Daycare Insurance: Costs, Coverage & Top Providers
Daycare insurance is a standalone or combination of policies that give your business protection from claims of negligence or for first-party losses. The two most common policies for childcare insurance are general liability and commercial property insurance. While the price can vary depending on coverage, a general liability policy can range from $495 to $1,480 for in-home childcare and $1,100 to $2,200 for a commercial daycare center.
CoverWallet is an online broker that offers fast quotes from multiple carriers. After comparing prices and coverage, you can purchase a policy and manage it through CoverWallet. Get started on a quote by answering some simple questions.
Who Daycare Insurance Is Right For
States generally regulate daycare and require licenses to operate. This usually means that to get licensed, you'll need liability insurance. The United States Department of Health and Human Services provides contact information for the state agency in charge of licensure.
You should get childcare insurance if you run
Commercial daycare centers
Home-based childcare
Preschool programs
Summer day camps
Religious and nonprofit daycare centers
While daycare providers need to consider insurance, this isn't the same as an occasional teenage babysitter. However, a professional nanny should look into babysitting and nanny insurance.
Daycare Insurance Costs
The cost of childcare insurance depends on the type of business, services provided, and how many children you care for among other factors.
| Policy | Premium Range | Coverage Amounts |
| --- | --- | --- |
| General Liability | $495 to $2,200 | $1 million per claim/$2 million aggregate |
| Commercial Auto | $1,100 to $4,400 | $300,000 combined single limit for bodily injury and property damage |
| Property Insurance | $550 to $990 | $15,000 to $20,000 |
| Workers' Compensation | $5,500 to $7,200 | $100,000 bodily injury (per accident); $500,000 bodily injury policy limit, $100,000 bodily injury disease (per employee) |
Risk evaluation is at the center of an insurance company determining the premium. When preparing the quote, the provider will ask you questions like:
Claims history: Have you filed a claim in the last three years?
Overnight care: Do you provide overnight care?
Emergency contact: For an in-home center, do you have someone who can come immediately if there's an emergency?
Background checks: Do you run background checks on your employees?
Abuse allegations: Has your business or any of its employees ever been accused of abuse?
Experience: How long have you been in business?
Revenue: What was last year's revenue and what is your projected revenue for the current year?
Be prepared to answer those questions and more. When going through the quote process, it's important to be honest with the carrier so that it can quote a policy that has the coverage and limits that fit your business needs.
Daycare Insurance Policies & Coverage
Each business is different and has varying insurance needs. An at-home childcare provider requires less property coverage than a commercial daycare center, which needs different coverage from a preschool run inside a church. Here are the most common policies for daycare businesses.
| Type of Insurance | What it Covers |
| --- | --- |
| General Liability | Third-party coverage for bodily injury, property damage, and reputational harm |
| Commercial Auto | Injuries, damages and lawsuits from accidents involving your business vehicle |
| Property Insurance | First-party coverage for the building, equipment and supplies |
| Abuse & Molestation | Losses arising from an employee abusing a child under your care |
| Workers' Compensation | Wage replacement and medical bills for work-related illness or injury to an employee |
| Umbrella Insurance | Excess liability coverage |
General Liability Insurance
This policy gives your business protection from third-party claims for bodily injury, property damage, and reputational harm. For example, if a child falls off a chair during snack time and gets hurt or a competitor claims your business slandered them on social media, you could file a claim on your general liability policy. Liability also protects the building structure in case you damage the rented space.
Because the financial risks associated with these claims can be significant, liability is a core policy every daycare owner should carry.
Did you know?
Many daycare providers use liability waivers. However, they're typically unenforceable because the child doesn't have a say and would allow the daycare provider to act negligently without consequences.
---
Commercial Auto
Some daycare centers provide transportation for children, either to and from their residence or from the daycare center to field trips. If your daycare has a dedicated vehicle transporting children, you'll need commercial auto insurance. Commercial auto by law needs to carry liability, which will pay for property damage and bodily injury if you're at fault for the accident.
Again, if you're at fault, this bodily injury coverage extends to passengers in your vehicle. You should also consider first-party medical coverage and, depending on the value of the vehicle, collision and comprehensive.
---
Property Insurance
As a first-party coverage, property insurance protects your assets from named peril claims like fire, theft, or wind. This is what you want to purchase if you own a building, equipment, or supplies.
It will insure your property on an actual cash basis or a replacement cost. The actual cash value deducts depreciation from the claim payment while the replacement value pays what it will cost to repair or replace the item.
Usually, insurers will combine liability and property damage into a single policy called a business owner's policy (BOP). This gives you the advantage of having your two most important policies in one package and, sometimes, the premium is reduced when the coverages are combined.
---
Abuse & Molestation
The unfortunate reality is accusations of sexual misconduct are a risk daycare providers have to consider. This coverage may be included in your liability policy or available as an endorsement. Some providers will offer it as a stand-alone policy. Whether the charge has merit or not, if one is made, costs to your business will be immediate and potentially high. This form of liability helps with legal costs.
---
Workers' Compensation
Most states require businesses with one employee or more to purchase workers' compensation insurance. It provides wage replacement and helps with medical costs if an employee suffers an illness or injury while on the job. A lot of everyday activities, such as lifting children in and out of a stroller, can lead to an injury for an employee, so not only is this coverage most likely required but it also makes sense to have.
---
Umbrella Insurance
Claims can get costly fast, especially if litigation is involved. Policies come with set limits, and while your insurer will do whatever it can to resolve a claim within the limits, it's sometimes impossible. Umbrella insurance is an excess coverage that provides additional limits in case you have a claim that goes sideways and needs additional coverage. Beyond the peace of mind, an umbrella may be necessary if you are renting a space for your daycare center and the landlord requires limits higher than your liability policy.
---
Did you know?
Homeowner's insurance typically excludes coverage for any in-home daycare service. You may be able to purchase an endorsement for your homeowners, or you may need a separate BOP to protect your business.
Best Daycare Insurance Providers
CoverWallet: Best Overall Provider for Daycare Insurance

Because of the inherent risk of childcare, finding an online quote is difficult. However, CoverWallet, a broker, provides multiple online quotes from top-rated carriers and offers great policy services, making it our overall best provider for daycare insurance.
Cost & Coverage
We were able to get one online quote from CoverWallet, and it recommended we call to discuss more options. The quote was for a general liability policy with a limit of $1 million per occurrence and $2 million aggregate. The cost for the policy was $800 due in full. If you could not pay the policy in full, a 10-month plan was available, but the overall price increased to $892.90.
---
Customer Satisfaction & Convenience
Beyond quick quotes, CoverWallet has policy services. When you purchase a policy through it, you get access to an online account it calls My CoverWallet. This lets you manage your policy, check your claim status, and get instant access to certificates of liability (COI).
---
Financial Stability
CoverWallet is owned by Aon, which is rated A (Excellent) by AM Best. The quoted policy was through Selective Insurance, another A (Excellent)-rated company.
---
Markel: Best for Commercial Daycare Centers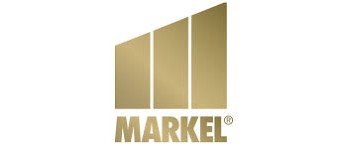 Markel, which provides both in-home and commercial daycare coverage, is the best provider for commercial daycare centers because of its claim support services and high limits, which are better suited for a larger operation.
Cost & Coverage
For in-home daycare coverage, you can fill out an online application to start the quote process. For commercial coverage, you'll need to speak with an independent agent.
Markel offers a general liability policy, which is an occurrence policy, with limits up to $1 million per occurrence and $3 million aggregate with separate limits for professional and general liability and abuse and molestation. All coverages carry the same limits.
---
Customer Satisfaction & Convenience
Markel's complaints are slightly higher than the national average with the National Association of Insurance Commissioner (NAIC). However, because it is a specialty insurer, meaning it writes policies for high-risk industries, higher complaints are not necessarily surprising.
You can file a claim 24/7, and it has its in-house claim team to help you with the loss. It also provides background screening services for current and future employees.
---
Financial Stability
---
Next Insurance: Best for Coverage Options


With Next, you can get a quote and purchase a policy in just minutes. One quote comes with multiple options for coverage for in-home child care.
Cost & Coverage
Next offers a 10% discount if you pay the policy in full. It offered us one quote with three different general liability policy options: basic, premier, and deluxe. The price difference was negligible, but the limits increased dramatically.
The basic policy offered a $500,000 limit for $60 monthly
The premier had a limit of $1 million for $63.52 monthly
The deluxe provided a $3 million limit of liability for $65.10 monthly
All policies came with abuse and molestation as well as errors and omissions (E&O) coverage with separate limits.
---
Convenience & Customer Satisfaction
Overall, its complaints with NAIC are lower than the national average.
Since it is a digital insurance company, you can get a quote, purchase a policy, and manage it online. It offers iOS and Android apps, which allow you to manage your policy, file claims, and get instant COIs.
---
Financial Stability
Although Next is a newer company, it has an A- (Excellent) rating from AM Best.
---
Philadelphia Insurance Companies: Best for Preschools

Philadelphia Insurance Companies (PHLY) has created a policy package that's designed for nonprofit and for-profit daycares. To generate revenue and work as passive outreach, many nonprofits operate preschools—and this is their best option because of its limits, claim services, and coverage options.
Cost & Coverage
For a quote, you need to submit an online form. Within 24 business hours, a PHLY representative will follow up with you.
The liability policy it offers comes with limits of $1 million per occurrence and $3 million aggregate. It has the option for abuse and molestation coverage and corporal punishment.
Preschools are usually in a dedicated commercial space, and PHLY offers property coverage with coverage for contents and the building.
---
Customer Satisfaction & Convenience
PHLY has lower than the national average for complaints with NAIC.
You can file a claim online or call 24/7. You can check the claim status, pay your bill, and get an instant COI online.
---
Financial Stability
---
American Family: Best for In-home Daycare

If you operate a daycare in your home, your homeowners will most likely not cover any losses associated with the business. American Family offers an endorsement for homeowners, which will cover an in-home daycare for up to six children.
Cost & Coverage
You can start a quote online and then finish with an agent or contact an independent agent.
American Family doesn't provide specific information on limits or coverage, but it does offer general liability, property coverage, abuse and molestation, and corporal punishment liability with its home daycare package.
---
Customer Satisfaction & Convenience
Complaints for homeowner's and liability claims are lower than the national average with NAIC.
While you can't get an online quote for this coverage, you can manage your policy and file a claim online. You can also call 24/7 to speak with someone.
For personal lines, American Family has an iOS and Android app, where you can manage your policy, make a payment, and submit a claim. Since this endorsement is for a homeowner's policy, the app is another convenient option for you.
---
Financial Stability
Founded in 1927, American Family has the established financial stability you want in an insurance company. It has an A (Excellent) rating with AM Best.
---
Bottom Line
While children are a blessing, watching them can be an insurance risk. Whether you have a commercial daycare or in-home childcare, daycare insurance can protect your physical property and your business assets against potential liabilities. CoverWallet is the best overall provider for childcare insurance and can give you no-obligation quotes in minutes.