Beauty salons can offer a wide range of services, and that makes getting the right insurance difficult. Salon owners need to look for carriers that can cover their operations for an affordable premium. We evaluated dozens of beauty salon insurance companies to see what they had to offer and came up with the five best.
The Hartford: Best Overall Beauty Salon Insurance Company

The Hartford earns the top spot for salon insurance companies because of its strong financial rating and its ability to tailor coverage to your unique operations. In addition to bundling property and general liability coverage, The Hartford's business owner's policy (BOP) has five optional endorsements salon owners can use to increase their protection, including coverage for professional errors, data breaches, and loss income due to off-premises utility services.
| The Hartford Strengths | The Hartford Weaknesses |
| --- | --- |
| Full range of business policies available, including a customizable BOP | Cost information only available by applying |
| Online claim reporting and policy management available | No online chat in application |
| A+ (Superior) rating from A.M. Best | No coverage in Alaska or Hawaii |
Coverage
Traditional BOPs combine general liability, commercial property, and business interruption insurance. The Hartford goes a step further by including $1 million in professional liability coverage automatically. For many salon owners, this may be sufficient protection, but those that need additional policies can also go to The Hartford to get:
Workers' compensation
Data breach
Hired and nonowned auto
Costs
Online quotes for The Hartford tend to come in four levels: Good, Better, Best, and Build Your Own. For hair salons and barber shops, the Good level is a basic BOP plus professional liability, and subsequent levels add to this package. Depending on revenue, location, and other business characteristics, we saw the following annual premium ranges:
Good: $800 to $1,000 for $1 million per occurrence, $2 million aggregate, and $1 million professional liability
Better: $950 to $1,100 for everything in the Good level plus hired and nonowned auto coverage
Best: $1,200 to $1,400 for everything in the Better level plus data breach coverage, employment practices liability insurance, and a waiver of subrogation
Beauty & Bodywork Insurance: Best for Cheap Liability Insurance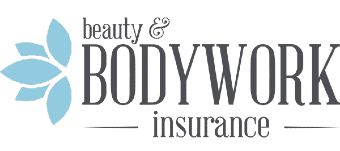 Beauty & Bodywork Insurance is a low-cost option for a wide range of beauty professionals. For just $96 per year, hairstylists, estheticians, cosmetologists, and nail technicians can get up to $3 million in general and professional liability coverage and $2,000 in property coverage. Students working on their clinical hours can get a policy for just $67 per year.
| The Hartford Strengths | The Hartford Weaknesses |
| --- | --- |
| Offers low-cost salon insurance policies | Only offers liability and property policies |
| Works exclusively with spas and salons | Less flexible coverage limits |
| Uses a simple application with chat support | Offers few endorsements |
| Lists premiums upfront | |
Coverage
Beauty & Bodywork Insurance specializes in salon insurance, offering a professional and general liability package that includes property insurance with inland marine coverage. The aggregate coverage limit is set at a combined $3 million for professional and general liability coverage and $2,000 for business property and inland marine. There isn't much flexibility in Beauty & Bodywork's coverage, but it does offer a couple of endorsements for:
Microcurrent therapies
Cupping
Fitness trainers
The coverage limits and endorsements seem broad enough for most spas and salons, but business owners are encouraged to read the policy closely to make sure it fits their risks.
Costs
With annual premiums of $96 for professional stylists and $67 for students, Beauty & Bodywork Insurance has the lowest priced salon insurance we saw in our research. It's can offer rock-bottom prices because it's a risk purchasing group (RPG)—essentially, a group of businesses with similar risks that purchase insurance together.
As an RPG, Beauty & Bodywork Insurance gets to be a bit more transparent with its premiums. The other costs to consider include adding:
Fitness trainer endorsement: $33 per year
Microcurrent endorsement: $35 per year
Cupping endorsement: $35 per year
Additional insured: $15 per year for one, $30 per year for unlimited additional insureds
CyberPolicy: Best for Comparing Policies

CyberPolicy is ideal for beauticians who want to shop their business to top-rated carriers like Chubb, biBERK, and Nationwide. Most business owners see multiple quotes when they submit an application through CyberPolicy. Once they get their quotes, salon owners can review their options on their own or get help from a CyberPolicy representative by email or phone. CyberPolicy representatives are compensated on service, not sales, so they're incentivized to give impartial and helpful advice.
| CyberPolicy Strengths | CyberPolicy Weakness |
| --- | --- |
| Easy application returns multiple quotes | Financial strength and claims processing varies by carrier |
| Multiple policies available for immediate purchase | Limited hours for chat assistance |
| No brokers fee | |
Coverage
Despite its name, CyberPolicy can provide quotes for almost any salon insurance policy. This includes the fundamental policies—general liability, professional liability, and property insurance—as well as:
Workers' compensation
Commercial auto
Costs
CyberPolicy is one of the only online brokers that offers minimum premiums on its site, listing the starting price of BOPs, general liability, and professional liability at $240 per year. However, we saw quotes in the following ranges:
General liability: $250 to $1,300 per year
Professional liability: $600 to $1,500 per year
BOP: $360 to $850 per year
Few business owners pay the minimum premium, and these premiums don't seem out of line with salon insurance costs we found elsewhere. Additionally, CyberPolicy doesn't charge a brokers fee.
Allstate: Best for BOP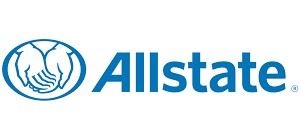 Allstate offers salon owners general liability and commercial property insurance in a BOP that includes coverage for employee dishonesty and stolen cash. Most carriers offer crime insurance as an optional coverage, so Allstate is ideal for salon owners who are concerned about employee theft.
| Allstate Strengths | Allstate Weakness |
| --- | --- |
| Automatically includes employee dishonesty coverage in BOP | Claim reporting done via phone |
| Offers policies online and through local agents | Available coverage dependent on state |
| A+ (Superior) rating from A.M. Best | |
Coverages
Online quotes from Allstate for salon insurance typically come in three levels:
Basic: $1 million per occurrence, $2 million aggregate for general liability, and $1 million aggregate for professional liability, plus property coverage limits based on the value of your business-owned property
Standard: Same coverage and limits as Basic plus business interruption insurance, $25,000 in employee dishonesty coverage, and $10,000 for money and securities on your premises
Enhanced: Same coverage and limits and the other two levels plus data breach coverage and employment practices liability insurance
Costs
Unfortunately, Allstate does not list minimum premiums on its website, but we have seen quotes for its BOP between $900 and $2,000. That's on the high end compared to a few other beauty salon insurance companies we've researched, but that could be a function of the property insurance coverage. Allstate's application offers just three coverage limits options for business property. Lowering your limit requires calling an agent.
Hiscox: Best for Home-based Salons

Hairstylists who are running their businesses out of their homes can get affordable BOPs online through Hiscox. The company is also one of the few large insurance carriers that offers an online application for salon insurance that is easy to use and returns quotes within seconds. The carrier's BOP provides coverage limits of up to $4 million and starts at $41.67 per month. Additionally, Hiscox offers up to 5% off for home-based businesses.
| Hiscox Strengths | Hiscox Weaknesses |
| --- | --- |
| Up to 5% discount for home-based salons and multipolicy purchases | Key policies not available in all states |
| Coverage available for several beauty services | |
| A (Excellent) rating from A.M. Best | |
Coverage
Hiscox offers general liability, professional liability, and BOP with higher coverage limits than some of the other providers on our list, including up to $5 million for liability policies. Plus, spas and salons is a top industry for this carrier, so it can write policies for some harder-to-insure modalities, such as:
Acupressure
Esthetician services
Nail technician services
The flip side, however, is that Hiscox cannot write these fundamental policies in all states. The two most important policies, general and professional liability, are available everywhere except Alaska, but Hiscox can only offer BOPs in 19 states and the District of Columbia.
Costs
Hiscox is unique among carriers in that it lists minimum premiums on its site, setting the starting price for general liability at $350 and professional liability at $270 per year. The minimum annual premium for its BOP is $500.
Not many businesses get a quote for a carrier's minimum premium, and that holds true for Hiscox liability policies. We saw general liability quotes in the $800 to $1,900 range and professional liability quotes around $1,200 to $2,000 per year. Quotes for BOPs, however, were much more likely to be for the $500 minimum annual premium.
How We Evaluated the Best Beauty Salon Insurance Companies
Our criteria for the best salon insurance starts with the two most important questions salon owners ask: How can I protect my business, and how much is it going to cost? In addition to evaluating coverage options and premiums, we also considered the financial strength of each carrier because that's an indication they'll be able to cover claims should the time come. Finally, we looked at any features that might make buying and managing insurance easier, such as online applications, claims reporting, and chat features.
Bottom Line
Beauty salon insurance is essential for protecting your business, but the cost can be daunting—especially if you offer services insurance companies deem too risky to cover. Comparing offers, either by applying to multiple carriers or working with a broker, is the best way to ensure you're getting the right coverage at a fair price.