5 Best Beauty Salon Insurance Companies
Beauty salons offer a range of services that take place on their premises and involve a good amount of equipment and supplies—exposing them to unique risks. To be fully protected, salon owners need to shop for various insurance coverages including general liability, commercial property, workers' compensation, professional liability insurance. and possibly even hired and non-owned auto insurance.
We've reviewed many carriers that can provide these coverages and have narrowed it down to our five best beauty salon insurance companies:
The Hartford: Best Overall Beauty Salon Insurance Company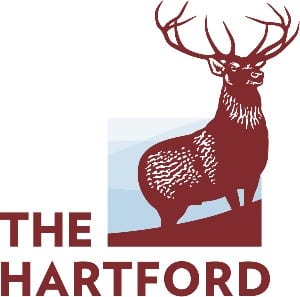 The Hartford earns the top spot for salon insurance companies because of its strong financial rating and its ability to tailor a plethora of coverages to your unique operations including home-based businesses. In addition to bundling property and general liability coverage, The Hartford's BOP has five optional endorsements salon owners can use to increase their protection, including coverage for professional errors, data breaches, and loss of income due to off-premises utility services.
Get Quote
Call for Quote: 888-219-3051
PROS

CONS

Full range of business policies available, including a customizable BOP and workers' compensation
Cost information only available by fully applying
Online claim reporting and policy management available
No online chat in application
A+ (Superior) rating from A.M. Best
No coverage in Alaska or Hawaii
Coverage
For just about every coverage available and compared to other carriers, The Hartford has the widest range of coverage limits, endorsement options, and supplemental coverages. The general liability can be anywhere from $300,000 to $3 million and the professional from $250,000 to $2 million. Many of these coverages can also be packaged into a BOP. Additionally, salon owners can also purchase the following:
Hired and nonowned auto
Data breach coverage
Costs
Though it's tough to get exact online premium quotes without fully applying, we do know that The Hartford is priced relatively well based on the policy and coverage value you're getting. Most salons should be able to get a BOP for somewhere between $800 to $1,300 per year and workers' compensation between $400 to $600 per employee, per year. This carrier is also one of the few that allows pay-as-you-go for workers' comp as well.
Beauty & Bodywork Insurance: Best for Cheap Liability and Property Insurance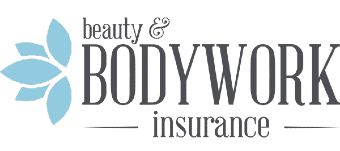 Beauty & Bodywork Insurance is a cost-friendly option for a wide range of beauty professionals including hairstylists, estheticians, cosmetologists, and nail technicians. The low premium of just $96 per year ($67 for students) for $3 million of general and professional liability as well as the $13 per year to cover $2,000 of tools and supplies is thanks to the fact that it's written as a joint purchase through Great American Alliance Insurance Company—grouping many similar businesses into one program.
PROS

CONS

Offers low-cost salon insurance policies with no deductible on liability
Only offers liability and property policies
Works exclusively with spas and salons
Less flexible coverage limits
Uses a simple application with chat support
Offers only a few endorsement options
Lists premiums and coverages upfront
Insured's must pay extra to add additional insureds
Coverage
Beauty & Bodywork Insurance specializes in salon insurance, offering a professional and general liability package that includes optional property insurance with inland marine coverage. The coverage limits are $2 million per occurrence and $3 million aggregate for professional and general liability coverage as well as $2,000 for business property and inland marine. There isn't much flexibility in Beauty & Bodywork's coverage, but it does offer a couple of endorsements for the following:
Microcurrent therapies
Cupping
Fitness trainers
The coverage limits and endorsements seem broad enough for most spas and salons, but business owners are encouraged to read the policy closely to make sure it fits their risks.
Costs
With annual premiums of $96 for professional stylists and $67 for students, Beauty & Bodywork Insurance has the lowest priced salon insurance we saw in our research. It's able to offer rock-bottom prices because it's a risk purchasing group (RPG)—essentially, a group of businesses with similar risks that purchase insurance together.
As an RPG, Beauty & Bodywork Insurance gets to be a bit more transparent with its premiums The other costs to consider include, adding:
Inland marine and property coverage: $13 per year
Fitness trainer endorsement: $33 per year
Microcurrent endorsement: $35 per year
Cupping endorsement: $35 per year
Additional insured: $15 per year for one, $30 per year for unlimited additional insureds
CyberPolicy: Best Broker for Comparing Policies

CyberPolicy is an alternative to traditional insurance companies on this list because it acts as an online broker which can generate multiple quotes at once from a variety of highly accredited carriers. Because of the impartialness and volume of insurance company partnerships, beauty salon businesses can shop and purchase all lines of standard and specialized coverages based purely on coverage and premiums on the market.
PROS

CONS

Easy application returns multiple quotes
Financial strength and claims processing varies by carrier
Multiple policies available for immediate purchase
Limited hours for chat assistance
No brokers' fee
Claims and policy management process will vary by carrier
Coverage
Despite its name, CyberPolicy can provide quotes for almost any salon insurance policy. This includes the fundamental policies—general liability, professional liability, and property insurance and business owners policies—as well as:
Workers' compensation
Commercial auto
Umbrella insurance
Costs
Because it works as a broker for multiple carriers, CyberPolicy premiums and coverage capabilities will heavily range based on the coverages you need, business size, and risk factors. Our premium estimate ranges from obtaining quotes are below:
General liability: $309 to $1,575 per year
Professional liability: $600 to $1,950 per year
BOP: $450 to $850 per year
Workers' compensation: $120 to $600 per employee, per year
Few business owners pay the minimum premium, and these premiums don't seem out of line with salon insurance costs we found elsewhere. Additionally, CyberPolicy doesn't charge a broker's fee.
Allstate: Best BOP Option

Allstate offers salon owners general liability and commercial property insurance in a BOP that includes coverage for employee dishonesty, stolen cash, professional liability, and employment practices liability. Furthermore, while most carriers offer crime insurance as optional coverage for an additional charge, Allstate is ideal for salon owners who are concerned about employee theft and want all those coverages packaged together
PROS

CONS

Includes employee dishonesty and employment practices liability coverage in BOP automatically
Claim reporting done via phone
Offers policies online and through local agents
Available coverage dependent on state
A+ (Superior) rating from A.M. Best
Doesn't offer workers' compensation coverage
Coverages
Allstate can offer most standard business coverages, such as general liability, commercial property, and crime within a BOP. The liability limits can range from $1 million to $4 million with property and crime coverage limits ranging between $10,000 and $25,000. Allstate will also let you add business income, professional liability, and employment practices liability coverage—giving it our pick for the best BOP for salons.
Costs,
Unfortunately, Allstate doesn't list minimum premiums or ranges on its website, but we have seen quotes for its BOP between $600 and $2,000 depending on your salon's size, revenue, and risk factors, as well as policy items like limits and endorsements. While it does seem high, coverage-wise it's one of the more robust BOP packages that a beauty salon with employees can find on the market.
Hiscox: Best for Home-based Salons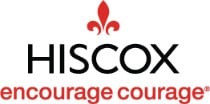 Hiscox is a great insurance carrier notorious for handling harder-to-place risks and home-based businesses. It offers solid premium rates for some of the key coverages a home-operated salon would need like general liability, professional liability, property, and BOP coverage. There are even discounts of up to 10% just for being a home-based business.
PROS

CONS

Up to 10% discount for home-based businesses
Key policies not available in all states
Coverage available for several beauty services
Only BOP, general liability, and professional liability can be quoted online
A (Excellent) rating from A.M. Best
Doesn't cover employee dishonesty
Coverage
Hiscox offers general liability, professional liability, and business owner's policies with higher coverage limits than some of the other providers on our list, including up to $5 million for liability policies. Plus, spas and salons are a top industry for this carrier, so it can write policies for some harder-to-insure modalities, such as:
Spas
Esthetician services
Nail technician services
Barbers
The flip side, however, is that Hiscox cannot write these fundamental policies in all states. The two most important policies, general and professional liability, are available everywhere except Alaska, but Hiscox can only offer BOPs in 19 states and Washington, D.C.
Cost
Hiscox offers solid BOP policies that come with $1 million/$2 million for liability starting at just $400 per year. For home-based beauty salons, however, due to the slightly higher risks than a business or information technology (IT) consultant, their BOP, professional liability, and general liability will range more in the $930 to $3,100 annual premium range based on our online quoting research.
How We Evaluated the Best Beauty Salon Insurance Companies
To thoroughly evaluate the best beauty salon insurance companies, we evaluated each carrier or broker's ability to provide coverage specific to a salon's operation and risks. These include general liability, commercial property, hired and nonowned auto, professional liability, and workers' compensation insurance as well as packaging options in the form of a BOP.
Additionally, we looked deeper into the policies offered in terms of policy endorsements, limits, and supplemental coverages. We also took into consideration the carrier's financial strength, additional services, such as online quoting, policy management, or claims reporting options, as well as insurance costs in the form of premium ranges of the policies and deductible options.
Bottom Line
Beauty salons and similar businesses encounter certain risks in their operation that make it vital to purchase the right insurance products. These five hair salon insurance companies are great options to protect you and your salon from property, liability, and workers' compensation claims. Depending on your budget, risk tolerance, desired coverages, and other insurance priorities, one of these companies can be a perfect fit for your small business.