6 Best Beauty Salon Insurance Companies 2023
Beauty salons need a wide range of coverage: general liability, professional liability, property, and workers' compensation for those with employees. The best beauty salon insurance companies can provide all of the necessary policies, with endorsements and custom coverages to match your particular business. We evaluated 16 different providers to find the six best beauty salon insurance companies:
Best Salon Insurance Companies Compared
Quote Process

Policy Purchase Process

Accessibility

Instant Certificate of Insurance (COI)

Financial Rating

Online

Online or over the phone

24/7 call center

✓

A+ (Superior)

Online

Online

Monday to Friday, 8 a.m. to 8 p.m. Eastern time

✓

A++ (Superior)

Online

Online

Monday to Friday, 6 a.m. to 5 p.m. Pacific time

✓

A- (Excellent)

Online

Online

Monday to Friday, 8 a.m. to 8 p.m. Mountain time

✓

A+ (Superior)

Via an agent

Via an agent

24/7 call center

✕

A++ (Superior)

 Online

Online

Monday to Friday, 7 a.m. to 7 p.m. ET

✓

A (Excellent)
The Hartford: Best Overall Provider for Salon Insurance

Pros
Fast quote
Instant access to policy
24/7 claim services
Cons
May be unable to purchase policy online
Slightly higher premiums than other providers
No app to manage your policy
Standout Features
Every type of insurance your salon needs is available
Responsive customer service with low complaints
One-stop shop for policy management, customer service, and claims
Financial stability: The Hartford has been paying claims for more than 200 years. It has the financial resources to handle claims and has a rating of A+ (Superior) from AM Best.
The Hartford, which tops our list of the best small business insurance companies, provides a wide range of solutions for salon insurance, including general liability, professional liability, BOP, and workers' compensation. The BOP has endorsements that can help tailor the policy for your business, and it offers a combination policy of general liability and professional liability for salons.
Its range of available policies, 24/7 availability, and nationwide coverage is why The Hartford is our overall best insurance company for salons. It took a hit in our evaluation because sometimes you cannot purchase a policy online and it doesn't offer same-day coverage. However, The Hartford makes it easy to manage your account online and get a certificate of insurance (COI) whenever you need one.
We received a beauty salon insurance quote for a specialized liability policy that costs $1,085 annually. It combined general liability and professional liability using the same limits. If you pay in full, you save $93—or there is the option for four payments. The policy had limits of $1 million per occurrence and $2 million aggregate.
The Hartford has customized salon insurance by offering a liability policy that combines general liability and professional liability insurance. It provides tailored coverage to fit your specific industry—and it is large enough that it can offer 24/7 support, risk management, and other coverages that your business may need, like workers' compensation.
---
Complaints filed with state departments of insurance are tracked by the National Association of Insurance Commissioners (NAIC). The Hartford has lower-than-average complaints, meaning customers are satisfied overall.
This matches with user reviews of The Hartford. When it comes to the claim experience, reviewers on its website[1] have given it an overall rating of 4.7 out of 5 stars from 62,000 reviews.
For most policies, including ones for a beauty salon, you can get a quote and purchase the policy online. The process takes under 10 minutes. If you have questions about what coverage is right, you can call The Hartford and speak with an agent or reach out to a local independent agent.
---
Simply Business: Best for Finding Coverage by Comparing Options

Pros
Compare quotes quickly
Same-day coverage
Purchase policy online
Cons
Unavailable 24/7
Depending on the services of your salon, you may have fewer quotes
Commercial property insurance may not be available online
Standout Features
Compare quotes for multiple lines of coverage
Tailor quotes in real time to make sure the coverage is right for you
Purchase a policy online without speaking to anyone
Works with top-rated carriers
Financial stability: Simply Business is owned by Travelers, which has an AM Best rating of A++ (Superior).
Simply Business is an online brokerage that specializes in small business insurance. Its target customers are businesses with five or fewer employees, but it can still work with larger businesses. For hair stylists, barbers, and beauticians, it offers online quotes for general liability, professional liability, workers' compensation, and cyber insurance. It stands out in this guide by being the only brokerage that can provide you with several quotes from different carriers.
After purchasing a policy, it gives you control via your account—but it does not handle any claims. So if you want a provider that services the policy through the entire cycle, you'll want to consider a carrier like The Hartford or Next Insurance.
Its score for customer satisfaction in our evaluation isn't due to Simply Business itself but the fact that in our scoring, we factor in how satisfied customers are with the providers it works with. While most perform well, some have a higher-than-average level of complaints with the NAIC.
We received three beauty salon insurance quotes while researching this article.
Two carried both general liability and professional liability insurance. Each of those carried limits of $1 million per occurrence and $2 million aggregate for the general liability and $1 million total liability for professional liability. One costs $2,373 yearly or $395 after a down payment of two months of coverage, and the other costs $2,076.72 annually or ten payments of $173.06 after paying for two months as a down payment.
If you prefer just professional liability, there was a separate quote for that from Hiscox for $970 annually or $80.83 for 10 months after paying for two months of coverage.
---
Simply Business offers insurance in all 50 states and has over 800,000 global customers. For services, you can manage your policy, which includes requesting a COI. Depending on the request, you can either make the change in real time or wait for assistance from a company representative. It offers flexible payment options that do not necessarily require a large down payment.
By partnering with multiple top-rated carriers, Simply Business gives you the freedom to compare quotes in real time and purchase a policy online without needing to speak to anyone. If you do wish to talk to a person, it has dedicated agents who are available during weekday hours.
The broker is well-reviewed by its customers. There are nearly 700 reviews on Trustpilot[2]] with an average score of 4.7 out of 5 stars. If you have to file a claim, you'll need to contact the carrier directly. Helpfully, Simply Business publishes the claims contact information for all of the carriers it works with on its website.
---
Next Insurance: Best for Estheticians & Cosmetologists

Pros
Policy package options
Same-day coverage
Purchase insurance online
Cons
Coverage varies by state
No 24/7 availability
Quotes can sometimes be high
Standout Features
iOS and Android apps act like a 24/7 call center
Create and share COI on app
Coverage for higher-risk salon jobs
Financial stability: While Next is new to the insurance field, having been founded in 2015, it has established itself financially. It is rated A- (Excellent) by AM Best.
Whether you are a cosmetologist who owns your business or an esthetician contracting inside of a salon, you've probably learned that it can be hard to find a provider who will insure you at an affordable rate. However, Next Insurance has great options for you. For both estheticians and cosmetologists, it offers three policy packages—commercial property, general liability, professional liability, and workers' compensation—so you can buy one policy and get all of the coverage you need.
Its quote system is another standout feature. While all of the beauty salon insurance quotes are for the same company, it gives you options for different levels of coverage and allows you to purchase the insurance online and often with coverage beginning on the same day. It lost points in our evaluation mainly for customer satisfaction given that it is only open on weekdays. Even then, in our research, it is difficult to reach a live person.
We received a quote for the deluxe coverage package that costs $100 annually, or only $8.34 monthly. The policy was for a combination of general liability and professional liability. Each coverage carried the same limit of $1 million per occurrence and $2 million aggregate. The quote was for an independent esthetician working in a business owned by a business.
Next Insurance is a direct-to-consumer insurance company, meaning you can purchase policies directly from it. As such, it states you save up to 25% on business insurance through it. While this was the lowest quote received while researching this article, that doesn't mean every business will receive the same quote.
---
As a newer company, Next Insurance only has a few years of data with the NAIC, but its complaints are lower than the national average. Like most carriers, it allows customers to leave reviews of their experience. On its website[3], there are currently over 5,000 reviews with an average of 4.5 out of 5 stars.
Convenience is where this provider really shines. You can get a quote and a policy in minutes. Once you purchase a policy, you have access to the documents and can instantly create COIs.
Next Insurance stands out from its competitors by giving you full control over your policy management on your phone. Its app lets you make changes, file claims, and even create and instantly share a COI. While Hiscox and The Hartford also let you create COIs, none of them have a process as seamless or quick as Next Insurance.
---
Beauty & Bodywork Insurance: Best for Mobile Services

Pros
Nationwide coverage
Strong financial rating
Easy online experience
Cons
Does not handle claims directly
Not available 24/7
Coverages limited to the policy package selections
Standout Features
Affordable insurance with high limits
Insurance available for students in cosmetology school
Create and gain instant access to a COI
Access to your policy documents instantly
Financial stability: The policies offered are underwritten by the Great American Insurance Group. It has an AM Best rating of A+ (Superior).
Of the companies we reviewed, Beauty & Bodywork Insurance (BBI) has the most affordable and quickest policies you can purchase for your beauty salon. If you work as a massage therapist or beautician who offers mobile services, including in people's homes or by visiting a place of work, it is the best option for you. There is no limitation on location, and it will insure mobile beauticians and related services.
It offers you the base liability policy. You can then customize it by adding from preselected coverages your industry regularly uses. With this model, you have control over your insurance and can trust the coverages available are standard for your industry.
This process is unique among the companies in this guide. While most offer a way to select coverage, sometimes, the options are literally every coverage the provider sells—and that can be overwhelming. By streamlining the options to what most professionals in your industry use, it helps make it easier to purchase the right coverage.
BBI could've received higher marks in our evaluation if there was a way to reach anyone after hours or on the weekend. Since it is not a carrier, it does not handle claims directly. Instead, claims are initiated through the dashboard and then a claims adjuster reaches out within several business days.
The policy offered by BBI is the most affordable policy we found, but you do not sacrifice coverage for the price. You can purchase the base policy for $96 annually—the price can increase from there as you add coverage, but even with additions, it still stays low.
The policy has general and professional liability with high limits of $3 million and the option to add equipment coverage. It is best for an independent stylist who rents a chair in a salon. It also includes products and completed operations with an aggregate limit of $3 million.
We received a quote for $139 a year. This included the above coverage with additional coverage to fit our needs: $2,000 for equipment, dry-cupping coverage, and unlimited additional insureds.
---
The purchase process takes less than 10 minutes, and coverage is available in all 50 states. Once you have purchased a policy, you have access to your documents, including a COI, and can file a claim through the online dashboard.
If you do need to speak with a licensed agent, you can call Monday through Friday, from 8 a.m. to 8 p.m. MT.
Since BBI is not a carrier, it is not subject to NAIC complaints. The carrier it works for, Great American, has lower-than-expected complaints. Also, its reviews online are positive—on Google, it has 4.7 out of 5 stars.
---
Travelers: Best for Custom BOP

Pros
Custom endorsements
Specific policies for salon and barbershop
24/7 availability for claims and customer service
Cons
Quotes are only through an agent
Cannot purchase a policy online
Limited online account maintenance
Standout Features
More than 20 coverage enhancements are available
BOP provides coverage for building structure and contents inside
Strong financial rating to handle claims or large disasters
Financial stability: Travelers is a global insurer that was founded in 1864. As it has grown, it has continued to maintain a strong financial position. AM Best rated Travelers an A++ (Superior).
Travelers, an established carrier with over 150 years of experience providing insurance, specializes in creating BOPs for different industries that include key coverages with multiple options to customize it. Travelers' personal care services BOP automatically includes:
Property
General liability
Professional liability
Business income/extra expense
Computer equipment data and media
The coverages come with a number of built-in enhancements. For example, the general liability includes host liquor liability and the property coverage has a provision for $1,000 for signs.
Its score reflects its strong financial position, the high customization of its policies, and its great customer service. Unfortunately, to get a quote, you will need to reach out to a local agent who works with Travelers. If you prefer a company that packages insurance targeted for your industry but allows you the convenience of purchasing it online, then check out Beauty & Bodywork Insurance.
For a quote, you'll need to contact a local agent. Travelers does provide a way to locate an agent in your area using your ZIP code.
Travelers' BOP property portion includes coverage for a dwelling, so if you have a brick-and-mortar salon and are looking to insure the structure and purchase coverages like water back-up, you can do so through this company. Beyond the personal care services BOP, it has other coverage options for your salon, including workers' comp, commercial auto, EPLI, and umbrella.
It also has two specialized BOPs: Power Pack and Power Pack Premier. These carry 40 additional enhancement options specific to the industry.
---
Travelers is available nationwide and maintains a 24/7 call center for claims and customer service. It even has an ombudsman line to help resolve any specific issues with your policy or claim.
It has a reputation for strong customer service, and this can be seen in the lower-than-expected complaints as tracked by the NAIC. However, when it comes to convenience it lags behind some of the other newer companies that have put an emphasis on the digital experience. You can manage your policy and file a claim online but beyond that, the resources are limited.
---
Hiscox: Best for Solopreneurs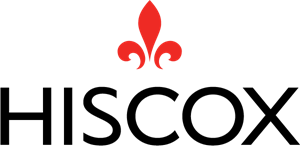 Pros
Fast quote
Online account management
Only insures small businesses
Cons
Unavailable 24/7
Complaints slightly higher than average
Unavailable in Alaska, Delaware, Hawaii, Kentucky, Maine, Montana, North Dakota, South Dakota, Vermont, West Virginia, and Wyoming
Standout Features
Flexible payment options to meet your business needs
Get a quote and purchase a policy online
Higher limits are available if you call
Account portal to manage your policy
Financial stability: Hiscox is a global insurer with more than a century of experience. It has an AM Best rating of A (Excellent).
Hiscox is a global insurer committed to small business insurance. It offers the policies your salon business needs and the claims service you want when a loss is filed. It also provides discounts for home-based businesses and insurance for small business beauty salons with less than $1 million in revenue.
When considering who to insure, its target is solopreneurs and microbusinesses. This makes it a great option for beauticians who are just starting out or renting a chair in a salon.
It works for home-based businesses for several reasons. The first is that the limits it offers online are usually lower, which reflects the smaller risk exposure a home-based business has. It also tailors the coverage to fit the needs of a home-based business.
Hiscox is unavailable on the weekend. You can, however, still file a claim online at any time. Hiscox's lower score in our evaluation of its customer satisfaction is because it does have a higher rate of complaints, both online from third-party reviews and through the NAIC.
We received a beauty salon insurance quote for general liability and professional liability. It costs $1,262 annually or $105.13 monthly. Hiscox does not charge extra for monthly payment plans. The professional liability carried a limit of $1 million and a $500 deductible, while the general liability had a total limit of $2 million.
For beauty salons, Hiscox automatically includes $200,000 in sexual misconduct coverage. Coverage is available on claims made or occurrence-based forms, giving you the flexibility to pick which is best for your business.
---
Online, you can get a quote, purchase a policy, and obtain instant COIs. Hiscox has online access to policy documents and filing a claim 24/7. But if you need to speak with someone, its hours are Monday through Friday, 7 a.m. to 7 p.m. ET.
Its complaints are slightly higher than the national average with the NAIC. But on third-party site feefo[4], it does have positive ratings with 4.6 out of 5 stars from over 1,000 reviews.
---
How We Evaluated the Best Beauty Salon Insurance Companies
We determined the best beauty salon insurance companies using our in-house proprietary evaluation system. In evaluating them, we focused on the customer's needs. We paid particular interest to convenience, financial ratings (AM Best), customer service, types of policies offered, and the overall experience as a policyholder for a specific provider.
Frequently Asked Questions (FAQs)
The cost of salon insurance depends on many factors—including what services you provide, claims history, revenue, and number of employees. In our research, we found liability policies running from $96 to over $1,000 annually and BOP policies ranging from $500 to over $900.
---
Salon insurance is a combination of policies that provide protection for your beauty salon business.
General liability covers third-party property damage and bodily injury claims
Professional liability covers claims your service caused damage or harm
Commercial property protects your physical assets: building, contents, and equipment
Workers' compensation helps employees injured on the job by covering their medical bills and providing for some wage loss
---
If you have one or more employees, odds are workers' compensation insurance is required. Beyond that, coverage is optional and depends on your specific situation—but the cost of not having insurance can be much greater than paying to be covered.
---
A high-quality POS system will help your salon manage payments and keep track of customers. Square Appointments is our overall best recommendation while DaySmart Salon is great for helping manage walk-in appointments and virtual consultations. You can see more in our guide to the best salon POS systems.
---
Bottom Line
When purchasing insurance for your beauty salon, it is convenient if the provider offers all of the policies you need, handles the claims, and is available when you need it so that you have one point of contact for all of your claim needs. The Hartford can do all of that for your salon business—and you can get a quote in 10 minutes or less.
Visit The Hartford for a Quote
---
User review references:
1The Hartford
2Trustpilot | Simply Business
3Next Insurance
4feefo | Hiscox