7 Best Answering Services for Small Business in 2023
This article is part of a larger series on VoIP.
Live answering services ensure a real person is always available to take calls—telling your customers you're a professional company that values their time and needs. Companies have many options, and their service offerings and prices vary greatly. When looking for the best answering service for small business, it's essential to check if solutions include basic features like bilingual agents, custom scripts, and after-hours answering.
Based on our expert review of dozens of providers, here are the seven best answering services and their top use cases:
Best Answering Service for Small Business at a Glance
Best Answering Service Provider

Monthly Starting Price

Key Features

Free Trial

FSB Rating

$30, plus $1.79 per additional minute

Instant activation
Custom call scripting
Bilingual operators

7 days

4.65 out of 5

$325 plus $49.99 setup fee

Customizable scripting
Secure desktop and mobile app
Live chat support

N/A

4.63 out of 5

$230 for 50 minutes

Bilingual receptionists
Outbound calls
One-touch call holding

N/A, 21-day money-back guarantee

4.60 out of 5

$175 for 100 minutes

24/7/365 support
Unlimited message delivery via email and text
Dedicated account manager

30 days

4.36 out of 5

$299 for 100 minutes

Custom transfer tunes
Abby intelligence
Bilingual receptionists

14 days

4.05 out of 5

$47, plus $1.37 per additional minute

Local or toll-free number
Health Insurance Portability and Accountability Act (HIPAA)-compliant
Secure client portal

7 days

4.03 out of 5

$129 for 50 minutes

Voicemail management
Free local or toll-free number
Unlimited long-distance calling

N/A

3.75 out of 5
VoiceNation: Best Overall Answering Service

What We Liked
Per-minute rates decrease with more minutes
Receptionists take and process simple orders
Comes with a local or toll-free number
Where It Falls Behind
Does not offer annual or volume-based discounts
No live chat customer support
Limited third-party integrations
VoiceNation Monthly Pricing*
Pay-as-you-go: $30 for a rate of $1.79 per minute, round-the-clock message taking, online activation, messages sent by email and text, and bilingual operators
20 minutes: $65 for 12 to 15 calls and a rate of $2.19 per additional minute, custom scripting, and free call transfers
50 minutes: $135 for 30 to 35 calls and all the inclusions of the previous plan
100 minutes: $229 for 65 to 70 calls and all standard inclusions
150 minutes: $319 for 100 calls and all standard inclusions
250 minutes: $525 for up 160 to 170 calls and all standard inclusions
500 minutes: $925 for 335 calls and a rate of $1.99 per additional minute
1,000 minutes: $1,595 for 670 calls and a rate of $1.99 per additional minute
*Call estimates are based on an average 90-second call duration.
VoiceNation is our overall best answering service for small businesses needing immediate setup of live virtual receptionist services. Live answering companies often take a few days or weeks to set up an account, but VoiceNation's instant activation allows agents to handle your calls immediately. You will receive a unique local or toll-free phone number, and messages will be emailed or texted to you.
VoiceNation has a pay-as-you-go pricing scheme, perfect for businesses with low call volumes. Teams with limited human resources will benefit from VoiceNation as its primary answering service, allowing their callers to speak to a live agent whenever they call.
All minute plans include instant activation, detailed reports, a simple ordering process, 24/7 service, and free call transfers. While VoiceNation has a 24/7/365 live answering service that doesn't charge holiday or after-hours fees, it does not have chat services. Consider Abby Connect or Ruby Receptionists for both receptionist and chat services. These two providers offer bundled plans with live answering and chat services.
VoiceNation Features
Detailed reports: Get smart reports and call details with information regarding call volumes, call times, type of calls, and length. Report contents are customizable based on your preferences.
Call forwarding: All minute plans come with free call transfers, so you decide which calls are routed to you and which go to your employees.
After-hours answering: VoiceNation operators answer your calls 24/7, even on weekends and holidays. This ensures your clients and potential customers are always engaged, and you never miss a business opportunity.
Interested in VoiceNation's live answering services? Read our in-depth VoiceNation review to get information about its pricing, features, and additional services.
AnswerConnect: Best for High Call & Chat Volumes
What We Liked
Offers appointment scheduling
Call transfers of up to 500 minutes each month are free
Provider is HIPAA-compliant
Where It Falls Behind
Has a one-time setup fee of $49.99
Voice prompt or interactive voice response (IVR) is a paid add-on service
Calls are rounded to the nearest minute and billed in one-minute increments
AnswerConnect Monthly Pricing*
Entry: $325 for 200 minutes, rate of $1.95 per additional minute, custom scripting, live chat support, and calendar and customer relationship management (CRM) integration
Growth: $325 for 300 minutes, plus $1.65 per additional minute
Standard: $475 for 375 minutes
Larger volume plans, from 500 to more than 100,000 minutes, are available starting at $650 per month for 550 minutes.
*All plans, except the Growth plan, have a one-time $49.99 setup fee. AnswerConnect does not charge the first 30 interactions under 30 seconds per billing cycle.
AnswerConnect is best for businesses receiving a large number of customer inquiries each month because its entry-level plan comes with 200 minutes of call answering and custom scripting. Its phone receptionists answer incoming calls using your business name and follow the call flow you've designed. Businesses experiencing higher than standard call volumes should consider upgrading their plans, ranging from 500 to 100,000 minutes.
AnswerConnect's answering service has live chat support in all plans, which other providers like Ruby charge an additional fee. However, AnswerConnect is on the more expensive end of the pricing spectrum. It also has a $49.99 setup fee for all plans, except the Growth plan. If you need a cheaper alternative, consider VoiceNation or MAP Communications, which offers an affordable pay-as-you-go pricing option.
Are you looking for the best managed live chat services? Check out our guide, which lists our recommended providers with information on their pricing and feature inclusions.
AnswerConnect Features
Appointment scheduling: Virtual receptionists manage your calendar and schedule your appointments over the phone, on the website, or on social media. Subscribers can access the free version of its partner booking app, Setmore.
Client web access: AnswerConnect's online portal, called client web access, lets users review account data, pay bills, and adjust call scripts at any time.
Teleport video: This video calling feature connects you to customers and colleagues. Choose from 1:1 or group video calls; the solution has essential features, including team chat and screen sharing.
Ruby: Best for Providing Highly-trained Live Receptionists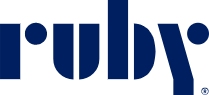 What We Liked
Offers custom after-hours call routing
Has seven hold music options
HIPAA-compliant services available
Where It Falls Behind
Lacks annual or volume-based discounts
Does not have robust integrations
Weak call reporting and analytics
Ruby Monthly Pricing*
Reception Plans
Call Ruby 50: $230 for 50 receptionist minutes
Call Ruby 100: $365 for 100 receptionist minutes
Call Ruby 200: $660 for 200 receptionist minutes
Call Ruby 500: $1,595 for 500 receptionist minutes
Chat Plans
Chat Ruby 10: $135 for 10 chats
Chat Ruby 30: $315 for 30 chats
Chat Ruby 50: $490 for 50 chats
Bundled Plans
Bundled Chat Ruby 10: Add $109 to your Call Ruby plan for 10 chats
Bundled Chat Ruby 30: Add $252 to your Call Ruby plan for 30 chats
Bundled Chat Ruby 50: Add $392 to your Call Ruby plan for 50 chats
*Save 20% when you opt for its bundled receptionist and chat plans.
Ruby Receptionists, better known as Ruby, is the best phone answering service for companies needing highly trained receptionists to accommodate customer concerns. Ruby's receptionists undergo 120 hours of training on various topics, including conflict resolution, active listening, and empathic service. With this level of training, subscribers can consistently deliver exceptional customer experiences over the phone or via website chat.
Ruby Receptionists' bundled plans are great for small businesses that communicate with customers primarily through phone and chat. However, try Go Answer if you need the best small business answering service with a multichannel platform that integrates other communication channels. Its team of virtual receptionists expertly handles calls, emails, texts, and live chat messages.
Ruby Features
Ruby mobile app: Stay on top of your answering system using the Ruby app. Call and text customers and colleagues, access call records, and check client voicemails using the mobile app.
Robocall filtering: Minimize distractions and nuisance calls with Ruby's robocall filtering feature that flags suspected robocalls. Once flagged, these calls are automatically routed to your Ruby voicemail.
Extended operational hours: Receptionists don't stop answering your calls at 5:00 in the evening. Ruby's services operate 24 hours, so your callers get the attention they deserve.
Ruby Receptionists is one of the leading virtual receptionists and live chat services. Find out all about this provider in our Ruby Receptionists review.
Go Answer: Best for a Dedicated Team of Agents

What We Liked
Chat has geo-mapping and routing
HIPAA-trained agents
24/7 bilingual inbound support
Where It Falls Behind
Setup fee of $75 associated with services
Sign-up process is reportedly tedious and confusing
Reports of wait time when lines are full
Go Answer Monthly Pricing
Virtual Receptionist Plans
100 Minutes: $175 for bilingual agents, rate of $1.75 per minute, 24/7 service, call patching, and one-second increment billing
200 Minutes: $300 for 200 minutes and standard inclusions
500 Minutes: $550 for 500 minutes, rate of $1.50 per minute, and standard inclusions
1,000 Minutes: $1,100 for 1,000 minutes, rate of $1.50 per minute, and standard inclusions
Web Chat Plans
20 Chats: $140 for 20 chats, a rate of $7 per additional chat, and standard features
50 Chats: $300 for 50 chats and standard features
150 Chats: $750 for 150 chats, a rate of $5 per additional chat, and standard features
Go Answer is our top pick for businesses looking for an answering service with dedicated agents, focusing solely on your company. It starts with five agents who undergo training to handle all calls and web chats specific to your business needs. This ensures responses are consistent and agents have an in-depth knowledge of your business. Services are flexible and can scale up or down as needed.
Go Answer agents input customer information directly into your customer relationship management (CRM) software, and it provides regular performance data to measure answering success. The metric reports from Go Answer include average response time, customer satisfaction scores, and call and chat volumes. It also offers customized answering programs based on specific business needs, including help desk, after-sales, order taking, hotline, and appointment scheduling.
Go Answer's capabilities are limited to inbound customer interactions. If your business needs an all-in-one answering service with customer interaction and administrative support, check out Davinci Virtual. Subscribing to Davinci's Premium plans provides access to virtual assistants who are trained to perform administrative office tasks like outbound calling and checking your voicemail.
Go Answer Features
24/7 live virtual receptionist: Go Answer's virtual receptionists are available round-the-clock. If you're a retail business that can't keep up with your peak season call volumes, having 24/7 receptionists help with basic message-taking and live call transfer.
Chat-to-call connections: Never worry about missing an opportunity to convert a lead or close a deal with Go Answer's click-to-call tool. Go Answer's web chat agents transfer prospects and customers directly to you, based on your preferences.
Legal intake: Go Answer offers legal inbound services and specially trained legal receptionists knowledgeable in legal matters. The provider works with your team to create custom scripts that "triage" clients and help you schedule appointments and process legal intakes.
Abby Connect: Best for AI-assisted Receptionists

What We Liked
No credit card or contracts required
Offers Abby Human Intelligence and Abby Artificial Intelligence (A.A.I)
Call patching is available
Where It Falls Behind
Lacks pay-as-you-go pricing structure
Base plan has high per-minute charges
Standard hours are between 5 a.m. to 9 p.m. Pacific Time only, and 24/7 answering is an add-on feature
Abby Connect Monthly Pricing*
Receptionist Plans
100 minutes: $299 for 100 minutes and $2.99 per additional minute
200 minutes: $549 for 200 minutes and $2.75 per additional minute
500 minutes: $1,199 for 500 minutes and $2.40 per additional minute
Live Chat Plans
10 chats: $129 for 10 chats and $12.90 per additional chat
30 chats: $299 for 30 chats and $9.96 per additional chat
50 chats: $469 for 50 chats and $9.38 per additional chat
Bundled Plans
Abby 10: Add $99 to your Abby plan for 10 chats
Abby 30: Add $249 to your Abby plan for 30 chats
Abby 50: Add $399 to your Abby plan for 50 chats
*Save up to $70 monthly with Abby's bundled plans.
Abby Connect is an ideal answering service for small business teams looking for intelligent technology to manage their accounts better and receive actionable insights. It offers AI-assisted human receptionists who provide proactive account recommendations to improve the quality of your scripts and feedback on optimizing your account. Abby Connect lets you tailor your system to suit your needs. Set custom answering hours, greetings, and transfer tunes to elevate your caller's experiences.
Like Go Answer, each account comes with a team of five dedicated receptionists, ensuring agents are familiar with how your business operates. All Abby Connect plans come with custom answering hours, call blocking to minimize spammers reaching you, and bilingual receptionists who handle Spanish-speaking customers.
While Abby Connect's plans offer receptionist, chat, and bundled plans, it does not have a pay-as-you-go plan, which some small businesses prefer. VoiceNation is worth a try if you're looking for per-minute pricing. The monthly fee starts at $30, plus $1.79 per minute. Users get 24/7/365 message-taking and access to bilingual operators.
Abby Connect Features
Custom call transfer tunes: Select what your customers hear during call transfer with Abby Connect's customer transfer tunes.
Abby Go mobile app: Stay updated and manage your business calls and texts using Abby Connect's mobile app. It's available in the Apple Store and Google Play.
Warm transfer: Abby Connect's receptionist will pass on information about the call or customer before transferring a call to you. Your customer doesn't have to repeat themselves, and you will have an easier time managing the conversation.
MAP Communications: Most Affordable Pay-as-you-go Plans

What We Liked
Round-the-clock live answering services
Account activation within 24 hours
Includes online account analytics
Where It Falls Behind
Limited mobile app functionality
Fewer plan options than providers like Ruby and VoiceNation
Answering services are limited to calls
MAP Communications Monthly Pricing
Pay-as-you-go: $47 with a rate of $1.37 per additional minute
Business: $177 for 125 minutes and a rate of $1.30 per additional minute
Enterprise: $296 for 225 minutes and a rate of $1.28 per additional minute
MAP Communications is the most affordable plan on this list, with its per-minute plan starting at just $47 monthly with a budget-friendly $1.37 per additional minute. It's ideal for startups and small businesses because you only pay a flat-rate subscription fee plus the minutes consumed. All plans, whether pay-as-you-go or with inclusive minutes, come with a toll-free or local number, custom scripting, and unlimited message delivery.
While MAP Communications offers real-time access to messages and account details, one drawback is it doesn't have a robust mobile app. Instead, subscribers log into their client web portal to use and manage their accounts. If you're looking for a provider with a powerful app for greater mobility, check out Ruby. Ruby's mobile app has one-touch call holding, immediate message access, and call notifications viewable through the app.
MAP Communications Features
Appointment scheduling: Receptionists can manage your schedule and accept appointments based on your specific instructions.
Live call transfer: Receptionists will screen all your calls and forward only the priority interactions. This ensures you never miss an important call.
Custom scripts: Set the tone of your customer conversations with tailored scripts aligned with your customer service protocols.
Our MAP Communications review details its best use cases, pricing structure, and plan inclusions. Read our guide to determine if it's right for you.
Davinci: Best for Receptionist & Administrative Support

What We Liked
Customizable live chat greetings
Premium plans come with administrative support, such as scheduling deliveries and returning calls
Offers full-time and meeting space services
Where It Falls Behind
Number porting costs $75
Vanity numbers are not free and cost $100 to set up
Live receptionist and web chat services have a $95 and $50 setup fee, respectively
Davinci Monthly Pricing*
Business 50: $129 for 50 live answer minutes and call management
Business 100: $239 for 100 live answer minutes and call management
Premium 50: $249 for 50 live answer minutes for call management and admin support
Premium 100: $319 for 100 live answer minutes for call management and admin support
Live Web Chat
Live Web Chat 25: $79 for 25 chat sessions
Live Web Chat 50: $129 for 50 chat sessions
Live Web Chat 75: $199 for 75 chat sessions
*The initial term for Davinci Virtual communication solutions is one month and requires a 30-day written notice. For location services, the initial contract term is six months.
Davinci offers various services, including live receptionist, web chat, and other solutions like auto-receptionist services and meeting, event, and co-working spaces. This is great for remote-first businesses looking to outsource answering and administrative support. Business plans have professional answering service features like voicemail and call forwarding. Premium plans include business plan features and additional administrative tasks like order processing.
When users subscribe to Davinci for live or automated phone services, customers get a personalized email account that ends in "@davincivirtual.com." This email address stores and forwards your voicemails, contacts, tasks, and faxes so everything is documented and accessible.
Unfortunately, Davinci's live receptionists only answer calls during extended business hours, 8 a.m. to 8 p.m. Eastern Time from Monday through Friday. However, it does offer complimentary 24/7 automated support. If you need a 24-hour solution that includes weekends and holidays and quicker setup, consider VoiceNation, which provides the fastest new account turnaround time.
Davinci Features
Call forwarding: Davinci virtual forwards calls to up to 99 phone numbers or employees at no additional charge. Its follow-me, find-me feature calls multiple lines and devices until the party is reached.
Unlimited long-distance calling service: Communicate effectively with clients, regardless of where they are, with unlimited international calling. Davinci gives you the flexibility to talk to your customers anywhere in the U.S. and Canada.
Proactive live chat: Send your online visitors a welcome message when they land on your webpage. This gives a great first impression and lets them know you're available should they have any questions.
Before signing up for any of Davinci's live receptionist plans, be sure to check out our latest Davinci Virtual review.
How We Evaluated the Best Answering Service
Adding a live answering service to your business phone system communication stack ensures someone is always available to answer your calls. The leading solutions operate 24/7, offer trained agents well-versed in customer service, and provide budget-friendly solutions. To evaluate the best answering service for small business, we compiled a list of live receptionist providers that balance pricing with functionality.
Learn how we evaluated the best answering service for small business by clicking on the tabs below:
10% of Overall Score
Pricing was one of our top considerations when evaluating providers, which is crucial to small businesses. We compared which services offer free trials, discounts, and affordable subscription plans. We made a side-by-side comparison of different providers and looked at whether they have setup fees and how much they are.
30% of Overall Score
Top-rated answering services offer multilingual agents, live receptionists, and custom scripts, but we also expanded our criteria to include other general features, such as after-hours answering. We gave higher points if providers offered these essential capabilities.
20% of Overall Score
We analyzed which of the best answering service providers offer an extensive list of advanced features, like live chat, appointment scheduling, and a robust mobile application.
10% of Overall Score
When looking at the different best answering service companies, we took our own experience and other user reviews into consideration when analyzing the providers. We considered standout features, value, popularity, and ease of use.
10% of Overall Score
We evaluated the level of customer support by looking at the variety of customer communication channels each provider offers. Providers with email, phone, and live chat support were given higher points. We also considered the hours these channels are active and operational.
20% of Overall Score
We determined each provider's value for money by weighing if the included features in certain packages are worth the cost. We noted their standout features, popularity, and ease of use, which would make them a top choice for businesses.
*Percentages of overall score
Frequently Asked Questions (FAQs)
Live answering services have a professional human receptionist responding to people contacting the business. On the other hand, an answering machine is a digital device that records brief messages from callers.
---
The primary difference between the two is that virtual receptionists work remotely, while traditional receptionists are based in a physical office. Each has its own advantages; for example, a virtual receptionist has greater flexibility, while a traditional receptionist can quickly coordinate concerns with others who are physically in the office. The answer to which type of receptionist is better depends on your needs.
---
The average speed of answer (ASA) is a call center metric used to determine the quality of service and improve effectiveness. The number of calls agents receive varies depending on the size and nature of the business. The global average for ASA is about eight seconds, while other experts say all calls should be answered within three rings.
---
Bottom Line
A live answering service is an efficient and cost-effective way to deliver top-quality customer service and helps elevate your business' credibility. Live agents are better able to handle out-of-the-ordinary inquiries and allow you to offer a more personal and human touch. If you're looking for the best phone answering service, we recommend VoiceNation. Two of its best features are instant activation and custom call scripts. Sign up for a seven-day free trial now.