5 Best Answering Services for Small Businesses in 2022
This article is part of a larger series on VoIP.
The best answering services provide well-trained live receptionists for handling calls, recording contact information, scheduling appointments, and processing orders efficiently. The right solution should be affordable for small businesses and fit seamlessly into your workflow. They come with extra features, such as custom scripting, bilingual receptionists, and call routing options, thereby improving the call management system and delivering a positive customer experience.
Based on our research, the best answering services include the following:
Answering Services

Starting Price

Key Features

Free Trial

Our Rating

$365 per month; $3.98 per additional minute

Ruby mobile app
Automated lead capture tool
Flexible call forwarding

100 to 500 receptionist minutes

4.21 out of 5

$299 per month; $2.99 per additional minute

Dedicated account manager
Custom transfer tunes
Warm transfer

100 to 500 receptionist minutes

4.18 out of 5

$43 per month; $1.27 per additional minute

Custom scripts
Client portal access
Call routing

Zero to 225 receptionist minutes

4.12 out of 5

$59 per month, $2.09 per additional minute

Order processing
Call forwarding
Reports and analytics

20 to 600 receptionist minutes

4.10 out of 5

$129 per month; $1.75 per additional minute

Online faxing
Audio conferencing
Advanced call routing

50 to 100 receptionist minutes

3.98 out of 5
Take our quiz to find out which answering service works best for you.

Which answering service software is best for you?
Answer a few questions about your business, and we'll give you a personalized product match.
Ruby: Best Overall Answering Service
Ruby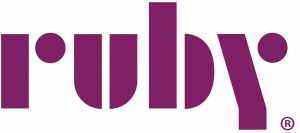 Overall Score:
4.21

OUT OF

5
i
Our score is based on a weighted evaluation of dozens of similar products and services conducted by our experts.
What We Like
Doesn't charge a setup fee, and answering calls after hours doesn't cost extra
Integrates with business phone systems like Grasshopper and Nextiva
Advanced call handling features like call forwarding and live transfers
What's Missing
Bilingual receptionists are only available during business hours
More expensive than other providers on this list
Higher rates for per-minute fees
Ruby Pricing
Call Ruby 100: $365 per month for 100 receptionist minutes
Call Ruby 200: $660 per month for 200 receptionist minutes
Call Ruby 350: $1,100 per month for 200 receptionist minutes
Call Ruby 500: $1,595 per month for 500 receptionist minutes
Ruby, also known as Ruby Receptionists, is a popular live answering service offering 24/7 virtual receptionists and an integrated live website chat. It is our best overall answering service for having after-hours services without extra costs and offering expanded capabilities, such as appointment scheduling, call routing options, and an automated lead capture tool.
The platform comes with a full-featured mobile app that gives you immediate access to messages and call notifications. Currently, Ruby works with well-known business solutions such as Grasshopper, Clio, Nextiva, MyCase, and Rocket Matter. To ensure high-quality caller experiences, Ruby provides an auto-attendant with both call whisper and barge features.
Bundled plans are available for those who wish to combine virtual receptionists and live chat. The only drawback is that Ruby's plans are limited to answering services and live chat. If you're looking for a live answering service to help you accomplish day-to-day administrative tasks, check out Davinci Virtual. Subscribing to Davinci's Premium plans provides access to virtual assistants who are trained to perform all those extra office tasks.
Ruby Features
Ruby mobile app: Stay connected with your callers through the Ruby mobile app available for Android and iOS users. Access your call records, messages from receptionists, and client voicemails through your mobile device.
Automated lead capture: If you're managing a business website, Ruby offers an automated lead tool that collects specific data from customers and prospects. This creates a conversational flow that provides lead information and directs customers to call your business for further assistance.
Appointment scheduling: Ruby has expanded scheduling capabilities to help you arrange appointments and coordinate schedules. The platform will work with your preferred calendaring system through your site to avoid double bookings.
Abby Connect: Best Answering Service With a Dedicated Team of Receptionists
Abby Connect

Overall Score:
4.18

OUT OF

5
i
Our score is based on a weighted evaluation of dozens of similar products and services conducted by our experts.
What We Like
Dedicated team and success manager for your account
99.99% uptime service level agreement (SLA)
Activate call recording by contacting the account manager
What's Missing
Additional charge for 24/7 services
Limited to text messaging via its mobile app
No call routing function
Abby Connect Pricing
Plan 1: $299 per month for 100 minutes and $2.99 per additional minute
Plan 2: $549 per month for 200 minutes and $2.75 per additional minute
Plan 3: $1,199 per month for 500 minutes and $2.40 per additional minute
Free trial: 14 days
Abby Connect is among the best answering service for small businesses wanting to have a small dedicated team to answer their calls and chat messages. Subscribing to any of its plans includes a team of five to seven receptionists, and you may have two teams for expanded hours and three for 24/7 answering services. This creates the impression that you have your own team of receptionists who are knowledgeable about your business and clients.
Unlike other providers, Abby Connect lets you upload your own transfer tunes that best reflect your company identity. It also offers the longest free trial, giving you 14 days to interact with your dedicated team and all the features included in every plan. Plus, you have a dedicated success manager to make the most out of your service.
Still, Abby Connect isn't the lowest-priced solution, especially if you need 24-hour answering services. Although MAP Communications lacks a mobile app and doesn't provide dedicated teams, it's cheaper than Abby Connect by $100 per month. However, you will need to pay per minute for every minute used since the standard plan does not come with included minutes.
Abby Connect Features
Abby Go mobile app: Manage your business calls and stay updated with your receptionist team on-the-go with the Abby Go mobile app. Using your business phone number, it allows you to send and receive text messages and make free outbound calls.
Call block: Conserve your receptionist minutes by preventing unwanted callers and persistent spammers from calling your assigned phone number. Use the Abby Connect online portal to update your block list.
Warm transfer: Abby Connect uses the warm transfer method before transferring a customer call to your phone number. The receptionist will initially provide you with the information acquired from the customer before passing the call to you.
MAP Communications: Lowest Priced per Minute Answering Services
MAP Communications

Overall Score:
4.12

OUT OF

5
i
Our score is based on a weighted evaluation of dozens of similar products and services conducted by our experts.
What We Like
A local or toll-free number is included in all plans
Client web portal offered with each account
Allows time-based billing by simply paying for what you use
What's Missing
No mobile app offering
Minutes not included with the Standard plan
Charges $15 extra for up to 6 holidays a year
MAP Communications Pricing
Standard: $43 per month for on-demand use and $1.27 per additional minute
Business: $164 per month for 125 minutes and $1.20 per additional minute
Executive: $274 per month and $1.18 per additional minute
Free trial: 7 days
MAP Communications is the only live receptionist provider on our list with an on-demand per-minute plan. With the Standard plan, you only pay for the minutes you use (in addition to a low monthly subscription fee). Receptionist services are available 24/7/365, and there's no difference in cost after hours. All service plans include client portal access, custom scripts, text and email delivery, and a local or toll-free number.
MAP Communications bills in 60-second increments but offers the lowest subscription fees. For example, if a call is 110 seconds long, it will be billed as 120 seconds. Priced at just $43 per month plus on-demand minutes used, its standard plan makes it an affordable answering service for small businesses and even solopreneurs.
Despite its affordability, MAP Communications doesn't have a mobile app. Instead, you have to log in to its client web portal to keep tabs on the calls your company receives. If you want to stay updated with your company's call activity wherever you are, check out Ruby. Ruby offers a full-featured mobile app with one-touch call holding and Ruby-hosted business numbers.
MAP Communications Features
Custom scripts: MAP Communications team helps you create a custom phone script that reflects the brand identity of your business. They have account managers that will study your industry, services, and offerings to ensure they're knowledgeable about your company.
Client web portal: Stay on top of your business communications using the MAP Communications client web portal. It serves as a message management tool that lets you keep track of client interactions and quickly spot patterns and trends across calls.
Call routing services: MAP Communications receptionists offer custom call routing, forwarding, and transfer services to ensure your callers reach the right person or department. It uses various criteria to handle incoming calls, including preferred time, caller identification, and the purpose of calling.
VoiceNation: Best Answering Service for Instant Activation
VoiceNation

Overall Score:
4.10

OUT OF

5
i
Our score is based on a weighted evaluation of dozens of similar products and services conducted by our experts.
What We Like
Doesn't charge a setup fee
No extra fees for holidays or after-hours calls
Bilingual operators are included in all plans
What's Missing
Charges 10 cents per minute when placing outbound calls through the mobile app
Dedicated account manager is limited to Enterprise plan users
Doesn't offer appointment scheduling service
VoiceNation Pricing
Basic: $59 per month for 20 minutes
Business: $115 per month for 50 minutes
Pro: $279 per month for 150 minutes
Executive: $499 per month for 300 minutes
Enterprise: $889 per month for 600 minutes
Free trial: 7 days, includes 30 minutes
VoiceNation is one of the best small business answering services that offers the fastest way to get your account set up. While most providers take one to two days to get your account running, VoiceNation only takes less than 24 hours, including the customization process. Plus, it doesn't charge a setup fee and offers lower prices than similar competitors.
All VoiceNation plans include custom scripting, bilingual receptionists, and a smart app. It also offers a robust report and analytics tool for forecasting and performance management. Access to a dedicated account manager is limited to Enterprise users. In this case, consider Abby Connect, which offers a dedicated team and success manager for all types of plans.
VoiceNation Features
Live answering dashboard: VoiceNation offers a live dashboard that lets you monitor your account, customize your script, preview messages, and track minutes. It also comes with a report and analytics tool that displays call volume, type, time, location, and length.
Order processing: VoiceNation receptionists are trained to work with different types of businesses that need help in making sales calls and processing orders. It offers a 24-hour answering service to assist customers who need help with order placing.
Call forwarding service: With VoiceNation's call forwarding feature, you decide which calls are routed to you directly or to one of your employees. All forwarded calls are free of charge.
Davinci Virtual: Best Answering Service With Virtual Assistant Services
Davinci Virtual

Overall Score:
3.98

OUT OF

5
i
Our score is based on a weighted evaluation of dozens of similar products and services conducted by our experts.
What We Like
Unlimited long-distance calling
Per-second billing
Robust mobile app
What's Missing
Doesn't answer calls 24/7
$95 one-time setup fee and doesn't offer a free trial
Activation takes up to 2 business days
Davinci Virtual Pricing
Business 50: $129 per month for 50 minutes
Business 100: $239 per month for 100 minutes
Premium 50: $249 per month for 50 minutes
Premium 100: $319 per month for 100 minutes
Davinci offers two package types, Business and Premium, so you only pay for the features your business needs. With Premium plans, your receptionist serves as your virtual assistant, who performs administrative tasks such as planning travel and setting appointments. Davinci charges $50 per hour and bills in per-minute increments for admin work.
With Business plans, you get all the basics you expect from a professional answering service, such as voicemail management, call forwarding, and a free phone number. Plus, Davinci offers a unique feature that lets you hold conference calls with up to 99 participants.
Unfortunately, Davinci only answers calls Monday through Friday from 8 a.m. to 8 p.m. Eastern Time. Account activation also takes longer. If you need a 24-hour solution that includes weekends and holidays and quicker setup, consider VoiceNation, which provides the quickest new account turnaround time.
Davinci Virtual Features
Advanced call routing: Set up your call routing rules using Davinci's advanced call routing system. It comes with a simple drag-and-drop interface that allows you to establish the rules for sending different calls to different lines by the time of day or order received.
Virtual assistant: Davinci offers virtual assistants to help you handle various administrative tasks, such as returning calls, scheduling deliveries, and assisting customers. This feature is exclusive to Premium subscribers, though it will be billed as an extra cost at $50 per hour in one-minute increments.
Davinci mobile app: Use Davinci Virtual mobile app to take business calls and message anywhere. The app allows users to update their availability status, view messages from live receptionists, and stay updated on call activity.
Do you need a complete phone system to better manage incoming and outgoing calls in your business? Check out our guide on the best business phone systems and find the right service that is best for you.
How We Evaluated the Best Answering Service
A live answering service for your business offers a smart way to deliver the best customer experiences while making your business seem more established. It offers an excellent opportunity to connect customers with a real person than a machine. For this guide, we evaluated five answering services based on cost, hours, customization, and added voice-over-internet-protocol (VoIP) features.
Learn how we evaluated the best phone answering service by clicking on the tabs below:
10% of Overall Score
We compared general subscription prices of answering services, including the availability of volume discounts or cheaper monthly pricing. We also gave points to answering services offering a free trial and money-back guarantee.
30% of Overall Score
All virtual answering services have to provide live receptionists. We also looked for systems with voice-over-internet-protocol (VoIP) features, such as call queueing, hold music, and an automated attendant. Custom script support and company-provided scripts earned additional points.
35% of Overall Score
We assessed provider offerings, such as bilingual live receptionists and a dedicated live staff. In addition, we considered business virtual receptionist services that also offer outbound calling and call overflow solutions. We also checked for advanced system capabilities like call barge and call whisper to ensure and improve the quality of calls.
25% of Overall Score
We calculated our expert score by identifying standout features that deliver the best value for the money. We also checked out the popularity of various answering services and how easy it was to incorporate them into existing call flows.
*Percentages of overall score
Bottom Line
Live answering services provide businesses a unique opportunity to connect with new or existing customers. Whether you're managing a startup or a small company, an answering service reinforces strong customer relationships and maintains a consistent and professional image.
Based on our ratings, Ruby is the best virtual answering service for small businesses. Live receptionists are available 24/7, and subscribing to any of the plans allows access to its full-featured mobile app, bilingual receptionists, and automated lead capture tool.