6 Best Auto Dialer Apps of 2023
This article is part of a larger series on VoIP.
The best auto dialer app offers outbound dialing systems that enable contact centers to make high volumes of calls while improving sales flow and lead generation efforts. Behind a dialing system is a set of features that lets you prerecord messages, detect an answering machine, set your desired caller ID, and upload multiple contact lists. Monthly pricing starts at $25 per agent, and key features include lead management, call recording, and real-time analytics.
Based on our evaluation, the best auto dialer apps are as follows:
Best Auto Dialer Apps at a Glance
Auto Dialer Apps

Monthly Starting Price

Key Features

Free Trial

FSB Rating

Smart dialer

Outbound caller ID

Unlimited callers in queue

14 days

4.55 out of 5

$149

Screen pop

Post-call surveys

Answering machine detection

✕

4.38 out of 5

Contact the sales team for a quote

Real-time dashboards

Interactive voice response (IVR)

Advanced call recording

✕

4.22 out of 5

Contact the sales team for a quote

Skill-based routing

Queued callback

Screen recording

✕

4.08 out of 5

Contact the sales team for a quote

Self-service analytics

Omnichannel routing

Predictive dialer

✕

4.02 out of 5

$35 per user

Custom caller ID

Scheduled auto-calls

National Do Not Call Registry Compliance

7 days

3.91 out of 5
CloudTalk: Best Overall for Large-scale Outbound Calling

What We Liked
Unlimited call recording storage
Unlimited callers in queue
70+ advanced voice features
Where It Falls Behind
Lacks unlimited SMS
No omnichannel support
Lacks built-in agent collaboration tools
CloudTalk Monthly Pricing (per User)*
All plans require annual prepayment
Starter:

$25 for one local number, one month recording storage, call queue, voicemail, automatic call distribution (ACD), call statistics, and ring groups

Essential:

$30 for SMS, unlimited call recording, business hours, custom greetings, IVR, callback, skills-based routing, workflow automation, integrations, and advanced analytics 

Expert:

$50 for VIP queues, smart dialer, power dialer, call monitoring, wallboards, and unlimited concurrent calls

Custom:

Contact the sales teams for a quote, custom reporting, and unlimited outbound calls (flat-rate)

Free trial:

14 days
Streamline your outbound calling process with CloudTalk's flagship feature, Smart Dialer, which helps reduce call time and eliminate manual dialing. With the click-to-call extension, create single-click dialing queues by automatically scanning a website's content for phone numbers and then adding them to your call queue. The smart dialer works across CRM and help desk platforms, allowing agents to make multiple calls simultaneously without switching apps.
CloudTalk comes with a power dialer for creating campaigns with scripts and surveys. However, outbound call centers with extensive dialing requirements may need more than the dialer features offered by CloudTalk. Consider Five9, which supports up to five dialing modes, including predictive, preview, power, progressive, and manual touch mode.
CloudTalk Features
Campaigns: Create comprehensive outreach campaigns with questionnaires and call scripts so agents have access to relevant information. You can also provide customer details and add buttons to quickly register call outcomes.
Agent reporting: Presents a visual representation of agent statistics to improve agent management and identify top performers in your team. Find out the average call duration, number of inbound/outbound calls, and service level.
Call flow designer: Create custom call flows to map out how incoming calls are routed within your phone system. With a visual call flow diagram, configure how calls are assigned to agents and what happens at each stage.
Five9: Best for Flexible Outbound Dialing Activities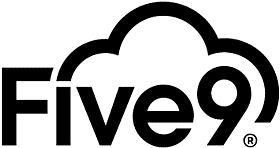 What We Liked
Supports five types of auto dialers
Comprehensive functionalities
Integrates with different third-party apps
Where It Falls Behind
Lacks pricing details and feature comparison list
Priced higher than competitors
Only the most expensive plan offers analytics
Five9 Monthly Pricing
Digital (Digital only):

$149 for digital channels (chat, email, SMS/MMS, and social messaging), recording, and workflow automation

Core (Voice only):

$149 for voice channel, dialer, and blended inbound/outbound

Premium (Digital+Voice):

$169 for chat, voice, email, and quality management

Optimum (Digital+Voice+WEM):

$199 for everything in Premium and workforce management 

Ultimate (Digital+Voice+WEM+Analytics):

$229 for everything in Optimum and interaction analytics
Five offers extensive dialer capabilities to help you implement the right outbound calling strategy for your unique needs. Choose from preview, progressive, power, predictive, and Telephone Consumer Protection Act (TCPA) dialers. With the TCPA mode, agents can turn off automated dialing and manually dial each contact in compliance with the TCPA. Other outbound dialing capabilities include answering machine detection and campaign list management.
Despite Five9's rich dialing features, its monthly starting price of $149 can be too pricey for call center operations on a budget. If you're looking for a cheaper alternative or want to test an auto dialer for free, check out CloudTalk. This low-cost call center software offers a 14-day free trial and a low-cost entry-level plan at only $25.
Five9 Features
Agent Assist: Provide agents with the data and tools they need with real-time assistance. Checklists and guidance cards provide tips and reminders to navigate conversations better. Call summaries will automatically sync with your customer relationship manager (CRM).
Do Not Call (DNC) Regulations: Upload a supplemental DNC list to prevent certain numbers from being contacted by the auto dialer. Track DNC requests from incoming return calls and enable agents to fulfill these requests by placing them on the DNC list.
Drag-and-drop script design: A scripting tool that lets you add scripts by dragging and dropping answer options and new questions. This is useful in designing complex and branching scripts so you can easily follow the logical call flow.
RingCentral Contact Center: Best for Lead Management

What We Liked
Integrated with unified communications (UC) capabilities
Up to 30+ digital channels
Customizable plans
Where It Falls Behind
Unpublished pricing
CRM integrations and outbound dialers require add-on purchases
Lacks ticketing system
RingCentral Contact Center Pricing
Contact the sales team for pricing details on any of your preferred plans below.
Essentials:

Skill-based routing, IVR, real-time dashboards, call recording, and integrated unified communications 

Standard:

30+ digital channels, advanced call recording, and advanced omnichannel analytics

Premium:

Quality management and screen recording

Ultimate:

Workforce and performance management
RingCentral Contact Center is the best auto dialer app for managing leads and handling lead information. Speed up lead generation using list management features with predictive, proactive, and preview dialers. It offers two ways to manage leads—bulk and individually. Configure leads using various lead properties, such as lead ID, lead status, next dial time, time zone, and email. Other lead actions include reset, cancel, pause, reserve, and suppress.
On the downside, RingCentral charges additional fees for outbound dialing capabilities. This can be expensive in the long run as add-on charges can add up to your monthly subscription fees. Vonage offers a more practical alternative, as it includes dialer modes on the base plan, including other high-level features like analytics, reporting, and contextualized notifications.
RingCentral Contact Center Features
AI digital routing: Uses conversational artificial intelligence (AI) to route the customer to the right destination based on the detected intent of the call or message. It recognizes 72 languages and collects customer intelligence, such as email metadata, message type, and text semantics.
Screen recording: Captures a digital recording of what's happening on an agent's computer screen during a customer interaction. This enables supervisors to provide feedback on how agents should navigate the system.
Dynamic reply assistance: Agents receive automatic suggestions when typing a reply based on the channel, language, and message category. Response templates may contain fields that are automatically populated with the customers' information.
Vonage Contact Center: Best for Integrated CRM & Outbound Contact Center

What We Liked
Extensive add-on options
Base plan supports outbound dialing
Custom-built for five CRM platforms
Where It Falls Behind
Unpublished pricing
Limited integrations
Feature inclusions depend on the CRM system used
Vonage Contact Center Pricing
Contact the sales team for pricing details on any of your preferred plans below.
Priority:

Screen pop, call recording, IVR, skills-based routing, dialer, post-call quality rating, analytics, and dashboards

Premium:

Dynamic routing, queued callback, whisper coaching, post-call survey, and application programming interfaces (APIs)
More than just a business phone system, Vonage provides a contact center solution that deeply integrates with popular CRM platforms like Salesforce, Zendesk, ServiceNow, and MS Dynamics 365. Vonage uses an intelligent dialer (preview and automatic modes) that you can use directly within your CRM, creating an integrated dialing experience. This provides agents with all the key CRM insights they need to personalize every outbound call.
However, Vonage Contact Center charges extra fees for integrated unified communications (UC) features. This can be useful for agent teams wanting to promote greater cross-department collaboration through instant messaging and video meetings. If you're looking for an integrated UC and contact center platform, choose RingCentral Contact Center, which provides company-wide communication and collaboration via RingCentral MVP.
Vonage Contact Center Features
Dynamic dial list: Connect with potential prospects by automatically refreshing your dialing list every time a new lead comes in. Prioritize certain lists so you get to call the hottest leads first.
Conversation analyzer: A speech analytics solution that logs and transcribes calls into your CRM and pair call recordings with certain metrics. All conversation data is visually segmented in a smart dashboard.
Dynamic call routing: Route callers based on priority, history with a specific agent, and updated CRM information. Configure self-service capability by directing a customer's inquiry by account value, region, or any specific rule.
Nice CXone: Best for Predictive Dialing

What We Liked
Up to 90+ prebuilt reports
Smart self-service capabilities
Wide array of high-level contact center features (e.g., automation studio and voice authentication)
Where It Falls Behind
Difficult to navigate
Unpublished pricing
Can be quite expensive based on user feedback
Nice CXone Pricing
Contact the sales team for pricing details on any of your preferred plans below.
Customer Engagement:

Digital:

ACD digital agent and digital channels

Voice:

ACD voice agent, self-service IVR, 5GB storage, and standard recording 

Omnichannel:

ACD digital/voice agent, self-service IVR, 5GB cloud storage, and advanced recording

Essentials:

Self-service IVR, 5GB cloud storage, advanced audio recording, screen recording, and quality management

Core:

Workforce and performance management 

Complete:

Customer interaction analytics and customer feedback analytics

Free trial:

60 days
All plans include 90+ prebuilt reports, softphone, agent desktop, and unified administration
Nice CXone provides an auto phone dialer app that guarantees fewer hang-ups and more revenues. Personal Connection is a no-pause predictive dialer that enhances connection rates and list penetration by making sure answered calls are connected with a live agent from the start. What sets it apart from other predictive dialer apps is that it uses a routing mechanism that eliminates the long pause recipients hear after answering a call placed by a dialer.
One major drawback of Nice CXone is its complex user interface due to its overwhelming number of features. If you're managing a small call center operation with basic outbound calling requirements, try Kixie. Starting at $35 quarterly, get access to essential outbound calling features like click-to-call/text, new lead creation, and call disposition logging, along with popular business phone features.
Nice CXone Features
Workforce intelligence: Track agent performance from specific customer interactions and certain channels. The system will collect individual metrics, ratings, and quality management scores and then adjusts skilling and call routing to optimize agent performance.
Unified communications (UC) integrations: Connect CXone with your company's communication software to enable seamless collaboration between your agents and subject matter experts across your organization. CXone readily integrates with Zoom, Microsoft Teams, and RingCentral
Feedback management: Gather customer feedback across multiple channels and analyze collected data using custom dashboards. Use survey design tools to adjust survey questions based on customer insights.
Kixie: Best for Outbound Calling & SMS Sales Campaigns

What We Liked
Integrated lead management
Quick setup process
Wide array of third-party integrations
Where It Falls Behind
Additional $30 charge for unlimited minutes to U.S. and Canada
No monthly billing option
Outbound dialers are locked behind the third-tier plan
Kixie Monthly Pricing (per User)
Integrated:

$35 for business phone service, SMS, click-to-call/text, IVR, ring group, call recording, and reporting

Professional:

$65 for call queues, call coaching, voicemail drop, and DNC list auto-blocker

Outbound Power Dialer:

$95 for single and multiple line power dialer and campaign and session management

Enterprise:

Contact sales for a quote for custom automation, auto-dialing, SMS, and integration

Free trial:

7 days
Kixie is built for sales outreach, allowing agents to acquire more connections in fewer dials and skip repetitive tasks between calls. It offers a sales dialer that uses automation tools and CRM integration to automatically display relevant customer data on every outgoing call and then logs the call recording and outcome in your CRM. Meanwhile, the Kixie PowerCall combines its power dialer, local presence, and CRM integration to help you speed up lead generation.
The major disadvantage of Kixie is that outbound dialers unlock at the third-level tier, which costs $95 quarterly. If you're looking to reduce your spending for your auto dialer app, consider CloudTalk, which offers a free auto dialer solution for 14 days and unlocks dialer features at the third-level tier for only $50 per user, monthly (billed annually). This provides greater cost savings than other outbound dialing software that costs over $100 monthly.
Kixie Features
Auto SMS: Send automatic follow-up SMS after arranging a call with your Kixie dialer. Use custom SMS templates with dynamic fields to personalize your text message.
ConnectionBoost: Switch your phone number every time you make a call to avoid being marked as "spam." This allows you to automatically dial local numbers without worrying about appearing as a spam risk.
Auto callback: Prompts all available agents to give customers a call back once they request a callback. This enables the agent to return the call automatically instead of letting the caller wait on hold.
How We Evaluated the Best Auto Dialer Apps
We explored different auto dialer software supporting different dialing modes and outbound calling features. We evaluated their subscription plans, features, ease of use, and customer reviews and narrowed the list down by picking the top six highest-ranking providers. Learn how we evaluated the best auto dialer app for small businesses by clicking on the tabs below:
15% of Overall Score
Cost was an essential factor in this assessment, and we prioritized providers offering free trials and a monthly starting price of less than $70. We looked at pricing structures, annual discounts, and volume-based pricing and analyzed the different pricing plans of auto dialer solutions.
30% of Overall Score
The primary function of an auto dialer is to make the outbound calling process more effective. We compared contact center systems with different dialing modes, such as preview, power, progressive and predictive dialers. Then, we looked at other functions like ACD, call monitoring, and analytics.
20% of Overall Score
What sets an auto dialer solution apart is the niche features that improve a call center's outbound calling campaigns. With this, we looked for auto dialer providers offering features like virtual assistant, workforce management, and integrations. We also gave points to those providing data security compliance.
10% of Overall Score
We assessed the user-friendliness of each call center platform by exploring it ourselves and checking user reviews from reliable websites. We considered if there are learning curves during the setup and configuration phase.
10% of Overall Score
We checked each provider's customer service channels, including dedicated account management, phone, live chat, email, and community forums. We gave extra points if all support channels are available 24/7.
15% of Overall Score
To arrive at our expert score, we tested the auto dialer apps ourselves and explored all its functionalities. We also reviewed customer feedback to see what users say about the software provider.
*Percentages of overall score
Frequently Asked Questions (FAQs)
No. Auto dialers are legal as long as your business complies with federal and state regulations. For example, the TCPA restricts the use of automated telephone dialing systems or any prerecorded message unless the recipient has expressed consent to receive the call. Failure to adhere to this regulation exposes a business to the possibility of being fined.
---
The four types of auto dialers are predictive, preview, power, and progressive. While each has a unique function and use case, these dialing modes increase agent productivity and let you connect to leads more quickly. Call centers can choose from these automated dialers based on their outbound communication needs.
---
The answer depends on the message length and the type of auto dialer used. On average, if you're making one call per minute, you can make at least 60 calls per hour. With a more advanced dialing system, an agent working with a predictive dialer can make hundreds of calls per hour.
---
Bottom Line
Auto dialers elevate your outbound calling process by improving sales flow, generating more leads, and increasing agent productivity. You can choose from different dialing systems to take your campaign strategy to the next level. Among the different auto dialer apps in the market, we highly recommend CloudTalk because its smart dialing solution lets you create single-click call queues on any website. Get started today by signing up for a 14-day free trial.