NICE CXone: Is It Right for Your Business?
This article is part of a larger series on VoIP.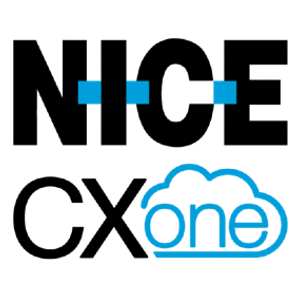 NICE CXone Overview
PROS

CONS

Extensive prebuilt integrations and RESTful APIs for software customization
Fees not readily available on its website
Works with a network of compliance partners and cloud-security experts
An additional $100 per month for features can be expensive
99.99% uptime
Users reported that its mobile app is clunky
Offers a 60-day free trial
Overkill for small businesses with basic needs
User-friendly, flexible, and scalable interface
What We Recommend NICE CXone For
NICE CXone is a fully integrated, cloud-based system that helps businesses provide top-notch customer experience. It provides tools to automate repetitive tasks, optimize employee productivity, and manage customer communications. A variety of analytics dashboards is also available, which can aid in creating more intelligent decisions based on actual data. Its robust platform is worth considering for growing businesses with teams in various locations.
When to Use NICE CXone
Companies looking for a scalable and flexible contact center: NICE CXone features a suite of tools to optimize agent performance and enhance customer experience. It comes with outbound dialers, omnichannel routing capabilities, analytics, and AI. You can choose features you need and conduct software customizations through APIs or prebuilt software connections. It made it to our list of the best predictive dialer software providers for its extensive integrations and the ease of connecting between customers and agents.
Teams looking for a secure and reliable contact center platform: NICE CXone is monitored by cloud security experts on a 24/7/365 basis to ensure its reliability and the preservation of data. It also ensures compliance to several certifications, including General Data Protection Regulation (GDPR) and HITRUST.
When NICE CXone Might Not Be a Good Fit
Small businesses looking for a more affordable option for their contact center needs: If you are looking for a budget-friendly platform, you can look into Freshdesk Contact Center instead. It has a free version and its paid plans start at $15 per user, per month. It comes with custom reporting, call routing, and call monitoring.
Companies with a global presence: If you need to reach international customers, try CloudTalk. It offers international phone numbers to over 140 countries, while NICE CXone supports over 130. The numbers aren't far behind, but CloudTalk provides clear and affordable packages that come with API access, routing and productivity features, and unlimited agent-to-agent calling. You can check out our CloudTalk review for more information.
NICE CXone Pricing
NICE CXone's pricing isn't published on its website, unlike most providers (e.g., Freshdesk Contact Center). Interested users may request a customized quote from its website, as it charges users based on their usage and needs. The estimated price per feature—including access to the dialers—is about $100 per month.
NICE CXone Features
NICE CXone is a flexible and scalable cloud-based contact center platform that helps users provide their customers with an excellent experience. Apart from its built-in tools, it also comes with over 250 APIs and 75 development partners to enable your needed software integrations and customizations.
NICE CXone is managed by the NICE Trust Office—composed of cloud security experts and industry-grade tools and processes—to ensure its security and reliability. Companies handling sensitive information can consider this platform as it ensures compliance to global standards and certifications, including GDPR, FedRAMP, HITRUST, and PCI DSS.
Omnichannel Routing
NICE CXone allows users to manage and improve customer journeys across channels, such as chat, call, and social media messaging. Aside from channel options, it helps companies ensure that their customers are directed to the most appropriate agent to address their needs.
The NICE CXone Omnichannel Routing suite features an automatic contact distribution (ACD) capability that conducts data-driven customer and agent matching. It offers a universal queue for over 30 digital channels, including self-service, voice, chatbot, and artificial intelligence (AI) interactions.
Moreover, its platform comes with outbound dialers, great for companies that need a varied calling profile. It also provides predictive behavioral routing functionality that automatically assigns callers to the best skilled agents according to information like previous attitudes and experience. These dialers and tools help businesses speed up and improve their call handling.
---
Analytics
NICE CXone obtains data in every interaction to guide agents in spotting opportunities and coming up with intelligent decisions. Its platform is equipped with various analytics tools for conversations, customer journeys, business intelligence, and agent performance.
NICE CXone provides over 50 prebuilt reports and interactive dashboards that aim to help you drive better decisions in running your business. It also covers over 200 key performance indicators (KPIs) that can help visualize team goals and milestones to reach.
---
Workforce Engagement
NICE CXone—like its alternatives, such as RingCentral—provides workforce optimization tools. It aims to maximize the team's performance by ensuring that they are coached, scheduled, monitored, and supported. It offers a workforce management software (WFM) that streamlines administration and maintenance processes, making it easier to manage teams from various locations.
NICE CXone also helps engage and motivate employees in keeping themselves aligned with their goals through gamification and persona-based coaching. In addition, it enables supervisors to monitor their agents in real time in order to improve their performance. Other tools include sales compensation automation, actionable agent feedback, and coaching.
---
Automation & Artificial Intelligence
NICE CXone comes with automation and AI tools that help businesses streamline service delivery. For instance, you can pair each agent with the NICE Employee Virtual Attendant (NEVA), which automates processes and provides them with real-time guidance.
Its platform also provides robotic process automation (RPA) bots that can take out repetitive tasks from your agents. These bots serve as your workforce multiplier as they work on processes that can be executed without human intervention. With the freed-up time, your agents can focus on customer service and other business goals.
---
NICE CXone Alternatives
| | | |
| --- | --- | --- |
| | | |
| Best for: Teams looking for an exceptional overall package of features, usability, and affordability | Best for: Organizations that have an international presence and need an unlimited overseas calling feature | Best for: Companies looking for a contact center platform with impressive outbound dialers, such as progressive, predictive, power, and preview |
| Starting price: $29.99 per user, per month | Starting price: $19.99 per line, per month | Starting price: $75 per user, per month (on a 3-year contract) |
What Users Think of NICE CXone
Most NICE CXone reviews online align with our analysis of its platform being an outstanding contact center as a service (CCaaS) option with robust features, a variety of dialers, and extensive integrations. It is best for businesses looking for a cloud-based system that can help them ensure optimal customer experience across channels.
At the time of publication, NICE CXone has earned the following scores on popular user review sites:
Many users like that its system is cloud-based, allowing them to access it from anywhere with an internet connection. The majority of the reviews mentions its platform's ease of use and impressive scalability. While there are mixed comments about its customer service, most of them express appreciation for its support team's responsiveness and expertise.
Bottom Line
NICE CXone is an outstanding choice for those looking for an omnichannel contact center with extensive integrations and software customizations. It works best for companies that rely heavily on customer communications across channels, like social media, voice, and chat. Those looking for a scalable platform that can address their growing needs can also look into its system as charges are based on usage and tools.
However, if you are looking for a contact center with a straightforward set of features and prices, you can look into alternatives such as Freshdesk Contact Center. You can also try NICE CXone for 60 days at no cost to determine if it matches your needs.