How Outbound Dialers Work & Which Is Best for Your Business
This article is part of a larger series on VoIP.
An outbound dialer improves the efficiency and effectiveness of a business' outbound calling efforts. When shopping for automated solutions, you'll find four distinct options: predictive, power, preview, and progressive dialers. Determining which type of outbound dialer is best for your business requires understanding how each type works and which are most appropriate for your company's outbound calling needs.
Overview of Automated Dialing Systems
In the past, outbound dialing was done manually—a company representative would place calls from a written or printed list of potential contacts. This all changed with the first semi-automatic dialer in 1942, which allowed agents to reach out to more prospects during their shifts. Modern outbound dialers use computer telephony integration (CTI) to allow software to dial a list of phone numbers and connect the calls to an agent after someone is on the line.
Did you know? Based on research performed by Crunchbase, businesses that don't engage in cold calling experience 42% less growth than companies that do.
These days, one or more types of automated dialing software is typically included in cloud-based voice-over-internet-protocol (VoIP) or contact center as a service (CCaaS) systems. With these systems, the outbound dialer is available with little-to-no installation since the software is hosted on the cloud.
Casting a wider net (placing more calls) results in more sales, which is why automated dialers have become an industry-standard in many call center phone systems. These dialers increase the number of calls an agent can perform in a single shift through automation and smart filtering. Plus, features like disposition codes and note-taking features make the process inherently more efficient and organized.
Here's a breakdown of the four standard types of automated outbound dialer systems and a few important features of each:
| Outbound Dialer Type | Underlying Function | Best For | Typical Dialing Rate | Potential Weaknesses |
| --- | --- | --- | --- | --- |
| Predictive Dialer | Predictive dialers use machine learning and artificial intelligence (AI) to predict when agents will be available for the next call. | Any business that needs a higher volume of calls placed and wants to reduce agent idle time. | Predictive dialers can dial more than 100 calls an hour, and like power dialers, an agent can expect about half this number in live calls. | With these outbound calls, there is often a pause after the caller answers that may cause them to hang up before the connection to the agent is accomplished. |
| Power Dialer | Automatically dials the next number on a preset dialing list as soon as a call is completed. | Businesses that need a system to efficiently dial numbers from a preset list. | Power dialers make as many as 50 dials an hour. Individual agents can expect as many as half this number in live calls. | Calls are dialed one at a time and don't necessarily filter out things like answering machines and no answers, so these can be less efficient and produce fewer live calls than other outbound dialer systems. |
| Preview Dialer | Preview dialers give agents detailed contact or account info about the next phone number on the list. The agent then has the option of proceeding with a call or not and call recipients feel like past interactions are understood and valued. | Businesses whose reps need info about the contact's account, history, or buyer type—such as for billing and debt collection, hot leads or sales processes with long buying cycles, and customer service and tech support teams. | Varies based on agent since the rep can cycle through phone records to determine which call to place next, or may need to take additional time to collect resources or review the customer's account before calling. | Not best when trying to maintain a high call volume since agents have downtime to review detailed information between calls before the preview dialer places the next call. |
| Progressive Dialer | Progressive dialers work similarly to power dialers, but instead of capturing non-live calls (voicemail, answering machines, and no-answers), software automatically filters out non-live call dispositions. | Progressive dialers send calls to agents at the first "Hello," making them best for business-to-business (B2B) campaigns, since B2B calls have higher answer rates (aka contact rate). | Progressive dialers can make up to 70 calls per hour, but when calling consumers, expect only about 21 live calls. However, this can be as much as 56 live calls per hour when calling businesses. | Power dialers don't allow for as much of a personalized experience with the customer. They work for volume, but the experience can feel impersonal. |
A Closer Look at the Four Types of Outbound Dialers
How your team makes outbound calls may differ from how a typical call center functions, and will also vary by department (e.g., sales vs customer service, technical support, or accounting). To help you decide which type of outbound dialing will benefit your business most, let's break down each type of outbound dialer so you can see which type best fits your organization's needs.
The four types of outbound dialers include:
Predictive Dialer
In many cases, business owners compare power dialer vs predictive dialer systems because they have the most obvious differences. A predictive dialer automatically places calls for agents by predicting when their line will be open to receive a call. It uses algorithms to calculate the average call length for your agents so that when they complete a call, another one comes through the line and the agent is connected with another caller right away.
A predictive dialer is excellent for sales calls because agents won't get voicemail boxes, answering machines, and disconnected numbers. This saves a good bit of time and money because every call will be a potential sale. Predictive dialers increase sales productivity since there won't be long breaks between an agent's calls.
PROS

CONS

Intelligent call assignment is used
Voicemail detection sometimes misses a machine
Run multiple campaigns using the same agents
Predictions aren't always 100% accurate, so a prospect might get upset if they answer a call but an agent is not available
Improves agent efficiency and productivity
More cost-effective
Power Dialer
A power dialer connects an agent with the next call right after the agent ends the previous call, ensuring that agents won't have downtime between calls. Unlike with predictive dialers, customers won't be connected to dead air when an agent is not connected to the call quickly enough. However, it doesn't filter out non-live calls as effectively as progressive dialers.
Power dialers are often referred to as a robo-dialer. This type of outbound dialer is ideal for call centers with high call volumes that want to increase productivity and reduce agent downtime. The result is that a high number of calls are made since calls are placed as soon as a rep is ready to take another call.
PROS

CONS

Improved productivity
Not much time to understand lead or caller needs before calls connect
Saves time between calls when compared to manual dialing
Slower dialing speed can hinder sales
No delay when phone connects
Allows for personalization
Preview Dialer
If you need a slower outbound call pace so agents can look at previous interactions with prospects or customers, a preview dialer gives you that ability. When an agent is ready for the next call, they mark themselves available. Information about the next contact is then sent to them and the preview dialer sends the call to them about five minutes later.
Preview dialers give the agent time to better prepare for the next call to improve caller experiences and outcomes. This is an excellent system for companies collecting debt payments, working with hot leads or prospects for high-cost products or services, and customer service agents reaching out on a ticketing system. Agents can review previous interactions and customer account status, customer complaints or service issues, or a lead's specific buying criteria before getting on the phone with them.
PROS

CONS

No delay when connecting to the customer
Slower call time
Reduced call time because agents are better prepared
Fewer number of calls completed per hour
Fewer dropped calls
Higher conversion rate
Progressive Dialer
A progressive dialer is very similar to a power dialer, but with the added benefit of filtering out non-productive calls. Progress detection software recognizes things like answering machines, no answers, and busy signals. Each call connected with an agent has a call recipient's "Hello" attached to it, so as a result, progressive dialers are generally more productive than power dialer systems.
In some ways, progressive dialers are similar to predictive dialers since both are designed with connecting agents to live calls in mind. Both use software to do this, but predictive dialers utilize machine learning and artificial intelligence (AI) to produce more calls and connect agents more readily.
Since progressive dialers depend on the person picking up, they tend to be more effective when dialing other businesses, which have an 80% or above answer, or contact rate. This is far higher than corresponding consumer contact rates, since 94% of consumers don't answer phone calls from numbers they don't recognize, according to Hiya.
PROS

CONS

Only connects agents when a live person answers, so there's better agent productivity
Not as effective when there are fewer average live answers
Very fast dialing method
Sometimes there is downtime as the dialer works through calls, which in turn reduces agent productivity
No delay when making contact
Progressive dialers adapt to the needs of the agent and can pause dialing for things like note-taking
Providers With Multiple Outbound Dialer Types
Many of the best VoIP business phone systems come with some type of outbound dialer so you can save money and hit the ground running with cold calling and sales campaigns. But you may find that you have one campaign where you need a power dialer and another campaign with higher call volume requirements, where a predictive dialer will be better. Fortunately, some providers deliver multiple outbound dialing solutions.
Here are three VoIP providers with outbound dialer solutions to consider:
NICE inContact CXone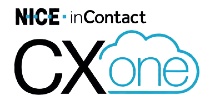 NICE is a leader in CCaaS and provides three outbound dialer options for businesses needing a varied calling profile. While all three can aid outbound calling efforts, their predictive dialer, which we covered in The 5 Best Predictive Dialer Providers of 2021, is the top choice if your business needs a system with extensive integrations. This dialer also has omnichannel contact so you can reach your customers on their preferred channel.
Types of available dialers offered by NICE inContact CXone:
Predictive
Power
Progressive
Five9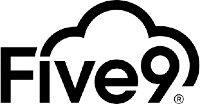 Five9 has progressive, preview, power, and predictive dialing modes, giving you the full gamut of outbound dialer solutions. They also have useful inbound tools like speech recognition and interactive voice response (IVR), improving inbound call routing whether to a live representative or for self-serve menu options. Five9 also has extensive integrations with customer relationship management (CRM) software like Salesforce, Zendesk, and NetSuite CRM.
Types of available dialers:
Predictive
Power
Preview
Progressive
Talkdesk

Like Five9, Talkdesk has all four types of outbound dialer functionality, giving your business multiple options. Talkdesk also has advanced features that use machine learning and artificial intelligence (AI) to benefit businesses. For example, Talkdesk has speech analytics so you can quickly identify caller intent. There's also automatic call quality monitoring for both inbound and outbound calls.
Types of available dialers:
Predictive
Power
Preview
Progressive
Frequently Asked Questions (FAQs)
Do outbound dialer systems prevent inbound calls?
For the most part, outbound dialers, even if they have predictive dialing systems, allow agents to receive inbound calls. Your business phone system may also be used to help control whether agents are available for inbound calls, such as turning on or off do not disturb (DND) settings.
Can an agent work on multiple campaigns using a dialer?
Yes. Dialing lists for more than one campaign can be active when programmed into the software. This way, an agent can quickly pivot and respond to outbound contacts for multiple active campaigns.
How many calls per shift can an agent expect when using an outbound dialing system?
The number of calls that a rep will take during a shift varies based on the outbound dialer's type, but generally, you can expect up to 500 calls per shift with progressive, power, and preview dialers. With a predictive dialer, this number can go as high as 800. With that said, other factors, such as average time per call, also affect how many calls an agent can expect to handle during their shift.
Bottom Line
Outbound dialers streamline outbound calling processes. They enable your agents to efficiently make as many calls as possible during a shift without sacrificing caller experience or outcomes. If you're not sure which type of outbound dialer you need, take a look at our call center phone system features guide to make sure you aren't missing anything important.