Outbound Dialers: A Guide for Small Business
This article is part of a larger series on VoIP.
An outbound dialer is software or a cloud-based solution that automates outgoing calls. It improves call center efficiency, removing the need for agents to manually dial phone numbers and reach customers. To learn which solution is right for your business, start by understanding the types of outbound dialers: predictive, power, preview, and progressive. With this, you'll understand which option suits your contact center's current workflow processes and needs.
Outbound Dialers at a Glance
Outbound dialer software is typically included in voice-over-internet-protocol (VoIP) or contact center systems. It operates through computer telephony integration (CTI), which allows the computer system to dial a predefined list of phone numbers according to a set of rules. Those rules are the dialing modes. Here's a breakdown of the types of auto-dialer systems and their use cases:
| Outbound Dialer Type | How It Works | When to Use | How Many Dials an Hour | Where It Falls Short |
| --- | --- | --- | --- | --- |
| | Syncs auto-dialing with the availability of agents using machine learning and artificial intelligence | When handling large outbound call volume and reducing agent idle time | 100 | High risk of call abandonment given the momentary pause after a recipient picks up as the system finds an available agent |
| | Automatically dials the next number on a contact list as soon as the agent is free | When placing calls to a predefined list of contacts | 50 | Less time for agents to prepare before talking to customers |
| | Automatically dials a number and serves the connected call to an agent after they get a preview of the customer information | When agents need to know contextual customer information prior to being connected to a call | Varies, depending on the agent | Agent downtime in between calls as representatives review details of customers |
| | Automatically dials the next number on a contact list, but filters out non-live call arrangements, like voicemails, answering machines, and disconnected numbers | When streamlining agent efficiency and making sure that they accommodate only the live calls | 70 | Does not work on large outbound call volume, as it cannot make as many calls as a predictive dialer |
A Closer Look at Outbound Dialer Types
The availability of different outbound dialer types offers businesses the opportunity to choose based on their call center requirements. As seen in the table above, each has its own use cases and potential weaknesses. Click on each of the outbound dialing modes to learn more about it:
As the name suggests, a predictive dialer automatically dials multiple numbers, timing it with when the agent will be available to take the next call. This setup is possible through artificial intelligence and machine learning, with the system looking at historical data and the average length of a call and serving calls to available agents at the right time.
When the call center is busy and all agents are attending to leads, the system slows down or stops the outreach temporarily until another representative is predicted to wrap up a call and accommodate the next one. The predictive outbound dialer call flow is ideal when your priority for call campaigns is to reach as many customers as possible at a given time, such as in the case of cold calling and survey rollouts.
PROS

CONS

The system calls multiple phone numbers at the same time.
The system causes answering delays and sometimes makes inaccurate predictions, resulting in customer frustration.
It facilitates greater agent productivity because there's no downtime.
Since the system operates on machine learning, it may take time for the software to learn the contact center's needs.
Since the system uses artificial intelligence for streamlined flow, the setup works even for companies with fewer agents.
It causes agent burnout sometimes since representatives don't have time to take a break between calls.
---
A power dialer dials a phone number on the contact list immediately after an agent finishes a call. If the system reaches a disconnected, busy, or unattended number, the representative chooses to disconnect or leave a voicemail before clicking the "Next Call" button.
Unlike a predictive dialer that dials multiple phone numbers, a power dialer calls numbers one by one. Additionally, call recipients don't experience long, awkward pauses when an agent doesn't come through the call fast enough.
Thus, in the power dialer vs predictive dialer argument, the power dialer is a better option for call campaigns with an extensive contact list that needs a higher level of customer service. Use it when renewing customer accounts or upselling products and services.
PROS

CONS

There's less risk for call abandonment since there are no answering delays when a call gets connected.
The system doesn't automatically skip non-live calls (agents must disconnect themselves).
It allows agents to personalize communications with prospects and customers.
Call lists may take longer to cover compared to predictive dialers.
Agents can leave a voicemail for customers who do not pick up the call.
Agents control the power dialer, sometimes negatively affecting the overall call volume.
---
A preview dialer allows agents to see previous interactions with contacts and tags themselves as available when they want to take up the call. The system sends them customer information and forwards the call a few minutes later. It uses a one-to-one call ratio, meaning one phone number dialed per available agent.
This is the best outbound dialer option for you if your call campaigns require agents to know certain customer information. For instance, in debt collection calls, your representatives must be ready to discuss the exact amount owed, payment due date, and products or services purchased.
PROS

CONS

Agents are more prepared to handle calls since they're provided with customer information.
Call lists may take longer to cover compared to predictive and power dialers.
There's an excellent opportunity to offer personalized customer service.
Agents will have downtime in between calls, which results in fewer calls being placed.
Customers are less likely to hang up since the agent is readily available and equipped to answer concerns.
Agents choose whether to take up a call or not, which can negatively affect call center productivity and efficiency.
---
A progressive dialer is similar to a power dialer in that it only dials a phone number when an agent finishes a call. The only difference is that it has an automatic answering machine detection capability, which filters busy and disconnected numbers. In other words, the system will only connect agents to the call once a live person picks up at the other end of the line.
This type of automatic dialer is most beneficial for teams engaged in business-to-business (B2B) deals, since companies are more likely to pick up calls than consumers are. Your call campaigns will be more productive in this particular scenario, as opposed to individual consumers.
PROS

CONS

The system only connects agents to calls picked up by the recipient.
It's not productive for the contact center when there are fewer average live answers.
Agents get a break in between calls, helping them prepare for the next call.
There's a bit of downtime after a call, affecting agent productivity.
The system offers an option for B2B communications.
It's not an effective auto-dialer option for reaching out to consumers.
---
Auto-dialer Benefits
Now that we covered the types of auto-dialers, let's summarize the general advantages of this communication solution. Here are some outbound dialer benefits for your business:
Automatic dialers enable agents to place calls quicker—removing the need for manual dialing, which takes significant time. There's no need for agents to look up numbers, dial the phone, and wait for the customer to pick up the call.
Some systems have specific features that make calls even more efficient. For instance, progressive dialers use automatic answering machine detection to filter out busy numbers and voicemails. Predictive dialers operate on artificial intelligence and machine learning to optimize call assignments and reduce downtime. Overall, using auto-dialers results in covering more calls quickly and efficiently, boosting lead generation efforts.
---
Aside from reaching more customers in a shorter period, auto-dialers help in lead conversion. Agents can focus better on their sales pitch when they're not overwhelmed with trivial tasks, increasing the likelihood of closing a sale. Preview dialers also give agents an overview of each customer's profile before taking the call, allowing them to revise and improve their talking points.
---
Most auto-dialers seamlessly connect with commonly used business tools, like customer relationship management, communication and collaboration, and project management. For instance, Talkdesk integrates with Salesforce, Freshdesk, Zendesk, Zoho CRM, and Microsoft Dynamics 365. Communication platforms like Slack and Microsoft Teams seamlessly connect with the contact center as well. With these integrations, it's easy to include auto-dialers in your current work processes.
---
Auto-dialer systems allow businesses to monitor calls for quality assurance. While looking at key performance indicators (KPIs), managers use recorded calls to train agents and identify areas for improvement. The recorded calls serve as a reference for deciding which auto-dialers to use for different scenarios, settling power dialer vs predictive dialer debates.
Auto-dialers also feature reporting tools, which provide insight into the status of your call campaigns and individual agent performance. Five9, for instance, offers standard, custom, and real-time reports, all geared toward helping businesses make sound decisions for improving call center operational efficiency. As part of outbound dialer best practices, you should know what call center metrics to look at and develop the habit of assessing them regularly.
---
Auto-dialer Providers
Most popular business phone systems are equipped with this technology. By choosing these providers, you'll be able to streamline outbound dialer campaigns and maximize other VoIP system features, like virtual phone numbers, call screening, and automated attendants. Here are some providers offering all four types of auto-dialers:


RingCentral Engage Voice is RingCentral's outbound contact center that features auto-dialer systems and a 99.99% uptime. Aside from supporting different auto-dialers, it features a drag-and-drop scripting builder, helping businesses easily create and update call scripts. Agents are then empowered to communicate more effectively with contacts. The pricing for RingCentral Engage Voice is available upon request from the provider.


Talkdesk uses artificial intelligence and advanced routing systems in its contact center to help agents engage with customers more efficiently. Among its standout features is the local presence dialer, a powerful feature that automatically changes your caller ID to match the area code of the number you're calling. This feature increases the likelihood of customers picking up the call.
Talkdesk's pricing ranges from $75 to $125 per user, paid monthly. Learn more about this call center system provider in our Talkdesk review.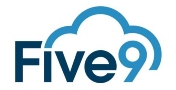 Five9 packs many useful contact center features, including a contact database, speech recognition, web callback, and toll-free numbers. It complies with Do-Not-Call (DNC) guidelines, allowing businesses to upload their DNC list to the platform, thereby keeping the outbound dialer systems from contacting those numbers.
The tool integrates with Salesforce, Oracle, ServiceNow, and Zendesk. If you're considering using this platform in your call center operations, check out our Five9 review first. The monthly subscription for Five9 ranges from $149 to $229.
To explore more options, check out our list of the best auto-dialer app providers. Compare features and pricing to find the most suitable platform for your business requirements.
Frequently Asked Questions (FAQs)
How much does an auto-dialer cost?
Auto-dialer system providers have different pricing models, with some offering monthly subscriptions and others offering a pay-as-you-go scheme. Based the best auto-dialer software providers, the starting monthly cost of auto-dialer systems ranges from $29 to $185. For pay-as-you-go schemes, some providers offer 1.2 cents per 30-second increment.
Are automatic dialers legal?
Yes, using outbound dialing systems is legal if you comply with the various regulations. One of the important laws to keep in mind is the Telephone Consumer Protection Act, which prohibits calling customers on the National DNC registry and using artificial voice recordings when acquiring leads and customers, among other restrictions.
How do you set up an auto-dialer?
The setup typically involves creating a dial group from the dialer settings and choosing the appropriate dialing mode for that group (predictive, power, preview, or progressive). Then, decide on the dialing schedule, requeueing rules, and other call campaign details.
Bottom Line
An outbound dialing system increases call center efficiency—helping agents focus on communicating well with prospects and customers. The availability of different auto-dialing types suits a range of call campaign needs, from introducing products to prospective customers to reminding clients about repayments.
As you choose among different platforms, take stock of your business needs and goals to find the best tool for your team. Visit RingCentral to see if its outbound call center system features fit your requirements.