Business owners want to maximize every dollar in the budget, and let's face it, small business insurance can get expensive. Finding the cheapest general liability insurance for small business owners isn't always feasible since low costs usually limit coverage. We've done the homework for small business owners to find the best cheap general liability insurance.
Best Cheap General Liability Insurance Providers
| General Liability Insurance Provider | Best For |
| --- | --- |
| | (Best Overall) Small business owners in any industry who want cheap general liability insurance |
| | Artisan contractors working independently at client's home or business |
| | Restaurants and food establishments that may also need liquor liability |
| | Beauticians and manicurists who want to combine general liability and property coverage |
| | Offices that offer legal, accounting, and financial services |
| | Retail locations and wholesale goods providers |
What General Liability Insurance Is
General liability insurance protects businesses from claims arising from accidents on their premises or through their standard operations. It pays for medical care for non-employees injured through incidents such as slip-and-fall accidents and repair costs if their property is damaged or destroyed. It also covers lawsuits pertaining to advertising injury, including libel.
Every business is at risk to have a general liability claim arise. Even companies with the highest safety standards can't help if someone trips over their own feet and falls. If it happens at your business location, you may be liable. Without general liability insurance, a business owner is left to pay the costs of the claim, including defense costs like lawyers' bills and court fees. General liability insurance is the foundation of all business insurance needs.
Costs of General Liability Claims
Claims and litigation are costly and time-consuming, leading to a lot of added stress for small business owners. Even a small claim can cost $2,000 to $5,000 in settlement or defense costs—whether from actual accidents or frivolous claims. Without general liability insurance or the right amount of coverage, these costs fall on the shoulders of the small business owner.
Most small business owners confess that even a small liability claim puts a financial burden on their company, but many are more concerned about burglary and theft than general liability claims. However, property claims like these average the least amount per claim. The costs of general liability claims quickly add up.
Cost of Small Business Insurance Claims
| Most Common Claim | Overall Frequency Rate | Average Claim Cost |
| --- | --- | --- |
| Burglary & Theft | 20% | $8,000 |
| Customer Slip & Fall | 10% | $20,000 |
| Customer Injury & Damage | 10% | $30,000 |
| Struck by Object | <5% | $10,000 |
| Reputation Harm | <5% | $10,000 |
Customer injuries, property damage, and defamation claims are some of the most expensive claims small business owners face, and covering these costs is the job of general liability insurance. Every business owner should have a candid conversation about what is covered and what isn't in any general liability policy, particularly if they purchase a cheap general liability insurance policy.
What Cheap General Liability Insurance Does Not Cover
General liability doesn't cover professional liability, workers' comp insurance, or employer's practices liability insurance (EPLI). Professional liability covers claims for services where omissions or negligence happen. Workers' comp covers claims for employees hurt while at work. EPLI covers claims against employers' hiring and management practices. These are separate liability policies.
Cheap general liability insurance needs to be reviewed on an industry-by-industry basis. Carriers often tailor coverage and rate risks unique to specific industries. If you aren't looking at the details of coverage, a claims denial is not only frustrating, it may leave you on the hook for damages.
"Contractors, for example, might have a gap in their policy where damage to work in progress is not covered. Say a contractor is working on a job where, due to a natural disaster, their ongoing work is destroyed. Who pays for the cost of going back and redoing all of that work? With some cheaper contractor policies, the contractor might have to absorb this expense and pay for the crew to do the work again and pay for the materials required to do the work again.

Business owners need to always operate with the mentality that their insurance costs include premiums, deductibles, and uncovered losses."

—Quinten Lovejoy, Insurance Risk Advisor, Crane Agency
Cheap General Liability Insurance Risks
Every small business owner should understand the risks associated with cheap general liability insurance. Business owners often assume that getting cheap general liability insurance means paying the lowest possible coverage. However, they could end up with a policy that has excessive exclusions that costs more in the long run because they have to figure out how to cover expensive claims.
A 2007 Harris Poll offers staggering statistics for small business owners dealing with claims:
Reported that 61% of claims led to product or service price increases
Reported that 23% of claims forced a reduction of employee benefits
Reported that 11% of claims resulted in employee layoffs for cost reasons
Finding the cheapest general liability insurance small business costs means getting the right coverage for the lowest possible price. General liability insurance costs vary not just by providers and geographic locations, but also by the small business' industry. What a company does directly impacts the risks it has and general liability insurance costs reflect that.
How We Evaluated Cheap General Liability Insurance Providers
To rank the best general liability insurance providers, we evaluated a number of factors including financial strength, customer satisfaction, and convenience of multiple business policies. Because carriers often have different appetites for different industries, we considered price in relation to specific industries.
The criteria we used to evaluate the cheapest general liability insurance carriers include:
Financial strength: We considered insurance carriers with excellent and superior ratings from insurance credit rating firms
Cost: General liability costs vary, so we looked for the most competitive pricing for specific industries on a national basis
Underwriting process: Business owners have limited time, so a quick and easy application process with the ability to get same-day insurance coverage is an important criteria
Other insurance policies: Carriers that offer other lines of commercial insurance and potentially even bundle general liability with commercial property in a business owner's policy (BOP) make managing insurance easier
Discount opportunities: In addition to offering discounts on bundled policies, insurers often reduce premiums based on professional organization affiliations, paying in full, and opting for paperless billing
Customer reviews: Positive small business owner satisfaction ratings suggest quality in both service and claims handling
After evaluating all providers based on these criteria, CoverHound comes out as the top provider to get the best pricing for any industry. CoverHound's extensive network of national and regional partners helps it shop the best rate for small business owners across the country.
CoverHound: Best Overall General Liability Insurance


CoverHound comes out on top as the best overall choice for finding the cheapest general liability insurance. With more than 180 partner carriers and years mastering an online platform that helps bind general liability insurance within minutes of completing it, CoverHound gives small business owners the best chance to shop for the cheapest general liability insurance in their state and industry.
CoverHound Financial Strength
CoverHound is an insurance broker, meaning it does not underwrite insurance policies directly. This means it doesn't receive credit ratings for financial solvency. However, CoverHound works with some of the top-rated carriers in the nation, including Chubb, Safeco, Liberty Mutual, and Progressive. Always take the time to confirm that the carrier you are placed with is financially solvent.
CoverHound Cost
As a small business owner, you don't pay CoverHound. This broker gets paid when you buy a policy directly from the insurance carrier. It's in their best interest to get you the best policy for the best pricing. With insurance carriers such as Hiscox on their partner list, you can find the cheapest general liability insurance policies starting at $22 per month.
CoverHound Unique Benefits
CoverHound is uniquely positioned not just because it is able to shop multiple carriers for a small business owner, but it also maintains in-house actuaries who help determine the proper navigation process of online quotes. This means small business owners are getting an accurate quote that won't change down the road. CoverHound invests in the process to give businesses the absolute best experience possible.
CoverHound Other Commercial Insurance
CoverHound's network of partner providers makes getting any type of small business insurance easy. Small business owners can shop for general liability, workers' comp, professional liability, and business property insurance in one convenient application. Additionally, small business owners can easily shop for specialty lines such as cyber liability or product liability insurance.
What CoverHound Is Missing
CoverHound is a broker, and as great as it is with owning the client relationship, it will not be the servicer of claims. This goes directly to the insurance carrier a small business is placed with. Policyholders should talk to CoverHound about the claims process long before a claim happens to make sure everyone is on the same page.
CoverHound Customer Reviews
CoverHound maintains a customer-focused business model, meaning every agent is given a customer satisfaction rating. If something is wrong and an agent is not meeting the highest-standards, CoverHound reaches out to see how it can make it better. The result is a higher customer service ratings that describe the experience as "hassle-free" and "user-friendly," while also noting the company's "responsive service."
CoverHound General Liability Insurance Application Process
CoverHound is known for a simple online application that often results in the ability to immediately bind coverage online. Unlike other carriers that use a generic application process, the CoverHound online portal systematically reviews a business' needs quickly. Should your application not be bindable online, a CoverHound representative is assigned to assist in getting additional coverage to place the policy quickly.
Hiscox: Best General Liability for Artisan Contractors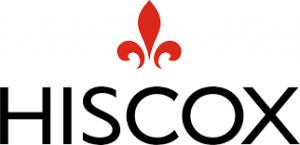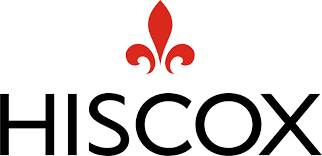 Hiscox is an insurance carrier specializing in business insurance for independent contractors and micro-businesses. Hiscox uses its online platform to quote and bind the majority of policies with prices starting as low as $22 monthly, making it one of the truly affordable carriers. Hiscox's pricing is most favorable for home-based businesses and independent contractors who don't need excessive building property coverage.
Hiscox Financial Strength
Hiscox has emerged in recent years as an insurance carrier capable of competing with large international carriers in terms of financial strength. Because Hiscox works hard to price its market properly and manage risk appropriately, it is creating a solid reputation with insurance rating companies for financial strength.
Hiscox Credit Ratings
NR* = No rating available
Hiscox Cost
Hiscox is one of the few insurance carriers that actually advertises its baseline costs, stating general liability starts at $22 per month. Of course, depending on the industry, company size, and revenues, Hiscox's general liability policies will go up. However, the company consistently beats pricing among insurance competitors for insurance within their appetite of risk.
Hiscox Unique Benefits
Hiscox built an online platform with the small business owner in mind—the small business owner who wants to save time and money. Hiscox's pricing makes it affordable for many independent contractors to get insurance that might otherwise be beyond their budgets. This allows the independent artisan contractor to legitimize his business for bigger contracts with general contractors, growing revenues faster. Hiscox is there to grow with companies.
Hiscox Other Commercial Insurance
Hiscox offers small business insurance policies including general liability, professional liability, and business property insurance. It also has a privately funded commercial flood policy that is reasonable and covers more than standard FEMA-backed policies. Hiscox works with other providers to offer workers' compensation insurance.
What Hiscox Is Missing
Because Hiscox is very specific in the type of risk it underwrites and the industries it underwrites for, it doesn't offer all policies for all industries. While Hiscox has great pricing for artisan contractors, it doesn't offer professional liability insurance for this industry, limiting what a small business owner can obtain in one place.
Hiscox Customer Reviews
Hiscox customers give it high marks in online reviews from its customers who state that the experience of buying insurance was easy and the service provided after purchase was positive. The claims process is usually where insurance companies receive the most negative reviews, but Hiscox retains customer satisfaction in this area as well.
Hiscox General Liability Application Process
Most small business owners are able to save time by using the Hiscox online platform. Larger companies and businesses with multiple claims or a specific type of service may need additional underwriting after the online application is completed. This is done via a phone call or email with a Hiscox underwriting representative. Hiscox's application can be completed within five minutes online, making it quick to get general liability insurance.
Liberty Mutual: Best General Liability Insurance for Restaurants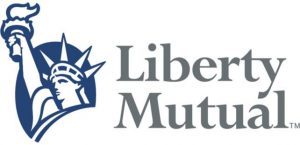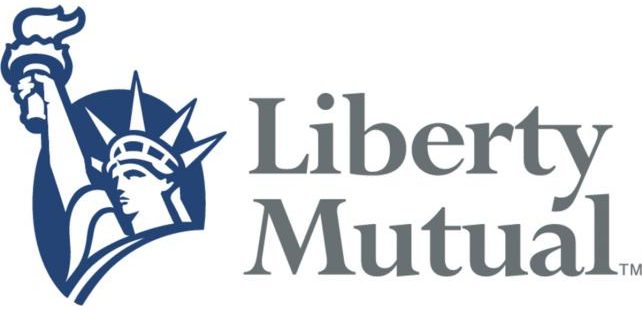 Liberty Mutual is a national insurance carrier with both personal and commercial lines of insurance. It maintains local offices with agents and claims adjusters who can get boots on the ground quickly to assist with underwriting, services, and claims. Liberty Mutual has a wider appetite than most small business insurance carriers for restaurants and offers liquor liability coverage as an additional option for restaurants serving alcohol.
Liberty Mutual Financial Strength
Liberty Mutual maintains excellent and superior ratings from insurance credit companies. Between its auto, home, and small business insurance policies, Liberty Mutual handles thousands of claims daily but remains financially sound through smart underwriting practices and risk mitigation strategies.
Liberty Mutual Credit Ratings
*Not Rated
Liberty Mutual Costs
Liberty Mutual has Business Owner's Policies as well as standalone general liability policies in many industries. While pricing for basic policies starts as low as $400 annually, restaurants tend to have more risk with slip-and-fall incidents and should expect to pay at least $200 a month for general liability insurance.
Liberty Mutual Unique Benefits
Liberty Mutual works with a variety of restaurants and has many opportunities for franchise discounts on general liability insurance. Small business owners get the benefit of a local agent who assists with servicing policies.
Liberty Mutual Other Commercial Insurance
Liberty Mutual has a full spectrum of business insurance and works with companies of all sizes, including public corporations and solopreneurs. Liberty Mutual customers can get general liability, professional liability, workers' compensation, and a series of specialty insurance products, including cyber coverage. Of course, many business owners find Liberty Mutual commercial insurance because of their personal auto or home insurance.
What Liberty Mutual Is Missing
Liberty Mutual has a wide array of insurance products but is missing an easy-to-use online portal that helps small business owners navigate the process. If a small business owner is shopping for ballpark figures to compare, he won't be able to do this on the Liberty Mutual site. He'll have to locate and contact a local agent to do so.
Liberty Mutual Customer Reviews
Most reviews for Liberty Mutual online revolve around the home and auto insurance space and don't directly pertain to small business insurance. Online complaints range from claim issues to confusion about independent offices not being able to service a client. Since agencies are independently run, one agent can't assist another agent's clients.
Liberty Mutual General Liability Application Process
Liberty Mutual's application process begins with finding a local agent who will take the application either in person or via a phone interview. Most agents will do a site inspection to look for any unforeseen risks as well as applicable discounts for things such as sprinklers and security systems. Agents can conditionally bind, providing immediate coverage for most businesses with an underwriter reviewing details for final approval and pricing.
class="button"]Visit Liberty Mutual
State Farm: Best General Liability Insurance for Hair Salons

State Farm is a national insurance carrier with more than 18,000 agent offices across the country. While its brand is most well-known for auto insurance, State Farm has very robust and competitive small business insurance policies. State Farm tends to be very conservative in how it insures risks and limits the industries it writes policies for but is very competitive for hair salons, spas, nail salons, and massage therapists.
State Farm Financial Strength
State Farm is known as a financially conservative mutual company not owned by Wall Street but by its policyholders. The company receives the highest credit rating from A.M Best and is consistently ranked as a highly solvent company meaning State Farm is prepare for the smallest claim for one family to the biggest catastrophic claims for communities.
State Farm Credit Ratings
| A.M. Best | Moody's | Standard & Poors | Fitch |
| --- | --- | --- | --- |
| A++ | Aa1 | AA | NR |
*Not Rated
State Farm Costs
State Farm doesn't offer general liability as a standalone policy to small business owners but makes purchasing a business owner's policy cost-effective and easy. BOPs start at $500 annually and include general liability, business property, and business interruption coverage, making State Farm reasonably priced in many cases.
State Farm Unique Benefits
State Farm's entire business model relies on independent agencies in small communities to build relationships with local residents and small business owners. Because the majority of State Farm's business insurance clients' also have home and auto insurance with the carrier, small business owners can feel confident that an expert is looking at all risk exposures to properly structure all policies.
State Farm Other Commercial Insurance
State Farm offers an extensive line of business insurance and surety bonds along with all of its personal lines of insurance. Small business owners may see discounts for bundling insurance BOPs with commercial umbrella insurance.
What State Farm Is Missing
State Farm is exclusively sold through captive agents across the country and cannot be obtained directly from websites or calling the main customer service line. Captive agents only represent one carrier, in this case, State Farm. Independent agents and brokers often have multiple appointments and can look for other options if premiums come back high.
It is important to highlight that State Farm has an underwriting restriction forbidding new policies being written if a business has had a claim in the past three years for any amount of money.
State Farm Customer Reviews
State Farm handles more than 30,000 auto insurance claims daily, thus many online reviews pertain to claims issues. Overall, State Farm maintains good reviews compared to other insurance carriers with consumers liking the ability to walk into an agent's office to get personalized service.
State Farm General Liability Insurance Application Process
State Farm's application process starts with finding a local agent who will complete the application during a phone or in-person interview. The agents collect pertinent data and may also do what is called field underwriting to survey the business for risks and discounts. A business underwriting specialist (BUS) is then assigned to the application to properly assess the risk and potentially request further information. Agents have the ability to conditionally bind most policies pending the BUS' approval.
The Hartford: Best General Liability Insurance for Offices


The Hartford is a national leader for small business insurance. The Hartford looks at any industry and defines the specific risks associated with that industry and then innovates its policies to include additional or new risks without added costs. Its wide appetite of industries includes most small businesses working in office environments such as attorneys, accountants, and financial advisers.
The Hartford Financial Strength
The Hartford ranks among the best for financial strength among commercial insurance carriers. The Hartford's success is a result of a century of experience underwriting risk and understanding how to properly price things within its top industry categories. It is able to reward industries with low claims risk by keeping rates down.
The Hartford Credit Ratings
| A.M. Best | Moody's | Standard & Poors | Fitch |
| --- | --- | --- | --- |
| A+ | A1 | A+ | A |
The Hartford Cost
The Hartford is competitively priced across the board for general liability insurance and Business Owner's Policies in industries it has a large appetite for, such as office building businesses and Main Street establishments. While pricing is not listed on the website, policies for a small business start around $400 annually.
The Hartford Unique Benefits
The Hartford is unique with its proprietary Stretch endorsements that expand coverage on standard policies without extra charges adding more value to the coverage. It adds six specific coverages to the standard policy that include computers and media coverage, debris removal, leased personal property, temperature changes coverage, accounts receivable, and valuable papers coverage.
The Hartford Other Commercial Insurance
The Hartford offers all the main lines of commercial insurance, including general liability, business owner's policies, business property, and business interruption insurance. It also has specialty insurance such as cyber liability and employer practices liability insurance (EPLI) Small business owners have the ability to protect their business and personal assets with one insurance carrier.
What The Hartford Is Missing
While The Hartford does a great job of giving small business owners an explanation of what it covers in specific industries, it doesn't provide pricing information. Going through the online quoting system will yield a quote in many cases, but certain nuances about your business may trigger a need for an underwriter to review it. This can extend the process for obtaining general liability insurance.
The Hartford Customer Reviews
Like many carriers that offer personal auto insurance, most online reviews revolved around claims for these policies. The Hartford does have a strong reputation with senior citizens who are AARP members and receive a discount for membership. J.D. Power and Associates ranked The Hartford No. 2 in overall customer satisfaction in a 2019 report.
The Hartford General Liability Application Process
The Hartford's application process begins with either completing a five-minute online application or speaking directly with a representative. Most policies can be conditionally bound immediately unless underwriting triggers get checked in the application. If this happens, follow up information is sought to fully bind the policy.
Farmers: Best General Liability Insurance for Retail Locations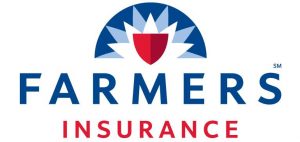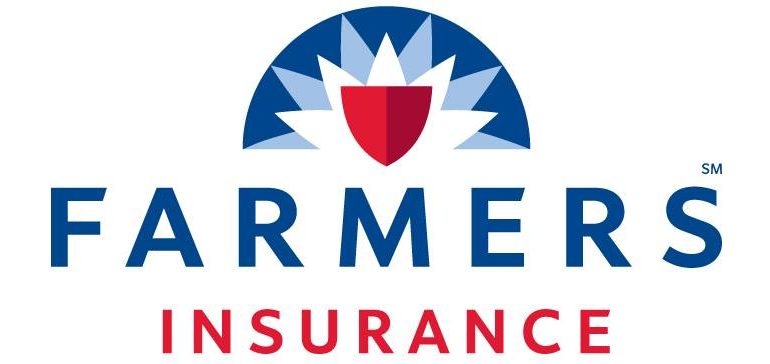 Farmers is an insurance carrier with independently owned agencies located throughout the country as captive agents with the ability to get limited external appointments. This carrier maintains high ratings from credit companies and has a wide appetite for both small business and personal insurance but does better than its competitors with retail locations.
Farmers Financial Strength
Farmers has been providing insurance since 1928 from its founding office in Los Angeles, California. It maintains strong financial standings among the credit rating companies and is a subsidiary of international insurance behemoth Zurich Insurance Group. Farmers works with small business owners to analyze risk and develop loss prevention strategies that can reduce claims and costs.
Farmers Credit Ratings
| A.M. Best | Moody's | Standard & Poors | Fitch |
| --- | --- | --- | --- |
| A | Baa2 | A+ | NR |
*Not Rated
Farmers Cost
Farmers does not post cost details on its website, so you will need to speak with an agent to get a small business quote. With that said, many retail operations in higher-risk categories can expect to pay at least $110 per month for a general liability insurance policy. Premiums increase based on retail location size, revenues, and surrounding community crime data.
Farmers Unique Benefits
Farmers uses a network of independent agents who have a contractual relationship to sell Farmers policies but if where these are not pertinent or writable by Farmers does not have the appropriate coverage, agents have the ability to offer other carriers. Farmers progressed from a captive agent status to better serve its consumer base.
Farmers Other Commercial Insurance
Farmers offers all lines of insurance for small business owners and consumers. Small business insurance lines include general liability, workers' compensation, professional liability, product liability, and other specialty policies such as cyber and crime insurance. Farmers customers can also get home and auto insurance bundled with their local agent to keep everything in one location.
What Farmers Is Missing
Farmers does not have a convenient online portal to get a commercial insurance quote from. Small business owners need to contact a local agent to start the application process. Farmers doesn't have standardized training for independent agents' offices, which means service and knowledge do vary from office to office.
Farmers Customer Reviews
Many of Farmers' online reviews revolve around personal lines of insurance with most complaints stemming from what consumers feel are hidden fees. Some complaints are to be expected with as many policies and claims that Farmers deals with daily. Farmers does rate well for policy claims processing and the use of its claim smartphone app.
Farmers General Liability Insurance Application Process
Farmers insurance application starts with contacting a local agent who will discuss all insurance options with a small business owner, take an initial application, and potentially go to the business to review the business operations before submitting the application to underwriting. Underwriting gives the final binding approval, but Farmers agents have the ability to conditionally bind policies in dozens of industries for immediate coverage.
Bottom Line
Because no business is impervious to the risks of a general liability claim, getting coverage should be a standard business practice. Small business owners looking for the cheapest general liability insurance should not just consider the price of the policy, but consider the deductible and any potential claims costs to properly evaluate the purchase.
Don't waste time shopping general liability insurance policies and trying to compare which is the best for the cheapest premium. Get a professional working for you to shop for policies designed to protect your unique business risks with the best policies. CoverHound has been helping small business owners find the cheapest general liability insurance for nearly two decades with more than 180 partner carries. Take five minutes to get a quick quote that can lead to coverage within 10 minutes.