7 Cheapest General Liability Insurance Companies for Small Business
Business owners want to protect their assets, but insurance can be expensive. Unfortunately, cheaper insurance often means more limited coverage. When choosing a policy consider premiums, multipolicy discounts, and make sure the provider is available in your state. We evaluated 15 companies to figure out which ones offer the best general liability insurance at a low cost for small businesses without sacrificing coverage.
The best companies for cheap general liability insurance are:
CyberPolicy: Best Overall for Cheap General Liability Insurance

One of the best ways to get cheap general liability insurance is to compare offers from several carriers. CyberPolicy gives small business owners a chance to do this through its online platform and partnerships with top-rated insurance companies. Additionally, CyberPolicy doesn't charge broker fees and can offer discounts for bundling policies.
| CyberPolicy Strengths | CyberPolicy Weaknesses |
| --- | --- |
| No broker fees | No mobile app |
| Discounts available for bundling policies | No established system with agents to quickly resolve policyowners' issues |
| Instant, accurate online quotes | May not always get quotes from their partner insurance provider, in which case they provide estimated quotes |
| 20 carriers available | |
| Licensed advisors available for assistance | |
Costs and Discounts
General liability policies through CyberPolicy start at $20 per month or $240 per year. Because CyberPolicy is a broker, your premium goes to the insurer that developed the policy, who then pays the broker a commission. CyberPolicy is unique in that it doesn't charge you an additional broker's fee. However, your contract is with the insurer, and it may charge you for policy servicing, certificates of insurance, and endorsements.
CyberPolicy can also offer discounts when business owners purchase multiple policies—even when those policies are purchased from more than one insurer. Business owners who move their coverage to a new insurer through CyberPolicy may be eligible for a discount too.
Hiscox: Best for Consultants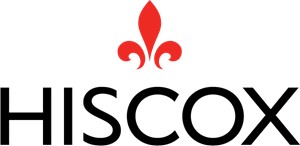 Hiscox is an insurance carrier that specializes in small business insurance and can cover a wide range of consultants, including business, education, research, and strategy consultants. Its general liability policy starts at $350 per year, and the company offers premium discounts of up to 5% for home-based businesses and policy bundles.
| HiscoxStrengths | Hiscox Weaknesses |
| --- | --- |
| Multipolicy discount available | Assistance only available through phone |
| Home-based business discount available | Not available in Alaska |
| Instant online quotes | Some insurance products outsourced to a brokerage |
| A (Excellent) rating from A.M. Best | |
Cost and Discounts
Hiscox is one of the few insurance carriers that advertise their baseline costs, stating general liability starts at $350 per year. If you opt for a combination of general liability insurance and property coverage—called a business owners' policy (BOP)—the minimum premium is $500 per year or $41.67 per month. Hiscox also offers up to 5% off for home-based businesses and business owners who buy more than one policy and monthly payment plans for no extra charge.
Thimble: Best for Independent Contractors

Thimble is a unique online insurance provider that lets small business owners purchase flexible general liability insurance that they can modify, pause, and cancel at any time for no extra charge. This makes Thimble a great fit for independent contractors and freelancers who may not want to pay for year-round coverage.
| Thimble Strengths | Thimble Weaknesses |
| --- | --- |
| General liability available by the project, week, month, or year | Not available in New York or Washington |
| Policies can be paused for up to 30 days | No mention of discounts |
| Policies provided by A.M. Best A-rated carriers | |
Costs and Discounts
Thimble's general liability insurance starts at $17 per month, which works out to $204 annually. That's the lowest general liability premium we've found from a quality insurance provider, but what might be even more valuable is the ability to pause coverage during slow times and restart it as work picks up. Thimble even allows you to buy a general liability policy for the duration of a specific job. Unfortunately, its website makes no mention of any discounts, but considering the low cost, that's a minor drawback.
State Farm: Best for Spas & Salons

State Farm is a national insurance carrier with more than 18,000 agent offices across the country. While its brand is best known for auto insurance, State Farm has robust and competitive general liability insurance in its BOP, particularly for hair salons, spas, nail salons, and massage therapists. BOPs start at $500 per year.
| State Farm Strengths | State Farm Weaknesses |
| --- | --- |
| Multipolicy discount available | General liability only available as part of a BOP |
| Local agents provide personalized service | No online quotes or assistance |
| A++ (Superior) rating from A.M. Best | Limited ability to offer policies to businesses with past claims |
Costs and Discounts
State Farm doesn't offer general liability as a standalone policy to small business owners but makes purchasing a BOP cost-effective and easy. BOPs start at $500 annually and include general liability, business property, business interruption, and professional liability coverage. For spa and salon owners, State Farm also includes coverage for equipment and signs and automatically increases your coverage during peak seasons.
While State Farm is probably better known for its personal insurance coverages like home and auto, it ranked second for its small business insurance in the most recent survey from J.D. Power.
Chubb: Best for Retail Stores

While not as well-known as some of the other insurers on our list, Chubb is a top-notch carrier with strong financial backing that offers broad coverage. Retailers can find quality standalone general liability for as low as $300 from Chubb, but they can also opt for a money-saving BOP. Its BOP may be the better deal because it includes coverage for outside property, employee theft, and forged checks.
| Chubb Strengths | Chubb Weaknesses |
| --- | --- |
| Standalone general liability and BOPs available | Low limit on damage to premises rented to you |
| Coverage offered to more than 150 different types of retailers | No online assistance |
| Online quotes available | Limited ability to offer policies to businesses with less than $500,000 in revenue |
| OA++ (Superior) rating from A.M. Best | |
Costs and Discounts
Chubb doesn't post specific cost details or any information about discounts on its website, but you can get an online quote from its small business website. The lowest we found was for slightly less than $300 per year, and the highest was $937. The low end was the least expensive general liability insurance we found for any retail shop, and it includes $100,000 in coverage for damages to premises rented to you.
The Hartford: Best for Professional Offices

The Hartford has become a national leader for small business insurance by developing products that address the risks in its target industries with broader coverage than most insurers provide. In particular, it offers high liability limits for damage to property rented to the policyholder, which makes it the best choice for most professionals working in office environments like attorneys, accountants, and financial advisers.
| The Hartford Strengths | The Hartford Weaknesses |
| --- | --- |
| Three levels of protection available, starting at $335 per year | General liability only available as part of a BOP |
| Three levels of protection available, starting at $335 per year | Minimum premium not listed |
| A+ (Excellent) rating from A.M. Best | |
Costs and Discounts
The Hartford's general liability insurance plans are priced competitively across the board for its target industries. While The Hartford doesn't share its minimum premium, we got general liability quotes for professionals in finance, accounting, law, and insurance starting at $320 per year. This is for basic coverage. For an additional charge, you can add coverage for hired and nonowned autos, data breaches, employment practices liability, and waiver of subrogation.
The Hartford doesn't list any specific discounts on its website, but it does offer a broad BOP that includes 40 distinct coverages that cost more from other carriers.
Travelers: Best for Restaurants

Travelers is a particularly good choice for restaurant owners who operate on razor-thin margins. Most restaurant owners who work with Travelers get the company's BOP designed for the industry with general liability limits of up to $2 million per occurrence and $4 million for all claims during the policy term. Travelers includes coverage for spoilage and employee dishonesty in its restaurant BOP.
| Travelers Strengths | Travelers Weaknesses |
| --- | --- |
| High general liability limits | No online quotes |
| Automatically include $5,000 limit for spoilage and $25,000 for employee dishonesty | Minimum premium not listed |
| A++ (Superior) rating from A.M. Best | Food contamination coverage is extra |
| | Limited capability to cover new ventures |
Costs and Discounts
Like most carriers, Travelers doesn't list average or minimum premiums on its site. However, it does offer a BOP that usually combines general liability with property insurance for a lower price than buying standalone policies. Travelers' BOP for restaurants, called Master Pac, also includes key coverages that other insurers charge for automatically, including coverage for spoilage, rented premises, and employee theft.
Travelers offers all the basic policies small businesses need, and policyholders get access to risk management resources that can help them keep costs down.
Is Getting Cheap General Liability Insurance a Good Idea?
Inexpensive general liability insurance can seem like a good idea, especially if you're a small business owner who has to watch every dime. However, it has its risks. Policies can end up being expensive in the long run if you have to cover costly claims out of your own pocket.
General Liability Insurance Costs vs Average Claim Costs
General liability insurance is a fundamental business policy because it covers events that can happen to any business owner, like injuries or property damage that you cause people who aren't your employees. Costs vary depending on your risk, but most small businesses pay between $400 and $1,300 per year for coverage. That may sound like a lot, especially if you're on the higher end of the spectrum, but premiums paid now help your business survive if something terrible happens later.
Those terrible things happen more often than most business owners realize. The Hartford conducted a five-year study to determine the most common and costly claims small businesses face, the results of which are in the chart below.
Cost of Small Business General Liability Claims
| Most Common Claims | Percent of Business Owners With Claim | Average Claim Cost |
| --- | --- | --- |
| Customer Slip & Fall | 10% | $20,000 |
| Customer Injury & Damage | 10% | $30,000 |
| Reputation Harm | <5% | $50,000 |
| Product Liability | <5% | $35,000 |
According to The Hartford's data, the average cost of a general liability claim increases to $75,000 when a lawsuit is involved—and that doesn't take into account the cost of time spent away from your business. Even a small claim can cost from $2,000 to $5,000 in settlement or defense bills, whether the claim is legitimate or frivolous. Without general liability insurance, these costs fall on your shoulders.
This doesn't mean you shouldn't look for low-cost coverage. You want to make sure your policy does what it's supposed to do, such as cover the risks you're most likely to face. The best way to do this is to compare offers from top-rated general liability carriers. That way, you can trust that your claims will be paid quickly without disrupting your operations.
How To Get the Cheapest General Liability Insurance for Your Small Business
While you don't want cheap general liability insurance that leaves your business exposed, you do want the cheapest policy you can find that still provides all the coverage you need. You can do that by:
Shopping around: Every insurance carrier has an "appetite," or a type of risk it's most willing to insure. Typically, a carrier can provide more affordable general liability to businesses that fall within its appetite, so try to get at least three or four quotes before you buy.
Evaluating coverage: General liability comes with two limits: an aggregate, or the total your insurer pays for all claims during the policy term, and per occurrence, or the amount it pays for any single claim. Higher coverage limits cost more, so you want to choose an amount that protects against risk without overinsuring. The most popular limits for small businesses are $1 million per occurrence and $2 million aggregate.
Accurately estimating revenue: Insurance applications almost always ask about your revenue, in part because more revenue can indicate more risk. This means you want to provide information that's as accurate as possible to minimize the chance of being overcharged.
Bundling policies: Many carriers offer discounts when you buy multiple policies because it increases the chance of you staying with them when it's time to renew. Most also have a BOP that's designed specifically to make general liability and property insurance more affordable for small businesses.
Paying in full: Some carriers offer a discount when business owners pay in full at policy inception. Others may charge an extra fee for spreading out premium payments.
Managing risks: Your claims history is one of the factors insurers consider when setting your premium. Taking steps to reduce your chances of filing claims can have a positive impact on your premium.
How We Evaluated Low-cost General Liability Insurance Providers
Few insurance companies provide specific premium information, partly because general liability costs vary based on your operations and other characteristics unique to your business. To rank the cheapest general liability insurance for small businesses, we first looked for carriers that list their minimum premiums for general liability. Next, we got quotes for target industries and looked for discount opportunities from top carriers. Because comparison shopping is essential for getting affordable coverage, we also evaluated online brokers for both the carriers they work with and whether they charge additional fees.
Bottom Line
Because no business is immune to general liability claims, getting coverage should be a standard business practice. However, cash-strapped small business owners who are looking for inexpensive general liability insurance should remember that price shouldn't be the only consideration. Smart business owners evaluate coverage limits, additional fees, and the carrier's reputation as well.
Don't waste time shopping general liability insurance policies to multiple carriers to find the least expensive coverage. Get a professional working for you by applying through CyberPolicy. It has been helping small business owners find the cheapest general liability insurance for nearly two decades. Get a quote in five minutes and get covered in 10 minutes.