Business owners want to protect their assets, but insurance can be expensive. Unfortunately, cheaper insurance often means more limited coverage. We evaluated 15 companies to figure out which ones offer the best general liability insurance at a low cost for small businesses without sacrificing coverage.
Best Cheap General Liability Insurance Providers
Provider

Best For

(Best overall) Small business owners in any industry who want cheap general liability insurance

Artisan contractors working independently at client's home or business

Restaurants that also want coverage for employee crime, data breach, and liquor liability

Beauticians and manicurists who want to combine general liability and property coverage

Offices that offer legal, accounting, and financial services

Retail locations and wholesale goods providers

Last Updated: 04/01/2020
General Liability Insurance Costs vs Average Claim Costs
General liability insurance is a fundamental business policy because it covers events that may happen to any business owner like injuries and property damage you cause people who aren't your employees. Costs vary depending on your risk, but most small businesses pay between $400 and $1,300 per year for coverage. That may sound like a lot, especially if you're on the higher end of the spectrum, but premiums paid now help your business survive if something terrible happens later.
Those terrible things happen more often than most business owners realize. The Hartford conducted a five-year study to determine the most common and costly claims small businesses face, the results of which are in the chart below.
Cost of Small Business General Liability Claims
Most Common Claims

Percent of Business Owners with Claim

Average Claim Cost

Customer Slip & Fall

10%

$20,000

Customer Injury & Damage

10%

$30,000

Reputation Harm

<5%

$50,000

Product Liability

<5%

$35,000

Last Updated: 04/01/2020
According to The Hartford's data, the average cost of a general liability claim that turns into a lawsuit is $75,000—and that doesn't take into account the cost of time spent away from your business. Even a small claim can cost from $2,000 to $5,000 in settlement or defense costs—whether the claim is legitimate or frivolous. Without general liability insurance, these costs fall on your shoulders.
Is Getting Inexpensive General Liability Insurance a Good Idea?
Inexpensive general liability insurance seems like a good idea, especially if you're a small business owner who has to watch every dime, but it has its risks. Policies can end up being expensive in the long run if you have to cover costly claims out of your own pocket.
That doesn't mean you shouldn't look for a low cost policy. You just want to make sure the policy does what it's supposed to do, such as cover the risks you're most likely to face. The best way to do this is to compare offers from top-rated general liability carriers. That way, you can trust your claims will be paid quickly without disrupting your operations.
CyberPolicy: Best Overall General Liability Insurance


CyberPolicy is the best overall choice for the cheapest general liability insurance. By partnering with top-rated carriers and developing an online platform that allows business owners to buy general liability insurance within minutes of applying, CyberPolicy gives small business owners the best chance to find inexpensive general liability insurance that still provides quality coverage.
CyberPolicy Financial Strength
CyberPolicy is an insurance broker, meaning it does not develop insurance products but instead sells ones created by carriers. As a result, it doesn't receive credit ratings for financial solvency, but CyberPolicy does work with some of the highest-rated carriers in the nation, including Chubb, Liberty Mutual, and The Hanover.
CyberPolicy Costs
When you work with a broker like CyberPolicy, you don't pay it directly. Your premium goes to the carrier that developed the policy, who then pays the broker a commission. CyberPolicy is unique in that it does not charge you an additional broker's fee.
CyberPolicy agents are compensated for their service, not their sales. The benefit here is that it's in the agent's best interest to find you good coverage at an affordable price rather than sell you the policy that nets them the highest commission.
CyberPolicy Unique Benefits
As a broker, CyberPolicy is unique because it has in-house actuaries who help determine the premium based on the information in your application. This means small business owners get accurate quotes that won't change very much down the road.
CyberPolicy Other Commercial Insurance
CyberPolicy's network of partner providers makes getting any type of small business insurance easy. In addition to general liability, small business owners can shop for workers' comp, professional liability, and business property insurance with one convenient application. CyberPolicy also offers specialty lines such as cyber liability or product liability insurance.
What CyberPolicy Is Missing
CyberPolicy is a broker, and as great as it is with owning the client relationship, it does not service claims―insurance carriers do. Policyholders should talk to CyberPolicy about the claims process so that they know who to contact long before a claim happens.
CyberPolicy Customer Reviews
CyberPolicy's business model focuses on the customer. Every agent receives a customer satisfaction rating, and if something is wrong, CyberPolicy contacts the customer to see how it can resolve the issue. The result is that CyberPolicy's online reviews tend to be very good and describe the experience as "hassle-free" and "user-friendly" while also noting the company's "responsive service."
Hiscox: Best General Liability for Artisan Contractors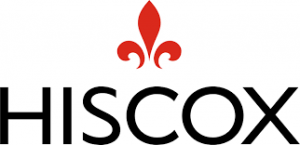 Hiscox is an insurance carrier that specializes in business insurance for independent contractors and micro-businesses. Artisan contractors and tradespeople can use its online platform to get quotes and buy general liability policies for less than $30 per month. Those that operate out of their homes can get a 5% discount.
Hiscox Financial Strength
In recent years, Hiscox has emerged as an insurance carrier capable of competing with large international carriers in terms of financial strength. Because Hiscox works hard to price its policies appropriately, it is creating a solid reputation with insurance rating companies for financial strength.
Hiscox Credit Ratings
A

NR*

NR

A+

Last Update: 04/01/2020
NR* = No rating available
Hiscox Cost
Hiscox is one of the few insurance carriers that advertise its baseline costs, stating general liability starts at $350 per year. This can go up depending on your industry, company size, and revenues, but Hiscox also offers 5% off for home-based businesses and business owners who buy more than one policy.
Hiscox Unique Benefits
Contractors can get a general liability quote within minutes and can often buy the policy immediately. Hiscox also offers monthly payment plans for no extra charge.
Hiscox Other Commercial Insurance
Hiscox offers small business insurance policies beyond general liability, including professional liability and business property insurance. It also has a reasonably priced commercial flood policy that includes business interruption coverage and has higher limits than standard Federal Emergency Management Agency (FEMA)-backed policies.
What Hiscox Is Missing
Because Hiscox is very specific in the type of risk it underwrites and the industries it underwrites for, it doesn't offer all policies for all industries. While Hiscox has great pricing for artisan contractors, it doesn't offer professional liability insurance for them, limiting what a small business owner can obtain in one place.
Hiscox Customer Reviews
Hiscox customers reviews indicate the company has made the experience of buying insurance easy and provides good service after products are purchased. This is true even for the claims process, which is where insurance companies typically receive the most negative reviews. Hiscox keeps customers satisfied in this area as well.
Travelers: Best General Liability Insurance for Restaurants


Travelers sells its products through local independent agents, which means policyholders work with professionals who understand their risks and how to cover them. This makes Travelers a particularly good choice for restaurant owners. Because they typically operate on razor-thin margins, restaurant owners need to get good value for their money, and Travelers' restaurant business owner's policy (BOP) automatically includes coverage for data breaches and employee dishonesty.
Travelers Financial Strength
Travelers maintains excellent ratings from all four rating agencies. Between its auto, home, and small business insurance policies, Travelers handles thousands of claims daily but remains financially sound through smart underwriting practices and risk mitigation strategies.
Travelers Credit Ratings
| A.M. Best | Moody's | Standard & Poors | Fitch |
| --- | --- | --- | --- |
| A+ | A2 | A | A |
NR* = No rating available
Travelers Costs
Like most carriers, Travelers doesn't list average or minimum premiums on its site. However, it does offer a BOP that usually combines general liability with property insurance for a lower price than buying standalone policies. Travelers' BOP for restaurants, called Master Pac, also includes key coverages that other insurers charge for automatically, including coverage for spoilage, data breaches, and employee theft.
Travelers Unique Benefits
Travelers makes it easy for policyholders to manage their insurance policies through its online portal, My Travelers For Business. Once registered, small business owners can go to the portal to download policy documents, get certificates of insurance, and report claims. They can also take advantage of Travelers' risk management tools through the portal.
Travelers Other Commercial Insurance
In addition to its Master Pac, which includes both general liability and property coverage, Travelers offers restaurant owners commercial auto, workers' compensation, and umbrella insurance. Some businesses may also be able to purchase professional liability, employment practices liability, and management liability insurance.
What Travelers Is Missing
Travelers can provide coverage for a wide variety of restaurants and foodservice businesses, including fine dining, fast-casual, and family-style services. However, it does not cover businesses that are less than three years old or ones in which liquor sales make up more than 50% of the revenue.
Travelers Customer Reviews
Most online reviews for Travelers revolve around its home and auto insurance and don't directly pertain to small business insurance. Online complaints range from claim issues to an agent's inability to service a client. However, many of these comments are about independent agents who aren't Travelers employees, not about the carriers' products. That said, J.D. Power ranks Travelers 12th for customer satisfaction in its 2019 small commercial insurance study.
State Farm: Best General Liability Insurance for Hair Salons

State Farm is a national insurance carrier with more than 18,000 agent offices across the country. While its brand is best known for auto insurance, State Farm has robust and competitive small business insurance policies, particularly for hair salons, spas, nail salons, and massage therapists.
State Farm Financial Strength
State Farm is a financially conservative mutual company, which means it's owned by its policyholders, not Wall Street. The company receives the highest credit rating from A.M. Best. It is consistently ranked as a highly solvent company that is prepared for anything from the smallest claims for families to the biggest claims for whole communities.
State Farm Credit Ratings
A.M. Best

Moody's

Standard & Poors

Fitch

A++

Aa1

AA

NR

Last Updated: 04/01/2020
NR* = No rating available
State Farm Costs
State Farm doesn't offer general liability as a standalone policy to small business owners but makes purchasing a BOP cost-effective and easy. BOPs start at $500 annually and include general liability, business property, and business interruption coverage, making State Farm reasonably priced in many cases.
State Farm Unique Benefits
State Farm's entire business model relies on independent agencies in small communities to build relationships with residents and small business owners. Because the majority of State Farm's business insurance clients' also have home and auto insurance with the carrier, small business owners can feel confident that an expert is looking at all risk exposures to structure their policies properly.
State Farm Other Commercial Insurance
State Farm offers an extensive line of business insurance and surety bonds along with all of its personal lines of insurance. Small business owners may see discounts for bundling BOPs with commercial umbrella insurance.
What State Farm Is Missing
State Farm has a lot going for it, but the carrier falls short when it comes to accessibility. First, the company does not sell new policies to businesses that have had a claim in the past three years, and it doesn't sell policies online at all. Finally, State Farm sells its products through captive rather than independent agents. Because its agents only represent State Farm, they can't offer you other choices if the premium comes back high as a broker can.
State Farm Customer Reviews
State Farm handles more than 30,000 auto insurance claims daily, so most of its online reviews pertain to claims issues. Overall, State Farm has good reviews compared to other insurance carriers. Consumers like the ability to walk into an agent's office to get personalized service. Plus, the J.D. Power & Associates small commercial insurance study ranked it fifth in overall customer satisfaction in its 2019 study of small commercial insurers.
The Hartford: Best General Liability Insurance for Offices


The Hartford has become a national leader for small business insurance by developing products that address the risks in its target industries with broader coverage than most insurers provide. In particular, it offers high liability limits for damage to property rented to the policyholder, which makes it the best choice for most professionals working in office environments like attorneys, accountants, and financial advisers.
The Hartford Financial Strength
The Hartford ranks among the best for financial strength among commercial insurance carriers. This success is a result of a century of experience underwriting risk and understanding how to price policies for its top industry categories properly.
The Hartford Credit Ratings
A.M. Best

Moody's

Standard & Poors

Fitch

A+

A1

A+

NR*

Last Updated: 04/01/2020
NR* = No rating available
The Hartford Cost
The Hartford's general liability, most commonly sold to small business owners in BOPs, are competitively priced across the board for its target industries, including professional services. While pricing is not listed on the website, general liability policies for these small businesses start around $400 annually.
The Hartford Unique Benefits
The Hartford offers a broad range of optional coverages to the general liability portion of its BOP through its proprietary Stretch endorsements. These endorsements add to the overall cost but also provide a more affordable way to get expanded coverage that buying standalone policies. Stretch endorsements include important protections for professionals, including professional liability and data breach insurance.
The Hartford Other Commercial Insurance
The Hartford offers all the main lines of commercial insurance, including workers' compensation, commercial property, and business auto. It also has specialty products such as cyber liability and employer practices liability insurance (EPLI). Small business owners can protect their business and personal assets with one insurance carrier.
What The Hartford Is Missing
While The Hartford does a great job of giving small business owners an explanation of what it covers in specific industries, it doesn't provide pricing information. Going through the online quoting system yields a quote in many cases, but certain nuances about your business, such as location size or amount of foot traffic, may trigger a need for an underwriter to review it, which can slow down the process of buying general liability coverage.
The Hartford Customer Reviews
Like many carriers that offer personal auto insurance, most of The Hartford's online reviews revolved around claims for these policies. The Hartford does have a strong reputation with senior citizens who are AARP members and receive a discount for membership.
Farmers: Best General Liability Insurance for Retail Locations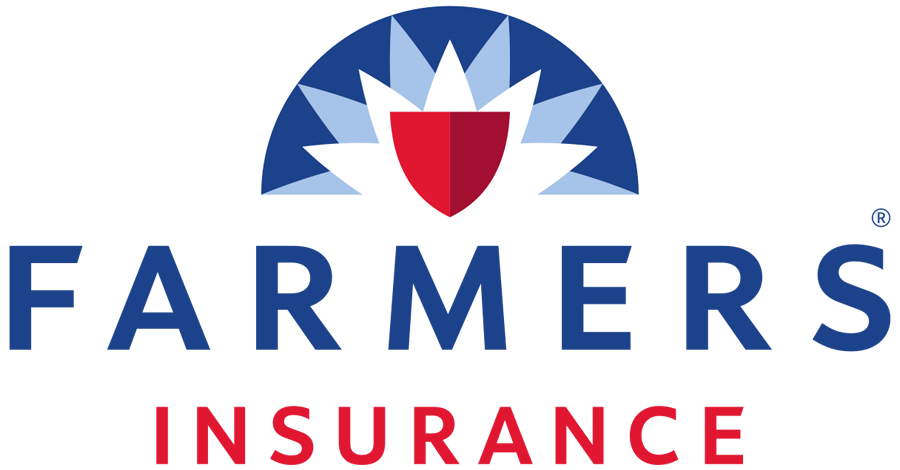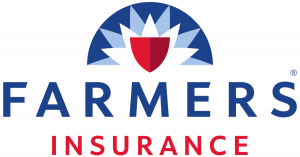 Farmers is an insurance carrier with agents located throughout the country who sell its products almost exclusively. This carrier maintains high ratings from credit companies and has a strong appetite for small business, particularly retailers.
Farmers Financial Strength
As a subsidiary of international insurance behemoth Zurich Insurance Group, Farmers has strong financial standings among the credit rating companies. Farmers works with small business owners to analyze risk and develop loss prevention strategies that can reduce claims and costs.
Farmers Credit Ratings
A.M. Best

Moody's

Standard & Poors

Fitch

A

NR*

A+

NR

Last Updated: 04/01/2020
*Not Rated
Farmers Cost
Farmers does not post cost details on its website, so you need to speak with an agent to get a small business quote. With that said, many retail operations can expect to pay between $40 to $80 per month for inexpensive general liability insurance while stores with more foot traffic and higher risk may see premium around $110 per month.
Farmers Unique Benefits
Farmers uses a network of agents who have a contractual relationship to sell Farmers policies. However, if Farmers doesn't have a policy for an applicant, agents can offer coverage from a limited number of other carriers. This gives retailers a better shot at getting general liability insurance.
Farmers Other Commercial Insurance
Farmers offers all lines of insurance for small business owners, including workers' compensation, professional liability, product liability, and other specialty policies such as cyber and crime insurance. Customers can also work with a Farmers agent to get home and auto insurance bundled and keep everything in one location.
What Farmers Is Missing
While the website indicates that you can use it to get a quote, Farmers does not offer online quotes. Clicking the button and completing the application only provides contact information for a local agent who small business owners can call to apply. Additionally, Farmers doesn't have standardized training, so service and knowledge vary from agent to agent.
Farmers Customer Reviews
Many of Farmers' online reviews revolve around personal lines of insurance with most complaints stemming from what consumers feel are hidden fees. Some complaints are to be expected considering the volume of policies and claims that Farmers deals with daily. Farmers does rate well for policy claims processing.
How We Evaluated Low Cost General Liability Insurance Providers
To rank the best general liability insurance providers, we evaluated several factors, including financial strength, customer satisfaction, and convenience of multiple business policies. Because carriers often have different appetites for different industries, we considered price in relation to specific industries.
The criteria we used to evaluate the insurance carriers include:
Financial strength: We considered insurance carriers with excellent and superior ratings from insurance credit rating firms.
Cost: General liability costs vary, so we looked for the most competitive pricing for specific industries on a national basis. Additionally, we considered discount opportunities and payment plans.
Unique benefits: Business owners have limited time, so we placed a particular emphasis on quick and easy application processes with the ability to get same-day insurance coverage.
Other insurance policies: Carriers that offer other lines of commercial insurance and that bundle general liability with commercial property in BOPs make managing insurance easier.
Customer reviews: Positive small business owner satisfaction ratings suggest quality in both service and claims handling.
Bottom Line
Because no business is immune to general liability claims, getting coverage should be a standard business practice. However, cash-strapped small business owners who are looking for inexpensive general liability insurance should remember that price shouldn't be the only consideration. Smart business owners also evaluate coverage limits, additional fees, and the carrier's reputation as well.
Don't waste time shopping general liability insurance policies to multiple carriers to find the least expensive coverage. Get a professional working for you by applying through CyberPolicy. It has been helping small business owners find the cheapest general liability insurance for nearly two decades. Get a quote in five minutes and get covered in 10 minutes.