Connecteam Review: Is It Right for Your Business?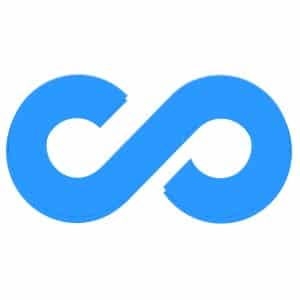 Connecteam is a scheduling and time clock software with a mobile app and excellent communication tools that can be used for onboarding and training employees. It has a free plan with limited features, and paid plans start at $47 for up to 50 employees. While it may be more expensive for businesses with fewer than 20 employees, compared to other scheduling and time clock applications, it does a terrific job with task tools and hiring features and is a good choice for businesses with high-turnover.
What We Recommend Connecteam For
We've reviewed dozens of scheduling applications for multiple user types, and Connecteam impressed us with the way its tools could be used to create a convenient and thorough onboarding and training program. We also liked its ease of use for scheduling and employee time clocks.
Overall, we recommend Connecteam for:
Stores that want a strong employee communications and HR software: In addition to individual or group chat, there are push notifications and checklists. Connecteam's task lists, quiz tools, and other communications features make it great for training or onboarding.
Companies with high turnover rates: Connecteam's mobile onboarding, training, and checklist functions make it easy to get new employees up to speed and following standards.
Retail stores: Retailers use the platform for automating activities like opening or closing checklists and end-of-day cash reporting. Also, it earned a score of 3.61 out of 5 on our list of best retail scheduling software.
Businesses with large workforces: Connecteam starts at $47 per month for up to 50 users, which makes it more costly per employee than other scheduling software until you get to 25 employees. Even better, the price drastically cuts once you get past 50 employees.
When Connecteam Would Not Be a Good Fit
Businesses with fewer than 20 employees: You can find less expensive options that still offer similar functions. Read our SocialSchedules (formerly OpenSimSim) review if you need compliance tracking, and check out our Homebase review if you are a small business with only one physical location.
Businesses needing auto scheduling: Programs with auto scheduling, like Deputy, can fill a set shift schedule with qualified employees, taking into account leave and work hour restrictions. Connecteam does not have this feature.
Looking for something different? Read our guide to the top employee scheduling software for small businesses to find one that's right for your business.
Connecteam Overview
PROS

CONS

Very easy to use
No auto scheduling or forecasting
Certification and training tracking
Limited reports
Surveys
Live support via email only
Connecteam Pricing and Features
Connecteam has a free plan with a time clock, scheduling, tasks, and communication tools. Paid plans then start at $47 per month for the first 50 users, plus a small price for each additional user. The Enterprise plan has custom pricing, more reports, and API access.
| Features | Free | Basic | Advanced | Expert |
| --- | --- | --- | --- | --- |
| Price per month for first 50 users | $0 | $47 | $95 | $191 |
| Price per user over 50 | N/A | 6¢ | $1.80 | $3.60 |
| # of time clocks | 1 | 1 | 3 | 6 |
| # of custom jobs | 5 | Unlimited | Unlimited | Unlimited |
| Mobile app | ✕ | ✕ | ✕ | ✕ |
| Clock in/out | ✕ | ✕ | ✕ | ✕ |
| Announcements, chat, surveys | ✕ | ✕ | ✕ | ✕ |
| Directory | ✕ | ✕ | ✕ | ✕ |
| Checklists, forms and task management | ✕ | ✕ | ✕ | ✕ |
| Employee training | ✕ | ✕ | ✕ | ✕ |
| Manage absences | N/A | ✕ | ✕ | ✕ |
| Push notification reminders | N/A | ✕ | ✕ | ✕ |
| Export time sheets | N/A | ✕ | ✕ | ✕ |
| Claim open shifts | N/A | ✕ | ✕ | ✕ |
| Schedule search | N/A | ✕ | ✕ | ✕ |
| Media and file attachments | N/A | ✕ | ✕ | ✕ |
| Team chats | N/A | ✕ | ✕ | ✕ |
| Event tools | N/A | ✕ | ✕ | ✕ |
| Export checklists and task lists | N/A | ✕ | ✕ | ✕ |
| Auto clock out | N/A | N/A | ✕ | ✕ |
| Bulk actions | N/A | N/A | ✕ | ✕ |
| Geofence | N/A | N/A | 10 sites | Unlimited |
| Shift-swap | N/A | N/A | ✕ | ✕ |
| Single shift templates | N/A | N/A | ✕ | ✕ |
| Copy previous week | N/A | N/A | ✕ | ✕ |
| Task assignment and creation tools and tabs | N/A | N/A | ✕ | ✕ |
| Advanced quiz tools, like answer key | N/A | N/A | ✕ | ✕ |
| Trigger-based email notifications | N/A | N/A | N/A | ✕ |
| Set schedule limitations | N/A | N/A | N/A | ✕ |
| Limit clock in/clock out | N/A | N/A | N/A | ✕ |
To get started with Connecteam, you can sign up for the free plan or jump in with a paid plan. Then, you'll need to add employees, set rules, build your first schedule, and train employees.
Based on customer feedback, Connecteam recommends you do a soft launch with a few users to refine the application before you go companywide. This may depend on the size of your company, however. Connecteam says it takes a few weeks to launch the application, though if you have few employees, it may be faster.
Scheduling
Connecteam has drag-and-drop technology to make creating and editing a shift easier. Once you have a schedule that works, you can save it as a template to use again or duplicate it for a particular week. Templates can also be made for single shifts.
You cannot only assign shifts to an employee but also create open shifts to offer to your team. Set limits for daily or weekly hours so that you don't overschedule someone. You'll know in real time when someone accepts or rejects a shift and can manage changes from the app.
Use the schedule to track activity in real time as well. Connecteam has color-coded status badges so that you can see if an employee has checked in, is late, or has completed specific tasks. It also had GPS stamps for off-site work.
Time-Tracking
Connecteam offers two kinds of time clocks. You can set up an on-location kiosk that requires a personalized PIN or let employees clock in through the mobile app. The mobile app includes GPS location, digital time logs, and jobs—and it's easy to use. You can even set geofencing to a specific customer or project to help with labor budgeting. The time clock includes an auto-clock-out feature to help avoid overtime costs.
The time sheets include visual flags for auto-breaks, overtime, double-time, daily limits, and more. It makes it easy to review and approve.
Communications
Connecteam's strength is in its communications. You can set push notifications to remind your team about an upcoming shift and to clock in or out, or to warn them when they are approaching their daily limit of work hours.
Managers get real-time updates on change requests, overtime alerts, clock-ins, and more. It also provides daily summaries. They can see and approve requests and change schedules as needed, and employees will get notified of changes.
In addition to the standard shift information, you can add locations, tasks, special notes, even attachments. This is great not only for jobs that need checklists to ensure compliance with regulations and company standards but also for new employees or those tackling a job that requires special attention. It also has automated follow-up capabilities, taking some of the tracking pressure off your managers.
Connecteam has group and individual chat so that you can set team channels for project collaboration, message individuals one-on-one, or create a company-wide channel for announcements or socializing. You can also set channels for locations, projects, departments, or whatever grouping works for you. Set rules for group inclusion so that only the right people are in a given group, or anyone who leaves the company is automatically removed from the chats.
In addition, employees have access to a company directory so that they can contact individuals easily themselves. You can provide information for phone, email, or chat.
Connecteam also lets you set surveys, create live polls, and even launch a suggestion box. You can create structured channels for employees to reach HR or senior management as well.
Many of these tools are only accessible on mobile for employees. However, Connecteam is working on a desktop Beta version for employees and expects to have it launched in mid- to late 2021.
Mobile App
The mobile app is where your employees do most of their interaction, both in viewing schedules and clocking in and out and in communicating with employers and teammates. Employees can see task lists so that they know what's expected of them in a shift, contact managers or HR for whatever they need, send images of a completed project, and more.
Managers can set up training that employees can complete, monitor employee engagement in real time, and send updates, notifications, and text messages. They can also create repeatable workflows and checklists, indicate shop observations, execute meeting management, and more.
Users said the app was easy to use, although there were scattered complaints about slow loading or problems logging in.
User Scores
Android: 4 out of 5 stars with 385 reviews
iOS: 3.7 out of 5 stars with 60 reviews
Task Lists, Checklists, and Forms
You can make checklists that include signatures and save them to ensure standards are being met. You can also create announcements with a video of a new procedure to train employees and create dedicated boards for a topic if there are a lot of concerns. There's also a drag-and-drop form creator that includes text, lists, videos, signature blocks, and more.
You can also create a library of these documents, videos, and checklists. This way, any employee can access it anytime to review a procedure, check a policy, or refresh themselves on a skill. Meanwhile, employees can use the comment or message feature to ask questions and get answers.
Connecteam has brought these features together to help you build onboarding programs and custom courses to get employees started and up-to-date on whatever they need to get the job done right. Training can be divided into sections, can include quizzes, and is accessible from the mobile app.
In addition, you can get notifications when employees have completed a course or task, set automatic follow-ups if they don't finish a training session on time, and more. Keep the records for performance evaluations or to prove compliance with federal, state, or industry standards.
Managers can track completion rates, flag exceptions, analyze historical data, and export the information when needed. They can also create forms for employees to sign such as acknowledging policies or a performance evaluation. They can share reports to necessary stakeholders via Excel reports or PDFs.
Connecteam Ease of Use
Intuitive interface
Illustrated help articles
Good customer service
No auto scheduling
Video tutorials on YouTube
While Connecteam lacks an autoscheduler, which assigns employees to shifts based on rules you set, it does have a lot of other features that make scheduling easy, from templates to reminders. There are illustrated help articles online and video tutorials on YouTube, but the customer support is through email or online form. Real-world users praise its ease of use.
Top Connecteam Alternatives
| | | |
| --- | --- | --- |
| Best for: Businesses needing unlimited free employee shift scheduling | Best for: Small businesses on a budget, seasonal businesses, and those needing straight scheduling | Best for: Restaurants that operate in multiple locations with complex employee shifts |
| Base monthly fee from: $19.95 per location | Base monthly fee from: $2 per user | Base monthly fee from: $19.99 per location |
If you're not sure Connecteam is right for you, see how it compares with our top scheduling software.
What Users Think About Connecteam
Connecteam earned high praise from managers for its terrific intuitive interface. One employer noted that they have high school kids and retired ski coaches all using the app with equal ease. Managers said that the tools worked great for scheduling and communicating. They praised the mobile app while asking for more in the desktop version, which is in the works for later in 2021, according to Connecteam. Customer service also got strong praise.
*Users on G2 were not as pleased as those on Capterra, but with so few reviews, it was hit hard by one person who gave it a low rating, saying it was easy and effective but making no practical complaints, only that "it was something I wasn't familiar with."
When reading through user reviews, we noticed these trends:
| Users Like | Users Don't Like |
| --- | --- |
| Easy to set up and use | Need a more robust desktop version (coming in 2021) |
| Does everything and is mobile friendly | Would like to change availability in scheduler |
| Customizable | |
Bottom Line
If you have a large employee base with a high turnover, then Connecteam's tools will give you an advantage in getting them on-boarded and trained as well as scheduled. The application makes it easy to create and assign shifts, manage time off and shift swapping, track clock-ins and time sheets, and communicate with individuals or teams across the board. Get started with its free trial, or jump in with a Connecteam plan and get scheduling today.