5 Best Landlord Insurance Providers 2023
Landlord insurance protects your investment from harm and your business from liability exposure. The best landlord insurance companies make it easy to get insurance and manage your policy and offer insurance in every state. Using our proprietary rubric, we evaluated over a dozen insurance companies to find the five best providers for rental property insurance:
Top Landlord Insurance Providers Compared
Quote Process

Policy Purchase Process

Accessibility

Financial Stability

Online or over the phone

Online or over the phone

Monday to Thursday, 9 a.m. to midnight Eastern time
Friday, 9 a.m. to 11 p.m. ET

A+ (Superior)

Through an agent

Through an agent

24/7 call center

A+ (Superior)

Online or over the phone

Online or over the phone

Monday to Friday, 7 a.m. to 7 p.m. ET

A (Excellent)

Online or over the phone

Online or over the phone

Monday to Friday, 9 a.m. to 9 p.m. ET

A- (Excellent)

Through an agent

Through an agent

Monday to Friday, 7 a.m. to 8 p.m. ET

A+ (Superior)
Obie: Best Overall Provider for Landlord Insurance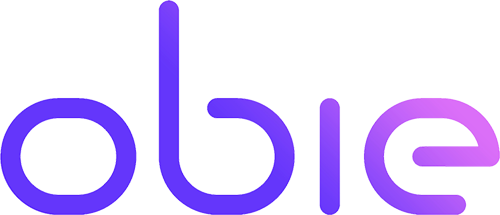 Pros
Affordable Insurance
Quick and simple quote process
Available in 50 states
Cons
Unavailable 24/7
No in-house claims
Limited information on its partner providers
Standout Features
Extremely fast and easy-to-use quoting system
Large appetite for nearly every type of property
No cap on the number of insured properties
Helpful coverage options like inflation guard
Financial stability: Obie works with different carriers. One carrier is Munich Re which has an AM Best rating of A+ (Superior).
Obie is the best provider of landlord insurance because of its convenience, affordability, and options for coverage. It is available nationwide and will insure nearly any type of dwelling. It has add-on coverage for vacant homes and specialty insurance for real estate investors.
However, Obie functions as a broker, so some services like claims are not handled directly by it. If you would prefer to have one point of contact, then consider Allstate with its own in-house claims department.
Getting insurance through Obie is simple and fast. Enter a few bits of information about your property and it will almost instantly provide quotes. The quotes come in a tiered structure with increasing coverage and cost. For this article, we received the following quotes for a single-family home:
Basic: $1,103 annually. It included a $5,000 deductible for all other perils and $5,000 for wind and hail. Among other coverages and features, it carried $500,000 in general liability per occurrence $1 million aggregate, and 3% inflation guard.
Complete: $1,348 annually. The primary difference for this was the deductible for all other perils and wind and hail was lowered to $2,500 each. The liability increased to $1 million per occurrence and $2 million aggregate and the inflation guard also increased to 6%.
Premium: $1,448 annually. Similar to the above ones, some of the main differences were in a lower deductible of $1,000 and the inflation guard increasing to 9%.
Its policy covers the structure and water backup and comes with a host of optional enhancements. You can purchase the policy online or call to finish the process.
It offers insurance for one-unit (or home) and multifamily properties, apartment buildings, and condos. Obie claims to save people an average of 25%.
Obie Private Client is its specialized insurance for real estate investors. There is no cap on owned properties, and it can insure up to 10,000 units.
---
Although Obie is a newer carrier, having been started in 2017, it has already expanded to include coverage in all 50 states and claims to have over $4 billion in property insured. There are limited reviews for it online at this time, but Google has nearly 200 reviews, with an average rating of 4.7 out of 5.
For convenience, Obie provides insurance and documentation instantly upon purchase of the policy. Once you have insurance through it, you'll have access to an online account where you can manage your policy and claims.
---
The Hartford: Best for Homeowners Endorsement

Pros
24/7 claims center
Instant certificate of insurance (COI),
In-house claims
Cons
Landlord policy is complementary to homeowners
May not be able to get a quote online
Standout Features
Great claims and customer service
A wide range of insurance means any type of policy needed is available
Preferred provider for AARP members
Lost rental income coverage available
Financial stability: An established carrier with centuries of experience in the insurance industry, The Hartford has a rating of A+ (Superior) from AM Best.
The Hartford is the best provider for homeowners looking to add rental coverage to their existing policy. Its high score reflects its strong customer service, financial strength, and the quality of its special rental insurance policy.
The biggest hit this took in our evaluation was the quoting method for this policy is different from other policies The Hartford sells because you have to call for a quote.
The downside of this policy is you will need to either already have a homeowner's policy with The Hartford or purchase homeowner's insurance with The Hartford. If the rental property isn't your primary dwelling or you want a separate landlord policy, consider Obie.
Usually, for The Hartford, you can get a quote online. For landlord insurance, it instructs you to give The Hartford a call or to reach out to an independent agent it works with.
It offers Rental Property Protection Plus. This is an endorsement for a homeowner's policy letting you rent the home out and still have coverage. It includes liability, property, and lost income if something happens to the building making you unable to rent it.
---
The Hartford is an established carrier with a robust customer service and claims department. It is available 24/7 and utilizes its own in-house adjusters to handle claims.
Its customers are happy: It has lower-than-expected complaints for a company of its size as monitored by the National Association of Insurance Commissioners. Users can also leave reviews on its website of their claim experience—a risky chance for a provider since usually people aren't happy with a claim—but the reviews are overwhelmingly positive. For homeowners, it has 4.6 out of 5 stars and for commercial property, it has 4.8 out of 5 stars. Both categories have thousands of reviews.
You can manage your account online, get an instant COI, and file a claim online.
---
Hiscox: Best for Real Estate Developers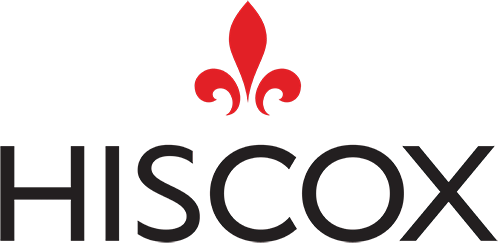 Pros
Online quotes
Instant COI
Dedicated insurer for small businesses
Cons
Landlord insurance focused on developers
Higher than normal complaints
Online quotes sometimes have low limits
Standout Features
Ability to get a quick quote and purchase a policy online
Capacity to insure up to $10 million in property
Coverage enhancements to help customize the policy
Includes coverage for allegations of tenant discrimination
Financial stability: While relatively new to the United States small business insurance market, Hiscox has a solid rating of A (Excellent).
Dedicated small business insurance Hiscox is the best option for real estate developers because it has developed a specialized policy for developers, real estate professionals, and property managers. The policy includes key coverages like allegations against tenant discrimination and additional insureds include joint ventures and subsidiaries.
If you are looking for a dedicated landlord insurance provider, then check out Obie which also has coverage for real estate developers.
Hiscox usually provides quotes online and the option to purchase the policy online too. Many times this is for same-day coverage. You can always call and speak with an agent if you prefer, and sometimes to get a higher limit you will need to do that.
We received a quote for a property manager that costs $350 annually. You could also pay $58.40 down and 10 monthly payments of $29.16. It was a general liability policy with $1 million per occurrence and $2 million aggregate and it carried, oddly for general liability, a $1,000 deductible.
---
While Hiscox is not open 24/7, it does give you 24/7 access to your account where, among other options, you can manage your policy, create a COI, and file a claim.
In terms of customer service, Hiscox has an improving reputation among its customer base. The level of complaints has been dropping year to year, and users have left thousands of reviews on its website with an average rating of 4.7 out of 5.
---
Steadily: Best for a Wide Range of Insured Properties

Pros
Quick online quotes
Purchase policy online
Instant access to policy
Cons
Unclear what providers it works with
The claims process is not well-developed
Standout Features
Multiple types of property insurance including vacant and rental
Get insurance quickly and easily
Coverage includes limited coverage for furnishings owned by the insured
Insurance available in all 50 states
Financial stability: Steadily doesn't publish what carriers it works with and doesn't have its own rating from AM Best. However, it has a partnership with Obsidian. Obsidian has a rating of A- (Excellent).
Steadily is a landlord, short-term rental, and vacant home insurance provider. Its score reflects its convenience and the quality of the policies that it has available for property owners. It is the best for its wide range of insurable properties: single, multi-family, vacant/restoration, apartment building, condo, and even manufactured homes are all covered.
Steadily's quoting system and digital interface system are similar to Obie's, except it doesn't offer the same level of customization or choices with the quotes as Obie does. If you want a provider similar to Steadily but with more customization in your quote, then check out Obie.
Steadily's quote system is similar to Obie's system except instead of offering a tiered and customizable presentation, you get one quote. The quote does have some options for customization.
We received a quote for a single-family home (same home as Obie) that costs $1,015 annually. Outside of coverage for the structure, the limits were low: $300,000 in liability with a $2,500 deductible. It also carried, among other coverages, $25,000 in medical payments.
It gives you the option to purchase the policy online or over the phone.
---
Steadily may be the newest carrier we've ever recommended, having been founded in 2020. However, it is already available in all 50 states. Its customers are happy with their experience. On Trustpilot, there are nearly 1,000 reviews with an average rating of 4.7 out of 5.
It is still building out its service but it does have an online account where you can manage your policy. The extent of online management isn't clear: In its frequently asked questions (FAQs) section for billing, it asks you to give it a call. It does not offer a 24/7 claims or customer service line, and claims would be handled by whichever carrier underwrites the policy.
---
Allstate: Best for Coverage Options and Policy Details

Pros
Track claims online
Multiple types of policies available
Available in all 50 states
Cons
Quote process is unclear
No 24/7 call center
Vandalism is not included in standard coverage
Standout Features
Detailed overview of available coverages
A published policy with a map to understand the contract
Coverage for renovation/vacant homes available
Other coverages available for different types of property owners and managers
Financial Stability: Financially, Allstate is in a solid position and has a rating of A+ (Superior).
Allstate is a more traditional insurer but one of the few to offer landlord insurance. It also has short-term rental insurance, but that offering is available in only a handful of states. Its landlord insurance stands out because it publishes a detailed list of all available coverages. It also publishes a copy of an interactive policy so you can learn what information is where to better understand your policy and what is, and isn't, covered. That is a level of transparency not often seen with providers.
The biggest hit to Allstate in our evaluation is that a carrier of this size does not have a 24/7 claims or customer service call center, and the quoting system for this type of insurance isn't available online.
For landlord insurance, Allstate does not provide online quotes. If you need insurance quickly and would like to remain with a traditional insurer, then check out Hiscox, which offers online quotes and same-day coverage while also maintaining its own in-house claims team.
While Allstate does offer quotes online, for its landlord insurance, it directs you to either call it or contact an agent for a quote. When you visit the Allstate page for landlord insurance you'll see these two options:
The coverage and policies section reviews what coverages it offers, including liability, lost rental income, and property coverage. There are additional coverages that can be added like renovation and construction property, which is a vacant home insurance policy for situations where you are doing some sort of construction project on the home.
Unfortunately, vandalism is not included in the base landlord insurance package.
---
Allstate is available in all 50 states. Unfortunately, it does not have a 24/7 call center for claims or customer service, offering instead weekday hours. Online you can pay your bill and manage your policy. To file a claim you can call, do it online, or let your agent know and they'll report it for you.
Another standout feature with Allstate is the "know your policy" link with the landlord's insurance. When you click that, it brings up images of a policy template with key areas identified including coverages. Being able to not only review your coverages but also understand your policy is a useful service for policyholders.
---
Methodology
Drawing on over a decade of experience working in small business insurance, I determined the best landlord insurance companies using our in-house proprietary evaluation system. We have developed separate and distinct systems for insurance providers and brokers. In both cases when evaluating them, we focused on the customer's needs. We paid particular interest to convenience, financial ratings (AM Best), customer service, types of policies offered, and the overall experience as a policyholder for a specific provider or broker.
Frequently Asked Questions (FAQs)
According to the US Census Bureau, there are 20 million rental properties in the US. These 20 million properties consist of 48.2 individual units.[1]
---
Short-term rental differs from landlord insurance because it is insurance for a property that is rented out on a short-term basis, usually as a vacation house or through a home-sharing platform, such as Airbnb or Vrbo. The property is often the main residence of the person renting it out.
---
Standard homeowner policies do not cover rental properties because they are written on the basis of the home being occupied by the owner. However, many providers do offer endorsements that add rental coverage to the existing homeowner policy.
---
No, landlord insurance is for the owner of the property. It is similar to a business owner's policy (BOP) and has coverage for the dwelling or structure and liability coverage in case a tenant or someone else on the property gets hurt. The tenant will need renters insurance for their own personal possessions.
---
Bottom Line
It can be exciting to purchase your first rental property and, if successful, rental properties can be a great source of income. However, if a tenant gets hurt on the property or a wind storm damages the roof, those good vibes will quickly disappear if you aren't carrying the best landlord insurance. We've done the work for you and evaluated providers to determine which is the best for each scenario landlords may need insurance for. Obie is the best overall provider for rental property insurance. It is fast and simple and in just minutes you can get an affordable quote and purchase a policy.
---