Loyalty program software can help your business boost upsells, encourage repeat visits, or grow your social media buzz. We looked at the most popular options and up and comers and decided to review ShoutEm, SpotOn and Perkville. These covered the range of options for small businesses in terms of features, ease of use, and price.
Best Loyalty Program For Small Businesses: ShoutEm

We recommend ShoutEm as the best loyalty rewards program because they're the best priced, most engaging/flexible, and are capable of serving a wide variety of businesses.
ShoutEm

SpotOn

Perkville

Price

Starts at $20/mo

$49/mo recommended edition

Starts at $25/mo

$79/mo recommended edition

Starts at $99/mo

Good For:

Retail Shops, Restaurants, Salons

Restaurants, Coffee Shops, Food Service

Health, Beauty & Fitness

How do customers sign up?

By downloading your custom-branded mobile app

By downloading the

SpotOn

app (not custom-branded), or by activating a loyalty card

Customers sign up online - no app or cards

How do customers receive points?

By visiting your store, purchasing goods, or sharing to social media

By visiting your store only

By visiting your store, purchasing goods, sharing to social media, referring friends, using cash vs. credit, and many other options

How are points added?

Automatically via your POS, or added manually by cashier

By scanning their cards or phone with the SpotOn tablet

Automatically via your POS

Can you send push notifications?

Yes

Yes

No

POS integrations?

Lightspeed, Shopify

None

Support

Email & Twitter (no phone support)

Phone, Email & Twitter Support

Phone, Email & Twitter Support
What Do Loyalty Rewards Programs Allow You To Do?
Before we dive into the differences between these 3 programs, it's important to understand a few basics. For one, there's a variety of ways in which customers can manage their points:
App-based:

Customers collect and manage points via a mobile app. Depending on the system, they can either scan a code on their screen, or add/redeem points automatically via an integration with your

Point of Sale (POS) system

.

Card-based:

Customers swipe a card to collect and manage points.

Email-based:

Customers receive point updates via email. To use this type of system, you need to integrate your POS and save customer emails in your system.
Another key difference is how customers can earn points. Here's some of the most popular options:
Check-ins

: Receive X points for entering the business

Purchases:

Receive X points for each $1 spent

Social Media Shares

: Receive X points for posting about your visit to Facebook or Twitter
Now, these are just the basics. As we'll explain more below, there's a lot more ways you can reward points (using Perkville at least). There's also bonus features to look out for, like mobile shopping and email marketing. All will be covered later on!
Why ShoutEm Is the Best Loyalty Rewards Program for Small Businesses

Whether you run a retail shop, restaurant or beauty salon, your customers probably have one thing in common: They love to use their phones. A recent study showed that even when shopping at a physical store, over 90% of customers use smartphones to check prices or research products.
This is why we recommend ShoutEm: Their app-based approach is the logical way to engage customers who are constantly tapped into their phones.
ShoutEm gives you simple online tools to design a mobile app for your business. In addition to loyalty points, the mobile app can be used to share updates, promote events, provide store information and even sell products (with a Shopify integration). The ability to send push notifications is a huge advantage. This allows you to reach customers with the same immediacy as a text message.
ShoutEm's loyalty program can be setup in a variety of ways. Whereas SpotOn only lets you reward points for check-ins, ShoutEm lets you reward for check-ins, purchases or even social media shares. This makes ShoutEm an ideal fit for a wide range of businesses: If your goal is to increase upsells, for example, you can reward points for larger purchases. Or, if you want to encourage repeat visitors, you can reward based on check-ins.
Compared to the other programs, ShoutEm is also the best value. For $49/month you can design Android / iPhone apps and register an unlimited number of customers. The other programs charge based on your number of customers, so they can get expensive fast.
When to Use SpotOn

SpotOn is a simpler loyalty program: You can only reward customers for "checking in" at your business. You cannot reward points for purchases, social media shares, etc.
While this makes it a poor choice for retailers who rely on upselling, it can be an ideal choice for restaurants or coffee shops that want to encourage repeat visitors. In addition to loyalty rewards, SpotOn gives you tools to manage your online restaurant reviews.
When to Use Perkville

Perkville is the only program that's not app-based. This makes it a not-so-great choice for retail shops or restaurants who want to engage customers immediately and on-the-go.
Where Perkville does work well, however, is for appointment and membership-based businesses, like salons, gyms and fitness trainers. The system integrates with many health & fitness-based POS systems, like Mindbody, ClubReady and JonasFitness. It manages points automatically, so there's no manual work for your cashiers. Also because customers of these types of businesses tend to book appointments in advance, you don't necessarily need the immediacy of a mobile app
---
Why Not Another Option?
We considered a number of other loyalty program options, including Belly and FiveStars. But we opted not to include these two because of high monthly costs: Belly starts at $129/month, while FiveStars starts around $279/month. Instead, it made more sense to focus on three varied options that are priced more competitively for the small business owner.
Pricing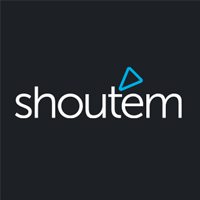 For $49/month, ShoutEm lets you design a custom iPhone and Android app for your business. Loyalty rewards are one of many features you can include on your app. You can sign up an unlimited number of users and update your app an unlimited number of times.
ShoutEm also has a $20/month edition, but you're limited to mobile website only (no apps). There's also a $120/month edition which lets you design an iPad app (in addition to the other features) and gives you API access.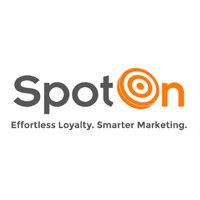 SpotOn technically offers a free version for up to 100 customers. In actuality, however, you have to pay at least $25/month during the first year. This is to lease the SpotOn tablet required to scan cards.
The "Grow" edition ($79/month) includes the tablet complimentary. You can add up to 1,000 customers to your loyalty program, and get access to bonus review management features. Their "Build" edition is a little cheaper ($39/month). However, when you add the extra $25/month for the tablet, the price becomes comparable to the "Grow" edition.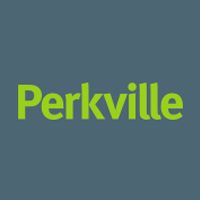 Perkville charges depending on your number of locations and your number of customers. While their pricing is not publically available, we confirmed with Perkville that it starts at $99/month per location.
App, Card or Email-Based?
The first important concept to grasp is how customers manage their points. On a traditional loyalty system, customers would use punch-cards to earn points. As loyalty programs shift to the web, however, punch cards are replaced with other medium, like smartphone apps, scannable loyalty cards and mobile websites.
Each of the providers we reviewed do things a little differently: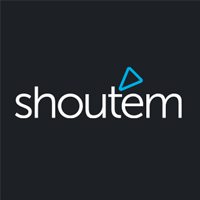 ShoutEm is an app-based loyalty rewards program. They give you simple online tools to design a mobile app for your business. Customers download this app to earn, track and redeem loyalty points. You can also use the app to share directions to your business, store hours, calendar events, photos/videos, coupons and much more.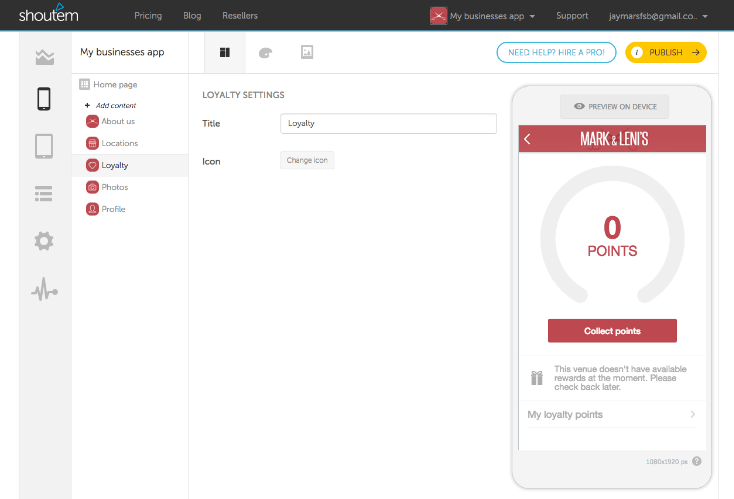 Being an app-based program, business owners can send their customers push notifications. These are notifications you receive on your phone, similar to an SMS message. Push notifications have a very high engagement rate – just about everyone checks their phone when it buzzes. So it's a very effective way to reach your loyal customers with updates and promotions.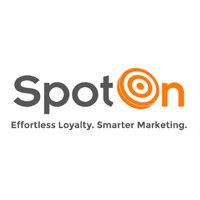 SpotOn is also app-based, but unlike ShoutEm, it's not custom-branded. Customers download the SpotOn app to manage their loyalty points. This app has the same appearance for every business, and can technically be used for multiple businesses at one time. Like ShoutEm, you can use it to send push notifications to customers.
SpotOn can also be used with loyalty cards. These are plastic credit card-shaped cards that are scanned to earn points and check their balance.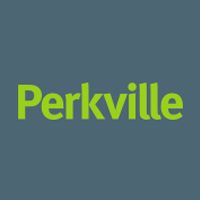 Perkville is unique in that there's no app or card. Customers manage their points solely by logging into the Perkville website. The website is mobile-optimized, so customers can check on a computer or from their phone.
One downside to Perkville is that you cannot send push notifications. You can send emails, however, for updates or reminders to customers.
How Customers Collect Points
The next major difference between these programs is how customers can be rewarded points. Do they get points just for coming to your store, or do they have to spend money? Can they get points for other actions, like posting about your business on social media or referring a friend to your loyalty program?
Perkville has the most options for allocating points, including rewards for social media shares, birthdays and more. SpotOn has the fewest, limiting you only to "check-ins" (reward points when a customer enters your business). ShoutEm is in-between.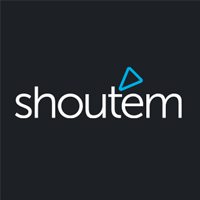 ShoutEm has 3 options for rewarding points:
Check-Ins

: Reward your customers X amount of points for entering your business. To apply points, your cashier enters a validation code on their smartphone.

Purchases

: You can reward X amount of points for each dollar customers spend at your business. If your POS system is integrated, ShoutEm will automatically add points when a purchase comes through the system.

Social Media Shares:

You can reward X amount of points when a customer posts about their visit to Facebook or Twitter. You can reward additional points if they add a photo.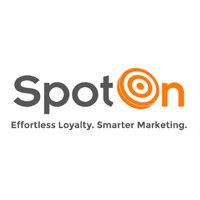 SpotOn only rewards customers for "checking in" to your business. They can't reward points for purchases, social media shares or any other action.
This can be a drawback, especially if you run a specialty shop (where customers visit infrequently) or if you depend on upselling to boost your revenue. Visit-based loyalty points do not encourage visitors to spend more during their visit.
On the other hand, if you run a business like a coffee shop and have customers return every-day, visit-based loyalty points might be your ideal program.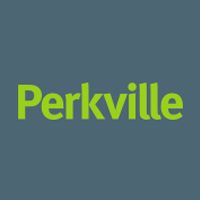 Perkville has a huge range of options for rewarding points. This flexibility allows you to create a highly-engaging loyalty program:
Signing Up

– You can reward customers "starter" points when they sign up for your program online.

Purchases

– You can reward X amount of points for each dollar customers spend. You can even set different point-values depending on the category of purchase – i.e. 5 points per $1 for lotions and 8 points per $1 for shampoos. OR, set different values if a customer uses cash instead of a credit card.

Referring Friends
Social Media Shares

Frequency Bonus – Award an extra sum of points if a customer spends at least, say, $100 in a given month.

Birthday Point Bonus

Send Points At Will – Award points to customers at your own discretion. Was a customer unhappy with a purchase? Were you unexpectedly closed due to a power outage? Appease the situation by offering bonus loyalty points!
POS Integrations
The 3rd piece to the puzzle is how you redeem awards. By integrating your POS system, loyalty programs can automatically deduct rewards from your inventory. Additionally, POS integration means you can add points automatically when a customer makes a purchase.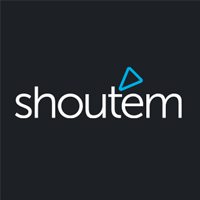 ShoutEm integrates with Lightspeed and Shopify POS systems. This happen to be our favorite POS and ecommerce systems, so we were excited to find these integrations. Read more about Lightspeed and Shopify on our buyer's guides.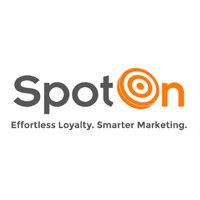 SpotOn does not integrate with any POS systems.
Additional Features
In addition to loyalty rewards, ShoutEm and SpotOn give you a variety of other marketing tools: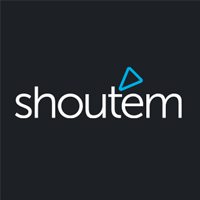 ShoutEm is primarily a "mobile app builder." Besides loyalty points, there's many features you can add to make your app engaging to customers.
For example, show your location on an integrated map, and share special events on a calendar. Post status updates, such as new products or alternate hours. Through a Shopify integration, you can even list products for sale.
Through your mobile app, you can also distribute coupons that aren't connected to your loyalty program. For example, offer all of your customers a 10% discount one week only. Then, share this coupon using push notifications that buzz your customers' phones.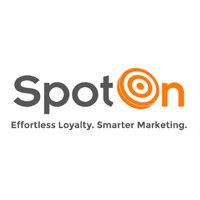 Besides loyalty points, SpotOn offers 2 main features:
Reputation Management

– From your SpotOn dashboard, you can monitor reviews of your business across all major websites (Yelp, Open Table, Trip Advisor, etc.) You can also opt in for email notifications when new reviews are written. The "Grow" edition has a unique feature that recognizes your top customers and sends automatic emails asking them to write reviews.

Email Marketing

– You can also use SpotOn to setup promotional email campaigns. For example, automatically contact customers when they haven't visited in awhile. Or, offer a coupon on their birthday.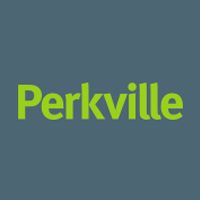 Perkville is primarily designed for loyalty rewards. Because the campaign is based around emailing, however, there are some email marketing tools. You can setup automated messages to update customers about their  # of loyalty points. You can also sound out birthday greetings and promotional messages.
The Bottom Line
The right loyalty app will depend on the type of business you run. By and large, however, we think small businesses – including shops, restaurants and salons – will get the most out of using ShoutEm.
The fact that you can create a custom-branded mobile app makes it the most likely to engage customers. You get to send coveted "push notifications" to customers, which lets you buzz their phone AND you can setup bonus features like a mobile shop (via Shopify). ShoutEm is flexible in that you can reward points for check-ins, purchases and/or social media shares. Plus, it comes out as the best value – $49 for an unlimited number of customers.