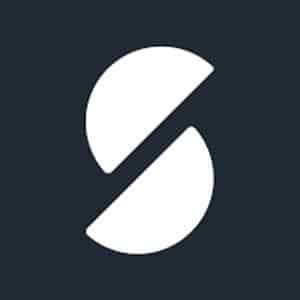 When to Use SumUp
As an end-to-end payment solution, SumUp is among the most affordable merchant services providers in the market. There are no long-term contracts or monthly fees, and the flat rate transaction fees are competitive. Overall, SumUp is ideal for small and seasonal retail businesses that require a mobile solution—such as coffees shops, clothing stores, and businesses participating in farmer's markets and trade shows.
In particular, SumUp is best for:
Small businesses requiring a mobile solution: As a mobile card processing service, SumUp offers mobile card readers and a free mobile app with free subscription and competitive transaction fees. While it did not make our list of top mobile credit card solutions due to limited customer support hours and lack of detailed POS features, SumUp is among our recommended best credit card payment apps for its simple design and easy-to use card processor.
Seasonal businesses and those that cater to tourists: SumUp does not charge its users additional fees for accepting payments from foreign credit cards, which is ideal for retail businesses that rely on tourism for their sales.
Small businesses looking for a free merchant account: While no merchant account is truly free, SumUp offers a pay-as-you-go subscription. This means users only have to pay the provider when they get paid. There are no monthly fees, startup costs, or long contracts required to sign up for its services.
Read our guide on credit card processing and learn everything you need to know about transaction fees, plus other costs involved in processing credit card transactions.
When to use an Alternative
Those who are interested in signing up with SumUp are strongly advised to check SumUp's list of restricted businesses. It enumerates business models not supported by SumUp in compliance with requirements imposed by its partner financial regulators and acquiring banks.
SumUp Overview
PROS

CONS

Free payment app with unlimited employee logins
Withholds part of funds as reserve upon the provider's discretion
Pay-as-you-go subscription
Does not support high-risk merchants
Easy, two-step sign-up process
No chargeback protection
Inexpensive card readers
No ecommerce integration
SumUp Pricing
SumUp does not charge monthly fees and will not require you to sign a long-term agreement. There is also no startup cost, cancellation fees, and minimum transaction requirement to keep using the system. However, according to its terms and conditions, SumUp assesses an undisclosed amount for chargebacks.
Payment types and transaction fees:
In-person: 2.75% for every swipe, dip, and contactless transactions including Google Pay and Apple Pay
Virtual Terminal: 3.25% + $0.15 per transaction. Please note that the virtual terminal payment feature is not available to all business models. Contact SumUp's support team for details.
Mobile: 3.25% + $0.15 per payment made through a link to a web form sent by email or SMS
Gift Cards: 3.25% + $0.15 for every SumUp gift card sold to customers
Invoice: 2.90% + $0.15 for each invoice paid online through a payment link
SumUp users are required to purchase a SumUp mobile card reader to start processing credit card transactions. And while it doesn't offer a free card reader for each subscription unlike Square, SumUp's card reader pricing starts at only $9, which already comes with EMV and contactless payment capabilities.
Features

SumUp Lite

SumUp Plus

Cost
Best For
Battery Life
Connectivity
Input
Display

$19
Startup and small business
300 transactions
Bluetooth 4.2 or higher
N/A
N/A

$9
Growing business
500 transactions
Bluetooth 4.2 or higher
Keypad for PIN codes
OLED

Accepted payments
SumUp Alternatives and Fees Comparison
| | Square | PayPal | Payment Depot |
| --- | --- | --- | --- |
| Best for | Merchants with less than $10,000/month transactions | Payment processing for occasional sales | Established businesses wanting low rates |
| Monthly fee | Starts at $0 | Starts at $0 | Starts at $49 |
| Card-present transaction fee | 2.6% + 10 cents | 22.7% + fixed fee | Interchange + 5–15 cents |
| Keyed transaction fee | 3.5% + 15 cents | 3.5% + fixed fee | Interchange + 5–15 cents |
| Ecommerce transaction fee | 2.9% + 30 cents | Starts at 3.4% + fixed fee | Interchange + 5–15 cents |
| | | | |
Looking for cheap credit card processing rates? Visit our guide on the cheapest credit card processing to compare rates and find the best option for your business.
SumUp Features
SumUp is not the most sophisticated solution when compared to other merchant service providers on the market—management functions are basic, and the platform lacks key features such as chargeback protection and third-party integrations. However, as a third-party payment processor with mobile processing at its core, SumUp offers a number of tools ideal for startups and small businesses on-the-go.
Payments App: SumUp comes with a free payment app that you can download on your Android and iOS device. Depending on roles and permissions, it gives you and your staff access to tools for accepting payments, processing sales, viewing or managing inventory, creating invoices, and more.
Payment types: SumUp accepts swiped, EMV, and contactless card payments from all major credit cards, including Google Pay and Apple Pay. It also accepts payments for invoices and gift cards through mobile and virtual terminals.
Payment processing: SumUp can process cash, credit, and debit card payments. You can add tips, issue refunds, or assign and adjust tax rates for your products and services. You can also disable the cash payment functionality if needed.
Invoicing: Create, send, and track all your invoices in one place. Include a payment link in your invoices so that your customers can easily send you payments.
Three-in-one card reader: SumUp has its own proprietary credit card reader. There are two variants and are both capable of accepting swiped, EMV and contactless payments, including Google Pay and Apple Pay.
SumUp dashboard: SumUp's dashboard is available when you log in to your SumUp account from a desktop. It shows you your total sales revenue, which you can filter according to your preferred time frame or by employee. You can also get a quick analysis of your transaction history.
Employee management: Adding employee accounts allows you to process multiple transactions at a time. Permissions for employees are the same and limited to processing sales and accepting payments.
Inventory management: The Product Catalog tool gives you access to basic inventory management features. This includes adding products, categories, and variants. Using this feature also enables the sales tax function, which lets you assign sales tax rates.
Virtual Terminal: This allows you to accept card payments by entering the card details on your phone or computer if a card reader is not available. Interested users will have to contact customer support to access this feature.
Payout features: SumUp processes payouts daily at no extra cost and tracks the transfer progress from your SumUp dashboard. You can also contact customer support if you prefer a different frequency for your payouts.
Gift Cards: SumUp offers free customization tools for digital gift cards from the SumUp app, which you can then share with your customers through a designated link. You can apply different gift card amounts, as well as discounts, and even create designs that your customers can choose from.
Receipts: You can send digital receipts through SMS or email, or opt to connect your terminal to a Bluetooth printer for printed receipts. Your receipts can also be customized through SumUp's app by updating your contact details and adding a custom logo and message.
SumUp Ease of Use
Two-step sign up: Creating a SumUp account only takes minutes with its two-step sign-up feature. However, you need to request for a card reader, which takes three to four business days to arrive.
Easy-to-use platform: SumUp's payment app is simple and easy to use. The layout is clean, so it's easy to navigate. Beginners with no technical background will find the platform user-friendly.
Missing plug-and-play integrations: Aside from the lack of chargeback protection, SumUp is missing key integrations such as web building and accounting tools.
Application Programming Interface (API) and Software Development Kit (SDK) Integrations: SumUp does not support third-party plug-and-play integrations, but it provides a host of API and SDKs for accepting international payments, adding user interface screens for customers of different business models, and more.
SumUp Customer Support
SumUp's help center includes a knowledgebase and FAQs on its website. A "Support Tab" is also available within the app, allowing you to directly send support requests using a contact template. SumUp's support team is available via phone call from Monday to Friday, from 9 a.m. to  7 p.m. Eastern time at 1-888-250-2164.
What Users Think of SumUp
Reviews for SumUp are somewhat mixed, although—because it is a Europe-based provider—most of the feedback is not from the US. It is important to note that some key features such as omnichannel tools, are only available to European customers, which may reflect on the ratings. That said, users appreciate the fact that SumUp is inexpensive and the pricing is simple. Other positive feedback mentions the system's mobility and ease of use.
On the flipside, reviews over the provider's customer service are mixed, with most of the positive feedback coming from Europe-based users. Most of the negative feedback that SumUp received revolves around the need for additional tools such as customizable reporting and integrations.
| Users Like | Users Don't Like |
| --- | --- |
| User-friendly app | Limited reporting tools |
| Inexpensive/reasonably priced | Needs more integration |
| Mobility | Intermittent connection issues |
Bottom Line
Overall, SumUp ticks most of the boxes for startup and small business users. This is evident with most of its positive reviews coming from solopreneurs and small business owners. It offers competitive pricing and a handy, inexpensive card reader with built-in chip and contactless processing. Small quick order restaurants will also find SumUp's simple inventory management tools helpful. And while it does not provide third-party plug-and-play integrations, SumUp comes with API and SDK tools to help users customize their payment process to match their business model. Visit SumUp to create a free account.
You May Also Like …