6 Best Real Estate Document Management Software
It is essential for real estate professionals to have reliable document management software, helping them stay organized and manage transactions efficiently. Document management solutions make it easy for agents to manage their documents by providing secure storage and accessibility and reducing the risk of document errors.
After a thorough evaluation, we found the best real estate document management systems based on pricing, features, integrations, ease of use, customer reviews, and our expert opinion:
Best Real Estate Document Management Software at a Glance
Software

Starting Monthly Price

Free Trial

Mobile App

Customer Support

$31.99

✕

✓

Live chat, phone, and email

$25

✕

✓

Live chat, phone, and email

$100

✕

✕

Phone and email

$15

✓

✕

Phone and email

$99

✕

✓

Phone and email

$15

✓

✓

Live chat, phone, and email
Having a hard time choosing the document management software that's best for your real estate business? Start by taking our quiz below:
Which real estate document management software is right for you?
Dotloop: Best for All Real Estate Transaction Types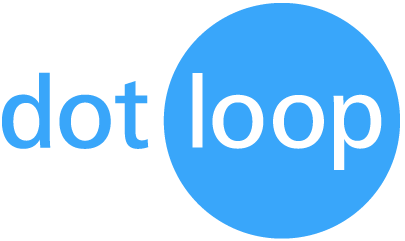 Pros
Integrates with third-party applications
Collaboration tools
CRM (customer relationship management) tools included
Cons
No website builder
Dedicated success manager only available for teams and businesses
Some technical skills are needed for the setup
Monthly Pricing
Premium plan: $31.99
Teams plan: Customized pricing
Business+ plan: Customized pricing
Our Expert Opinion on Dotloop
Dotloop is a powerful and comprehensive document management solution designed specifically for real estate professionals. Its robust features allow agents to edit, sign, share, and store documents—streamlining the entire document management process. The platform also offers an intuitive interface and has workflow tools that eliminate the hassle of managing manual paperwork. Dotloop has integration capabilities, enabling agents to collaborate with over 75 other real estate tools and ensure data is transferred seamlessly.
Features like contract creation, e-signatures, and task management set it apart from other options in the market. Additionally, Dotloop's data security makes it the go-to choice for agents, brokers, and transaction coordinators. The platform offers advanced security measures, such as encryption, user authentication, and access controls, to protect sensitive client information. Dotloop could improve its services by making it easier for new agents to set up the platform.
Robust document editor: Real estate professionals can create, edit, and customize documents with ease.
SMS texting communications: Helps with seamless and efficient communication between agents, brokers, and clients.
Document scanner: Agents can easily capture and upload physical documents directly into the system.
Document templates: A wide range of customizable templates for contracts, forms, and agreements, saving agents time and effort in drafting frequently used documents.
---
Users of Dotloop gave it a customer review rating of 4.7 out of 5. Reviewers appreciated the platform's ability to help them create and store contracts, manage tasks, and obtain e-signatures. Many agents said it was easy to edit the documents and liked the shortcuts included in the platform. There are also links to "how-to" videos that many found super-helpful and easily shared among teams.
While Dotloop received a lot of positive reviews, some users expressed a few concerns. One common criticism is the learning curve associated with using the platform. New users unfamiliar with its features and functionalities may require time to utilize the system effectively. Additionally, a few users have mentioned the signatures will get erased if you edit the document afterward. Some users have also mentioned occasional delays in support response time. For a platform with better support, consider DocuSign's 24/7 customer service hours.
---
SkySlope: Best for Creating & Storing Customizable Forms

Pros
Document storage
No technical skills to launch
Document templates provided
Cons
No logo and branding tools
Lead generation not provided
Limited integration capabilities
Monthly Pricing
Starter: $25 per agent
Pro: $15 per agent
Power: $10 per agent
Our Expert Opinion on SkySlope
SkySlope is one of the best real estate transaction management software—allowing real estate agents to set their business on auto-pilot. It offers a user-friendly interface and intuitive tools for agents and brokers to streamline their document workflows. Added security and encryption features ensure client information is protected. The platform also allows agents to auto-populate forms with data from the MLS, enabling agents to focus on closing deals.
SkySlope easily lets real estate professionals customize fields, add branding elements, and tailor the forms to their specific business requirements. An available broker library has preloaded forms readily available and up to date, so they're always ready when needed. The automation technology updates the matching form fields and makes sure there are no duplicate entries. SkySlope could offer more integrations to allow agents to connect it with more lead generation sources, which would greatly improve the platform.
Customer support: Reliable 24/7 assistance to address any queries or issues that users may encounter.
Task and transaction management: Tools for managing tasks and transactions, allowing users to track progress, set deadlines, and collaborate with team members.
Data analytics tools: Allows agents to compare client offers for available listings for easy-to-sort data points for better decision-making.
Broker dashboard: Offers real-time insights, analytics, and visibility into your transactions.
---
Real estate professionals gave SkySlope a customer review rating of 4.4 out of 5. One user praised the ability to have documents all in one place for quick review and approval. Some reviewers liked the ability to see who accessed the files to track when their commission was processed. Customer support was also highly praised in the top-rated reviews. Users mentioned they received undivided attention and quick responses from the customer support team.
A few negative reviews of SkySlope mention certain areas of improvement. The search bar in the platform can be slow to pull up searched properties. A reviewer specifically mentioned its lack of transaction management features, and another user said the platform did not integrate with their internal forms. For better integration features, RealtyBackOffice offers third-party integration.
---
Lone Wolf Workspace: Best for a Centralized Intranet Hub

Pros
Ability to send and receive documents
Website builder tools available
Customer relationship manager (CRM) integrations
Cons
No logo/branding tools
Document encryption not available
Mobile application not provided
Our Expert Opinion on Lone Wolf Workspace
Lone Wolf Workspace is a powerful real estate document management software (formerly known as Propertybase Back Office and BackAgent). The real estate software is designed to facilitate seamless collaboration among agents and brokers. Lone Wolf Workspace helps real estate teams and brokerages streamline internal processes, fosters effective communication, and enhances overall productivity. One key feature of Lone Wolf Workspace is the ability to reduce a business' liability with its secure real estate document storage and enhanced compliance by reminding agents of required documentation.
Teams that use Lone Wolf Workspace can leverage its intranet to allow team members to communicate, share documents, and work together efficiently. The intranet also provides managers with a 360-view of the business, allowing them to better understand brokerage activities. Lastly, the document repository has commonly used documents, forms, company guidelines, market reports, etc. These documents are located in one convenient place for agents to access when needed. Lone Wolf Workspace could improve by offering more affordable monthly plans for new and inexperienced agents.
Marketing documents storage: Central space for brokerage-approved marketing materials and links.
Message boards: Serves as a centralized communication platform for office-wide announcements.
Transaction management: Allows real estate professionals to efficiently manage and track the entire transaction process, from listing to closing.
Predictive workflows: Keep agents and clients informed about the necessary documents or actions expected at each stage of a transaction.
---
Users gave Lone Wolf Workspace positive reviews for its robust features and its ability to facilitate efficient collaboration among the team. Users highlight the platform's centralized hub, which enables seamless communication and document sharing among agents and brokers. Another user mentioned the easy-to-use interface of the platform. The platform received an overall customer review rating of 4.5 out of 5.
Although Lone Wolf Workspace had a high review score, with no reviews under 3 stars, there were a few comments on areas of improvements that could be made. One reviewer said the website had slow loading times and overall just lagged when trying to use it. In our review of the platform, it could use live chat features to provide additional support features for its clientele. Users who prefer live chat features should consider Dotloop's platform instead.
---
RealtyBackOffice: Best for Agent Management Tools

Pros
Document tracking capabilities
Available cloud storage
Third-party integrations available
Cons
No third-party security verification
Mobile application not available
Live chat support is not provided
Monthly Pricing
Agent/Team Plan: $15 per agent
Getting Started Plan: $80 per month for up to 10 agents; each additional agent is $7
Growing Plan: $150 for up to 25 active agents; each additional agent is $5
Building Traction Plan: $200 for up to 40 active agents; each additional agent is $4
Almost There Plan: $320 for up to 80 active agents; each additional agent is $3
Made It! Plan: $450 for up to 150 active agents; each additional agent is $2
Our Expert Opinion on RealtyBackOffice
RealtyBackOffice is a dynamic real estate file management software solution that helps real estate professionals manage their back-office. The platform has transaction management, document management, and signature capabilities, along with reporting to help alleviate the day-to-day processes of a real estate business. Its e-signature capabilities are fully integrated into the platform, so clients don't have to download other applications, and paperwork is available on all devices.
The agent management tools allow team members to easily onboard new agents onto the team and create agents' user profiles and premade workflows. Team leaders can also set agent permissions and have agent activity tracking where you can see an agent's calls, notes, and conversations. For a better user experience, a mobile application could allow agents to manage their teams on the go.
Agent production reports: Comprehensive agent production reports offer valuable insights into individual agent performance. This allows brokers to track sales, transactions, and other key metrics efficiently.
Unlimited agent documents: The freedom to store and access an unlimited number of documents pertaining to an agent's onboarding for organized and easily retrievable documents.
Recruitment tracking: Enable brokers to manage and monitor the recruitment process, allowing them to track candidate progress, review application documents, and streamline the agent onboarding process.
---
RealtyBackOffice received high customer review ratings of 4.9 out of 5. Many reviews mentioned the time-saving features for brokerage owners and team leaders. Most said the platform was easy to use and launch. The CRM was mentioned as a great place to centralize leads and distribute leads among team members. Some reviewers also praised customer service for answering when users call for assistance.
There were few negative reviews for RealtyBackOffice, however. There were some suggestions within the reviews that could help the platform improve. One user wished they could number their transactions when entering into the system instead of numbering the transaction after details were inputted. Another user said uploading documents into the platform could be slow on occasion. For quicker document upload, perhaps agents can use a platform with forms already integrated, such as SkySlope.
---
Brokermint: Best for Commission Management

Pros
Customizable reports
Website builder tools available
Cloud document storage is provided
Cons
No free plan available
Live chat support is not offered
Lead generation tools have added fee
Monthly Pricing
Simple Start: Starting at $99
Standard: Starting at $169
Enterprise: Starting at $239
Our Expert Opinion on Brokermint
Brokermint is a comprehensive real estate back-office tool with a leading document management system for real estate agents. It offers real estate businesses tools like transaction management, reporting, and analytics to enhance efficiencies and streamline operations. With available integrations, Brokermint reduces the need to manually enter data for better business compliance. Additionally, a mobile application allows agents to track their pipeline, send documents for signatures, and check off completed tasks on the go.
For real estate teams that need assistance with commission calculations, Brokermint has commission automation tools to make quicker payouts. The tool will effortlessly calculate commissions, track agent earnings, and manage payouts accurately. The platform also supports flexible commission structures, allowing for customization based on specific brokerage needs. Although the platform contains transaction management solutions, it could be improved by adding real estate listing management.
Agent statements: Brokers can generate detailed statements for agents that track their commissions, expenses, and other financial transactions.
Agent profiles: A comprehensive agent profile can be made for each agent with key information such as contact details, licenses, certifications, and performance metrics.
Ability to track cash flow: Accounting features are available to help teams monitor and analyze business financial transactions to ensure the good financial health of the real estate business.
E-signature: This functionality allows agents and clients to electronically sign documents, contracts, and agreements, eliminating the need for physical paperwork.
---
Users found Brokermint to be extremely user-friendly while helping them increase the efficiency of their business. Many reviewers said the platform helped reduce clutter by organizing documentation electronically. Also, the platform makes it easy for users to retrieve documents and download all agent statements and paperwork in one place. Customer service assisted with the transition to the platform, which many found to be helpful. The platform was given a customer review rating of 4.5 out of 5.
Some users have mentioned limitations in terms of the number of columns that can be displayed and the layout of the reports, which can make them difficult to navigate and analyze. Another concern raised by users was related to the customization of transaction stages. While Brokermint allows for customization, the process involves creating a custom field, which can be seen as additional work. Users should consider SkySlope for easier form customization.
---
DocuSign: Best for E-signature Capabilities

Pros
Free plan for 30 days
Integrates with third-party real estate websites
Live chat customer support
Cons
Website builders not included
No lead generation tools
Advance form fields only in the business plan
Monthly Pricing
Personal: $15
Standard: $45
Business Pro: $65
Our Expert Opinion on DocuSign
DocuSign revolutionizes the way real estate professionals handle documents and transactions. It offers document generation along with automated document workflows to help agents accelerate deal closures. The platform also eliminates the hassles associated with traditional paper-based processes. It has the capability to capture data via web forms and populate documents for signature. A mobile application conveniently and securely allows agents to manage and sign documents on the go.
With DocuSign's electronic signature tools, real estate agents can easily and securely sign, send, and manage documents digitally. DocuSign's e-signature features comply with legal standards and regulations, providing authenticity, security, and legal enforceability to signed documents. By eliminating the need for physical paperwork, DocuSign's e-signature feature simplifies the document signing process, reduces turnaround time, and enhances overall efficiency. DocuSign could improve its use case for real estate agents by adding general real estate templates for easy document creation.
Application programming interface (API): A robust API allows integration and customization of the platform's functionality, enabling seamless integration with other systems.
Clickwrap: DocuSign's clickwrap feature lets users create and implement legally binding agreements.
Electronic notarization: It allows users to securely notarize documents digitally, eliminating the need for in-person notarization and expediting the document authentication process.
Identity verification: The identity verification tools authenticate the identity of signatories through various methods, such as knowledge-based authentication questions and SMS verification codes.
---
With a customer review rating of 4.8 out of 5, users appreciated the effectiveness of DocuSign's electronic signature functionality. Many said it worked seamlessly and completed the necessary task. Additionally, the availability of DocuSign Identify enables teams to safely verify customers' identities before obtaining their signatures on legal contracts, enhancing security and compliance.
Some users who gave DocuSign negative reviews point out that loading times can become slow when processing documents with a large number of pages. Additionally, a common concern raised is the limited customization options available, where users may feel restricted in customizing forms, templates, and designs according to their preferences. Some reviewers also express disappointment with the signature section, finding it lacking in intuitive scrolling features. Users can instead try Brokermint's e-signature features that are available on its mobile application.
---
How We Evaluated Best Real Estate Document Management Software
By integrating real estate document management systems, real estate businesses can enhance their profitability by enabling agents to maintain organization through automated workflows and notifications. Streamlining the paperwork process benefits all parties involved in a real estate transaction. In our assessment of top real estate document management software, we considered factors such as pricing, comprehensive features, integrations, storage capacity, security measures, and user-friendliness.
The overall winner in our assessment of the best real estate document management software is Dotloop. With an overall score of 4.37 out of 5, Dotloop emerged as the top choice for its comprehensive features and storage and security capabilities. Except for the need to have some technical ability to set up the software, it scored high in the overall ease of use. With various pricing structures, the platform can also accommodate real estate individuals, teams, and businesses.
Other criteria used to evaluate real estate document software:
20% of Overall Score
We assessed whether the software contained a free trial or plan, and if there was a subscription plan for a single agent or team.
20% of Overall Score
The general features analyzed include sending and receiving electronic documents, document tracking, notifications, and custom reporting. We also identified whether the software had team collaboration tools for larger teams and if it provided agent task lists.
15% of Overall Score
Each software was scored based on how long it allowed documents to be stored and accessed on the system and if it was stored in the cloud for easy document retrieval. We considered whether there was document encryption and third-party authentication to keep documents and client information safe.
10% of Overall Score
For a more robust solution, we evaluated if the software integrated with CRMs and third-party real estate websites. Additionally, we considered whether the software provides website building, lead generation tools, and branding.
10% of Overall Score
Customer feedback for each platform was based on customer reviews of the software along with the popularity of the provider to ensure the software meets client expectations.
10% of Overall Score
Expertise in the field and firsthand experience with the providers allow us to appraise the standout features, value for the money, and ease of use for each software.
10% of Overall Score
We looked at the overall usability of the real estate document management software in this list, taking into consideration how much time is needed to learn the system. We also weighed the initial learning curve and the skills needed to operate the software.
5% of Overall Score
We looked into the convenience and attainability of customer service for technical and customer support.
*Percentages of overall score
Frequently Asked Questions (FAQs)
Yes, most document management software solutions support a wide range of file types. File formats like PDFs, Word documents, images, spreadsheets, and more are generally supported. The real estate document management software has the ability to upload, store, and manage various file formats.
---
Document management software prioritizes security measures to protect stored documents. These security features include data encryption, secure server infrastructure, regular security audits, and compliance with industry standards, such as Health Insurance Portability and Accountability Act (HIPAA) or General Data Protection Regulation (GDPR).
Additionally, reputable software providers employ stringent access controls to ensure that only authorized individuals can view or modify documents. It's important to select a document management software solution that emphasizes data security to safeguard sensitive real estate documents and client information.
---
Yes, many real estate document management software offers integrations with commonly used real estate tools and systems. These integrations can include customer relationship management (CRM) software, transaction management platforms, and email systems. By integrating with other tools, document management software ensures seamless workflow and streamlined processes and eliminates the need for manual data entry or document duplication.
---