The best real estate transaction management software gives realty professionals the ability to create, send, store, and track documents securely electronically, leading to more efficient sales processes. We evaluated 11 transaction management platforms and found the six best based on price, integrations, storage, security, ease of use, and customer service.
Top 6 Real Estate Transaction Software 2019
| Real Estate Transaction Software | Best for |
| --- | --- |
| | (Best overall) Agents needing affordable, feature-rich transaction software with an app |
| | NAR members seeking discounted pricing and features for real estate-specific digital document management |
| | Brokers wanting transaction software with a built-in intranet for team communication |
| | Brokers seeking transaction software with audit features like broker approval and automatic record keeping |
| | Brokers needing templated documents and checklists for streamlined workflow |
| | Agents wanting flexible pricing based on the number of new transactions per month |
How We Evaluated Real Estate Transaction Software
Agents and brokers should be focused on the client during the sales process, which doesn't leave them a lot of time to manage documents. That's why we picked transaction management tools that make that process easier. Primarily, we considered platforms that include electronic document signing capabilities, ample storage, intuitive interfaces, multiple integrations to streamline workflows, robust security to protect data, and quality customer service.
The criteria we used to evaluate the best transaction management software include:
Price: To ensure the software is affordable, we considered platforms that are no more $30 per month for agents or $100 for brokers. A free trial or discount is a bonus.
Features: The features considered must, at minimum, include the ability to send and receive electronic documents. Tracking, reporting, electronic signing, and notifications are advanced features that made certain products stand out from the crowd.
Integrations: The ability to seamlessly fit existing agent/broker solutions—like customer relationship management (CRM) tools, website builders, and lead generation tools—into transaction management software saves time and effort, so we favored platforms that offer easy integration with multiple third-party tools.
Storage: The ability to store documents helps agents and brokers keep a record of contracts for future use and audits. Therefore, we only considered software that includes enough storage to handle all of the documents required in sales transactions.
Security: Due to the sensitive personal information contained in real estate documents, security is a must-have; either built-in encryption or third-party security verification was a baseline for the software we reviewed.
Ease of use: All transaction management software in our ranking is easy to use for all skill levels and use cases. Details about how to use each one are included where relevant.
Customer service: As a baseline consideration for our ranking, all providers were required to offer email and phone support. Chat and a training library or webinar were considered bonus support inclusions.
Dotloop emerged as the best real estate transaction management software in our ranking due to the robust mixture of features—available on desktop and via a mobile app—that help agents and brokers send documents to buyers and sellers electronically. Not only is Dotloop easy to use, but it features multiple third-party integrations, ample storage, and security at a reasonable price. Additionally, the platform's customer service is excellent.
Dotloop: Best Real Estate Transaction Management Software Overall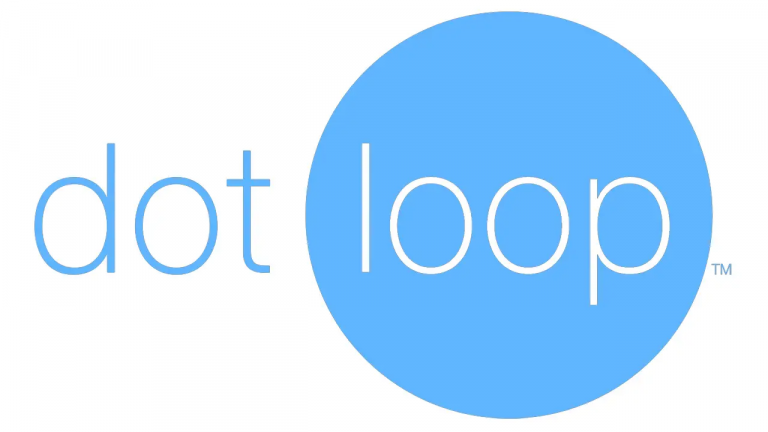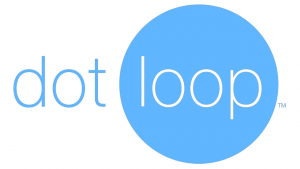 Dotloop is a real estate transaction software that stands out as our top pick because agents can create and send documents from their desktop or mobile app easily for only $29 per month. In addition to basic document management tools, Dotloop uniquely offers the ability to text form to clients. Given the mobile-centric nature of its offerings, Dotloop is ideal for agents who spend time out in the field.
Dotloop Pricing
Dotloop pricing is $29 per month for agents for unlimited transactions. In place of a trial period, agents can sign up for 10 free transactions to test the features for themselves. There is a broker package that includes multiple users, but this requires custom pricing; call Dotloop for a quote.
Dotloop Features
The robust features of Dotloop include the ability to create, edit, and send electronic documentation from a desktop computer or a mobile device. Agents can send documents through online fax, short message service (SMS) text, or email to clients to streamline the sales process easily. Also, with powerful integration of third-party apps and high-level security for document storage and sharing, agents can streamline workflows and ensure the safety of client information.
Storage
Dotloop storage gives agents and brokers the ability to look through emails and signed documents, edit history, and access logs for all transactions in one place. However, Dotloop is missing reports about stored documents and related transactions. While most agents do not need this kind of reporting, if you do, Brokermint is a better choice.
Security
Dotloop keeps data safe by employing a third-party, independent security service to check protocols regularly. The security regulations deployed by Dotloop are so strong that it does not even share user data within Zillow, its parent company. Information is not downloaded without the agent or broker specifically clicking the download button in their account for a copy of a contract or data. With these features, Dotloop security is unmatched on our list.
Integrations
The Dotloop platform integrates with 55 solutions in the real estate industry to make it easier for agents to move between platforms. These platforms include Real Geeks, PropertyBase, Dropbox, Zillow, and BombBomb, among many others. There are also franchise integrations for ERA, Coldwell, and Century21, as well as several other companies, with already-included logos and branding tools.
Unique Features
While many real estate tools offer apps, Dotloop's mobile app for managing transactions on the go is a standout in this niche. Not only can you view documents via either the platform's Android or iOS app, but you can also sign and send them. Also, agents can communicate with clients and other transaction participants on the go, making it easy to manage the sales process without interrupting home showings and client meetings.
Dotloop Ease of Use
The first thing most users note about Dotloop is how easy it is to set up and use. From creating and sending documents to editing documents from the mobile app, Dotloop is a leader in making electronic document distribution accessible for agents and clients.
Dotloop Customer Service
Dotloop customer service is top-notch with representatives available via phone, email, or chat Monday through Friday from 8 a.m. to 10 p.m. and Saturday and Sunday from 9 a.m. to 6 p.m. Eastern time. Dotloop's website also hosts a robust library of webinars and video topics that help customers answer both technical and general use questions.
What Dotloop Is Missing
Dotloop, while powerful, is missing the advanced branding customization that allows agents to make documents uniquely their own. While logos can be added, additional formatting options are missing. For some agents, this can mean that forms feel too generic, which hurts their branding. If customized branding is a must for you, then DocuSign is a better choice.
What Users Think About Dotloop
Users overwhelming love Dotloop for its ease of use and robust features. Hundreds of reviewers on g2 and Capterra appreciate the features and mobility of Dotloop. Ease of setup and ease of daily use are mentioned as the most valuable things about Dotloop.
Where to Find Dotloop
Dotloop gives agents the ability to create and send electronic documents affordably from any computer or mobile device. Find out more about Dotloop features and sign up for your 10 free transactions today.
DocuSign: Best for NAR Members


DocuSign is a transaction management software that offers unique benefits for National Association of Realtors (NAR) members. They receive a significant discount with enhanced features. DocuSign stands out by offering real estate agents a way to brand communications and get signature notices fully, all for $35 per month. Given the discount available, DocuSign is best for Realtor members of the NAR.
DocuSign Pricing
DocuSign offers a Real Estate Starter package for $10/month and a feature-rich Realtor package for $20/month. NAR members, however, can get the Realtor package for only $16/month. This includes unlimited, branded transaction management, document comments, multilingual support, and signature reminders and notices.
DocuSign Features
DocuSign offers a wealth of signature, branding, and multilingual support tools to real estate agents. The inclusion of notices and reminders about missing/completed signatures keeps everything on track. Integrations, however, are not a strong point of DocuSign.
Storage
DocuSign automatically saves documents for 30 days from the time it is marked complete. Administrators of the account can change these preferences to up to 9,999 days. The only way to backup all of your documents indefinitely is to connect your personal cloud storage—like Dropbox or Google Drive—to DocuSign. If storage is a concern due to regular auditing or tracking needs, then consider Dotloop for agents or Brokermint for brokers.
Security
DocuSign—like Dotloop—takes security seriously with multiple security certificates. These come from vetted security sources and include ISO 27001, Payment Card Industry Data Security Standard (PCI DSS), CloudTrust, and Cloud Security Alliance (CSA) Security Trust Assurance and Risk (STAR) protection. All certifying associations independently check and verify the security protocols of DocuSign to make sure that your data and information is safe.
Integrations
DocuSign is more limited in its third-party integrations than Dotloop. Most of the integrations it has are for general-purpose solutions like ConnectMLS, Google Docs, Salesforce, and ZohoCRM. However, it does feature real estate-specific integrations for iBroker, LoneWolf, and LeadStreet.
Unique Features
While discounted NAR pricing is a standout offering of DocuSign, it also offers tools to keep the sales process on track. Most notably, the software includes signature notifications and reminders to make sure that relevant parties review and sign necessary transaction documents. This can be exceedingly helpful for agents who are juggling multiple offers and need reminders to ensure they expedite sales closings.
Also, DocuSign boasts a proprietary tool called Zipform, which helps agents to turn the most used documents into templates for reuse at a later date quickly. What's more, agents can allow clients to change or add information to document fields.
DocuSign Ease of Use
Reviewers noted that DocuSign was extremely easy to use for agents and the majority of clients. A few noted that DocuSign was not user-friendly for nontechnical clients, but these comments are rare.
DocuSign Customer Service
DocuSign offers customer service via an online chatbot that answers basic questions with predefined answers or connects you to an actual person for more help. You can also contact customer support by phone, email, and online trouble ticket during the week. There is also a video library, a how-to community, and DocuSign University for training on how to use the system.
What DocuSign Is Missing
The most significant missing piece for DocuSign—considering its partnership with the NAR and corresponding member discount—is real estate-specific integrations. The ability to connect lead generation tools, CRMs, and website builders to transaction management software saves time for agents. If this is an issue for you, then BackAgent or Dotloop are better choices.
What Users Think About DocuSign
Thousands of reviewers on Capterra and g2 report high levels of customer satisfaction with DocuSign. Some users reported that less technically savvy clients experienced trouble completing the forms and signing in the proper place, but these complaints were rare and never a deal-breaker for the agent.
BackAgent by PropertyBase: Best for Team Communication


BackAgent by PropertyBase is real estate transaction software with both electronic document management tools and an intranet built into the platform; pricing for both is $5/month. BackAgent is unique because the software allows agents to share a group calendar and communicate about various tasks. With this kind of collaboration, BackAgent is ideal for brokers overseeing transactions involving multiple agents.
BackAgent Pricing
BackAgent pricing is $1.50/month/agent for intranet, $3.50/month/agent for transaction management, and $5/month/agent for both. However, there is a $100 minimum. This is an important consideration, as a broker with 20 agents on the $5 plan would pay the same as a broker with one to 19 agents.
BackAgent Features
BackAgent is the only transaction management software built with group tools for collaboration, like shared calendars, task lists, and notification of document comments. The intranet helps agents talk to each other and see what items need to be handled to stay on task.
Storage
BackAgent storage is similar to DocuSign in that it provides cloud storage integration needed to sync documents to your Dropbox or Google Drive. Any contacts or documents you want to store will need to be added to your own cloud storage for safekeeping. Like Dotloop, transaction notes and history are stored in the transaction manager for broker auditing and reporting. If you want both tracking and storage, however, then Dotloop is a better choice.
Security
BackAgent includes secure user profiles and data protection. As BackAgent uses Dotloop for document management, the same high security that protects Dotloop also protects BackAgent. If security is an issue for you and you are not a brokerage, then you should check out Dotloop directly.
Integrations
Like DocuSign, BackAgent offers limited integrations, but many of the ones included are real estate-focused—like Zillow Premier Agent. BackAgent also has franchise connections with ERA, Better Homes & Gardens, Century21, Coldwell Banker, and EXIT so agents can add brokerage-branded documents.
Unique Features
BackAgent's standout feature is undeniably its intranet. Agents can post updates on transactions for others to see, comment on shared documents, receive notifications on document changes, and send direct messages about tasks and transaction responsibilities. Additionally, a shared calendar helps agents manage the closing process, ensuring a smooth sale without unnecessary interruptions.
BackAgent Ease of Use
BackAgent is easy to use for the majority of people. Big buttons and icons give users direction on what to do and where to click to add documents or download contracts. A task feed helps users see what is important. Notices above each icon tell agents that checklists, calendars, conversations, or contracts need attention. Although it can feel dated, this platform is simple to navigate for all users.
BackAgent Customer Service
Technical support is available 24/7 through phone and email. You can also schedule a call to fit into your timeframe if desired. If accessing customer service on your schedule is an important factor for the success of your team, then BackAgent is a good choice.
What BackAgent Is Missing
BackAgent is missing a lower price for smaller brokerages. Although the starting price of $5 per agent for both intranet and transaction management seems like a great deal, the minimum investment price of $100 means that brokers with only a few agents will be paying too much. Alternatively, Brokermint is $99 for five seats. While this is comparably priced, additional audit features for transaction management might be worth the investment.
What Users Think About BackAgent
BackAgent is a new product from PropertyBase, so it has fewer reviews than other products on our list. Capterra, g2, and ActiveRain reviewers agree that the user interface felt slightly dated. Overall, reviews said that BackAgent was easy to use for transaction management and team communications, but it could be clunky for users accustomed to an up-to-date interface.
Brokermint: Best for Audits & Automatic Record-keeping Features


Brokermint is real estate transaction software with automatic record-keeping and tracking features to help brokers prepare for audits. This includes in-depth reporting of all transaction records. Pricing is also eminently affordable, starting at $99 per month. Given its standout features, Brokermint is right for brokers wanting ultimate approval of transactions, customized reporting, and document tracking.
Brokermint Pricing
Brokermint costs $99/month for the Simple plan for transaction management with templates, forms, and reports. The Standard Plan costs $169/month and includes team management tools, MLS integration, and a group dashboard for one to five agents. The Enterprise Plan is $239/month for agent onboarding, multiple offices, and single sign-on.
Brokermint Features
Brokermint includes many helpful features to maximize workflow efficiency, like checklists, notifications, and templates. The platform also includes broker tools for agent commissions, transaction tracking, and customized reporting. Compared to BackAgent, the auditing tools in Brokermint are easier and more robust.
Storage
Brokermint has unlimited forever storage for as long as your account is active. As the best solution for those who need to retain documentation for audits, Brokermint promises never to delete any data—even if agents are removed from your account. As long as your account is active, Brokermint keeps all documents created for your company. This is only matched by RealtyBackOffice and Paperless Pipeline real estate transaction management.
Security
The Brokermint security provider is Amazon Web Services (AWS). Brokermint states that AWS has a 99% uptime and top-notch security data encryption without noting any external verification or certification processes like Dotloop or DocuSign. If security is a particular concern, then you should contact Brokermint to request further details or consider Dotloop.
Integrations
Brokermint rivals Dotloop for the types of third-party integration. With popular apps integrations like BoomTown, Contactually, and PropertyBase, Brokermint understands the importance of real estate-specific app integrations that save time. Where Brokermint sets itself apart from all other transaction management software solutions, however, is custom integration. It will provide integration for apps upon request by the user.
Unique Features
Brokermint's highlight is its suite of tracking and auditing tools. Not only does it include unlimited storage, but it also includes customizable reminders and notifications for staying on top of all transactions; reporting and analytics based on individual agents, franchises, or transactions; and a broker review feature that allows agency brokers to examine all transaction documents before they are submitted to clients.
Brokermint Ease of Use
Reviewers repeatedly note that Brokermint is easy to use. Some users state that it took some time to get used to the labels and terms used by Brokermint in the interface/dashboard, but this was not a significant barrier to using it. Although Brokermint might not be an out-of-the-box system, the user acclimation time was short and easy.
Brokermint Customer Service
Brokermint is available 8 a.m. to 6 p.m., Monday to Friday Pacific time. You can call, email, or chat with Brokermint customer service—either for technical help or help setting up your account and using the platform. There is also an extensive online knowledge base available with videos and articles to answer basic questions.
What Brokermint Is Missing
The biggest thing missing from Brokermint is the ability to use it on the go through an app. As most agents spend time out of the office showing properties, the ability to create and send documents through a mobile app is vital to saving time. If you are an agent who spends a lot of time out of the office, then the mobile app from Dotloop is a better choice.
What Users Think About Brokermint
Hundreds of users on Software Advice note that Brokermint is easy to use once you get used to it. Reviews noted that broker features like reporting and adding commissions were a great help. The ability to see everything in one dashboard was also a benefit.

RealtyBackOffice is real estate transaction software focused on streamlining workflow via multiple third-party integrations and marketing automation tools. The platform, which is priced starting at $15 per month, includes checklists and templates that give agents a quick-start way to complete regular tasks quickly. This real estate transaction coordinator software is ideal for agents that want to focus on improving the efficiency of their day-to-day work.
RealtyBackOffice Pricing
The pricing for RealtyBackOffice is based on the number of agents that need to use the system. All pricing includes a CRM, profile pages, pipeline, and group calendars. One agent costs $15/month, 10 agents cost $80/month, and 25 agents cost $150/month. RealtyBackOffice can accommodate teams of 150-plus for $450/month without annual contracts.
RealtyBackOffice Features
RealtyBackOffice focuses on providing workflow tools for agents to save time and effort. These include tools/features like a CRM, templates, project pipelines, notices, auto-generated escrow letters, and agent permissions.
Storage
Like Brokermint and Paperless Pipeline, RealtyBackOffice will retain your data and documents for as long as your account remains open. The ability to continuously access documents and data for tracking is a vital part of running a multi-person brokerage, so this is a huge asset of RealtyBackOffice.
Security
RealtyBackOffice notes that it uses 256-bit document encryption to make sure that all data sent and received is safe. While this 256-bit encryption is industry-standard, RealtyBackOffice does not use outside security reinforcement like Dotloop or certification services like DocuSign.
Integrations
The focus on integration in RealtyBackOffice stands out from other software on our list. With more than 1,000 apps to integrate into RealtyBackOffice—even more than Dotloop—agents can add features for email marketing through MailChimp, cloud storage through Dropbox, project management through Insightly, and Zapier for practically everything else. RealtyBackOffice is uncontested for its extensive portfolio of integrations.
Unique Features
While integrations are a big selling point of RealtyBackOffice, it also offers its own tools for workflow automation that agents and brokers will find extremely useful. This includes the ability to generate escrow and disbursement agreement letters automatically, access to workflow templates that add tasks associated with specific kinds of transactions automatically and use of a wealth of checklists and templates for every step of the transaction process.
RealtyBackOffice Ease of Use
RealtyBackOffice is incredibly easy to use according to user reviews and testimonials on its website. Many reviews noted that it was out-of-the-box easy and simple enough to start using immediately. The number of apps integration included is key to this. They make the RealtyBackOffice system seamless because people can add in products that they are already accustomed to using.
RealtyBackOffice Customer Service
RealtyBackOffice—like BackAgent—offers 24/7 customer service through email and phone. Chat is available during office hours to help with technical or billing inquiries. The ability to ask questions at any time of the day generally improves customer satisfaction.
What RealtyBackOffice Is Missing
As of now, RealtyBackOffice is missing email sync. Although this feature is coming in future updates, it is important for tracking and audits to make sure all things are logged for reports, including email communications. As this feature becomes available, RealtyBackOffice with be hard to beat for agents and brokers. If email sync is important to your efforts, then Dotloop is a better choice.
What Users Think About RealtyBackOffice
Reviewers on Facebook and Capterra report that they are happy with the ease of use, customer service, and features of RealtyBackOffice. Some users noted that the emails sent to clients should be brandable, but there were no negative reviews.

Paperless Pipeline is real estate transaction software with pricing based on the number of new transactions initiated each month; pricing starts at $75. This flexible pricing gives agents the ability to pay less or pay more depending on sales—not the number of users or agents. Given this unique feature, Paperless Pipeline transaction management software is best for new agents whose business varies greatly month to month.
Paperless Pipeline Pricing
Paperless Pipeline prices its services according to how many new transactions are created each month. Ten new transactions cost $75, 25 transactions cost $100, and 40 costs $125. Pricing continues to 450 new transactions, which costs $450. There is no annual contract or setup fee. There is a 21-day free trial to try out features.
Paperless Pipeline Features
Paperless Pipeline includes a dashboard with notification features so you can easily see what stage each transaction is in and what you need to respond to first. This, combined with easy report generation, makes the platform ideal for agents who need a simple transaction management tool with flexible pricing.
Storage
Paperless Pipeline is unique in that it allows you to download all of your data and documents in bulk each month. Paperless Pipeline also backs up your drive every month and provides unlimited document storage as long as your account remains active, like Brokermint and RealtyBackOffice. If unlimited storage is important to you, then Paperless Pipeline is a good choice.
Security
Like Brokermint, Paperless Pipeline uses Amazon Web Services (AWS) to secure customer data and backup stored files. AWS stores copies of data on several servers to ensure that if one site experiences an issue, then the other sites can still be used to recover files.
Integrations
There are some basic integrations included with Paperless Pipeline, like Google Calendar, DocuSign, and Outlook. More app integrations for CRMs and lead generation are possible through Zapier. Like BackAgent and RealtyBackOffice, Zapier provides the largest connection portion for Paperless Pipeline. If more native integrations are important to you, consider RealtyBackOffice.
Unique Features
Paperless Pipeline is a streamlined transaction management platform, so it does not offer agents a wealth of extra features or functionality. However, if a simpler interface that doesn't require extensive customization is important to you, then Paperless Pipeline might be a good fit.
Paperless Pipeline Ease of Use
Paperless Pipeline is the easiest to use of all real estate transaction management software on our list. The intuitive interface allows agents to click on a notice quickly and find the information needed. Upon opening Paperless Pipeline, most users can immediately create a transaction, upload documents, run a report, assign a task, or connect an app.
Paperless Pipeline Customer Service
Customer service is extremely responsive through chat, email, and phone calls. The website for Paperless Pipeline boasts live, human interaction for all channels. Within two minutes of asking a question via chat, a representative gave us an answer and a phone number to call directly to ask any further questions.
What Paperless Pipeline Is Missing
Paperless Pipeline is bare-bones transaction management software. For people seeking sleek interfaces or bells and whistles like built-in CRMs, you will be better served by RealtyBackOffice or Brokermint. However, for the agent or broker who just wants to get a contract signed by a client, Paperless Pipeline is perfect.
What Users Think About Paperless Pipeline
Users on G2 report that Paperless Pipeline is easy to use and seamless for agents who want to send electronic documentation to clients. Reviewers noted that Paperless Pipeline makes organizing and archiving client contracts a breeze.
Bottom Line: Real Estate Transaction Coordinator Software
Real estate transaction management software helps agents to create, send, sign, and track electronic documents that are key to the closing of a sale. To help find the best ones, we evaluated dozens of options based on price, integrations, storage, security, ease of use, and customer service.
After extensive evaluation, we found that Dotloop is the best overall real estate transaction management software. It includes robust features for creating and tracking documents with e-signatures while offering extensive storage, ironclad data security, an intuitive mobile app, and more at an affordable price. Learn more about Dotloop and sign up for a free demo today.