Every year the real estate industry gets closer and closer to a truly paperless office. After reviewing Dotloop vs DocuSign vs SkySlope, which are the leading providers of real estate transaction management software, we feel that day has finally arrived. These paperless office platforms combine E-signature functionality, custom document creation, compliance review, and secure document storage into one easy to use package.
Shouldn't your broker pay for your transaction management software? Real does! Real gives their agents Dotloop, our recommend transaction management software, as a standard part of their offering. You can hold your license with Real starting at $40 per month. Click here to learn more.
Best Real Estate Transaction Management Software: Dotloop
It was a close call, but we recommend Dotloop because it offers the most attractive pricing, the most intuitive, user-friendly interface, and has more robust options for collaboration, broker oversight, and approval throughout the life of the deal.
DocuSign vs Dotloop vs SkySlope – Comparison Table
Dotloop

DocuSign

SkySlope

Pricing

Learn More
Personal - Dotloop premium - $29/month

Business from $199/month for 10 users, $299/month for up to 100 users

Business+ from $540/month
DocuSign for Realtors: $204/year (no transaction room)

DocuSign for Brokers (Real Estate Plus) $30/agent per month for 5 or more users (includes transaction room)
0-10 Agents: $25/agent
per month

11-25 Agents: $15/agent per month

26+ Agents: $10/agent per month
Free Trial

Learn More
Yes
Yes
No
Minimum Contract

Learn More
1 Year
1 Year
1 Year
Ease of Setup/Use

Learn More
Easy
Easy
Easy
E-signatures

Learn More
Yes
Yes
Yes
Collaborative Fields

Learn More
Yes
Plus Edition Only
Yes
Shareable Templates

Learn More
Yes
Yes
Yes
Custom Paperwork/Task

Learn More
Yes
Plus Edition Only
Yes
Checklists

Learn More
Yes
Yes
Yes
Broker and Compliance Workflows

Learn More
Business: 2 workflows Business+ Unlimited
Yes
Yes
Audit Trail

Learn More
Yes
Plus Edition Only
Yes
Email and Text Message Tracking

Learn More
No, Can Save and Upload
No, Can Save and Upload
Yes
Zipform Integration

Learn More
No
Yes
Yes
MLS Integration

Learn More
Yes
Yes
Yes
Mobile App
IOS and Android
IOS, Android, and Windows
IOS and Android
Training + Customer Service

Learn More
Phone and email 7 days a week until midnight (expanding to 2am soon)
24/7 chat with standard, 24/7 phone support with support+ plan
24/7 chat, email, phone support
www.Dotloop.com
www.DocuSign.com
www.SkySlope.com
Best Real Estate Transaction Management Software: Dotloop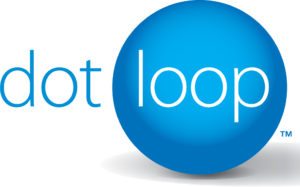 At $19 per agent per month for up to ten users on their business plan, and only $299 per month for up to 100 agents, Dotloop's pricing was the most affordable for small businesses. In addition to pricing, we recommend Dotloop because they are an industry leader and have the most powerful features that a small business would need in transaction management software.
Industry Leader
Recently purchased by Zillow, Dotloop continues to dominate the industry with more than 25 million electronic signatures in a 12 month period. This means that not only will you get the backing of one of the biggest names in real estate technology, but your clients and partners will more than likely know the name as well. With support from the biggest player in the game, new features are rolling out at lightning speed so we expect Dotloop to only get better this year.
Best in Class Features
Of all the packages we reviewed, Dotloop was the most flexible and had the most powerful features.This includes:  
Broker Dashboard

Brokers can see the progress of every deal in the office at a glance, or get more involved with custom review workflows. For example, a broker can create a rule that won't let agents submit a deal until certain paperwork is complete. It can also be set up to remind agents or others involved in the transaction when paperwork is overdue, or automatically send out notes to anyone they choose when a deal reaches a certain point.

Custom workflows

With the ability to create an unlimited number of review checklists, both users and brokers can set up complex workflows for almost any scenario. For example, an agent can set up an alert that notifies her broker and buyer's agent when a buyer signs an offer or  broker can send out custom alerts and reminders automatically whenever certain conditions are met. The options are pretty much endless.

Version-NOW

With its patented Version-NOW technology, Dotloop allows anyone with access rights the ability to see every view, edit, click or signature, and retrieve previous versions of any document at any time. This makes submitting or receiving multiple offers and counter offers a snap.  
While all platforms offer E-Signing capability, many realtors we spoke with showed a clear preference for DocuSign, though this may be explained more by familiarity rather than better functionality.
Old habits die hard, and many realtors said they still used DocuSign for signatures, but used Dotloop or SkySlope for document management. Since DocuSign just recently rolled out their paperless office feature (called Transaction Rooms) we expect many new features  this year as competition in this space heats up.
Though somewhat under the radar, SkySlope has been adding both users and features at a rapid clip. They also offer custom builds of their platform, and some users preferred SkySlope's interface over Dotloop.  Unfortunately, however, we were not able to get a demo of the software after repeated attempts contacting the company, so we are relying on limited user reports and their website only.
Can't Beat Free…
Many large brokerages like Keller Williams offer Dotloop to all agents, and NAR offers discounted DocuSign accounts to all members. Before purchasing a paperless office platform, ask your local realtor's association if they offer discounts on software.
In-Depth Review: Dotloop vs DocuSign vs SkySlope
Cost and Free Trial
DocuSign: DocuSign Realtor's edition is $204 per year but only includes E-Signatures. For $30 per agent per month (depending on company size) you also get DocuSign's transaction management software called transaction rooms. (formerly known as Cartavi). All plans require a minimum 12-month contract. DocuSign also offers a free trial. 
---
Minimum Contract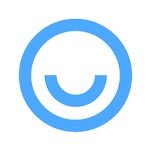 Dotloop: One year Minimum Contract (possibly negotiable for large teams)
SkySlope: One year minimum contract (possibly negotiable for large teams)
---
Ease of Setup/Use
Creating templates, uploading documents, E-signature, and review is easy on all platforms.  If you have custom needs or just want someone to walk you through it, all offer trained support staff to help you get started. Most users we spoke with reported that the interfaces and workflow for all platforms were intuitive and easy to learn.
Dotloop: Since Dotloop is an SAAS platform, there is nothing to install. The only work comes from adding new templates, setting up new workflows, and integrating with MLS data. We found that adding templates and setting up workflows was very easy and intuitive on Dotloop. Since we do not currently have MLS access, we were unable to see how well their data interacts with Dotloop's ecosystem.
---
E-signatures
Though DocuSign was first to market, both Dotloop and SkySlope offer basically identical E-signing functionality. Many users we spoke with found E-signature just as easy to use on all platforms, but some still preferred DocuSign.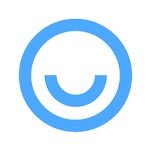 Dotloop's E-signature platform is intuitive, responsive and easy to use.
---
Collaborative Fields
Collaborative fields allow different users to edit the same text field multiple times. Collaborative fields are perfect for allowing different users to negotiate terms on the same document. All platforms except for DocuSign offer some kind of collaborative fields, but Dotloop's Versionow technology means that users can access any previous version of a document at any time, making both counteroffers and compliance reviews much easier.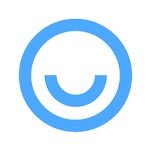 Dotloop's Versionow technology makes it easy to access any previous version of any document at any point in the transaction. This makes counteroffers and compliance review much easier.
---
Shareable Templates
The ability to create and share documents as templates allows for consistency across your firm, as well as streamlining your deal flow. Your agents can now complete an entire deal from agency disclosure to closing without touching a single piece paper.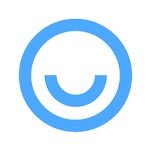 Dotloop: Creating and sharing templates with Dotloop was easy and intuitive.
---
Custom Paperwork/Task Checklists
Custom paperwork/task checklists allow agents and brokers to keep track of what documents are needed to complete a file, what tasks need to be completed, and allow brokers to create complex review and approval workflows.  All platforms had the ability to create and edit custom checklists.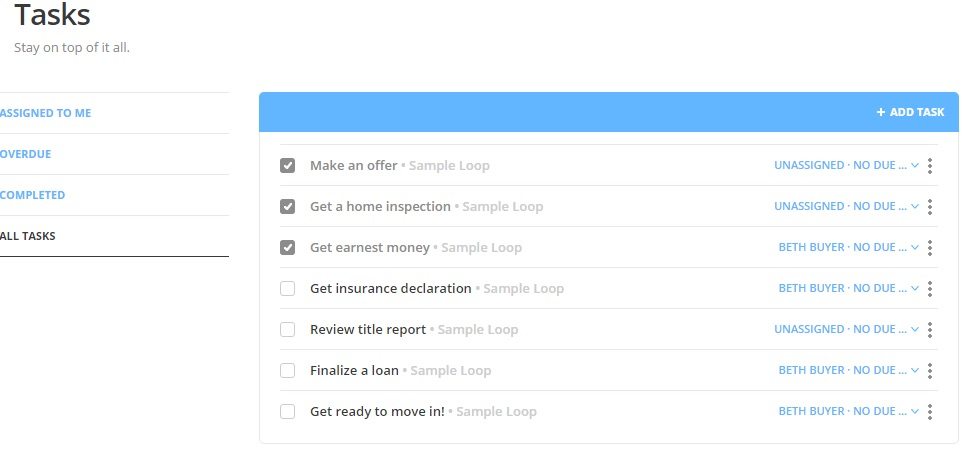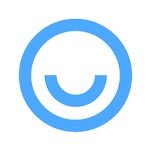 Dotloop allows brokers to set up custom paperwork and task checklists. Users we spoke with found the process easy and intuitive.
---
Compliance Statuses/Workflows
Broker/compliance workflows are the way that brokers or compliance staff can review an agent's work and set up approval channels based on criteria they select. For example, an agent will be unable to submit their deal to their broker unless they have all the required paperwork. If there is an error on say, a lead paint disclosure, the broker can bounce the entire deal back to the agent to fix the problem. Once they fix the problem, they can then resubmit the deal to the broker. All platforms have sophisticated compliance statuses/workflows.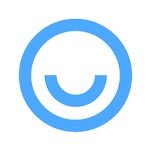 Dotloop allows brokers or compliance staff the ability to set up compliance statuses and workflows.
SkySlope has this capability as well, but since we were not provided with a free trial, we were unable to test it.
---
Audit Trail
An audit trail is a detailed record of views, edits, or signatures on a document in a real estate transaction. In digital real estate transactions, an audit trail is necessary to show proof of compliance with state or federal law.  All platforms offer an audit trail to keep track of who viewed, edited, or signed a document.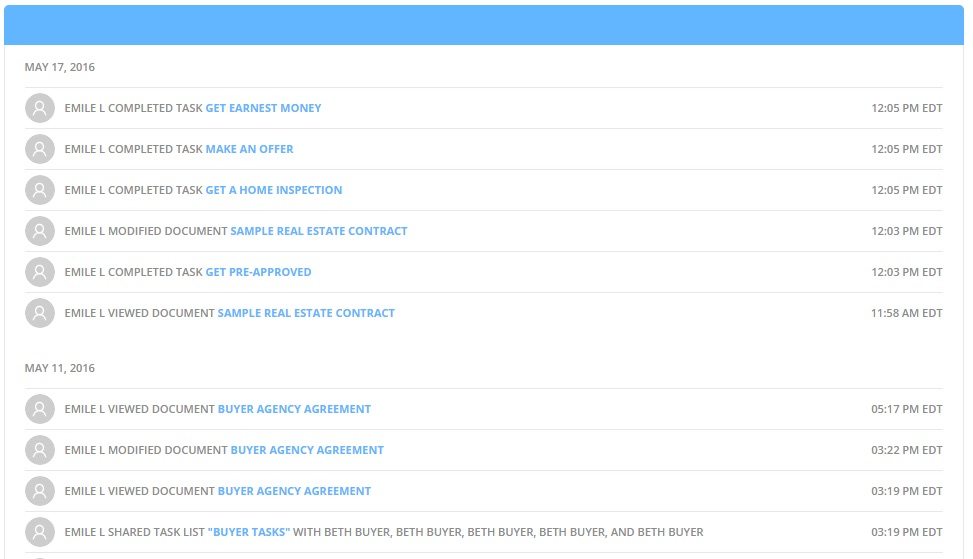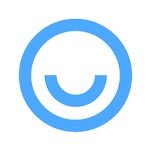 Dotloop allows brokers and compliance staff to view a detailed audit trail.
---
Email and Text Tracking
Storing email conversations along with your deal can be useful. SkySlope was the only platform to allow direct email and text tracking, but many users found saving and uploading emails to Dotloop and DocuSign easy enough.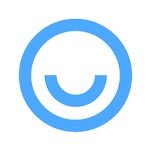 Dotloop does not offer email and text tracking.

SkySlope offers email and text tracking.
---
Zipform Integration
Zipform, NAR's proprietary form filling software, has partnered with DocuSign and SkySlope, but not Dotloop. That said, all platforms have document creation/customization features that are equal to or rival Zipform's.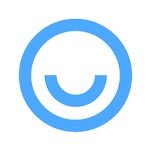 Dotloop does not offer Zipform integration. Considering the company is owned by Zillow who has had legal battles with Zipform's owner NAR, we don't see that changing anytime soon. Not much of a loss though as a firm can easily create custom templates and add them to Dotloop.
---
MLS Integration
All platforms tested seamlessly integrate with MLS data. This means each platform will autocomplete all MLS details of a listing onto your paperwork simply by entering the address.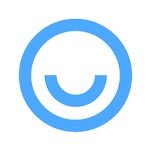 Dotloop: Seamlessly integrates MLS data
---
Customer Service
Generally speaking, most users found all platforms tested to have excellent training and customer service. Personally speaking, if sales reps are any indication of customer service quality (they usually are), we found the sales reps for both Dotloop and DocuSign to be incredibly friendly,  knowledgeable and helpful, while we were not able to get any information from SkySlope's representatives.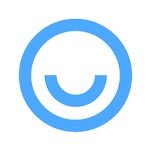 Dotloop has excellent customer service on the sales end and were incredibly helpful and friendly.
---
The Bottom Line
The paperless office platforms available today are more powerful than ever and are poised to make paper real estate transactions as outdated as the rotary phone. In this comparison of DocuSign vs Dotloop vs SkySlope, we chose Dotloop as the best real estate transaction management software because it offers the best features for the best price.
Important note: The competition in this space is fierce, so we expect features, pricing, and functionality to change frequently for all the platforms we tested. Check back soon for updates!
What software do you use to eliminate paperwork in your office? Let us know in the comments.