No one looks forward to TV commercial breaks that always have a way of leaving you hanging the moment a show was about to get good. And yet, when television ads are done well, they can not only provide a surprising form of entertainment that captures an audience's attention, but serve as an effective form of advertising. Let's look at the best TV commercials to get ideas on what make some stand out and stay within the minds of audiences long after an ad is over.
Here are the 10 best TV commercials that create interest and incite action:
1. Samsung
Why it stands out: Its ability to effectively show instead of tell
Samsung provides a great example of how businesses can leverage video ads in order to easily explain technical subjects. In this TV advertisement example, a family has gathered for a graduation party. Phones are being used throughout the celebration, and in the process, you get to see some of Samsung's unique features in action. Not only would these features be difficult to explain or convey in a photo or text-based ad, but it's also poking fun at a major competitor.
2. Match
Why it stands out: Its timeliness makes it interesting and relevant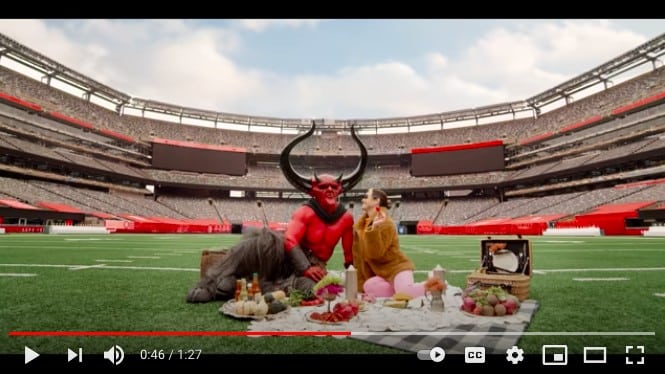 Dating sites are notoriously boasting about their ability to create a match made in heaven, but what about match made in hell? While that might not sound like a selling point, the dating site Match shows a match made in hell between the devil and the year 2020. It is funny, satirical, and timely, and yet what it also accomplished is the underlying message that Match is good at connecting those who are a fit for one another.
3. Artisans
Why it stands out: The ad reflects the ambiance of the restaurant
This commercial for a local restaurant is well-made and on-brand. It immediately feels high-end through an air of sophistication. It provides a personal touch to see the chef at work, who is evidently pouring passion into his creations—something you cannot see from a website or a local listing in Google or Yelp.
4. Lucy Pet Foods
Why it stands out: The narrator's down-to-earth voice is different from standard TV voices
Lucy Pet Foods is a good television commercial example of how an ad can deliver a straightforward message without sounding salesy. It manages to tell a brand story, which helps reinforce its value proposition and instill trust. Additionally, it's narrated by the founder (who does not have the classic TV or radio voice), which actually helps catch the attention of viewers.
5. Berlitz
Why it stands out: It uses humor to make it memorable
Light-hearted and funny television commercial highlighting language miscommunication and the need for learning a new language. The ad by Berlitz doesn't explain why you need to learn a language or why its program is superior to its alternative. Instead, it provides an example of why and serves to stay top of mind so that it's the first name that comes to mind when someone decides to tackle a foreign language.
6. Allstate
Why it stands out: It plays on homeowner's fears in a comical way
Unlike other insurance company commercials, Allstate doesn't use a talking duck or people claiming that their insurance provider is the best. Instead, Allstate takes a comedic approach to red-button topics for auto and homeowners. While it has a whole series of commercials, all created with the same style, it always does a good job of providing an example of why Allstate is different while playing on people's fears to incite a reaction.
7. Maytag
Why it stands out: It makes the mundane interesting
Sure, the old knock-knock joke about your refrigerator running may be tired, and yet the Maytag man commercial manages to breed a new life into it. It's interesting because it humanizes an inanimate object, which tells you its story, helping to make the audience notice the importance of something as mundane as a fridge (since for most, it's something they've never given much thought to). It effectively serves as reminder advertising to help the brand stay top of mind.
8. Snickers
Why it stands out: It gets people to tell their friends that they need a Snickers
The Snickers TV commercial series, "You need a Snickers," is a great example of ads that simply wouldn't work in print or text ads. It's funny to the point that the catchphrase "You need a Snickers" has been adopted as a lighthearted way of telling someone they're acting hangry. This helps the commercial create an ongoing marketing machine that keeps working long after the ad has ended, keeping the candy bar top of mind, and leading to more sales.
9. Progressive Insurance
Why it stands out: It feels more like a TV series than a TV ad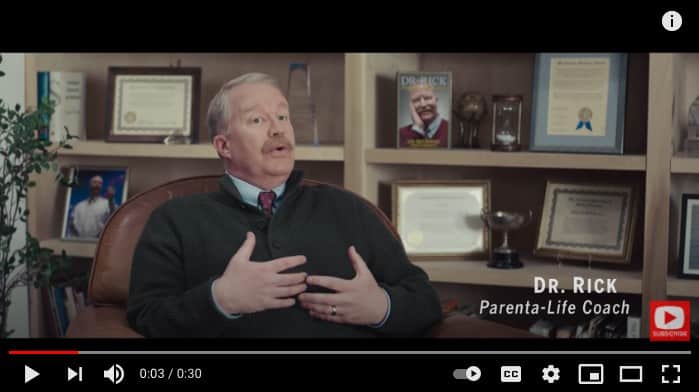 The Progressive Dr. Rick commercials are comical while resonating with a wide audience on a personal level. This works to connect the TV ad to the viewer, not only grabbing their attention, but holding their attention. What this advert does really well is use the power of video to entertain an audience. Like a television series, this advert is part of a series, and like TV, viewers look forward to new commercials, making it a welcomed reprieve from other commercials.
10. UK Breast Cancer Now Charity
Why it stands out: It incites empathy to make its message memorable
Not all stories need to be funny to draw in viewers. Capture the attention and touch the hearts of an audience by using powerful emotions. Part of what makes TV advertisements different from other advertising and marketing mediums is their ability to deeply connect with viewers, and when done well, your marketing message can remain in the minds long after your advert is over.
Frequently Asked Questions (FAQs)
How do you make a television commercial?
After deciding that a TV ad is the right channel for your advertising goal, the next step is to decide if you're going to create the commercial in-house or outsource to an ad agency. If making it in-house, start by developing your creative (e.g., your marketing message, story, script, and so forth). Determine which network to advertise on, how long your ad will be, and how often it will play. Learn more about what's involved in our article on how to get a commercial on TV for your business.
How much do TV ads cost?
Television ads are not the most budget-friendly form of advertising, with the average cost to broadcast a TV commercial at around $115,000. While this amount varies, and can go into the millions—yes, millions, say, for a Super Bowl commercial—this cost is in addition to the expense of producing the ad, which varies from a couple thousand to over $50,000. Get the complete breakdown of TV advertising costs.
Are YouTube ads a good alternative to TV ads?
YouTube Ads can be a great alternative to TV ads—especially for those just starting their businesses or those whose budget restricts them from TV advertising. While both involve the upfront investment of producing an ad, YouTube ads are a lot more affordable. Since it's a form of pay-per-click (PPC) advertising, you pay per view and there's no minimum ad spend. It also has better audience targeting options as well as detailed performance metrics, making it easier to calculate return on advertising spend (ROAS) and optimize.
Bottom Line
The best TV commercials grab the attention of its viewers and provide enough information to attract buyers without sounding like a sales pitch. Ads that grab people's attention often include humor, compelling storylines, surprise elements, or well-known figures who grab and keep people's attention. Then, once they have people's attention, great ads remain in the minds of consumers long after the ad has aired.
You Might Also Like…