Your company's letterhead provides your customers and investors that crucial first impression they look for when trying to gauge your business. It helps keep your brand consistent and professional, so designing one should be more than just an afterthought. To help you get started on your design, we put together a list of examples to give you an idea of what an effective business letterhead should look like.
Here are 20 business letterhead examples from around the web.
---
This corporate letterhead uses a classic, professional design to that draws your reader's attention on the logo and the details. This is perfect for small businesses and new entrepreneurs intent on introducing their service and products to clients and investors.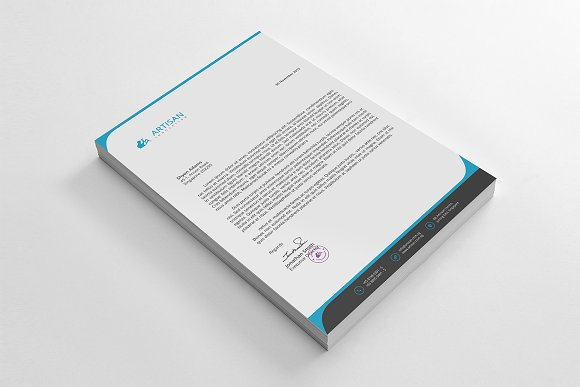 ---
This sample shows a unique, minimalist design aimed to impress. The simple gray accent gives it a professional look that's great for any type of business and even for personal use.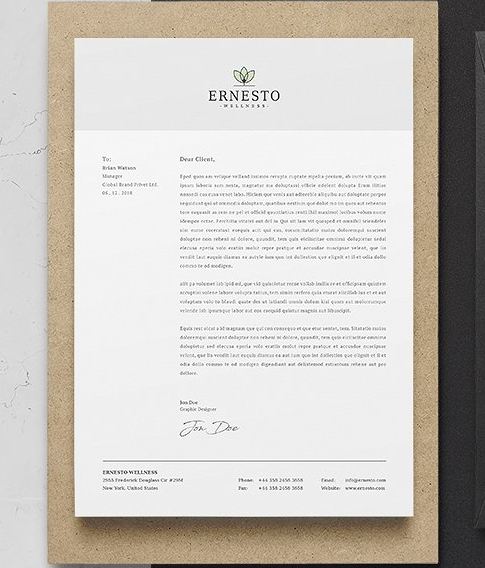 ---
Using the classic red, white, and blue ribbons gives this letterhead just the right accent, and the flourished design on the borders compliments the color accents — creating a memorable look for the brand.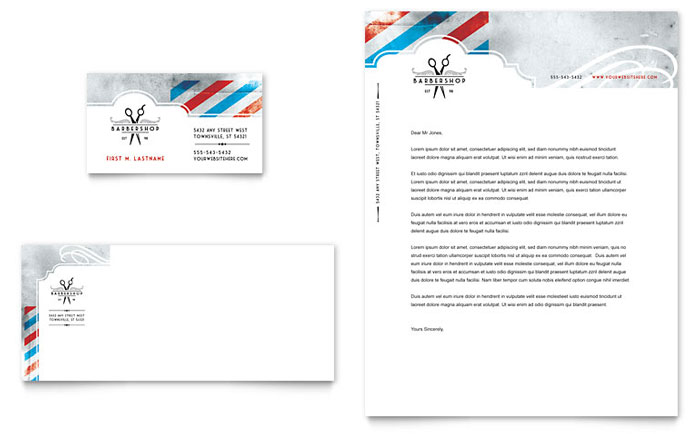 ---
This example adapted the company logo colors and shapes for the letterhead frame, making the document look coherent while also emphasizing the brand.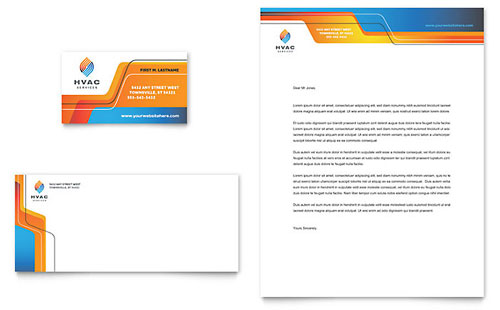 ---
Below is another example of a letterhead using the logo's color scheme and shapes for its letterhead frame. Only this time, the logo and contact details are separated to give the form a more balanced design.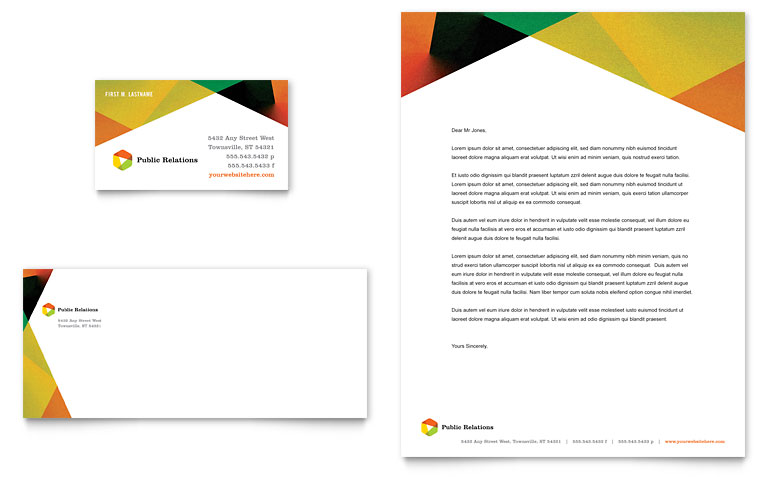 ---
The design for this letterhead is distributed to three sides of the paper and the extra spaces are used to provide contact information including the company tagline. The single color keeps the look clean and professional even with the non-traditional layout.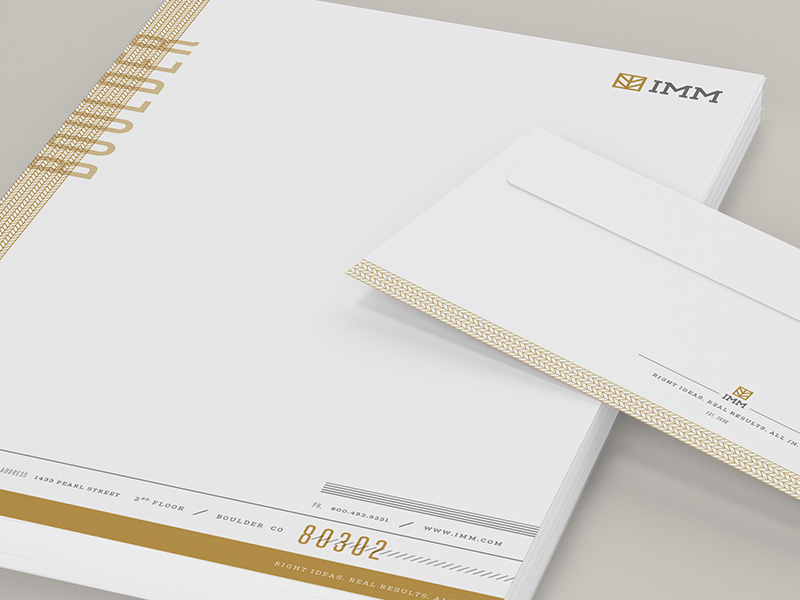 ---
This one is a very official-looking design for school letterheads. It makes use of the school logo's primary color and logo shape as a prominent visual, while also including a watermark.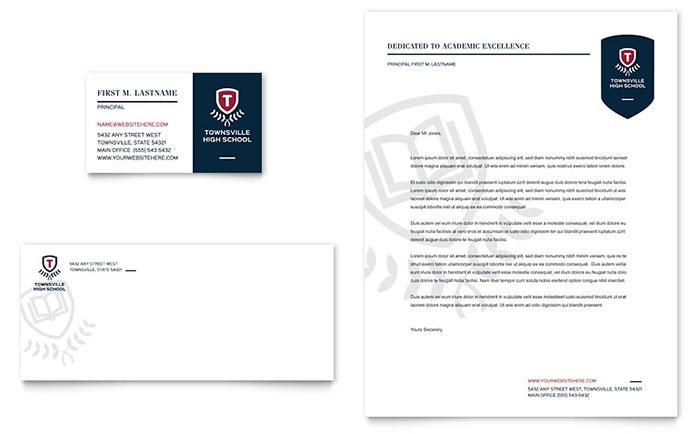 ---
A child-friendly environment is what any pediatric clinic needs in their brand in order to attract patients and their parents. Notice how this example is able to use colors for a young, playful look while keeping it professional. Add your logo as a silhouette as a final touch to make your letterhead official.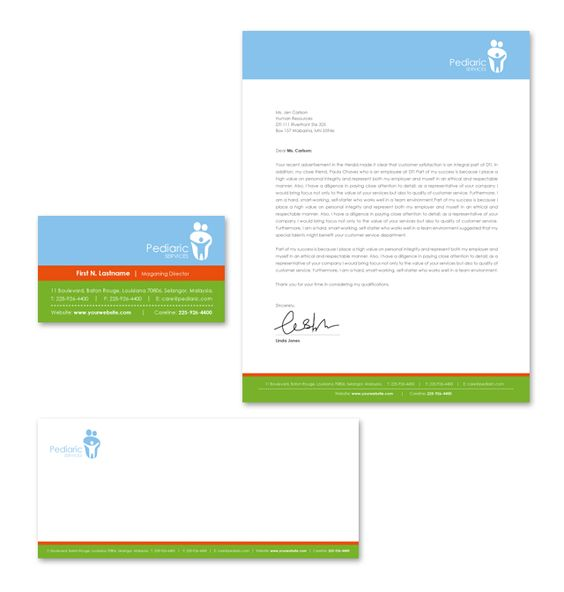 ---
This example shows how a colorful abstract design on the top and the matching borders at the bottom of the page can hold its own on a simple white paper background. You can also have your contact details printed using the same color scheme for a coherent look on your letterhead (or at the bottom).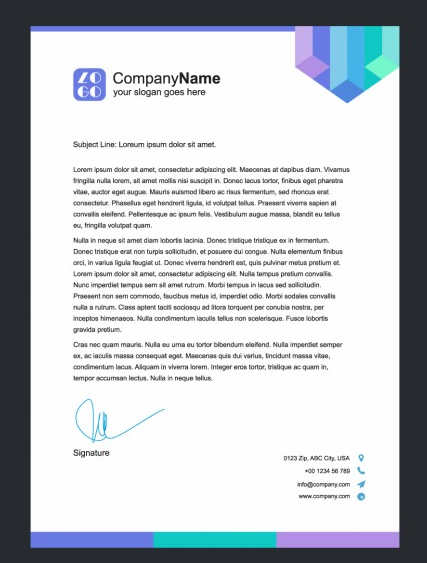 ---
This is a very versatile design but would mostly fit for architecture and construction businesses. Customize the left hand bar with a photo from your own portfolio and add an overlay of your logo to make it look official. The distinct layout and design is also easy to upgrade as you scale your business.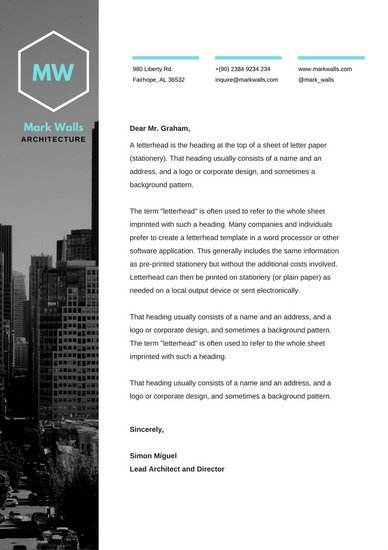 ---
This letterhead for real estate businesses keeps the design interesting. From the play of the triangle shapes, to the section for real estate agent photos, this example easily lets the recipient know what the letter is all about. The layout and design not only allows you to send your message across, but also helps in adding a professional feel to your brand.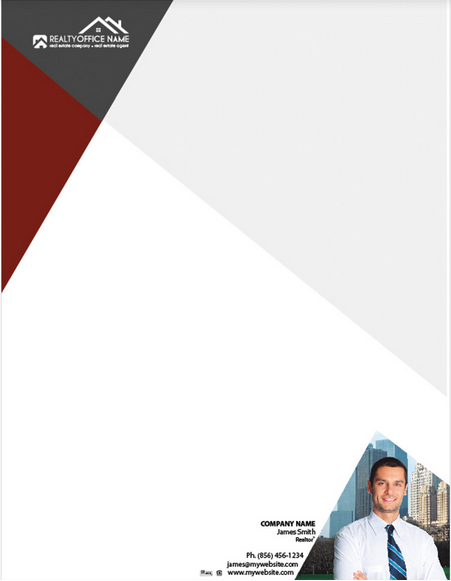 ---
Businesses with big clients would sometimes have a specially prepared invoice. This is a simple example of an invoice letterhead that's meant to impress and improve one's brand. Change up the colors and add in your logo to give it that look that's uniquely your own.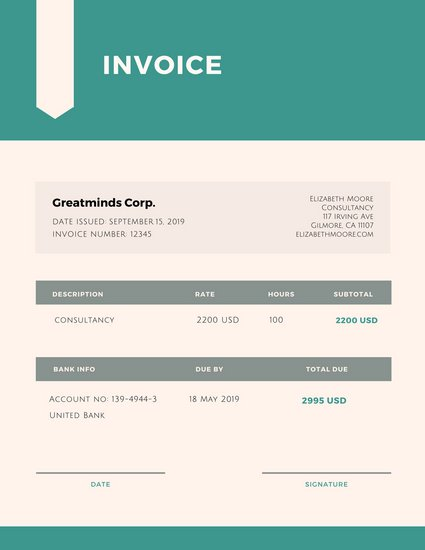 ---
What's interesting about this letterhead is the emphasis of the company logo throughout the design. Notice how the elements of the company logo are used consistently. The overall look is simple, but it effectively promotes the brand.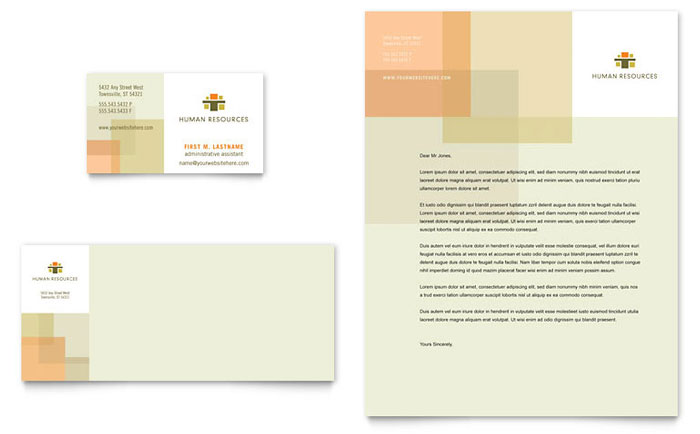 ---
This contemporary design makes the letterhead stand out by using ample space to display the company logo and brand. If your logo is as versatile as the one in the example, it won't hurt to include it in a reasonable size and use the space within to carry your company details and even slogans.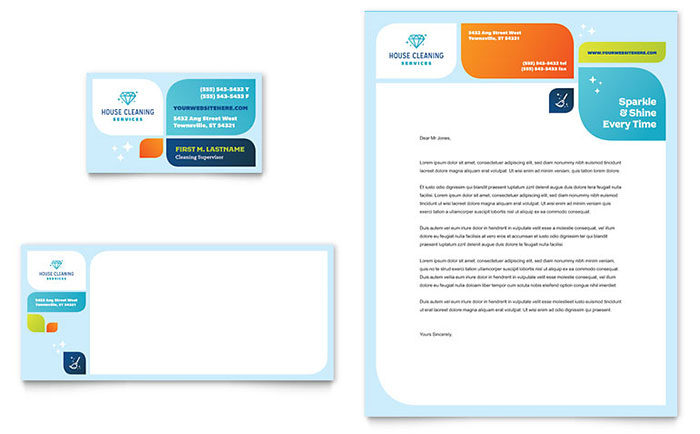 ---
This is a great example for a church letterhead — from the warm colors, to the logo, and to the border frame that mimics the logo shape. The warm colors were also used to blend with the curved edge, with very light background for the overall tone that's perfect for church organizations.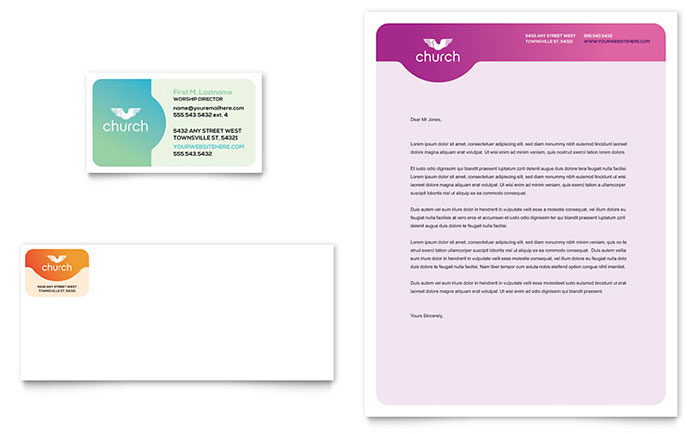 ---
This letterhead example features a contemporary design that says bold and creative. The sharp color accent and almost 3D like graphics makes it perfect for website and digital design businesses. Use this to inspire attention grabbing design and layout.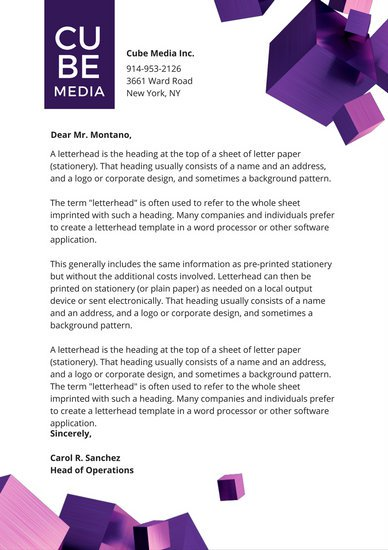 ---
Add elegance to your hotel customer service with this letterhead. Whether it's for corporate communications or greeting your guests, this formal gold art deco design will easily impress. Include your logo and contact details to make it look official.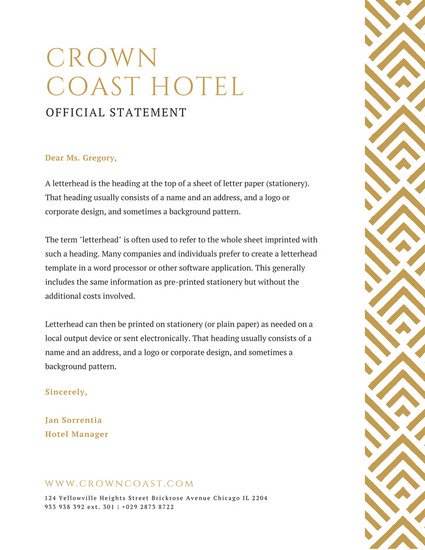 ---
Below is another way to make a classic top border more interesting. This art gallery letterhead opted to play with color and geometric shapes with a textured color accent. The logo colors were also muted to compliment the overall tone.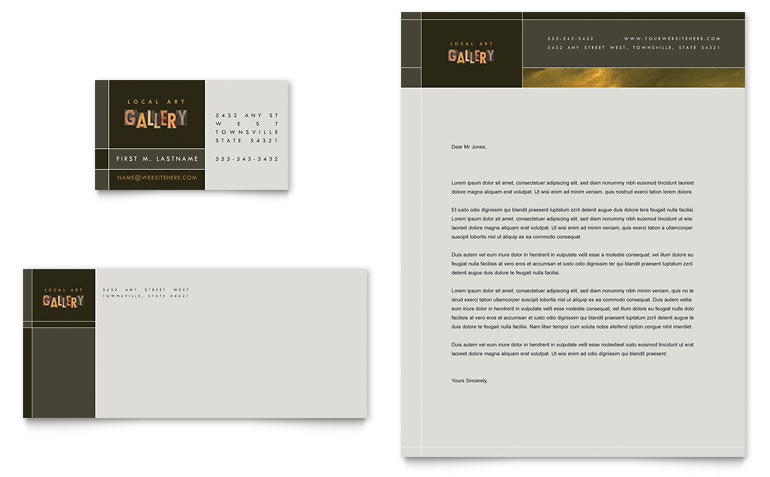 ---
For car dealerships and repairs alike, this layout is simple but is designed to quickly grab attention. The header for this example uses a red and white font over a dark background that reminds you of the sleek and elegant feel of a brand new car. Get creative when replacing the simple illustration with a silhouette of your own logo and adjust the dark background to suit your brand.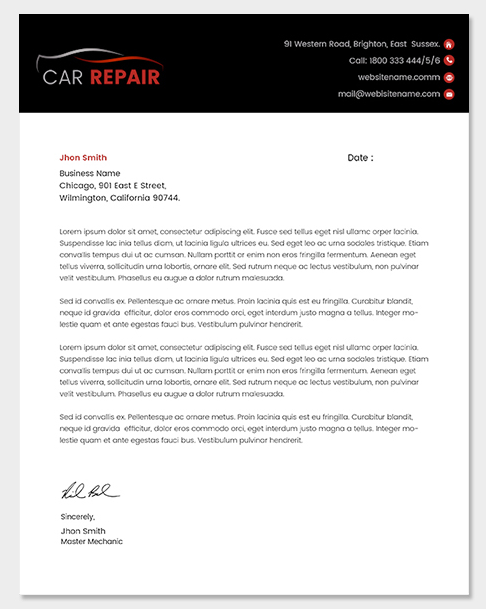 ---
20. Senior Housing Care Letterhead
A different approach to senior care branding, this example uses strong moss green and gold colors instead of gentle blues, purples or deep browns. The layout is simple but the overall look gives this letterhead a professional feel that offers their residents the royal treatment.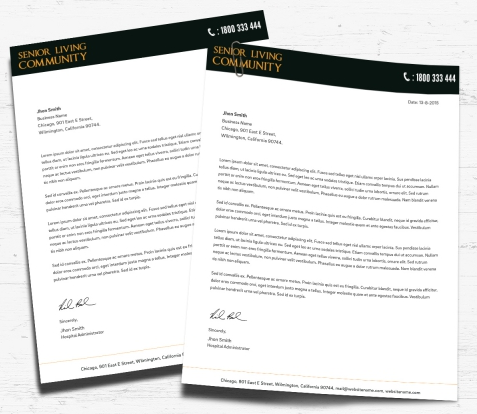 ---
Over to You
The right letterhead design can help you leave a great first impression for your brand. These examples are meant to inspire you and help you get started in creating your own.
Did we miss out on your favorite business letterhead example? Share them with us in the comments!