Top 10 Business Logo Design Websites for Professional Branding
Business logo design websites help small businesses establish branding by providing ready-made or customized logos designed by professional graphic designers. To help you create one for your business, we've listed the top options based on factors like value for money, overall design quality, and ease of use for 2022:
Canva: Best for DIY Logos
What We Like
Text, color, icon, size adjustments
Multiple elements to choose from
Has a free version (limited designs)
What's Missing
Designs might come up very similar to other businesses
Most templates are generic
Best Use Cases
Businesses that already have graphic artists on board
Visual marketing use
Those who want to create logos of their own
Pricing: Free or $119.99/year for 5 users
Canva enables users to build, customize, and select icons, fonts, and styles they want to incorporate in their logo. For a small business website that wants to be more hands-on with the design of its website, Canva allows you to create social media posts, logos, photo editing, video editing, T-shirts, and invitation cards.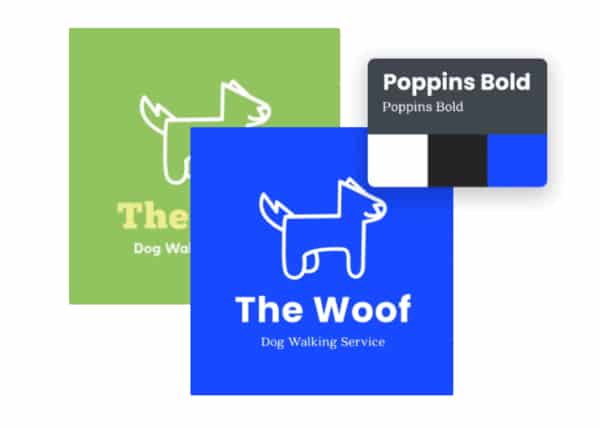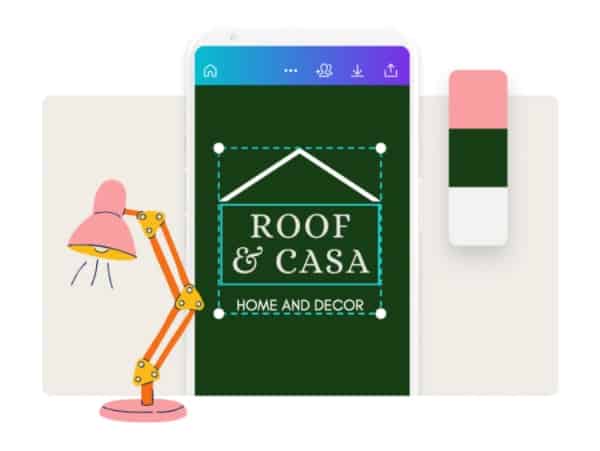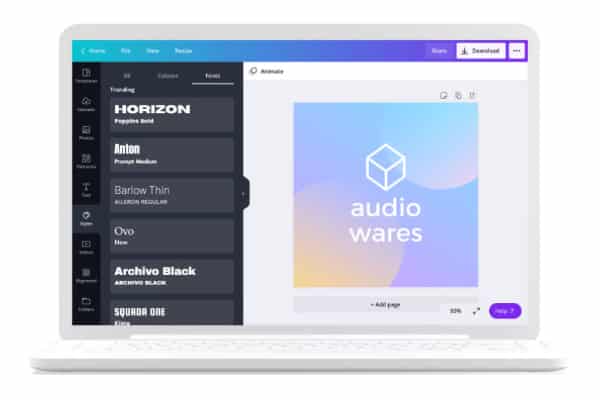 Placeit: Best for Creating Multiple Logo Designs
What We Like
Logo creation only needs a few clicks
8,000 ready-made logo templates, unlike LogoDesign
What's Missing
The logos look basic compared to professionally designed ones from 99designs
Placeit doesn't offer modern designs, unlike Looka
Best Use Cases
Great for businesses that need multiple logos
Best for simple logo creation
Excellent for beginner designers
Pricing: $89.69/year (ongoing promo for $44.84/year)
Placeit is a great website to design logos for businesses that need multiple designs at a time. Buying designs individually can be expensive if you are doing it regularly. Placeit provides customizable logo templates that can easily be customized to fit the brands' needs in terms of style, industry, colors, and fonts.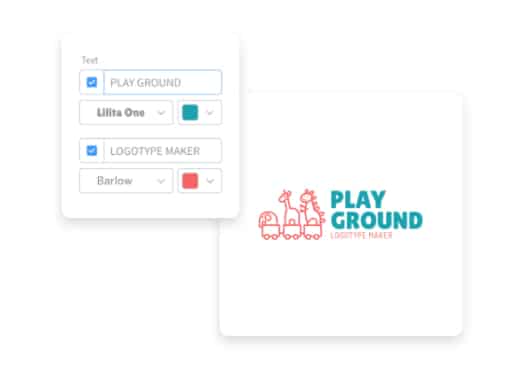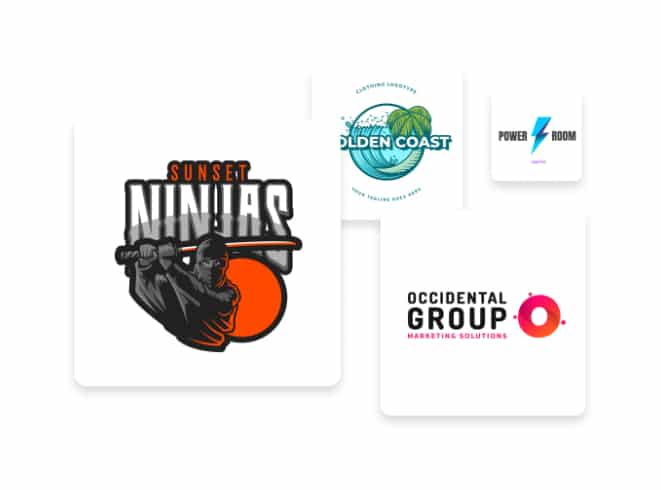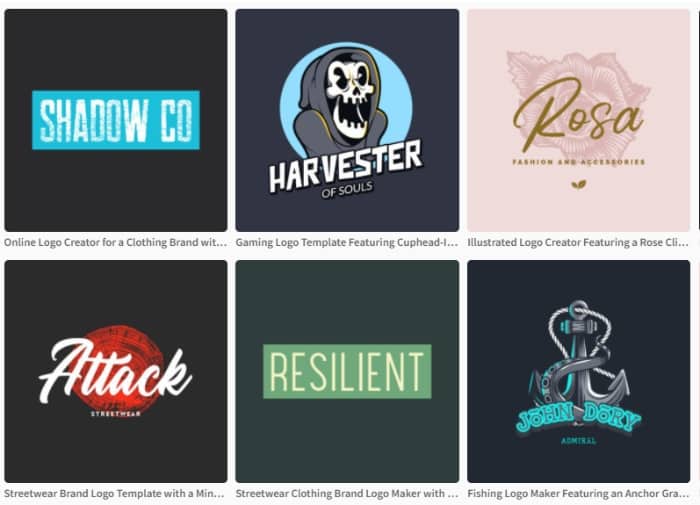 LogoDesign: Best for Selecting, Customizing & Buying Logos
What We Like
Thousands of logos to choose from
Choice of symbol, alphabet, and text logos
Option to edit on top of logo designs
What's Missing
Logos come out a little too basic
Minimal customization options (lacking icons unlike Canva)
Best Use Cases
Great for Alphabet logos
Excellent for businesses that just want to choose, enter their business name, and buy the logo
Pricing: $39/download
LogoDesign does an excellent job with Alphabet logos or logos that are designed around a specific letter. It streamlines the process of selecting a logo—inserting their business name, then purchasing the logo.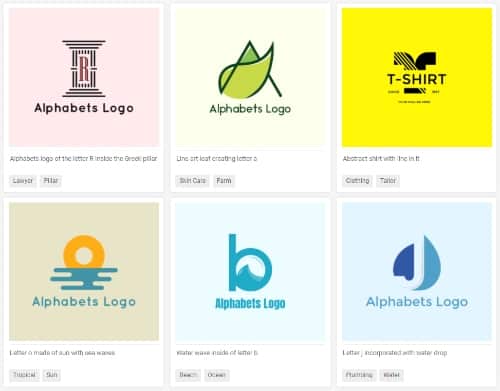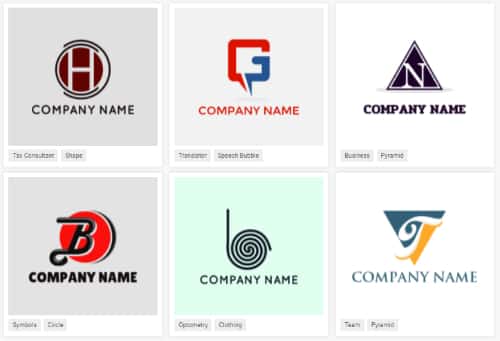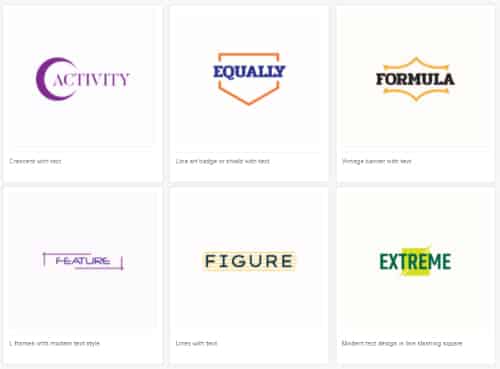 Looka: Best for Businesses With Industry-specific Design Requirements
What We Like
Caters specifically to what the business needs, depending on their industry, niche, and target audience
Logos are designed to be applicable on multiple services
Takes a minimalist approach to logos
What's Missing
Lacks advanced customization options (doesn't allow users to build a logo from scratch, unlike with Canva)
Some suggestions might not be relevant to some businesses in terms of industry, niche, and style
Best Use Cases
Great for businesses that don't want to put too much time into drafting a logo
Best for businesses that want a fast but personalized logo
Pricing: $20 for Basic Logo package and $65 for Premium Logo package
Looka is great for businesses that don't know what their logo should look like. It asks questions like what industry the company is in, what symbols they most likely want to see, similar logos they like, and what color they want their logo to be built on. It comes up with a personalized design depending on what information the business provides on the website.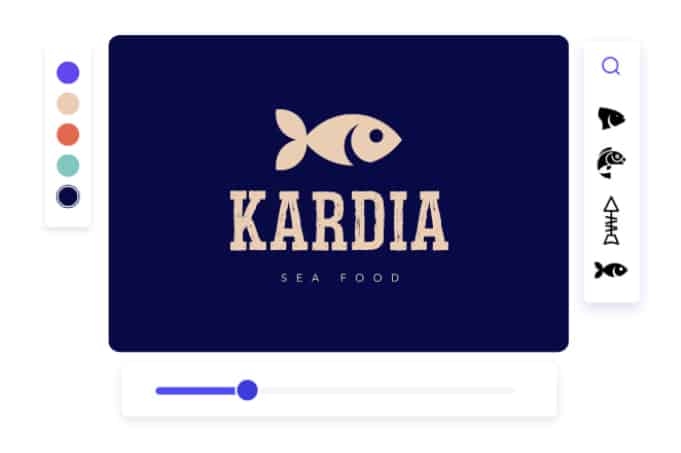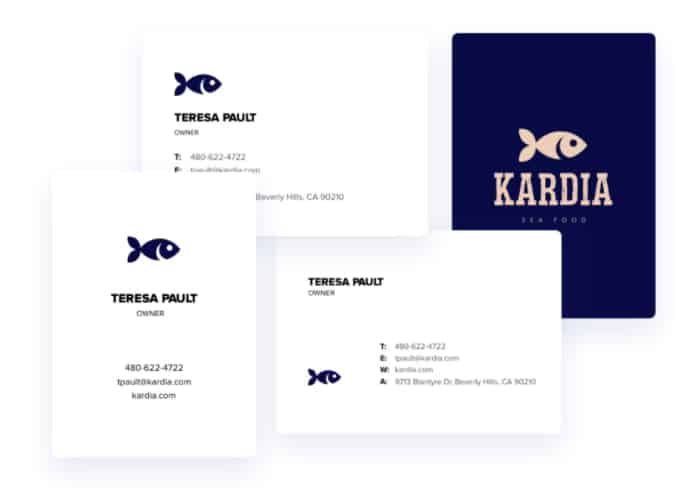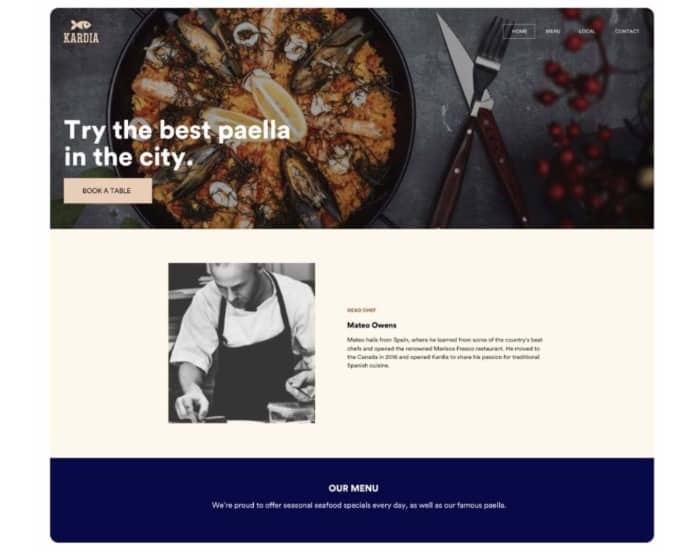 FreeLogoDesign: Best Free Business Logo Design Website
What We Like
Free option for logos
Simple logo editor
Selection of templates to choose from
What's Missing
Free logos aren't in high-resolution
Most logos follow the same format (symbol with a text)
Best Use Cases
Best for businesses that want a free logo
Great for businesses that want to use the traditional symbol-on-top-of-text logo
Pricing: Free, $59 for high-resolution, $249 for a professionally customized logo
FreeLogoDesign is a great tool for businesses with a limited budget that want to focus their resources on web hosting, website design, premium plugins, and good themes. Designing a logo can be very expensive. For smaller companies, having a temporary free logo is a great way to start without going over the budget.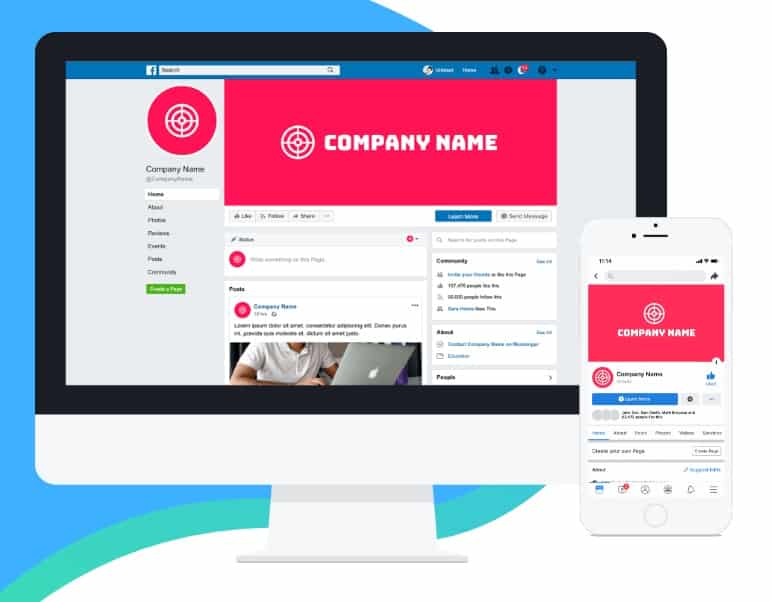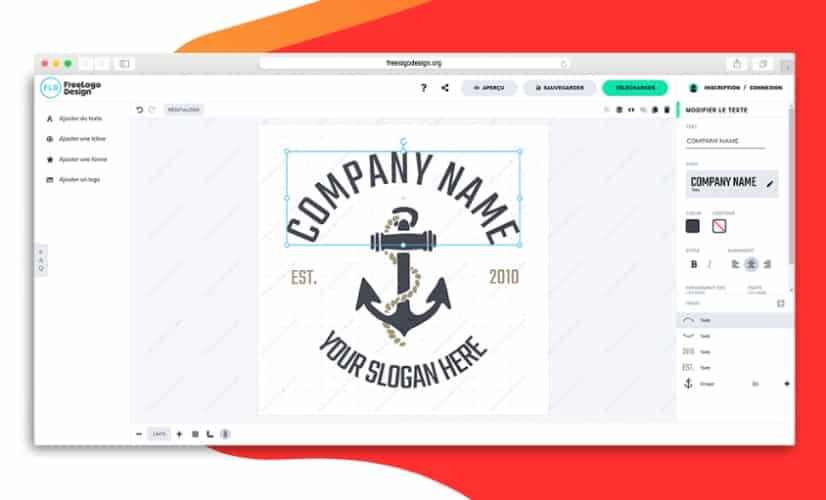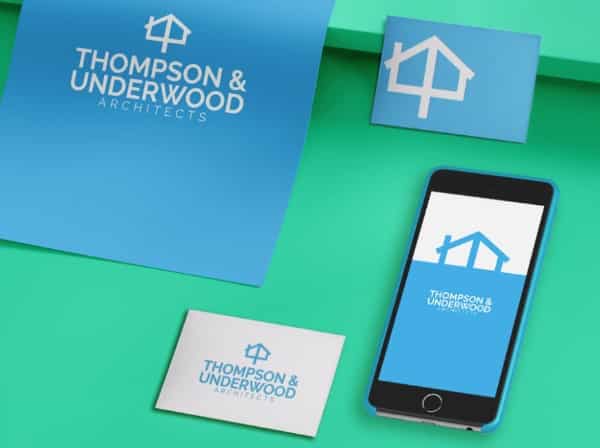 Tailor Brands: Best Affordable Logo Maker
What We Like
Logos cater to over 30 different industries and niches
Uses an artificial intelligence (AI) logo generator
High-resolution logo files
What's Missing
Not good for complicated logo designs
Designs tend to be too geometric, making them not ideal for certain industries, like children's education—LogoDesign does a better job at catering to these types of industries
Best Use Cases
Great for multiple cheap logos
Best choice for getting artificial intelligence (AI)-generated logos to choose from
Pricing: $9.99/month for Basic, $19.99/month for Standard, and $49.99/month for Premium
Tailor Brands is a great way for businesses to create multiple cost-effective logos to choose from. Businesses can use Tailor Brands when brainstorming on what logo to choose for $9.99 a month, then have a professional logo designer upgrade the chosen logo later.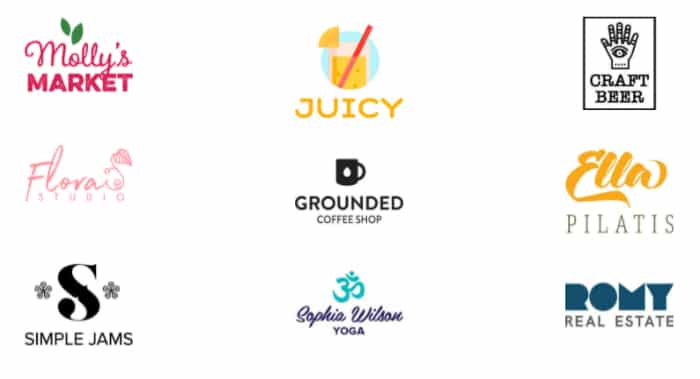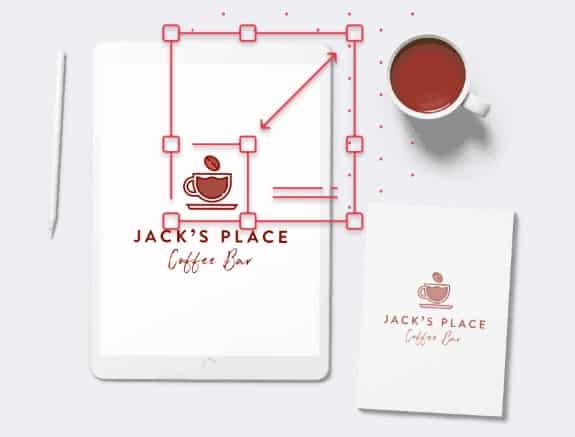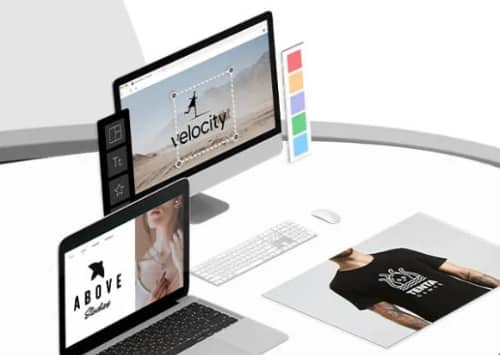 99designs: Best for Hosting Logo Designing Contests
What We Like
Contests give more logo choices
Packages available for additional website logos, business cards, and social media designs and brand guide
Own full copyright and production of the logo
What's Missing
The cheapest plan starts at $299, making it more expensive than others like Tailor Brands (starting at just $9.99)
No option to review portfolios, resumes, and employer feedback
No option to interview graphic artist
Best Use Cases
Excellent for businesses that don't know what they want their logo to look like
Great way to work with professional designers on a regular basis
Pricing: $299 for Bronze, $499 for Silver, $899 for Gold, and $1,299 for Platinum
99designs has two options: work directly with a designer or start a contest. Working directly with a designer allows both parties to collaborate on a design. On the other hand, starting a contest allows you to sit back and choose which logo wins. Contests are good for businesses that want something unique, exploring different ideas or concepts from designers.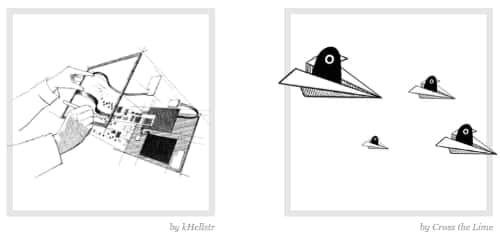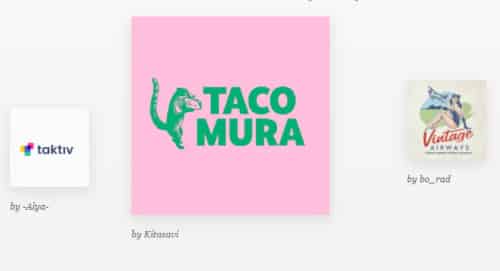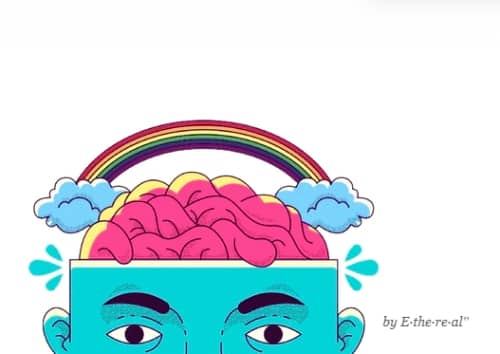 DesignBro: Best for Fast Logo Designs
What We Like
The first logo design concept can be done within 12 hours
No generic logo templates or clip art
All original
Unlimited revisions
What's Missing
Quality varies the artist, like 99designs
Not a lot of artists to choose from
Best Use Cases
Great for businesses that want non-generic logos
Best for businesses that are in a rush to have their personalized logo
Pricing: $199 to $479
DesignBro is great for hiring professionals with a strict deadline. While other designers might take some time, the website guarantees the first logo design concept within 12 hours. Businesses can also host logo design contests to choose a business logo design instead of directly working with one designer.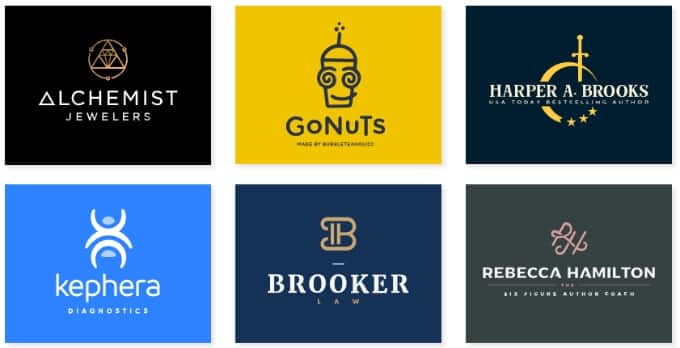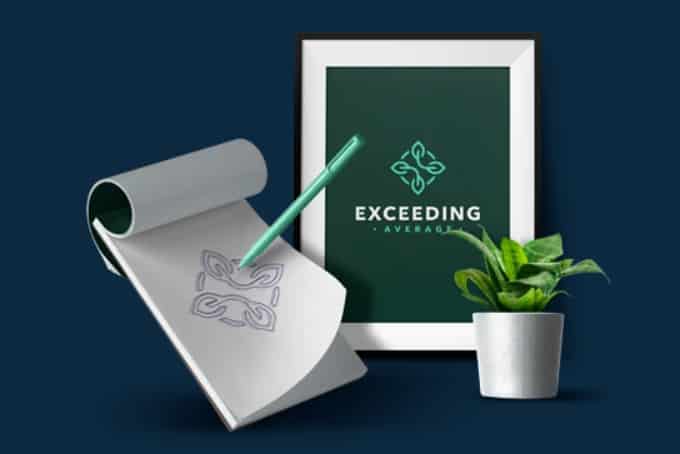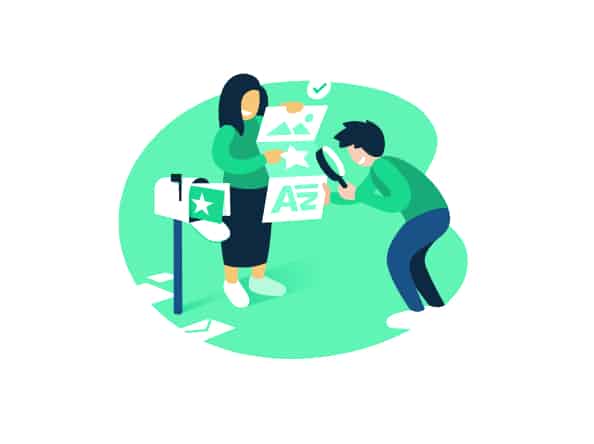 Envato: Best for Designing a Logo With Multiple Choices
What We Like
Can be used for all-around graphics
Good for team collaborations
Massive database of symbols, pictures, icons, fonts, and styles to choose from
What's Missing
Most designs are for all-around graphics instead of specifically for logos
The multitude of choices can make choosing elements confusing
Best Use Cases
Great for businesses that have a background in designing graphics
Best for businesses that need multiple choices or need to design multiple logos
Pricing: $16.50/month for Individual plan, $10.75/month per member (5 members) for Teams
Envato has a massive database of icons, symbols, pictures, and videos to choose from. It provides multiple options for designers to choose from in order to create a unique, high-quality resolution logo. Small teams collaborating on a design can choose Envato's Teams plan that accommodates up to five members ($10.75 per month).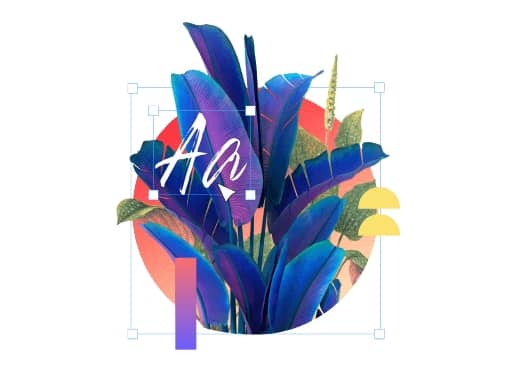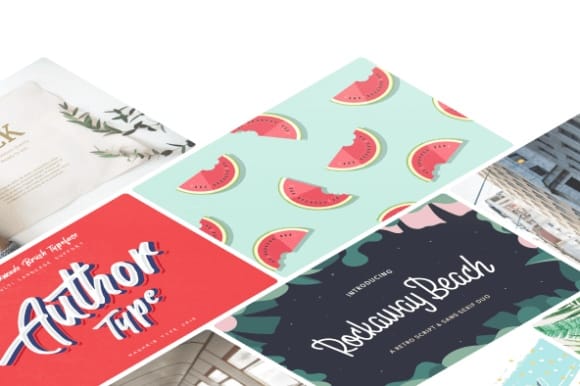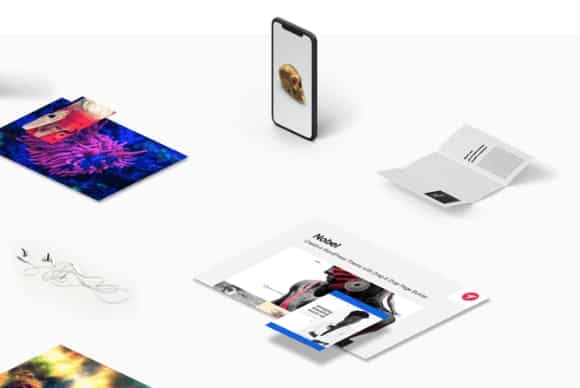 Fiverr: Best for Hiring Affordable Logo Designers
What We Like
More control over who designs the website
Options within every budget
Different artists with different styles
What's Missing
Hard to choose the perfect artists
Affordable artists might not always be good
Multiple revisions can cost more
Best Use Cases
Great for businesses that want affordable website designers
Best for businesses that want a specific logo style or work with a specific artist
Pricing: $5 to $10,000, depending on the artist
Fiverr is the best place to look for artists specializing in specific styles. You can check their track record to find a perfect fit. Getting a business logo designed specifically for your business means no use of generic material. Furthermore, you'll expect a more personalized and unique design. Fiverr has multiple price points, so you can select the best graphic designer based on your budget.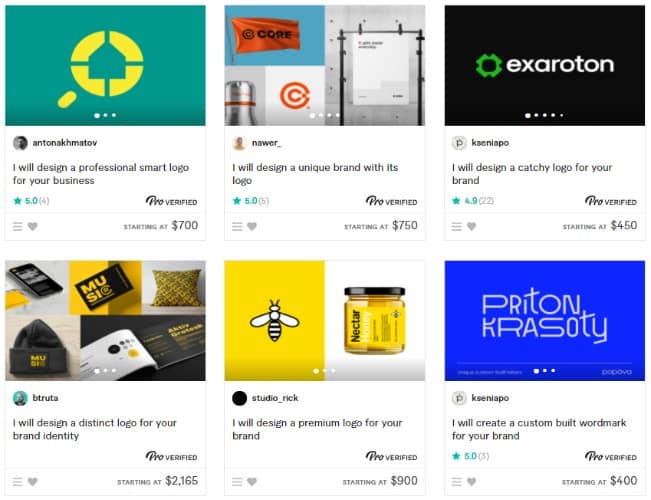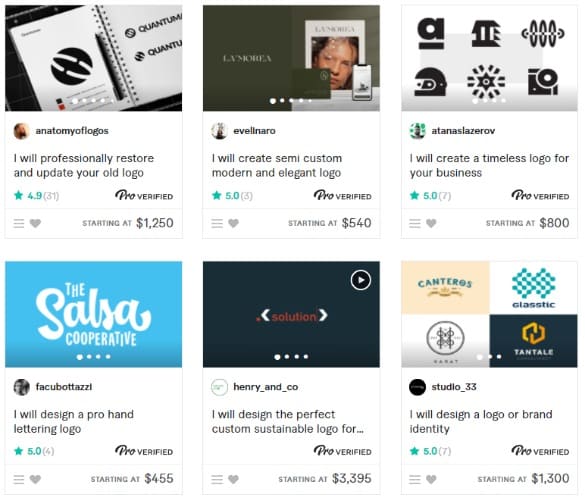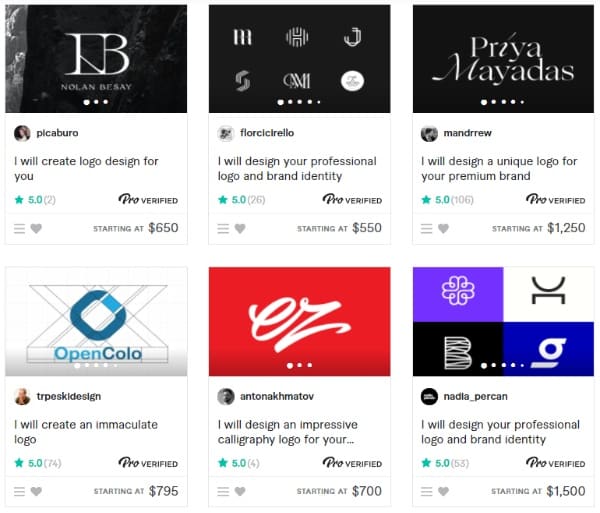 How to Choose the Right Logo
Choosing the right logo is a fundamental part of your business' branding. If your small business website is in a popular field or niche, creating a unique logo helps you stand out from the competition.
Here are some tips on how to choose the right logo:
Have a Design in Mind
If you already have a design in mind, try to draw it and replicate it either through a website that designs logos or by hiring a professional graphics designer. If you have no idea what you want your logo to look like, move on to the next tip.
---
Have an End Product in Mind
Is there a goal for your logo? Do you have a message behind your brand? What does your brand name say about you? If you aren't sure about what type of logo you want, either host a contest and select a winner or work closely with a graphics designer to get a unique personalized logo. Once you have a logo and a website in place, you can use a page builder to tweak your website, matching your overall branding.
---
List Your Brand's Advantages
How does your brand stand out from the rest? A logo is all about representation. If you can identify your advantages, this will allow you to properly explain and visualize what you want. Colors, icons, fonts, and styles all have meanings that can be incorporated into the business logo design. Finding your advantages can translate into the business logo design itself.
---
Learn More About Your Competition & Target Market
How much do you want to stand out? You can choose how subtle or outstanding you want your logo to be. If you're working with a graphic designer, you can tell them either to design something that is not too eye-catching, an eye-turner, or something in between.
---
Understand the Industry You Are In
It is important to have a business logo design in sync with your industry. You don't want an overly bright design if you are in the corporate field, and you don't really want dull colors if you're selling bright candy.
---
Frequently Asked Questions (FAQs)
How many logos should a business have?
Ideally, a business should have one main logo with up to four variations. The stronger the logo, the fewer variations will be needed. Big companies like Apple or Nike do not need variations of their logos due to the strength of their branding.
Does every brand need a logo?
No. Not every company needs a logo. Logos are used for branding, advertising, and marketing, but this completely depends on the business advertising goals.
What is a bad logo?
A bad logo is irritating to look at, hard to understand, and irrelevant to the brand. Choosing a logo that is too bright, too complicated (works in some cases only), boring, or not easily associated with the business will have a negative impact on branding.
Bottom Line
When choosing a logo, it is important to have a logo in mind and decide if you want to design it yourself or have it done by a professional. An effective logo represents your brand, is pleasing to look at, and is memorable. Fiverr is a great place to find professional business logo designers to work within your budget and help you achieve your ideal logo.
You Might Also Like…