There's a lot riding on your business logo design. From making a good first impression to being strewn across all of your marketing materials and branding, having a good logo is crucial. A well-designed business logo will be simple, easily identifiable, and will effectively represent your business. But if you've ever attempted to make a logo before, you know that's easier said than done.
The good news is that there are a number of quality business logo design platforms that can help. From those that connect you to an experienced and affordable logo design pro to easy-to-use platforms for designing your own business logo, we've found the best platforms no matter what your design skills or preferences are.
Best for Getting a Variety of Logo Designs: 99designs

If you want your logo designed by a professional and want to see a number of designs before choosing one, then 99designs will be a good option for you. This is because jobs are on a contest basis—you post what you want and dozens of designers will submit designs. You get to browse through concepts and choose the one you like most. It costs $299 for a logo design contest, making it an affordable way of receiving a large number of logo designs.
99designs Pros & Cons
| Pros | Cons |
| --- | --- |
| Get a bunch of logos from different designs for a flat fee | On the expensive side |
| Money-back guarantee | Entry-level plans do not guarantee access to top designers |
| Quality logo designs | |
Examples of Logo Designs From 99designs
Like what you see? Get started by heading over to 99designs.
Best Top-notch Business Logo Design: DesignBro

DesignBro is like 99designs in that it's a contest-based web design platform. However, it differs by accepting only the top 5% of talent, so you can be even more confident that you will receive top-notch logo designs. Second, it offers a money-back guarantee, so there's no risk if you don't like any of the designs you receive. Lastly, you pay based on the number of designs you want. For example, pricing starts at $199 for three logo designs.
DesignBro Pros & Cons
| Pros | Cons |
| --- | --- |
| Top-level talent | More expensive than alternatives |
| Money-back guarantee | Expect to receive far fewer design submissions than with 99designs |
| Plans come with multiple designs to choose from | |
Examples of Logo Designs From DesignBro
Ready to get your business logo designs? Start your DesignBro project now.
Best Way to Hire a Professional Logo Designer: Envato

Envato is a marketplace for creatives and sourcing creatives for professional work, such as logo design. Since Envato is a marketplace, how it works is that you browse through logo designers, look at their portfolios, see their pricing and what they offer, and then select an individual designer to work with. Pricing varies by designer, but you can find prices as low as $50.
Envato Pros & Cons
| Pros | Cons |
| --- | --- |
| Generally very high-quality designs | Turnaround time varies greatly from freelancer to freelancer |
| Competitive pricing | There's no guarantee you'll like the logo your chosen freelancer designs |
Examples of Logo Designs From Envato Designers
Ready to take the next step? Find the logo designer for you on Envato.
Cheapest Way to Get a Professionally Designed Logo: Fiverr

If you're on a very tight budget and not up for designing your own logo, Fiverr could be a good choice for you. There you can browse and find a professional graphic designer to make your logo for you. It's similar to Envato, but prices start as low as $5. However, prices vary by freelancer and the average cost for a custom business logo design hovers around $35 to $50.
Fiverr Pros & Cons
| Pros | Cons |
| --- | --- |
| Generally a very affordable way of getting a professionally designed logo | Paying for a logo before seeing it is riskier than choosing one and then paying for it |
| Quality support from Fiverr if there's an issue | Quality of work can vary greatly from freelancer to freelancer |
| Ability to see freelancers portfolio, reviews, and ratings before hiring | |
Examples of Logo Designs From Fiverr Freelancers
Want to get an affordable logo designed? Get yours by heading over to Fiverr.
Best Business Logo Design Generator: Placeit

Better known for its mock-up generator, Placeit also offers a business logo generator. It's very simple to use: Simply input your business name, answer a few questions, and select a logo. After customizing your logo, you can then download a high-resolution PNG for $39.95. Since you don't pay until you've created a design you like, it's a risk-free avenue with no upfront investment to getting a low-cost logo.
Placeit Pros & Cons
| Pros | Cons |
| --- | --- |
| Risk-free; only pay when you've designed a logo you like | Not the cheapest logo generator |
| A lot of designs to choose from | Customization capabilities are limited compared to Canva |
Examples of Logos Built With Placeit
See your business logo come to life by trying out the logo generator from Placeit.
Best Cheap Business Logo Maker: Tailor Brands

Tailor Brands is a brand identity platform that provides customized branding tools, such as a logo maker. While it's free to make a logo, you do need to register for a plan in order to download your logo. Plans start at $9.99 per month and you can cancel anytime and keep your logo, making it a very low-cost option in the world of custom business logo designs.
Tailor Brands Pros & Cons
| Pros | Cons |
| --- | --- |
| Super simple to use | Cannot completely customize designs |
| It's free to create a design | A plan is required to download logos |
| It has a mockup generator, so you can see your logo on anything from T-shirts to business cards | Mostly simple, text-based logo designs |
Examples of Logo Designs Made With Tailor Brands
Want to see what your logo could look like? Go check out Tailor Brands.
Best Website to Design Logos Yourself: Canva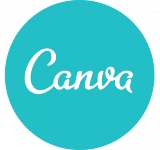 Canva is a great design tool for just about anything and everything graphic design. Unlike other graphic design platforms, there's no technical expertise required and there's little to no learning curve. If you're looking for a completely free way of designing your own logo, Canva will be a good choice for you. With dozens (and dozens) of prebuilt logo templates to choose from combined with vast customization capabilities, you're sure to end up with a logo you like.
Canva Pros & Cons
| Pros | Cons |
| --- | --- |
| Free | Requires some degree of creativity as it's a DIY logo design platform |
| Complete design control | Can be a challenge for those new to logo design to create a highly customized logo |
| Lots of templates to choose from | |
Examples of Logos Designed Using Canva
Head over to Canva to start designing your custom business logo.
Frequently Asked Questions (FAQs)
How can I create a logo for my business for free?
There are a number of ways you can create your own logo for free online. For example, you can use a logo maker or generator. One of the best ways is to use a design platform such as Canva, where you can browse through dozens of logos, find one you like, and then customize it to suit your business.
How can a logo help with branding?
A business logo is a form of brand identity. It's what a lot of people will see first, and based on what they see, they will often make assumptions about your business and what it offers—all within 10 seconds of looking at your branding assets, such as your logo. By creating a logo that effectively represents your business, you're helping your brand identity match your actual business, and in return, making your business more recognizable.
What's the best way to set up a small business website?
The best way to set up your site will depend on your needs, budget, skills, and time. WordPress is the world's leading content management system; it's an incredibly versatile platform, but it's not the easiest to build a site with. Those who want a simple and affordable way of building their own professional website should consider a site builder, such as Squarespace or Wix. For more insight, learn everything you need to know to build your small business website.