The 10 Best Sites for Logo Design (Paid & Free)
The best sites for logo design make it easier for your small business to establish a strong brand presence through logo generators, logo templates, and editing tools, or affordable custom logo design by professionals. To find the best place to turn your small business logo design vision into reality, we identified the top sites for logo design based on factors like value for the money, overall design quality, and ease of use.
Best Sites for Logo Design at a Glance
Best sites for logo design

Free Version

Starting Cost

Key Features

✓

$10

Create and edit a logo for free
Set up a brand kit for cross-channel marketing consistency
Limited fremium version or access 70 million+ assets with a paid plan

✓

$9.99*

Create and edit a logo for free
Collaborators allowed, even on the free plan
Upgrade to the paid plan for full graphic, image, and template access

✓

$7.47*

Create a graphic for free (must pay to download)
Thousands of templates and customization tools
One-time fee to purchase logos without commitment

✕

$3.99*

Free AI-powered logo generator (must pay to download)
Affordable paid plans
Suite of tools (e.g., website builder, domain, LLC filing, business cards) depending on the plan you choose

✕

$65**

One-time fees from $65 for high resolution vector files
Contests to get multiple designer options from $249

✕

$65**

$65 for high-resolution and vector files plus full logo ownership
Multimaterial design branding from $96 per year

✓

✕

Free logo generator is intuitive and easy to use
Top-rated website builder starting at $14 per month

✓

$299**

Free access to millions of icons and simple graphics to create your logo
Professional logo design services from $299

✕

$16.50

Millions of high-quality templates, icons, and graphics to design a logo
Unlimited free downloads for wide variety of materials (e.g., presentations, web elements, forms, videos, images, audio clips, and more)

✕

$5**

Extremely affordable logo design starting at $5
Wide range of designers and price points available
*On an annual billing cycle
**One time fees starting from $5, varies depending on provider
VistaCreate: Best Free Site for Logo Design
What We Like
Completely free to create and download a logo
Free brand kit for consistency across all marketing materials
Thousands of templates, images, and icons in the free version, or over 70 million in the paid one
Easy interface for editing graphics
What's Missing
No collaborators in the free plan, unlike Canva
No option to get professional designs
Can't easily add logos to orderable print materials like business cards, even though site is owned by VistaPrint
Best For
Businesses looking for free logo design tools
Those wanting consistent branding across different marketing mediums
Pricing
Free-forever plan with access to 75,000+ templates, over a million graphics, and 10GB of storage
$10 paid plan allows multicontributor access, over 70,000 million visual design elements and templates, and unlimited storage
VistaCreate is a free graphic software that looks (and feels) similar to a platform you might already be familiar with, called Canva. It has graphic design tools you can use for free, including templates and icons for a variety of marketing materials—including logos. Its user-friendly interface and thousands of free elements (icons, graphics, and shapes) make it one of the best sites for a logo design for do-it-yourself (DIY) designers, even for true beginners.
Customization is easy in the intuitive drag-and-drop interface, which has a variety of font, icon, and color options. With any plan, you can create a branding kit so that your marketing materials remain consistent in support of building a strong brand presence.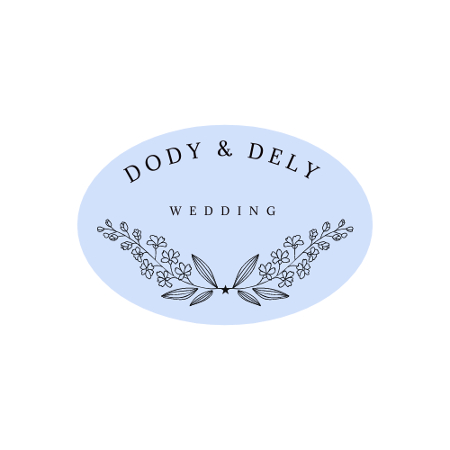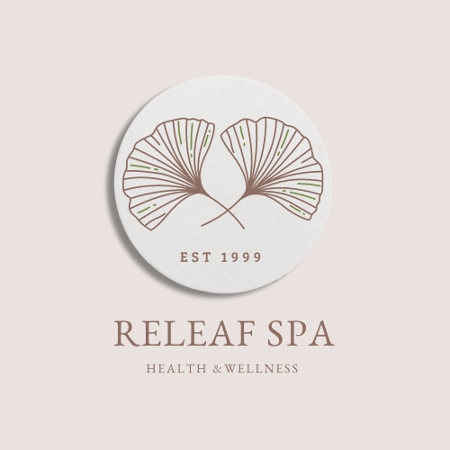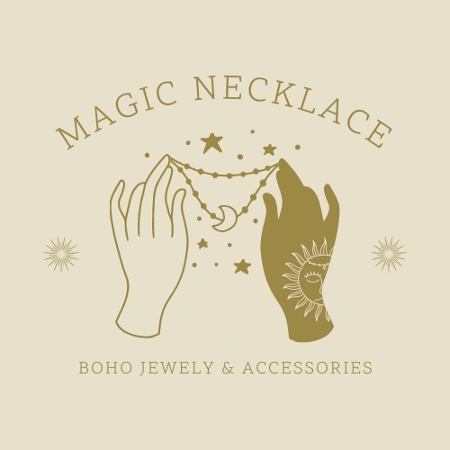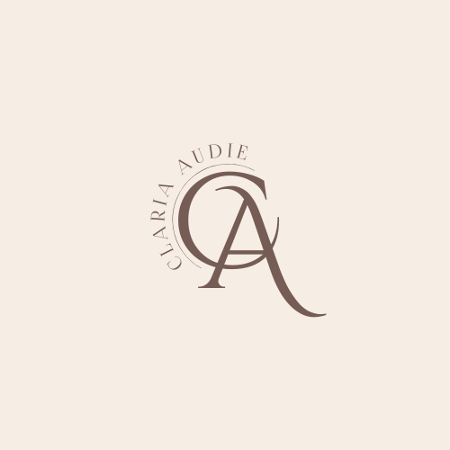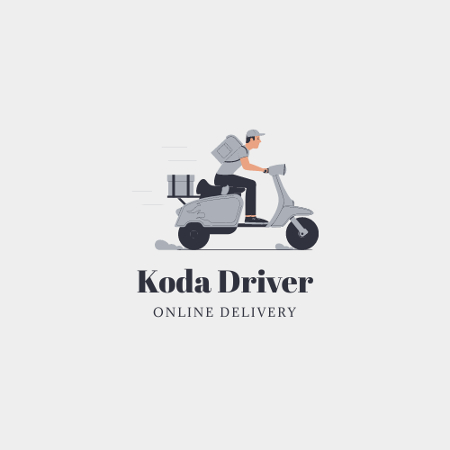 ---
Canva: Best Platform for Premade Logo Templates
What We Like
Intuitive graphic design and editing tools for multiple formats (e.g., logo, social, website, and so on)
Thousands of premade templates for fast logo design
Free version allows for multi-user collaboration
What's Missing
Designs aren't exclusive and so might end up similar to other businesses
Many templates are generic
Less storage than VistaCreate and paid plan is more expensive month-to-month
Best For
Those wanting free do-it-yourself (DIY) logo design tools
Small businesses wanting access to multiple marketing graphic formats
Pricing
Free-forever version with vast library of templates, images, and 5GB of storage
Paid plans from $12.99 monthly ($9.99 with annual billing) for team access, full library of assets, and 100GB of storage
Canva enables users to build, customize, and select icons, fonts, and styles they want to incorporate into premade logo templates, making logo design easy and fast. For a small business website needing additional graphic design support, Canva also allows you to create social media posts, edit photos and videos, create mockups for things like T-shirts, design web banners, and more.
Placeit: Best for Creating Multiple Logo Designs
What We Like
Logo creation in a few clicks
16,000+ ready-made logo templates
What's Missing
Designs look basic compared to those on Designhill
Designs aren't as modern as those on Looka
Best For
Creating multiple logos
Simple logo creation
Beginners
Pricing
$7.47 per month (billed annually)
Buying designs individually can be expensive if you are doing it regularly. Placeit is a super-affordable site for designing multiple logos, such as a homebuilder designing logos for new home communities regularly. Placeit provides customizable logo templates that can be customized to fit your project's needs in terms of style, industry, colors, and fonts.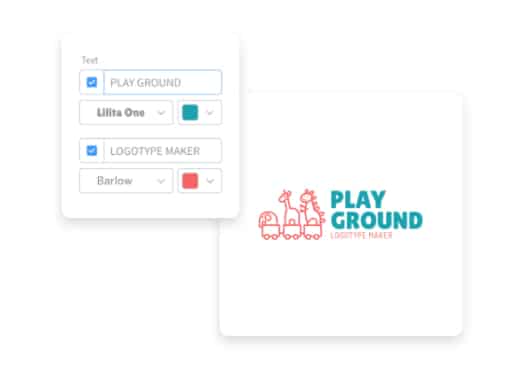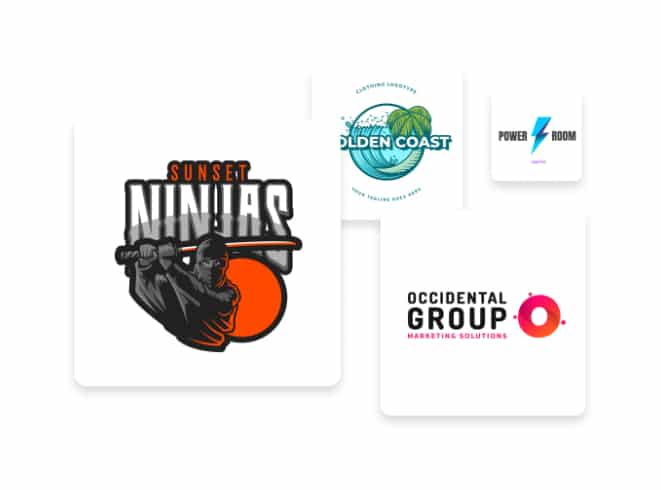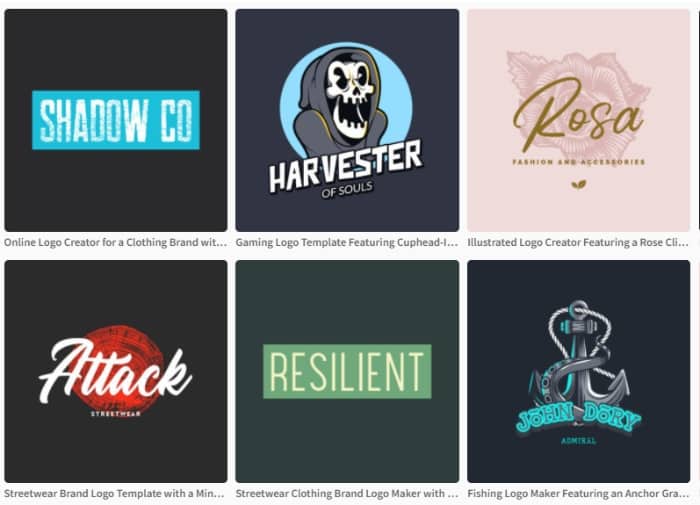 ---
TailorBrands: Best for Simple, Affordable Logos
What We Like
Artificial intelligence (AI) logo builder creates a design for you based on your answers to questions and design preferences
Instantly have marketing mockups for multiple materials created for you
What's Missing
No free option, unlike VistaCreate and Canva
Designs are very simple; VistaCreate offers more complex elements
Many design ideas generated are geometric, making them feel generic
Not many customization options
Best For
Simple line or text-based logos
Beginners who have no idea where to start with creating a logo
Pricing (billed annually)
$3.99 per month for one logo
$6.99 per month for vector files and digital business cards
$11.99 for 100 business cards, a brand kit, presentation deck, website builder with hosting, and SSL certificate
$29.99 to add business formation assistance
TailorBrands generates logo designs based on a few questions about your business. In this regard, TailorBrands is one of the most accessible sites for logo design. You can customize your AI-generated logo, but the editing options are slim (i.e., there aren't too many templates and elements to choose from). Still, it's an affordable option for design beginners who want to create a simple business logo quickly.
Designhill: Best Site for Logo Designs From Multiple Professionals
What We Like
Contests give you a variety of professional logo choices
Packages available for additional logos, business cards, and social media designs
What's Missing
No option to review portfolios or interview artists, unlike Fiverr
More expensive than free sites for logo design like VistaCreate or Canva
Best For
Small businesses wanting to stand out with unique logo design
Those preferring to outsource design to professionals
Businesses able to pay a bit more for custom-designed logos
Pricing
As low as a $65 one-time fee for high resolution and vector files for AI-generated logos
Starting from $249 for a logo design contest with around 20 submissions
Designhill stands out from other sites for logo design. While you can purchase AI-generated logo design files for a fee, like you can with TailorBrands, it is a more expensive service. However, it produces more sophisticated designs. You can also opt to run contests to generate multiple design concepts from professional graphic designers.
This is a great way to get a unique, custom logo, especially if you don't know what you want. Designhill also offers traditional design processes, including its intelligent logo generator or the ability to work one-on-one with a designer for full control over your logo's design.
Looka: Best for Industry-specific Logo Designs
What We Like
Designs catered to your business' industry, niche, or target audience
Logos designed for use on multiple types of materials
Clean, modern designs
What's Missing
Lacks advanced editing tools offered by Canva and VistaCreate
Some suggestions might not be relevant to your industry, niche, or audience type
Best For
Businesses that don't want to put too much time into drafting a logo
Making a fast but personalized and modern-looking logo
Pricing
$65 one-time fee for high-resolution files, unlimited changes, and full ownership
$96 per year for Brand Kit plan with multimaterial design support
Looka is great for businesses that want a logo that reflect specifics such as its industry, niche services, and products, or to target customer personas. It asks questions like what industry your company is in, what symbols you prefer, logo design styles you like, and the colors you want in your small business logo design. The logo generator uses your input to come up with multiple personalized designs to choose from.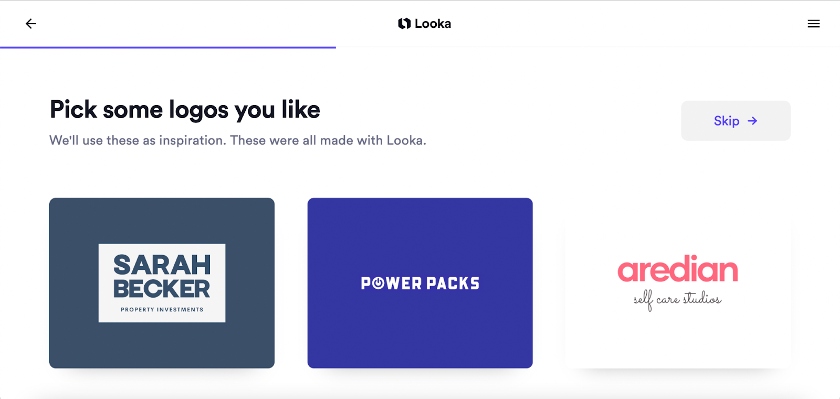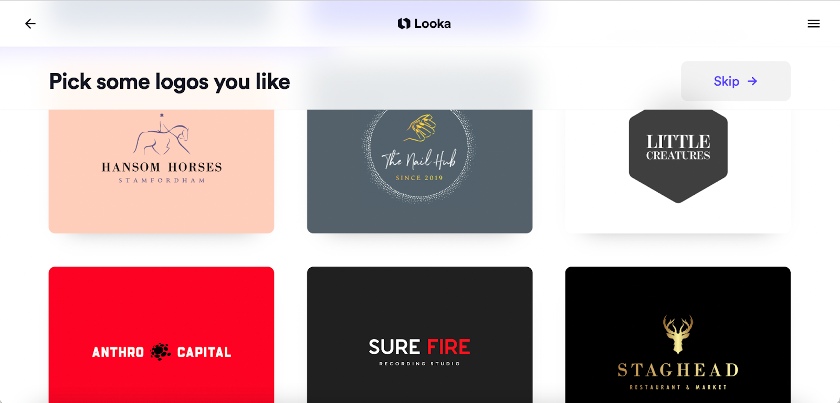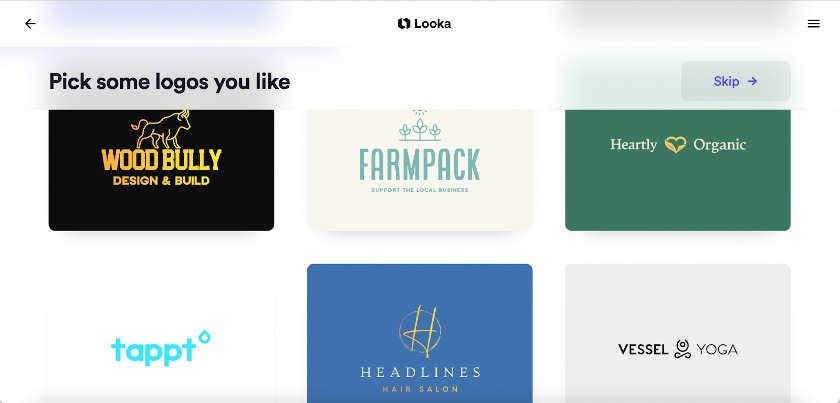 ---
Squarespace Logo: Best Logo Design Website for Building Brand Presence Online
What We Like
Completely free logo maker—you don't have to be a Squarespace customer to use it
Part of the Squarespace suite—easily create an on-brand website to showcase your logo
Easy and intuitive to use
What's Missing
Lacks customization options, unlike VistaCreate (e.g., only a handful of icons to choose from)
Fewer premade templates than Canva and VistaCreate
Straightforward designs; try Designhill for more intricate logos
Best For
Those who have or plan to build a website with Squarespace
Any business on a tight budget looking for a free logo maker
Quickly creating a simple logo
Pricing
Completely free to use
Squarespace website building plans start at $14 per month
Squarespace Logo is Squarespace's free logo maker. You don't need a Squarespace plan to be able to use it, and it's completely free to design and download your logo. Since it's part of Squarespace's suite of tools, you can easily see a mockup of your Squarespace site with your logo—great if you're planning to build a website with Squarespace, one of the best website builders available.
LogoMakr: Best for Basic Icon-based Logos
What We Like
Free logo maker
Logo templates range from clean and basic to vintage and retro
Intuitive editor
Professional services available
What's Missing
Outdated element design vs Squarespace Logo's elements that look sleeker and more sophisticated
Many templates are extremely generic
Best For
Startups, freelancers, and small companies on a budget
Creating clean, basic logos
Pricing
Free template-based logo maker
Purchase professional logo design and redesign packages for $299 and $195, respectively
LogoMakr is a completely free small business logo design tool with tons of templates and elements to work with. Its designs aren't the sleekest, but there are a variety of shapes and icons to choose from if you want a modern icon-based logo. Otherwise, you can choose to hire a professional graphic designer from LogoMakr to design or redesign your logo.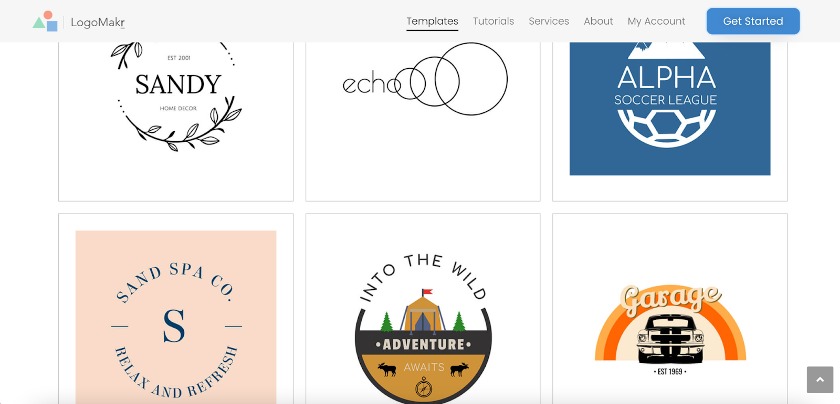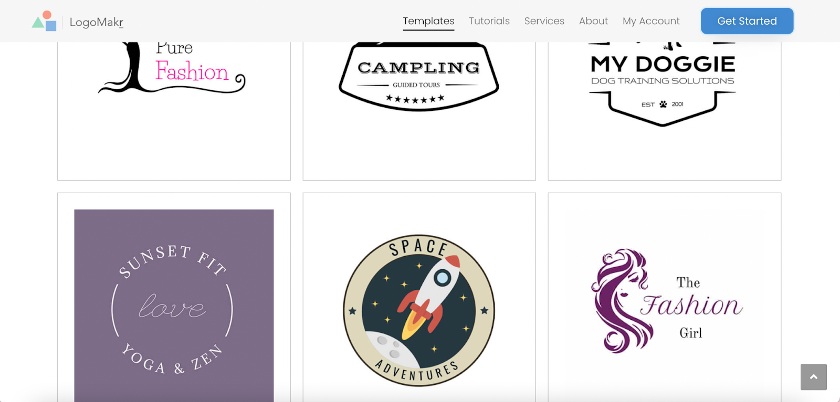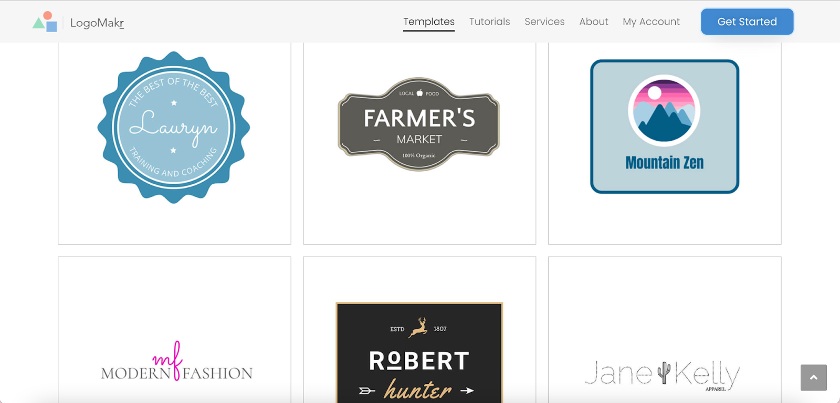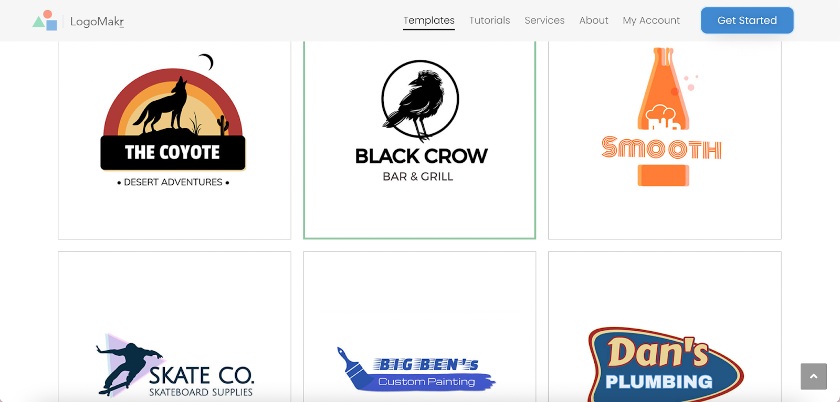 ---
Envato: Largest Library of Templates, Icons & Graphics
What We Like
Graphics and templates for nearly any type of business marketing collateral (logos, presentations, social posts, website elements, etc.)
Unlimited downloads
Massive database of symbols, pictures, icons, fonts, styles, and premade templates
Search by industry, design style, color palettes, editing software, and more
What's Missing
No editing tools—you'll need software like Adobe Illustrator or Photoshop to modify templates and designs
Takes time to sift through all the possible options—not the most ideal for small businesses looking for a simple, fast logo design
Best For
Businesses with in-house expertise and software for modifying templates
Businesses needing to design multiple logos, or wanting graphics for more than just logos
Pricing
$16.50 per month for the Individual plan
$10.75 per month per user for teams with up to five members
Envato Elements is a subscription-based platform with a massive database of icons, symbols, and logo templates to choose from. Small teams collaborating on a design can choose the Teams plan that accommodates up to five members ($10.75 per month). Plans include an unlimited download of the platform's millions of assets, including logo templates and design elements, as well as media you might need for your website, social media, presentations, and much more.
Fiverr: Best for Hiring Professional, Affordable Logo Designers
What We Like
More control over logo design
Options for any budget, starting from $5
Different artists with different styles
What's Missing
Takes time to sift through all the graphic design artist portfolios
Most affordable providers might not be the best for your design
Multiple revisions can cost more, unlike Designhill, where unlimited revisions are included
Best For
Businesses wanting custom logo design on a budget
Those that want a specific logo style or want to choose an artist to work with
Pricing
$5 to $10,000—and a huge range of prices in between—depending on the artist
The freelance platform Fiverr has multiple price points starting from $5, so you can select the best graphic designer to work with based on your budget and design specifications. It's the best site for logo design to find affordable graphic design artists that specialize in specific styles. You can review provider portfolios and check reviews before hiring someone to design a custom logo for your small business to ensure it stands out.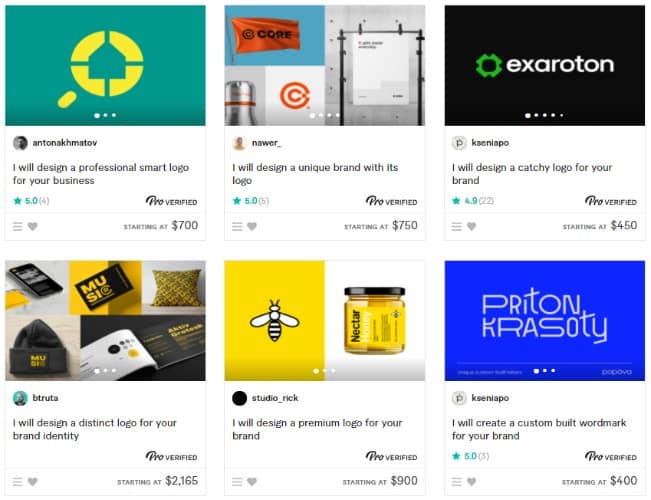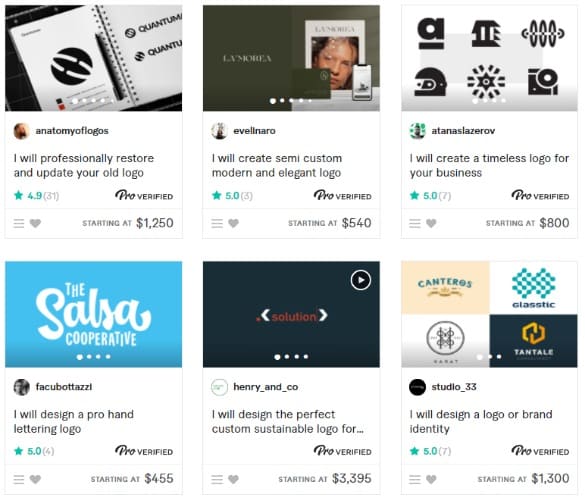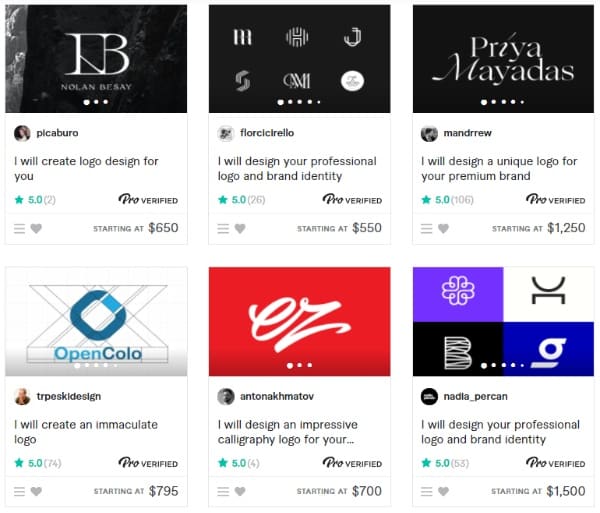 ---
4 Logo Design Tips
Choosing the right logo is a fundamental part of your business' branding. Using one of the best site for logo design is only one aspect of coming up with a great logo. If your small business website is in a popular field or niche, creating a unique logo can help you stand out from the competition and increase brand awareness.
Here are four tips to keep in mind when designing or choosing a logo:
1. Have a Design in Mind
If you already have a design in mind, try to draw it and replicate it through a website that designs logos or by hiring a professional. If you don't have a design, start with your end goal in mind (see the next tip) and use it to create a project brief.
2. Create a Project Brief
A project brief is an overview of what you want to achieve. In the case of your logo, it would include things like the design style you prefer, visual elements that speak to your brand or business (e.g., industry, customers, products, and so on), and specifications like brand colors and use cases.
Once you have a project brief for creating a logo, use a site for logo design like Designhill to host a contest to solicit multiple designs and then select a winner and work with them to complete your logo's design. Alternatively, you can take your logo project brief to Fiverr and get a custom design for as little as $5.
3. Reflect Your Brand's Advantages
Logos are visual representations of your brand, so if you can identify your brand's advantages, they can be incorporated into your design. For example, colors, icons, fonts, and styles all have meanings you can include in a business logo design. Finding your advantages can translate into the business logo design itself.
4. Research Your Market
Researching competitors before designing a logo can help ensure that your logo stands out while still speaking to what people expect in your industry and target market. Alternatively, creating an out-of-the-box design can be even better in helping you build a strong brand presence through the logo's visual appeal and all of the marketing materials where it's used.
Frequently Asked Questions (FAQs)
What is the best free logo site?
Two of the best free logo sites are VistaCreate and Canva. They let you create logos easily and have a ton of templates, graphics, and elements to choose from. Both sites have a wealth of modern templates, intuitive interfaces, free graphics and images, and many customization options you can play around with.
What are some of the different types of logos?
Logos are split into two categories: image-based and word-based. Which one you use depends on your business and how you want it to be perceived. If your brand has a unique name, consider using a word-based logo over an image-based one for brand awareness. Alternatively, small businesses in creative industries may want to use an image-based logo. See examples of both types of logos and how they are used in print on our list of business card designs.
What is a bad logo?
Many factors could result in a bad logo, such as low quality, looking amateur or dated, being too generic, or one that seems irrelevant to the brand. Any overly complicated, boring, unprofessional, or irrelevant logo can hurt branding. Even a good logo can look bad when there are image quality and resolution issues, such as when you try to increase the logo size for a non-vector image type, like a JPG image.
Bottom Line
The best sites for logo design help you achieve the perfect look for your brand. They range from platforms with DIY logo design tools and free downloads to AI-generated designs, customization choices, and options for working with professionals. If you want a custom design so your brand stands out, Fiverr is a great place to find professional business logo designers within any budget to get the logo you envision.
You Might Also Like…