Direct mail service companies help you to deliver your promotional campaign via postal mail. The basic service is to print, stamp and mail all of your postcards, brochures or flyers. However, the best will also help you to create a list of mailing addresses and even provide design templates to help you create your direct mail materials.
We reviewed the 3 best direct mail services for small business marketing materials, including:
It's important to pick the right direct mail service company for the right job. Read on to learn how each of these direct mail services compare:
Best Direct Mail Service Companies Summary Table
| | | | |
| --- | --- | --- | --- |
| Lowest price for 1K postcards | $485 | $482 | $423 |
| Lowest price for 1K brochures | N/A | $793 | $720 |
| Free postcard design tools | ✔ | ✕ | ✔ |
| Postcard design service | ✔(for a fee) | ✔(for a fee) | ✕ |
Best Postcard Direct Mail Service: Vistaprint

What makes Vistaprint a great option is their all-in-one postcard mailing service. You can design your postcard, select your address list and launch your campaign all from their website. They also have the widest selection of postcard templates. There's over 4,000 options to choose from, which helps to ensure you'll find the right design for your business.
To create your mailing list, Vistaprint helps your target customers using a range of variables like; age, gender and estimated income. Vistaprint also lets you target by lifestyle factors like hobbies, renters vs homeowners and more.
Although Vistaprint only provids a direct mail service for postcards, the service they provide is second to none. They do, however provide business and promotional item printing services and they are also our recommended service for printing business cards.
Best Value for Money Direct Mail Service: PsPrint

If you already have your postcard or flyer designed, then PsPrint is a slightly more cost-effective option. In addition, they have faster shipping service and they provide direct mail services for brochures and flyers as well as postcards.
Like Vistaprint, PsPrint provides you a wide range of targeting options. Some unique options include for instance targeting credit card users and organ donors. They also have a lot more options for targeting businesses, including owner credit rating and commercial premises size.
The main downside to PsPrint is that you can't design your own postcard online, which is not much of a downside if you are already using a superior tool like Canva to design your marketing materials. PsPrint, like Vistaprint, also has designers available for an additional charge to provide a custom design service.
It should be noted also that while PsPrint is generally less expensive for standard postcards (6" x 4" approx), Vistaprint is actually the better value for oversize postcards (8" x 6" approx). Because pricing varies depending on your printing material, mailing list, turnaround time and delivery method, it's good idea to check both services to find the best value for your specific needs.
Best Blanket Retail Direct Mail Service: EDDM

Every Door Direct Mail (EDDM) is the perfect option if you need to reach every house in a local neighborhood, for instance with a blanket promotion. Offered by USPS, this service allows you to select individual postal routes (typically 300-800 addresses per route), and then send your piece to every address on the route(s).
While a traditional postcard costs $0.34 to mail, EDDM costs only $0.18 per piece, making this considerably more affordable.
One important caveat is that USPS does not actually print marketing materials. To use EDDM, you'll need to print postcards yourself (e.g. using Vistaprint or PSPrint shipped to your door) and then drop them off at the post office.
Or, alternatively, you can use one of USPS's approved partners to take care of all printing and mailing for you. Click2Mail is a good option for postcards, coming out to just $423 for a run of 1000 (6.5" by 9"), and EveryDoorDirectMail.com is a good option for brochures, priced at $720 for 1000. The full list of printing partners is available here.
Printing & Postage Costs
There's 3 main costs associated with direct mailing services:
Building a mailing list (if you need one)
Printing
Mailing
The last two costs are usually grouped together and vary from about $0.40 to $1.00/item depending on the size and speed of delivery. Here's how the three services compare:
Printing & Postage Costs Summary Table
| | | | |
| --- | --- | --- | --- |
| Price for standard postcard including postage (1,000) | $0.45/postcard | $0.46/postcard | No service |
| Price for oversize postcard including postage (1,000) | $0.50/postcard | $0.74/postcard | $0.42/postcard |
| Price for brochureincluding postage (1,000) | No service | $0.77/brochure | $0.72/brochure |
Mailing List Costs
In addition to printing and mailing, each of these services includes the option to buy a mailing list: By selecting zip codes and demographic factors like age and family composition, you can choose the specific audience you want to reach. The system will generate a list of addresses and ship to them automatically.
Prices vary depending on whether you're targeting homes or businesses, and depending on how specifically you are filtering recipients. However, PsPrint is generally less expensive at $20-$60 for a list of 1000 addresses, whereas Vistaprint costs $60-$130 for the same amount.
Note: EDDM does not charge for mailing lists. This is because they don't offer targeting by demographic variables; rather, they deliver to every address in a chosen postal area. While this makes it less expensive, you also have to consider the potentially lower response rate. For example, if you're trying to reach residential houses about lawn care, EDDM will still mail to businesses, apartments, and un-occupied houses that exist along the postal route. Vistaprint and PsPrint would allow you to remove these addresses.
Mailing List Targeting Variables
While each program gives you the ability to create a mailing list, they differ in how closely you can target an audience. Vistaprint and PsPrint offer the most variables. You can narrow down your audience by age, income, home value, level of education and more. Every Door Direct Mail, on the other hand has no demographic variables.
Direct Mailing List Variables Summary Table
PSPrint

Vistaprint

Every Door Direct Mail (EDDM)

Variables for Residential Mailing Lists
Location (county, city or radius around an address)
Age
Gender
Estimated Income
Estimated Networth
Marital Status
Presence of Children
Homeowner vs. Renter
Multi-Family vs. Single Family Dwelling
Home Market Value
Length of Residence
Credit Card User (Yes or No)
Organ Donor (Yes or No)
Children Age Ranges
Head of Household Education
Location (zip code, county or radius around an address)
Age
Gender
Estimated Income
Homeowner vs. Renter
Multi-Family vs. Single
Family Dwelling
Home Market Value
Length of Residence
Location (based on mail "routes")
Variables for Commercial Mailing Lists
Credit Rating
Number of Years in Business
Number of Employees
Standalone vs. Franchise Business
Sales Volume
Square Footage
Number of Employees
Value of Business
Number of Years in Business
Location (based on mail "routes")
Why Does Mailing List Targeting Matter?
If you can find just one factor that helps you close in on potential customers, you can increase your ROI dramatically. For example, let's say you run a childcare business. Considering about 50% of households do not have children, the ability to target just parents would effectively save you 50% of your direct mail investment.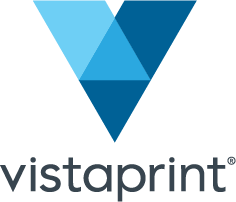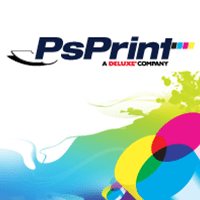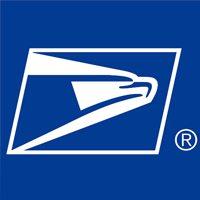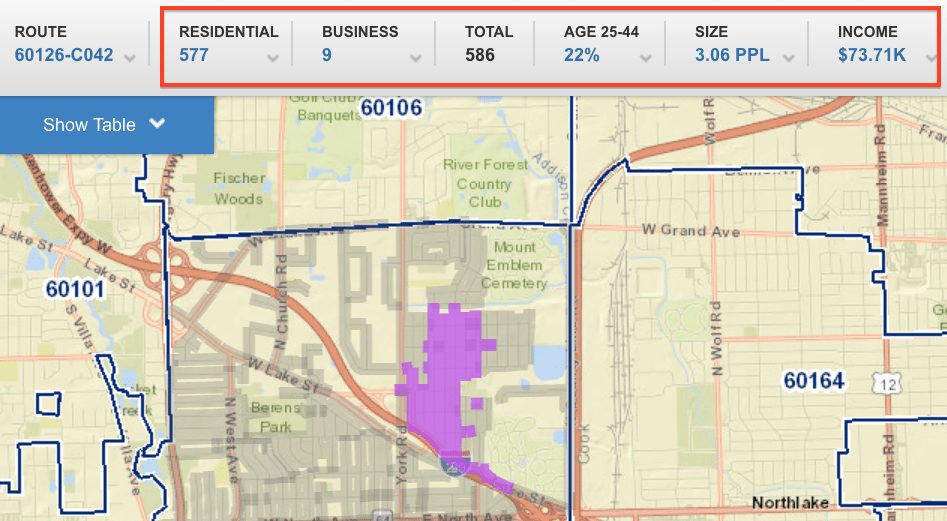 If you order through one of USPS's printing partners, like Click2Mail or EveryDoorDirectMail.com, you may also get additional demographic data to work with.
The Bottom Line
In this article I have shared three of the very best direct mail service companies available at an affordable cost to small business.
I recommend Vistaprint if you are looking for a one-stop-service for postcards. However, if you do not need artwork for your mailer, or you want a direct mail service for brochures or flyers, then I would recommend PsPrint. If you want to deliver a blanket retail direct mail campaign to every home or business within a postal route, then EDDM will provide the best value for money.