The Top 3 Ways to Use Your CRM for Customer Retention
This article is part of a larger series on CRM.
The top customer retention strategies involve engaging with customers, monitoring their behaviors, and understanding how to improve the customer experience provided by your business. This makes customer relationship management software (CRM) a key component of any strategy because of the features available through their built-in tools or third-party integrations that let you organize customer data, log communication, and analyze activities.
Here are the top three strategies to increase customer retention made more effective using a CRM system:
1. Empower Your Customers
Empowering your customers is the process of giving customers a better experience by demonstrating that you value their input, personalizing their service and rewarding your best customers. These tactics require listening to what customers have to say and monitoring their behaviors. Empowerment through customer experience leads to higher customer retention, with 73% of customers citing their experience as an important purchase factor.
Customer satisfaction surveys are an excellent way to gauge what your customers are thinking, and a CRM can be used to design and deploy these surveys. HubSpot, for example, allows users to create surveys within the CRM system and send them to one or many customers stored in your CRM's database. Survey deployment can be automated with triggers such as purchasing a specific product or the amount a customer recently spent.
Learn more about how HubSpot can help your business engage with customers and organize sales deals in our HubSpot CRM review.
Another way to listen to your customers is to see what they are saying about, or saying directly to your business, on social media. Zoho CRM makes this possible with the Zoho Social tool that businesses can use with their CRM to post content, monitor posts, and send direct messages on their social media platforms.
It's important to monitor social media activity for retention because 20% of customers will use social media to complain about poor service, and customer churn can increase by up to 15% if businesses fail to respond to customers on social media.
Learn more about Zoho's social listening tools and how its CRM can help you manage your sales process in our Zoho CRM review.
Many CRMs manage customer service through a ticketing system. Feedback can also be gathered by looking at service tickets submitted by customers for account maintenance or product or service assistance. For instance, Bitrix24 has a queue-based system where service reps can select the next ticket in the queue and the contact method they'd like to use to mediate any customer issues.
Discover more features Bitrix24 offers for sales teams to improve customer retention and track sales opportunities in our Bitrix24 CRM review.
Using the preferred contact method of the customer is a huge factor in connecting with a business and remaining a loyal customer. In fact, 31% of customers rate the ability to contact a company through any communication channel as the top driver to connecting and remaining with a brand.
Additionally, relevant insights gathered through surveying, social media monitoring, and ticket feeds should be used to enhance the customer experience. For instance, customer feedback can reveal ways to improve a product or service, streamline customer support, or address some other pain points in the customer journey.
Empowering your customers also comes from personalizing their user experience. By personalizing a customer experience, your business is showing that they are listening and willing to offer value for things that the specific customer would benefit from. A common way this is done is by targeting offers based on individual customer behaviors.
BigCommerce is a CRM and ecommerce platform that monitors customer category affinities, or products the customer frequently views. Your business can use this information to send personalized promotional offers.
Empowering your customers can also come from rewarding loyal or VIP customers. Rewarding loyalty shows that your company acknowledges and appreciates customers' loyal to a brand. In fact, 30% of customers will switch providers if they feel there is no incentive for remaining loyal.
Once again, your CRM system can be used to manage customer loyalty programs and customer history in order to see if they qualify as VIPs. CRMs can be configured to auto-send notifications to customers for where they are in loyalty points, how to use them, and what they need to do to continue being rewarded.
Lightspeed Retail offers a CRM and point of sale (POS) system where your business can track customer history, loyalty points, and store credit for issuing potential rewards and promotional deals. If your customer knows they will be treated like a VIP, they are more likely to remain loyal customers.
2. Enhance the Customer Experience Using Data
Increasing customer retention can also be done by using the customer data your CRM collects to enhance the customer experience. Real-time data can tell a story about things like where your customers are coming from, what they are buying, how long their sales cycles take, and descriptive information such as the job title or industry of a lead.
Once you start seeing patterns in data trends, that information can be used to predict future demand, improve inventory management, and optimize hiring to have more service reps available for customers and during certain time periods. Artificial intelligence (AI) tools within CRMs can help businesses see and analyze trends. Zoho, for example, when users ask their AI assistant Zia questions, it finds trends and provides them to the user.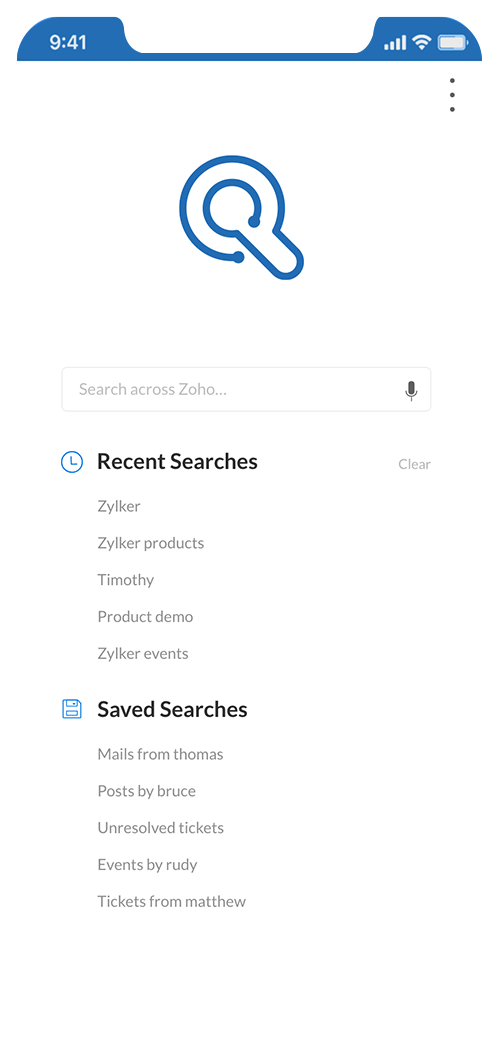 Salesforce is one of the most popular CRMs available for data reporting and analytics. It provides information on current sales opportunities as well as other client information such as payments, service tickets, and communication history. For example, the Salesforce billing reports dashboard shows how customers are paying and the reasons for unsuccessful payment transactions.
Your CRM data may indicate that a high majority of your customers prefer to pay using a specific payment method. Knowing this, you can then invest in solutions to upgrade their payment portals to make the customer's payment experience a better one. After all, 80% of consumers say speed and convenience are the most important elements of a solid customer experience.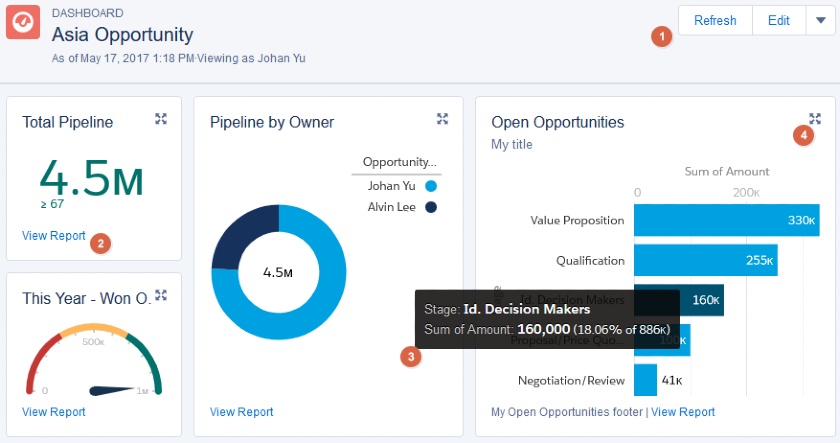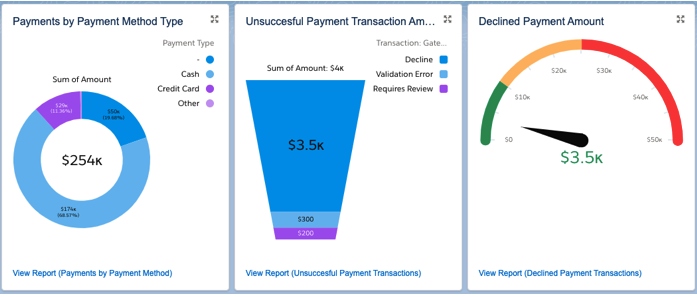 Discover the ways Salesforce Essentials, its CRM plan best suited for small businesses, can help your sales team communicate with customers and ensure no deals or leads fall through the cracks in our Salesforce Essentials review.
CRM data can be used to ensure high customer service and to optimize sales decisions such as which lead sources to invest more resources into and which leads should be assigned to specific sales reps. For more information on how to use data in your CRM, check out our article on the types of data that you should have in your CRM.
3. Engage Your Customers Consistently
Engaging customers on a consistent basis involves constantly communicating with them about things that might interest them, such as upcoming promotional events and new products or services, and checking in with them to make sure they are happy with what your business is offering. Constant communication is seen to improve retention, as 11% of customer churn can be prevented by a business reaching out to a customer consistently.
A CRM is a great tool to stay in touch with existing customers for several reasons. Your CRM can integrate with email systems like Gmail and Outlook to easily send emails to customers, which is found to be 56% more effective for retention than any other communication method. CRMs also can integrate with applications like Mailchimp to design and deploy promotional emails on an automated basis.
Pipedrive, for example, integrates with Gmail to send emails on a mass scale through the CRM system and centralizes all the customer contact information. Pipedrive also can integrate with Mailchimp for businesses that want an easy-to-use tool for automating the process of sending promotional emails to keep customers engaged.
To learn more about how Pipedrive can help your business engage customers, keep their business, and close more deals, read our Pipedrive review.
Another way that a CRM is a great tool for engaging customers is through built-in design templates businesses can use. Some CRMs, such as HubSpot, have newsletter designer features within their CRM that help design and send company newsletters to current customers, keeping them informed of company updates.
Sending frequent newsletters to customers shows them how valuable they are as it can update them on developments within your company. This provides a more emotional connection between your existing customers and your business, creating a better chance at their retention.
One benefit of constantly staying in touch with existing customers is that it allows you to be proactive in keeping them. If your business only communicates with customers when it's time for their renewal or repurchase, they may shop elsewhere for their products and services. In fact, when companies have a history of transparency and proactive communication, nine out of 10 customers are likely to give them a second chance even after a bad experience.
Why Having a CRM-powered Customer Retention Strategy Is Important
A high customer retention rate equates to consistent, repeat revenue without the high cost of acquiring new business through practices like purchasing leads or attending trade shows. However, this benefit is often forgotten. For example, 44% of businesses focus on customer acquisition while only 18% focus on customer retention, even though you're 50% more likely to get an existing customer to try a new product or service compared to a new customer.
A high customer retention rate is not without its cost, but a CRM makes it easier to achieve because it can put many tasks related to customer empowerment, experience management, and engagement on autopilot through workflow automation capabilities. This saves your business time and money.
How to Measure the Success of Your Customer Retention Strategy
The easiest method to use to track your customer retention rate is to use the built-in analytics tool of your CRM, though it is still possible to calculate this number manually provided you have a way to record how many customers you have at the beginning and end of a designated period. You can learn more about this in our more in-depth article on how to calculate customer retention.
Whether you use a CRM or track your customer retention rate manually, your ultimate goal should be to increase retention rates to levels higher than industry benchmarks and competitors. Below are some customer retention rate industry averages:
Retailers customer retention rates: 63%
IT service businesses customer retention rates: 81%
Professional service business customer retention rates: 84%
Industry retention benchmarks can be used as a baseline for evaluating whether or not your customer retention is at a healthy level or if it needs improvement.
Benefits of Using a CRM Customer Retention Strategy
High customer retention empowered through proper use of a CRM software system has extremely valuable benefits both financially and to your company's brand because it means customers are continuously purchasing from your business, increasing sales, and are satisfied to the point that they have a positive image of your company.
Here are the three main benefits of high customer retention rates:
1. Customer Retention Is Cost-effective
Recurring business is far more cost-effective to attain than new business. When you take into account sales, marketing, and customer onboarding costs, as well as the time investment of pursuing new business, it can cost up to five times more to bring in new customers compared to existing ones.
2. Customer Retention Increases Profits
Even the slightest increase in customer retention can have tremendous effects on your business' income statements. There is data showing that customers who are happy with a particular business are 87% more likely to purchase upgrades or new services, and loyal customers spend on average 33% more than new customers.
3. Customer Retention Is a Result of Satisfaction
Remember, high customer retention means your customers are satisfied with what your business has to offer. In fact, just a 1% increase in satisfaction can cause as high as a 61% shift in customer retention and can result in a positive brand image for your business. Poor customer satisfaction can have severe retention effects, with 34% of customers saying they wouldn't buy from a brand again after just one bad experience.
Satisfied customers also can open doors to other opportunities by letting others know about their experience. Eighty-three percent of satisfied customers are willing to refer other customers and 28% of satisfied customers will leave an online review. Reviews can make or break sales opportunities, with about 63% of customers stating that they check reviews prior to even visiting a business.
Bottom Line
Customer retention should be a top priority for your business due to the cost, profitability, and brand image benefits high retention can yield. By using a robust CRM, you empower your current customers by valuing what they have to say, enhance their experience using the data you collect, and engage them consistently with the omnichannel communications CRMs provide. Find out more about the functionality provided by the best CRMs for small businesses.