Dance studio insurance is a policy, or combination of policies, that protects your business against liability claims and first-party losses. Dance studios should consider a business owner's policy (BOP), which combines liability and property. Dance instructor insurance policies for private dance instructors or independent contractors are general liability and professional liability. For a studio, policies range from $350 to over $6,000 annually.
Whether you own a dance studio or are an individual instructor, Next Insurance can provide multiple quotes with different coverage levels in less than 10 minutes. After selecting the policy that best fits your business, you can purchase it online and instantly have proof of insurance.
Dance Studio Insurance Costs
| Insurance Type | Coverage Amount | Average Annual Premium |
| --- | --- | --- |
| General Liability | $1 million occurrence and $2 million aggregate | $350 to $900 |
| Professional Liability | $1 million | $490 to $1,320 |
| Commercial Property | $35,000 with $500 deductible | $300 to $500 |
| BOP | $1 million building, $50,000 property, $1 million per occurrence, $3 million aggregate | $4,800 to $6,600 |
Several factors impact the cost of dance instructor insurance, including:
The value of property and equipment: If you teach dance classes at clients' homes and have mats and music equipment, then your costs will be much lower than a large studio with a 3,000-square-foot facility.
The number of students: The higher your enrollment, the higher the cost of the premium. Some carriers will charge a flat fee per student during peak enrollment, on top of additional fees.
Whether you join competitions: If your studio has a team that travels to competitions or rents spaces for performances, then insurers will account for this added risk.
The claim and financial history: Insurers will want to know if, in the past three to five years, you have had a claim or filed for bankruptcy.
It's important to answer questions honestly and provide as much information about your business to the provider. This allows it to not only properly calculate premiums but also charge you for the right level and type of coverage.
Insurance Coverage Types for Dance Instructors
Dance instructors need a combination of policies to fully protect their business.
When looking for a quote, most providers will offer a BOP, a policy every dance studio should consider. It groups two of the most common types of coverage: general liability and commercial property.
If your business is negligent and another party is injured or has their property damaged because of your business, general liability provides you protection. Meanwhile, commercial property covers your equipment, furniture, mats, and even the building. The coverage is usually for named perils like fire, wind, and theft.
---
Sometimes called errors & omissions coverage, this is designed for people who, in the capacity of their job, give advice. If your advice causes financial or physical harm to someone, you could be held liable.
For example, if you incorrectly teach a student how to do a petit jeté and, over time, they develop an injury from doing it wrong, professional liability can help with the costs of the claim.
---
If you are an independent contractor or private dance instructor and teach out of your home or in clients' homes, then you will want to look into a property policy. Sometimes called an inland marine, this provides coverage for the equipment, such as mats, stereo, or standing bars, which you take with you to different locations. Providers will offer this either as a stand-alone policy or as a bundle with general liability.
---
Some providers will include this in a policy for dance studio insurance but, if not, then ensure you pick it up. It pays for the medical expenses if someone is injured while performing physical activity in a nonnegligent incident.
If, for instance, a dancer twists their ankle while jumping but no incorrect advice was provided and the space is risk-free, this incident doesn't fall under either general or professional liability. This coverage helps the student with their medical bills.
---
Dance studios usually employ multiple instructors and support staff. In nearly every state, workers' compensation insurance is required if you have at least one employee, and many states have broad definitions for an employee, so an independent contractor may qualify. This type covers medical bills, rehabilitation costs, and lost wages for employees injured on the job or who experience a work-related illness.
---
Best Dance Studio Insurance Providers
When evaluating providers offering insurance for dance studios and instructors, we factored in the limit, whether accident insurance was offered, and the ease of adding additional insureds for event venues.
Next Insurance: Best Overall for Dance Studio Insurance


Next Insurance offers three different levels of coverage for dance studios, and each corresponds perfectly to varying types of dance professions: instructor, small studio, or large studio. These options, combined with an instant certificate of liability, make Next the best provider of dance studio insurance.
Next offers insurance for both dance instructors and dance studios. If you want a quote for a dance studio, the process begins from Next's fitness studio coverage, but during the quoting process, it will switch over to a dance studio.
We received three quotes for a large dance studio:
The basic policy costs $431 monthly and is a general liability only with $3 million in coverage.
The premier policy costs $509.54 monthly and offered $4 million in liability limits with $52,000 in office equipment. It also had a professional liability policy with $2 million per occurrence and $4 million aggregate limits.
The deluxe policy costs $557.42 monthly. The primary difference between the premier and deluxe was the deluxe had broader property coverage including equipment breakdown and utilities interruption coverage.
---
Next is available in 48 states and provides coverage for over 1,300 industries. Its complaints are lower than the national average with the National Association of Insurance Commissioners (NAIC).
An insurance technology (insurtech) company, Next has focused on the digital experience by creating a quick and easy quote and bind process online. Online, you can manage your account, file claims, and get an instant certificate of insurance (COI). You can also use its mobile app, which is available on iOS and Android.
---
Next was founded in 2015 and has established its financial stability. It has a rating of A- (Excellent) by AM Best.
---
K&K Insurance: Best for Dance Competitions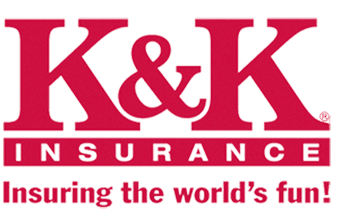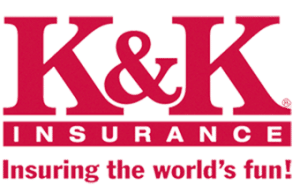 K&K Insurance developed a policy package for dance studios that includes off-site competitions and demonstrations and includes accident and medical expense coverage automatically. If your studio has a team that competes or you have regular recitals off-site, this is the best provider.
K&K offers limited online quote options and may request you to call to discuss your insurance needs. We received a quote for a liability policy with a limit of $1 million. It cost $1,140 and came with $25,000 in accident and medical insurance coverage. Options were available, which would increase the price, such as abuse and molestation coverage or equipment coverage. Limits of up to $5 million were available.
---
K&K's insurance is available nationwide. It has a helpful overview online of its insurance programs, but little information on online account management. Some of its insurance for dance instructors is available online for a quote and purchase but, depending on your business, you may need to call to finish the quote. To file a claim, you can call or email.
If you can purchase the policy online, you can log into your account and create an instant COI. If you could not, then you have to fill out a request and fax or email it to them. The new COI will be issued within 10 business days.
As a managing general agent, K&K does not have an NAIC code to track complaints. It is a trusted provider of sports and recreation insurance.
---
In 1993, K&K was purchased by Aon, a global company with a financially solid rating of A (Excellent).
---
Thimble: Best for Dance Instructor Insurance


If you're an independent dance instructor, either employed by a studio or teaching seasonally, Thimble is the best provider for you. The licensed broker offers general and professional liability for dance instructors, with coverage available for less than a month for seasonal dance instructors.
When going through the quote process, Thimble will ask if you are seeking coverage for less than a month or a year. We received a quote for general and professional liability, each with a $1 million limit. The quote also had $2,500 in coverage for our portal equipment with a deductible of $500.
The policy cost $83.26 monthly with $166.52 due upfront. It had several custom options as well, so if you do not need equipment coverage, then you could remove that. Our quote dropped to $68.68 monthly with $137.36 due upfront after removing equipment coverage.
---
Thimble is licensed in all 50 states and Washington, D.C. As a licensed broker, policies are handled by different companies. Our quote was for a policy through the National Specialty Insurance Company (NSIC), which has very low complaints filed with the NAIC.
You can get a quote and purchase a policy in minutes. You then have access to an online account where you can manage your policy and bill, file a claim, and get an instant COI. Thimble also has iOS and Android apps to help you manage your policy.
---
The policy for our quote was through NSIC, which is financially stable with a rating of A (Excellent).
---
Insurance Canopy: Best for Affordability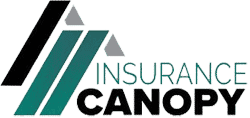 Commercial insurance premiums, like everything else, are continuing to increase in price. But Insurance Canopy offers a very affordable policy for dance instructors without sacrificing quality in customer service or the actual product offered.
Insurance Canopy offers a plan for $12.50 monthly with the option of purchasing a yearly plan for $129, which is a discount of 14%. This is for a general and professional liability policy with a limit of $3 million. It also includes several options, including accident and medical expenses with $5,000 in coverage.
The policy is flexible, with options to fit your business needs. Additional insureds cost more, but for $30, you can have unlimited additional insureds, and for $16, you can add $2,000 in gear and equipment coverage.
---
Its product is available in all 50 states. After a quick quote, if you purchase the policy online, you will have 24/7 access to all of your policy documents. If you wish to call, it is open Monday to Friday, from 8 a.m. to 8 p.m. Mountain time.
Through the online account, you can also initiate a claims process. The policy is through the Great American Insurance Group and will follow up with you after a claim is initiated.
---
The Great American Insurance Group, which handles the policy, has a very good financial position. It has a rating of A+ (Superior).
---
CoverWallet: Best for Price Options


Online broker CoverWallet is a one-stop shop for small business insurance solutions. After answering custom questions depending on your industry and the type of insurance needed, you'll very quickly have multiple quotes from different providers.
After answering questions related to a dance studio, CoverWallet provided us with an estimated cost of $500 annually for a general liability policy. However, its advisors wanted to review a few more details about the business over the phone.
---
CoverWallet is licensed in 50 states and Washington, D.C., and works with top-rated providers, such as Hiscox, CNA, Progressive, Travelers, and Chubb.
The quote and purchase experience are quick and user-friendly. Purchase the policy upfront through CoverWallet, and it works out a policy financing program to pay it for the year. This allows your business to have coverage for a year immediately.
If you are unsure what type of insurance you need for your dance studio, CoverWallet offers an advice section. Answer a few questions about your business, and it will then recommend what types of policies you should get quotes for.
---
Aon purchased CoverWallet. While it provides policies from top-rated providers, CoverWallet is also financially stable with a rating of A (Excellent).
---
Hiscox: Best for Rented Dance Studios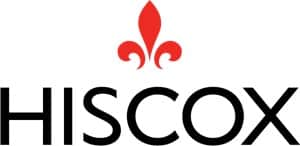 Hiscox offers professional liability, general liability, and a BOP for dance instructors. It developed policies tailored specifically for instructors who visit client homes or are employed by dance studies. It also offers insurance for dance apparel retail stores.
We received a quote for general liability and professional liability. Combined, the total cost was $1,105 with a $500 deductible for the professional liability portion. The professional liability policy had a limit of $1 million and the general liability had a limit of $2 million per occurrence and aggregate.
There was no coverage for property in the quote provided. However, there was coverage for damage to a rented premise. So, if you rent a dance studio or are a dance instructor hired by a studio, this policy would work for you.
---
Hiscox is available in all 50 states and Washington, D.C. Online, you can get a quote after answering a few brief questions, pay for the policy, manage the policy, file a claim, and get an instant COI.
If you need to call, it is only available Monday through Friday, from 7 a.m. to 10 p.m. Eastern time.
---
Founded in 1901, Hiscox has become a leader in small business insurance. It is financially stable with a rating of A (Excellent).
---
The Hartford: Best for BOP

The Hartford is the best provider of small business insurance and excels at developing products fit for different industries. Its business owner's policy is highly customizable, including adding professional liability and comes with business income insurance. So if something causes the studio to unexpectedly close, you can file a claim for the lost income.
According to The Hartford, the average cost of a BOP in 2021 is about $261 a month.
Our quote for a BOP was $834 annually. This included $20,000 in property with a $1,000 deductible and a liability policy of $1 million per occurrence and $2 million aggregate. It also included $1 million in damage to rented premises.
---
The Hartford is available in 48 states and has lower-than-average complaints with the NAIC.
The quote process is highly customizable. When it finished with our quote, the option was given to edit it at nearly every level: limits, deductibles, and coverages.
Besides online account access, The Hartford provides instant COIs and is available 24/7 for any claims that you need to file.
---
The Hartford has more than 200 years of experience navigating the complex realm of insurance and the financial stability to be around that long. It is rated A+ (Superior).
---
Bottom Line
Whether you're a dance instructor or own a dance studio, you need protection against all possible sources of loss. With the right policies, dance instructor insurance will make sure you, your customers, and your employees are taken care of.
If you're a dance instructor or studio owner, then Next Insurance, a small business insurer, can offer you the right coverage at the right price. It can structure multiple policy packages for your business needs.