Everlance Review: Features and Pricing 2022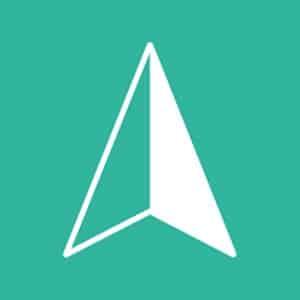 What We Recommend Everlance for
We chose Everlance as the best mileage tracker app for growing companies because many of its features are available in the free version. For instance, unlike TripLog, where you have to buy a paid plan to use automatic tracking, Everlance allows you to track your drive in the free plan automatically. All of the free plans support an unlimited number of users, making it a great option for companies that are scaling up quickly.
Everlance Is Especially Good for
Companies looking for a mileage and expense tracker: Everlance combines mileage and expense tracking in one app. Some other mileage trackers, like MileIQ, don't include a built-in expense tracking feature.
Solo business owners who take one trip per day: Everlance's free plan lets you track up to 30 trips per month, the equivalent of one trip per day.
Real estate agents and companies: Real estate companies can use Everlance to help their agents track mileage expenses. Everlance is one of our picks for best real estate software in the office tools category.
Everlance Is Not a Good Fit for
Individuals looking for a simple mileage tracker: If you only need a mileage tracker without expense tracking, choose MileIQ. It's a simple and affordable app that focuses on tracking mileage.
Businesses that need a route-planning feature: Companies like logistic businesses that need a route-planning feature to plan the most efficient delivery routes can use TripLog instead. TripLog tops our list of the best mileage tracking apps.
QuickBooks users: QuickBooks Online is our choice for the overall best small business accounting software. It has built-in mileage tracking features and tracks mileage via your phone's GPS, eliminating the need for a separate mileage tracker.
Everlance vs Competitors
The table below shows how Everlance compares to other leading mileage tracker apps in terms of features and affordability.
| | | | | | |
| --- | --- | --- | --- | --- | --- |
| | | | | | |
| | | | | | |
| FSB Rating | | | | | |
| Free Plan | ✓ | ✓ | ✓ | ✓ | Included in subscription |
| Price per Month (Paid Plan) | Starts at $12 for Business | Starts at $5.99 | Starts at $5 | Starts at $10 | $30 to $200 |
| User/s Included | Unlimited | One to unlimited | One user per subscription | Unlimited | Five to 25 |
| Automatic Mileage Tracking | ✓ | ✓ | ✓ | ✓ | ✓ |
| Categorize Trips as Business or Personal | ✓ | ✓ | ✓ | ✓ | ✓ |
| Connect to Bank or Credit Card | ✓ | ✓ | N/A | ✓ | ✓ |
| Route Planning | N/A | ✓ | N/A | N/A | N/A |
| Upload Receipts | ✓ | ✓ | ✓ | ✓ | ✓ |
| Unlimited Customer Support | ✓ | ✓ | ✓ | ✓ | ✓ |
| | | | | | |
Everlance Pros and Cons
PROS

CONS

Mileage and expense tracking combined in one app
Can't connect to credit card and bank account in the Free plan
All plans support an unlimited number of users
No route planning feature
Unlimited users for the free plan
No clock-in/clock-out timesheet for employees
Visually appealing approval workflow interface
Everlance Pricing
Everlance offers two separate pricing packages for self-employed individuals and businesses. Both packages offer a free plan that includes up to 30 automatic trips per user, per month. Prices for the paid plans for businesses and self-employed start at $12 and $8 per user month, respectively.
The tables below summarize the pricing plans for self-employed individuals and businesses.
Everlance Pricing for Self-employed
Pricing & Features

Free

Premium

Premium Plus

Pricing

(Per Month)

$0

$8

$12

Pricing

(Per Year)

$0

$5

$10

Unlimited Users

✓

✓

✓

Receipt Upload

✓

✓

✓

IRS-compliant Reports

✓

✓

✓

Automatic Tracking

N/A

✓

✓

Bank & Credit Card Integration

N/A

✓

✓

Trip Automatic Classification With Work Hours & Commute

N/A

✓

✓

Custom Excel & PDF Reports

N/A

✓

✓

Deduction Finder

N/A

✓

✓

Customized One-on-one Training

N/A

N/A

✓

VIP Customer Support

N/A

N/A

✓
Everlance Pricing for Businesses
Pricing & Features

Free

Business

Enterprise & FAVR

Pricing

(Per Month)

$0

$12

Customized

Pricing

(Per Year)

$0

$120

Customized

Unlimited Users

✓

✓

✓

Receipt Upload

✓

✓

✓

Bank & Credit Card Integration

N/A

✓

✓

Trip Automatic Classification With Work Hours

N/A

✓

✓

VIP Customer Support

N/A

✓

✓

ERP Integration

N/A

N/A

✓

Live Admin & User Training

N/A

N/A

✓

Dedicated Onboarding & Customer Success Manager

N/A

N/A

✓
Everlance Features
New 2022 Features
Tags: You can now organize and filter your trips and transactions using customizable tags. You can add, remove, or edit tags to label your trips accurately. To add a tag to a trip, tap anywhere on the trip entry and click + Add/Edit tag from the Edit Trip menu. From here, you can add a new trip or choose from the existing tags:
Long Session tracking: Those who drive long shifts will find Long Session tracking useful. With this feature, Everlance will track your drive automatically as a single long trip. The app will stop when it detects that you've stopped driving for 20 minutes or more. You can set up Long Session tracking from the Auto Track Style menu under the Tracker Settings tab of your mobile app:
Key Features
Web Dashboard
While you can't track mileage directly automatically from the web dashboard, Everlance allows you to classify trips taken from the app, manually enter in trips and notes, upload receipts, and view a snapshot of your income and expenses.
The web homepage gives you access to Everlance's key features, like trips, transactions, data export, and team dashboard. If you signed in to your Everlance account for the first time with a free plan, you'll see a default web dashboard similar to the image below:
Everlance Mobile App
4.8

On App Store
4.5

On Google Play
The Everlance app uses GPS navigation to track your drives automatically. Once you start driving, the Everlance app will start tracking your mileage details automatically. After the trip, you can categorize it as business or personal. You can even download PDF or Excel reports of your trips directly from the mobile app. If you want to keep expense receipts for future use, you can take a photo of your receipt and upload it through your mobile app. You can download the Everlance app on Google Play and the App Store.
Mileage Tracking
There are three ways to track mileage on Everlance: Auto-detection, Start Tracker, or Manual Entry.
1. Auto-detection: This tracks your trips in the background on your smartphone; you don't need to start the tracking before a trip, just classify the trip afterward: swipe right to classify it as work-related and left as personal. Auto-detection is available in any of the paid plans.
2. Start Tracker: This is the default mode for tracking mileage. Just start the tracking manually, and Everlance will use GPS to track your location and mileage. When you've reached the destination, end the trip to stop tracking. Classify it as either Work or Personal afterward:
3. Manual Entry: In case you forget to record a trip, manual entry is available. To add a trip, you need to provide details such as your origin and destination, the start and end time of the trip, and the vehicle you used for the trip:
Classifying Trips
Classifying trips in Everlance is pretty easy. Swipe right on the trip card to categorize your trip as Work and swipe left for Personal. If you wish to categorize the trip as other (Commute, Charity, Medical), swipe far left on the trip card:
Work Hours
For greater efficiency, you can enable Work Hours so that Everlance can distinguish between personal and business trips automatically. Trips during work hours will be classified as Business automatically. You can activate Work Hours via the web dashboard, Android app, or iOS app.
In the web dashboard, navigate to your Account and click Work Hours under Trips on the left panel. From there, you can set your hours and choose how Everlance should categorize your trips.
If you're using the mobile app, the process is the same as with the web dashboard. Go to your Account and click Work Hours under Trips. Then, choose how you'd like to classify trips within work hours:
Expense Tracking
Another important feature of Everlance is its expense tracking. We like that Everlance included this feature so that mileage and expense reimbursements can be made at the same time. You can also integrate your bank accounts or credit cards to import transactions automatically—add your bank or credit card from the web dashboard or the mobile app. To sync via the web dashboard, click on Banks & Cards under the Transactions menu, and then add your bank or credit card. To connect via the mobile app, click on Bank/Card Link under the Transactions menu:
Team Purposes
Another thing that we liked about Everlance is its "Work Purposes" feature, which lets you set specific mileage rates for different purposes like deliveries, pickups, or client meetups. You can do this by going to Team Settings and then clicking Rates & Purposes:
What we like about this is that you can pay different mileage rates for different purposes instead of always paying the default rate. Be aware that if you pay more than the standard mileage rate set by the IRS, you'll need to include any excess payment as compensation to your employee or contractor.
Team Places
Unlike other mileage trackers we've reviewed, Everlance is the only app that lets you manage frequent places. Other mileage trackers have a feature that remembers frequent places, but only when the app detects multiple visits to a particular location. With Everlance, admins can add frequent places for easier tracking:
This feature is helpful for deliveries or pickups to frequent customers or businesses. If you have multiple office locations, you can add them here as well.
Approval Flow
Approval flows on mileage trackers aren't uncommon today; however, Everlance takes it to a different level. Everlance's visual approach to creating an approval flow makes it easy to use and understand, even for first-time users. Only account owners can set or edit approval flows:
When setting point persons for approval flows, you can include the following roles or actions:
Team Lead Needs to Approve (default): The member's direct manager will approve the report.
Needs to Approve: Assign another person aside from the team lead.
Needs to Mark as Paid: Assign a person to mark reports that have been paid.
Receives a Copy: Assign a person who will receive a copy of all the reports at selected steps.
Integration
Everlance integrates with Xero, FreshBooks, and Wave. You can export data from your Everlance app to any of these platforms.
Customer Service & Ease of Use
Everlance has a neat and minimalistic layout, both in the web dashboard and app, making it easy to navigate, even for first-time users. The mobile app is very comprehensive, and the features are easy to locate.
Free subscribers can seek help through email, while Premium users receive exclusive access to customer service representatives that they can chat with directly within the app. If you want customized training and support from a dedicated onboarding and customer success manager, you might want to upgrade to the most expensive plan, Enterprise & FAVR.
Everlance Alternatives
| | | |
| --- | --- | --- |
| Best for: Businesses that only need mileage tracking | Best for: Companies that need route planning features | Best for: Companies looking for a full-service bookkeeping system with built-in mileage tracking |
| Starts from: $0 | Starts from: $0 | Starts from: $30 per month |
Bottom Line
If you're looking for a single app to track your mileage and expenses, Everlance is a good choice. Whether you're a solo entrepreneur, a small business, or a large company managing many drivers, you can find the right package for you.
Everlance has a generous free plan that provides many useful features you'll find in premium packages, such as automatic tracking and unlimited receipt upload. If you're a solo business owner or a self-employed individual needing to track mileage for tax purposes, Everlance's free plan might be enough for you. If you're a company with many employees that drive for work, an upgrade to Premium is worth your money.