TripLog Mileage Tracker Review: Features and Pricing 2022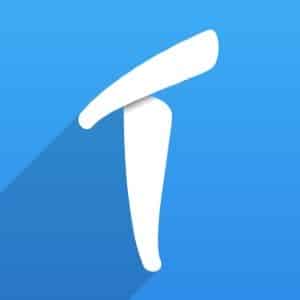 What We Recommend TripLog for
TripLog is more than just a mileage tracker: it can be used to track expenses and timesheets for your employees. The app offers six different ways to track mileage and includes additional features you won't find in most mileage trackers, such as route planning. Because of its flexibility and comprehensive features, we recommend it for companies with many employees and vehicles. TripLog earned the top spot in our list of the best mileage tracker apps in 2022.
TripLog Is Especially Good for
Courier companies: Companies with delivery drivers will benefit from the route planning feature of TripLog. Since the app will give the driver the optimal route, they can avoid traffic jams and save on fuel expenses.
Companies with many employees: TripLog logs your employees' mileage and captures and stores receipt photos, allowing you to easily reconcile expenses and receipts for accurate payouts.
Companies that need a single solution for mileage tracking, expense tracking, and scheduling: Along with TripLog Mileage, TripLog offers other software solutions: TripLog Expense, TripLog Timesheets, and TripLog Scheduling. It also offers TripLog for Accountants, which can integrate with QuickBooks for easier accounting of mileage expenses.
TripLog Is Not a Good Fit for
Small companies looking for an affordable mileage tracker: TripLog offers many great features, but the price scaling and feature differences can be hard for small companies to maintain. The free plan has no GPS tracking, and your only option is to enter your mileage manually. A more affordable option is MileIQ, which automatically tracks unlimited drives with a single pricing plan and bundles with Microsoft Office 365 for free unlimited tracking.
QuickBooks users: If you're already using QuickBooks, you don't have to find separate mileage tracking software. QuickBooks Online, our pick for best small business accounting software, has a built-in mileage tracking app that automatically tracks your drive via GPS and then classifies it as business or personal with a swipe.
Self-employed or rideshare drivers: If TripLog's 40 free trips aren't enough, Hurdlr is the best alternative for ride-share drivers who go beyond 40 trips per month. The app tracks mileage and creates reports for tax purposes, and it can help you track estimated quarterly federal, state, and self-employment taxes in real-time.
TripLog vs Competitors
Below we compare TripLog to other leading mileage tracker apps to help you decide whether it's right for you or if you need to look elsewhere.
| | | | | | |
| --- | --- | --- | --- | --- | --- |
| | | | | | |
| | | | | | |
| FSB Rating | | | | | |
| Free Plan | ✓ | ✓ | ✓ | Included in subscription | ✓ |
| $/Month (Paid Plan) | Starts at $5.99 | Starts at $5 | Starts at $10 | $30 to $200 | Starts at $12 for Business |
| User/s Included | One to unlimited | One user per subscription | Unlimited | Five to 25 | Unlimited |
| Automatic Tracking | ✓ | ✓ | ✓ | ✓ | ✓ |
| Categorize Trips as Business or Personal | ✓ | ✓ | ✓ | ✓ | ✓ |
| Connect to Bank or Credit Card | ✓ | N/A | ✓ | ✓ | ✓ |
| Route Planning | ✓ | N/A | N/A | N/A | N/A |
| Snap Receipt Photos for Expense Tracking | ✓ | ✓ | ✓ | ✓ | ✓ |
| Time Tracking | ✓ | N/A | ✓ | N/A | ✓ |
| Unlimited Customer Support | ✓ | ✓ | ✓ | ✓ | ✓ |
| | | | | | |
TripLog Pros and Cons
PROS

CONS

Offers six different ways to automatically track mileage
Automatic mileage tracking is not available in the free plan
Includes route planning features for more efficient drives
Pricing plans below Enterprise are up to 10 users only
IRS-compliant reports for claiming allowable expenses
High upfront costs for device add-ons
Automatic tax deduction computation
TripLog Pricing
TripLog offers a free plan and three paid subscriptions with prices that start at $5.99 per user per month. The free plan supports a single user and lets you log up to 40 trips per month manually while the Premium plan supports up to 10 users with unlimited tracking. A custom plan, Enterprise, is also available to those who need more than 10 users. A Time and Scheduling add-on is also available for Premium users at $4 per user per month.
| Pricing & Features | Lite | Premium | Enterprise |
| --- | --- | --- | --- |
| Price per User per Month (When Billed Monthly) | $0 | $5.99 | Custom pricing |
| Price per User per Month (When Billed Annually) | $0 | $4.99 | Custom pricing |
| Maximum Trips per Month | 40 | Unlimited | Unlimited |
| Fuel Economy Calculation | ✓ | ✓ | ✓ |
| Automatic Tracking With GPS | N/A | ✓ | ✓ |
| Route Planning | N/A | ✓ | ✓ |
| Expense Tracking With Receipt Capture | N/A | ✓ | ✓ |
| Bank & Credit Card Integration | N/A | ✓ | ✓ |
| Admin Console & Mileage Policies | N/A | N/A | ✓ |
| Xero & QuickBooks Integration | N/A | N/A | ✓ |
| Time & Scheduling Add-on | N/A | Additional free | Included |
Optional Devices
TripLog offers two optional devices which you can use as additional options for tracking your mileage. You need to subscribe to a paid plan to purchase these devices.
TripLog Drive ($79.99): This device is powered by your car's USB port and uses very little battery and data. TripLog Drive automatically connects to your phone and then transfers the GPS data for processing.
Powered by your vehicle's USB port
Bluetooth 4.0 Low Energy (BLE) technology
Built-in GPS
Storage for offline recording
Start and stop tracking with the push of a button on the device
TripLog Beacon ($19.99): This is a USB device that complements the mobile app for more accurate tracking. Simply download the app, activate the iBeacon auto-start option, and plug the device into your car's USB port. Tracking starts when it detects that you've started your car.
Powered by your vehicle's USB port
Autostart with Bluetooth iBeacon
TripLog offers a 30-day return policy on its devices from the day the item is delivered.
TripLog Features
TripLog offers features that can help your company efficiently track mileage and related costs such as parking, tolls, and fuel expenses. Let's check out TripLog's core features:
Web Dashboard
Employers and administrators can manage their company's trips, vehicles, and app users from the web dashboard. The TripLog dashboard gives you access to all of the app's features, including mileage tracking, expense tracking, reports, credit card integration, and timesheets. You can add trips and users, view maps, and adjust settings. The web dashboard also provides you with an option to download the mobile app:
Mobile App
4.6

On App Store
4.8

On Google Play
The TripLog mobile app lets you track your mileage and expenses from your smartphone. When you open the mobile app, you will notice that it's set to MagicTrip tracking by default. If you prefer another tracking method, go to Auto Start Settings and then choose the option that works best for you:
When you click on Compare Auto Start Options from the Setup menu, you can take the virtual quiz to help you decide which option is best suited to your needs. Based on your answer, TripLog will recommend a tracking option for you.
Auto Start
TripLog offers six different options for automatic mileage tracking:
MagicTrip: With MagicTrip, TripLog can track your driving in the background automatically. It starts tracking automatically within the first two minutes of driving and stops automatically if you've been idle for five minutes, or whatever time period you specify. MagicTrip also responds with your Speed Threshold and automatically tracks if you're reaching these thresholds. The advantages of this method are that it's easy to set up and it tracks in the background. MagicTrip is available only in the paid plans.
Car Bluetooth: With this option, you only need to connect your smartphone to the car's Bluetooth. Tracking starts if you drive over the speed threshold while connected. An advantage of this method is that it only tracks when connected to Bluetooth.
TripLog Drive: This device is a dedicated device from TripLog. It has built-in GPS, and tracking doesn't involve smartphone use. An advantage of this method is that it doesn't use your phone's battery and data resources.
TripLog Beacon: This device uses Bluetooth technology but boasts of its moderate battery consumption. Beacon starts tracking when driving over the speed threshold and while connected to the smartphone Bluetooth. An advantage of this method is that it doesn't use your car's Bluetooth, so you can connect your vehicle's Bluetooth to other devices without interrupting tracking.
Plug-n-Go: If you're in the habit of plugging in your smartphone while driving, the Plug-n-Go feature will also allow you to track while your device is charging. Unplug your phone and the tracking stops. An advantage of this method is its minimal battery consumption.
OBD-II Scanners: This is a device that connects to your vehicle's onboard diagnostics scanner (OBD) connector and transfers data via Bluetooth.
In addition to setting your preferred tracking method, there are other important adjustments you need to make:
Setting Up Auto Start
Timeout and Speed Threshold: The Speed Threshold feature dictates when the app should start tracking. By default, it's set at 5 mph or 8km/h. It means that the app will start tracking automatically if you reach a minimum speed of 5 mph. The Timeout feature dictates when the app should stop tracking. For example, say you stop at a Starbucks on the way to work. If your Timeout is set at 15 minutes, the tracking won't stop unless the car is idle for more than 15 minutes.
If you expect heavy traffic, it's best to set Timeout at a higher duration so that the app keeps on tracking even if you're stuck in traffic:
Responsiveness: MagicTrip utilizes GPS to track your driving distance. To improve the accuracy of tracking, you can choose More Responsive. It means that the app will have to use GPS more often to track your location. As a result, it'll use more battery and data. The opposite is true for Less Responsive.
Adjusting responsiveness can help you accurately track nearby drives. For example, there's a delivery that's only two blocks away. Due to the relatively short distance, more responsive tracking yields more accurate tracking information:
Add a Vehicle
TripLog also allows you to add vehicles for efficient tracking. You can also set a default vehicle so that you don't always have to choose when recording a trip. Since you can also use TripLog for personal purposes, you can add vehicles that you don't use for work:
Manual Tracking
In manual tracking, you'll need to enter the starting point and endpoint of your journey. For Lite plan subscribers, manual tracking is the only option available. TripLog will compute the distance automatically. You'll also need to input the time. We don't recommend using manual tracking because accuracy will always be an issue here. Use this only when you forget to activate GPS Tracking before driving:
Fuel Economy Calculator
TripLog calculates fuel economy based on the fuel transaction information you enter in the app. It calculates the total, average price, and fuel economy to help you reduce fuel consumption. You can upload a photo of your fuel receipt or enter details manually from the mobile application:
Expense Tracking
One of the reasons TripLog is our choice for the best overall mileage tracker app is because of its added expense tracking feature. You can add different kinds of expenses associated with your miles. We like this feature because it's easier to relate and pinpoint expenses. For example, you can add a Meals and Entertainment expense if you meet with a client. To record tolls and parking, click on the trip and edit it.
Classifying Trips
TripLog classifies a trip as business or personal in a single swipe. Swipe right to classify the trip as business and left as personal. Alternatively, you can click on the item and choose the appropriate category.
Approval Management
Through the app, drivers can submit mileage and other expenses to be processed. Approving expenses happens at the Web Dashboard. Only account administrators and approvers can access this dashboard. This feature is available starting with the Premium plan.
To approve expenses, go to the Mileage tab to see the list of submitted expense reports from drivers. The approver can either approve or reject an expense. Either way, the approver will have to leave a comment for the submitter:
Once approved, TripLog can generate a report for payroll. This report will be used as reimbursement documentation to be included in the submitter's next paycheck. By clicking Schedule Pay All, reimbursements will be scheduled and the submitter will be notified.
Route Planning
Another great feature of TripLog is route planning. This feature enables you or your company drivers to plan trips using the shortest routes. The route planning feature is integrated with Google Maps. With this feature, you can establish an optimal route that incorporates up to eight destinations. When planning routes, the app starts with your current location. You can then add up to eight stops. The app will create a round trip that brings you back to your point of origin automatically.
Reports
TripLog generates reports on vehicle tax deductions, non-vehicle-related tax deductions, profit and loss, and time spent on each location. TripLog has a default report template but, in any of the paid plans, you can modify the template by removing or adding elements. Reports from TripLog are IRS-compliant, and you can submit them as supporting documents for your allowable deductions. You have the option to download or email reports in HTML, CSV, or PDF format.
Users of both the mobile app and the web dashboard can enjoy reporting features for mileage expense tracking. TripLog's reporting feature can help with tax filing, especially if you're claiming allowable expenses.
TripLog Alternatives
| | | |
| --- | --- | --- |
| Best for: Small companies looking for an affordable and simple mileage tracker | Best for: QuickBooks users | Best for: Self-employed individuals and rideshare drivers |
| Starting from: $0 | Starting from: $30 per month | Starting from: $0 |
Bottom Line
TripLog is a great mileage tracking solution for businesses that need a single solution for tracking mileage, time worked by employees, and vehicle-related expenses like parking, fuel, and meals. It offers six different ways of tracking mileage, so you'll certainly find one that meets your exact tracking needs. Additionally, it has a useful route planning feature that you won't find in most other mileage tracking software on the market. Instead of having to get three separate apps for tracking mileage, expenses, and time, TripLog gives you an all-in-one solution.