A fax cover sheet is placed at the front of a fax and contains information like the date and the sender and recipient's name. While cover sheets aren't required, they're a good idea to make sure faxes aren't misdirected. To help, we've created free templates to download and customize along with tips for business faxing.
In addition to sending faxes using a physical fax machine, it's also possible to send faxes over the internet without using a machine with services like RingCentral Fax. Plans start a $9.99 per month and include fax by desktop or mobile device, a monthly number of pages, and a free phone number. Visit RingCentral Fax to learn more.
Free Fax Cover Sheet Templates & When to Use Them
| Fax Cover Sheet Template | When to Use It |
| --- | --- |
| Simple | When you need to print a no-frills fax cover sheet that doesn't need customization |
| Customizable | When you want to add a logo or branding to a pre-made cover sheet |
| Full-Page | When you require an elegant cover sheet for formal faxing scenarios |
3 Free Fax Cover Sheet Templates
We've created three free fax cover sheet templates, including a simple PDF to print and fill out by hand, two types of cover sheets to customize with your own logo, and optional "Additional Pages" templates for subsequent pages beyond your cover sheet. Each template can be saved as a digital file to be reused for virtual faxing. Alternatively, you can print out a stack so you always have some on hand when using a fax machine.
We chose these three styles to meet the widest range of fax cover sheet needs. The first is a no-frills style companies can download and use immediately, no customization necessary. The second cover sheet is plain enough to be used in nearly any setting, but easily customizable. The third is customizable, too, however, it's also sleek and elegant for more formal business faxing. Feel free to download them all to mix and match with your changing fax needs.
1. Simple PDF Fax Cover Sheet Template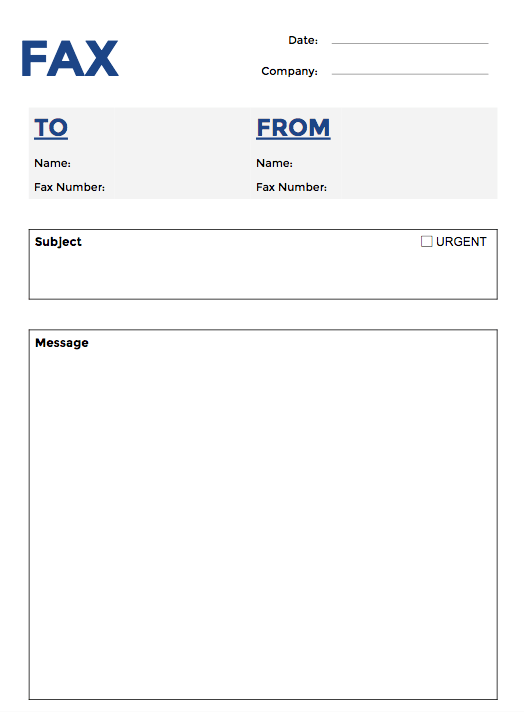 Use this template if you want a simple fax cover sheet to print out right away. It doesn't require adjusting or resizing, simply download and save the file or print and fill out by hand. This template includes key contact details, such as recipient and sender name and fax number, date, subject, and space for a message.
If you prefer to type in the details, rather than print it out and write by hand, you can also open this document in Google Docs. You might want to use our next template, however, which includes space to upload a logo.
2. Customizable Fax Cover Sheet Template
Use this template if you want to add your own branding to your fax cover sheet. Like the previous template, you can also type your message rather than writing it by hand. To add your logo to the cover sheet, following the step-by-step instructions below to customize it as you wish.
To use this fax cover sheet template:
Right-click the document in your computer's browser and select "Download Linked File."
Open the document in Microsoft Office or upload it to your Google Docs account.
To add your own logo in Google Docs, click on the image, then select "Replace image …" in the upper toolbar.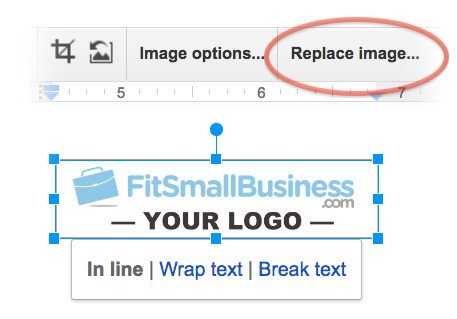 To add your own logo in Microsoft Office …
When your're satisfied with the cover sheet, click "Save As," rename the file if you choose, and save it to your hard drive.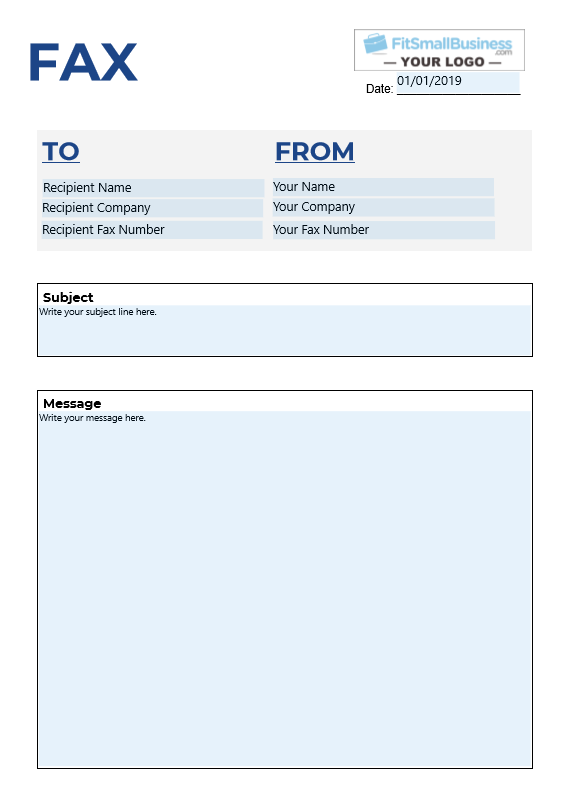 Download and edit in PDF
Download Customizable Fax Cover Sheet (PDF)
Download Additional Pages Template (PDF)
Download and edit in Microsoft Word
Download Customizable Fax Cover Sheet (DOCX)
Download Additional Pages Template (DOCX)
Open link, click "save a copy," and edit the document in your browser
Open Customizable Fax Cover Sheet (Google Docs)
Open Additional Pages Template (Google Docs)
3. Full-Page Fax Cover Sheet Template
Use this elegant full-page fax cover sheet instead of the simple template for more formal faxing scenarios like sales leads or legal situations. It includes detailed to and from fields, as well as a subject box and page count at the bottom. Like the previous template, this document is fully customizable.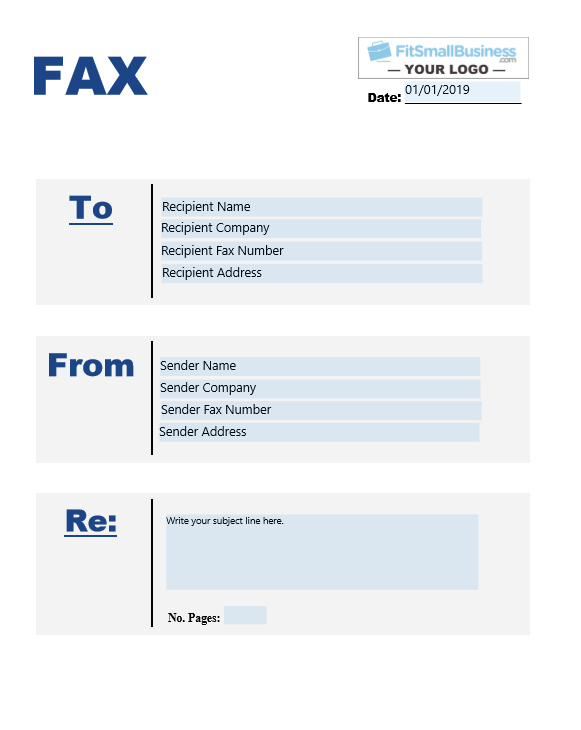 Download and edit in PDF
Download Customizable Fax Cover Sheet (PDF)
Download Additional Pages Template (PDF)
Download and edit in Microsoft Word
Download Ful-Page Fax Cover Sheet (DOCX)
Download Additional Pages Template (DOCX)
Open link, click "save a copy," and edit the document in your browser
Open Full-Page Fax Cover Sheet (Google Docs)
Open Additional Pages Template (Google Docs)
Other Fax Cover Sheet Examples
If you prefer to design your own fax cover sheet, you have a lot of options. Here are some recommendations on where to create a unique fax cover sheet template that's perfect for your business.
Cost: Free
Best For: Businesses that use Microsoft Word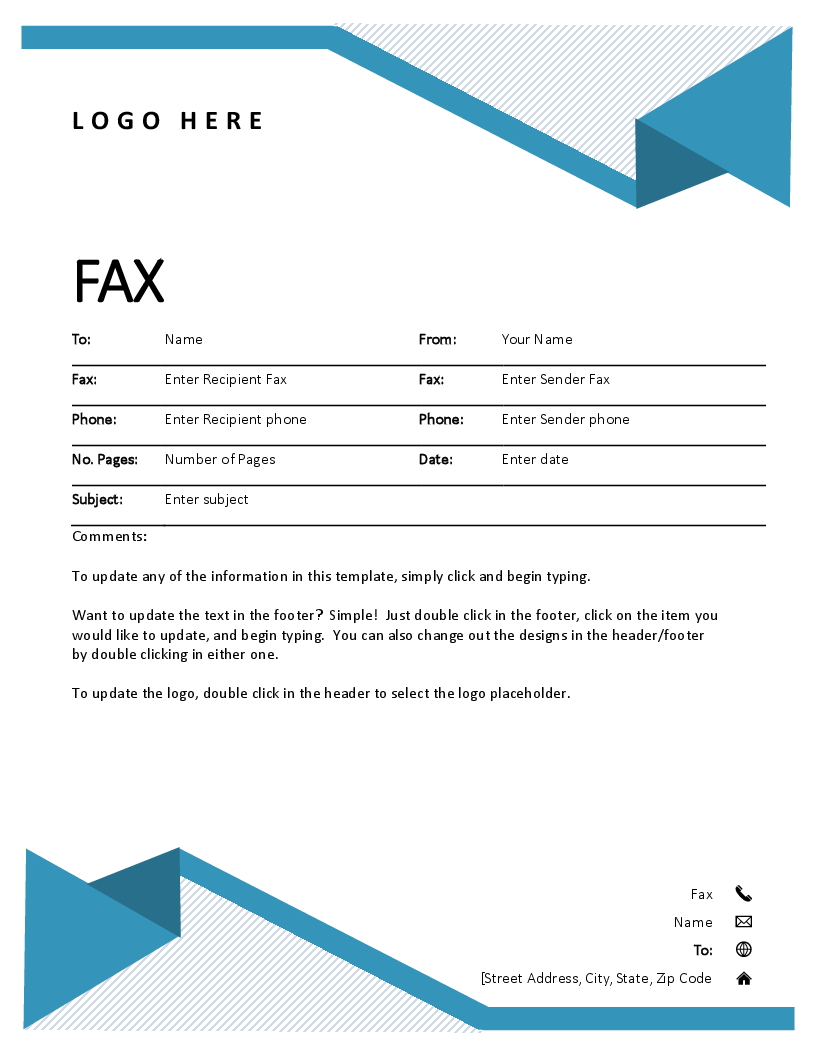 Why it works: Office.com has dozens of free customizable fax cover sheet templates from formal and professional to fun and funky. Like our downloadable templates, Office.com's fax cover sheets are just as easy to add to your desktop and customize to your needs.
Cost: $19 for 50
Best For: Companies that want to change the look of their fax cover sheets seasonally or by sales campaign.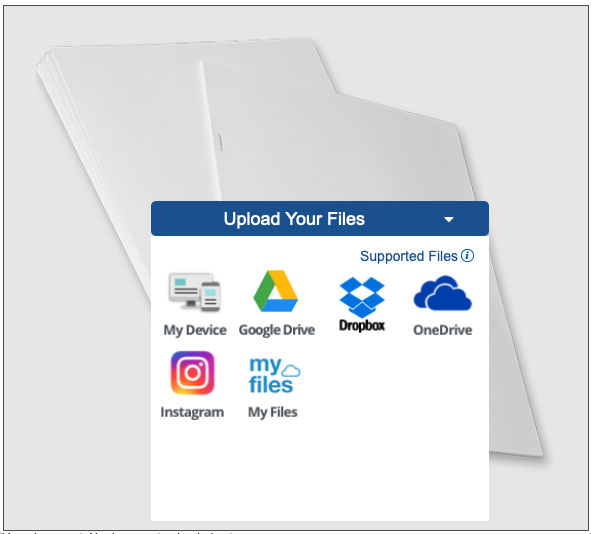 Why it works: Businesses that use different cover sheets over the course of the year will appreciate the Office Depot's affordable pricing that lets customers print only what they need. This option is great for people who like to keep a stack of printed cover sheets ready to use by their fax machine but don't have access to their own printer or don't want to use their own printer supplies.
Cost: Free
Best For: Organizations wanting industry-specific fax cover sheets.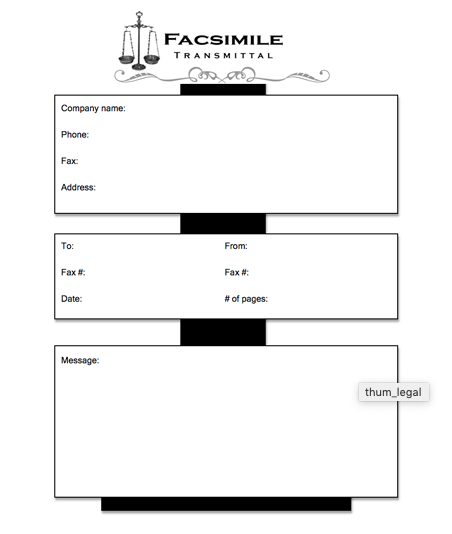 Why it works: MyFax offers free customizable cover sheets designed for a variety of industries, including real estate, law firms, and construction companies. These are ideal for creating an industry-specific fax cover sheet with pre-made graphics so you don't have to search the internet to find what you need.
Cost: Free
Best For: Business owners who use a virtual fax service and want to write a signature on a fax cover sheet digitally.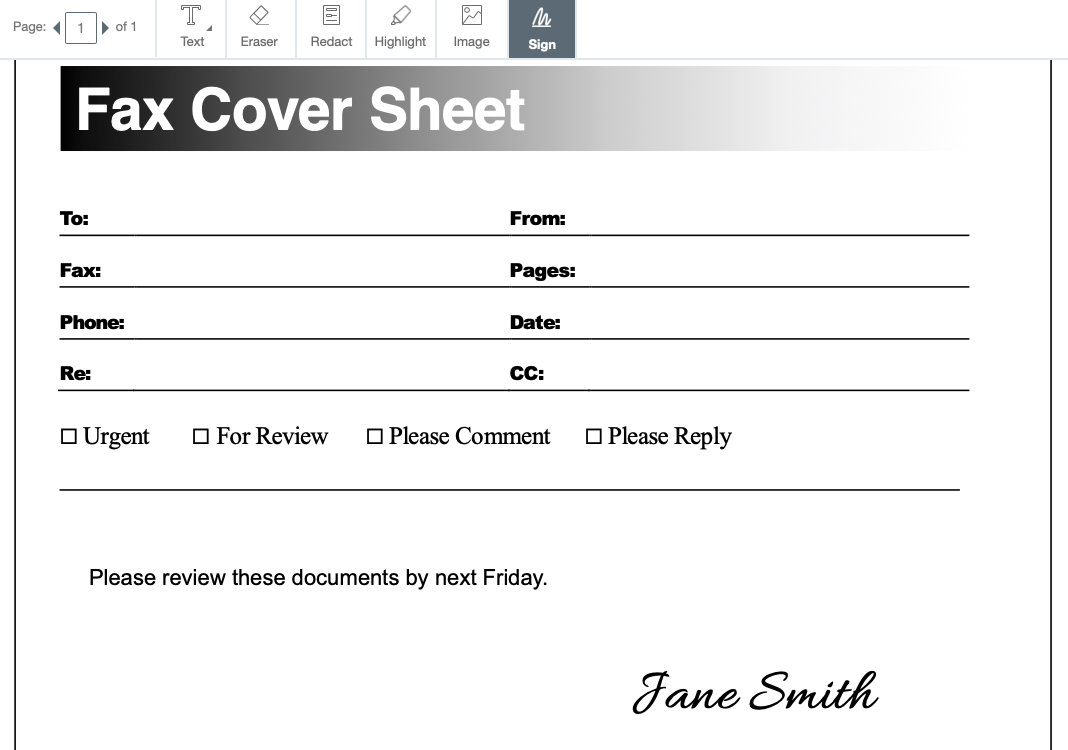 Why it works: A benefit of a virtual fax service like RingCentral Fax is that users can fax documents directly from their computer or phone. SwiftForm's free service lets you sign the fax cover sheet by typing on the keyboard, drawing with a mouse, or uploading an image. Just save the completed cover sheet to your computer and combine it with the files you're sending via virtual fax.
Cost: Free
Best For: Health care professionals who fax protected health information.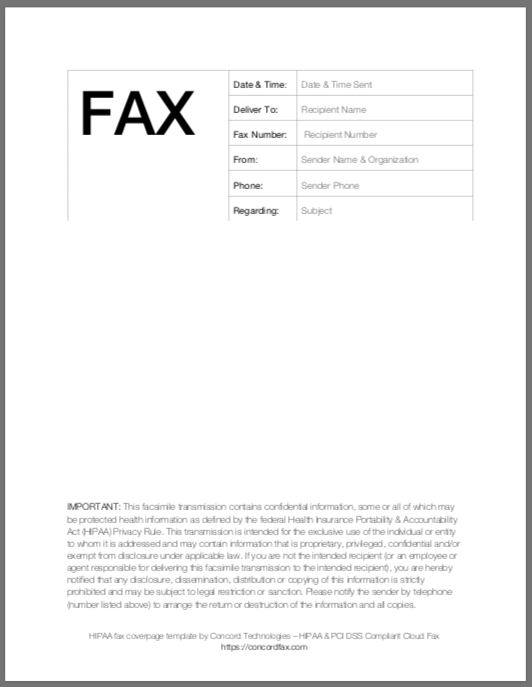 Why it works: Under federal HIPAA law, faxes that contain personal health content must be sent with a cover sheet containing specific information and a HIPAA fax disclaimer. This cover sheet includes everything health care workers need to send a fax that's compliant with health care industry rules and regulations.
Cost: Varies
Best For: Companies that want a professional designer to create a fax cover sheet template.

Why it works: Hiring a professional designer from Fiverr to make a cover sheet is the right solution for business owners who have a specific design and format in mind but lack the skills to make one on their own. This cover sheet option is also a great way for busy business owners to get exactly the cover sheet they want but don't have the time to create.
Who Fax Cover Sheets Are Right For & Benefit
Even though the transmission of documents from one person to another often takes place over email, there are some situations where faxes are a better choice or the only choice. For instance, the digital transfer of confidential legal files or medical records may be regulated in a way that prohibits email but allows faxing.
Fax cover sheets are right for virtually any business that sends faxes. They provide clear information about the sender and identify the intended recipient on shared fax machines. Fax cover sheets can also be clipped to the original documentation with notes on when it was faxed. Customized fax cover sheet templates represent your brand and speed up the faxing process.
Fax cover sheets are beneficial for:
Sales and service staff: Fax cover sheet templates ensure employees provide the correct information with each fax and make it easier to determine who sent them in the event of an issue, such as a fax that didn't transmit properly and needs to be resent.
Independent contractors, freelancers, and consultants: With custom branding and a professional design, fax cover sheets give solopreneurs an edge over competitors who scribble hastily on a blank piece of paper or don't use cover sheets at all.
Small business owners: Fax cover sheets can make a micro or small business look larger than they are to stay competitive as well as provide a historical record of all sent faxes.
Health care, legal, and financial offices: Physicians, attorneys, and money managers often fax confidential documents. Cover sheets can clearly state the name of the recipient so the papers are less likely to be misdirected and note that the contents are private.
Fax cover sheets can help solopreneurs, small businesses, and sales staff look professional and stay organized. A digital cover sheet stored on your computer can be copied and filled in as needed for easy virtual faxing with RingCentral Fax. Faxes are stored as email, making them searchable from your computer or smartphone no matter where you are. Head to RingCentral Fax to learn about their 15-day free trial.
What to Include in Your Fax Cover Sheet
When designing your fax cover sheet, let the type of business you're in guide your design. Art galleries and fashion boutiques can have fun and funky cover sheet graphics, while accounting or law firms may want to be a bit more conservative.
A good cover sheet also includes space for specific details about the fax, typically in the following order:
Date
Recipient's name
Sender's name
Sender's phone number
Sender's fax number
Number of pages
Message to the recipient with next steps upon receipt of the fax
Fax cover sheets can have additional information unique to your business, such as hours of operation in case the recipient needs to call you about the fax. One key to a good fax cover sheet is to make sure each one consistently contains the same information to be delivered with outbound faxes. Our downloadable fax cover sheets help make sure nothing slips through the cracks.
Pro Tip: Mike Sheety, Director of custom T-shirt design firm, That Shirt, says, "Remember faxes are in black and white, so having color on your document can make it hard to read." He also suggests enlarging the font on your cover sheet for easier readability. "Don't go too big," Sheety says. "Around 12-14 pt usually suffices."
Alternatives to Traditional Fax Services
Fax machines are essential for some businesses, but they can be expensive to buy and require a landline to operate. They can also be a hassle to maintain and get services if they break. Business owners wanting to replace their office fax machine have a few alternatives.
These alternatives include:
Use an Online Fax Service
These days, you don't need a physical fax machine in order to send faxes. There are a number of virtual fax services that will let you send a fax by simply uploading your document or entering your fax message via your computer or smartphone browser. Keep in mind, however, internet faxing isn't as secure as machine-to-machine faxing and your documents could be intercepted without your knowledge.
For occasional faxing, try the free online service GotFreeFax.com. You can send up to two faxes per day with a three-pages maximum for each. Plus, unlike other free fax services, no ads are displayed on your fax.
If you need to send faxes more frequently, we recommend a paid service like RingCentral Fax. For just $9.99 to $49.99 per month, you can send and receive up to 750 to an unlimited number of pages a month. Plus, you get additional perks like mobile alerts when a fax comes in and cloud integration with Dropbox, Box, Google Drive, and Microsoft Outlook.
Replace Your Fax Machine with eSignature Software
If the reason you're still sending faxes is to collect signatures, consider using electronic signature software instead. Rather than printing out a document, signing it, and faxing it back, recipients can add a legally binding signature in just a few clicks without leaving their computer.
For $20 to $30 per month, SignNow enables users to send a contract via email with simple instructions for the recipient on how to sign and return it. This fully paperless solution neither you nor the recipient ever needs to print the documents you exchange.
If your clients are more comfortable faxing, SignNow also has a "Fax-Back" feature. Recipients can print out a document, sign by hand, then fax it back to a number provided by SignNow. You'll receive a copy in your email inbox, which means you can support either client preference without the need for faxing equipment of your own.
Frequently Asked Questions (FAQs)
Do I need to use a fax cover sheet every time?
In most cases, yes. Cover sheets ensure your documents reach the intended recipient and indicates who sent it. Even if you know the recipient is the exclusive user of their fax number (think, freelance consultant), fax cover sheets are still the best way to send a polished and professional-looking fax.
Does a fax cover sheet count as a page?
Noting the total number of pages included in a fax lets recipients know if some pages fail to transmit. When faxing from a fax machine, it's customary to include the cover sheet in the total page count. Most virtual fax services also count the cover sheet as a page, but check with your provider learn if cover sheets count in your monthly page allotment.
Should I sign a fax cover sheet?
In most faxing scenarios, there's no need to sign the fax cover sheet as long as your name is noted as the sender. However, legal and health care documents may require a cover sheet signature so consult your industry's regulation organization for guidance.
Bottom Line
Whether you need a simple fax cover sheet to print out or want a more elegant template to customize in Microsoft Word or Google Docs, our free fax cover sheet templates are a quick and inexpensive solution. However, businesses that use faxing to collect signatures should consider using electronic signature software for greater efficiency.
Organizations wanting to eliminate fax machine hardware entirely and use an affordable virtual fax solution instead should give RingCentral Fax a try. Plans start at $9.99 per month and include cloud storage integration. Visit RingCentral Fax today to learn about their 15-day free trial.