Fax cover sheets ensure faxed business documents are routed to the right person. Typically, printable free fax cover sheet templates have fields for the date, intended recipient, name (or business name) of the sender, and the document's subject (or topic) to ensure the file ends up in the correct hands.
Did you know? Fax services have evolved beyond traditional fax machines. Today, businesses can send faxes over the internet using virtual faxing services available in unified communications as a service (UCaaS) platforms like RingCentral. Fax cover sheets aren't a requirement, but using one has become best practice. Below are printable free fax cover sheet templates you can download, customize, and use for all your business faxing needs.
3 Types of Free Fax Cover Sheet Templates
Fax cover sheets come in various themes and file types, but they ultimately boil down to three useful variations:
Standard: The best fax cover sheet for speed and simplicity—great option if you're in a hurry
HIPAA-compliant: The best option when you need to fax patient information
Sensitive information: The best way to protect confidential information
If you want to download all versions of our fax cover sheet templates, you can download them here:
Download and edit in PDF | Word | Google Doc
How to Use Fax Cover Sheet Templates
Not every fax cover sheet type is going to be the right fit for your business or for every occasion. You may want to keep it simple with space for a subject line and message, or you might want a free template that can be customized with your logo and other brand elements. You can download and adjust any of these free fax cover sheet templates for use when each is most appropriate.
Once downloaded, you can typically customize the MS Word template in Word, Google Docs, and other word processors. From the template, you can insert things like your company logo and contact information for your business. Adding your logo helps recipients quickly recognize your business. Here's how to go about this customization:
For Google Docs:
Download our template and open it in Google Docs. Since you are using a customizable template, you're able to replace our Fit Small Business logo using the right-click command, "Replace Image." From here, you can select whatever logo file you need in PNG, JPG, and GIF formats. Change the name of the template by clicking the file name at the top of the tab to save it for future use.
For Microsoft Word:
Download our template, and from Word, select the area of the image where you want your logo or information to appear, and select the "Insert" tab at the top of the screen. The submenu will mention "Picture," and from here you can select whatever logo file you need in PNG, JPG, and GIF formats. Once you're done, make sure to click "Save as" from the drop-down menu, and save the document to your device for future use.
1. Standard Fax Cover Sheet Template
The standard editable fax cover sheet template is perfect for when you need to send faxes quickly and without any fluff. It makes the subject and message the highlight of your cover sheet, helping you prioritize the contents of your fax to ensure it gets to the right end destination.
Download the standard fax cover sheet template. Fill out the fields electronically or by hand. Print the cover sheet and make it the first page of your manually faxed document or save it as the first page of your electronic document, and fax your document virtually.
PROS

CONS

Quick and easy to edit
May not be adequate when sending confidential information, especially information protected under HIPAA
Easy to identify intended recipient on the receiving end
Includes fax topic and short message for further clarification
2. HIPAA-compliant Fax Cover Sheet Template
To safeguard a patient's electronic protected health information (ePHI), faxes also require compliance with the Health Insurance Portability and Accountability Act (HIPAA). Our HIPAA-compliant fax cover sheet template is designed to protect information from accidentally being disclosed to unauthorized individuals, which would be a violation.
If the fax is sent in error to an unauthorized third party, the cover sheet also helps protect the information. Thanks to the information included on the HIPAA-compliant fax cover sheet, an unauthorized recipient can let the sender know they received the document in error without needing to read the rest of the content in the faxed document.
HIPAA-compliant fax cover sheets must include a disclaimer that explains that the content of the fax is ePHI. It must also explain to the recipient that if the fax was received in error, what steps to take to ensure the patient's information remains confidential. We have included an example of the disclaimer needed at the base of our HIPAA-compliant fax cover sheet template.
PROS

CONS

Protects your company from liability by stating that there is ePHI in the fax
Key information must be provided, including receiver name, sender name and organization, and patient's name and reference numbers, which makes for more time-consuming cover sheet prep
HIPAA-compliant fax cover sheets have directions for the recipient in case of accidental receipt
Despite clear indications that the material is confidential, there's no ironclad protection if the fax is sent to the wrong recipient
Several points of information on this sheet to provide quick details for routing and protecting patient information
3. Sensitive Information Fax Cover Sheet Template
In some ways, the sensitive information fax cover sheet template is similar to the HIPAA-compliant variation. Both fax cover sheets:
Clearly label that the information within the fax is confidential
Include a disclaimer that provides information on what to do with the fax if sent to an unintended recipient
The chief difference between the two types is that the sensitive information cover sheet will most likely not be used as a fax cover sheet for documents containing ePHI, but will usually instead contain business information you want to keep confidential. This might include undisclosed partnerships, unannounced new product lines, confidential information about an employee or job candidate, or other information you don't want to fall into the wrong hands.
PROS

CONS

Provides clear information that the fax's content is confidential
Faxing isn't 100% secure, so despite the warning, anyone can take a document from a fax tray
The sensitive label also is an indication that the information inside may have time limitations, which may increase urgency on the receiving end
There are no cryptographic protections for a fax of this type, so the information can be intercepted
The included disclaimer is a layer of protection against unintentional receipt
4 Template Design Services for Small Businesses
If these printable, free fax cover sheet templates don't satisfy your business' needs, try a template design service or software. You can find plenty of affordable solutions that make it easy for you to create a unique fax cover sheet that checks all your boxes. Below are a few of our top recommendations:
Canva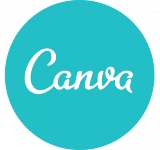 Price: Free
Best for: Businesses that want a semi-custom or fully custom fax cover sheet template
Why it works: Canva lets you start from scratch with a blank canvas or with a fully customizable template. Pick the elements you need, include your logo where you think it looks best, and add free icons where it makes sense. With Canva, you can create your own one-of-a-kind fax cover sheet template.
Google Docs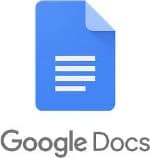 Price: Free
Best for: Businesses already comfortable using Google Workspace apps
Why it works: There are many printable fax cover sheet templates you can download and customize in Google Docs. Plus, the Google Docs interface is easy to learn and use. Once you get the hang of it, you can seamlessly add and remove whatever elements you need to create a tailor-made cover sheet template for your business.
FormSwift

Price: Free
Best for: Businesses that want to add digital signatures to their documents
Why it works: Some documents need signatures, but printing, signing, scanning, and sending a fax can be an unnecessarily tedious task. Instead, use a service like FormSwift to add a digital signature to your fax quickly. You can use your keyboard, mouse, or even an uploaded image to create a reusable digital signature.
Fiverr

Price: Varies
Best for: Companies that want a professionally designed custom fax cover sheet template
Why it works: A designer will be your best option if you have specific design and format requests that require a talented hand. Fiverr professionals' prices vary—you could find one for as little as $5 or as much as $200. Often you get what you pay for, so make sure to review each designer's portfolio and offerings to find the right one for your business.
Why You Need a Fax Cover Sheet
Your business isn't required to use a fax cover sheet, but this extra page can protect sensitive information and ensure confidentiality. For example, if you send protected health information via fax, you wouldn't want the person delivering the document to accidentally learn private details while trying to figure out where to deliver the document.
Your cover sheet includes a "To" field that helps your fax get delivered to the right person, even if multiple employees or departments share a single fax machine. The "From" field helps recipients identify the sender and avoid confusion. If they need to respond, they'll have the contact information they need right on your fax cover sheet.
Consider Using a Virtual Fax Provider
Other communication channels like email and text messaging (SMS) have grown in popularity over the years, but faxing remains an essential part of business communications, especially in industries like healthcare and legal services. However, fax machines can be expensive to purchase and maintain.
Instead of investing in a physical fax machine, consider using a virtual fax provider. RingCentral's voice-over-internet-protocol (VoIP) functionality lets you send a fax from desktop, mobile, or web browser. Here's what else you can do with RingCentral's virtual faxing services:
Add cover pages
Schedule fax messages
Check your fax inbox
Fax directly to email addresses
Receive fax alerts
Scan documents with your mobile device
Frequently Asked Questions (FAQs)
What should be on a fax cover sheet?
At a minimum, your fax cover sheet should include the date, recipient, recipient contact information, sender, and sender contact information. Including a subject, a short message, and the number of pages to expect are also helpful but not essential.
Which business phone systems provide faxing services?
Today's most popular business phone systems include faxing among their unified communication solutions. Providers like RingCentral, Nextiva, and Grasshopper all include digital faxing functionality.
Can a fax cover sheet be handwritten?
Yes, and these free fax cover sheet templates are printable. After downloading, you can print out the templates above and handwrite the details if you'd like.
Bottom Line
While faxing isn't usually the go-to form of modern-day communication, it still holds an important place in the world of physical documentation. Fax cover sheets aren't required, but they improve your fax's chances of arriving at the right person.
Use our free customizable fax cover sheets to add an extra layer of protection and professionalism to your fax communications. It takes just minutes to download and customize a template for your business. If you want the expanded functionality virtual fax services offer, such as fax-to-email, mobile scanning, and fax scheduling, start a free trial with RingCentral.