Today's most popular business phone systems transmit calls over the internet and serve as an alternative to conventional landline or cellular setups. Internet-based solutions, including voice-over-internet-protocol (VoIP) and virtual phone services, offer substantial cost savings as well as advanced functionality like automated attendants, conference calling, mobile apps, and software integrations.
The top business phone systems for small businesses are:
It is worth noting that while many of these systems come with robust features, they are best for businesses that have low to moderate call volumes. If you are looking for a phone system that is built to handle the needs of heavy call traffic, and includes features like call monitoring and more advanced call metrics, you should check out our guide on the best call center phone systems.
Which Business Phone System Is Best for You?
Answer a few questions about your business, and we'll give you a personalized product match.
How We Evaluated Small Business Phone Systems
When selecting a cloud-based business phone system, it's important to review pricing and features before making a decision. While all VoIP phone services connect staff and customers from any device and location, differences in functionality exist.
RingCentral's score of 4.6 out of 5 makes it our best overall small business phone system. Its feature-rich plans provide enterprise-grade call management tools and tons of integrations with office systems. Additionally, business owners can test RingCentral by taking advantage of its 30-day free trial.
Click on the tabs below to explore our evaluation criteria:
30% of Overall Score
We reviewed the costs of tiered subscription plans by comparing each package level for affordability. We also considered add-on fees, discounts for annual payments or volume, and available free trial offers.
20% of Overall Score
We assessed VoIP providers and packages according to the availability of must-have features, including automated attendants, voicemail, mobile and desktop apps, conference calling, and SMS messaging.
20% of Overall Score
To uncover the best use cases for VoIP services, we evaluated the types of software integrations supported, availability of toll-free numbers, and ability to make international calls. Furthermore, we looked for solutions with voicemail transcription and video calling options.
30% of Overall Score
We based our expert score on personal experience using VoIP services, customer reviews, and each software's overall popularity. Plus, we identified plans offering the best value, ease of use, and small business features.
*Percentages of overall score
The Types of Business Phone Systems Explained
There are three main types of business phone systems: internet-based VoIP services, virtual phone solutions, and landline services. Each business phone solution offers distinct advantages and disadvantages.
Learn more about various phone systems by clicking on the buttons below:
VoIP

The first and most popular kind is known as a

VoIP service

. VoIP systems transmit calls over the internet and also convert those calls to the standard public switched telephone network (PSTN) so that you can make calls to other VoIP phones, landlines, and mobile devices. VoIP systems can either be hosted in the cloud or in a customer's office. VoIP services do not depend on another number to forward calls from, unlike virtual phone services.

Virtual Phone

Virtual phone

services come at a lower cost than VoIP services, but rely on another phone number from which to forward calls. They also lack most of the advanced features found in leading VoIP solutions. However, they are a great choice for freelancers and very small teams that simply want a separate phone number reserved for work purposes.

Landline

Business landline services

have been in use for more than 100 years. These services are typically more expensive than internet-based alternatives and offer no advanced features. However, they run independently of the power grid and your internet connection, so they make sense for rural users or those who otherwise lack a stable network.

Best Overall Small Business Phone System

PROS
Exceptionally easy to use
Automated attendant handles incoming call traffic
Smooth mobile apps

CONS
Could be overkill
No professional voice greeting included
Advanced functionality locked behind premium tiers of service
RATING CRITERIA

Pricing
4.00
OUT OF
5
General Features
5.00
OUT OF
5
Advanced Features
4.50
OUT OF
5
Expert Score
5.00
OUT OF
5
RingCentral earns its place as our top overall pick for the best small business VoIP service. It offers unlimited domestic calling and texting right from your desktop or mobile device. RingCentral's automated attendant greets and routes callers without any human intervention, while HD video conferencing capabilities connect teams. With plans starting at $19.99 per user, per month for two to 20 users on an annual basis, RingCentral offers a wide range of features and affordable plans.

Best Small Business Phone Service for Larger Teams

PROS
Free professionally recorded voice greeting with higher-end plans
Visual voicemail comes standard
iOS and Android apps

CONS
Somewhat clunky interface
No unlimited international calling
Annual plans require a 36-month agreement
RATING CRITERIA

Pricing
4.00
OUT OF
5
General Features
5.00
OUT OF
5
Advanced Features
4.50
OUT OF
5
Expert Score
4.06
OUT OF
5
Nextiva is a RingCentral alternative offering a full range of VoIP features, including a free voice recording for greetings on premium plans. Prices start at $21.95 per user, per month for five to 19 users on a 36-month agreement. However, if you have more than 20 users signed on to the plan, pricing drops down to 18.95 per user, per month. This makes it among the most affordable services on the market for larger working groups.

Best Small Business Virtual Phone Systems

PROS
Simple, intuitive interface
Affordable pricing
All features available in each plan

CONS
Could be too simple for larger teams
Limited fax features
RATING CRITERIA

Pricing
4.00
OUT OF
5
General Features
5.00
OUT OF
5
Advanced Features
3.50
OUT OF
5
Expert Score
4.69
OUT OF
5
Grasshopper is a virtual phone number provider, so you need an existing phone line to use the service. The intuitive mobile app makes it easy to keep an eye on business calls from any device. Unlike other VoIP providers, Grasshopper doesn't charge per-user costs. Instead, plans offer one to five phone numbers and three to unlimited extensions. Packages start at $26 per month with an annual payment. Grasshopper is a perfect fit for smaller teams looking for a budget-friendly solution with plenty of features.

Best Small Business Phone Service for Low Call Volumes

PROS
Exceptionally easy to use
Backed by Zoom's powerful technology
Flexible pricing

CONS
Newcomer to the space
Metered pricing could get expensive
RATING CRITERIA

Pricing
3.25
OUT OF
5
General Features
5.00
OUT OF
5
Advanced Features
4.50
OUT OF
5
Expert Score
4.69
OUT OF
5
Zoom Phone is a newer VoIP system offering low-cost yet feature-rich plans with features such as voicemail with transcription, business phone numbers, unlimited auto-attendants, call recording, and native integrations. Its flexible plans include a pay-as-you-go option that costs $10 per user, per month and unlimited calling subscriptions that start at $15 per user, per month when billed monthly. Since all packages provide the same features, Zoom Phone is a fantastic choice for teams with low call volumes that want to save money without sacrificing functionality.
Featured in:
Best Web Conferencing Software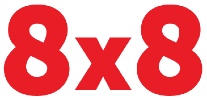 Best Business VoIP Service for International Calls

PROS
Affordable starting price
Unlimited international calls to 47 countries
Call center features

CONS
Entry-level package has a limited feature set
Dated-looking interface
Most calling countries locked behind top-tier package
RATING CRITERIA

Pricing
4.00
OUT OF
5
General Features
5.00
OUT OF
5
Advanced Features
5.00
OUT OF
5
Expert Score
2.81
OUT OF
5
8×8 is a VoIP system that comes with most of the same features found in its competitors. It offers plans starting at $12 per user, per month when paid annually, making it one of the more affordable VoIP solutions available. For companies with a global presence, 8×8's X2 and X4 packages provide unlimited calling to up to 47 countries. Additionally, all plans include intelligent call routing features, making 8×8 an excellent option for small businesses with overseas clients.

Best Business Phone System for Freelancers & Small Teams

PROS
Completely free to use
Local phone numbers for most of the U.S.
Call recording is standard

CONS
Limited functionality
Established businesses will be wanting more
Lacks toll-free numbers
RATING CRITERIA

Pricing
5.00
OUT OF
5
General Features
4.00
OUT OF
5
Advanced Features
1.50
OUT OF
5
Expert Score
4.38
OUT OF
5
Google Voice is a completely free virtual phone system that anyone can use with a Google account. The service offers basic calling and texting, as well as a local number and voicemail. However, low-cost paid plans provide business users with voicemail transcription, mobile apps, and Google Calendar integration. Pricing starts at $10 per user, per month and is an affordable option for freelancers and small teams.
Bottom Line
There is no shortage of capable small business phone services on the market today. Internet-based services save you money while offering features designed for better communications.
If you'd like to know more about VoIP systems and want to adopt one for your office, make sure that your office can support such a system. Check out our guide to setting up your VoIP system here. You can also download our e-book on the subject for more detailed information.