Business cards are a tried-and-true marketing material for most businesses. Well-designed cards build your credibility and make you and your business easily accessible to prospects, clients, investors, and other vital stakeholders. Best of all, they don't have to break your budget. Keep reading for five ways to get free business cards to boost your brand.
Best Ways to Get Business Cards for Free at a Glance
| | | | | | |
| --- | --- | --- | --- | --- | --- |
| Free Business Cards | Free sample kit | 100 one-sided cards | Design tools | 200 one-sided cards | 250 cards |
| The Catch | Free samples aren't customized with your design | InoPrints branding on one side; $18 shipping fee | No free printed cards; only designs are free | Requires 10 actions (e.g., social shares and reviews) and 4OVER4 branding is on one side | Requires paid Wix plan |
| Cost to Print 100 Premium Cards | $18 | $60 | $30 | $16 | $24.90 |
| | | | | | |
Make sure your business card design is ready to go with any provider. Get inspiration from our list of the best business card design ideas to create your own.
VistaPrint: Best for Free Sample Kit With Business Cards

Pros
Sample kit showcases finishes, shapes, and papers available
Easy-to-use editor
Affordable and low minimum orders
Hundreds of premade templates
Cheapest for printing 250+ cards
Cons
Sample business cards won't have your design, unlike InoPrints and 4OVER4
What You Get
Free sample kit with business cards
VistaPrint tops our list of the best business card printing services. Its design tools are easy to use, products are high-quality, and pricing is affordable—perfect for small business owners.
You can get a sample kit with various marketing materials, including business cards, for free from VistaPrint. While they won't have your design, it allows you to decide on finishes, shapes, paper stock, and other elements that make your brand stand out.
Then, when you're ready, upload your own business card design or customize any of the hundreds of premade templates available with the intuitive editing tools. Orders start at a minimum of 100 business cards for $18, but you can get as many as 10,000 cards printed for just $279.
VistaPrint is also the best choice in the long run for businesses looking for a provider they can continue to use after the free offer has been redeemed. Additionally, you can get free shipping on all VistaPrint business cards, using the promo code FREESHIP, or save on specific products using time-limited promo codes listed on their website.
VistaPrint Business Card Examples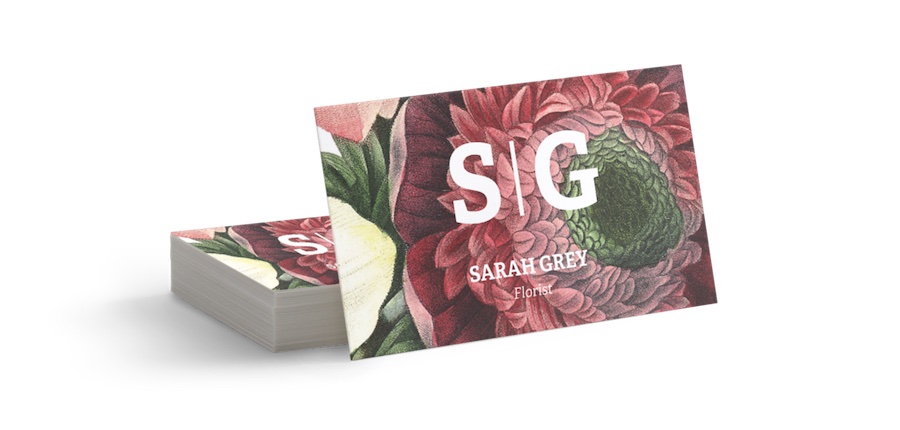 ---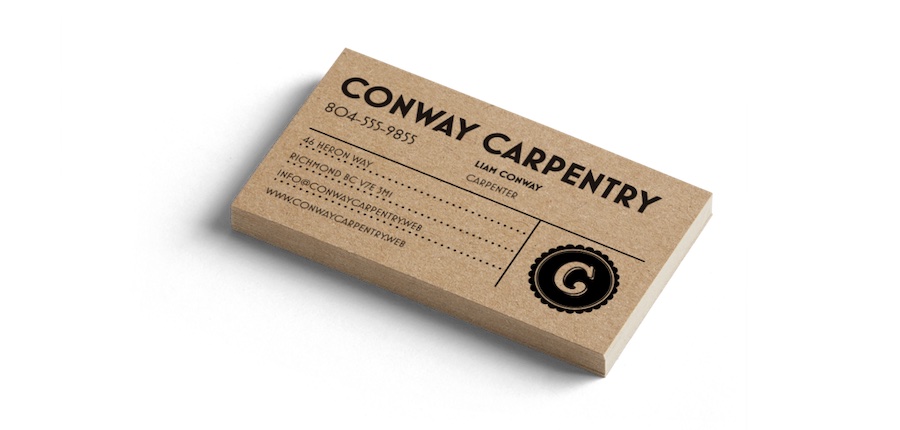 ---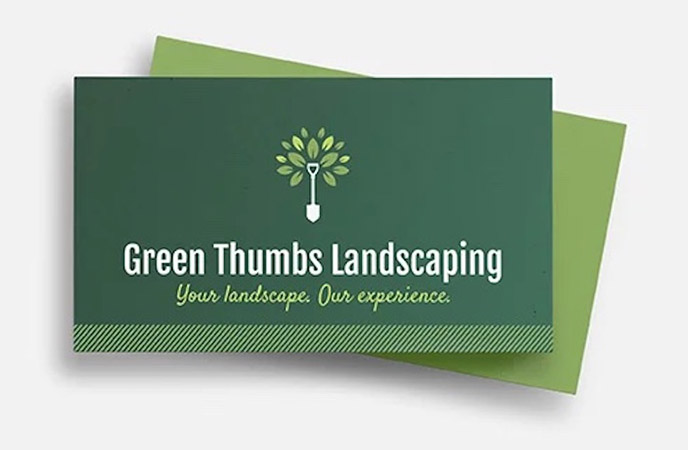 ---
Interested in other types of free samples for various types of marketing materials? PostcardMania also offers a free sample kit plus 1,000 postcards free with your order.
InoPrints: Best for 100 Free Business Cards With Your Design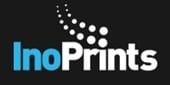 Pros
Get 100 free custom business cards (but you pay for shipping)
Includes full-color printing
Free shipping with paid orders
Fast turnaround time of 2-3 days
Cons
InoPrints branding on one side
Less customization than VistaPrint
Hefty shipping fee for free cards ($18)
No design tools or templates
Expensive: $60 for 100 cards
Not very user-friendly
What You Get
100 free business cards with your design on one side and InoPrints branding on the other
InoPrints is one of the best ways to get 100 business cards for free—as long as you pay for shipping. To order, upload your own design, choose between a glossy or matte finish, then complete the checkout process.
However, the cards come with a small InoPrints branding on the other side, and you'll have to pay an $18 shipping fee. Keep this in mind, as you can purchase 100 fully custom business cards with no third-party branding from VistaPrint for the same price.
You'll get more customization options if you're willing to order premium cards, including options like rounded corners and spot UV. Plus, InoPrints' design team is there to help if you don't have your own design.
However, unlike VistaPrint or Canva, InoPrints doesn't have editable templates or design tools. Moreover, its prices are much higher than other providers, starting at $60 for 100 custom business cards.
InoPrints Business Card Examples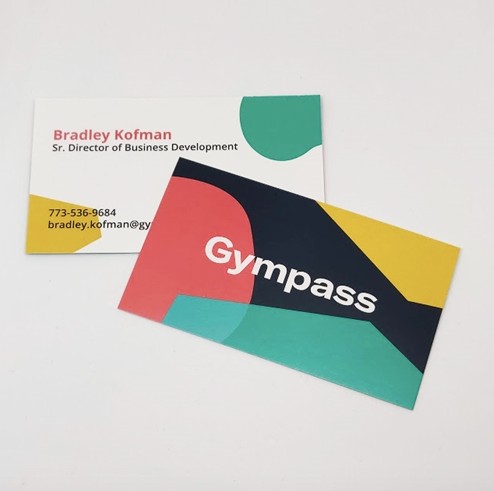 ---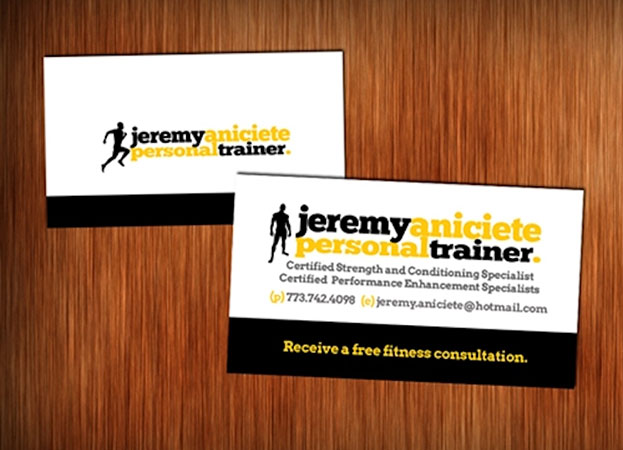 ---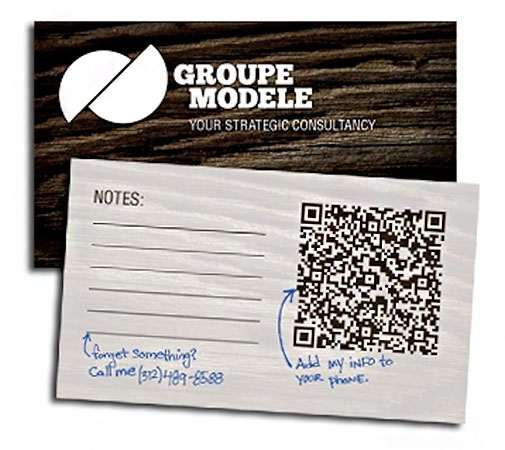 ---
Canva: Best for Free Business Card Designs

Pros
Most design freedom if you want standout business cards
Hundreds of templates (free and premium)
Multiple types: various shapes, sizes, finishes, and more
Free economy shipping with paid orders
Cons
Only designs and templates are free (you have to pay for printed cards)
Not all templates, fonts, and design elements are available in free version
Longer turnaround times for printed cards and higher prices for rush shipping vs other providers
What You Get
Drag-and-drop editor plus hundreds of templates and graphics to create business card designs for free
Canva is a free, easy-to-use online design platform where just about anyone can create standout designs for business cards, even without graphic design experience, completely free. All this is thanks to its massive catalog of customizable, high-quality templates—including designs for business cards in a wide variety of industries.
Besides its templates library, Canva's standout feature is its easy-to-use, drag-and-drop design editor, allowing even beginners to create professional-looking materials. With millions of design assets and templates on the free plan, you can create business card designs for free for any kind of business. Any design you make is completely yours at zero cost.
You also have the option to have your business card designs printed on Canva. Printing fees start at $15 for 50 cards or $30 for 100, although this is nearly double what you pay with VistaPrint. Alternatively, you can export your free business card design and have them printed elsewhere. Read our guide on the best places to print business cards for more options.
Canva Business Card Examples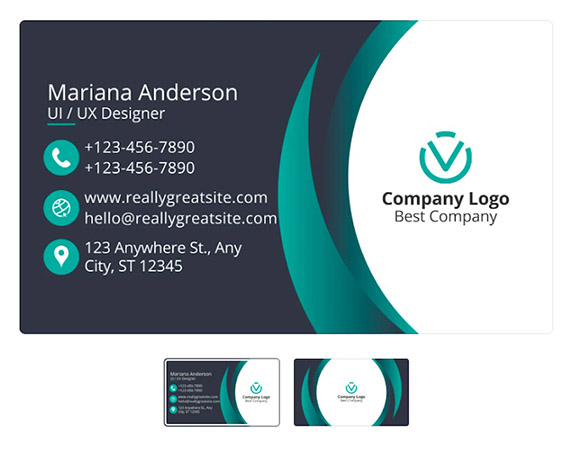 ---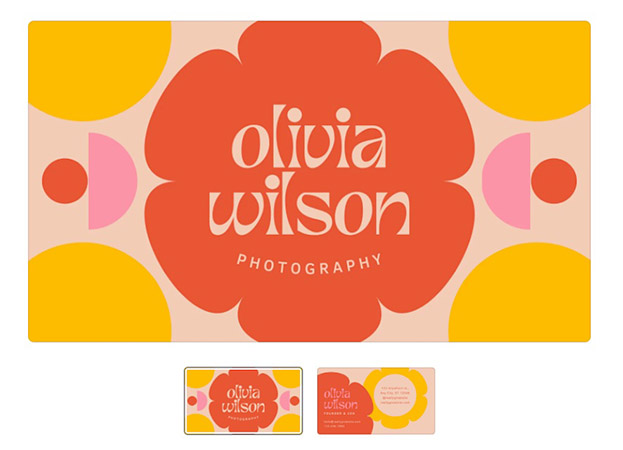 ---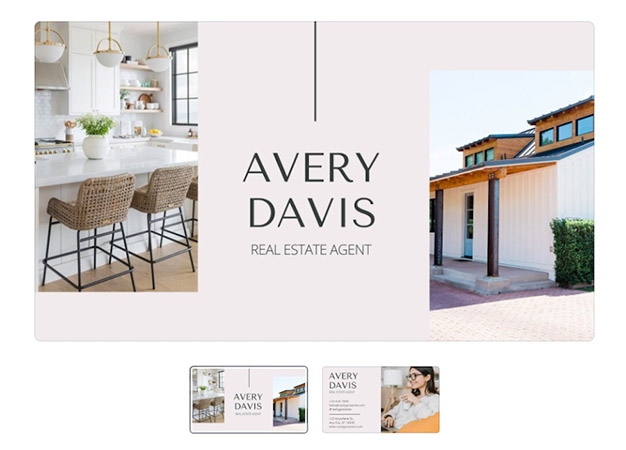 ---
4OVER4.com: Best Way to Get 200 Custom Business Cards Free

Pros
Get 200 business cards completely free
Inline design tools and premade templates
Far more paper types offered compared to other printers
Fastest turnaround time vs others on this list
Cons
Multiple actions on your part are required to get free cards
Free business cards have a small 4OVER4 branding on one side
Gets expensive for fast shipping
Templates aren't as modern as Canva's
What You Get
200 free business cards in exchange for 10 actions, including social shares and reviews
4OVER4 is a design and printing platform for multiple marketing materials, including business cards. Compared to others on this list, it offers the highest quantity of business cards at no cost—200 in total, plus free shipping. However, as with most freebies, there is a catch.
You'll have to complete several actions to become eligible to get business cards free. For instance, you'll need to create an account, complete your personal profile, and promote 4OVER4 on social media. Actions are counted on a coin-based system (for example, social shares get you 75 coins), and you'll need 500 coins in total to get your 200 free business cards.
Also, keep in mind that your free cards are only custom-printed on one side. The other side will be printed with a small 4OVER4 branding, similar to InoPrints, and there are limited options for customization. Having third-party branding on your business cards (or any marketing materials) detracts from your brand's credibility, so we recommend caution in using them for business.
Prices for 4OVER4's paid business cards start at $16 for 100 business cards for a three-day turnaround, although you can pay a higher price for faster printing. Finally, each purchase earns you more coins ($1 equals one coin), which you can later exchange for more freebies.
4OVER4 Business Card Examples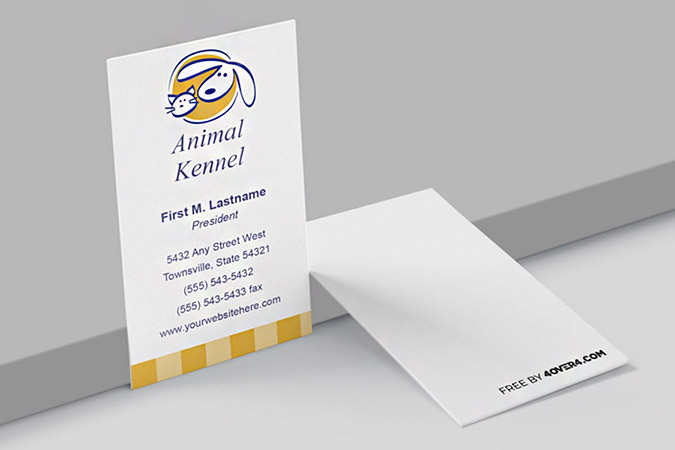 ---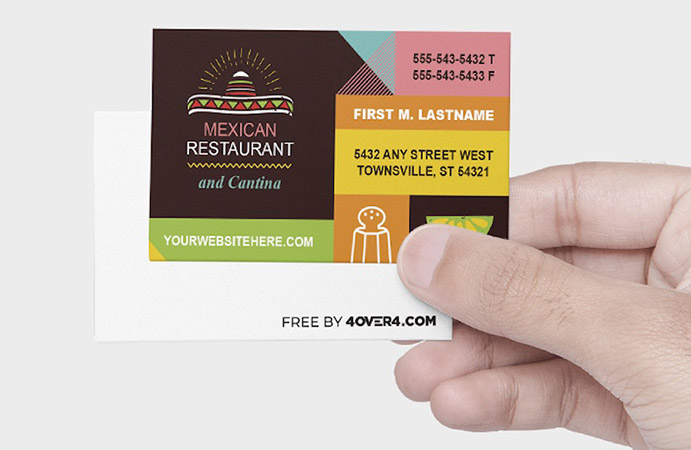 ---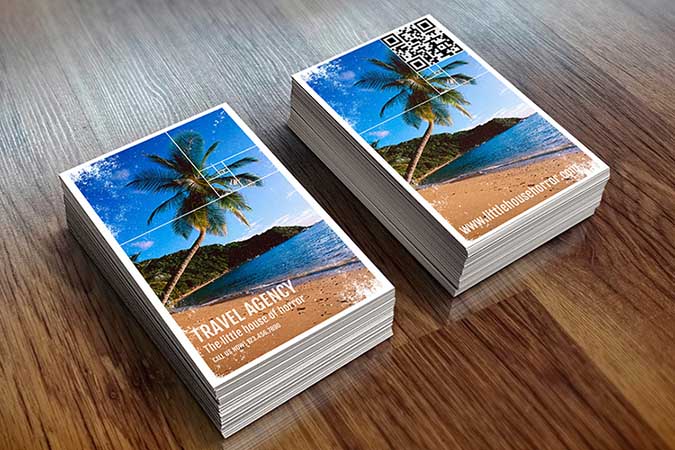 ---
Wix Logo Maker: Best for Free Business Cards With Wix Plans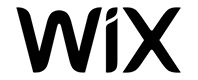 Pros
Get free business cards, a custom logo, and a Wix website to build your brand
Free cards are completely custom, no Wix branding
Intuitive drag-and-drop editor with 20 modern templates
Option to order your design through a third-party printer
Cons
Requires subscribing to a premium Wix site builder plan
Can't customize paper for the free business cards
Design editing tools are limited vs VistaPrint and Canva
What You Get
250 free custom business cards with Unlimited and Business plans
While not technically a business card provider like the others on this list, Wix Logo Designer also offers 250 custom, two-sided business cards for free with Wix's Unlimited and Business website builder plans. Use Wix's Logo Maker to create a logo, add it to your business card design, and order your cards all from the same platform.
Wix's business card design tool offers dozens of modern, professional templates and an intuitive drag-and-drop editor similar to Canva's. Its free business cards don't come with a Wix branding either—you can completely customize your design on both sides.
However, the biggest drawback with this option is that your free cards only come as part of Wix's website builder plans, which are costly if you're only in the market for free or cheap business cards. However, as these plans also come with a Wix website, they are great options for startups and small businesses wanting to start building their brand presence online and off.
Wix Logo Maker Business Card Examples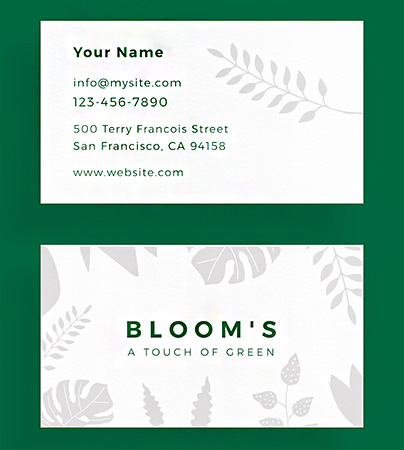 ---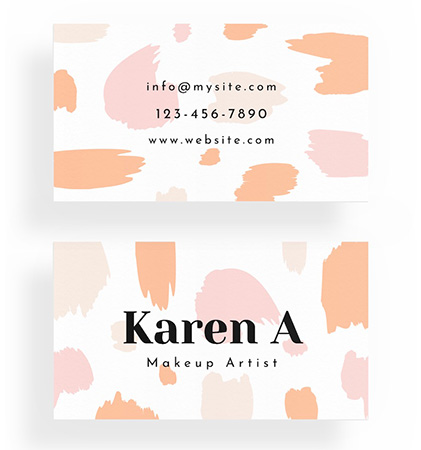 ---
---
Cheapest Paid Option: GotPrint
For startups, entrepreneurs, side hustles, and small companies on a very tight budget, ordering business cards can be cost prohibitive, especially if you need multiple versions. For this reason, we wanted to suggest a cheap, paid alternative to the provider offering business cards for free: GotPrint.
GotPrint offers custom business cards starting from $9.80 for 100 cards, far more affordable than other providers here. And like VistaPrint, you can order a free sample kit to preview options before placing an order. They also offer several low-cost options for customizing your business cards to help your brand stand out with shapes, paper quality, and finishing.
What You Need to Know About Free Business Cards
Keep in mind that getting business cards for free nearly always comes with a catch. Either the quantity is too limited to be useful, or they include ads that detract from your branding. Understanding this, in the end, most businesses opt for a low-cost, high-quality alternative that will be more cost-effective in the long run.
For example, while you can get 100 business cards for free from InoPrints, you'll pay a hefty $18 shipping fee for cards with one-sided printing, ads, and no tools for creating a design. Meanwhile, for the same $18, you can get 100 full-color business cards from VistaPrint and access thousands of templates and easy-to-use design and editing tools.
Frequently Asked Questions (FAQs)
How much do 500 business cards cost?
The cost for 500 business cards averages about $25 on the low end to over $150 with a luxe business card printer. It ultimately rests on which business card printing company you choose. GotPrint is the cheapest at $23.80 per 500 vs $26 with VistaPrint, whereas you'll pay $162 with MOO. Costs also increase with double-sided printing, paper stock upgrades, and custom finishes like metallics and die cutting.
Can I make my own business cards at home for free?
You can make and print business cards at home, but not for free. You'll have to buy a printer capable of printing them, prescored business card paper, and ink (at a minimum). You may also incur costs if you need to pay for a custom design, premium templates, graphics, or software to create your design. All in all, it's far more affordable to order business cards through a site like VistaPrint.
What is the cheapest business card website?
The cheapest business card website is GotPrint, which offers 500 business cards for $23.80. In addition, you can order a free sample kit before placing an order to be sure that the paper stock and finishes are what you're looking for. However, you can't order free samples of your design, unlike VistaPrint. Learn more in our comparison of the best places to print business cards.
Bottom Line
Business cards are one of the handiest marketing materials for small businesses, even in the digital age. The best business cards offer relevant information about your company, contact details, and visual branding elements like your logo, all held together by effective design.
From intuitive design tools to ready-made business card templates and extras like a free QR code generator, VistaPrint makes it easy to create professional business cards to represent your brand. Get started today.