4 Legit Ways to Get Free Business Cards
It's true―the vast majority of free business cards are a marketing ploy to get your contact information or upsell you on higher-quality products. But there are some legit ways to get free business cards without deceptive or misleading tactics. You can get 100 free business cards from InoPrint, 200 free cards from 4OVER4 in exchange for social shares and reviews, a free sample kit from VistaPrint, and free business card designs from Canva.
Here are the four best ways to get business cards for free:
Best Free Business Card Providers at a Glance
What It Offers

Free business card sample kit

100 free business cards

Free business card design

200 free business cards

Limitations

Free sample kit is used to help you select the right card

One-sided printing only

Business card printing not included

Free cards in exchange for social shares and reviews; displays 4OVER4 logo on back

Shipping Fees (Continental U.S.)

Free

$15

N/A

Free

Turnaround Time

8 business days (rush options available)

2-3 days

Instant

0-5 days

Free Templates

✓

✕

Yes

✓

Upload Your Own Design

✓

✓

✓

✓

Upload Your Business Logo

✓

✓

✓

✓

Cost of Additional Business Cards After Free Offer

100 Cards

$17

$50

N/A

$11.20

250 Cards

$20

$60

N/A

$14.70 (for 200)

500 Cards

$22

$70

N/A

$29.70

1,000 Cards

$37

$80

N/A

$60
Keep in mind that after researching ways to get free business cards, most business opt for a low-cost, high-quality alternative that will be more cost-effective in the long run. For example, while you can get 100 free business cards from InoPrint, you'll pay a hefty $15 shipping fee for cards with one-sided printing and no templates to work with. Meanwhile, for $17, you can get 100 full-color, two-sided business cards from VistaPrint with free shipping.
Let's take a deeper look into what each of the free business card providers have to offer:
VistaPrint: Best Overall Free Business Card Provider
What We Like
Sample kit includes round or square-shaped business cards
Easy-to-use editor
Multiple templates and design options to choose from
Best value when buying more than 250 business cards
What's Missing
Shipping takes 5-7 business days
It only offers a sample kit, not 100 free, custom business cards like InoPrint
What You Get
Business card sample kit
VistaPrint tops our list of the best places to print business cards quickly and affordably. They will send you a free business card sample kit to help you decide which card is right for you. Unlike InoPrint or 4OVER4, it does not offer 100 to 200 business cards for free, though there's no catch and it does offer far better pricing for paid cards.
VistaPrint is also the best choice in the long run for businesses looking for a provider they can continue to use after the free offer has been redeemed. Additionally, you can get free shipping on all VistaPrint business cards, using the promo code FREESHIP, or save on specific products using time-limited promo codes listed on their website.
VistaPrint Business Card Examples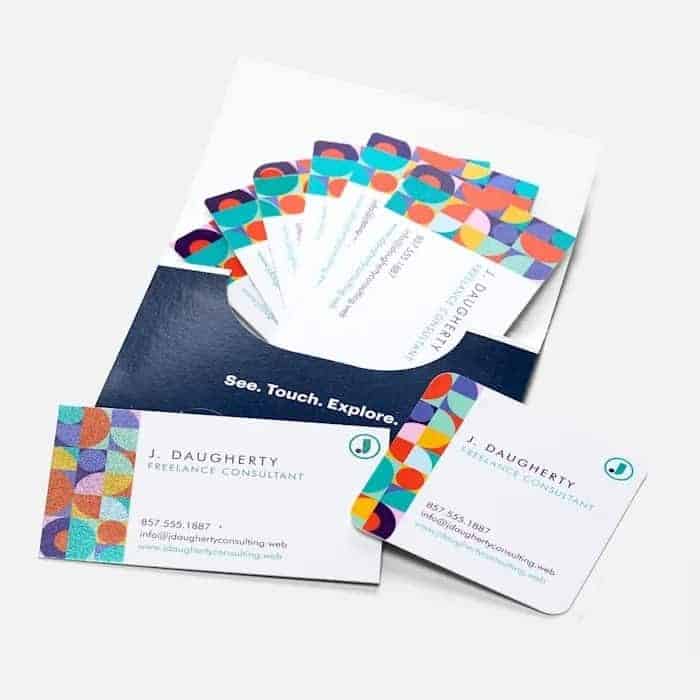 ---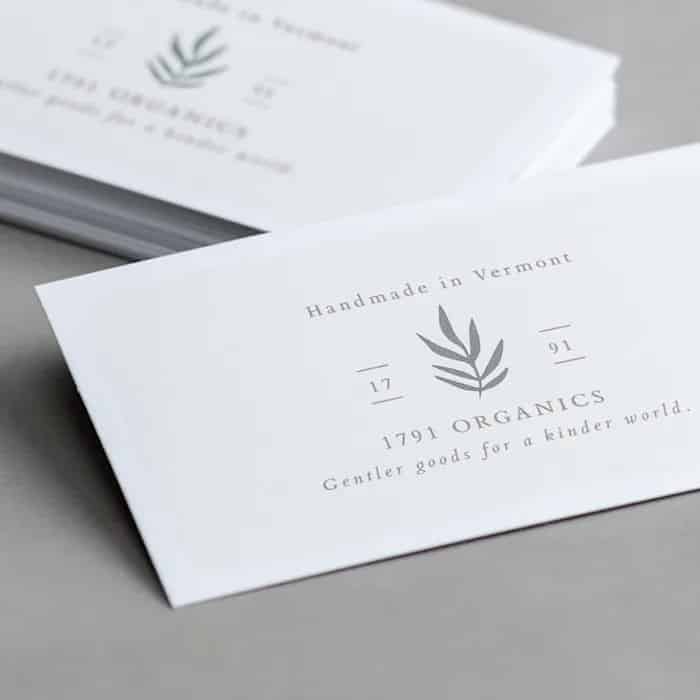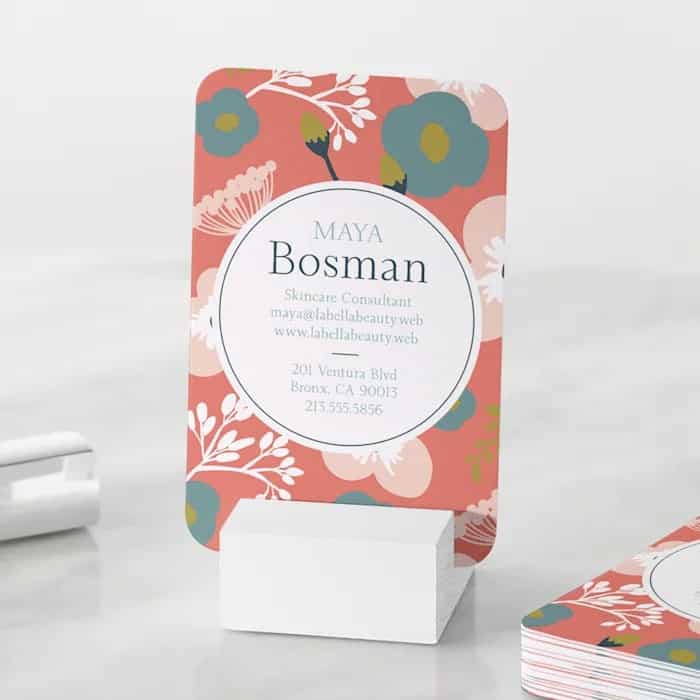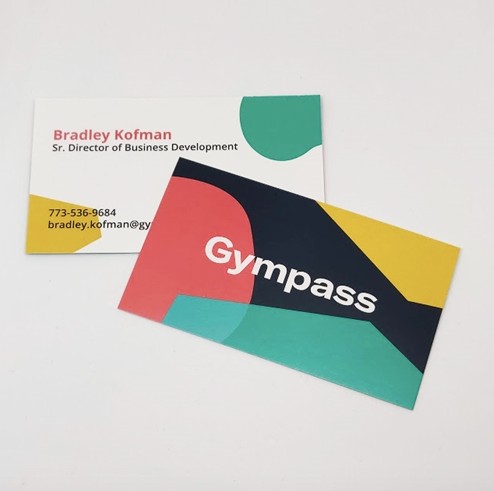 InoPrints: Best for 100 Free Business Cards
What We Like
Get 100 completely free business cards with no strings attached
Includes full color printing
Free shipping with paid business cards
Fast turnaround time of 2-3 days
What's Missing
One-sided printing only
Hefty shipping fee of $15 for free business cards
No templates available
Very expensive for paid cards
Dated interface
What You Get
100 free, one-sided, full color business cards
InoPrint is one of the best ways to get free business cards with no catch or strings attached, and unlike 4OVER4, it doesn't print its logo on the back. It offers up to 100 business cards with one-sided printing for free.
The free business cards are fully customizable and you can even upload your own design, such as one you design online for free using Canva. Keep in mind that there is a shipping fee of $15 and if you decide to purchase cards later, it will cost nearly three times more than leading providers like VistaPrint.
InoPrint Business Card Example
Canva: Best Provider for Free Business Card Designs
What We Like
Multiple design customization options
Premade designs to choose from
Easily customizable business card templates
Logo input option
What's Missing
Only the design is free (you still have to print the cards yourself or send your design to a printer)
Free version limits which icons, fonts, and templates are available
What You Get
Free business card templates, design elements, and online editor
Canva is a free, ultra-easy-to-use online design and editing platform where just about anyone can create beautiful graphics with no graphic design experience. All thanks to its huge catalog of customizable templates—business cards included.
Canva is ideal for businesses that have the ability to print their own cards or plan to send them to a local or online printing service, and just need a business card design at no cost. Or, even if you don't have a suitable printer, you can use a Canva design to get free business cards with InoPrint or 4OVER4.
Canva Business Card Examples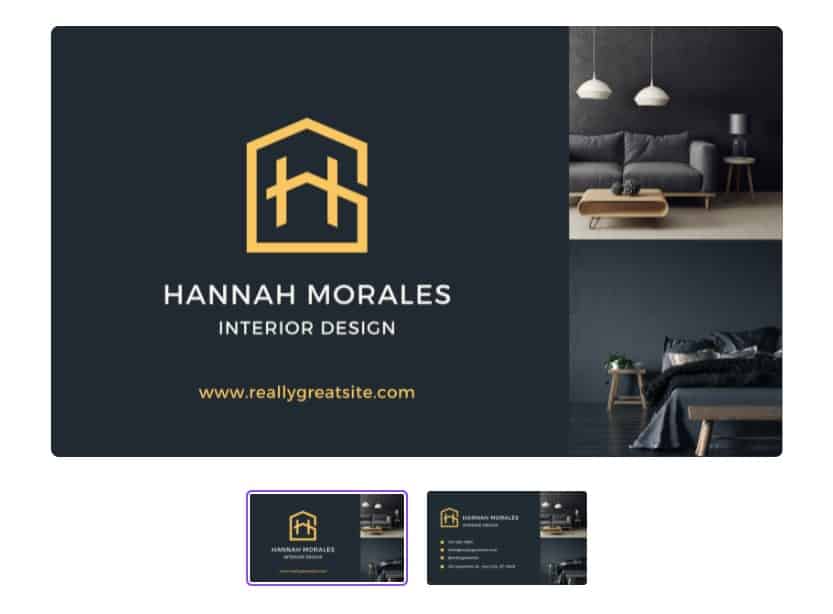 ---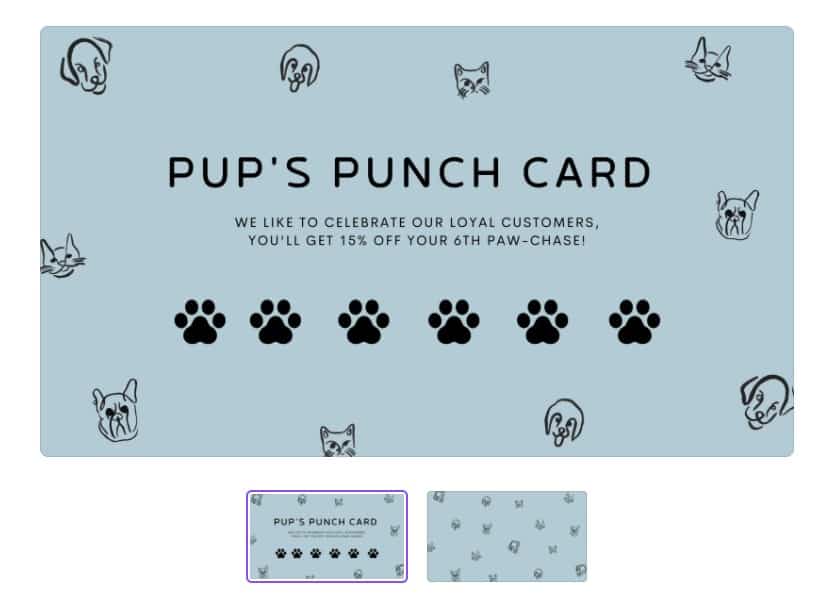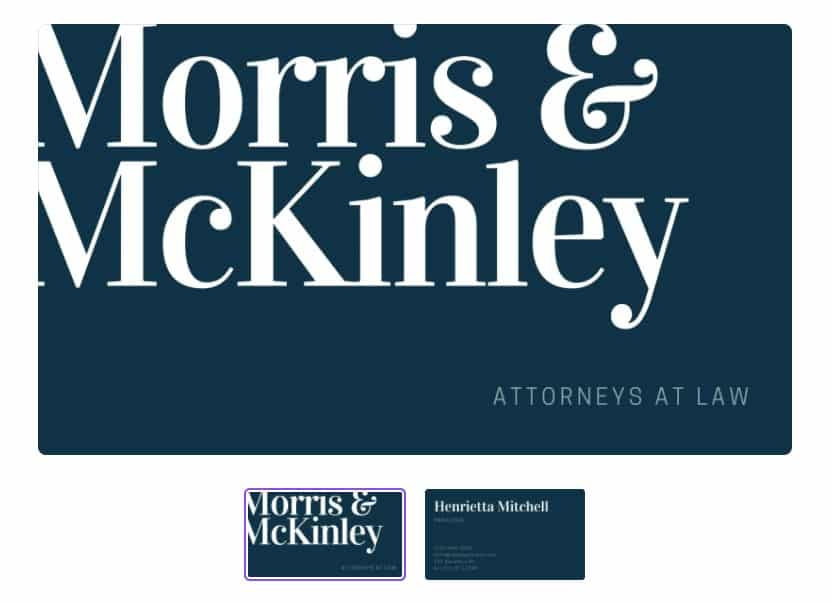 4OVER4.com: Best Way to Get 200 Free Business Cards
What We Like
Get 200 business cards free of charge
14pt gloss cover paper is standard
Standard 2" x 3.5" sizing
Earn free cards through points
What's Missing
Limited customization options
You must share links and help promote the website on social media in order to get free business cards
What You Get
200 free business cards in exchange for social shares and reviews
4OVER4.com will send you 200 free business cards, but there is a catch. In order to take advantage of the offer, you have to create an account, log in daily, share on social media, and give them positive reviews.
For businesses with zero budget and a few minutes to spare, this can be a viable way to get free business cards. Granted, a better long-term solution might be to design your own cards with Canva and print them using your own printer or with the most affordable business card printer, VistaPrint.
4OVER4 Business Card Examples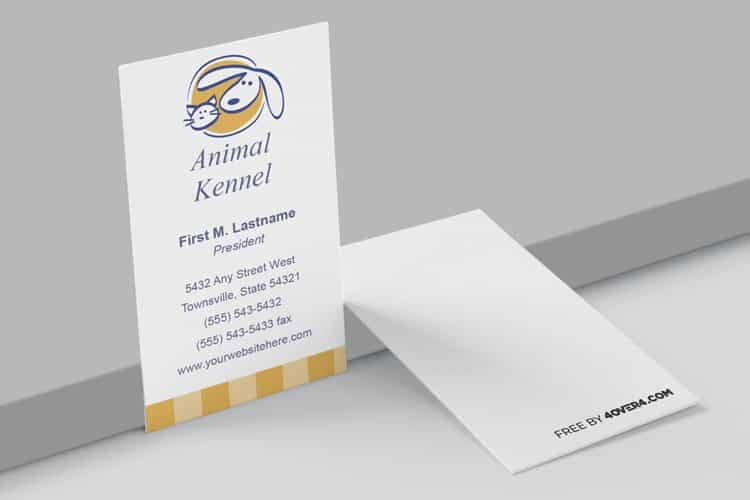 ---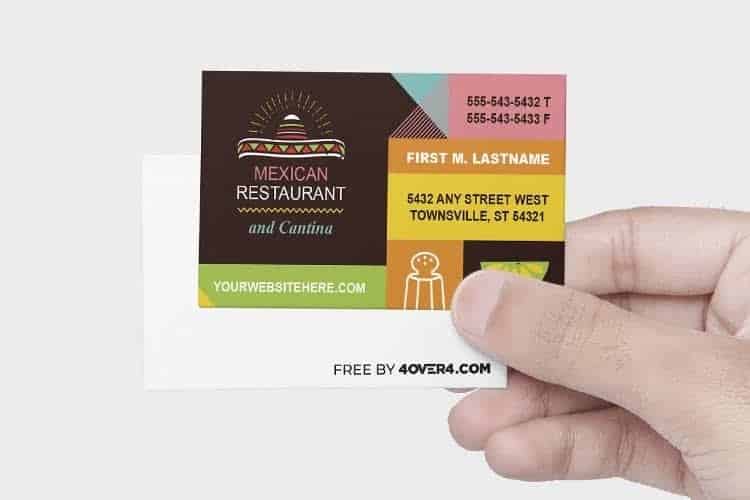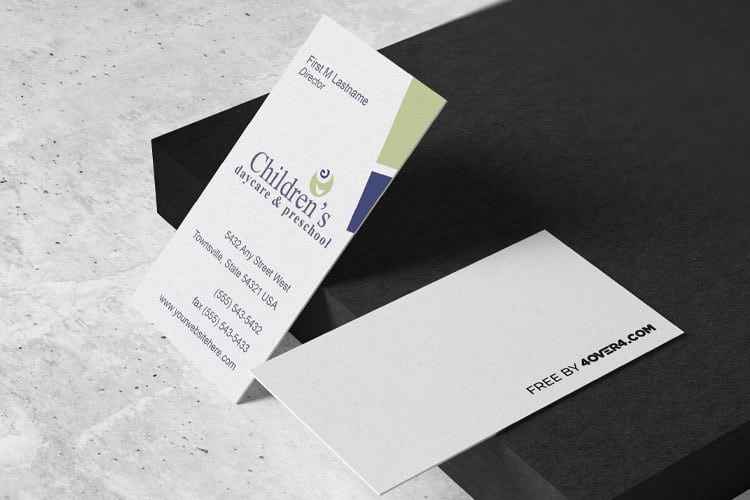 Frequently Asked Questions (FAQs)
What is a normal business card size?
The standard U.S. business card size is 2.0" x 3.5″ (8.9 cm x 5.1 cm). While you can play with the sizes, having a card too small makes it hard to read, and larger cards won't fit in a standard-size wallet or business card holder. We recommend sticking to the standard size unless you're looking to make your cards stand out with unique characteristics.
What is the 'bleed' in a business card?
Bleed is the extra 1/8-inch space between the card's design and its edges. This allocation is important to ensure the card is presentable, and no sides are trimmed awkwardly. The best business card printing services, such as VistaPrint or Moo, offer a professional review of your business card or proofs prior to printing a large volume to ensure they come out looking great and as you had anticipated.
Are business cards a useful marketing tool in 2022?
As antiquated as business cards may sound, they are one of the best marketing materials and are useful tools for sales and relationship marketing across a number of industries. For example, they're popular for local service providers, such as contractors, electricians, landscapers, realtors, and lawyers. They're also commonly used as appointment cards for hair salons or dental offices, as well as for loyalty cards for fitness centers and coffee shops alike.
Bottom Line: How to Get Free Business Cards
Not surprisingly, most free business card offers come with a catch. While you can get free business cards from providers like InoPrint and 4OVER4, the best long-term value is to opt for ultra-affordable business cards from VistaPrint. Instead of ads on the back or crazy-high shipping fees, you'll get high-quality professional business cards you can be proud of. Get started with VistaPrint today.
You Might Also Like…