A business card is a small printed card that displays the business and contact information of a company or an individual, such as their name, occupation, phone number, and email address. Like any marketing tool, a business card is a visual representation of your company, so the design should align with your brand.
Whether you're a freelancer or a business owner, here are 32 of the best business card designs and ideas plus unique and inspiring examples and templates you can use to help create your own.
---
1. Author or Writer Business Card Template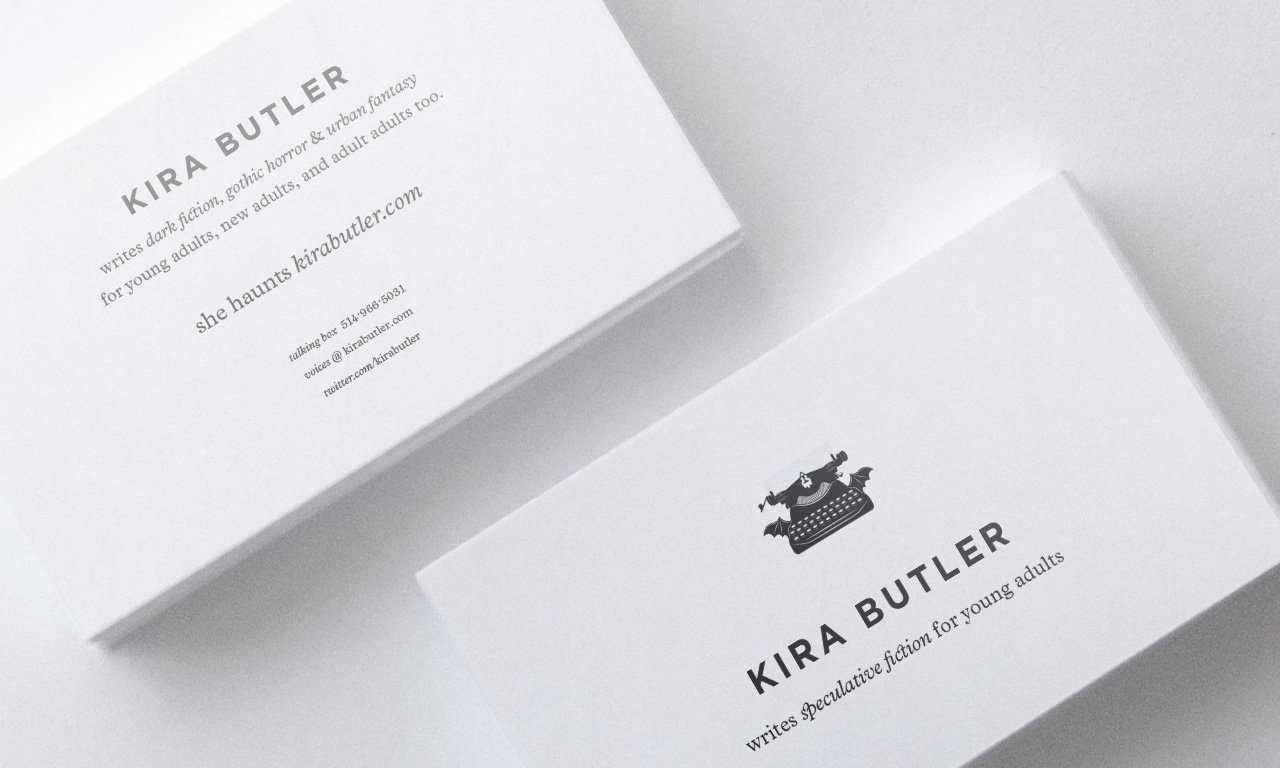 The minimalist style is perfect for an author or a writer's business card. It reminds you of a writer's skill to fill a blank page. When adopting this design, it's important to make sure that your name stands out. It also helps to mention your most popular published works.
---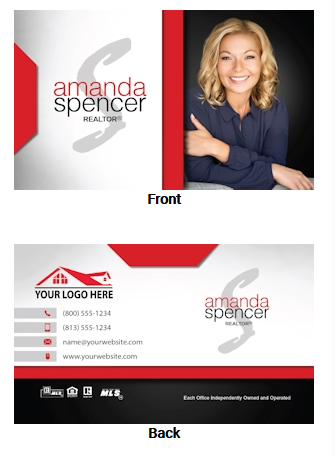 Buying or selling a property is a big step, so it's important that your business card doesn't overwhelm your potential client. This template layout provides the right balance between your image and your contact details to avoid making the business card look intimidating.
---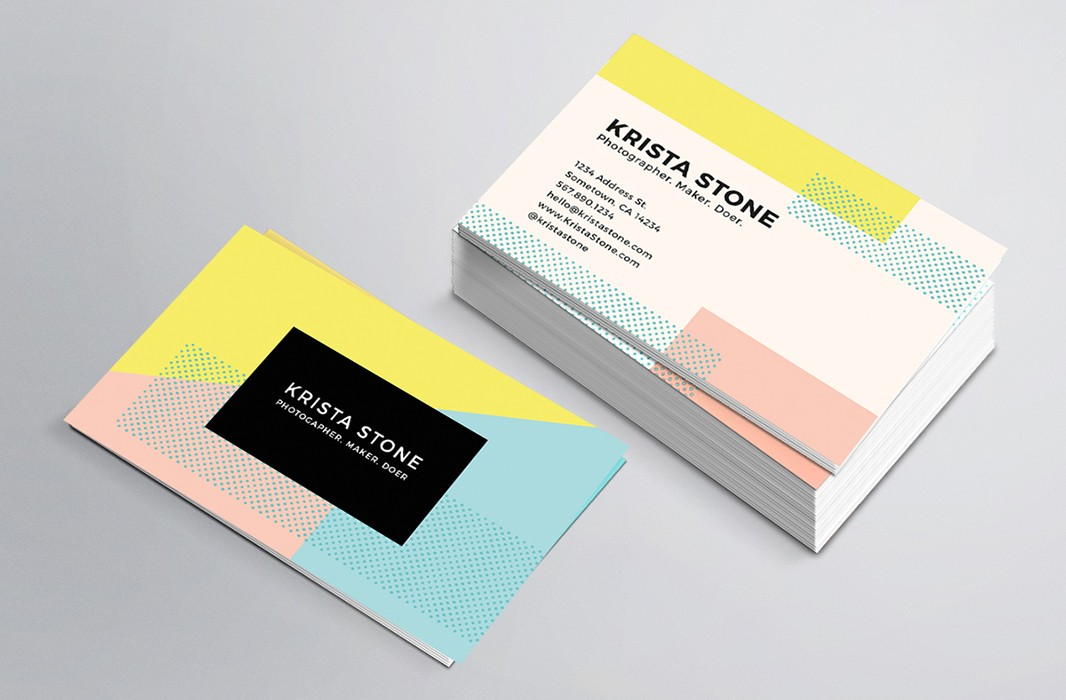 Your business card needs to have that equal amount of professional and personal feel. This design works best because it plays with soft-toned colors while maintaining a clean layout in order to create the right impression and stand out from your competitors.
---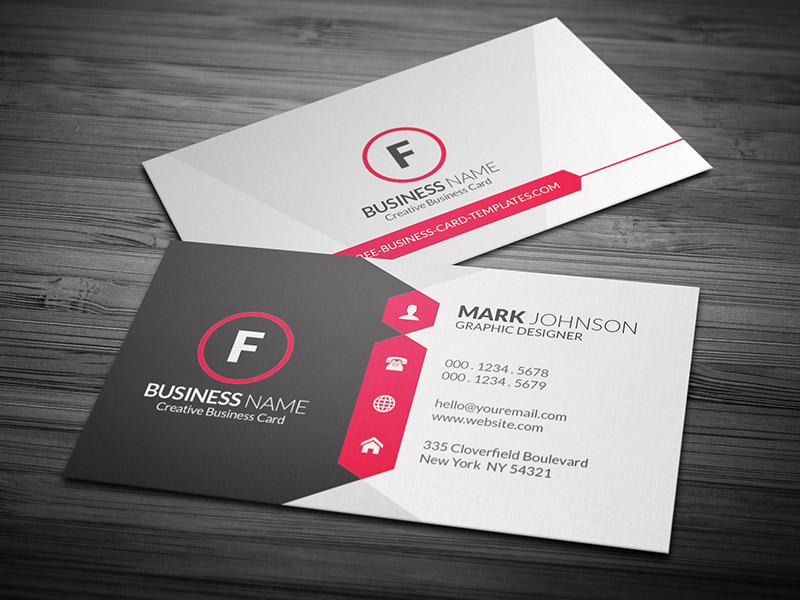 At first glance, this business card example shows off impressive design skills. The smart use of layout, shapes and font size makes this design interesting without being too overly decorated.
---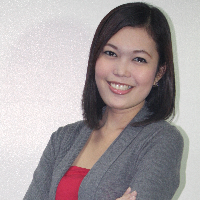 ---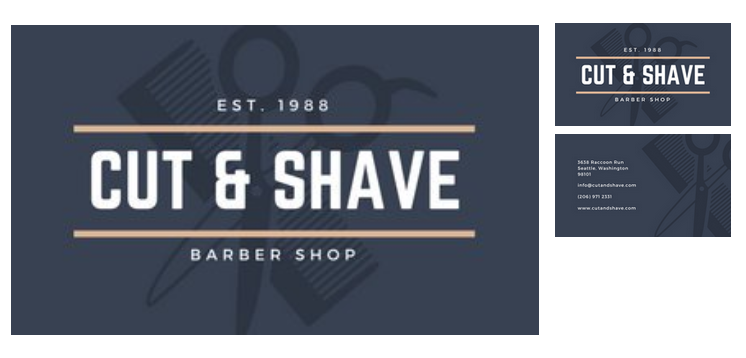 A refreshingly different approach, this business card example for barbers replaces the usual preference for black to a warmer shade of blue. The layout is clean and straightforward, and goes perfectly with the business name.
---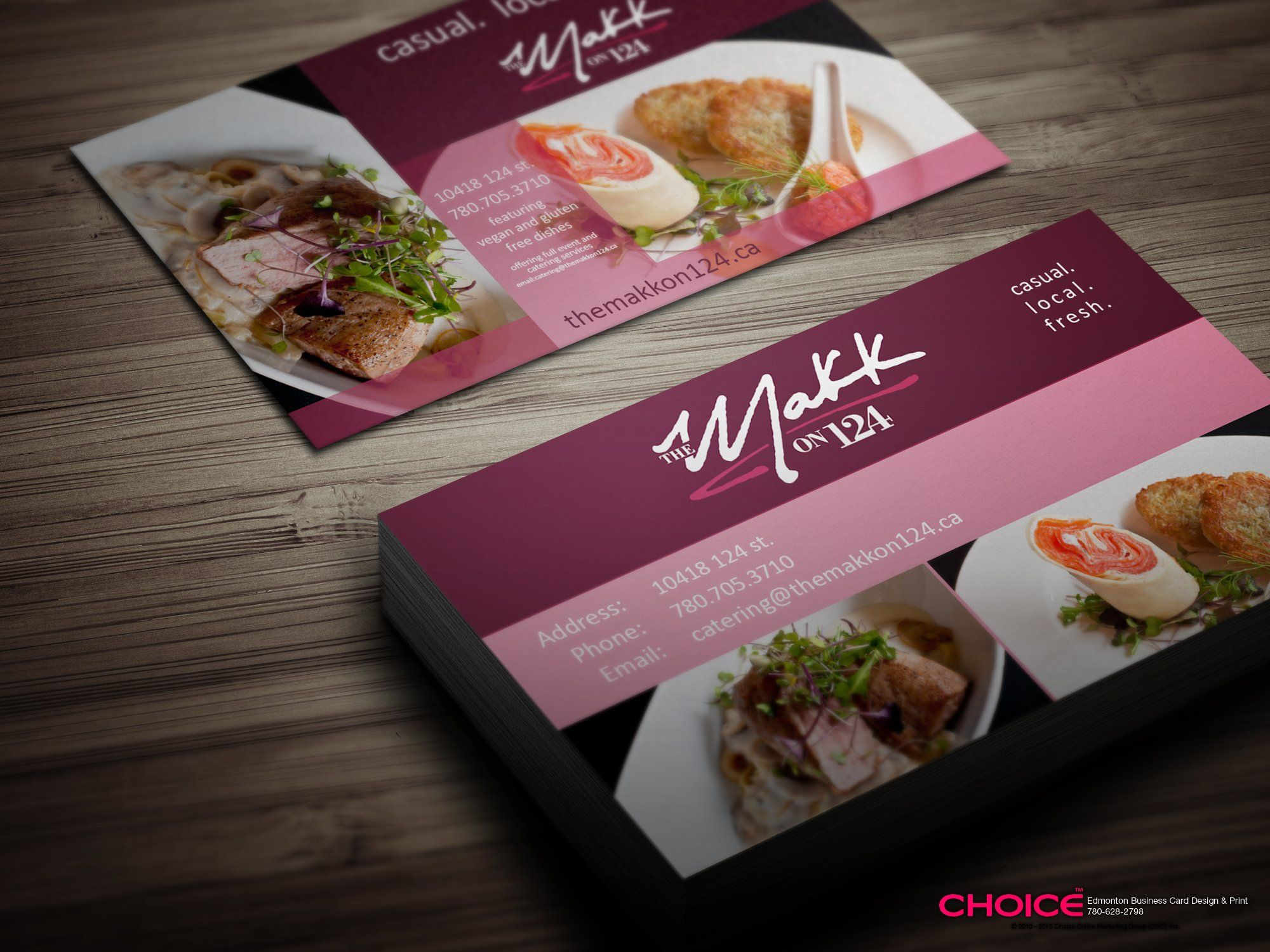 The idea of adding images to a small printed material can be challenging. You don't want to overwhelm your business card and make your contact details difficult to read. This design shows how a clean layout and smart use of background color can make all the difference.
---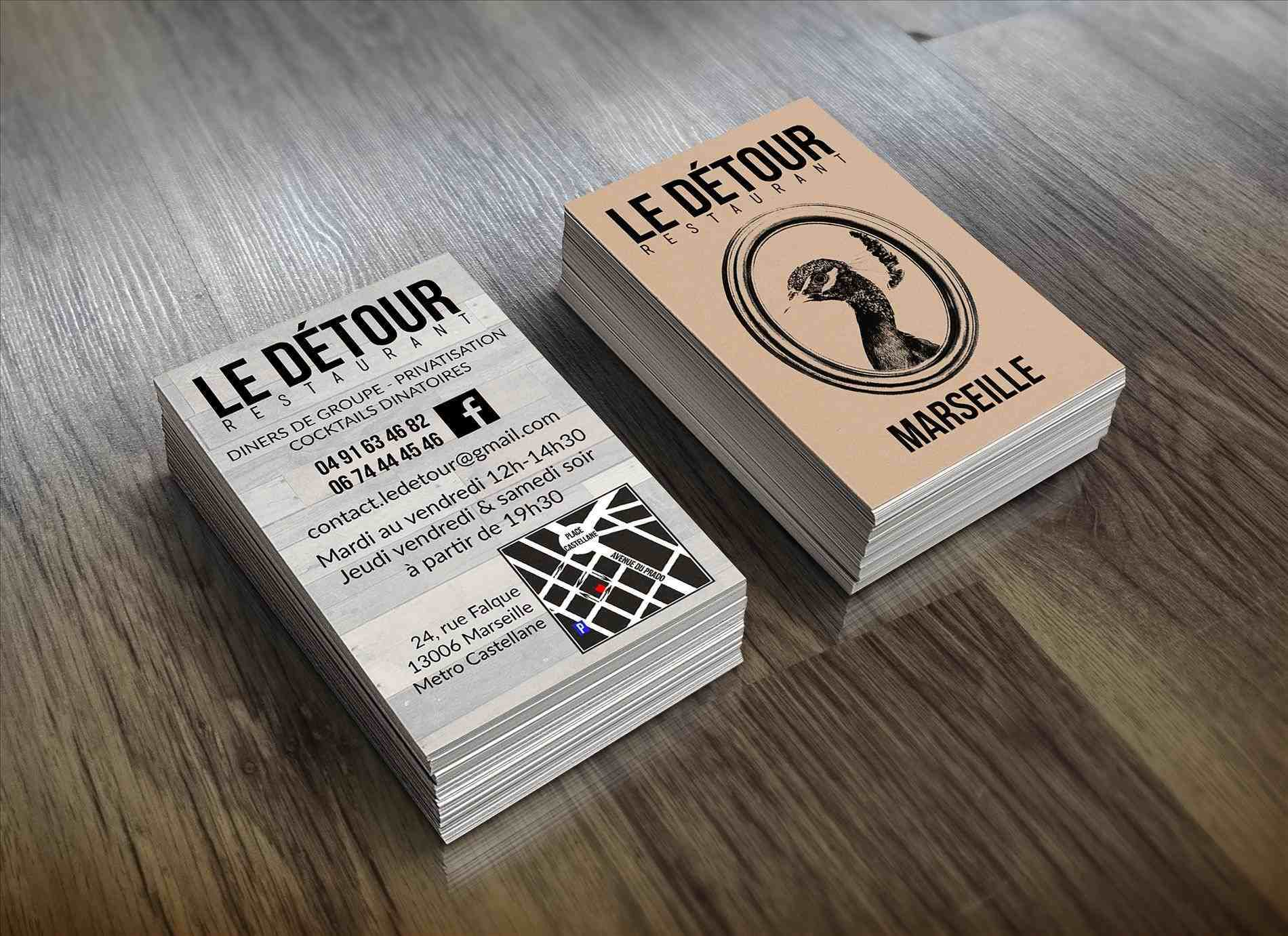 Aside from the standout design, this smaller than usual restaurant business card example managed to include lots of information (including a small map) while keeping it looking clean. This unique look will surely make your customers want to show off your business card to their friends and families.
---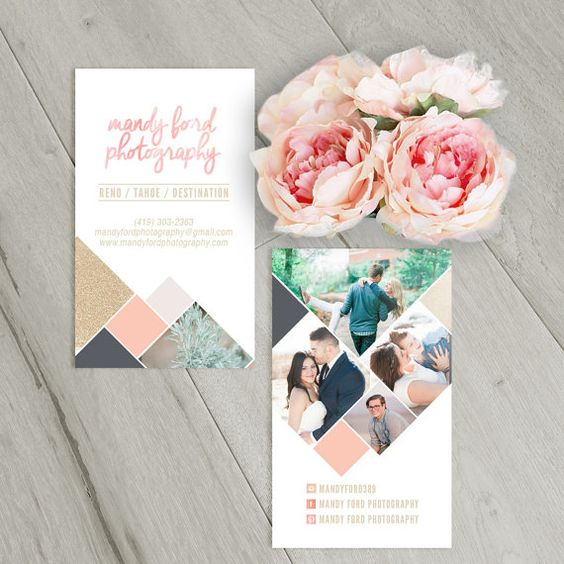 This photographer business card has a very inspiring design. Notice how the example mirrors the geometric shapes on the front to a larger version on the back, and turns it into a nice picture collage.
---
10. Handyman Business Card Template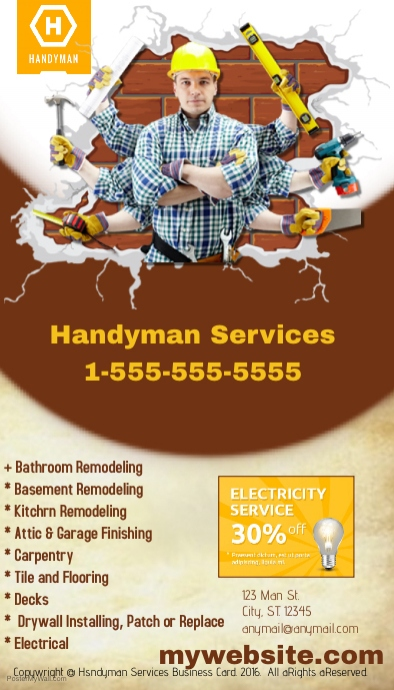 This is undeniably a handyman's business card. The color yellow makes for a great accent color that highlights important information in the example. Consider listing your services on the back of the card and adding your name on the front for a cleaner look.
---
11. Contractor Business Card

This example favors the use of text over images for a more professional look, which works well with the logo that occupies most of the space on the front of the card. If you want a softer look with this design, try using a white background.
---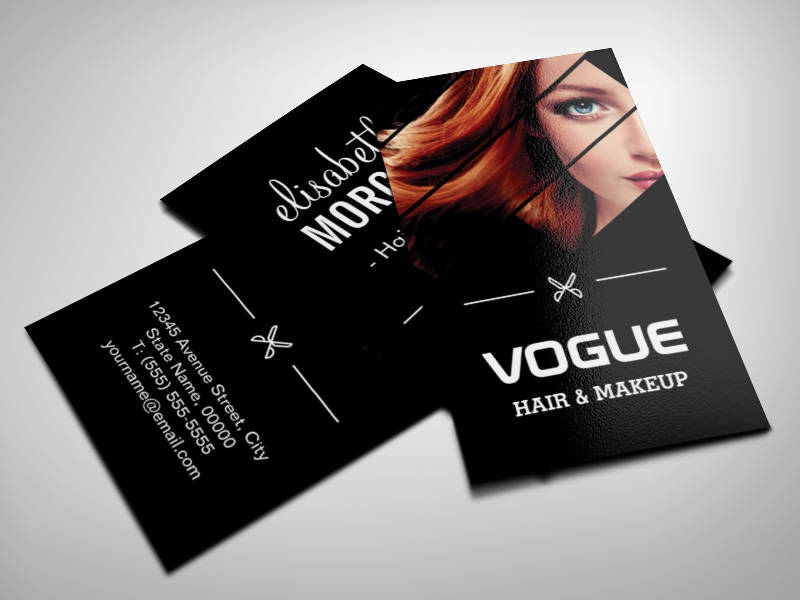 The reliable black color theme always works well in hair salon marketing material because it lets sharp colors stand out even more. The way the image was set on this business card example adds to the classy look that customers look for from hair salons.
---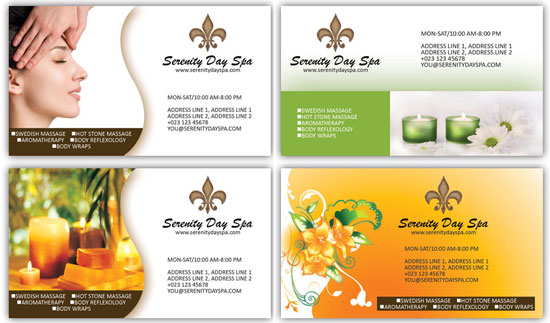 Massage and spa services are meant to give off a calm and relaxed vibe. These business card examples use warm colors and wavy lines to achieve the same effect. Consider adding special discount codes exclusive to your repeat clients on the card.
---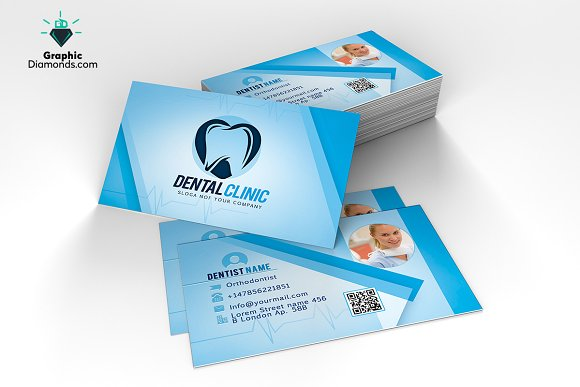 A dentist's business card can be more than just a list of contact details. This example shows a QR code added to the card that can be used for setting appointments by taking you to their mobile website. Use the space on the back and provide a list of services that your clinic offers.
---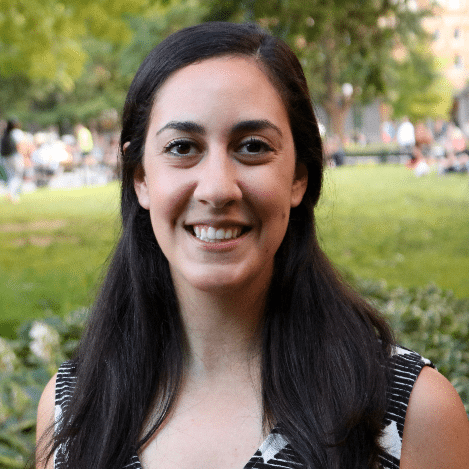 ---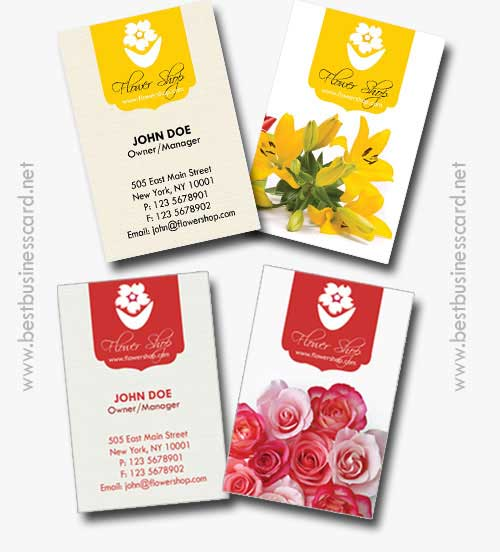 This is a perfect example of a nice florist business card. The smaller size works well with creating the proportion required to give a fuller effect to the bouquets of flowers on the layout. The overall look is simple and elegant, and one that customers will surely love.
---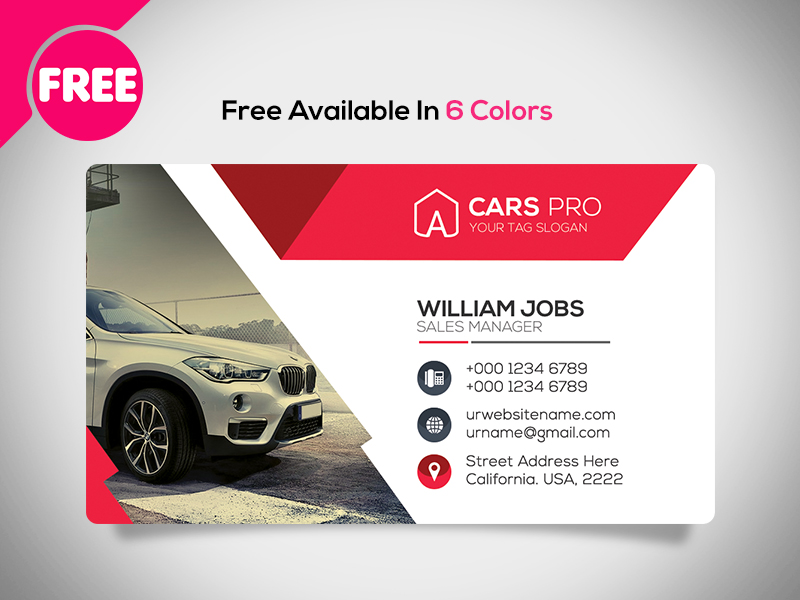 A partial image of a car in grayscale worked well for this example, giving more space for your message. The overall design looks sleek and professional, right down to the curved edges of the card.
---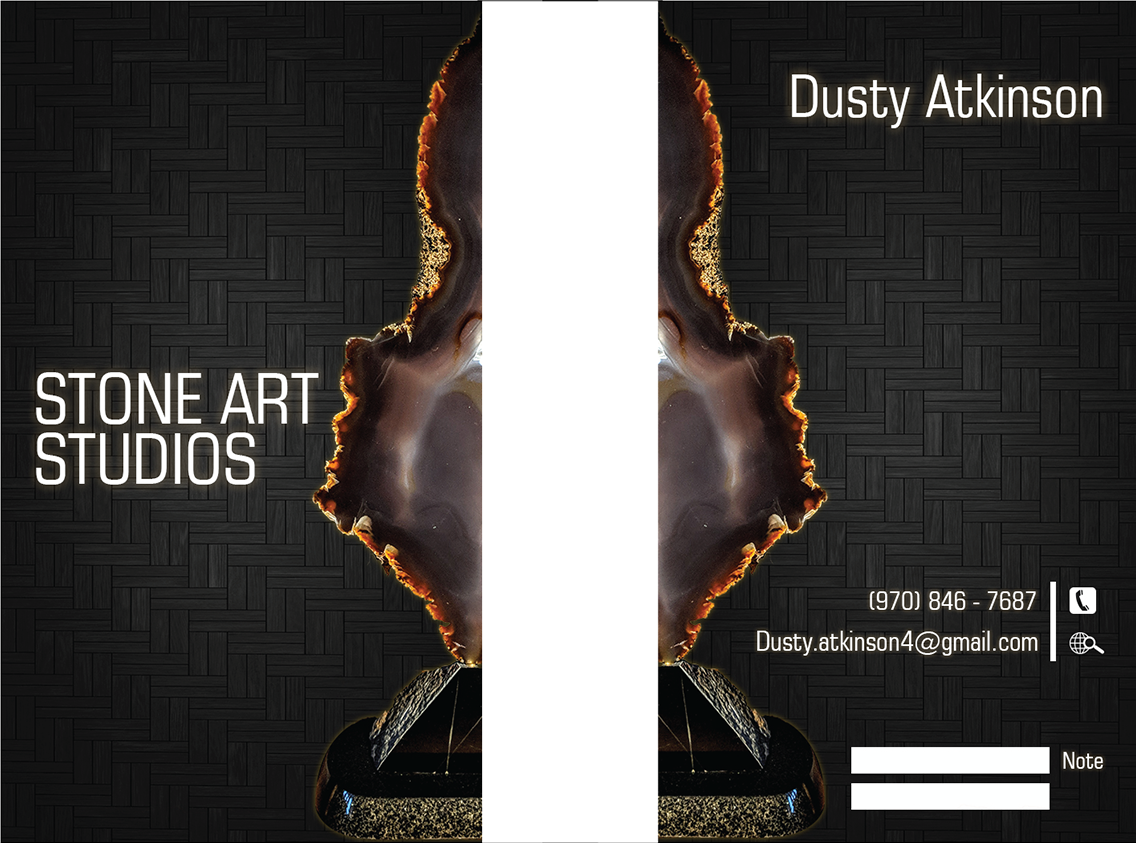 This business card example for art gallery employees is an experience in itself. We love how the subtle texture of the background draws you in and then fixes your attention on a single image to one side. The text is kept to a minimum to match the intriguing vibe of the overall design.
---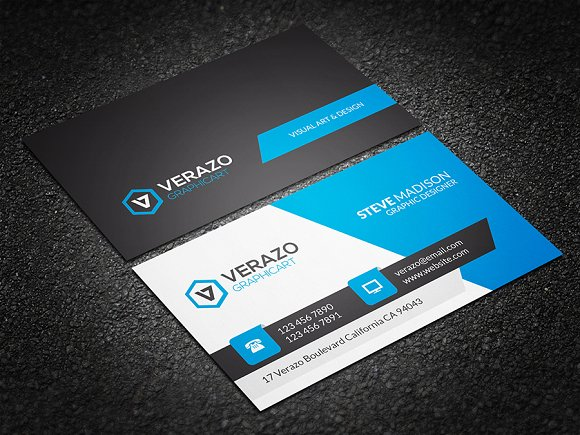 A professional layout fit for corporate use. Replace the color blue with your brand color and resist the temptation to add a list of your services on the back to keep it clean.
---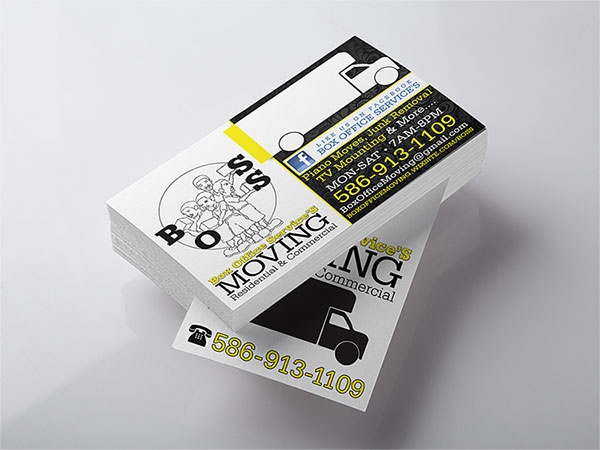 This moving company business card design is eye-catching. Note how font size is used to emphasize important details. The business name is in bold, followed by an all-caps of the word moving to identify their service. The phone number is also in a large font and sharp yellow color for easy recognition.
---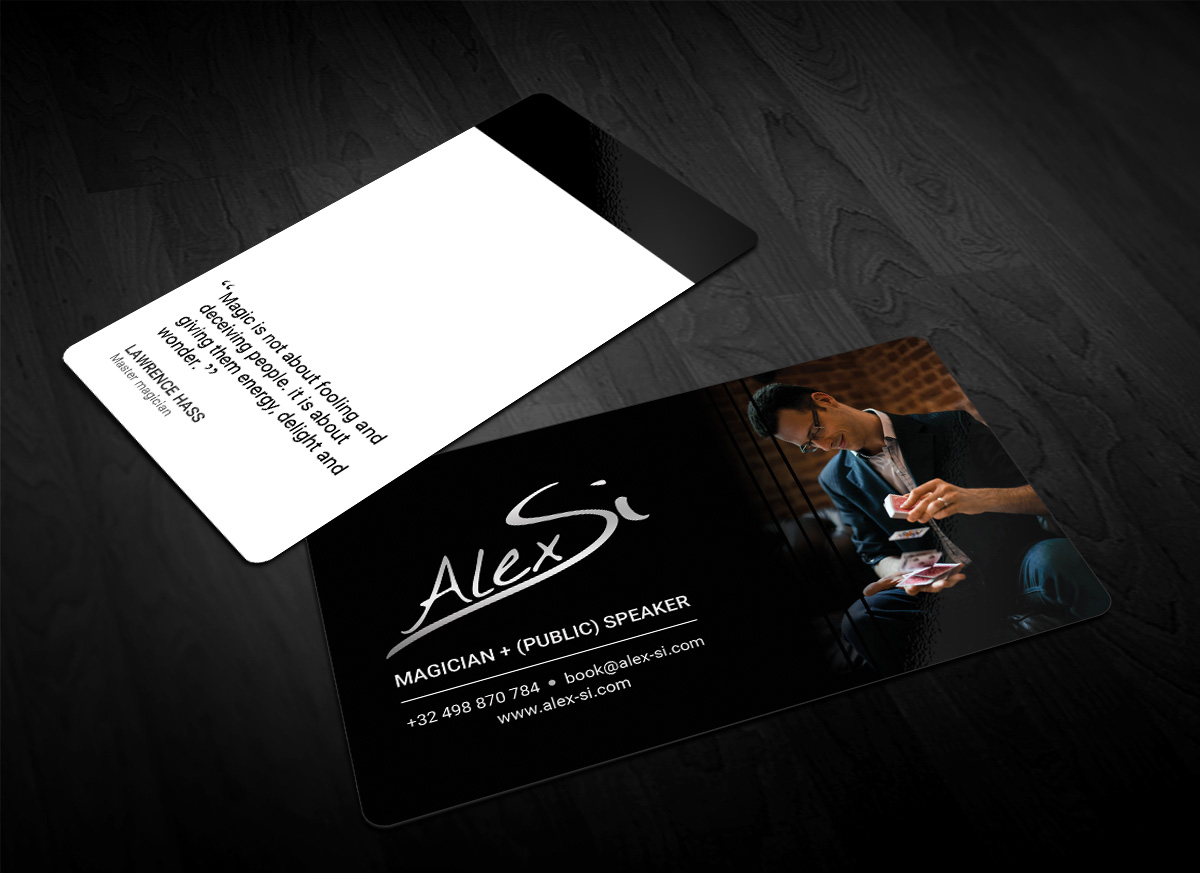 If you're a public speaker or performer, a good strategy would be to keep your business card simple with only minimal text to introduce you. This design is kept in black and white and replaced printed personal messaging with a short caption meant to make the audience want to know more about you.
---
22. Fashion Retail Business Card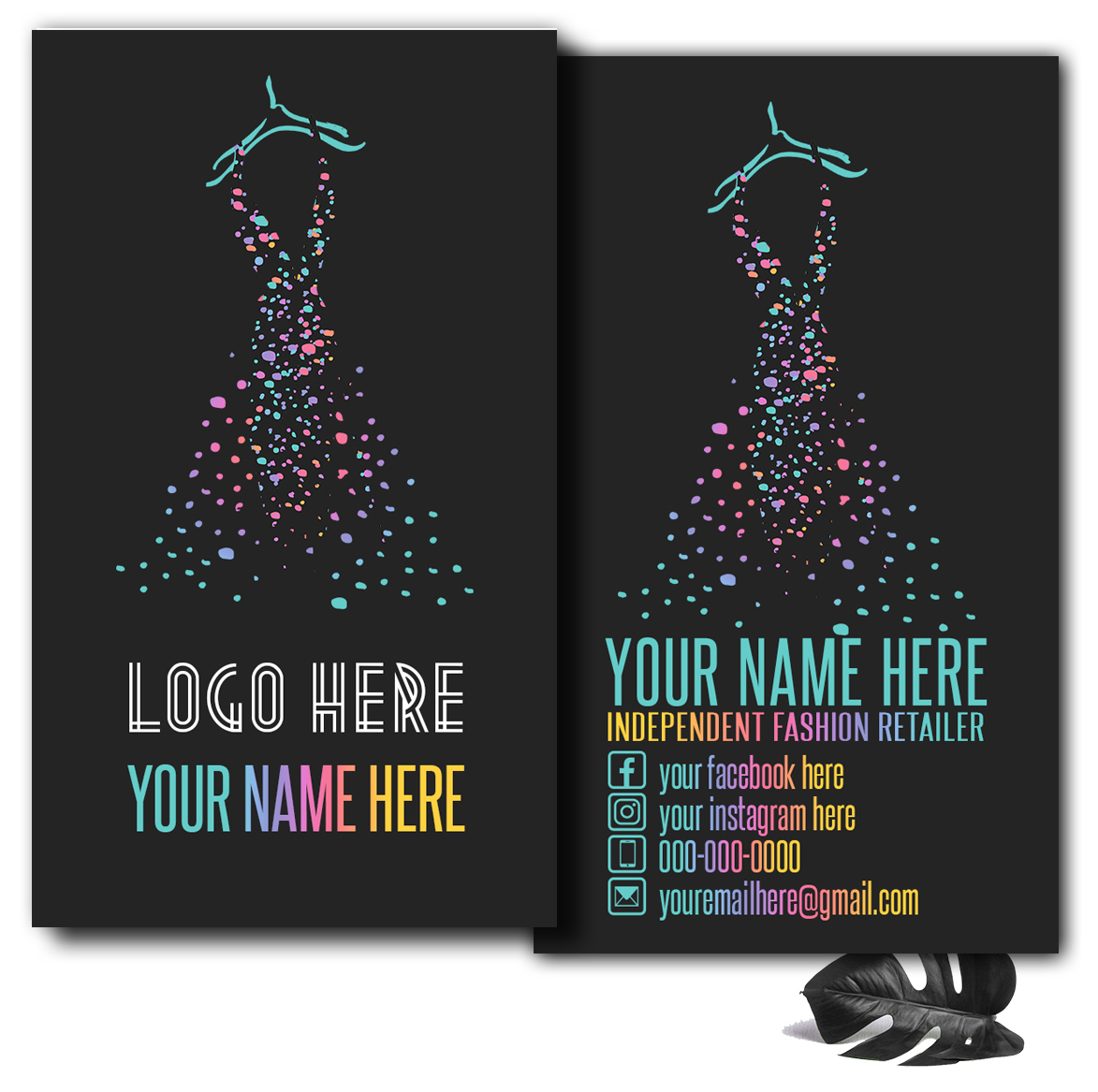 Excite potential customers with your business card designed in rainbow colors on a black background. You can replace the dominant blue color with your brand color, and then add the physical address of your shop in a small white font under your name.
---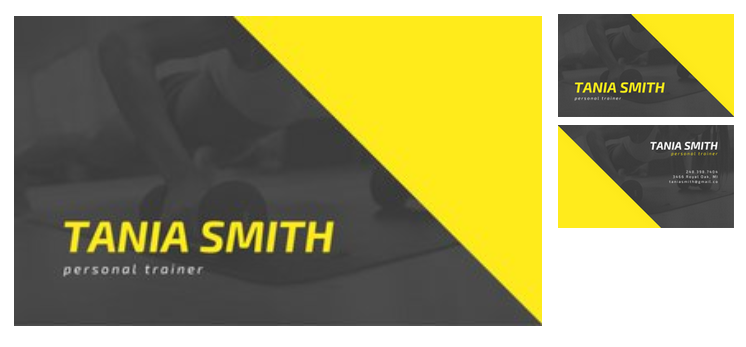 A very simple design that lets the strong bold colors and lines market your brand. Note how the image behind the gray layer is subtle, but seems to become more prominent the longer you stare at the card.
---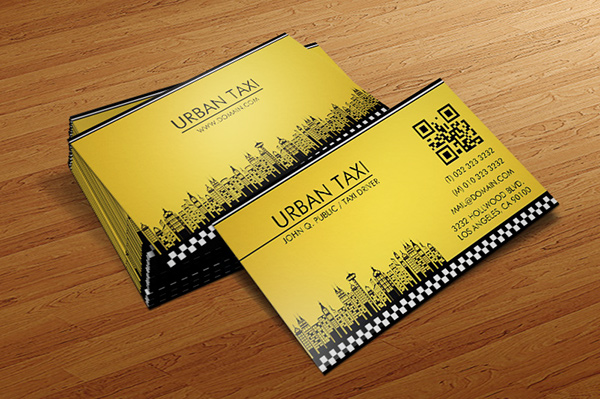 The recognizable yellow of taxicabs and a city silhouette is enough to tell you what this card is for. And again, a QR code comes in handy when you want to get customers to use your app.
---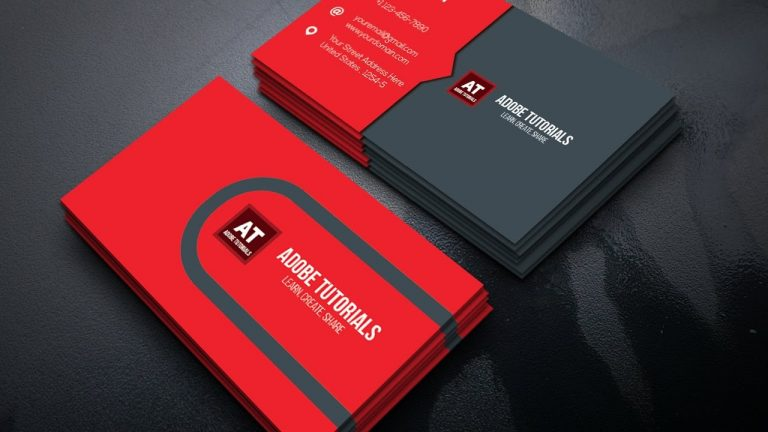 The overall image of this business card design is a perfect fit for the IT business. The layout of this red and gray theme reminds you of techy gadgets and parts, while the images and text are kept simple.
---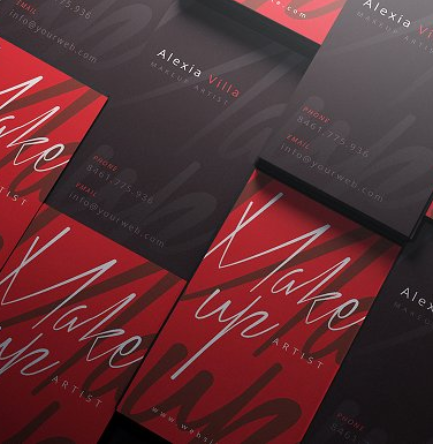 Notice how unique design is the focus of this business card, and the most noticeable feature is the job title instead of the business name. The text for the contact details almost blends in the background, but is still readable. And while it is designed specifically for makeup artists, this look will work well for any professional who deals with aesthetics and creativity.
---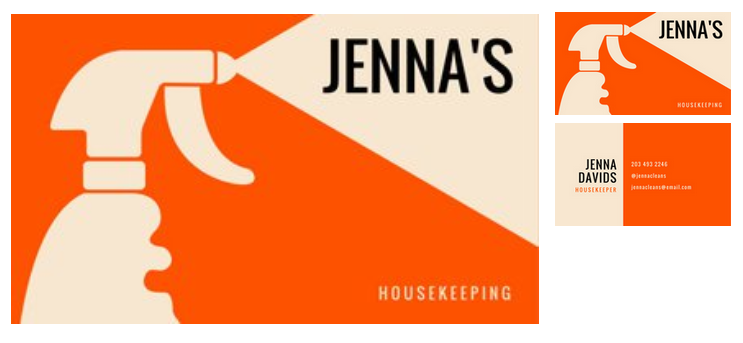 A very simple design with a clear message. The vibrant color makes this business card example immediately stand out. When trying this design, replace the company name with your logo and adjust the color to match your brand.
---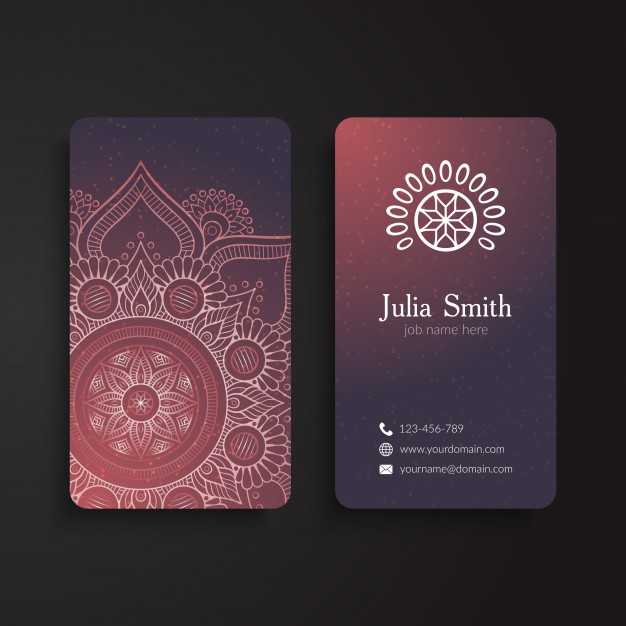 The mandala design gives this example a very upscale look. Find your favorite mandala design online and adjust the background color scheme to a blend that's closer to your brand. Works great as a business card for health and wellness businesses.
---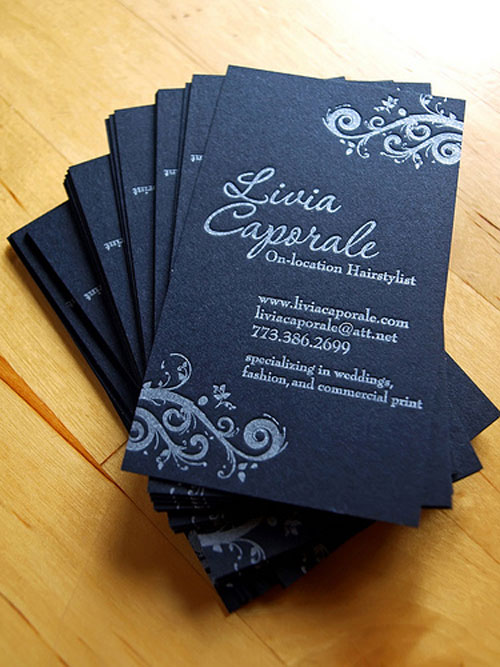 If you're willing to invest more on your business cards, consider getting a letterpress design. It works well with any type of paper but will look great on the non-glossy kind. The textures give it a more interactive feel and will surely impress your customers.
---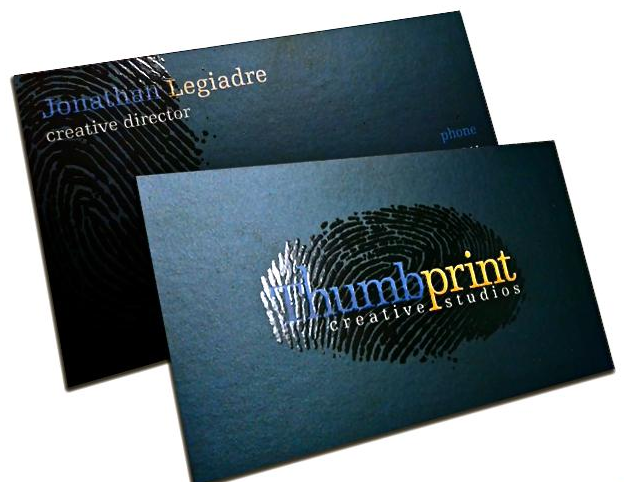 Business cards with a Spot UV design combines a classic matte finish and targeted high-gloss UV coating for an interesting texture. The play of light effect from the UV coating lets you highlight a key feature of your business card in a unique way. Works well for all types of businesses.
---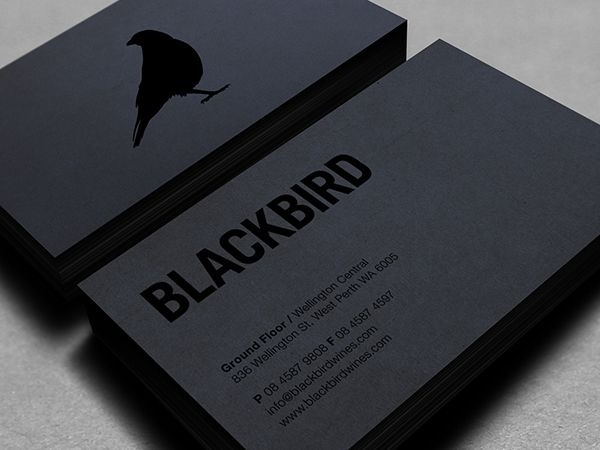 Fond of black? Notice how the color theme gives this minimalist design that unique edge to make the business card stand out. But don't let the color limit you; feel free to replace black with your dominant brand color. The idea is to know how to use a single color and still make a great impression.
---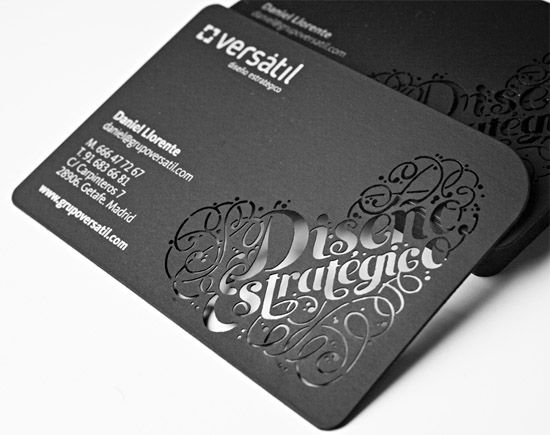 Die-cut designs can be used as punch-outs and would look great on business cards for adding your logo. There are also standard die-cut shapes you can choose for a unique outer shape that costs less. Whatever creative design you use, make sure that your contact information is complete and easy to read.
---
Over to You
The goal in creating a business card is to be able to clearly deliver your message while leaving a positive, lasting impression on your target market long after your meeting is over. Keep these business card design ideas handy for your next upgrade.
Which one of our best business card designs did you like most? Let us know in the comments..