5 Best Places to Print Business Cards Quickly & Affordably
Business cards are used every day by businesses and professionals in nearly every industry and role. The best place to print business cards depends on how quickly you need them, your budget, and your preferences, such as standard vs custom shapes, designs, materials, or sizes. Here are the five best places to print business cards whether you need them cheap or unique, or you need to pick them up today.
These are the top five places to print business cards:
Best Business Card Printing Services Compared
| | | | | | |
| --- | --- | --- | --- | --- | --- |
| | | | | | |
| Price (100 Cards) | $17 | $17.99* | $7.70 | $19.99 | $23.40 |
| Minimum Quantity Order | 100 | 250* | 100 | 50 | 100 |
| Setup Fee(s) | None | None | None | None | None |
| Cost for Proof | $0 | N/A | N/A | $0 | N/A |
| Fastest Turnaround Time | 3 days | Same day | 2 days | Next day | 2 days |
| Predesigned Templates | 7,000+ | 4,000+ | 700+ | 1,800+ | 378,000+ |
| In-house Design Services | ✔ | ✔ | ✔ | ✔ | ✕ |
| Satisfaction Guarantee | ✔ | ✔ | ✔ | ✔ | ✔ |
| | | | | | |
*50 minimum order for ultra-thick business cards at $45.99
Here are the best places to print business cards along with the pros and cons of each, and what type of businesses each printing service is best for:
Vistaprint: Overall Best Business Card Printing Service
What We Like
7,000+ predesigned templates
Business card design tool
Professional design services available
Unique material options, such as plastic, magnetic, slickers, and more
Ability to add a QR code
3-day turnaround
Free sample kit available
18 different finish options
What's Missing
Not the cheapest option
Fastest turnaround time is 3 days
Who It's Best For
Small businesses that want design services for business card design
Those who want a wide selection of finishes and templates
Anyone who needs business cards but isn't in a hurry (for the fastest turnaround, get same-day pickup from Staples)
Budget-conscious businesses that want standard-style cards (the cheapest option is GotPrint)
Vistaprint is an online design and printing service. It's our top pick for the best place to print business cards because of its numerous design and product options and affordability. In addition to business cards, Vistaprint also provides printing services for other marketing materials, including direct mail advertising and marketing collateral.
Start with one of the platform's many templates, create and upload your own business card design, or hire Vistaprint's in-house designers for professional design assistance. Although Vistaprint doesn't offer the fastest turnaround time and is not the least expensive, it provides the best overall combination of cost and design features.
Vistaprint Business Card Design & Unique Features
With more than a dozen finishes to choose from, you won't find more finish options from any other business card printing service. There are also more than 7,000 templates for you to use to design your card, including standard, rounded corners, and square card designs. Vistaprint also has templates with space to add a QR code to your business card.
Here's what to expect when using Vistaprint to print business cards:
18 different finish options, including foil accents and embossed, matte, and glossy
Paper weights from standard to premium, triple-layered with a colored seam, or print your business card on plastic
More than 7,000 predesigned business card templates
QR code-ready business card templates
Standard, 2.5" square shape or standard-size cards with rounded corners available
Professional design services available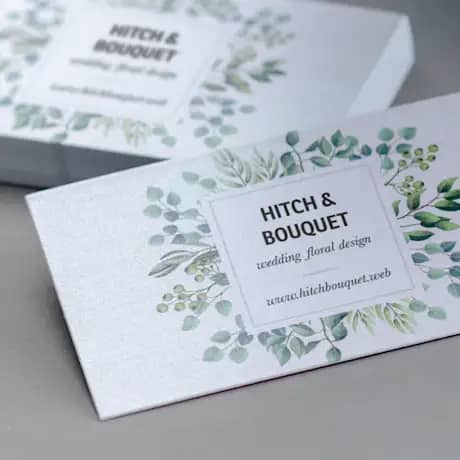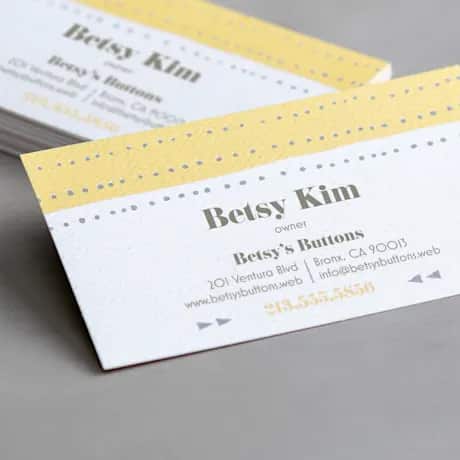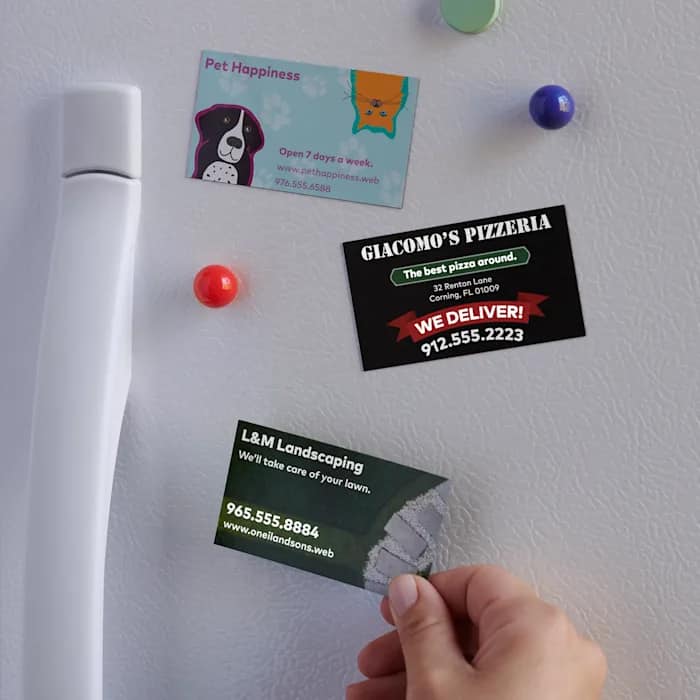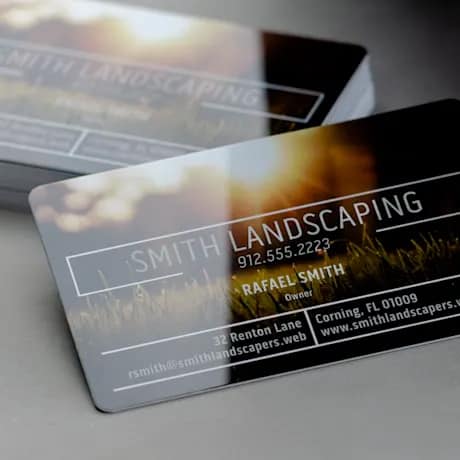 Vistaprint Price to Print Business Cards
| | 100 | 500 | 1,000 | 5,000 |
| --- | --- | --- | --- | --- |
| Total Price | $17 | $22 | $37 | $132 |
| Price per Piece | 17 cents | 4 cents | 4 cents | 3 cents |
| Turnaround Time | 3 to 8 days | 3 to 8 days | 3 to 8 days | 3 to 8 days |
All prices based on standard paper stock, no special finishes
Our Expert Opinion
Vistaprint is the best business card printer for small businesses that need help with design, whether through predesigned templates or hiring the printer's design team. Although GotPrint offers the cheapest pricing for the minimum quantity order, you can save money with Vistaprint by ordering business cards in bulk.
Staples: Best for Fastest Turnaround of Business Cards
What We Like
Same-day printing and pickup
Free shipping for orders over $50
4,000+ templates available
Business card design tool
Affordable business cards
Design services available
What's Missing
High minimum quantity for basic and standard business cards of 250
Few stock or finish options
Standard shape only
Who It's Best For
Rush orders for when you need business cards quickly
Businesses that want lots of design options but don't need the special finishes like Vistaprint and Zazzle offer
Staples is an office supply store that also offers printing services, including business cards. Its same-day pickup service might be worth the higher price and higher minimum quantity order if you need business cards right away. If you're not in a hurry, you can get free shipping on orders over $50, and still get your cards in about a week.
Staples Business Card Design & Unique Features
There are more than 4,000 business card templates available, but card designs only come in the standard business card size and options for just four different finishes. You can upload your own design or start with one of the templates. If you can't find a design template you like, you can design your own using Staples' easy-to-use design tool or use Staples' in-house design services.
Staples' best features for printing business cards include:
Same-day print and pickup for rush orders
More than 4,000 templates to help you get started
Professional design services available
Free shipping for orders over $50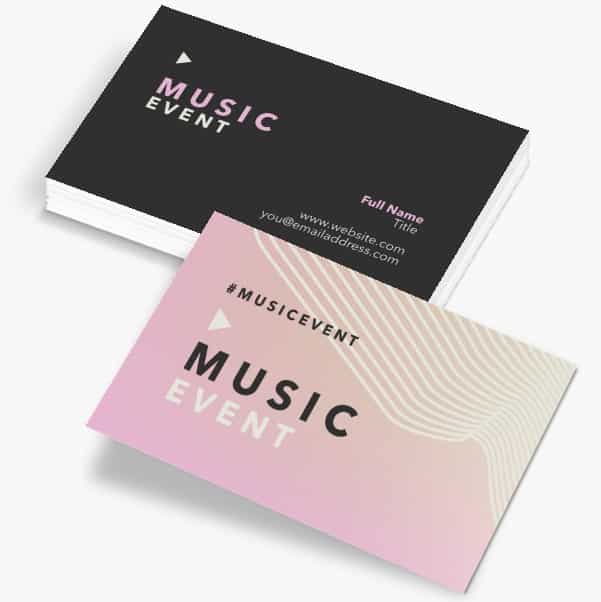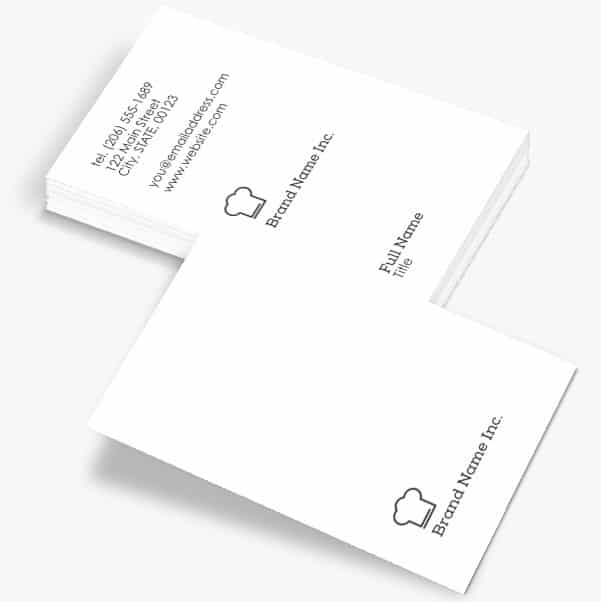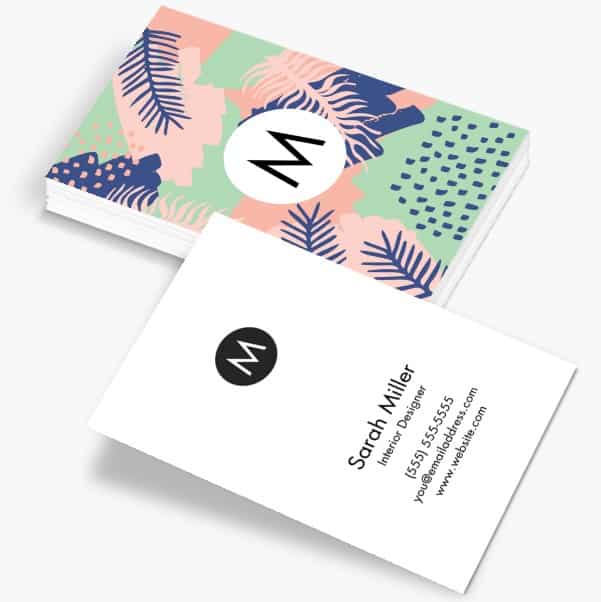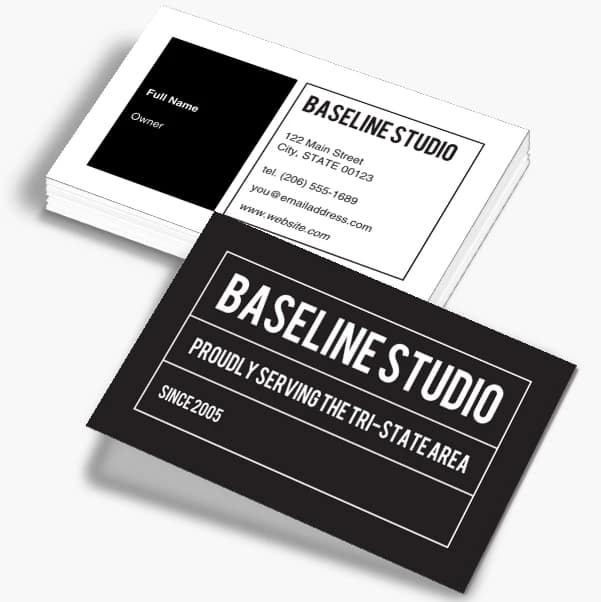 Staples Price to Print Business Cards
| | 100 | 500 | 1,000 | 5,000 |
| --- | --- | --- | --- | --- |
| Total Price | $69.99 (ultra-thick stock) | $17.99 (standard) | $34.99 (standard) | $174.95 |
| Price per Piece | 69 cents | 36 cents | 35 cents | 35 cents |
| Turnaround Time | Same-day to 7 days | Same-day to 7 days | Same-day to 7 days | Same-day to 7 days |
Our Expert Opinion
For businesses and entrepreneurs that need to order business cards and get them in hand on the same day, Staples is the best pick. As long as you get your order in by 2 p.m., you can get same-day pickup. The price to print business cards at Staples is slightly higher, and the minimum quantity order is more than twice that of other options, including Vistaprint, but it may be worth it for your needs.
GotPrint: Most Affordable Business Card Printing
What We Like
Cheapest option for printing business cards
Low minimum quantity order of 100
Die-cut shape business card options
10 different paper weight and finish options
2-day rush printing available
Design services available
Free sample kit
What's Missing
Fewer than 800 templates
No guest checkout available
Who It's Best For
Businesses wanting the lowest price for printing business cards
Small business owners who want simply designed business card templates; for sleeker options, choose MOO
Those who want their business to stand out with uniquely shaped, die-cut business cards
GotPrint has been an online-only printing business for 20 years. It offers some of the best pricing for small businesses and entrepreneurs who need low-cost business cards. The minimum quantity order is 100, but you can save considerably more by ordering in bulk. In fact, ordering just 500 business cards at a total cost of $8.50 saves you four times as much compared to ordering in increments of 100 cards at $7.70.
GotPrint Business Card Design & Unique Features
Compared to most other printers, GotPrint has a slim offering of predesigned business card templates with fewer than 800 choices. You won't find the most creative designs, but overall they are simple and clean.
If you can't find one you like, you can hire GotPrint's in-house designers to bring your vision of the perfect business card to life. Plus, GotPrint offers die-cut business card shapes, so you don't have to stick with the standard rectangle—get a leaf, circle, square, or cards with rounded edges, for example.
Here are some of the best features of GotPrint's business card options:
Cheapest business card printer
8 die-cut shape options in addition to standard shape and size: square, slim, circle, folded, leaf, oval, half-circle, and wink
10 stock and finish choices including raised UV, raised foil, and paper weights from standard and premium to a triple-layered paper with a colored seam with four color options
Design services available
​​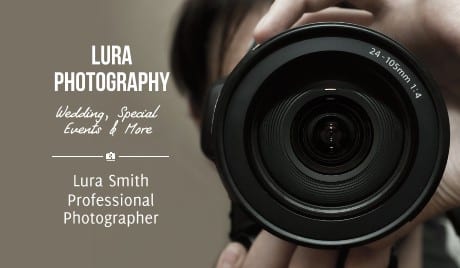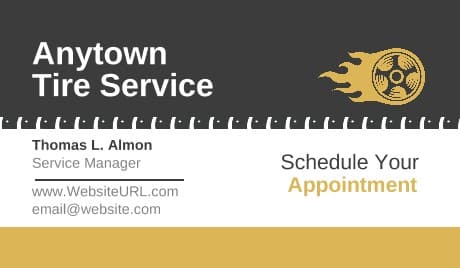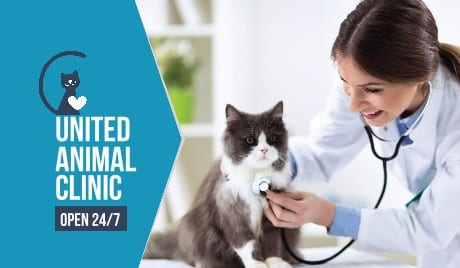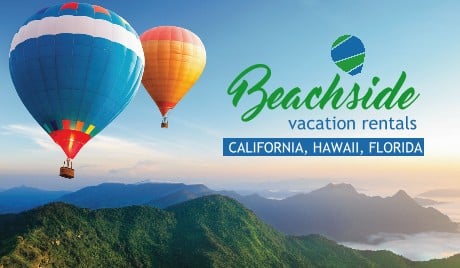 GotPrint's Price to Print Business Cards
| | 100 | 500 | 1,000 | 5,000 |
| --- | --- | --- | --- | --- |
| Total Price | $7.70 | $8.50 | $18.90 | $63.70 |
| Price per Piece | 8 cents | 2 cents | 2 cents | 1 cent |
| Turnaround Time | 2 to 5 days | 2 to 5 days | 2 to 5 days | 2 to 5 days |
Our Expert Opinion
GotPrint is the best option for businesses on a very tight budget as you can get stacks of business cards for as little as one cent per card. The production time for business cards is even faster than our top pick for printing business cards, Vistaprint. If you need cards fast, though, you can't do better than same-day pick-up with Staples.
MOO: Best for Unique Designs & Variety of Designs
What We Like
1,800+ modern and sophisticated business card templates
Print different card designs in the same run
Next-day delivery available for some business cards
Four different sizes, four paper weight choices, and six finishes available
Free sample pack
Low minimum quantity of 50
What's Missing
Priciest option
Expensive shipping for rush jobs
Fewer design options than other printers on our list
Who It's Best For
Business owners or entrepreneurs who want business cards that stand out for design, size, stock, and finish
Those moving soon who need a low minimum quantity requirement
Those who don't mind paying a premium for higher-quality business cards (though you still have quality options at better prices at Vistaprint)
Business owners who need business cards as soon as tomorrow (though Staples' same-day pickup is faster)
Moo made its name as one of the best places to order business cards with its bold, unique, professionally designed templates. It also offers unique sizes, including mini cards as well as materials and finishes you won't find elsewhere, such as spot or raised gloss, four-layer luxe cards with a choice of eight different colored seams, and even cotton business cards.
If you aren't sure whether MOO is the right place for your business to print its cards, you can get a sample pack for free, or order 50 cards (the low minimum quantity required). The cost is much higher—more than twice as much as our top pick, Vistaprint—but the quality may be worth it for your business.
MOO Business Card Design & Unique Features
The prebuilt templates by MOO range from simple and stunning to graphically bold. The multiple material options, including cotton, are also a big draw for those who want a unique business card.
Additionally, MOO's templates often include multiple designs, so you can have a variety of designs for your business cards printed in the same run (up to seven different designs in one order). Get standard-size business cards, supersized MOO cards, or mini business cards that are just a few inches long.
MOO's best features include:
1,800+ modern templates
Four different sizes: standard 3.5" x 2", MOO-sized 3.3″ x 2.16″, 2.56" square, or 2.75″ x 1.1″ mini business cards
Four stock weight choices, including cotton
Six unique finishes available, including raised, textured, gloss variants, and foils
Option to print multiple different designs in same print run
​​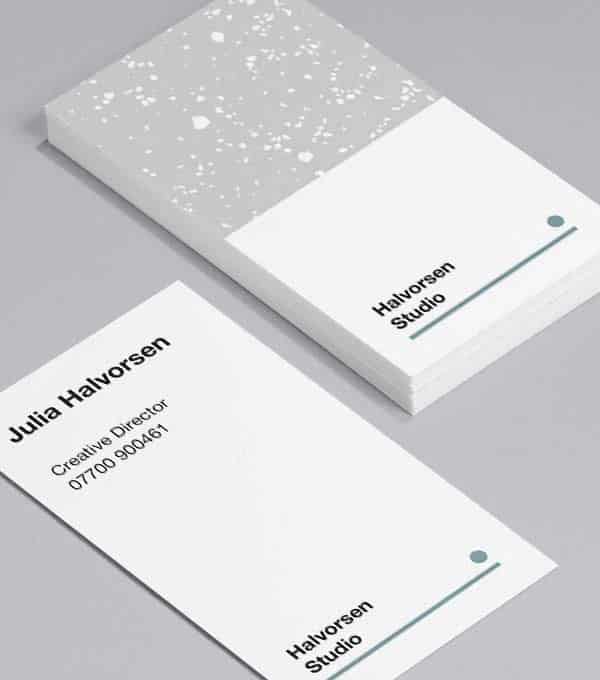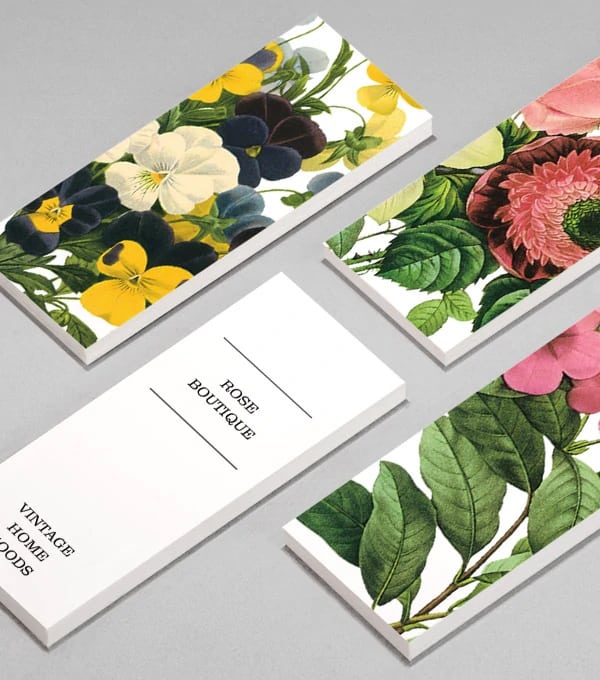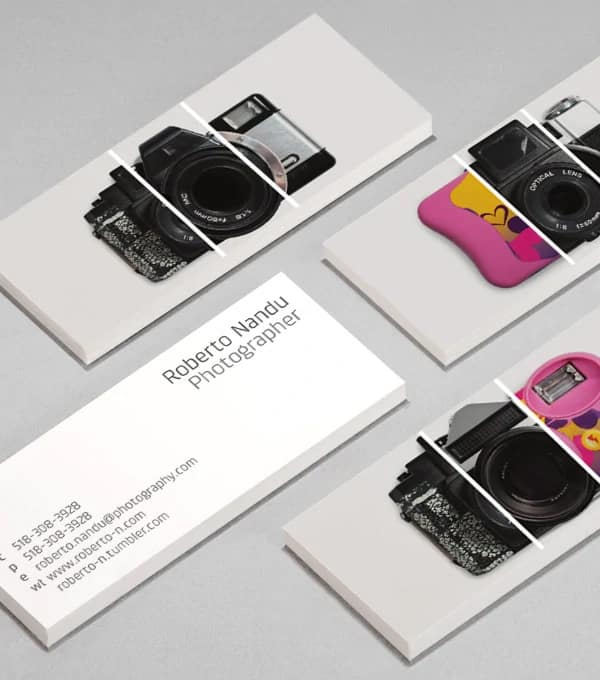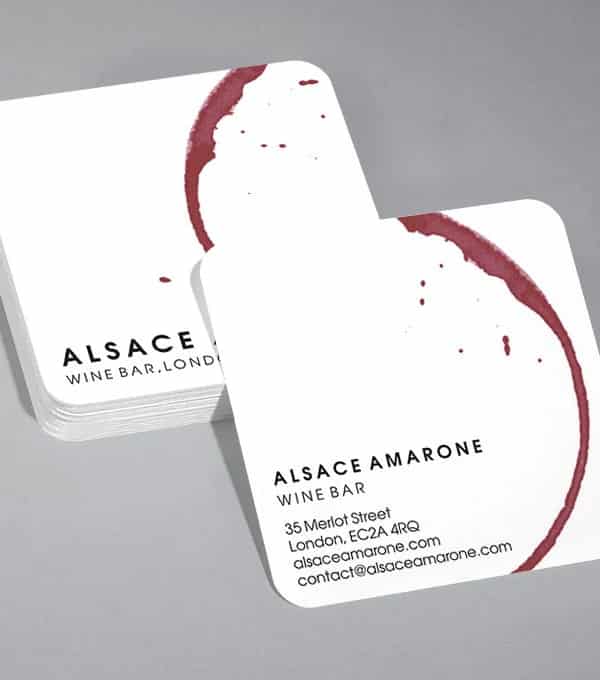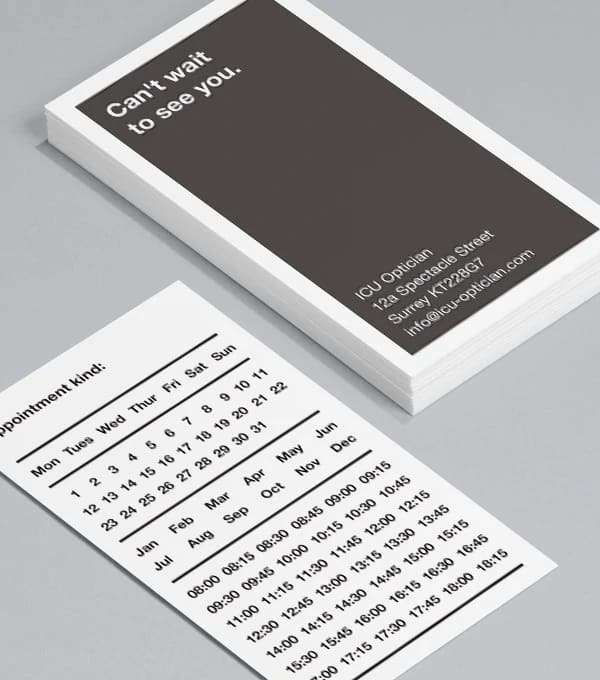 MOO's Price to Print Business Cards
| | 100 | 500 | 1,000 | 5,000 |
| --- | --- | --- | --- | --- |
| Total Price | $39.98 | $158.98 | $230 | $1,150 |
| Price per Piece | 40 cents | 32 cents | 23 cents | 23 cents |
| Turnaround Time | 2 to 12 days | 2 to 12 days | 2 to 12 days | 2 to 12 days |
Our Expert Opinion
MOO offers some of the best-looking business card templates, but you will pay more for the high-quality design. If you buy in bulk you'll save a bit, but you're still looking at 23 cents per card (for 5,000 cards), whereas at GotPrint, you can get cards as low as 1 cent per business card. Next-day delivery is available, so you can print business cards and have them in hand fast.
Zazzle: Best for Customization of Business Cards
What We Like
378,000+ prebuilt templates
Seven different paper stock choices, six size options, and 12 finishes available
Express 1-day shipping available (2-day production time)
Easy-to-use search function
What's Missing
Not all finishes are available in all paper weights
No die-cut options
Moderately expensive for standard business cards
Designs are mostly submitted by users, so quality is inconsistent
Who It's Best For
Designers who want to customize almost every element of a business card
Small businesses that want access to user-designed templates for business cards
Those who like a lot of choices (but if you get overwhelmed by too many options, MOO's moderate choices may be better)
Zazzle is best known as an online printer that offers a multitude of products on which you can print almost anything. In addition to being able to completely customize your business cards, the printer makes user-generated templates available to you—giving you hundreds of thousands of templates to work with. Pricing is fair, but not nearly as cheap as GotPrint.
Zazzle Business Card Design & Unique Features
Narrow your search of Zazzle's massive 378,000-plus prebuilt template library using its keyword-based search function. Keep in mind, though, that designs are hit or miss because they're mostly made by users. While Zazzle offers many paper stock weight and finish options, certain materials and paper weights can't be combined, which is somewhat limiting.
Zazzle's standout features are:
378,000+ designs for business cards
Seven paper weight options or print your card as a magnet
12 finishes available, including UV gloss or matte and metallics
Six business card sizes (standard, 3.5" x 2.5" large, 2.5" square, 3" x 1" mini, 3.35" x 2.17" euro, and 3.54″ x 2.165″ oceania), or get standard-size cards with rounded corners
Keyword-based template search function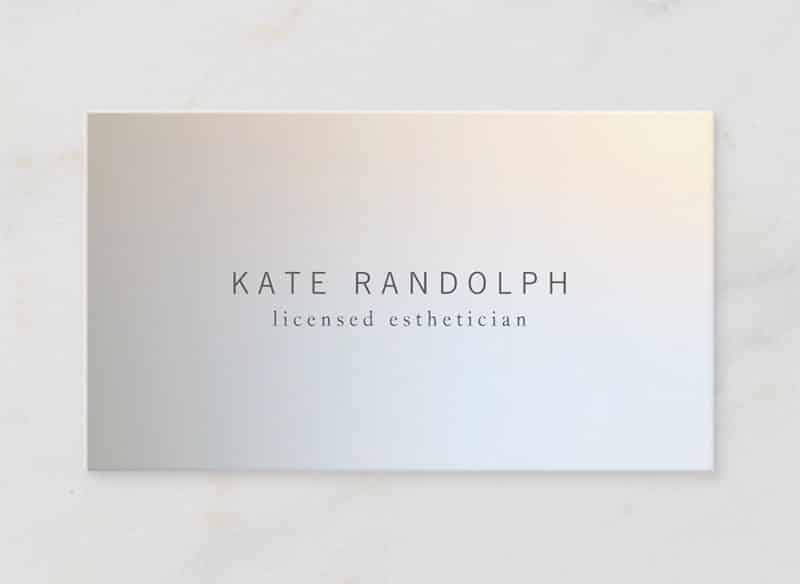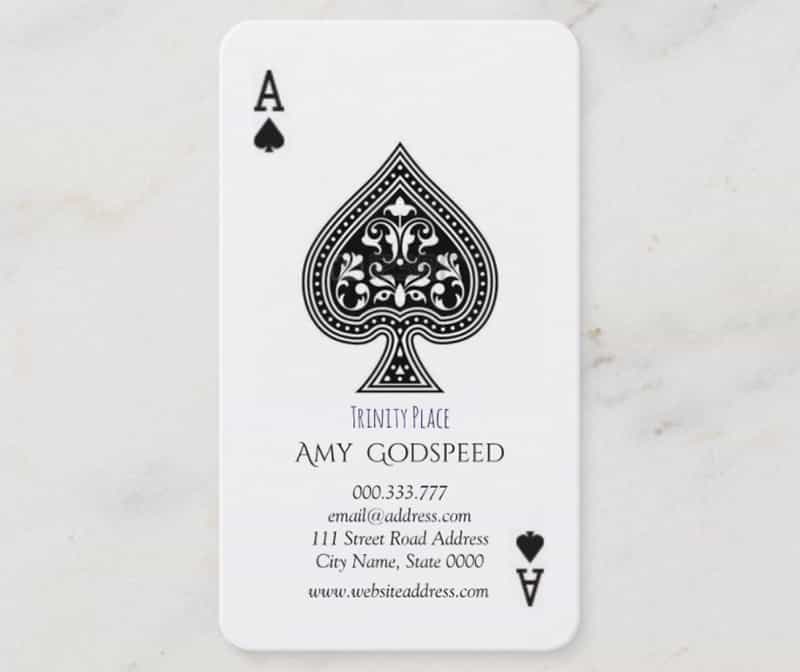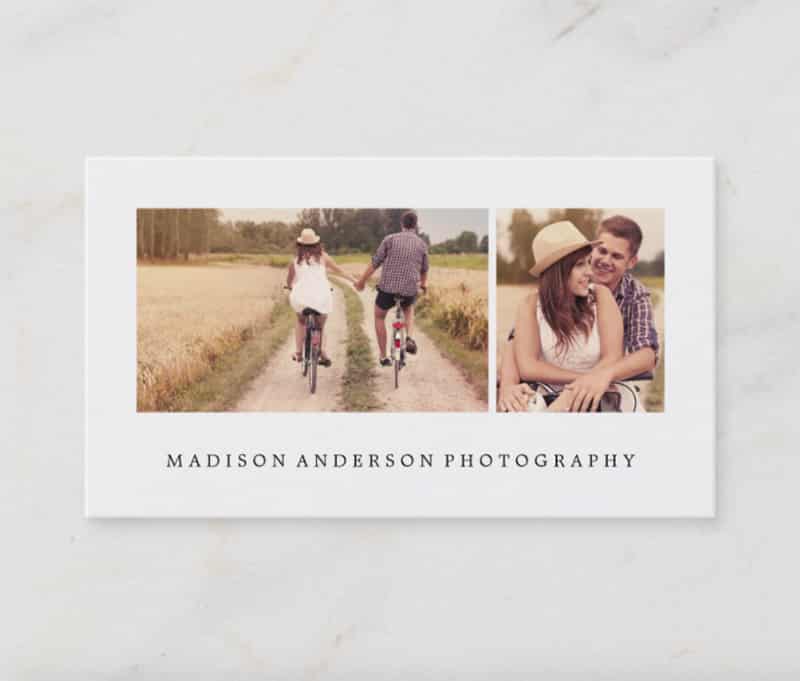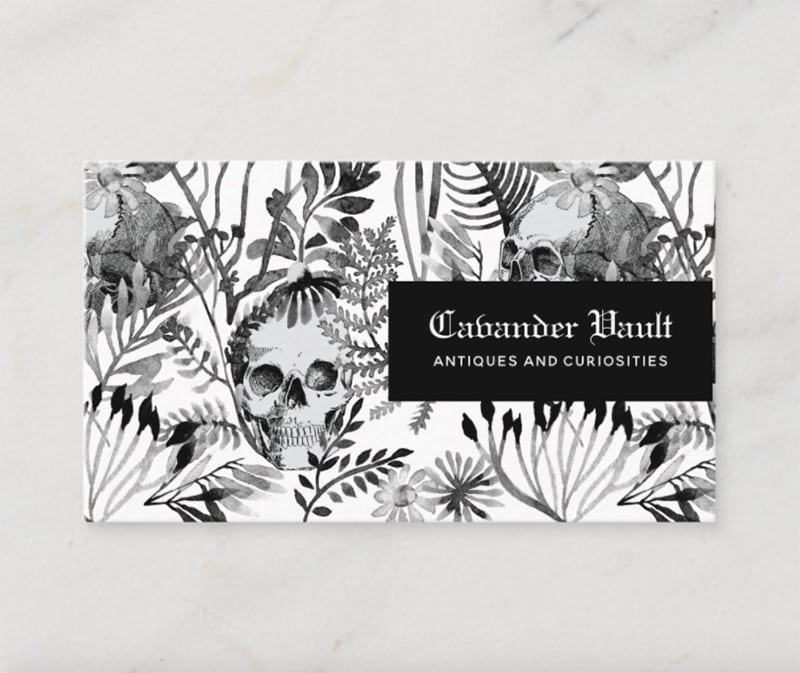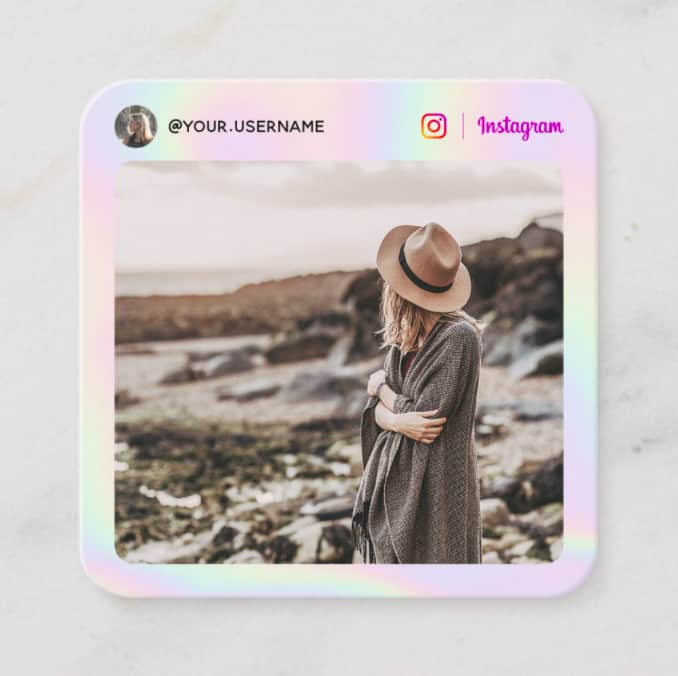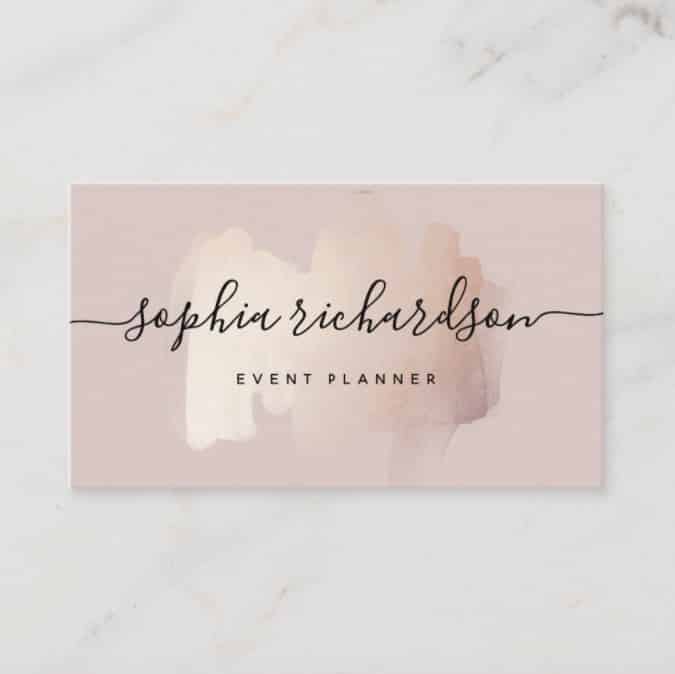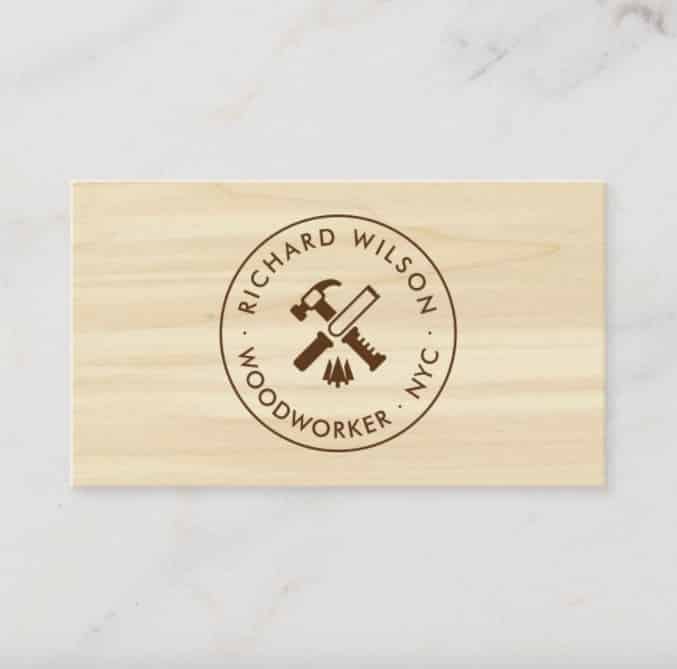 Zazzle's Price to Print Business Cards
| | 100 | 500 | 1,000 | 5,000 |
| --- | --- | --- | --- | --- |
| Total Price | $23.40 | $87.75 | $140.40 | $585 |
| Price per Piece | 23 cents | 18 cents | 14 cents | 12 cents |
| Turnaround Time | 2 to 9 days | 2 to 9 days | 2 to 9 days | 2 to 9 days |
Our Expert Opinion
Zazzle is the place to print business cards if you have a bit of time to search through its vast library of templates, or if you want to create a card from scratch. It doesn't have as many shape options as GotPrint, and prebuilt designs aren't as consistently impressive as MOO. It's also a bit expensive compared to Vistaprint, but you will get a good deal on bigger orders.
How We Evaluated the Best Services to Print Business Cards
We considered more than a dozen services to determine which are the best for designing, printing, and delivering (or picking up) your business cards. While price is often the defining factor, we also looked at services offering the fastest turnaround, the best and most templates, minimum order requirements, ability to see samples or get a proof, and whether professional design help is available.
Here's the evaluation criteria we used to determine the best business card services:
Pricing
Fastest turnaround
Template quantity and quality
Design services
Minimum quantity order required
Expert score
The overall best place to print business cards is Vistaprint. It offers the most balance between cost, speed, design options, and guaranteed satisfaction.
Frequently Asked Questions (FAQs)
How much does it cost to print business cards at home?
Printing your own business cards may seem cost-effective, but when you consider all the factors, you could ultimately end up paying anywhere from about $200 to $1,500 for 100 business cards. Once you account for the cost of a high-quality printer, ink, card stock, production time (from designing and printing to cutting the cards), and possible redo's, you may end up paying far more in the long run than using a professional printer.
How do I design my own business cards?
Most online printing presses offer design tools to help you design the business card of your dreams. You may want to get some design inspiration from the prebuilt templates they offer too. Although business cards are the first items that come to mind when you figure out what your business needs, there are plenty of digital and print marketing materials you should also consider.
What size are business cards?
The standard business card size is 3.5" x 2" so they fit easily in wallets, but you can also find business cards that are smaller, square, bigger, or in various die-cut shapes. A unique size or shape can be one way to ensure your relationship marketing efforts are memorable.
What is the best business card design service?
The design services offered by business card printers aren't the only options for those wanting to design their own cards or hire a professional. Canva is an affordable graphic design platform that's easy to use and has tons of templates, plus you can use it for other marketing materials like social media graphics, postcards, and flyers. Fiverr is a freelance marketplace where you can hire a graphic designer to create a business card design for you for as little as $5.
Bottom Line
The best place to print business cards is a professional printer offering the services your business needs, whether it's unique shapes and sizes, modern designs, or lightning-fast production and delivery. You should also be able to order a sample pack or proof to help you decide which materials you want before ordering—and all the best business card printers offer a satisfaction guarantee.
Vistaprint is the best overall place to print business cards because of the balance between its cost, design tools, speed of production, and customization options. In addition to business cards, it can be your one-stop shop for marketing materials, with products ranging from brochures and menus to banners, promotional products, labels, and even digital marketing collateral.
You Might Also Like…