As a business owner, deciding which small business accounting software to use for your business can be a huge undertaking. Two of the more popular options are FreshBooks and Xero. In this article, we compare pricing and features of FreshBooks vs. Xero to help you decide which software will meet the needs of your business.
When to Use FreshBooks

FreshBooks is a good option if you are a freelancer, consultant, or small business owner that generates income based on billable hours. FreshBooks has a great time tracking tool that lets you easily track the hours of yourself, employees, and/or contractors by project, allowing you transfer hours to an invoice with just a few clicks.
When to Use Xero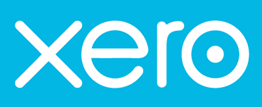 Xero is better than FreshBooks in most cases because it is more robust and has greater functionality, allowing you to run your entire business without limitations.This includes tracking income/expenses, accounts receivable, accounts payable, payroll and inventory. This is in contrast to FreshBooks, which doesn't allow you to track your unpaid bills (accounts payable), track inventory or run payroll for employees.
FreshBooks vs. Xero Features & Pricing Table
| | Xero | FreshBooks |
| --- | --- | --- |
| Who It's Best For | Small businesses that expect to grow over time | Solopreneurs, freelancers, and small business owners who earn revenue based on billable hours |
| | Early: $9Growing: $30Established: $60 | Lite: $15Plus: $25Premium: $50 |
| | ✔ | ✕ |
| 1099 Reporting for Contractors | ✔ | ✕ |
| Inventory Tracking | ✔ | ✕ |
| Time Tracking | ✔ | ✔ |
| Multiple Businesses Per Account | ✕ | ✔ |
| Number of Users Included | Unlimited | 1 (additional users cost $10/month/user) |
| | Moderate | Easy |
| Integrations with other Systems | Payroll: Xero, Gusto Credit card processing: Stripe, PaypalE-commerce: Shopify, SquareCheck out over 600 apps in the App Marketplace | Payroll: Gusto Credit card processing: Stripe, PaypalE-commerce: Shopify, SquareCheck out the full list of apps in the Apps Center |
| | | iOS, Android |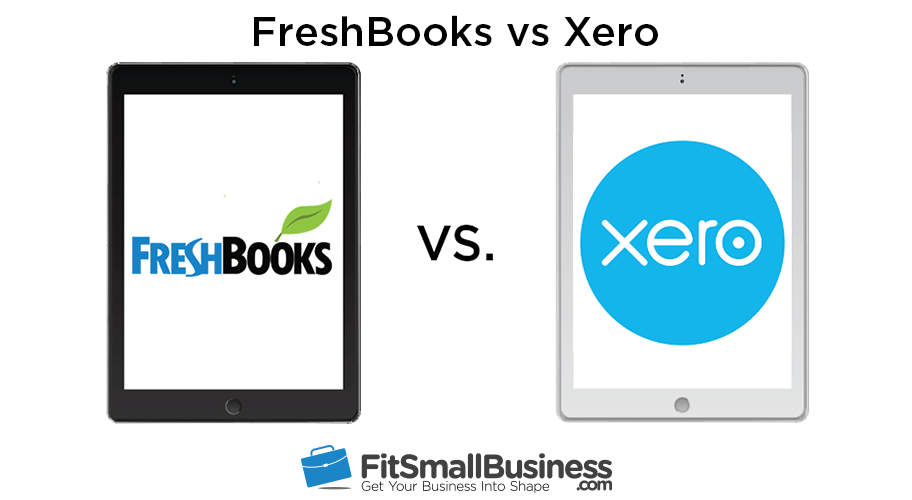 Why We Chose Xero Over FreshBooks
We chose Xero over FreshBooks because it includes a lot of features that are either not offered by FreshBooks or you have to pay an additional fee. Out of all the features available, we chose the top 3 features we thought are the most important to small businesses.
The three reasons why we chose them as the best include:
1. More Features at a Lower Cost
We chose Xero as the best accounting software for small businesses over FreshBooks because you get a ton of features with Xero at a lower cost. For example, Xero allows you to set up an unlimited number of customers whereas FreshBooks only allows you up to 50 customers.
2. Easily Pay Bills When Due
You can easily enter bills into Xero and then pay them via check, debit or credit card when they come due. However, FreshBooks does not have the capability to manage your bills. Instead, you can only track bills once they have been paid by downloading the payments from your bank/credit card or by manually entering the expense into FreshBooks.
3. Grant Users Access to Data & Reports
The third reason why we chose Xero Standard over FreshBooks Plus is Xero makes it easy to give other users access to your data. Xero is one of the only accounting software programs that allows you to give an unlimited number of users access to your data at no additional charge.
On the other hand, FreshBooks Plus comes with 1 user and to add additional users you will pay $10 per user/per month. For example, if you give a bookkeeper, your CPA and an employee access that's an additional $30 per month!
Finally, Xero comes with the 3 traditional financial statements that both financial institutions and investors are looking for: Profit/Loss (Income) Statement, Balance Sheet and Statement of Cash Flow. Unfortunately, FreshBooks only includes the Profit & Loss (Income) Statement.
What Xero is Missing
Xero only allows you to manage one business per account. However, FreshBooks allows you to manage multiple businesses with a single sign on and then you can just toggle between each business as needed. Please note that additional fees will apply.
Another downside to Xero is that their time tracking tool isn't as good as FreshBooks. If you need to track billable hours and invoice your clients, Xero might not be right for you.
When You Should Consider FreshBooks Instead Of Xero
If most of the income that you generate is based on billable hours, FreshBooks might be a good fit for you. FreshBooks has a robust time tracking tool that allows you to easily manage the time of large or small teams. Each team member can access FreshBooks to enter their time, view reports or to see the status of the project. Best of all, you can easily transfer that time to an invoice and bill your customers right away.
Another reason why you might want to consider using FreshBooks instead of Xero is if you have more than one business. FreshBooks allows you to manage multiple businesses under one account. This means that you can just sign into your FreshBooks account once and then toggle to each business as you need to. Please note that additional fees will apply.
In-Depth Comparison: FreshBooks vs. Xero
To help you to determine which accounting software will work best for you, we will take an in-depth look at pricing, ease of use, features, and other software that integrates with FreshBooks and Xero. Please note that we looked at Xero Standard and FreshBooks Plus when comparing the features.
Features: FreshBooks vs. Xero
Both FreshBooks Plus and Xero Standard include the following features:
Customer invoicing
Create estimates
Send automatic payment reminders to customers
Connect bank/credit card accounts
Charge late fees for overdue invoices
Recurring invoices
Xero Features
In addition to the features listed above, Xero Standard also includes the following additional features:
Manage Accounts Payable (A/P)
Unlike FreshBooks, you can manage all of your bills in Xero. As you enter your bills, you can keep track of when they are due by running an Accounts Payable Aging Report each week to see what is coming due or what is past due. This will help you to stay on top of what you owe to your suppliers so that you can make your payments on time and keep a good credit history.
Integrated Full Cycle Payroll
One of the features that sets Xero apart from competitors like FreshBooks is that they operate under the assumption that you will eventually hire employees (if you have not already done so).
When you are ready to use the payroll feature, you will sign up for a Gusto account which integrates seamlessly with Xero. Pricing plans start at $39/month plus $6 per employee, per month. Gusto will calculate paychecks for you, allow you to submit your payroll taxes and file payroll tax returns all from within your Xero account!
1099 Reporting for Contractors
If you don't have employees and hire contractors on occasion, you can keep track of payments made to contractors so that you can provide them with a 1099 form and complete the IRS 1099 reporting requirements. Check out our 1099 reporting guide to learn more about how this works. This is another feature that FreshBooks does not currently offer.
Inventory Tracking
If you sell products, you can keep track of the cost, quantities and value of your inventory with Xero. Unfortunately this is something that you cannot do with FreshBooks. By keeping track of your inventory, you will always have access to up-to-date reports on sales, inventory levels and your cost of goods sold.
In addition to the features listed above, FreshBooks Plus also includes the following additional features:
Set up Multiple Businesses
With FreshBooks, you can set up more than one business under the same account. This will allow you to log into FreshBooks once and toggle between businesses as you need to. Every new business that you setup comes with a free 30 day trial; once the trial ends you will have to pay the current subscription fee.
Unfortunately, with Xero you can only set up one business per account. If you need to set up a new business, you will have to set up a new Xero account for that business. Similar to FreshBooks, you can sign up for a free 30-day trial each new business that you set up; at the end of the trial you will be subject to the current pricing.
Time Tracking
One of the features that makes FreshBooks stand out from competitors like Xero is their robust time tracking tool. It allows you to track time manually or use the built-in timer. You can invite other users like employees, contractors and clients so that they can see the status of each task in the project, enter time for a client or project or run reports. This information can be transferred to an invoice to bill a customer in just a few clicks.
While Xero does have a time tracking feature, it is not nearly as intuitive as the time tracker in FreshBooks. Learn how to get paid faster by using this time tracking tool and implementing other best practices for tracking time.
Ease of Setup/Use: FreshBooks vs. Xero
FreshBooks is very intuitive and easy to use. While Xero uses simple language like "bills you need to pay" and "invoices owed to you", it is a bit more complicated to set up than FreshBooks. With that said, take advantage of the great help resources that we discuss in the Customer Service/Support section of this article.
Xero Ease of Use
Below is a snapshot of the Xero Dashboard along with a brief explanation of the info that you can expect to find here.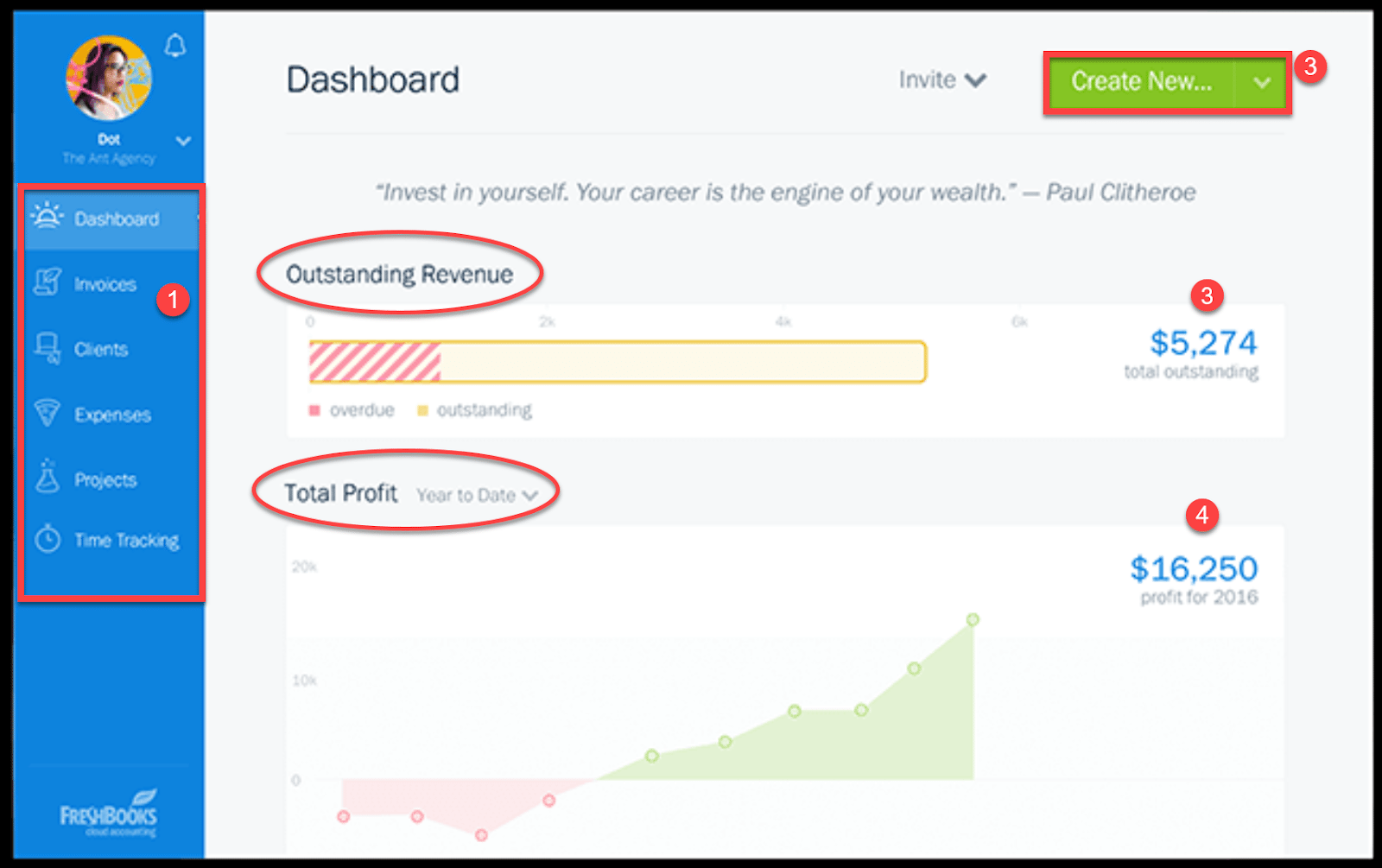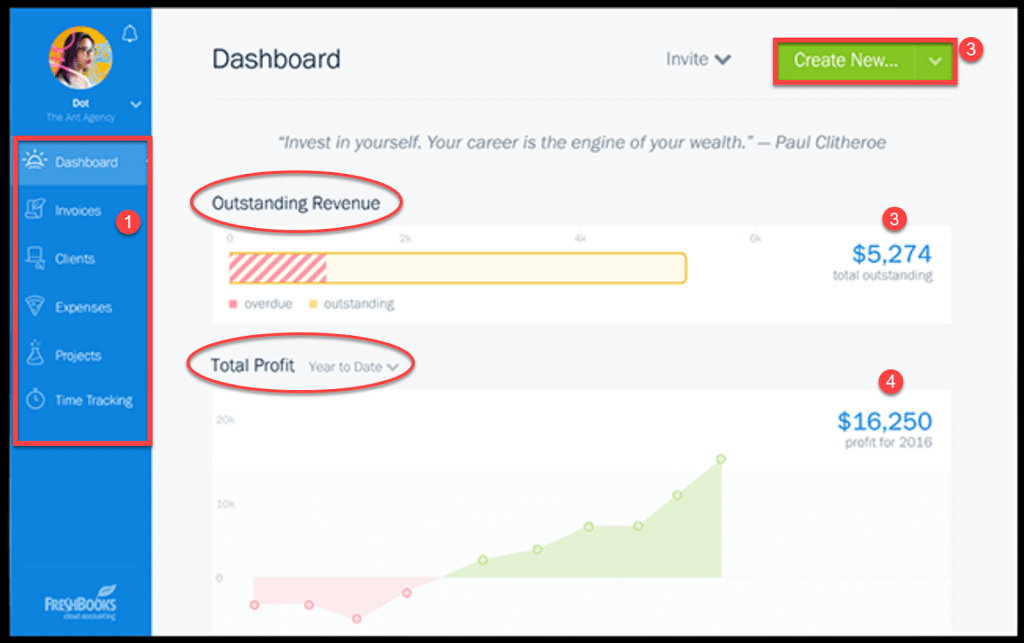 Menu Bar – From the menu bar located at the top of the Dashboard, you can navigate to various areas of Xero; like Payroll Center, Contacts and Accounts.
Bank/Credit Card Accounts – Any bank/credit card account you have connected to Xero will appear on the Dashboard. If you have connected a Paypal account it will also appear here as well. To see how to connect your bank accounts to Xero, check out our how to set up bank feeds video tutorial.
Account watchlist – In this section, Xero will list any accounts that you have indicated you want to keep an eye on. In this example, there are 3 income accounts listed in our screenshot along with the income for this month and year to date.
Invoices owed to you (accounts receivable) – Keep an eye on outstanding customer invoices so that you can follow-up to ensure prompt payment. Watch our video tutorial to see how easy it is to run an Accounts Receivable Aging report in Xero.
Bills you need to pay (accounts payable) – Stay on top of outstanding supplier bills so that you can maintain good credit standing by paying your bills on time. Check out our video tutorial on how to run an Accounts Payable report in Xero.
Here is a snapshot of the FreshBooks Dashboard. Below you will find a brief explanation of the info that appears here.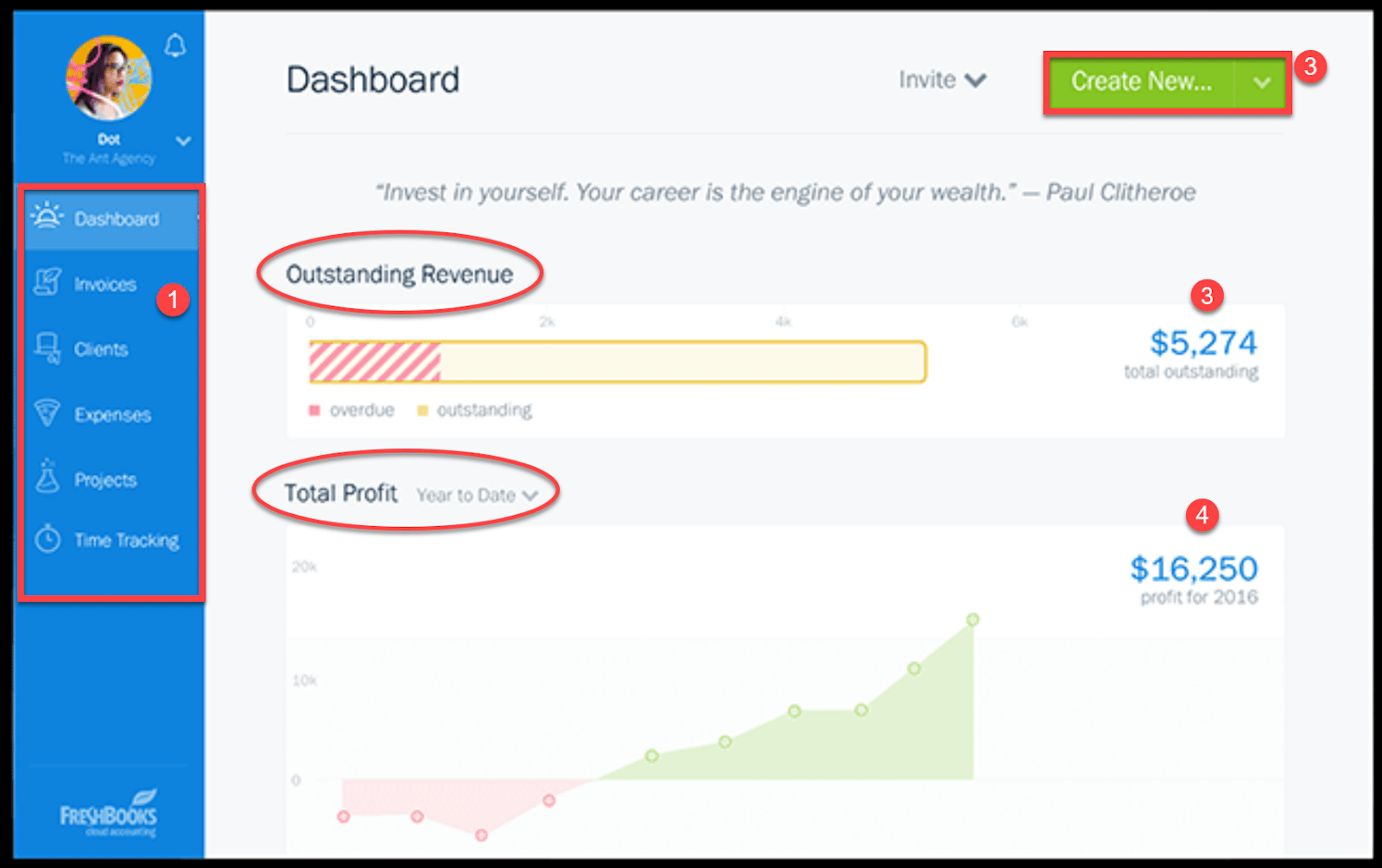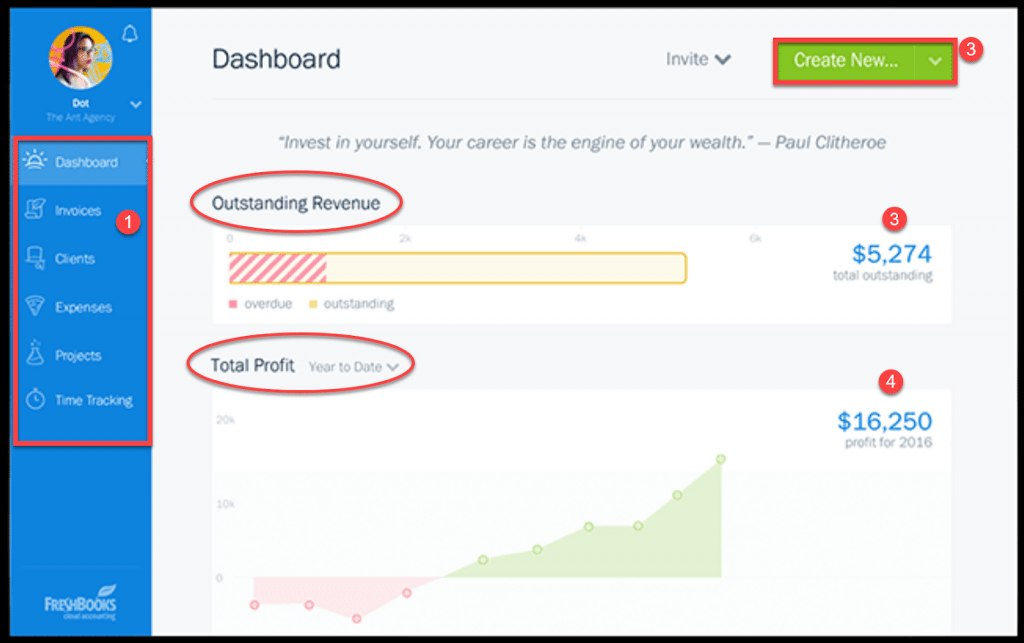 Left Menu Bar – You can navigate to different areas of FreshBooks directly from this menu bar; create/send invoices, set up new clients and manage expenses are just a few of the tasks that you can perform.
Create New – Initiate a new transaction by clicking on this button.
Outstanding Revenue – Stay on top of your accounts receivable balances so you can follow-up on open customer invoices. The status bar shown will indicate overdue invoices in red and current invoices (not yet past due) in yellow; you will also see a grand total of both current & past due invoices ($5,274 shown above).
Total Profit – Keep an eye your bottom line right from the dashboard. You can easily change the period of time that you would like to see your profit to monthly, quarterly or annual. The time frame shown in red indicates a loss and the green indicates profit. Total profit is also shown in dollars ($16,250 shown above).
Pricing: FreshBooks vs. Xero
Both FreshBooks and Xero have 3 pricing plans. This makes either option available to businesses of all shapes and sizes. Let's take a look at how the 3 tiers stack up against each other.
Xero tiered pricing includes the following:
Early – $9 per month
Growing – $35 per month
Established – $60 per month
The primary difference between the Early plan and the Growing plan is that there are no limitations on the number of transactions you can enter for the Growing plan. However, you are limited to 5 invoices/quotes and 20 bank transactions with the Early plan.
If you're thinking of upgrading to established, the question to ask yourself is whether or not you can run your business without the ability to create invoices and receive payments in multiple currencies. If you can, then stick with the Growing plan. You can always upgrade to the Established plan later on if you need to create multi currency transactions.
FreshBooks tiered pricing includes the following:
Lite – $15 per month
Plus – $25 per month
Premium – $50 per month
The difference between the Lite plan and the Standard plan is $10/mo. However, the number of features included in the Standard edition vs. the Lite edition are enormous and worth the additional $10/mo.
When we get to the Standard plan vs. the Premium plan we are talking about a 50% price increase (Standard is $25/mo. vs Premium is $50/mo.). If you decide to go with the Premium plan over the Standard plan, you can have up to 500 customers as opposed to just 50; all other features remain the same.
Integrations: FreshBooks vs. Xero
One of the many benefits of using cloud accounting software like FreshBooks and Xero is the ability to "customize" the software to meet your business needs by adding apps.
For example, if you decide to go with FreshBooks as your accounting software and you need to be able to pay employees, you can sign up for Gusto, a payroll software provider that integrates seamlessly with FreshBooks. While Xero has built-in payroll processing, if you decided that Gusto was a better option for you it also integrates with Xero.
Xero Integrations
Similar to FreshBooks, there are hundreds of apps that integrate with Xero. Stripe, Paypal, Shopify and Square just barely scratch the surface. Check out the Xero App Marketplace which includes more than 600 apps that integrate seamlessly with Xero.
FreshBooks integrates with a number of other software programs like Stripe and Paypal for credit card processing, Shopify and Square for e-commerce and as discussed, Gusto for payroll. Be sure to check out the full list of apps that integrate with FreshBooks.
Customer Service/Support: FreshBooks vs. Xero
Good customer service and support options should play an important role when deciding which accounting software you should go with. Both FreshBooks and Xero offer a variety of customer service/support options for their customers.
Xero Customer Service/Support
Unlike FreshBooks, Xero does not offer the option to speak with a real, live person. This is one of the downsides to going with Xero. However, they do have some great self service options that I found very helpful. First, the Xero Business Help Center is a robust help center that includes video tutorials as well as step-by-step written instructions that go beyond just the basics.
Xero U (University) is also a terrific tool. Xero University has mini video tutorial courses that you can watch to learn how to use Xero. It is broken down between accountants, bookkeepers and small business owners so that training is customized to meet your needs.
Another great way you can quickly get up to speed with Xero is to take our free Xero Course here at Fit Small Business. This course includes over 30 video tutorials that show you how to set your business up in Xero and how to record the basic transactions like invoicing, paying bills and running financial statements.
If you prefer to let a professional manage your books in Xero, give Bookkeeper360 a call. They have a lot of experience in doing bookkeeping, payroll and taxes for small businesses and they specialize in Xero.
FreshBooks Customer Service/Support
FreshBooks knows the importance of being able to speak with a real, live person. It's one of the few accounting software companies that makes it easy to find their telephone number on the website. If you've got a question outside of normal business hours, you can just send them an email and they will get back to you within 48 hours. They also have an extensive FAQ Section that includes step by step instructions on how to do the basics.
You can reach a FreshBooks customer service rep Monday through Friday, 8am-8pm PST at 1-866-303-6061. Send your emails to: help@freshbooks.com.
Mobile App: FreshBooks vs. Xero
Another benefit of using cloud accounting software like FreshBooks and Xero is that you are no longer chained to a desktop computer. You can stay on top of invoicing, paying bills and other daily tasks by downloading the mobile app on your cell phone or tablet and just log with your secure id and password to access your data 24/7/365.
Xero Mobile App
Similar to the FreshBooks mobile app, your data will automatically sync across every device that you use throughout the day. You can perform any task that you can do on a desktop computer on your cell phone or tablet with the Xero Mobile App. This includes but is not limited to the following:
Create/Send Invoices
Approve Expenses
Snap pictures of receipts
Reconcile bank transactions
Give other users access to Xero
The FreshBooks mobile app will sync with your desktop computer and any device with an internet connection. You can perform the following tasks using the FreshBooks mobile app:
Create/Send Invoices
Snap pictures of receipts to capture expenses
Manage expenses on the go (Coming soon to Android)
Chat with clients
Stay on top of software updates
FreshBooks Reviews vs. Xero Reviews
Both FreshBooks and Xero have positive and negative reviews. Below, we have provided you with their average rating along with what customers say they do well and what they don't do so well.
Xero has received on average a 4- out of 5-star rating. Customers are happy with how easy it is to use Xero and how they have been able to decrease the amount of time spent on bookkeeping by as much as 30%.
When it comes to what customers don't like about Xero there were two common themes: no live customer support and the steep price. Since Xero does not have a customer support line, you must find answers to your questions by using the help resources that we have discussed in this article.
In addition, if you sign up for the starter edition and later decide to upgrade to the Standard edition, it's a whopping $21 per month price increase; or if you decide to upgrade from the Standard edition to the Premium edition, your cost more than doubles.
To be fair, payroll processing is included in both the Standard edition (up to 5 employees) and the Premium edition (up to 10 employees) which in a sense justifies the steep cost.
FreshBooks has received on average a 5 out of 5 star rating. Overall, customers are happy with the robust invoicing capabilities of FreshBooks and how easy it is to use the software.
The negative reviews about FreshBooks centered around some of the missing features that you expect an accounting software to have; like the ability to manage accounts payable and the lack of basic financial statements such as a balance sheet and cash flow statement.
Still Have Questions?
Have a question about choosing the right software for your business? Our analysts are standing by to answer!
Bottom Line
Now that we have completed our side by side comparison of FreshBooks vs. Xero, it's time for you to make a decision. If you're a freelancer, consultant, or small business owner that generates income based on billable hours, try Freshbooks. For all other business owners, Xero might be a better option.