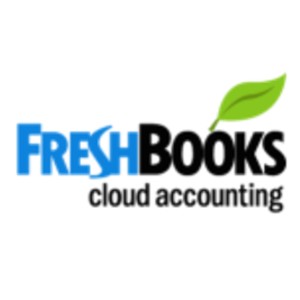 What We Recommend FreshBooks For
FreshBooks is a powerful accounting program. It is popular for automating different business processes, including invoicing, expense management, and time tracking. Its flexible features are offered in pricing plans that are affordable for small and midsize businesses (SMBs). The program is built to support SMBs, freelancers, self-employed professionals, and independent contractors.
FreshBooks offers a 30-day free trial with no credit card required for you to explore the program.
FreshBooks Accounting Software Is Especially Good For
Invoicing customers: We ranked FreshBooks as the best overall invoicing software because of its powerful invoicing capabilities. You can create professional invoices in seconds, choose your preferred currency, and send invoices from anywhere with its mobile app. FreshBooks is also one of our best time-tracking apps to track employee time easily and add it to your invoices.
Businesses looking for an alternative to QuickBooks: FreshBooks offers many of the same features available in QuickBooks Online for a lower price, including expense categorization, receipt capture, billable time tracking, and simultaneous users. You can explore other alternatives in our review of the best QuickBooks alternatives.
Freelancers and self-employed: FreshBooks' mobile app allows you to communicate with your clients, send invoices, and upload expense receipts without confining you to a desk, making it the best freelancer accounting software for producing professional-looking invoices.
Businesses engaged in ecommerce: If you are engaged in selling products online, FreshBooks can help with integrations for Squarespace, Shopify, eBay, Selz, and others. However, if you keep substantial inventory on hand, we suggest reading our review of the best e-commerce accounting software for other alternatives.
Businesses looking for easy accounting software: FreshBooks stands out as an easy-to-use accounting software because of its intuitive and easy-to-use interface and simple accounting and invoicing system.
FreshBooks Accounting Is Not a Good Fit For
Are you looking for something different? Then, read our guide to the best small business accounting software and check out our top picks.
FreshBooks Overview
PROS

CONS

All plans include unlimited invoices
Limited number of clients
Includes a mobile app for accounting and invoicing on the go
Requires a fee for additional users
Less expensive than other popular accounting software
Can't track income or expenses by class
Recently added a manager role to control permissions
Lacks advanced features such as inventory cost tracking
FreshBooks Pricing
FreshBooks offers four plans with monthly fees that start at $15 per month. The plans vary in terms of the maximum number of billable clients and the availability of advanced features, such as automated recurring invoices, double-entry accounting reports, and a dedicated account manager. You can save an additional 10% by paying annually.
Pricing & Features

Lite

Plus

Premium

Select

Pricing
($/Month)

$15

$25

$50

Custom

Billable Clients

5

50

500

500+

Unlimited Customized Invoices

✔

✔

✔

✔

Automated Recurring Invoices

✕

✔

✔

✔

Double-entry Accounting Reports

✕

✔

✔

✔

Dedicated Account Manager

✕

✕

✕

✔

Advanced Payments
($/Month)

✕

$20

$20

✔
All plans include one user with additional users available for $10 per month. FreshBooks also integrates with Gusto to support your payroll needs.
FreshBooks Features
FreshBooks packs a wide range of features designed to help you automate your invoicing and accounting tasks, allowing you to focus on other important aspects of your business. Its dashboard gives you a snapshot of your outstanding revenue, total profit, revenue streams, spending, and unbilled time:
Your dashboard shows the following graphs:
Outstanding Revenue: Know which of your invoices are outstanding and which are overdue.
Total Profit: See how your business is performing based on your revenue and expenses over a specified period.
Revenue Streams: Gain valuable insights into where your invoice and noninvoice revenue are coming from at a glance.
Spending: See how your spending is distributed among parent expense categories.
Unbilled Time: See unbilled hours tracked in the Time Tracking section.
Let's look at some of FreshBooks' core features and how they can help you simplify your accounting tasks.
Double-entry Accounting
Double-entry accounting tracks your assets and liabilities as well as your income and expenses. Reconciliation of asset and liability accounts insurers your income and expense numbers are accurate. For instance, by reconciling your bank balance, which is an asset, you are assured that the income and expenses captured from that account are accurate and complete.
Invoicing
FreshBooks' first made its name as an invoice generator. Its invoice generator is now built into a comprehensive bookkeeping package but still creates personalized invoices in seconds. You may request your clients make a deposit on your invoice, add tracked time and expenses, accept credit cards and automated clearing house (ACH) payments, and more. Choose from a gallery of free and customizable invoice templates in PDF, Word, Google Docs, Excel, and other helpful formats.
To create a new invoice, click on the Invoices section, hit the New Invoice button, add your details and customize your invoice, and then click Save:
Manage Unpaid Bills
A relatively new feature in FreshBooks, you can enter your unpaid bills and track them to budget your cash flow while making sure vendors are paid on time. It also allows for a more accurate accrual-basis reporting of expenses.
Expense Tracking
FreshBooks lets you set up auto-categorization of expenses, assign recurring expenses, manage multicurrency expenses, import expenses from your banks automatically, and more. In addition, its mobile app allows you to snap a photo of receipts and store them in the cloud.
To create a new expense, click the Create New button, choose Expense, click on the + New Expense button, enter the required information, and choose Save:
Time Tracking
Track the time spent on a specific project with daily breakdowns of your working hours. You may add detailed time entry notes, bill for tracked hours automatically, and track time on the go with its mobile app. You may also track time directly from your favorite project management tools like Trello, Teamwork, Asan, and Basecamp.
Estimates and Proposals
Create customizable proposals that outline your project's scope, deliverables, and timeline. You may preview estimates before sending, view and respond to client feedback, send estimates in your desired currency, and more.
Project Management
Manage your projects and deliverables better with the ability to assign a rate or hours to a particular client, assign due dates, invite team members to a project, and see a project status quickly. You may also control user access and manage projects wherever you are with its mobile app.
Payments
Accept online payments from your clients through major credit cards, Stripe, or PayPal.
FreshBooks Reports
FreshBooks provides seven reports that cover the basic accounting aspects of your business. These reports include sales tax summaries, profit and loss, invoice details, aging accounts, time entry details, expense details, and payments collected. A balance sheet report is also available in the Premium and Plus plans.
FreshBooks Integrations
FreshBooks integrates with more than 70 software programs, including Zoom, Shopify, Squarespace, Gusto, G Suite, Fundbox, Stripe, Bench, HubSpot, Dropbox, PayPal, QuickBooks Online, Slack, and Mailchimp.
FreshBooks Customer Service and Ease of Use
FreshBooks has an aesthetically pleasing and intuitive interface that is easy to use and navigate. Creating an account only takes a few minutes. From the dashboard, you can access all the important features and financial reports you need instantly. It's a good choice for beginners who are just starting their business.
In terms of customer service, FreshBooks encourages users to contact them by phone, a rarity among companies. However, users can also talk to a representative via email. A support page is available to provide users with helpful resources on how to get the most out of your software.
FreshBooks Alternatives
| | | |
| --- | --- | --- |
| Best for: Tracking income and expenses by class and location, and managing inventory. | Best for: Unlimited users in a powerful accounting software | Best for: Basic bookkeeping for free |
| | | |
| Software from: $25/month | Software from: $24/month | Software is free |
While perhaps not the best for any particular feature or niche, there are other popular accounting software worthy of consideration.
Xero: Xero is a good alternative for businesses that are looking for both inventory management and unlimited users. Read our FreshBooks vs Xero comparison.
GoDaddy Bookkeeping: While FreshBooks is a superior bookkeeping program overall, GoDaddy Bookkeeping is less expensive and has nice integrations to import the online sales of ecommerce businesses automatically. However, GoDaddy Bookkeeping only tracks income and expenses and can't produce a balance sheet. Read our GoDaddy Bookkeeping vs FreshBooks comparison.
Bottom Line
FreshBooks may lack some important features like managing your inventory or tracking income by class, which are present in slightly more expensive software like Xero and QuickBooks Online, but its powerful invoicing features, affordability, and ease of use make it worthy of consideration for your business.
Sign up for a free trial with no credit card required to see if FreshBooks is the right software for you.