Bench Accounting Review: Features & Pricing for 2022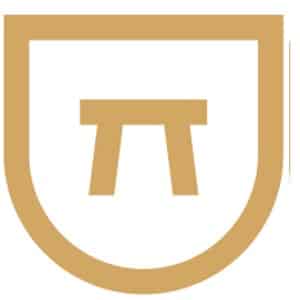 What We Recommend Bench Accounting For
Bench Accounting is best for freelancers and small businesses that have basic bookkeeping needs, such as providing cash-basis financial statements for tax return preparation. It's an ideal solution if you have limited time or you want to outsource your books to a certified bookkeeper so you can focus on the other aspects of your business. You'll also have access to a tax professional to help you make tax preparation and filing easier.
For those that have fallen behind on their bookkeeping, Bench offers historical bookkeeping services which can help you get caught up. Because of this feature, we rate Bench as the best online bookkeeping service for companies that are behind on their bookkeeping.
Who Bench Accounting Is Best For
Companies that don't want to purchase or learn accounting software: When you sign up for Bench Accounting, you'll be connected to a team of professional bookkeepers who will handle your books for you, eliminating the need to purchase do-it-yourself (DIY) accounting software.
Businesses that need unlimited bookkeeping support: One of the biggest advantages of Bench is that it provides you with direct, unlimited communication with its in-house research team, making it easy for you to seek bookkeeping support and guidance.
Companies that have fallen more than two years behind in their bookkeeping: If you have overdue books and tax deadlines are approaching, BenchRetro is worth the additional fee.
Companies and independent contractors seeking annual tax filing: An annual business income tax return is included in the Premium plan.
Who Bench Accounting Is Not a Good Fit For
Bench Accounting Pros and Cons
PROS

CONS

Matched with a team of trained in-house bookkeepers
Difficult to switch to another provider
Affordable plans include a business income tax return
Requires separate software for invoicing, bill payment, payroll, and inventory
Catch-up bookkeeping available for those who are behind on their books
Accounts payable (A/P) and accounts receivable (A/R) tracking requires an additional fee
Unlimited support included in the monthly price
No mobile app for Android users
Zero learning curve
Bench Accounting Pricing
Bench Accounting offers two plans, Essential and Premium, which cost $299 per month and $499 per month, respectively. Both plans include monthly bookkeeping and year-end reporting, but Premium gives you more features, like unlimited tax advisory services and federal and state income tax filings. If you require specialized accounting, such as segment tracking, invoicing (A/R), and bill payment (A/P), you'll need to purchase the Specialized Accounting add-on, starting at $100 per month.
| Pricing & Features | Essential | Premium |
| --- | --- | --- |
| Monthly Contract (Price per Month) | $299 | $499 |
| Annual Contract (Price per Month) | $249 | $399 |
| Monthly Bookkeeping | ✔ | ✔ |
| Access to a Dedicated Bookkeeping Team | ✔ | ✔ |
| Year-end Reporting | ✔ | ✔ |
| Unlimited Communication With Bench's Research Team | ✔ | ✔ |
| Unlimited Tax Advisory Services | N/A | ✔ |
| One-on-One Tax Strategy Planning | N/A | ✔ |
| Annual Tax Filing for Businesses like S Corporations (S-corps), C Corporations (C-corps), & Partnerships) | N/A | ✔ |
| Annual Tax Filing for Sole Proprietors (Schedule C and 1099-MISC) | N/A | ✔ |
Additional Costs
Historical bookkeeping: Starts at $299 per month
Specialized bookkeeping: Starts at $100 per month
S-corps, C-corps, and partnerships filing add-on: $69 per month for one partner or shareholder when billed monthly or $59 per month when billed annually
Bench Accounting Features & Services
Dashboard
The Bench dashboard contains two menus: Accounting and Messages. The Accounting tab gives you an overview of your financial standing and allows you to instantly view reports if needed. You can also upload documents, run reports, and connect your bank accounts from the Accounting menu.
The Message tab enables you to send and receive messages from your assigned bookkeeper.
Monthly Bookkeeping
Upon enrollment, you'll be paired with your own dedicated bookkeeper. They'll get to know your business, explain how Bench works, and gather everything they need from you to get started, which includes your information for bank accounts, credit cards, loans, and merchant processors. Here's a list of frequently asked questions (FAQs) regarding monthly bookkeeping:
What Will My Bench Bookkeeper Do on a Monthly Basis?
Each month, your bookkeeper will import all of your business transactions and categorize them, then reconcile your bank accounts and prepare financial statements. This will be completed within 15 business days, which allows time for any adjustments. If your bookkeeper has any questions about a particular transaction, they'll send you an in-app message.
There's an in-app status feature that allows you to view what has been completed, what's in progress, and what's outstanding. When your bookkeeping has been completed for the month, you'll receive a message inviting you to view your financial statements and account information online. At tax time, your bookkeeper will send a year-end financial package with all the information you need to prepare your tax return.
How Can I Get in Touch With My Bookkeeper?
You can book a call with your bookkeeper or send them an in-app message directly through the Bench app. Whether you'd like a tax season review call or a monthly check-in, they can assist you. Your bookkeeper will also reach out regularly with updates. There's no extra fee or hourly charges for support, and you're welcome to reach out to them whenever you have a question.
How Can I Ensure the Accuracy of My Bookkeeper's Work?
Once your bookkeeper wraps up your books every month, the information is reviewed by an in-house support team that ensures accuracy. Also, they never make assumptions about your business, preferring instead to reach out with any questions.
Historical Bookkeeping
For an additional fee, Bench's bookkeepers can provide overdue bookkeeping services depending on how late you are on your books. If you're less than two years behind on your bookkeeping, you'll need the catch-up bookkeeping add-on. Your bookkeeper will update your books accordingly on your behalf. If you are behind on your books for more than two years, Bench offers a special program called BenchRetro.
Specialized Bookkeeping
If your business needs invoicing, bill payment, property tracking, or third-party revenue collection, you'll need to sign up for specialized bookkeeping, which starts at $100 per month.
Tax Support
Bench's Essential plan includes the preparation of a year-end financial package needed to file your taxes. To make taxes more hassle-free, you can upgrade to the Premium plan, which includes unlimited bookkeeping and tax support. Premium includes filing for sole proprietors and contractors as well as businesses (S Corps, C Corps, and Partnerships). When your books are completed, your dedicated tax coordinator will help you track down forms to help you simplify the filing process. Bench partners with Taxfyle for filing your return at the end of the year.
Gusto for Payroll
Bench Accounting integrates with Gusto to help you manage your payroll transactions. Gusto files local, federal, and state payroll taxes automatically and generates W-2s. It helps you manage employees' information, benefits, and deductions.
Upload Documents
At some point, the Bench team will request documents from you, like receipts and account statements, to verify the information that you provide. You can share your files and documents in two ways:
Log in to your Bench account, go to the Documents menu, and then click on Upload Document or drag and drop your file to the upload box.
From the same Upload Document menu, you'll find an email below the Upload Documents button, such as receipts+fit.small.business3@bench.co. You can send your documents to this email address.
Bench Accounting
2.9

On App Store
Bench Accounting's mobile application provides financial reporting functionality and real-time cash flow updates. It also gives you the ability to check accounts, vendors, spending categories, dates, credit, and more to ensure that your business is on track. It also enables you to communicate with your bookkeeper or schedule a phone call to address any questions. You can download the app on the App Store. As of this writing, there's no mobile app available for Android users.
Financial Reports
The Accounting tab on your dashboard provides you with real-time updates of your financials, showing exactly how much money you have and how you're spending it. You can access your income statement and balance sheet as well as other reports that are fully customizable. You can tag transactions with labels like products, clients, location, or sales channels to see exactly how your business is performing.
The Bench Accounting app generates the following reports:
1. Profit & Loss: Presented as a visual chart that is broken down by month, this report gives you a quick glimpse of your revenue, expenses, and net profit:
2. Top Expenses: This report shows the areas of your business where you spend the most money:
3. Income Statement: This shows what your company earns, what it spends, and whether the company is profitable:
4. Balance Sheet: This report provides a summary of your assets, liabilities, and equity at a given point in time:
Customer Service and Ease of Use
Bench isn't DIY accounting software, so there's no need to spend time learning the program. Instead, Bench does all of the accounting for you. You'll use the Bench app to communicate with your bookkeeper, upload documents, and view financial statements. If you need help or have a question, it's easy to get in touch with Bench. You can send a message from the desktop browser within the app or use the mobile app for iOS. You can schedule a time for your bookkeeper to call you.
Bench Accounting Alternatives
| | | | |
| --- | --- | --- | --- |
| Best For | Businesses that need financial planning and advice | QuickBooks Online users | Growth-oriented midsize to large companies and startups |
| Monthly Cost | Custom quote | Starting at $200 | Starting at $599 |
Bottom Line
Bench Accounting is a great option if you have no in-house accountants or you don't want to purchase or learn how to use accounting software. Bench bookkeepers are trained professionals, so you can be sure that your books are well taken care of, at a fraction of the cost of hiring a local certified public accountant (CPA). If you only need basic bookkeeping and your business makes enough money to sustain the $299 price tag for unlimited monthly bookkeeping support, then Bench is a cost-effective solution. You can try Bench Accounting for free to see if it's a good fit for you.