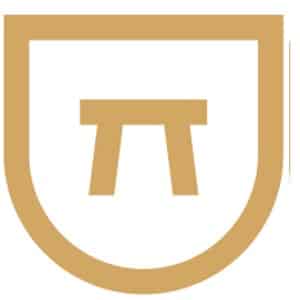 What We Recommend Bench Accounting For
Bench Accounting is best for freelancers and small businesses that have basic bookkeeping needs, such as providing cash-basis financial statements for tax return preparation. It's an ideal solution if you have limited time or you want to outsource your books to a certified bookkeeper to focus on the other aspects of your business. You will also have access to a tax professional to help you make tax preparation and filing easier.
It is a good choice for businesses that want unlimited users for no additional cost. For those that have fallen behind on their bookkeeping, Bench has a service called BenchRetro, which can help you get caught up.
Who Bench Accounting Is Best For
Companies that have fallen more than two years behind in their bookkeeping: We rate Bench as the best online bookkeeping service for companies that are behind on their bookkeeping. Bench Accounting can produce cash-basis financial statements for tax returns efficiently by focusing exclusively on bank transactions.
Freelancers and small businesses with relatively simple financials: By focusing on the basics, Bench is a great time-saving option.
Businesses that want unlimited support: You will have direct, unlimited communication with your Bench bookkeeping team to answer your questions and provide guidance.
Companies and independent contractors seeking annual tax filing: An annual business income tax return is included in the Premium plan.
Who Bench Accounting Is Not a Good Fit For
Businesses that need a financial advisor: Bench does not offer financial planning services like Bookkeeper.com, which has financial advisors who can help with issues like investment and business expansion.
QuickBooks Online user: If you currently keep your books with QuickBooks Online, you don't have to change software to get assistance with your bookkeeping. QuickBooks Live is an affordable add-on to QuickBooks Online that matches you to a live QuickBooks ProAdvisor that will provide you with monthly bookkeeping services.
Businesses that may need to scale or switch providers in the future: Bench limits the number of financial accounts you can have with standard plans. It operates on proprietary software that doesn't sync with commonly used accounting software, like QuickBooks. For a solution that will grow with your business, try Pilot.
Are you looking for something different? If you don't need an assisted bookkeeping service, and you want to do your own books with a do-it-yourself (DIY) accounting tool, check out our guide to the best small business accounting software.
Bench Accounting Pros and Cons
PROS

CONS

Access to a team of trained in-house bookkeepers
Difficult to switch to another provider
Affordable plans include a business income tax return
Requires separate software for payroll and inventory
Catch-up bookkeeping available for those who are behind on their books
Accounts payable (A/P) and accounts receivable (A/R) tracking requires an additional fee
Unlimited support included in the monthly price
Bench Accounting Pricing
Bench Accounting offers two plans, Essential and Premium, which cost $299 per month and $499 per month, respectively. Both plans include monthly bookkeeping and year-end reporting, but Premium gives you more features, like unlimited tax advisory services and federal and state income tax filings. If you require complex accounting, such as segment tracking, invoicing (A/R), and bill payment (A/P), you need to purchase the Specialized Accounting add-on starting at $100 per month.
| Pricing & Features | Essential | Premium |
| --- | --- | --- |
| Monthly Contract ($/Month) | $299 | $499 |
| Annual Contract ($/Month) | $249 | $399 |
| Monthly Bookkeeping | ✔ | ✔ |
| Access to a Dedicated Bookkeeping Team | ✔ | ✔ |
| Year-end Reporting | ✔ | ✔ |
| Unlimited Communication With Bench's Research Team | ✔ | ✔ |
| Unlimited Tax Advisory Services | N/A | ✔ |
| One-on-One Tax Strategy Planning | N/A | ✔ |
| Annual Tax Filing for Businesses like S Corporations (S-corps), C Corporations C-corps, and Partnerships)* | N/A | ✔ |
| Annual Tax Filing for Sole Proprietors (Schedule C and 1099-MISC) | N/A | ✔ |
| A/P Tracking | Add-on starting at $100 | Add-on starting at $100 |
| A/R Tracking | Add-on starting at $100 | Add-on starting at $100 |
| Segment Level Reporting | Add-on starting at $100 | Add-on starting at $100 |
| Payroll | Gusto integration | Gusto integration |
*Businesses can add a personal tax return for one partner or shareholder for $45 per month or $430 per year.
If you are behind on your bookkeeping, you can use Bench's Catch Up and Retro bookkeeping services with fees starting at $299 per month.
Bench Accounting Features
Dedicated bookkeeper: You'll be assigned your own bookkeeper, who will handle your accounts and serve as your point of contact if you have any questions.
User-friendly Dashboard: All of your key accounting data is at your fingertips with Bench's intuitive Dashboard. Click on the Pulse tab in the left navigation bar to view your account balances, recent transactions, and cash flow:
Financial statements: Your bookkeeper will send you financial reports on a monthly basis, including your balance sheet and income statement so that you can stay on top of your finances.
Catch-up bookkeeping available: For an additional fee, Bench's bookkeepers can provide overdue bookkeeping services with BenchRetro, a special program for businesses that are more than two years behind on their bookkeeping. This is a terrific option if you've been behind on your books and missed tax deadlines.
Gusto for Payroll: Bench Accounting integrates with Gusto to help you manage your payroll transactions. Gusto automatically files local, federal, and state payroll taxes as well as generates W-2s. It helps you manage employees' information, benefits, and deductions.
Bench Accounting: Working With Your Bookkeeper
How Does the Bench Onboarding Process Work?
Upon enrollment, you'll be paired with your own dedicated bookkeeper. They'll get to know your business, explain how Bench works, and gather everything they need from you to get started, which includes your information for bank accounts, credit cards, loans, and merchant processors.
What Will My Bench Bookkeeper Do on a Monthly Basis?
Each month, your bookkeeper will import all of your business transactions and categorize them, then reconcile your bank accounts and prepare financial statements. This will be completed within 15 business days, which allows time for any adjustments. If your bookkeeper has any questions about a particular transaction, they'll send you an in-app message.
There is an in-app status feature that allows you to view what has been completed, what's in progress, and what's outstanding. When your bookkeeping has been completed for the month, you'll receive a message inviting you to view your financial statements and account information online. At tax time, they will send a year-end financial package with all the information you need to prepare your tax return. You can sign up for the Premium plan and Bench will prepare the tax return for you.
How Can I Get in Touch With My Bookkeeper?
You can book a call with your bookkeeper or send them an in-app message directly through the Bench app. Whether you'd like a tax season review call or a monthly check-in, they can assist you. Your bookkeeper will also reach out regularly with updates. There's no extra fee or hourly charges for support, and you're welcome to reach out to them whenever you have a question.
How Can I Ensure the Accuracy of My Bookkeeper's Work?
Once your bookkeeper wraps up your books every month, the information is reviewed by an in-house support team that ensures accuracy. Also, they never make assumptions about your business, preferring instead to reach out with any questions.
Bench Accounting Mobile App
Bench Accounting's mobile application provides financial reporting functionality and real-time cash flow updates. It also gives you the ability to check accounts, vendors, spending categories, dates, credit, and more to ensure that your business is on track. It also enables you to communicate with your bookkeeper or schedule a phone call to address any questions.
Financial Reports
A cool feature of the Bench app is its financial reports, which provide you with both real-time and monthly statistics like expenses. The Dashboard gives you real-time updates, which show exactly how much money you have and how you're spending it. You can access your income statement and balance sheet as well as other reports that are fully customizable. You can tag transactions with labels like products, clients, location, or sales channels to see exactly how your business is performing. If you track inventory, you can tag transactions by product type, which will help you identify which inventory to invest in.
Below is a screenshot of the Reports tab on Bench's Dashboard, which features the following reports:
Profit & Loss: Presented as a visual chart that is broken down by month, this report gives you a quick glimpse at your revenue, expenses, and net profit.
Top 10 Expenses: Broken down by category, this report allows you to see where you're spending your money.
Bench Accounting Alternatives
| | | | |
| --- | --- | --- | --- |
| Best For | Businesses needing a financial advisor | QuickBooks Online users | Growth-oriented midsize to large companies and start-ups |
| Monthly Cost | Starting at $299 | Starting at $200 | Starting at $599 |
Bottom Line
Bench Accounting provides bookkeeping and accounting services through an intuitive web-based app to help freelancers, startups, and small businesses manage their accounts. Together with a robust set of accounting tools, Bench designates a team of dedicated professional bookkeepers for each of its clients. Your bookkeepers help categorize transactions, reconcile statements from bank and credit cards, and ensure your books are accurate.