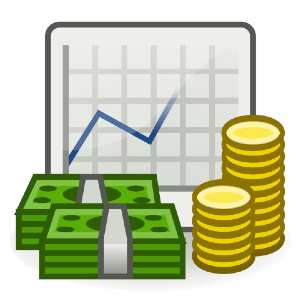 GnuCash is personal finance and small business accounting software that helps you manage and track your bank accounts, stocks, income, and expenses. Its features include statement reconciliation, scheduled transactions, a double-entry accounting capability, and a checkbook-style register for tracking profits and expenditures. GnuCash is available for free and can be downloaded to multiple platforms.
Visit GnuCash Accounting Software
What We Recommend GnuCash Accounting Software For
We especially recommend GnuCash for experienced accountants and bookkeepers who understand the nuances of bookkeeping and can easily adapt to complex accounting features and functionality. It is also a terrific fit for sole proprietors and microbusinesses who need feature-rich software that doesn't cost anything.
GnuCash Accounting Software Is Especially Good For
Small businesses and contractors looking for a free desktop accounting software: GnuCash is available for free, making it an ideal option for startups and small businesses with tight budgets. If you want to consider other free bookkeeping software, read our guide to the best free accounting software.
Experienced bookkeepers: The initial setup process is a bit tricky, and you need to spend some time to master its features and functionality. However, once you get the hang of it, GnuCash can be a powerful accounting tool.
GnuCash Accounting Software Is Not a Good Fit For
Users wanting an easy-to-use accounting software: Inexperienced bookkeepers and nonaccountant users may wish to choose a more intuitive free accounting software, such as Sunrise or Wave.
iOS mobile users: The GnuCash mobile app serves as a companion application for the GnuCash desktop software but is available for Android devices only.
Bookkeepers who need remote access to their data: Another drawback to using GnuCash is its limited accessibility as an-premise software. You can't send invoices on the go, and you can't access your data when you are away from your computer.
Are you looking for something different? Read our guide to the best small business accounting software and check out our top picks.
GnuCash Accounting Software Pros and Cons
PROS

CONS

Double-entry accounting
Difficult to use, especially for inexperienced bookkeepers
Completely free and open source software that can be customized by programmers
Limited customer support options
Does not require an internet connection after installation
Can't access remotely
Can be installed on multiple platforms
Single-user system
Visit GnuCash Accounting Software
GnuCash Accounting Software Pricing
GnuCash is completely free, but its team of volunteers created a donation page for those who want to contribute to the open-source community. GnuCash is available for download for Linux, Microsoft Windows, and Mac OS X devices.
GnuCash Features
Despite being free software, GnuCash offers a reasonably extensive list of features designed to simplify both personal financial management and small business accounting functions. Below is an overview of some of its most notable features.
Double-entry Accounting
GnuCash's double-entry accounting capability helps you ensure the accuracy of your financial records by tracking both balance sheet and income statement accounts. From the main menu bar, you can record different account types, such as assets, liabilities, equity, income, and expenses:
Checkbook-style Register
This feature allows you to enter transactions into the system easily. It helps you manage different financial transactions conveniently, such as income, stock and currency, credit card, and split transactions. It also has a summary bar that shows your account's balance information. The register allows you to enter split transactions into multiple accounts, mark a transaction as reconciled or cleared, and autofill transactions.
Below is a screenshot of GnuCash's checkbook-style register:
Scheduled Transactions
Avoid repetitive financial operations, such as recording taxes and insurance, by creating recurring transactions that will post automatically based on a specified date. You can also schedule an automatic reminder when a transaction is due. When using scheduled transactions, you need to enter a transaction once, provide a few details, such as a short description, start date, and frequency, and you're good to go.
Financial Reports and Graphs
GnuCash offers plenty of customizable reports, including profit and loss (P&L) statements, cash flow statements, portfolio valuation, and a balance sheet. Its graphs come in the form of pie charts, scatter plots, and bar charts.
Vendor Management
This feature lets you create a list of and update customers and vendors from a comma-separated values (CSV) file. You can add important details about your customers, such as billing terms, discounts, and credit limits. You can also add a tax table for taxable purchases and assign vendor-specific terms and sales tax information.
Customer Service and Ease of Use
GnuCash is easy enough to use if you are an experienced bookkeeper who has a deep knowledge of accounting.
The good thing is that it uses an assistant to help you create a set of accounts for your assets, liabilities, income, and expenses. GnuCash also features a default business hierarchy that you can customize based on your exact needs.
In terms of customer service, GnuCash offers limited support options, which is something you can expect from free software. New users will love the tutorial guides, plus the GnuCash Wiki content, which can be a good way to get primed if you're stuck on something. You can also check out some good GnuCash videos on YouTube.
GnuCash Accounting Software Alternatives
Bottom Line
Overall, GnuCash is an extremely useful accounting tool if you have some bookkeeping knowledge. While it's not very easy to use, and you can't establish a live connection with your bank or credit card account, many users still do well with its great features. Many businesses also love the huge list of reports available.
If you need an accounting tool with many good features that doesn't cost anything, you can download GnuCash today.