GnuCash Accounting Software Review and Pricing for 2022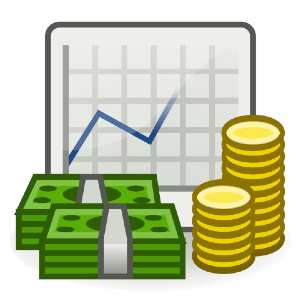 Visit GnuCash Accounting Software
What We Recommend GnuCash Accounting Software For
We especially recommend GnuCash for businesses that want to customize their accounting software. As an open-source accounting software program, it's possible to modify the source code to create new processes or improve the software. Of course, you'll need someone with coding expertise.
GnuCash Accounting Software Is Especially Good For
Small businesses looking for free desktop accounting software: GnuCash is available for free, making it an ideal option for startups and small businesses with tight budgets. If you want to consider other free bookkeeping software, read our guide to the best free accounting software.
Experienced bookkeepers: The initial setup process is tricky, and you need to spend some time mastering its features and functionality. However, GnuCash can be a powerful accounting tool once you get the hang of it.
Open-source programming: GnuCash's source code is available to anyone who wishes to modify it. Programmers can tweak GnuCash's source code if they want specific accounting transaction flows or functions. They can also enhance the source code to protect data and financial information.
Tracking cash flow: Gnucash offers an excellent cash management module that lets you track income and expenses and reconcile checking accounts easily.
Amortizing loans: GnuCash can prepare an amortization schedule for your long-term loan obligations. It also separates your payments into interest and principal so that you'll see how much interest you've paid and how much is deducted from your principal.
GnuCash Accounting Software Is Not a Good Fit For
GnuCash Accounting Software Pros and Cons
PROS

CONS

Double-entry accounting
Requires programming expertise to modify source code
Completely free open-source software that can be customized by programmers
Very limited customer support options
Does not require an internet connection after installation
Can't access remotely
Can be installed on multiple platforms
Single-user system
Visit GnuCash Accounting Software
GnuCash Case Study
We used the case study method to evaluate GnuCash's features across 11 key areas that are essential for small business accounting software. Here are the results of our study:
GnuCash vs Competitors FSB Case Study
Touch the graph above to interact Click on the graphs above to interact
GnuCash: FREE

Sunrise: FREE

QuickBooks Online: Starting at $30/month; $85 as tested
Because GnuCash doesn't have inventory and project accounting features, it's at a disadvantage compared to QuickBooks Online, our pick for best small business accounting software, and Sunrise, another free accounting application.
GnuCash Accounting Software Pricing
GnuCash is completely free, but its team of volunteers created a donation page for those who want to contribute to the open-source community. GnuCash is available to download for Linux, Microsoft Windows, and Mac OS X devices.
GnuCash Features
Despite being free software, GnuCash offers an extensive list of features designed to simplify small business accounting functions. Below is an overview of some of its most notable features.
After installing the software, you'll see a blank white screen. When you open GnuCash for the first time, you'll have to manually set up your company's books, and there's no setup wizard to guide you. Once you set up your chart of accounts, all accounts and their balances will appear on the top left portion of the screen. Overall, GnuCash is complex software to use if you're not an accountant.
GnuCash has a traditional interface design, and the interface and user experience aren't ideal. It's quite outdated and could use a visual revamp. The small font size can also be a problem for some users.
Also, GnuCash doesn't have an autosave feature, so if you find yourself entering hundreds of lines of accounting data, don't forget to hit the save button often. However, if you know how to program, you could tweak the source code to autosave your work.
GnuCash General Features Video
To access the accounts payable (A/P) module, go to the vendor overview under the Business menu. GnuCash's A/P module isn't the most visually appealing. It utilizes a lot of windows when creating vendors, editing vendors, creating payment terms, and billing:
What we like in billing is that you can assign billable expenses to customers to add them to the customer's invoice at a later time. This feature is often present in paid accounting software programs but is a rarity in free software. Though the billing function doesn't have the best form design, we're still giving it credit for its advanced features.
Once you're done with the bill, you can view billing details under the Entries section of the billing module. If you have recurring expenses, you can set recurring billing for that expense, and GnuCash will include it in its scheduled transactions tab.
When using the A/P module, ensure that you have entered all jobs, items, and vendors before creating a bill; it would be tedious to do it all as you're creating the bill. GnuCash also doesn't have an auto-record function, so the software won't record a new vendor automatically just by entering the vendor's name in the field. Overall, we find the A/P module challenging to use, even for certified public accountants (CPAs). The navigational flow isn't as streamlined as other accounting software programs we've reviewed.
GnuCash Accounts Payable Video
---
The accounts receivable (A/R) module is in the "customers" overview. You can manage your customers here, add new ones, and view their information. The dashboard only shows customer information. Outstanding balances aren't readily available in the A/R module dashboard.
The invoice form is similar to the billing form. Once the invoice is created, you can view invoice details in a separate tab. You can change the income account affected, quantity, price, applicable discounts, and taxes. After posting the invoice, you can print the invoice. Its design is traditional, and it has no attractive template or colors.
We can't recommend GnuCash for invoicing because it doesn't provide customization features. Instead, check out Zoho Books for its excellent invoicing functionality like adding logos, changing colors, and modifying font styles.
Just like the A/P module, we're giving the A/R module a low score in subjective ease of use. During testing, we found it challenging to use GnuCash. It has a steep learning curve, and it takes time to master the software, so we can't recommend this for DIY business owners.
GnuCash Accounts Receivable Video
---
For a free program, cash accounting in GnuCash is impressive. The reconciliation feature is excellent. It presents cash receipts and disbursements side-by-side. You can tick the box if the records match the items listed in your bank statement:
If items that haven't been recorded appear on the bank statement, you can exit the reconciliation window and create an expense entry for bank service charges. Don't worry, because GnuCash will remember the items you've ticked, and you'll also see recent transactions added. After you reconcile accounts, GnuCash won't generate a bank reconciliation statement automatically. You'll have to go to Reports to create one.
Even though it's free desktop software, you can connect your bank account in GnuCash—and there's a setup wizard to help you connect. Overall, we're pleasantly surprised with GnuCash's cash management features and consider it the main strength of the software.
GnuCash Banking and Cash Management Video
---
GnuCash doesn't have project accounting features. Though you can add service items, it's still not enough for project accounting—we want to see features that can track project progress and costs. We recommend Zoho Books for project accounting. In Zoho Books, you can create projects, allocate costs to projects, and create budget-to-actual comparisons.
Unfortunately, GnuCash skips inventory features. This is quite disappointing because inventory is an essential component of an accounting system, especially for retail businesses. If you need inventory features, we recommend QuickBooks Online and QuickBooks Desktop.
QuickBooks Online is ideal for cloud-based inventory tracking. However, if you prefer desktop software, QuickBooks Desktop also has excellent inventory tracking features that can help you manage inventory stock levels and costs.
Adding sales taxes to invoices is convenient in GnuCash. Taxes are also presented in the printable invoice. The only struggle here is that it's hard to view sales tax liability in detail. We prefer seeing the sales tax liability in detail so that users can see all transactions with sales tax plus sales tax adjustments from credit memos.
GnuCash doesn't have fixed asset accounting features. You can only classify an asset as a fixed asset for balance sheet reporting. However, you'll have to manually record depreciation entries and track other fixed asset information like asset numbers and details in a spreadsheet. Xero is the best accounting software for fixed asset accounting because it has a dedicated fixed asset manager, which is unusual for small business accounting software.
Reporting isn't one of GnuCash's noteworthy features. It can generate basic financial reports, but we didn't find it useful enough for small business reporting. Here are the reports available and unavailable in GnuCash:
Available Reports

Unavailable Reports

Balance Sheet (not comparative)
Profit and Loss (P&L) Statement (not comparative)
A/R Aging
A/P Aging
Income/Loss by Customer
Transaction List by Customer
General Ledger
Trial Balance

Income/Loss by Month
Income/Loss by Class
Income/Loss by Location
Income/Loss by Project
Unbilled Charges
Unbilled Time
Expenses by Vendor
If you need help or assistance using GnuCash, you can check the self-help information online. There's no way to contact GnuCash by phone, email, or live chat. Zoho Books is an excellent alternative software if you want better customer service.
GnuCash doesn't have a reliable mobile app. While coders have introduced GnuCash apps for both iOS and Android, the apps don't communicate with GnuCash on your computer and don't contain all of the features, so we're giving GnuCash zero points in this area.
Assisted Bookkeeping Options
We haven't seen any bookkeeping service catering to GnuCash users in our research. Also, GnuCash doesn't offer bookkeeping assistance of any kind on their website.
Integrations
There are no direct integrations with GnuCash based on their support page. However, we think that integration is possible since GnuCash is open-source software.
GnuCash Accounting Software Alternatives
| | | |
| --- | --- | --- |
| Best for: Businesses looking for free software that is easy to use. | Best for: Businesses who prefer desktop accounting software with inventory and project accounting | Best for: Businesses who want to create customizable invoices and have easy access to customer support |
| Software from: $0 | Software from: $349 | Software from: $0 |
Bottom Line
GnuCash is a free software product that doesn't have hidden charges or credit card requirements. Like most open-source software, GnuCash is difficult to use. The interface is old-school, and even experienced bookkeepers will need time to learn the program.
If you have plans to modify the source code to enhance GnuCash, we recommend speaking with a programmer. Overall, if you're looking for software that can be used "out of the box," there are better free options available, like Sunrise.