Best Free Accounting Software Programs for 2023
Sole proprietors and freelancers can often use free accounting software to track income and expenses to file tax returns. The best free accounting software should include the ability to track all income and expenses, import bank account transactions, and produce basic financial reports like profit and loss, balance sheets, and cash flow reports.
Here are our top five recommendations for the best free accounting software for small businesses:
Software

Free Plan Limitations

Scalable, Such as Availability of Premium Plans

Accessibility

Standout Free Features

No limitations

✕

Cloud

Unlimited users
Accounts payable (A/P)
Accounts receivable (A/R)

Only for businesses with less than $50,000 in revenue; only one user

✓

Cloud

Fantastic mobile app
A/R
A/P

Only one user

✓

Cloud

Invoicing
Assisted bookkeeping

Only one user

✕

Desktop only (Windows, Linux, and Mac)

Open-source; customizable
Cash and amortization tracking

Limited to companies with five employees

✓

Desktop only (Windows and Mac)

Bank reconciliation
Intuitive workflow diagram
Retailers need accounting software that tracks their cost of goods sold (COGS), which the free cloud-based software on our list won't do. We highly recommend any business with significant inventory spend the money to subscribe to QuickBooks Online Plus for high-quality inventory accounting in easy-to-use software. You can check out our best small business accounting software, which have some advanced accounting features like inventory management.
Wave: Best Overall Free Accounting Software

Pros
Free accounting and invoicing
Easy to set up
Vendor bills and customer invoices can be created and tracked easily
Offers bookkeeping assistance for a fee
Cons
Bank reconciliations don't work if there are checks written that have not cleared the bank
Very limited mobile app functionality
Cannot track project profitability
Features
Bookkeeping support through Wave Advisor at $149 per month
Assisted payroll services through Wave Payroll for $35 per month for tax service states and $20 per month for self-service states
Recurring invoices
Autofill items into invoices and bills
Sales tax tracking
The free features that we like the most are the following:
Unlimited user access: Wave lets you add as many users and companies as needed for free. Most free bookkeeping software include only one user, and you'll have to upgrade to a paid plan to add multiple users.
Managing unpaid bills: A/P is Wave's strongest feature. It makes it easy for users to track bills, purchases, and vendors. You can also enter bills and expenses without paying.
Invoicing: Despite being free, Wave is good at invoicing. You can customize invoices in different ways, such as choosing from various templates, including your logo, and adding a personalized message.
Wave has a very minimalistic dashboard, which includes different tabs, such as launchpad, sales and payments, purchases, accounting, and banking. As you scroll down, you'll see charts displaying a summary of your income and expenses, invoices and bills payable, an expense breakdown, and other important information about your business.
Wave is a totally free software with no higher premium plans. Therefore, it is not a scalable solution for growing businesses. If you envision your business to grow in the near future, we recommend choosing paid accounting software like QuickBooks Online. For only $30 per month for one user, you get the most basic bookkeeping functions you'll ever need as a startup.
Zoho Books: Best for Businesses With Less Than $50,000 in Revenue

Pros
Free plan for businesses with less than $50,000 in annual revenue
Competitive features at an affordable price
Can reconcile bank accounts even when checks are outstanding
Capable mobile app
Cons
Free plan is only for a single user
Billing, inventory, and project accounting is available only in the Professional and Premium plans
Custom reports and budgeting is available only in the Professional Plan
Features
Manage up to 1,000 invoices per year
Online and offline payments
Recurring invoices
Mileage and expense tracking
Bank and credit card statement imports
Payment gateways through PayPal and Stripe
Here are the free features that you'll get from Zoho Books' free plan:
Invoice customization: Zoho Books' invoice customization feature is commendable. Users can manipulate the look and feel of the invoices—you can add a logo, change the template, colors, and font styles, and add a personalized message after the invoice.
Mobile app: Zoho Books' mobile app is the best among all the programs we've reviewed. It is helpful for doing regular tasks like sending invoices, entering bills, and receiving payments. Users can also view reports, track time, and categorize bank feed expenses on the mobile app.
Zoho integrations: The free version can be integrated with other Zoho apps, including Zoho CRM, Zoho People, Zoho Expense, and Zoho Inventory.
Zoho Books' dashboard includes a list of your bank and credit card accounts and a summary of your financial transactions, including your total payables and receivables, cash flow, income and expenses, and projects.
Zoho Books' free version has a $50,000 annual revenue limit. If your small business is not yet on that level, you may stay in the free plan. However, Zoho Books is scalable and very flexible. We highly recommend it if you want to start free and stay in one accounting software provider.
The monthly pricing per organization of Zoho Books's paid tiers are as follows:
Standard: $20 per month for up to three users; can send up to 5,000 invoices per year
Professional: $50 per month for up to five users; unlimited invoices
Premium: $70 per month for up to 10 users; unlimited invoices
Elite: $150 per month for up to 10 users; unlimited invoices
Ultimate: $275 per month for up to 15 users; unlimited invoices
Add-ons:
Additional users: $3 per user, per month
Receipts scanning: $10 for 50 scans per month
Snail mail credits for sending invoices: $2 per credit
ZipBooks: Best for Creating & Sending Unlimited Invoices

Pros
Unlimited invoices are very easy to create and track
Easy to use, even for nonaccountants
Able to attach receipts to transactions
Unlimited customers and vendors
Cons
No mobile app
Can only connect one bank or credit card account
Cannot import transactions from comma-separated values (CSV) or spreadsheet files
No inventory tracking features
Features
Unlimited invoicing to unlimited customers
Payment gateways from PayPal or Stripe
Account for value-added tax (VAT), taxes, and invoice discounts
Multicurrency invoicing
Track vendor and customer details
The best features of ZipBooks Free are:
Invoicing: ZipBooks' invoicing screen is very user-friendly, even for non-accountants. It has readily available templates that you can customize in a few seconds.
Assisted bookkeeping option: If you want a personal bookkeeper to handle bookkeeping and assist in preparing tax filings, ZipBooks offers a bookkeeping plan that includes the ZipBooks software for free.
ZipBooks' dashboard is the first thing you'll see when you log into your account. It gives you quick access to its most commonly used features, such as invoicing, transactions, contacts, and payroll.
ZipBooks is also a scalable option on this list—but it's not as scalable as Zoho Books. Upgrading to ZipBooks Sophisticated can give you advanced accounting features, though not as advanced as Zoho Books Ultimate. We recommend choosing ZipBooks over Zoho Books if there's no need for advanced accounting features like advanced analytics, multi currency handling, and real-time reporting.
The paid plans of ZipBooks are as follows:
Smarter: $15 for five users
Sophisticated: $35 for unlimited users
Are you unsure between ZipBooks and Wave? Read our ZipBooks vs Wave comparison to learn which free accounting software is more suitable for your needs.
GnuCash: Best Open-Source Accounting Software

Pros
Outstanding cash management and amortization features
Free and customizable
No internet connection required
Cons
Requires programming expertise to modify or enhance the source code
No option to remotely share data with another user
Very hard to use
Customer support is software manual only
Features
Checkbook-style register for recording cash, check, and credit card transactions
Transaction scheduling
Customizable reports for profit and loss (P&L) statements, balance sheets, portfolio valuations, and cash flow
Multicurrency accounting
Stocks and mutual fund accounting
The best free features we like from GnuCash are as follows:
Open source: Because it's open-source software, programmers can modify or enhance the source code to strengthen the security or improve functionality. Since the source code is readily available, GnuCash can be redesigned to be a powerful accounting system that's customized to your needs.
Cash and amortization tracking: You can track your cash flow easily, reconcile your accounts, and even connect your bank account. GnuCash's amortization features help you segregate your long-term loan payments into interest and principal, so you can see how much is deducted from the principal and how much interest you have paid.
GnuCash has a spreadsheet-like dashboard, which shows a list of your accounts and income and expenses. The dashboard looks a bit outdated, and it may be difficult to navigate, especially if you're used to cloud-based software.
GnuCash is an open source accounting software that can be modified by altering its source code. This software is scalable up to a certain extent, but we believe that small businesses will find it difficult. Since altering its source codes requires an IT expert, the cost of modifying or upgrading GnuCash's codes weighs more than the benefits it has to offer. Hence, we recommend choosing scalable free accounting software in this guide, like ZipBooks and Zoho Books.
NCH Express Accounts: Best Free Desktop Accounting Software for Businesses With 5 or Fewer Users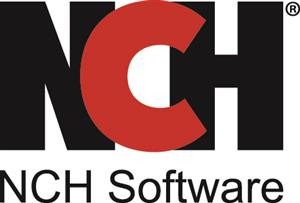 Pros
Reconcile bank and credit card accounts even when timing differences exist
Free for companies with fewer than five users
Easy to use considering it's a traditional accounting software program
Cons
Cannot establish a live connection with your bank or credit card account
Remote access to your program requires configuration of your firewall and router
No mobile app
Steep learning curve for non-accountants
Features
Sales and A/R management and reporting
Basic financial statements and other specific financial reports like sales by customer report, sales by salesperson report, and many more
Purchases and A/P management and reporting
Check creation and printing
Purchase order creation
The best free features of NCH Express are as follows:
Bank reconciliation: NCH Express Accounts, one of our best bank reconciliation software, offers a convenient bank reconciliation feature—you can add or edit transactions easily without leaving the reconciliation.
Intuitive workflow diagram: NCH Express Accounts provides a workflow diagram within each accounting function that helps users understand the accounting cycle within the area and shows them where they should enter transactions.
When you log into your account, you'll see a traditional dashboard with a workflow diagram. We are unimpressed with it, as the small fonts can be hard to read.
NCH Express Accounts is, by default, a paid software. However, it has free software for businesses with five or fewer users. If you expect the number of employees to grow in the coming months, we recommend buying the paid versions for ease of use.
The paid plans of NCH Express Accounts are as follows:
Express Accounts Plus: $129 one-time payment
Express Accounts Basic: $99 one-time payment
Add-ons:
Express Invoice Plus: $139 one-time payment
Inventoria Corporate Edition: $195 one-time payment
Reflect CRM Plus: $35 one-time payment
Microsoft Excel is a helpful tool to supplement your free accounting software by providing some of the missing accounting functions. Read our article on how to use Excel for accounting to learn how to track invoices, bills, COGS, and inventory costs. Plus, you get a free downloadable template.
How We Evaluated Free Accounting Software
We evaluated the best free accounting software in terms of general features and whether they have the basic functions of paid solutions, such as bank feeds and bank reconciliations. Finally, we assessed the platforms based on pricing, ease of use, and our own expert evaluation.
40% of Overall Score
We considered the software's general accounting features, banking, A/P, A/R, tax, and reporting features. Since we were evaluating free applications, we gave higher points to products that offered premium accounting features. Moreover, we looked into whether or not they contained at least the basic features needed in small business accounting.
5% of Overall Score
Inventory accounting appears to be an elusive feature in most free accounting software. If you need inventory accounting, we recommend going with a paid accounting program. Hence, we gave inventory a light weight. We evaluated the software's ability to track inventory costs and stock levels. More importantly, we took into consideration whether the software could automatically track the COGS and compute the cost of ending inventory.
5% of Overall Score
Just like inventory accounting, project accounting is an elusive feature. Project accounting is essential for service-based businesses looking for a free accounting software product. That's why we evaluated the software's ability to do more than just bill clients and create estimates.
25% of Overall Score
Most users looking for a free accounting software service intend to self-manage the books. For ease of use, we gave higher scores to products that are easy for non-accountants to use. We also considered accessible customer service and support networks.
5% of Overall Score
A mobile app should help on-the-go users keep their books organized. It should let users send invoices, send payments, receive payments, and enter bills. We also like to see advanced features, like viewing reports and recording time worked.
20% of Overall Score
We considered user ratings in the evaluation of free accounting software. User reviews have a large percentage because we want to take into account the feedback of actual software users. Since these platforms are free, there is an abundance of reviews from users who have tried the software.
*Percentages of overall score
Frequently Asked Questions (FAQs)
When do I use free accounting software?
If you are a budget-conscious small business or freelancer and only need simple accounting, like income and expense tracking and invoicing, then you should consider free accounting software. Don't use free tools if you buy and sell goods as you'll need to calculate your COGS by hand.
How do I choose the best free accounting software?
When looking for the best free accounting software, determine the features you need. Do you require an invoicing solution? Do you have multiple users? Do you want the ability to manage projects? Figure out which functions are important to you and find out which programs offer those. Other factors you should consider include ease of use, customer support, and user reviews.
What are the important features of free accounting software?
Small businesses should look for essential features, such as income and expense tracking, invoicing, and reporting. Also, check if the software has a free mobile accounting app—which is important in today's digital age. We recommend Zoho Books' mobile app because it allows you to perform many basic functions, such as sending invoices, recording bills, accepting payments, and recording time worked.
Bottom Line
Wave is the overall best free accounting software for small businesses because it has no limitations, unlike other free options. Both ZipBooks and Zoho Books have great free plans but are limited only to a single user. Moreover, Zoho Books sets a $50,000 annual revenue limit to qualify for the free plan. We recommend choosing either one if you have plans to scale in the near future.
If you're looking for accounting software with all the accounting features you'll ever need, we recommend checking out QuickBooks Online Plus.