The best free accounting software should include the ability to track all income and expenses as well as produce basic financial reports like the profit and loss, balance sheet, and cash flow reports. We've identified five great free accounting software options for small businesses.
Top 5 Free Accounting Software
How to Choose the Best Free Accounting Software for Your Small Business
If your small business cannot afford accounting software, you're not necessarily stuck using an Excel spreadsheet. During our research, we found great options for accounting software that have at least one plan that is free and does not expire. Here are a few things to consider when choosing the free accounting software for your small business:
Price: All of the software options we present have at least one free plan that does not expire. You might also consider the cost of their more advanced plans that might be needed as your company grows.
Wave: Best Overall Free Accounting Software for Small Businesses

Wave is the best overall free accounting software for small businesses because it offers features that rival expensive software. It goes beyond basic bookkeeping by offering an unlimited number of users and the ability to track more than one business with a single login.
| Pros | Cons |
| --- | --- |
| Bank accounts are reconciled easily | Remote access to full software is through mobile web instead of app |
| Bank transactions are imported automatically | Integrations are limited compared to more expensive software |
| Outstanding vendor bills and customer invoices can be tracked easily | No time tracking for employees or contractors |
| Wave Receipts mobile app provides easy receipt scanning | |
Wave Pricing
Wave is 100% free and does not offer a paid plan. Wave does charge for accepting online payments and processing payroll. However, even expensive software generally charge extra for these services.
Wave Features
Provide estimates and quotes: Email a customer an estimate or quote for services or products to be provided, and then turn the estimate into an invoice when the customer accepts.
Track outstanding invoices: Create invoices, accept online payments from customers for a fee, and generate an accounts receivable (A/R) report to view customers that owe you money.
Pay bills on time: Enter your bills into Wave and run an accounts payable (A/P) report that shows the amount and due date of your unpaid bills.
Scan receipts from anywhere: Use the Wave Receipts mobile app to scan receipts with your smartphone's camera.
Connect your bank and credit card accounts: Connect an unlimited number of bank and credit card accounts to Wave and then classify transactions as they are imported.
Reconcile bank accounts: Reconcile bank accounts easily to make sure all income and expenses are included.
Print financial statements: Generate all three primary financial statements in Wave: balance sheet, profit and loss (P&L) statement, and statement of cash flows.
Access your account from anywhere: Access your Wave account on your mobile browser, or use the mobile apps, Wave Invoice and Wave Receipts.
Pay employees: Pay employees for a fee and produce the required W-2s and 1099s.
For more information, read our complete Wave review.
Sunrise: Best Free Accounting Software With an Assisted Bookkeeping Option

Sunrise's approach to small business bookkeeping is unique. Predominantly, Sunrise is an online bookkeeping service, but they make their accounting software available for free to any small business that wishes to do their own bookkeeping. This is ideal for new companies that want to do their own books for now but can convert to assisted bookkeeping when they become larger.
| Pros | Cons |
| --- | --- |
| Features comparable to high-priced accounting software | Program is not as easy to use as some free programs |
| Connect unlimited banks | Reports are very limited |
| Seamlessly transition to assisted bookkeeping in the future | |
Sunrise Pricing
The Sunrise Self Service plan is free and includes the accounting program. Customers can upgrade to the monthly bookkeeping plans to receive support from a dedicated bookkeeper. The monthly bookkeeping plans range from $149 to $499 per month.
Sunrise Features
Create invoices: Create and email custom invoices created from scratch or converted from customer quotes.
Track invoices: Track customers that owe you money on the Invoices dashboard.
Connect bank and credit card accounts: Connect unlimited bank and credit card accounts.
Input bills: Input bills as you receive them and track their due dates on the Expenses dashboard.
Match transactions: Match transactions imported from your bank to existing transactions with a unique click and drag interface.
Print reports: Produce an income statement and balance sheet.
Scan receipts: Upload receipts using the Sunrise mobile app or from your desktop computer.
Access anywhere: Access your account via a very nice mobile website versus a traditional app.
Invite multiple users: Invite team members to access your company books.
Set up multiple companies: Create multiple companies within the same Sunrise account.
ZipBooks: Best Free Accounting Software to Create Simple Invoices

ZipBooks is the best free accounting software to produce simple, great-looking invoices. ZipBooks provides an invoice template that you can customize with your logo and then fill-in your sales information. It couldn't be easier to create and send invoices.
| Pros | Cons |
| --- | --- |
| Unlimited invoices are very easy to create | Unpaid bills cannot be tracked |
| Unlimited vendors and customers | Only one bank can be connected |
| Digital payments accepted through Square or PayPal | Only one user allowed |
ZipBooks Pricing
ZipBooks has three pricing plans for small businesses that range from free to $35 per month. The plans ZipBooks offers are:
ZipBooks Starter: $0
ZipBooks Smarter: $15 per month

Connect to multiple bank accounts
Includes five users

ZipBooks Sophisticated: $35 per month

Tag transactions with location and project
Includes unlimited users
ZipBooks Starter Features
Create invoices: Invoices are very simple to create and do not require setting up complicated products or services as done in other accounting programs. The downside is without defined products and services, the invoices can take longer to complete.
Track invoices: After sending invoices, produce an A/R report to track the amount owed to you by customers.
Connect bank and credit card accounts: Connect one bank account and import transactions.
Input transactions: Track an unlimited number of bank and credit card accounts by manually entering the transactions.
Print reports: Produce an income statement, balance sheet, and A/R schedule.
Integrations: ZipBooks integrates with PayPal and Square to accept online payments.
Mobile access: The ZipBooks mobile app is available for both iOS and Android devices.
GnuCash: Best Free Desktop Accounting Software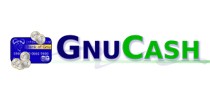 GnuCash is the best free accounting software for businesses that want a desktop program for either Windows or Mac. The software is open-source, but programming is not required as the downloadable version is feature-packed. While the program states it is primarily for personal finance, it has all the features of a small business bookkeeping system. The program is very powerful, but it is difficult to use and will take time to learn.
| Pros | Cons |
| --- | --- |
| Open-source software can be customized by programmers | Difficult to use |
| New user tutorial downloads with program | Only accessible from a desktop computer |
| Incredible list of reports | Invoices cannot be emailed directly from program |
GnuCash Pricing
GnuCash is 100% free, but the volunteer developers that support GnuCash accept donations. You can download the software to your Windows, Linux, or Mac computer for free with no credit card required.
GnuCash Features
Access help documentation: A PDF help manual and tutorial downloads with the program and is accessible through the help menu.
Create invoices: Create invoices, track their due dates, apply customer payments, and run an A/R aging report.
Enter bills: Enter your bills, assign due dates, and run an A/P aging report
Input transactions in checkbook-style register: You can input transactions directly into registers, but this might take some accounting knowledge since you'll need to know which accounts are affected by the transaction.
Scheduled transactions: You may set up recurring transactions that will post automatically based on a specified date
Connect bank accounts: You should be able to connect your bank account, but the interface is very complicated and will take time and research to set up.
Financial reports and graphs: GnuCash offers users plenty of customizable reports like P&L statement, balance sheet, and cash flow statement.
Brightbook: Best Free Accounting Software to Issue Invoices in Any Currency

Brightbook allows you to issue an invoice in any currency, and will convert it to your home currency automatically. This is great free software for small companies that have clients in different parts of the world. While Brightbook is great for invoicing, collections, and bill payments, it is not a double-entry bookkeeping system, so it's not right for businesses that require a balance sheet report.
| Pros | Cons |
| --- | --- |
| Invoices can be issued in any currency | Not a double-entry accounting system so no balance sheet is available |
| Intuitive interface is easy to use | No mobile app and the mobile website is small and hard to read |
| Unlimited companies | Bank statements can be individually imported, but banks cannot be connected to your account |
| Unlimited users | Only reports available are the profit and loss report and aged A/P |
Brightbook Pricing
Brightbook is completely free.
Brightbook Features
Create invoices: Create and email invoices in any currency and they will be converted to your home currency. View who owes you money on the Clients screen.
Enter bills: Input bills and attach a PDF of the receipt. View a list of unpaid bills, along with vendors and due dates.
Import bank statements: Import bank and credit card transactions from OFX and QIF files, which are available for export from most banks.
View reports: View your profit and loss report online, but no balance sheet is available.
Create multiple users: Invite multiple users to view and edit your books, including an external accountant.
Create multiple companies: Manage the books for multiple companies by creating additional businesses within a single login.
When to Get Paid Accounting Software
You should consider purchasing accounting software for your businesses if you can't find the features you're looking for or struggle using free software. Paid accounting software usually has better customer support and more features. I recommend browsing our list of best small business accounting software to get started.
Bottom Line
We've provided a list of great free accounting software. Both Wave and Sunrise offer great full-featured accounting software, while ZipBooks provides simple invoice creation, and Brightbook allows invoices in multiple currencies. GnuCash is a complicated program but provides incredible power and flexibility to users that are dedicated to learning.