Best Alternatives to QuickBooks Desktop Pro & Premier 2023
QuickBooks Desktop is a leading desktop accounting software, but great alternatives have emerged. Depending on the needs of your business, the options are designed to streamline accounting processes and facilitate enhanced financial decision-making. In this article, we explore the pricing, features, and use cases for four alternatives to QuickBooks Desktop Pro and Premier in 2023:
Fit Small Business' mission is to provide small business owners with the best answers to their small business questions. Whenever possible, we evaluate all the software we recommend by conducting our in-depth case study, where our experts determine the strengths and weaknesses of each software by recreating real-life bookkeeping scenarios.
We evaluate all software on the same set of criteria, regardless of whether they are a partner company. There are only two scenarios where we may recommend software that has not been subjected to our case study:
It is not a complete bookkeeping system.
When we don't have access to evaluate it.
---
Comparison of the Best Alternatives to QuickBooks Desktop
Pricing

Number of Users

Ease of Use

Banking

Invoicing

Track/Pay Bills

Inventory

$799 to $1,999 per year

1 to 5

★★★★

★★★★★

★★★★★

★★★★★

★★★★★

$578 to $4,108 per year

1 to 10

★★

★★★★

★★★★

★★★★

★★★

Free with a QuickBooks Online subscription ($30 to $200 per month)

1 to 25

★★★

★★★★★

★★★★★

★★★★★

★★★★★

Free for up to 5 employees
$129 or $159 one-time payment
$105.96 annually for quarterly plan

1

★

★★★

★★★

★★

★★★

Free

1

★

★★★

★★

★★★

★★

Rating Explanation:

★★★★★: Excellent

★★★★: Very good

★★★: Good

★★: Fair

★: Poor

N/A: Feature is unavailable
Sage 50cloud: Best Overall Desktop Software as an Alternative to QuickBooks Desktop

Pros
Unlimited users
Customer support is easily accessible via email or live chat
All data is backed up to the cloud via Remote Data Access
Powerful reporting and project accounting capabilities
Cons
No built-in mileage or time tracking features
Third-party integrations are limited
Mobile app can only be used to capture receipts
Only allows up to 10 users; must purchase additional licenses for more
Pricing
Sage 50cloud offers a choice of three subscription plans and the option to pay either monthly or annually. Prices are based on number of users and available features. The annual pricing for each plan is below:
Pro Accounting: $578 (1 user)
Premium Accounting: $970 to $2,222 (1 to 5 users)
Quantum Accounting: $1,610 to $4,108 (1 to 10 users)
Despite its name, Sage 50cloud is locally installed desktop software—not cloud software. We selected it as the overall best QuickBooks Desktop alternative because of its robust set of accounting features that rival QuickBooks Desktop's, like inventory management. It provides functionality for accounts receivable (A/R) and accounts payable (A/P) management and financial reporting, and it integrates with Microsoft 365—an integration that QuickBooks Desktop lacks.
Sage 50cloud lost points in the ease of use category, where it received an average score because it is difficult for business owners without accounting experience to use. However, similar to QuickBooks Desktop, its project accounting capabilities received a perfect score from us. If you're seeking a comprehensive desktop software with cloud connectivity, Sage 50cloud is an excellent option.
Project accounting: Sage 50cloud's project accounting features include the ability to create projects, set project estimates, and assign project costs. It can also compare actual to estimated project costs.
Reporting: Sage 50cloud offers a variety of reports; including comparative balance sheets and profit and loss (P&L) statements, A/R and A/P aging reports, unbilled time and unbilled charges, a general ledger, and transaction list by customer.
Integrations: With more than 100 available integrations, Sage 50cloud can connect to third-party applications, including ecommerce and time tracking. The most popular integration is with Microsoft 365, which is available for an additional $150 per year and gives you access to Word, Excel, Access, PowerPoint, and Outlook.
Customer support and training: Sage 50cloud has a variety of customer support options through phone, email, and chat for any questions you may have. Online training resources, as well as webinars and user forums, are also available to help you maximize your use of the software.
Inventory management: Sage 50cloud offers robust inventory management capabilities. You can track and manage inventory levels, set reorder points, create purchase orders, and generate reports to gain insights into inventory performance.
Project-based businesses: Professional services firms, construction companies, and other project-based businesses will find Sage 50cloud's project accounting features especially useful. These features include job costing, project budgeting, progress billing, job cost reporting, and project-specific invoicing.
Businesses with multiple entities: Sage 50cloud is one of our best QuickBooks alternatives, specifically for desktop users needing multicompany accounting, because of its ability to consolidate unlimited companies with the Premium and Quantum plans.
Businesses tracking sales tax: Sage 50cloud offers many useful features for tracking sales tax, including the ability to set up tax rates and track taxes through the sales tax liability account.
Overall, the consensus of Sage 50cloud users is that its project accounting and reporting features are outstanding. The ability to access customer support and training easily is a bonus.
While Sage 50cloud offers a mobile app, it cannot capture receipts. Another drawback is that the software lacks built-in mileage and time tracking features.
The solution earned the following average scores on these popular review sites:
G2: 3.8 out of 5 stars based on about 130 reviews
Software Advice: 3.81 out of 5 stars based on around 330 reviews
GetApp: 3.8 out of 5 stars based on about 340 reviews
QuickBooks Online Desktop App: Best Cloud-based QuickBooks Desktop Alternative

Pros
Access multiple companies and switch between them easily
Navigation map view is similar to QuickBooks Desktop
Stay signed into app for six months without having to log in every time
Free with a subscription to QuickBooks Online
Cons
Unavailable for Mac users
Pricing can be high compared to similar products
No industry-specific features
Unable to track inventory assemblies
Pricing
QuickBooks Online offers a choice of four subscription plans, which range in price based on the number of users and available features. You can opt to use the QuickBooks Online desktop app with any of these plans.
Simple Start: $30 per month for one user
Essentials: $60 per month for up to three users
Plus: $90 per month for up to five users
Advanced: $200 per month for up to 25 users
The QuickBooks Online desktop app works in conjunction with QuickBooks Online to provide you with the same features as the web browser version but with the QuickBooks Desktop interface. It is an application that you can install on your desktop or laptop and provides many useful benefits, such as the ability to manage multiple companies simultaneously.
We selected it as the best cloud-based alternative to QuickBooks Desktop because it allows you to take advantage of the shortcuts you're used to in QuickBooks Desktop—but with the benefit of being connected to the cloud. Another added advantage is the fact that QuickBooks Online gives you access to its mobile app, whereas QuickBooks Desktop Pro's mobile app is very limited as its intended mostly for receipt capture. QuickBooks Online's scores are similar to QuickBooks Desktop, especially high in the cash management and reporting categories.
Access multiple companies: The QuickBooks Online desktop app allows you to access multiple companies in the same login session. Meanwhile, the web browser version of QuickBooks Online requires you to log out of one company file before opening another.
Customizable sidebar: With the QuickBooks Online desktop app, you can easily customize the left navigation bar and add a shortcut menu for commonly accessed tasks. This is as simple as clicking on the Add Shortcut button below the menu bar.
Manage multiple tabs and windows: If you're a QuickBooks Online power user or multitasker, the QuickBooks Online desktop app's ability to open multiple tabs or windows at the same time is great for you. This allows you to perform simultaneous activities, such as processing a payment, creating an invoice, and checking an unbilled time report.
Stay signed in: The QuickBooks Online will automatically remember your login credentials for six months if you click the "Stay signed in" checkbox during initial login. This feature is useful if you work on QuickBooks frequently.
Toggle between Desktop and Standard view: With the QuickBooks Online desktop app, you have the option of the Desktop view, or you can stick with the Standard view if you are comfortable with the web browser version.
Users managing multiple companies: The QuickBooks Online desktop app allows you to access and work on multiple company files at once, without needing to log in and out every time.
QuickBooks Desktop users that have switched to QuickBooks Online: Because the QuickBooks Online desktop app's interface is similar to QuickBooks Desktop, it is easy for QuickBooks Desktop users to adjust to the new software and customize it as desired.
Frequent QuickBooks Online users: If you're constantly logging in and out of QuickBooks Online, you may find it useful to download the QuickBooks Online desktop app, which allows you to stay signed in for up to six months without entering your login info.
While there aren't any specific user reviews for the QuickBooks Online desktop app, QuickBooks Online has received high marks for its user-friendly interface and ease of navigation. It is also praised for its responsive customer support and access to QuickBooks ProAdvisors.
While QuickBooks Online offers a wide range of powerful features, users pointed out that it can be more expensive than its competitors. Another drawback is that the software lacks industry-specific features and the ability to track time on the mobile app.
QuickBooks Online received the following average scores on these popular review sites:
G2: 4.0 out of 5 stars based on about 3,100 reviews
Software Advice: 4.33 out of 5 stars based on around 6,200 reviews
TrustRadius: 7.9 out of 10 stars based on about 1,600 reviews
NCH Express Accounts: Best Basic Desktop Software for Businesses With No Inventory or Project Accounting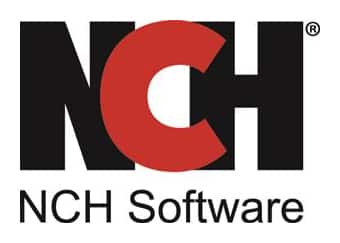 Pros
Free forever if your business has five or fewer employees
Multicurrency support
Quick download and installation for both Mac and Windows
Cost-effective compared to other accounting software options
One-time fee—no subscription required
Cons
Lacks a reliable mobile app
No payroll integrations
No project accounting features
Not scalable; only suited for freelancers or very small businesses
Pricing
If your business has five or fewer employees, you are eligible for a free Basic license. Otherwise, select from two software licenses; each is valid for a single installation. You can also sign up for the Express Accounts Plus quarterly plan, which gives you unlimited ongoing use of all professional version features and all upgrades.
Express Accounts Basic: $129
Express Accounts Plus: $159
Express Accounts Plus Quarterly Plan: $26.49 quarterly, or $105.96 per year
Add-ons, such Express Invoice Plus (an invoice management system), are available for $139.
If your business doesn't have a need for project accounting or inventory features, then NCH Express Accounts is a great alternative to and is much less expensive than QuickBooks Desktop. It is cost-effective and easy to use, with an option of two views—Desktop or Standard—to ensure a seamless user experience.
Unlike QuickBooks Desktop, it supports multiple currencies. It also includes essential accounting features such as bank reconciliation, A/R and A/P, and financial reporting. However, it lacks project accounting features and many specialized accounting reports, so it scored low in those areas in our evaluation.
Intuitive workflow diagram: The intuitive workflow diagram is intended to help with understanding the accounting cycle within each accounting function and show them where to enter transactions.
Bank reconciliation: NCH Express Accounts is one of our best bank reconciliation software because it lets you add and edit transactions easily without the need to leave the reconciliation screen. Although you can't connect your bank account, you can enter transactions manually or upload them from a comma-separated values (CSV) file.
Integrations with other NCH software: There are several integrations with NCH Express Accounts, including software in the realm of project management, timesheets, employee productivity, and inventory management.
Multicompany access: The Plus version of NCH Express Accounts allows you to run multiple businesses on one license. This includes businesses operating in multiple currencies.
Optional web access: NCH Express Accounts also offers an optional mobile browser access plan that can accommodate multiple users on the cloud at the same time.
Freelancers or small businesses who want free desktop software: We ranked NCH Express Accounts as one of the top free accounting software, especially for businesses with five or fewer employees. It allows you to track A/R and A/P, reconcile accounts, generate reports, and create estimates.
Business owners or managers with prior bookkeeping experience: Although NCH Express Accounts offers many of the features found in paid solutions, it requires some bookkeeping knowledge and isn't intended for novice users.
Businesses with fewer than 100 monthly transactions: NCH Express Accounts is best for businesses with a low volume of transactions because it cannot transfer transactions automatically from your bank via a live feed. You would instead need to enter each transaction manually, which could be tedious and potentially take a lot of time.
There are very limited reviews available for NCH Express Accounts, with only about 15 users providing feedback. It is also unrated in the Microsoft store.
The consensus among users is that it is inexpensive and easy to use and that it allows you to manage sales and purchases, track your bank accounts, and create customized invoices. However, one common complaint is that it lacks autofill options and a reliable mobile app.
NCH Express Accounts received the following average scores on these popular review sites:
GnuCash: Best Free Open-source Desktop Accounting Software

Pros
Free open-source software
Strong banking and cash management features
Powerful customization options available for programmers
Uses double-entry accounting
Cons
Initial setup can be confusing
Report customization options are limited
No customer support via phone, email, and live chat—only self-help online
Single-user system
Pricing
GnuCash is open-source software and is completely free to download for Microsoft Windows, Linux, and macOS X devices. GnuCash has a donation page available for anyone who wants to donate to support its community.
GnuCash received a very low score of 1.73 out of 5 in our case study because it lacks inventory, project accounting, a mobile app, and customer service. However, if all you're looking for is a simple way to track your income and expenses on desktop software, then you probably don't need those features. In that case, give GnuCash a try.
Despite its shortcomings, we selected it as the best free open-source desktop accounting software because of its other useful features, including multicurrency accounting and customizable reports. It also allows you to easily bill expenses to customers, and it has strong cash management features.
It is free to download and can be customized by an experienced programmer to fit the needs of your business. Unlike QuickBooks Desktop, it can be installed on several operating systems, like Windows, Mac, and Linux.
Customizable reports: GnuCash can generate basic financial reports such as a balance sheet, P&L statement, A/R and A/P aging, and a general ledger (GL). You also can customize these reports to view the desired information.
Cash management: One of GnuCash's best cash management features is that it allows you to connect a bank account using a setup wizard. It also has a powerful reconciliation feature that makes it easy to ensure that your accounting is accurate.
Multicurrency accounting: This allows you to manage your international customers. The platform supports more than 100 currencies and offers an option to set your preferred currency for viewing reports. You can also update the currency exchange rates both manually and automatically.
Billing expenses to customers: You can assign billable expenses to customers so that you can add them to their invoices later, a feature that is often not present in free accounting software. You can also set recurring billing for any expenses, which will be shown in your scheduled transactions tab.
Loan amortization: GnuCash can prepare an amortization schedule for any of your long-term loans and will separate your payments into principal and interest. This allows you to have a handle on how much of your payment is deducted from your principal as compared to interest paid.
Programmers who want to customize their accounting software: GnuCash is open-source software, and it is ideal for users with programming experience because its source code is available to anyone who wants to modify it. This allows you to tweak the source code to create specific accounting functions or enhance the source code to protect the data.
Small businesses dealing with multiple currencies: GnuCash is ideal for multicurrency accounting because it lets you record purchases, view reports, and set exchange rates easily.
Small businesses on a budget that want free desktop accounting software: GnuCash is completely free, making it a great option for freelancers and small businesses on a budget.
GnuCash has received limited reviews but most appreciate that it is free open-source software. Users also praised its ability to connect bank accounts and its comprehensive reconciliation feature.
The biggest complaint is its extremely limited customer support options. Without any access to phone, email, or live chat support, users are limited to its online help database.
GnuCash received the following average scores on these popular review sites:
How We Evaluated Best QuickBooks Desktop Alternatives
We evaluated the best alternatives to QuickBooks Desktop using our case study framework, and there are 13 categories in this case study:
5% of Overall Score
In evaluating pricing, we considered the billing cycle (monthly or annual) and number of users.
7% of Overall Score
This section focuses more on first-time setup and software settings. The software must be quick and easy to set up for new users. Even after initial setup, the software must also let users modify information like company name, address, entity type, fiscal year-end, and other company information.
7% of Overall Score
The banking section of this case study focuses on cash management, bank reconciliation, and bank feed connections. The software must have bank integrations to automatically feed bank or card transactions. The bank reconciliation module must also let users reconcile accounts with or without bank feeds for optimal ease of use. Lastly, the software must generate useful reports related to cash.
7% of Overall Score
The A/P section focuses on vendor management, bill management, bill payments, and other payable-related transactions. A/P features include creating vendors and bills, recording purchase orders and converting them to bills, creating service items, and recording full or partial bill payments.
7% of Overall Score
This takes into account customer management, revenue recognition, invoice management, and collections. The software must have A/R features that make it easy for users to collect payments from customers, remind customers of upcoming or overdue invoices, and manage customer obligations through analytic dashboards or reports.
10% of Overall Score
Businesses with inventory items should choose accounting software that can track inventory costs, manage COGS, and monitor inventory units.
10% of Overall Score
Service or project-based businesses should choose accounting software that can track project costs, revenues, and profits. The software must have tools to track time, record billable hours or expenses, send invoices for progress billings, or monitor project progress and performance.
4% of Overall Score
In this section, we're looking at sales tax features. The software must have features that allow users to set sales tax rates, apply them to invoices, and enable users to pay sales tax liability.
4% of Overall Score
Reports are important for managers, owners, and decision-makers. The software must have enough reports that can be generated with a few clicks. Moreover, we'd also like to see customization options to enable users to generate reports based on what they want to see.
30% of Overall Score
Ease of use gets the highest weight in this case study because we want to give more credit to easy accounting software. For this section, we considered customer service, support network, and a subjective expert opinion score. Users must have easy access to customer service channels in case of problems, questions, or assistance.
Support network refers to a community of software users that can extend professional help to businesses. Having an independent software expert perform the bookkeeping is good for overall ease of use. Lastly, our expert opinion score is our subjective rating based on our experience in trying the software.
5% of Overall Score
The software must also have a mobile app to enable users to perform accounting tasks even when away from their laptops or desktops.
4% of Overall Score
We went to user review websites to read first-hand reviews from actual software users. This user review score helps us give more credit to software products that deliver a consistent service to their customers.
*Percentages of overall score
Frequently Asked Questions (FAQs)
No, it is not, although Intuit has discontinued some versions of QuickBooks Desktop 2020 and will stop supporting them. These versions include QuickBooks Desktop Pro 2020, QuickBooks Desktop Premier 2020, QuickBooks Enterprise Solutions 20, QuickBooks Premier Accountant Edition 2020, and QuickBooks Enterprise Accountant 20.0.
---
We recommend GnuCash as the best free QuickBooks Desktop alternative because it is open-source software that can be installed on a variety of platforms. It also offers a range of features, including double-entry accounting, invoicing, budgeting, and financial reports.
---
Yes, you can still purchase QuickBooks Desktop 2023, which is the latest version of the software.
---
Bottom Line
QuickBooks Desktop may be one of the most popular desktop software applications on the market, but there are many other desktop alternatives to QuickBooks. Whether you're looking for cloud-based flexibility, advanced features, or budget-friendly options, the alternatives mentioned in this article offer robust solutions to meet your financial management needs.