Humanity Review: Is It the Right Scheduling Software for You?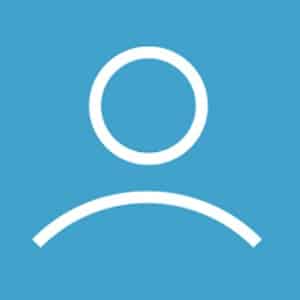 What We Recommend Humanity For
We've reviewed dozens of scheduling software for a variety of industries, and Humanity has impressed us with its auto-scheduling tools, compliance features, and flexible interface. Real-world users also praise it for its ease of use and features.
We especially think Humanity is best for:
Retailers: With an excellent mobile application, auto-scheduling that takes into account skillsets, and compliance tracking for health certifications, and more, this app ranked among our choices for best retail scheduling software.
Businesses with small staffs and multiple locations: The by-employee pricing makes this cost-effective if you have small staffs and multiple locations.
When Humanity Would Not Be a Good Fit
Businesses needing a basic scheduler: While we were impressed with the features Humanity provides, it may be too much for businesses that want a basic scheduler or time clock―you can get simpler options for free. If that's you, check out the providers in our best free employee scheduling software.
Businesses with a large staff and a single location: If you have staff of 20 or more but only one location, you may find comparable packages with by-location pricing. With Humanity, you'll be charged $100 for 20 employees if you get the classic plan. With 7Shifts, its Comp plan is free for one-location businesses with up to 30 employees. Homebase also offers a free tier but comes with a 20-employee limit for one-location businesses. If you decide to upgrade to both providers' paid plans, the monthly fees start at less than $40 ($34.99 for 7Shifts and $24.95 for Homebase).
Are you looking for something different? Read our guide to the best time tracking software for small businesses and top time and attendance software to find a service or software that's right for you.
Humanity Overview
PROS

CONS

24/7 year-round support via live chat
No free plan
Strong compliance tools
Need to spend at least $100 per month on any plan
Works for multiple locations
No social media-style group communication function
Auto-scheduling checks qualifications, seniority, and preferences in addition to availability and position
Humanity Pricing
A user is an employee, manager, or administrator with login credentials for the Humanity platform. Humanity has a $100 per month minimum, so if you have 20 or fewer employees, you are better off taking the $5 per user classic plan and taking advantage of all the perks. Keep in mind that once you go over 20 employees, the $3.50 per user Starter plan is cheaper. There's also a 30-day free trial. Check the table below for the features that come with the plans.
| Features | Starter | Classic | Enterprise |
| --- | --- | --- | --- |
| Price per Month | $3.50/user | $5 per user | Custom |
| Scheduling | ✓ | ✓ | ✓ |
| Availability and Time-off Management | ✓ | ✓ | ✓ |
| Notifications | ✓ | ✓ | ✓ |
| Auto-scheduling and Labor Costing | N/A | ✓ | ✓ |
| Compliance Tools, Certifications, and Reports | N/A | ✓ | ✓ |
| Time and Attendance; Custom Leave Policies; Geolocation | N/A | ✓ | ✓ |
| Payroll Exports | N/A | ✓ | ✓ |
| Demand-based Scheduling | N/A | N/A | ✓ |
| Application Programming Interface (API) | N/A | N/A | ✓ |
| 24/7 Year-round Support | ✓ | ✓ | ✓ |
Humanity Features
It's not difficult to get started with Humanity, but if you want to get the most of its functions, especially auto-scheduling, then it's worth taking the time to enter in all the information on each employee and location thoroughly. You can add employees in bulk through comma-separated values (CSV) file upload, but then Humanity leads you through details like skills, positions, tasks, and availability. Once an employee is set up, you can invite them to join through the mobile app and desktop version.
In 2020, Humanity was acquired by TimeClock Plus (TCP). With Humanity's scheduling tools and TCP's time clock features, users can manage shifts, employee record data, and time off requests more efficiently. Read on to learn how much Humanity costs and what the Humanity app is best used for.
Once set up, you can create schedules quickly by employee or position. If you create a position-based shift, you can set it as a recurring shift, add notes and required skills and, with the Classic plan, select autofill to have the software assign the right person. Autofill not only takes into account availability and position but also skills, certifications, and seniority.
You can review staffing needs to manage time off and availability issues and adapt the schedule to unexpected lulls or increased activity. The forecasting tools available in the Classic plan allow you to plan schedules with data from past performances including sales, store visitors, phone calls, and ticket volume. In addition, you can set rules to avoid issues like scheduling minors during school hours, putting an employee in back-to-back closing and openings, and scheduling someone for overtime when it's not necessary.
Humanity's team of experts tracks changing labor laws and programs these rules into the software to help you stay compliant in your state or city.
Humanity can help managers see when employees are underutilized, set a minimum time between shifts, and designate a maximum number of working days in a week. You can send announcements for open shifts or shift trades and have qualified employees pick up these shifts quickly through their mobile device—no more working down the phone lists.
---
Humanity's time clock is integrated into the system and available with all its plans, something you don't find with every scheduling software. You can have employees clock in and out via the web-based app or their mobile phone. With GPS and photo capture, you can ensure employees clock in from the correct location and eliminate buddy punching. You can set rules so that employees can't round their minutes, and mandate they clock in and out for required breaks.
Humanity tracks employee hours and attendance, creating time sheets your managers can view and approve for exporting into payroll.
---
Employee management is made more convenient with Humanity, where employees can see their schedules and easily click to notify managers if they cannot make it for any reason. They can request shift trades, set unavailability for long-term periods, such as for school schedules, and request time off. They can also see and pick up open shifts.
The group communications functions are not as robust as other software. For example, there is no news feed for general group chats. The Message Wall lets you make announcements, collect ideas, and post files such as company policies. Managers need to give employees permission to post on the wall.
---
The mobile app handles all the scheduling needs for Humanity but is focused on employees rather than managers.
Employees can see shifts, note unavailability, request trades, get summaries of their shift and task notes, and seek dropped shifts to take on more hours through their mobile phones or Apple Watches. The time clock lets them clock in and out of shifts and breaks, confirm work locations via GPS, take a selfie when clocking in (if required), and view time sheets. Employees can also see how many vacation days they have, request time off, and change availability settings.
There is no group chat function, but you can view the list of co-workers and select one to get their contact details and send a direct message or email. The Message Wall holds company announcements and important documents to be read.
Despite not having group chat, the mobile app is very highly rated by users on both Android (4.6 out of 5 stars) and iPhone (4.9 out of 5 stars). Users called it easy to operate and convenient. A couple noted problems concerning how it worked with Waitr.
---
Humanity lists three human capital management (HCM) integrations and 20 payroll partners, including ADP, Paycor, Paychex, Paylocity, OnPay, QuickBooks, and SurePayroll.
These integrations make it easy to pull scheduling and timecard information into the payroll and HR system while letting Humanity access paid time off (PTO) and other information. Humanity has articles on how to set up and use these integrations.
With the Enterprise plan, you can get custom integrations with POS software, but neither the website nor the knowledgebase mention any specific established POS integrations. Humanity customers will soon have access to TCP's integrations into 300-plus ERP, HCM, and payroll providers.
---
Humanity Reports uses real-time data, so you get the latest information regarding time and attendance, leave, employee absence, labor costs, and more. Its basic reports include time sheets, shifts, hours, tasks, and work units. You can also view tips, report break activity―important for showing compliance―and check availability. In addition, you can create custom reports by selecting fields, columns, and filters. Reports can be printed or saved in a CSV or XLS file.
---
Humanity Ease of Use
Auto-scheduling and templates
24/7 year-round live chat support
Illustrated help articles
Lots of features and choices
Some video guides
Humanity is a feature-rich program, which means you'll want to take time to explore it to learn all the great features, but it has some unique shortcuts. For example, when you drag and drop a shift, you have the option on the square itself to copy or move the shift. The auto-scheduler can fill a schedule according to a template or rules. If you need help, the knowledgebase is illustrated and well done, or there's live support via chat. Although there is no phone support, users noted that the software is easy to use and that customer service is responsive and excellent.
What Users Think About Humanity
| Users Like | Users Don't Like |
| --- | --- |
| Simplicity | Could use stronger one-on-one communication tools |
| Great customer support | More features for time sheets |
| Easy to navigate | Sometimes views and boxes overlap |
The theme among users is "simplicity." Those that didn't use that word directly talked about the ease of navigation and the ability to find what they needed, quickly, especially in the scheduling section. A couple of people mentioned that some sections are crowded or overlapped, such as the notes section in the mobile app and the date columns not expanding, so that shift boxes are crowded.
Top Humanity Alternatives
| | | |
| --- | --- | --- |
| Best for: Scheduling software with HR capabilities | Best for: Compliance tracking and forecasting | Best for: Free plan with basic scheduling and time clock |
| Base monthly fee from: $24.95 per location | Base monthly fee from $2.50 per employee | Base monthly fee from $15.99 per location, per month |
| | | |
If you're not sure Humanity is right for you, see how it compares with our top scheduling software.
Bottom Line
Humanity is an easy-to-use schedule and time clock software with great tools for forecasting, auto-scheduling, and compliance with labor laws. It integrates with popular payroll and HCM software, and, with its acquisition by TCP, plans to increase in functionality and integrability. There's a 30-day free trial, and after that, the pricing is per employee. Sign up for a Humanity demo today.