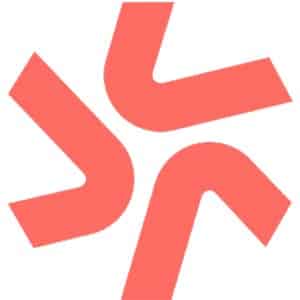 Deputy is a scheduling and time clocking app that has strong rules setting for managing hours, PTO and availability monitoring, auto scheduling, forecasting, and more. Its plans start at $2.50 per employee, and it has a cheaper flex plan for businesses that don't schedule their full staff each week.
What We Recommend Deputy For
We've reviewed dozens of scheduling and time tracking tools, and Deputy is always on our list of considerations. That's because it is a reasonably priced, highly functional software that meets the needs of many industries and business sizes. In addition to scheduling and a time clock, it has communication and compliance features that make it great for regulated industries or those businesses that need to keep tabs on more than just shifts, like how labor costs are performing against sales.
In short, Deputy is best for:
Restaurants: We gave Deputy 4.33 out of 5 stars in our best restaurant scheduling buyer's guide. Its labor cost analysis tools, forecasting features, scheduling rules, and certification tools make it a great software for this industry.
Retailers: The mobile app, shift swapping, communication tools, and ease of use make it a great scheduling tool for retailers, with their young and changing workforce. We gave it 4.41 out of 5 stars in our best retail scheduling guide.
Businesses with strong labor regulations: Deputy makes it easy to stay compliant with labor laws and track certifications, so you can be sure you meet your industry's standards.
Businesses with a rotating staff: If you only schedule half your employees in a given week, then Deputy offers a significant discount with its Flexi Plan.
International businesses: Deputy works in over 90 countries.
When Deputy Would Not Be a Good Fit
Businesses with a large staff and one location: The by-user pricing can make this software expensive compared to equally good software that charges by location. If you have more than 23 employees, it pays to do a comparison with Homebase, which offers a free plan for unlimited employees with one location.
Businesses on a budget: While Deputy is priced comparably to other time tracker and scheduling software, it has a limited free version that is only available in some states. If your needs are basic, consider a free time tracker or free scheduling app.
Deputy Overview
PROS

CONS

Easy setup, good customer support
Free plan limited in features
Supports multiple locations
Customers report problems with integrations
Available in 90+ countries
Forecasting only in the Enterprise plan
Reduced price plan for those with only a few people on schedules
Deputy Pricing and Features
Deputy has a 31-day free trial for all features, and plans start at $2.50 per user, per month. There is a minimum spend of $10 per month. Administrators are also charged, even if they are not being scheduled.
Deputy also has a Flexi plan that charges $2 per employee, per week. It offers all the features of the Premium plan and is a great option if you schedule less than half your employees in a given week.
Free Plan: Deputy has a free plan, but it may not be available in your area and you may not see it on your website or even in the free trial. If you are interested in the limited free version and don't see it on the pricing page, open an incognito window on your browser and search again.
Features

Starter (Free) Plan

Scheduling

Time and Attendance

Premium

Enterprise
(>250 employees)




Monthly Price

$0

$2.50/employee

$2.50/employee

$4.50/employee

Custom

Employee scheduling/auto scheduling

100 shifts/month
No autoschedule




✔

N/A

✔

✔

Meal and break planning

✔

✔

N/A

✔

✔

Time sheets

100/month

N/A

✔

✔

✔

Payroll integration

N/A

N/A

✔

✔

✔

POS Integration

N/A

✔

✔

✔

✔

Time-off management

✔

✔

✔

✔

✔

Newsfeed

✔

✔

✔

✔

✔

Tasking

N/A

✔

✔

✔

✔

Reporting

N/A

N/A

N/A

✔

✔

24/7 support

N/A

Standard

Standard

Standard

Dedicated

Custom implementation

N/A

N/A

N/A

N/A

✔

Labor forecasting

N/A

N/A

N/A

N/A

✔
Deputy offers setup training each month, plus has on-demand videos, so it's easy to get started. Depending on how much information and how many employees and locations you have, it can take minutes or hours. Still, the in-depth settings take time at the forefront but save time in the long run. In addition, there are shortcuts, like duplicate settings for different locations.
Once set up, you'll be able to create schedules, communicate with employees, track overtime and punches, keep tabs on certifications, check labor vs sales, and more.
Scheduling
Create schedules from scratch or with a template and drag and drop shifts to make changes. Deputy lets you set rules for labor budgets, breaks, the spread of hours, and more. It also checks the availability of your people so you don't try to schedule someone on their day off or when they have PTO. It also tracks certifications, so that if you need a person with specific qualifications, it can let you know if the person you choose fits.
Even better, auto scheduling is available in the Scheduling, Premium, and Enterprise plans. Let artificial intelligence (AI) take everything into consideration and build a schedule for you that you can then modify as needed. How easy is that?
Like most scheduling software, Deputy lets you announce open shifts and allows employees to trade shifts as needed.
Time Tracking
The time clock works on the web or mobile app, giving you the flexibility to have your employees clock in where needed. The time clock includes location tools and facial recognition to prevent buddy punching or clocking in from somewhere that isn't work. The time clock includes shift notes and the ability to have employees verify that they took required meal and rest breaks.
The time clock data is collected into time sheets that managers can view, edit, and approve. You can sync the hours to the employee pay rates. It will even calculate premium rates for special shifts and assign the correct pay rate to the position the employee is working at the time, such as waitstaff one shift, bartending the next. Then you can export the time sheets to CSV or integrate them with your payroll system. Deputy integrates with more than a dozen payroll systems including ADP, Gusto, OnPay, Paychex, Rippling, Square, Xero, and Zenefits.
Communications
Naturally, Deputy allows you to send out schedules, notify employees about open shifts or trades, and send alerts and reminders of upcoming shifts. Deputy also has a newsfeed where you can post policies, announcements, and events. The video feature is excellent for demonstrating a new procedure, sharing a motivational message, or showing off a new product or development. You can request read confirmations to ensure employees have seen and read messages, a great tool for tracking compliances to safety regulations.
Employees can find qualified replacements and offer shift swaps directly. Managers can get alerts when an employee is nearing overtime, when someone clocks in late, or someone misses a shift. Finally, you can create task lists as a one-time or recurring item, including individual or team assignments and due dates, and supervisors can get notified when tasks are completed.
Mobile App
Deputy's mobile app lets you tackle the most common scheduling and time tracking functions on a smartphone or tablet, so managers can work from anywhere. Managers can create time sheets, publish shift information and send notifications, alert employees about open shifts, and approve time-off requests. They can also use the communications for announcements (including video recorded posts).
Employees have access to their shift schedules and group communications, can swap shifts on the app, request time off, and clock in and out.
Users rate this app highly, especially on iOS. Users said it was dependable and easy to use. However, some did complain about login problems and not being able to view certain information, like available shifts after taking one.
User Scores
Integrations
In addition to the payroll applications, Deputy integrates with POS software like Lightspeed, Clover, Revel, Shopify, and Square. You can tie it to HR software like BambooHR, Proliant, Rippling, and Zenefits. It also integrates with other types of third-party software like Box for document storage, Okta for password management, or QuickBooks for accounting. While it lists about 30 integrations on the website, it says it can sync with over 300 third-party apps. It offers video walkthroughs and setup guides to help you get connected fast.
Additional Enhancements
If you have data you need to connect each shift, you can have employees fill out notes or comments, or set up shift questions. They can be anything, from health screening questions before clocking in to noting tips, sales, or inventory when clocking out. One advantage to the health screening questions is that if your employee comes down with a virus, it's easy to trace what co-workers they may have had contact with, letting you be proactive about stopping transmissions.
The scheduling rules can help you prevent shift overlaps or clopenings, which are when someone is scheduled to close one night and open the next morning. It can calculate required compensation if someone has to take an extra shift, such as on holidays, and prevent minors from working during school hours. If you have a last-minute change, Deputy can record schedule amendments, calculate the required predictability pay, and capture employee consent to the change, helping you stay compliant with fair workweek laws.
Deputy allows you to keep all your employee data in one place. Use it to run analysis on labor costing, conduct forecasting to optimize workforce to demand, and get a clear view of profits and costs. You can also run reports required for legal compliances. Finally, you can use Deputy to record performance ratings and feedback and apply that information to boosting morale with attaboy announcements or conducting extra training when needed.
Deputy Ease of Use
Intuitive interface
Illustrated how-to articles
Unlimited 24/7 support
Training videos
AI-optimized auto scheduling
Integration issues
Overall, Deputy is an easy-to-use scheduling software. It has a clean interface with some nice shortcuts like copy-and-paste scheduling, notes for who can and can't replace someone for a specific shift, reminders and alerts, and more. Customer support is 24/7, but you can also find illustrated help articles and some video demonstrations on Deputy's YouTube channel that walk you through different processes.
Top Deputy Alternatives
| | | |
| --- | --- | --- |
| Best for: Scheduling software with HR capabilities | Best for: Low-cost DIY, affordable full-service payroll | Best for: Restaurants |
| Base monthly fee from $19.95/location | Base monthly fee from $15.99/location | Base monthly fee from $19.99/location |
| Other: Free app, multiple locations | Other: Manager logbooks, POS integrations | Other:Templates, compliance rules |
| | | |
If you're not sure Deputy is right for you, see how it compares with our top scheduling software.
What Users Think About Deputy
Users invariably praised Deputy for its ease of use, specifically in scheduling and trading shifts. The mobile app was called out for its easy time clock and communications functions. Overall, people were very satisfied with the product.
Something that struck me as unusual were the complaints specifically concerning integrations with other software. It's not something I usually see in a user review. ADP Run and unspecified "financial software" were mentioned. One user said it stopped reporting overtime hours to Gusto, counting them all as regular hours instead. Of course, these are only a couple of complaints for a software with 300-plus integrations.
When reading through user reviews, here are some of the trends that I noticed:
| Users Like | Users Don't Like |
| --- | --- |
| Easy for employees to see schedules, trade shifts, locate payslips | Have to pay for admins even if they are not using the software + minimum spend requirements |
| Good clock in/out features | Glitches with integrations |
| Support is quick to respond and helpful | Slow load times |
Bottom Line
If you need a full-featured scheduling and time clock solution that includes great tools for forecasting and compliances, Deputy is worth considering. It charges by the person and its prices are competitive with other apps. However, it has a great feature set that goes beyond simple schedules and time sheets and integrates with over 300 applications. You can try it for 31 days. Sign up for a Deputy trial today.