Invoice Ninja Review: Features and Pricing in 2022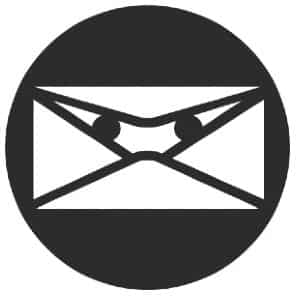 What We Recommend Invoice Ninja For
Invoice Ninja is a great choice for developers looking for free open-source invoicing software and business owners seeking affordable invoicing without the need for full-fledged accounting software. Invoice Ninja offers plenty of billing, invoicing, and time tracking features which you won't find in many other free invoicing software programs.
Users supported by web developers can install Invoice Ninja on their own servers. However, if you want more flexibility and you don't want your invoicing program to be limited to several devices, you should go with the cloud-based version. There's a developer guide available on its website for those who wish to use the self-hosted, locally installed program.
Invoice Ninja Is Especially Good For
Small businesses with in-house developers: Experienced developers can customize the user interface to fit their business' unique accounting and reporting needs. If you think you need something else, check out our picks for the best invoicing software.
Companies with no more than 50 clients: Invoice Ninja's free plan allows you to manage up to 50 clients with unlimited invoices and estimates.
Businesses that need a free invoicing solution: You can use Invoice Ninja's basic invoicing features for free, including tracking and billing time to clients.
Companies with more than 50 customers seeking an affordable invoicing solution: If you need to upgrade to a paid subscription to invoice unlimited customers, the Pro and Enterprise plans are still a low-cost solution for you.
Service-based businesses: With Invoice Ninja, you can create service quotes and proposals easily and convert them into invoices once they're approved.
Invoice Ninja Is Not a Good Fit For
Users who need free and simple-to-use software: The self-hosted version requires developer skills. It's also full of features, which can be confusing if all you need is to occasionally send an invoice. If you need a simpler invoicing solution, we recommend ZipBooks.
Businesses that collect sales taxes from multiple states: Collecting sales taxes from customers in multiple states can be a nightmare that Invoice Ninja can't simplify. If you're collecting sales tax in multiple locations, you should consider QuickBooks Online, which can apply the appropriate sales tax automatically to each invoice based on the customer's address.
Businesses that need a free invoicing and accounting solution: Wave lets you send invoices and execute basic accounting tasks, like generating financial statements, such as balance sheets and profit and loss (P&L) reports. If you need a comprehensive accounting system, check out our article on the best small business accounting software.
Invoice Ninja Pros and Cons
PROS

CONS

Free, self-hosted software ideal for businesses with in-house developers
Locally installed version requires development skills to customize invoices
Pro plans are extremely affordable
Can't replace accounting software
Free plan supports up to 50 customers
Free and Pro plans are limited to one user
Connects with your bank to import transactions
No automatic sales tax calculation based on customer address
Ample payment gateway integrations
Invoice Ninja Pricing
Invoice Ninja offers a free subscription for users with no more than 50 customers. If you need to invoice more than 50 clients, you can upgrade to the Ninja Pro Plan for $10 per month. Both the Ninja Pro and Enterprise plan only support a single user. If you need additional users, sign up for the Enterprise Plan with prices that start at $14 per month.
Below is a breakdown of Invoice Ninja's pricing.
Pricing & Features

Forever Free

Ninja Pro

Enterprise

$0

$10

$14 for one to two users

Cost for Additional Users

Only one user allowed

$26 for three to five users

$36 for six to 10 users

$44 for 11 to 20 users

Maximum Number of Invoices

Unlimited

Unlimited

Unlimited

Maximum Number of Clients

50

Unlimited

Unlimited

Number of Invoice Templates

4

10

10

Auto-billing & Recurring Invoices

✓

✓

✓

Multicompany Support

✓

✓

✓

Custom URL

N/A

✓

✓

Bulk Invoicing

N/A

✓

✓

Password-protected Client Portal

N/A

✓

✓

Additional Users & Access Permissions

N/A

N/A

✓

Attach Third-party Files to Invoices and Quotes

N/A

N/A

✓
Forever Free
The Forever Free plan includes features, such as customized invoices, project management with Kanban boards, expense tracking, multicompany support―up to 10 companies―real-time invoice PDF creation, Google Analytics integration, and invoice and quotation email tracking. The free subscription also lets you create projects and track billable time; receive alerts when invoices are sent, viewed, or paid; and accept deposits and partial payments.
Ninja Pro
Ninja Pro includes unlimited clients, invoices, and quotes and has all the features in the free subscription. Advanced features include a custom URL, bulk sending of invoices and estimates and quotes, invoicing through Gmail, and an optional password-protected, client-side portal. With Ninja Pro, you can also remove Invoice Ninja branding from your invoice, set up custom settings for different client groups, and add an "approve terms" checkbox for your clients.
Enterprise
The Enterprise plan offers everything in Ninja Pro, along with other premium features like the ability to add up to 20 additional users, set user access permissions, attach third-party files to invoices and quotations, add a custom background to invoices, and create fully branded portal links.
Invoice Ninja Features
Invoice Ninja offers most of the features expected from an invoicing solution and even adds some unique touches to the mix. Here's a list of some of Invoice Ninja's most essential features.
Invoicing
With Invoice Ninja, you can customize your invoices based on your preferred color, data fields, fonts, and logos. For Free users, all invoices include the Invoice Ninja branding, and they're limited to four invoice templates. When you upgrade to a paid plan, you can choose from 10 professional templates that are highly customizable. One of the best features of Invoice Ninja's invoicing solution is that it uses a live PDF which allows you to view any changes as you make them. All plans let you set up recurring invoices and invoice reminders. If you need to send invoices in bulk or add attachments to your invoices, then you'll need to upgrade to the Enterprise plan.
To create an invoice in Invoice Ninja, click on the + sign next to the Invoices tab on the left menu bar, enter the required information, and click Save. You can find the invoice draft by tapping on the Invoices tab:
Estimates
One of Invoice Ninja's most notable features is that it converts estimates into invoices automatically once they're approved. If you want to email bulk estimates, you'll need to upgrade to Pro or Enterprise.
Partial Payments
If you have clients struggling to pay their overdue invoices, you can use the Invoice Ninja partial payment feature to invoice them for advanced deposits. After a client makes a deposit, the invoice is updated automatically to reflect the partial payment and show the outstanding amount. This feature is helpful for contractors where long projects are invoiced multiple times throughout the project until a final invoice is issued. Invoice Ninja's partial payment feature is available for free users.
Auto-reminder Emails
Send prewritten late payment reminder emails automatically to alert your clients of an overdue invoice. You can create and customize up to three auto-email reminders. Busy freelancers and business owners handling an unlimited amount of customer accounts will find this feature extremely helpful.
Multicompany Support
All plans allow you to manage up to 10 different company profiles under a single account. Each company profile can have a separate dashboard. You can switch between companies with just a few clicks, and you can also divide your company into multiple departments, allowing you to create separate financial reports for your businesses.
Multicurrency and Multilingual
Invoice Ninja supports approximately 50 currencies and 20 different languages. It enables you to customize a host of settings based on your language, primary currency, and your location. You can also modify time zone data, time and date formatting, and more.
Expense Tracking
To add billable expenses to an invoice, you should import your expenses to Invoice Ninja by manually uploading your file of statements or by connecting to your bank or credit card account. With Invoice Ninja, you can convert your expenses into invoices easily. First, create a new expense from the Expense List page by completing the various fields and checkboxes, such as vendor, date, category, currency, amount, and client. The expense item you create will show up as an entry on the Expense List page, and the notes become your item description once the expense item is added to a client invoice:
Payment Gateway Integration
Invoice Ninja helps you  collect funds online easily through integrations with more than 40 payment gateways, including PayPal, Stripe, Bitcoin, Authorize.net, Checkout, WePay, and more.
Kanban Boards
Kanban boards provide you with an easy way to view multiple tasks in one place. These little note cards can be customized using color codes and can be edited, moved around, and slotted into different predetermined columns.
Time Tracker
For time-based services, Invoice Ninja comes with a built-in time tracker to monitor your team's work and invoice your clients by minutes or hours. You can use the downloadable desktop icon, or you can launch it from your online Invoice Ninja account.
Client Portal
Your clients have their own dashboard where they can view their total invoices, outstanding balances, and payments. They can also view, download, approve, and print estimates, as well as pay invoices. All plans include a client-side portal, but premium users have a higher level of security. For Pro users, client portals come with a password-protect feature. If you want a fully branded secure portal for your clients, you need the Enterprise plan.
Custom Domain
Pro plan users can customize the URL of their invoices. A custom domain not only adds a level of professionalism to your invoices but also boosts your presence as a brand.
Mobile App (4.4 On Google Play, 4.3 on App Store)
The Invoice Ninja mobile application lets you create invoices and quotes, get paid online, and create tasks and track time whenever and wherever you are as long as you have an internet connection. You can download the app on Google Play, the App Store, and GitHub.
Reporting
Pro users can access typical financial reports, including P&L, client statements, and aging reports. However, because Invoice Ninja isn't a double-entry bookkeeping system, you cannot print a complete balance sheet showing your company's assets and liabilities. The majority of reports are summaries of specific features, such as invoices, quotes, activities, clients, credits, documents, tax rates, tasks, and payments. You can export data as CSV, XLS, or PDF files.
Customer Service and Ease of Use
The user interface of the cloud-based version looks a bit busy and outdated. It's not as easy to use as other top invoicing software, such as FreshBooks and Square Payments. For instance, the forms for creating invoices, expenses, and other transactions are a bit crowded, with several fields to complete. The self-hosted program has very particular system requirements, and it's difficult to implement and set up unless you're a proficient programmer.
To get the look and feel of Invoice Ninja, here's a screenshot of its dashboard:
The good news is that Invoice Ninja offers plenty of customer support options to help you familiarize yourself easily with its features. You can reach Invoice Ninja's customer support through email or by submitting a support form. From within the system, you can access the community forum, user guide, knowledge base, support form, and YouTube videos.
Invoice Ninja Alternatives
| | | |
| --- | --- | --- |
| Best for: Companies looking for free, easy-to-use software for basic invoices | Best for: Collecting sales taxes from multiple states | Best for: Free invoicing with accounting |
| Software from: $0 | Software from: $30 per month | Software from: $0 |
Bottom Line
Invoice Ninja is a great invoicing solution as long as you don't need full-fledged accounting software to track assets and liabilities and income and expenses. The self-hosted version is ideal for businesses with experienced in-house developers. One of the best things about Invoice Ninja is that its Free plan offers plenty of features that you can't find in many other invoicing software packages. It may have some weaknesses, such as limited reports and invoice customization in the Free plan, but it's still ideal for businesses looking for an affordable yet full-featured accounting solution.