Life Coach Insurance: Cost, Coverage & Providers 2023
Life coach insurance consists of several business insurance policies that protect your business from a variety of losses by helping provide defense and settlement of the claim. As a professional who offers advice as a service, professional liability insurance is the most important. A business owner's policy (BOP) offers additional protection for your property and other forms of liability not in professional liability. Costs for these combined policies can range from $1,735 to $4,100 annually.
Life coaches looking for affordable coverage without sacrificing quality can get a quote from Hiscox. This small business carrier specializes in tailored policies to fit your business and can have a quote available in minutes.
Who Needs Life Coach Insurance
Any life coach working with clients to assist them in changing habits, reaching goals, and overcoming obstacles needs to consider life coach insurance. If a client has problems after following your advice on leadership, career, spirituality, wellness, relationships, or other topics, especially if they claim your advice led to some sort of financial loss, they could sue your business.
Average Life Coach Insurance Costs
| Policy | Estimated Annual Premium | Coverage Amount | Deductible |
| --- | --- | --- | --- |
| Professional Liability | $580 to $1,150 | $1 million total coverage | $500 per occurrence |
| General Liability | $350 to $700 | $1 million per occurrence and $2 million aggregate | None |
| BOP | $485 to $850 | $1 million per occurrence and $2 million aggregate liability with $15,000 in property coverage | $500 for property losses |
| Cyber Liability | $320 to $1,400 | $1 million total limit | Varied from zero to $2,500 |
When calculating the cost of insurance for life coaches, providers consider a number of factors like risk, location, and revenue. Additional considerations are:
Claims history: Insurers typically ask for the last three to five years of claims history.
Number of employees: Having more employees increases the risk for your business, and depending on location, you'll probably need workers' compensation insurance.
Services provided: Health and wellness coaching services can increase your premium, but so can other types of coaching, like career advice.
Property value: Insuring a free-standing building will cost more than business equipment.
Financial advice: Whether you provide any financial advice—investment or otherwise—will be taken into consideration.
Mental health: Insurers will want to know if your coaching touches on substance abuse or other mental health topics.
Common Life Coach Insurance Policies
| Type of Insurance | What it Covers |
| --- | --- |
| Professional Liability | Legal costs from lawsuits over professional errors, omissions, and negligence |
| General Liability | Bodily injury or property damage claims by third-parties |
| Commercial Property | Business-owned property and equipment |
| Cyber Liability | Costs from cyberattacks and data breaches |
Frequently called errors & omissions (E&O), this coverage is essential for businesses that provide some form of advice because it covers the intangible liability of someone claiming your advice had a negative impact on their life or business. A life coach can be sued for negligence over their advice, for breaching confidentiality, or for giving bad career or investment advice.
If a manager hires you to help them develop a professional growth plan, and after following your advice instead of getting promoted they get fired, they could turn around and sue your business. Professional liability helps your business by handling legal defense, costs, and any resulting settlement or damages.
---
E&O insurance is a more narrow form of liability that doesn't cover every scenario. Life coaches should consider general liability insurance to cover the broader exposures they have, and general liability covers three broad categories: third-party injuries, property damage, and advertising injury. This helps by handling medical bills, repairing or replacing the damaged property, and providing legal counsel and defense if the claim ends up going to court.
Some examples of a general liability claim are:
A client tripping on a step as they enter your office
A fire at your office that causes smoke damage to a neighboring shop
Accidentally breaking a Ming Dynasty vase in a client's office
---
The size of your business will impact whether this first-party coverage is necessary or not. If you own a property or rent an office and have furniture inside of it, then you will want to consider Most property policies have a blanket limit for all the property at one location and cover named perils like fire, vandalism, and theft. Endorsements are usually available and can cover events like equipment breakdown.
Coverage is usually limited to the listed location on the policy. If you have expensive equipment you take with you when visiting a client, then you'll want to review your policy and may need inland marine insurance. Inland marine is also a first-party coverage that protects equipment you move around.
If you need both general liability and property insurance, many providers will only provide a quote for a BOP. This policy is a combination of both liability and property and, when bundled, often results in some form of savings.
---
Cyber liability insurance not only covers the restoration of computers after a cyberattack or data breach but also your public relations (PR) and crisis response to protect your business's reputation. Life coaches may keep files containing highly personal and confidential material related to their clients. If a cyberattack occurs, this could lead to a potential lawsuit from clients. Cyber liability may be available as an endorsement on a BOP or general liability policy.
---
Best Life Coach Insurance Providers
In evaluating insurance for life coaches, we considered whether professional liability was available, what type of coaching they insured, and the support services for claims, billing, and policy documents. Here are the best life coach insurance providers:
Hiscox: Best Overall Provider for Life Coach Insurance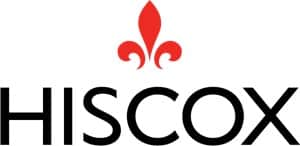 Small business insurer Hiscox offers professional liability, along with property and general liability, for life coaches. The policy comes with flexible coverage that fits your business, and you can get a quote online in minutes.
Hiscox is very involved in the small business space. We received multiple life coach insurance quotes from Hiscox from a variety of brokers. One quote was for two policies: general liability and professional liability.
The general liability carried $1 million per occurrence and $2 million aggregate limits and cost $57.90 monthly. The professional liability was for a total limit of $1 million and cost $46.33 monthly. The option to purchase both or only one policy was available.
---
Hiscox is available in all 50 states and Washington, D.C.
If you are unsure of what coverages you may need, there is a 20-second quiz to help you. Online, you can get a quote, purchase your policy, manage it, and get a certificate of insurance (COI).
While Hiscox is only available from Monday thru Friday, 7 a.m. to 10 p.m. Eastern time, you can file a claim online 24/7. Once the claim is submitted, you'll be provided with contact information for emergencies.
---
Hiscox has been offering insurance since 1901 and is a global corporation. It has a strong rating of A (Excellent) from AM Best.
---
Insurance Canopy: Best for Marriage & Relationship Coaches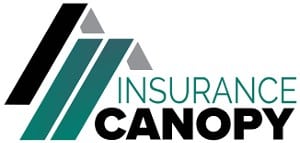 Online broker Insurance Canopy is the best provider for marriage and relationship coaches. It offers general liability, professional liability, cyber liability, and equipment coverage with an appetite for relationship coaches.
Many providers view relationship coaches as borderline counseling, and the rates reflect the risk. However, Insurance Canopy's rates for life coaches start at $21.08 monthly.
To get a quote, you'll need to create an online account or sign in through your Facebook or Google account. From there, it is a matter of answering a few questions about your business and then a quote will be generated, allowing you to purchase the policy.
The general liability policy has limits of $1 million per occurrence with $2 million aggregate, while the professional liability carries a total limit of $1 million. Malpractice insurance is included in its policy. There is also $2,000 in coverage for equipment available.
---
Insurance Canopy offers products in all 50 states.
The policy for life coaches is through Fortegra, and complaints against Fortegra are well under the national average as measured by the National Association of Insurance Commissioners (NAIC).
The quote and purchase process is simple and fast. After the policy is purchased, you can manage it through an online dashboard. Here you can file a claim, add insureds to your policy, and get an instant COI.
---
Insurance Canopy is a broker that works with multiple providers. The life coach insurance policy is through Fortegra, which has an A- (Excellent) rating from AM Best.
---
The Hartford: Best for Professional Liability

The most important coverage for life coaches is professional liability. Offering professional liability for consultants, business coaches, and career coaches, the professional liability of The Hartford can be customized to meet your business needs. The company even offers 24/7 claim services.
The Hartford has every policy a life coach may need, including a BOP, general liability, and workers' compensation. We were unable to get an online quote for professional liability, but we did receive one for a COP for $707 annually. This included $15,000 in property with a $1,000 deductible and liability limits of $1 million per occurrence and $2 million aggregate.
Right before finalizing a quote, The Hartford gives you four options to choose from: good, better, best, and custom. Good offers minimum coverage with offerings increasing at each level. Custom is completely customized, allowing you to select whatever coverage you need. We added data breach coverage to our quote.
The Hartford offers a range of limits on liability, from $500,000 to $4 million. It also offers a no-hammer clause, meaning the amount it pays out is limited by whether you approve of the settlement and coverage for pre- and post-judgment interest.
---
The Hartford is available in 48 states and Washington, D.C.
For your life coach business, you can get a quote online or through an agent. It has 24/7 claim services online and over the phone.
Customers are happy with The Hartford as complaints are lower than the national average.
---
The Hartford is more than 200 years old and insures more than 1 million small businesses. It has a rating of A+ (Superior) from AM Best.
---
biBERK: Best for Fast Quotes

Sometimes, you need insurance fast, and biBERK can give you a quote for professional liability with an online purchasing option in minutes. Its quoting process for life coaches is simple and quick.
Quoting takes minutes and allows you the option to go back and make any changes necessary to alter the coverage for the quote. We received a quote for professional liability for $1 million in total coverage with a $1,000 deductible. The price was $584 annually.
biBERK states that by eliminating brokers and agents (the intermediary), its policyholders can save up to 20% on insurance.
---
While not every coverage is available nationwide, biBERK's professional liability is available in all 50 states and Washington, D.C.
biBERK is part of the Berkshire Hathaway Insurance Group, which has lower-than-average complaints.
If you purchase your policy through biBERK, all policy documents, including a COI, are available instantly. Through the online portal, you can manage the policy, get the necessary documents, and file a claim.
If you need to call, it is available Monday through Friday, from 7 a.m. to 9 p.m. ET.
---
The Berkshire Hathaway Insurance Group is a financially stable organization. AM Best rated it A++ (Superior).
---
Simply Business: Best for Coverage Options

Simply Business, an online broker offering quick comparisons between multiple providers, is the best option for life coaches looking for multiple coverages or who want to compare prices for one coverage.
We received two quotes from SimplyBusiness. One was for professional liability with $1 million in total coverage costing $566 while the other was for general liability with a limit of $1 million per occurrence and $2 million aggregate for $370.
The policies could be purchased together or separately, and there were additional options for a BOP. We had to call to answer a few questions to finalize those quotes.
---
SimplyBusiness works with top-rated carriers, such as CNA and Travelers, and offers insurance in all 50 states and Washington, D.C.
It works by providing quotes from multiple carriers and, if requested, for multiple coverages online. You can then purchase the policy and manage it online. You can get a COI, but some require up to 24 hours to process.
If you have a claim, you will need to contact the carrier directly. It does provide the contact information for its partners.
---
The quotes we received were from Hiscox, an A- Excellent carrier. SimplyBusiness is owned by Travelers, which has a rating of A++ (Superior).
---
Bottom Line
Because of the professional space a life coach occupies, they face potential lawsuits from dissatisfied clients and the risk of loss due to an accident that injures others or damages property. Life coach insurance helps protect the business by handling the costs of investigating and resolving claims.
By purchasing professional liability or a BOP from a top-rated provider like Hiscox, life coaches can better focus on helping their clients achieve their goals.