MinistryWorks Review: Is It Right for Your Business in 2022?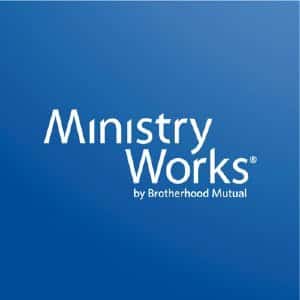 MinistryWorks is a payroll and tax solution for churches and ministries. It has in-house experts with clergy tax law experience who handle church-specific needs like paying housing allowances. It also assigns a dedicated payroll specialist to assist you. MinistryWorks is best for religious organizations searching for an affordable and reliable payroll solution with solid experience working with churches.
What We Recommend MinistryWorks For
MinistryWorks, one of our top-recommended church payroll software, has a full suite of payroll processing and tax compliance tools that support numerous churches and related ministries. A MinistryWorks payroll professional will personally get to know your payroll needs and assist you when processing your first pay run. MinistryWorks also has tax experts who specialize in clergy and ministry tax law; they will represent you when dealing with the IRS and other government entities—and if they make any errors in calculations or filings, MinistryWorks will shoulder the fines.
In short, MinistryWorks is best for:
Churches with limited in-house payroll expertise: With MinistryWorks, small churches with limited resources can enjoy automated payroll and tax filing services for an affordable price. They also get access to a dedicated personal payroll specialist who'll answer all their payroll questions.
Midsize ministries with both clergy and non-clergy employees: MinistryWorks offers a payroll service that can handle more than 50 non-clergy and clergy employees. If your church employees perform more than one job and have different rates for each task, MinistryWorks supports multiple earnings as well as deduction types.
When MinistryWorks Would Not Be a Good Fit
Churches that want to set up multiple outside software integrations: MinistryWorks integrates mostly with its other solutions, such as its in-house time tracking tool that works well with its payroll software. If integration options are important for your church, we recommend Gusto as it integrates with several third-party systems (such as accounting, expense management, and learning management).
Growing ministries that need both payroll and HR solutions: MinistryWorks doesn't have advanced HR features that can help growing churches with recruitment, benefits, and employee management. If you need those functions, check out our list of the best HR payroll solutions for more suitable options.
Looking for something different? Read our guide to the best payroll services for small businesses to find a service or software that's right for you.
MinistryWorks Overview
PROS

CONS

Automated payroll processing and tax filing
Pricing is not transparent
Time and attendance included
In-house printing of paper checks is not free
Dedicated payroll specialist
Few third-party integrations
MinistryWorks Pricing
MinistryWorks doesn't publish pricing information on its website. What it offers is an online calculator that shows estimated fees on a per pay run and annual basis. MinistryWorks' fees decrease as the number of employees increase.
Payroll Frequency

Per Pay Run Pricing*

Annual Pricing*

Estimated Fees Per Employee

Weekly

$8.75

$455

Biweekly

$11.25

$292.50

Twice Monthly

$11.67

$280

Monthly

$17.08

$205

Estimated Fees for a Ministry with 10 Employees

Weekly

$39.13

$2,034.80

Biweekly

$43.36

$1,127.40

Twice Monthly

$44.07

$1,057.60

Monthly

$53.23

$638.80
*Pricing includes W-2 preparation work and direct deposit payment services.
Keep in mind that the figures above are cost estimates and may not include charges for other solutions or services, like paper check stocks. To get accurate pricing, contact MinistryWorks and request a quote.
MinistryWorks Features
MinistryWorks' extensive line of tools allows you to process payroll and file employee taxes accurately. At the same time, you can automate your organization's basic HR processes like new hire reporting and employee time tracking. Let's look at some of its features to help you determine if it's right for you.
Payroll Processing
MinistryWorks offers automated payroll runs and supports multiple pay schedules, earnings, and deductions. It calculates and withholds health insurance premiums, membership dues, and other benefits contributions. Salary payouts to both clergy and non-clergy employees are made via direct deposits and paychecks. If you opt for paychecks, MinistryWorks charges extra to have the paper checks delivered to you via courier; your payroll administrator can distribute them to employees on paydays.
If you need to access payroll reports, MinistryWorks offers electronic reports (in PDF formats) that you can download from its website within minutes of having completed your pay run. You'll even get an email alert once the reports are available for download. For employee pay stubs, you can choose to print each pay stub and then have it delivered to your workers. Another option is for your staff to get their pay stubs via email or access it through MinistryWorks' online portal.
---
Payroll Tax Management
MinistryWorks automatically computes, withholds, and deposits payroll taxes to state, local, and federal agencies. In addition to preparing and submitting W-2/1099 year-end tax forms, it files quarterly and annual payroll tax reports on your behalf. MinistryWorks will even negotiate for you if issues stem from a processing error. Its tax experts will communicate with the IRS or any state taxing authority and pay the penalties.
---
Church-specific Payroll Features
MinistryWorks handles your unique church payroll needs like minister pay and tax exemptions, including documentation of ministry and clergy housing allowances. Aside from processing your non-minister employees' Federal Insurance Contributions Act (FICA) taxes, the provider can help your ministers with their dual tax status and FICA and Self-Employment Contributions Act (SECA) reporting.
It even offers a "Pay-Go" workers' compensation solution that includes automatic annual audit reports that you can review at the end of every policy year. To help you avoid over and underpayments, this tool analyzes your payroll and calculates changes to workers' comp premiums. Any premium payment adjustments will then be withdrawn automatically for the particular pay run. What's great about this feature is that ministries can use it for free—provided you are a MinistryWorks client and Brotherhood Mutual Workers' Comp policyholder.
---
Time Management
To help eliminate time theft and reduce employee time data inaccuracies, MinistryWorks has a time and attendance solution that tracks and manages timecards, paid time off (PTO) requests, and leave accruals. This feature is accessible via the self-service portal or mobile devices (such as smartphones and tablets).
---
Healthcare Reporting
MinistryWorks offers access to an Affordable Care Act (ACA) reporting solution that includes employee eligibility status tracking. Aside from digital 1094-C and 1095-C forms, you get new hire onboarding assistance, online training, and support.
---
MinistryWorks Ease of Use
Software is easy to use
Intuitive dashboard
Self-service portal
In-house specialized clergy and tax laws knowledge
Dedicated payroll specialists
Hands-on with the implementation process
MinistryWorks is very easy to set up and use. As soon as an agreement is reached, the company assigns an implementation specialist to assist you in getting its system up and running as well as walk you through your first pay run using its software. MinistryWorks will even help create a payroll processing calendar based on your pay schedule. A dedicated payroll expert will work with you anytime you're having issues with the system and have questions about pay processing.
What Users Think About MinistryWorks
| Users Like | Users Don't Like |
| --- | --- |
| User-friendly and affordable | Customer support is less than ideal |
| Robust payroll and tax filing features | |
There are very limited MinistryWorks reviews online as of this writing. Most of the user feedback is posted on its website, and many like its affordability, ease of use, and efficient payroll and tax filing tools. We didn't find any negative feedback apart from one user who posted a review on the provider's Facebook page about having received poor customer support.
Top MinistryWorks Alternatives
| | | |
| --- | --- | --- |
| Best for: Small churches needing basic payroll, tax, and HR tools | Best for: Churches that use QuickBooks accounting | Best for: Large churches that want an all-in-one payroll and HR platform |
| Base monthly fee from: $39 to $149 | Base monthly fee from: $45 | Base monthly fee: Starts at $61 for up to two employees |
| Per-employee monthly fee from: $6 and $12 | Per-employee fee from: $4 | Per-employee fee from: N/A |
| | | |
If you need help evaluating which software is right for you, check out our guide on choosing the best payroll software.
Bottom Line
MinistryWorks is a payroll service exclusively for churches and related ministries. On top of processing payroll and tax filing, it provides its users with tax advice and guidance that is specific to churches. Its reps establish a personable, helpful relationship with companies vs leaving them to fend for themselves. Schedule a free demo today.