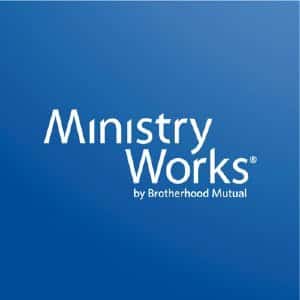 MinistryWorks is a payroll and tax solution for churches and ministries. It has in-house experts with clergy tax law experience who handle church-specific needs like paying housing allowances. It also assigns a dedicated payroll specialist to assist you. MinistryWorks is best for religious organizations that are searching for an affordable and reliable payroll solution that has solid experience working with churches.
What We Recommend MinistryWorks For
MinistryWorks has a full suite of payroll processing and tax compliance tools that support numerous churches and related ministries. A MinistryCare payroll professional will personally get to know your payroll system and assist you when processing your first payroll. MinistryWorks also has tax experts who specialize in clergy and ministry tax law; they will represent you when dealing with the IRS and other government entities—and if they make any errors in calculations or filings, MinistryWorks will shoulder the fines.
In short, MinistryWorks is best for:
Churches with limited in-house payroll expertise: With MinistryWorks, small churches with limited resources can enjoy automated payroll and tax filing services for a fraction of a price. They also get access to a dedicated personal payroll specialist who'll answer all of their payroll questions.
Mid-sized ministries with both clergy and non-clergy employees: For large ministries, MinistryWorks offers a payroll service that can handle more than 50 non-clergy and clergy employees. It also supports multiple earnings if your church employees perform more than one job and deduction types.
When MinistryWorks Would Not Be a Good Fit
Churches that want to set up multiple outside software integrations: Since MinistryWorks has its in-house time tracking feature that works well with its payroll software, it doesn't provide many outside integration options for third-party tools. Hence, if you don't want to switch to MinistryWorks' fully integrated system, we recommend you check out some of our other recommended church payroll software.
Growing ministries that need both payroll and HR solutions: MinistryWorks doesn't have HR features that can help growing churches with recruitment, benefits, or employee management. If this is what you need, we recommend that you go through our list of HR payroll solutions.
Looking for something different? Read our guide to the best payroll services for small businesses to find a service or software that's right for you.
MinistryWorks Overview
PROS

CONS

Automated payroll processing and tax filing
Pricing is not transparent
Files state new hire reporting forms
In-house printing of paper checks is not free
Dedicated payroll specialist
Few third-party integrations
MinistryWorks Pricing and Features
MinistryWork costs $39.13 per weekly payroll for 10 employees (or $2,034.80 annually). This includes W-2 tax preparation work. You'll need to request a quote to get a final cost for your business.
Keep in mind that the figures above are from our customized quote. Costs can vary depending on your needs and the time you sign up.
MinistryWorks' extensive line of tools allows you to process payroll and file employee taxes accurately. At the same time, you can automate your organization's core processes while keeping track of your workforce efficiently.
Here are some of MinistryWorks' top features:
Automated payroll runs
Full-service direct deposit
Preparation of employee paychecks
Employee self-service portal (ESS)
Management of tax withholdings and deductions
W-2, Social Security, Medicare, and new hire reporting
Time tracking, accrual tracking, online time card editing
Annual workers' compensation audit assistance
Affordable Care Act (ACA) reporting
Let's discuss more on MinistryWorks' features and processes:
Payroll Processing
Once you sign up, MinistryWorks will give you a customizable payroll calendar based on your pay schedule. It is also capable of handling multiple earning and deduction types. Aside from that, it calculates, withholds, and pays your health insurance premiums, membership dues, and other contributions. These deductions are automatically reflected on your ministry's payroll check register. You can pay your employees with a paycheck or via direct deposit.
After processing your payroll, you can generate payroll reports that can be viewed, downloaded, and printed. Employee pay stubs can be accessed using the self-service portal or via email. Another option is to print and send the pay stubs through a courier together with their paycheck.
Payroll Tax Management
MinistryWorks automatically calculates, withholds, and deposits your local, state, and federal payroll taxes. It can also generate and file your quarterly and year-end federal and state tax reports as well as prepare W-2s and 1099s on your behalf. MinistryWorks will negotiate for you if issues stem from a processing error. Their tax experts will communicate with the IRS or any state taxing authority and pay the penalties.
Time Management
To eliminate payroll error costs, MinistryWorks has an integrated payroll and time tracking system that tracks and manages timecards, time-off requests, and accruals. This feature is accessible using mobile or the self-service portal.
HR Management and Self-Service Portals
MinistryWorks offers access to new hire onboarding, employee eligibility status tracking, and ACA reporting. It has a self-service portal for employees to view payroll information, approved time-off requests, and more. Managers can also use it to approve PTO requests, timecards, and access time-off calendars.
Church-Specific Payroll Features
MinistryWorks handles your unique church payroll needs like minister pay and tax exemptions, including documentation of ministry and clergy housing allowances. Aside from processing your non-minister employees' Federal Insurance Contributions Act (FICA) taxes, the provider can help your ministers with their dual tax status and FICA and Self-Employment Contributions Act (SECA) reporting.
MinistryWorks Ease of Use
User-friendly with an intuitive dashboard
Self-service portal
In-house specialized clergy and tax laws knowledge
Affordable
Responsive payroll specialists
Hands-on with the implementation process
MinistryWorks is very easy to set up and use. As soon as an agreement is reached, the company assigns an implementation specialist to help you start running your payroll. Also, a dedicated payroll expert will work with you anytime you're having issues with the system. They will ensure that you can accurately process your first payroll and tax filings without any hitch.
Top MinistryWorks Alternatives
| | | |
| --- | --- | --- |
| Best for: Small churches needing basic payroll, tax, and HR tools | Best for: QuickBooks accounting church users | Best for: Large churches that want an all-in-one payroll and HR platform |
| Base monthly fee from: $19 to $149 | Base monthly fee from: $45 | Base monthly fee from: $55 per two employees |
| Per-employee monthly fee from: $6 to $12 | Per-employee fee from: $4 | Per-employee fee from: N/A |
| | | |
If you need help evaluating which software is right for you, check out our guide on choosing the best payroll software.
What Users Think About MinistryWorks
Most MinistryWorks users left positive reviews and pointed out how they like its responsive payroll specialists. Some commended its intuitive, easy-to-use interface, whereas others mentioned that they appreciate that it has a straightforward set of payroll and tax filing tools.
When reading through user reviews, I noticed some of these trends:
| Users Like | Users Don't Like |
| --- | --- |
| Software is easy to use | Limited third-party integrations |
| Robust payroll and tax filing features | Charges per payroll run |
| Responsive dedicated specialists | Paper checks cost extra |
Bottom Line
MinistryWorks is a payroll service exclusively for churches and related ministries.
On top of processing payroll and tax filing, it provides its users with tax advice and guidance that is specific to churches. Its reps establish a personable, helpful relationship with companies vs leaving them to fend for themselves. Schedule a free demo today.