The best payroll services help businesses pay employees correctly, manage tax withholdings, and ensure deductions are taken for benefits, retirement savings, and garnishments. Annual payroll related costs for 10 employees can range from $1,000 to more than $22,000. The best payroll services are affordable, easy to use, and include both payroll and human resources support.
Top Payroll Services for 2020
| Payroll Services | Best for |
| --- | --- |
| | (Best overall) Companies with fewer than 100 employees that want a cloud-based payroll software |
| | Companies using QuickBooks for accounting that must legally offer health insurance |
| | Startup businesses that want to scale with a long-standing industry leader |
| | Firms that would rather work with a co-employer and completely hand-off payroll processing |
| | Companies in the growth phase needing HR tools to manage employees and applicants |
| | Firms that want to offer best-in-class employee benefits to their staff |
| | Small organizations/businesses in niche industries (churches, nannies, agriculture) that have unique payroll needs |
| | Smaller businesses that want to outsource their HR and compliance |
Which Payroll Service is Right for You?
How We Evaluated the Best Payroll Services
We evaluated three kinds of outsourced payroll services—full-service outsourced payroll providers, online full-service payroll software, also known as software-as-a-service (SaaS), and professional employer organizations (PEOs)—to help you find the right payroll solution. We reviewed pricing, payroll processing support, HR tools, and employee benefit options. We also researched customer reviews to help ensure our results were reliable.
Here's how these types of payroll companies differ in terms of who does what among the employer, business owner, and payroll vendor.
Types of Payroll Companies & Services Included
| | Employer Manages | Payroll Service Manages |
| --- | --- | --- |
| Full-service Payroll | Hiring, time keeping, time data entry, employee questions, and terminations | Payroll, taxes, deposits, benefits, streamlined workers' comp, and new hire paperwork |
| Online Payroll Software | Hiring, new hire paperwork, timekeeping, payroll data entry, payroll runs, and corrections | Software, taxes, and deposits and some offer HR consulting and add-on services |
| Professional Employer Organization | Hiring, terminations, and day-to-day work | Everything else HR-, benefit-, and payroll-related |
The criteria we used to evaluate the best payroll service companies for small business include:
Price: Lower cost and/or high value for the price options considered
Ease of use: Easy to understand how the service works and who can assist you
Time import: Able to import hours from a timekeeping system or has one built-in
Payment options: Can pay using direct deposit or pay cards in addition to checks
Taxes: Processes all federal, state, and local payroll taxes and generates year-end tax reports
Automated payroll: Ability to set up payroll so that it runs automatically
Year-end: Issues year-end W-2s and 1099s
Workers' compensation: Provides workers' compensation insurance
Mandatory postings: Makes labor law posters available for free or an upcharge
Software integration: Can share data with accounting, HR, or other software programs
Customer support: Receives top reviews for setup, service, and ongoing support
Benefits: Ability to add on Affordable Care Act (ACA)-compliant benefits like health insurance
Savings: Ability to manage retirement savings, like a 401(k)
HR consulting: Has add-on HR consulting services with access to licensed experts
Scalable: Able to add on additional upgrades or modules as the business grows
If you don't need all these features in your payroll service, consider free or low-cost payroll software options instead. They'll calculate earnings, deductions, and payments, but you'll have to manage your own state new hire reporting, tax filings, and HR compliance.
Based on the features above, we recommend Gusto as the best payroll service for small businesses, because it automates your payroll process at no additional cost. Tax calculations and payments are handled on your behalf, and your employees can access a self-service portal to view and update their personal data as well as see their pay stubs online.
Gusto: Best Overall Payroll Service for Small Businesses

We recommend Gusto payroll for any small business—fewer than 100 employees. It's a low-cost cloud-based payroll software service and offers benefits too. It's best for employers who want a one-size-fits-all payroll option, which offers nearly everything a small business needs, from electronic new hire documents and health insurance to employee self-service, and quick payroll processing.
Gusto Pricing
Gusto's pricing is based on three levels of service (Core, Complete, and Concierge). It is, comparatively, very straightforward and affordable compared to some of the bigger names in the payroll industry (ADP and its competitors). Gusto's regular rate is at $39 base fee/month + $6/employee monthly. If you have 10 employees, it would cost $1,188 per year for all the requisite payroll features. That's less than $120 per employee, per year. No upcharges mean you can plan and stick to your payroll budget.
Gusto Pricing Table & Features
| | Core | Complete | Concierge |
| --- | --- | --- | --- |
| Price | $39/month plus $6/month, per employee | $39/month plus $12/month, per employee | $149/month plus $12/month, per employee |
| Full-service Payroll, Including Year-end Taxes | ✔ | ✔ | ✔ |
| Employee Self-service | ✔ | ✔ | ✔ |
| Health Benefits Administration | ✔ | ✔ | ✔ |
| Employee Offers & Onboarding | N/A | ✔ | ✔ |
| Paid Time-off Requests & Tracking | N/A | ✔ | ✔ |
| Employee Directory & Surveys | N/A | N/A | ✔ |
| Workers' Compensation | ✔ | ✔ | ✔ |
| HR Support | Expert | Expert | Dedicated specialist |
In addition to all the payroll features listed above, Gusto Core has HR and benefits options that make it feel like a full-service payroll company. For example, when someone is hired, you input the person's basic information, and Gusto does the rest. The new hire receives a welcome email with links to payroll docs like W-4 and I-9 for e-signing.
Payroll Processing
Gusto is designed with quick payroll runs of less than 10 minutes. You can set up your payroll to run automatically if all workers are salaried, and no time entry is needed. It provides direct deposit or pay card options, and can set you up with a pay-as-you-go workers' compensation program, similar to APIntego. It also offers a cash-out option you can turn on (if eligible) so employees can cash out a maximum of half of their paycheck (up to $1,000) before payday.
HR Tools With Gusto
Gusto provides HR onboarding and gives your employees access to a mobile-optimized website that allows team members to view and update their own data online. It provides e-signature and online document filing, saving you from having to maintain paper employee personnel files.
Gusto's Employee Benefits
Gusto serves as a benefits broker in the United States. Benefits offerings include plans for health insurance at group rates most employees can afford. It also lets you set up retirement savings plans managed online like a 401(k)—all through the same portal. It's a one-stop-shop for your employees to manage their benefits online.
Customer Support
Gusto extends customer support by phone and email. Because it's located on the West Coast of the US, its hours are 8 a.m. to 8 p.m. Pacific time. You'll receive HR support with the Core package, but if you want a dedicated support team, you have to upgrade to the Concierge service.
What Gusto Is Missing
There's not much missing from Gusto, except that it isn't currently able to offer group health benefits in all 50 states, like some of Gusto's competitors. At last count, it offers benefits in 26 states plus Washington D.C., but it continues to work on adding more. Gusto also doesn't offer a PEO option like ADP, and it doesn't have features like an applicant tracking system (try Paycor if you need this feature). If you want those at some point, you may outgrow Gusto.
What Users Think About Gusto
Many small business users seem to love Gusto due to its ease of set up and use and the fact that it saves so much time by providing employees access to their own information. Some users complain that it lacks features employers may need as they grow past 100 employees such as compliance reporting. It also doesn't print and mail checks for you like ADP does. For feedback from real users, check out our complete Gusto review.
QuickBooks Payroll: Best for QuickBooks Users Exceeding 50 Employees

We recommend QuickBooks Payroll as the best payroll service for small businesses who want general ledger (GL) integration because it interfaces seamlessly with QuickBooks accounting software for those businesses already using QuickBooks for bookkeeping. If you have 50 or more full-time equivalent employees, you must offer health insurance, and you can explore options with QuickBooks' partner SimplyInsured, You can also issue same-day direct deposits and receive a penalty-free tax guarantee, even if you make the error.
QuickBooks Payroll Pricing & Features
QuickBooks Payroll has several pricing tiers with non-discounted prices that range from $45 a month for core services up to $125 a month for the Elite plan. It usually offers a discount (sometimes up to 70%) for the first few months, so we recommend asking about it. You can get automated payroll, access to health benefits, and same- or next-day direct deposit in any plan you choose. Employees can also use the app the clock in and out, if you opt for one of the two higher-tiered plans.
QuickBooks Payroll Pricing & Features
| Features | Core | Premium | Elite |
| --- | --- | --- | --- |
| Monthly Price | $45 + $4/employee per month | $75 + $8/employee per month | $125 + $10/employee per month |
| Automated Payroll | ✔ | ✔ | ✔ |
| Health Benefits | ✔ | ✔ | ✔ |
| Same-day Direct Deposit | N/A | ✔ | ✔ |
| Automated Tax Forms & Calculations | ✔ | ✔ | ✔ |
| Reporting | ✔ | ✔ | ✔ |
| HR Support Center | N/A | ✔ | ✔ |
| Expert Setup | N/A | ✔ | ✔ |
| Tax Penalty-free Guarantee | N/A | ✔ | ✔ |
| Time Tracking | N/A | GPS tracking included | Geofencing & project-based features included |
| Personal HR Adviser | N/A | N/A | ✔ |
Payroll Processing
With the Premium and Elite plans, you can have a QuickBooks Payroll expert review your initial setup or complete it for you, which is very helpful if you're transferring from another provider. You can also run payroll on autopilot, similar to Gusto's automated feature; however, the employee must be salaried.
One feature that really separates QuickBooks from the pack is the tax penalty-free guarantee that the two premium plans offer. Unlike Gusto and other payroll providers, QuickBooks Payroll will cover any tax penalties resulting from payroll errors even if your business makes the error. Other providers only cover mistakes they make.
Another defining feature of QuickBooks Payroll is the same-day direct deposit feature included with all plans. Many providers have at least a two-day processing window for payments, meaning your employees have to wait until 48 hours after you submit payroll to receive their funds. QuickBooks Payroll does this automatically and doesn't charge extra or require approval for it.
HR Tools
QuickBooks Payroll now offers an HR Support Center for its Premium and Elite users. You can find answers to your federal and state wage and overtime law questions in addition to learn best practices on common HR tasks like hiring, performance, and termination.
If you need a live person to give you more personal consultation, you will have to purchase the Elite plan. It comes with an HR adviser who will give you professional guidance as well as custom handbooks personalized for your business.
Employee Benefits With QuickBooks Payroll
QuickBooks Payroll gives you access to health benefits through its partner SimplyInsured. Unlike Gusto that offers these benefits directly, you'll need to work with SimplyInsured to figure out which insurance packages will work for your team (there may be additional fees), but you can manage the initial setup with the QuickBooks Payroll software. Additionally, you can set up benefits in all 50 states vs Gusto's limited reach.
Customer Support
QuickBooks Payroll's customer support is US-based and is available by phone and chat from Monday through Friday 6 a.m. to 6 p.m. Pacific time. You can get help with troubleshooting, tips, and access to additional resources. There's also a payroll support center that provides helpful online tutorials and user guides.
What QuickBooks Payroll Is Missing
QuickBooks Payroll doesn't offer online onboarding (new hire reporting, I-9 collection) that payroll companies like Gusto provides. It also doesn't stay current on local and county tax laws, so if you're in a city like New York, you'll need to do your own research so your payroll account reflects the most accurate information.
What Users Think About QuickBooks Payroll
QuickBooks Payroll is rated highly among its users. Many QuickBooks users like how easy it makes paying their employees. There was a trend around customer service complaints though, with some indicating that representatives were in tune with the products.
ADP Run: Best Payroll Service For High-growth Startups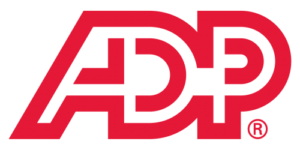 We recommend ADP Run for startups planning to significantly scale their business in the future. It offers multiple service options (for businesses with one to 49 employees, 50 to 1,000, and up) and price points and requires you to request a quote. There's also an impressive mobile app you and your employees can use from anywhere.
ADP Run Payroll Pricing & Features
Just so you can see the difference in price points depending on the level of services you need, we requested quotes for two versions of one of ADP Run's top tier plans (ADP Run Complete Payroll and HR package). We were quoted $107.05 per payroll process and $126.35 per process. The only difference between the two prices is the number of job postings per month on ZipRecruiter—one posting vs two—and the number of background checks you get—five vs 25.
ADP Run Pricing and Features
| Features | Essential Payroll | Enhanced Payroll | Completed Payroll Plus (Professional Employer Organization) | HR PRO: Payroll & HR |
| --- | --- | --- | --- | --- |
| Price | Contact for Quote | Contact for Quote | Contact for Quote | Contact for Quote |
| Run Payroll | ✔ | ✔ | ✔ | ✔ |
| Direct Deposit | ✔ | ✔ | ✔ | ✔ |
| W2s & 1099s | ✔ | ✔ | ✔ | ✔ |
| Tax Filing | ✔ | ✔ | ✔ | ✔ |
| New Hire Reporting | ✔ | ✔ | ✔ | ✔ |
| Reporting | ✔ | ✔ | ✔ | ✔ |
| HR Forms & Documents | N/A | ✔ | ✔ | ✔ |
| Manage State Unemployment Insurance | N/A | ✔ | ✔ | ✔ |
| Garnishments Management | N/A | ✔ | ✔ | ✔ |
| HR Helpdesk & Wizard | N/A | N/A | ✔ | ✔ |
| Prepaid Legal Services | N/A | N/A | N/A | ✔ |
| Work-life Employee Assistance Programs | N/A | N/A | N/A | ✔ |
*Your actual price is based on your business' credit rating, risk profile, and health benefits history. Even at the lowest price for 10 employees, ADP's PEO option would cost $12,000 a year, which is significantly more than Justworks. However, it could cost as much as $22,000, which is even higher than TriNet.
Payroll Processing
With ADP Run, you run payroll using its ADP Run software. It's easy to get started, especially if you're using its DIY plan. Once you enter your name, email address, and company name, you can start setting up your service in minutes. You can also run payroll from your computer, a mobile app, or by placing a phone call.
You will need to enter your employees' hours worked, but you can set it up for employees to enter if you purchase the Time and Attendance product. Once you review and approve it, you'll see how much cash you need to fund the pay run and make any adjustments as needed. Employees can access basic information like pay stubs, and direct deposit is free.
Employee Benefits
You can manage your employee benefits through ADP Run as you can with most payroll software; with ADP Run, it costs extra. It has an affiliate company you can use to help you choose health and other insurance plans you can integrate into your ADP Run payroll process, making deductions automatic. You can also offer retirement benefits, like 401(k) plans and executive deferred compensation plans for your top performers.
HR Tools
Like Gusto and Justworks, ADP Run provides new hire reporting to the state with all of its plans. However, if you upgrade you can use cool features like federal compliance resources and a "tip of the week." It gives you an Employee Handbook Wizard and a ZipRecruiter account for posting jobs.
It can even provide background checks. If you opt for the ADP Run Complete Payroll + HR package, you'll have access to consulting services from HR certified representatives so that you can call and ask basic HR, benefits, and payroll questions.
Customer Support
ADP Run doesn't have the best customer support reputation, but it is available 24/7. However, be aware that it sends its overflow support calls to India. In addition, if an employee loses their password, ADP Run will refer that person to you, the employer. It will not assist your employees with basic issues like password resets.
What ADP Run Is Missing
ADP Run is missing consistent, top-notch customer service. Although we found some positive reviews, there were quite a few negative reviews that seemed to follow a trend. There were complaints about long wait times and tax errors that took a while to resolve.
What Users Think About ADP
Small ADP Run business users like the customization features but don't appreciate the upcharges. Overall, it has solid ratings in the 4 to 5 out of 5-star range.
Justworks: Best Payroll Service for Hands-off Payroll Processing Using a PEO
We recommend Justworks as a PEO payroll service that's best for small businesses that want to offer employee benefits and services that match their larger competitors—everything from new hire onboarding to benefits offerings. We found that Justworks offers the best payroll service value among the PEOs we compared. You can sign up for Justworks with just two employees.
Justworks Pricing
Justworks pricing ranges from $44 without benefits to $89 per month, per employee, with benefits for 10 employees. Therefore, Justworks is at the lower-cost end of PEOs with rates that are well below TriNet. Also, the per-employee rate drops as you scale up and add more staff. Even at only $89 per month, per employee, you get full-service payroll, with HR and benefits included.
Justworks Features
Since a PEO is a co-employer, it's more than a payroll service or payroll software. The employees work for you and the PEO. For example, you manage their schedules, their work instructions, and interact with them like any other employee. However, they're employed by the PEO, getting their paychecks, tax documents, and benefits from the PEO. You pay a per-employee fee for the outsourced payroll services.
As a full-service payroll provider, Justworks is easy to set up and use. It provides a self-service employee portal like Gusto but reduces the administrative work you have to do as a business owner. The advantage of using a PEO as your payroll company is that you'll be able to offer employee benefits at group rates and also often receive lower-priced workers' compensation insurance as well.
Payroll Processing
Justworks includes time tracking in addition to automated deposits, one-off payments, payroll tax filings, and auto-notifications. Like Gusto, it can process contract-employee (1099-MISC) payments as well so that you don't have to manage those in a different system. It allows you to pay employees on a weekly or biweekly basis, and you can process payroll completely online.
Justworks' HR Tools
Like Gusto, Justworks offers an employee self-service dashboard that allows them to see their own information. That saves you time as you no longer have to print copies of their forms or pay stubs. Justworks also manages your business compliance, which is helpful as each state, and many localities have their own labor laws. Justworks, like Gusto, can provide you with HR consulting services to help manage employment issues.
Employee Benefits With Justworks
The benefits of a PEO, like Justworks, is that they leverage their buying power when it comes to benefits—for example, a health insurance plan, workers' compensation or a 401(k) savings plan. Justworks can pool employees into a larger buying group and get group rates that a small business would be unlikely to obtain on their own. That allows your small business to provide big company benefits.
Customer Support
Justworks offers support via phone or live online chat Monday to Friday from 8 a.m. to 8 p.m. Eastern time. In addition, Justwork's Help Center provides solid information in an easy-to-digest format on topics for employers and employees alike such as benefits, payroll, and taxes.
What Justworks Is Missing
Justworks doesn't yet have an applicant tracking function, and it's geared for companies up to 99 employees, so if you're close to that 100-employee mark and plan on growing, then Justworks might not be the best choice. You may want to choose a larger PEO option like ADP Total Source or a software service like Paycor instead.
What Users Think About Justworks
There aren't as many Justworks online user reviews as there are for Gusto, but the reviews it does get are stellar. Small business employers and employees like the features and how easy it is to use. Some have mentioned a need for better reporting.
Paycor: Best for Businesses Needing HR Tools to Manage Growth

We recommend Paycor as best for businesses that are currently growing and need HR support along with payroll. In addition to being able to pay employees and have support paying federal, state, and local payroll taxes, you'll get access to tons of HR tools and modules you can use to keep track of job applicants, employee performance, and so forth.
Paycor Perform Pricing
Paycor's pricing is straightforward like Gusto but costs even less if you have 10 or fewer employees. It's only $49 per month. Adding employees costs only $3 per employee, per pay period, similar to Gusto, which charges an additional $6 per employee, per month. If you run every bimonthly payroll, Paycor's per-employee price is the same as Gusto.
Paycor Perform Features
Unlike Gusto, which doesn't have an ATS or online performance reviews a company will need as it grows, Paycor has it all. One of the primary benefits of Paycor as a payroll service provider is that its software uses widgets. You can customize it to your needs and turn features on as you need them. That prevents your interface from being cluttered with payroll, benefits, or HR tools you're not ready to use.
Paycor's Payroll Processing
Paycor, like ADP, was built around the payroll process and provides all required payroll options from multiple pay cycles to direct deposit. However, it functions more like a full human resources information system (HRIS) with visually stimulating online reports and graphics. When you're ready to review payroll before it officially processes, you can see the total cash needed to complete the run, similar to how most payroll providers operate.
HR Tools
Paycor has easy-to-use modules that function together seamlessly, such as electronic document storage and human capital management tools like applicant tracking, learning management, and workforce insights that employers may need as their business grows. Furthermore, it can be customized to your business based on your industry or brand.
Employee Benefits with Paycor
Paycor, like Gusto and ADP, provides ACA-compliant benefits and manages benefits administration like your annual enrollment. It can also manage your employee 401(k) plan through the same interface, meaning employees can manage their own plan changes.
Customer Support
Paycor receives excellent feedback on its customer support. It can be reached by phone or online. It also provides an HR Center of Excellence with resources on topics like recruiting, labor costs, and employee experience. It's open 8 a.m. to 5 p.m. Eastern time Monday through Friday. There's no support on the weekend.
What Paycor Is Missing
Paycor doesn't provide dedicated account reps, so you will likely get someone new each time you call. Also, if you have questions on the weekend, you may be out of luck. It doesn't offer 24/7 customer service like ADP Run.
What Users Think About Paycor
Both small and midsize business owners like the all-in-one functionality and its industry experience. However, unlike services that provide you with a dedicated account representative, the quality of customer service often depends on the individual who answers your call. For additional information, read our review guide on Paycor pricing and alternatives.
Zenefits: Best for Those Who Want to Offer Best in Class Benefits

Zenefits is a payroll service that focuses on providing a full range of employee benefits to your staff. Unlike a PEO, it's not a co-employer. Instead, it's a service that provides a full suite of solutions in addition to payroll, such as HR tools like org charts, and benefits like health insurance and a mobile app.
Zenefits Pricing & Features
Zenefits starts at $40 per month with monthly per-person fees that range from $6 to $12 per month. However, those prices go up as you add features, you'll need in a payroll service like payroll processing. Its standard package includes an HR platform with employee data, an org chart, and onboarding while the advanced package adds on-time tracking and ACA compliance.
Plans

Base Price/Month

Price/Employee, per Month
Monthly Contract

Price/Employee, per Year
Annual Contract

Standard

$40

$6

$5

Advanced

$40

$12

$9
Apart from the Standard and Advanced plans, there are add-on features that users can opt to include in their subscription. Each of these services is billed based on the number of employees you have.
Add-on services charged per employee per month:
Payroll: $6
Time & attendance: $5
HR adviser: $5
Payroll adviser: $5
Ultimate adviser (HR & payroll): $8
Employee performance management: $4
Therefore, to get payroll processing with the standard package, you'd pay $40 per month plus $12 per month, per employee, similar to what you'd pay if you went with Gusto's higher tier. Also, you'd still have to pay for add-ons like a payroll adviser, which Gusto includes at no extra charge.
Zenefits Features: In-Depth Look
Unlike ADP Run and Paychex that began with payroll as its core platform, Zenefits is built around employee self-service and employee benefits. That makes its interface easier to use from the employee point-of-view. It also has a performance management add-on like Justworks can provide, but it costs more.
Payroll Processing
Zenefits offers payroll in the US only. It provides a mobile app for you and your employees to manage online data like pay stubs and year-end tax forms, which it files on your behalf. Timekeeping is available as an add-on, or you can interface with free time and attendance software like Homebase. It does everything payroll software should do.
Zenefits' HR Tools
Zenefits provides an excellent array of HR features, including processes to onboard new hires and manage their data. It also has an employee directory and org chart as well as HR reporting that lets you visualize your HR data. In addition, it provides a compliance assistant to ensure you're on track with federal and state labor laws. That's useful once you begin hiring employees in more than one location.
Employee Benefits
Benefits are what Zenefits is all about. It provides everything from employee healthcare to commuter benefits without you having to worry about interfacing your software with multiple benefits providers. It's all in one place, available to your employees through its mobile payroll app.
Customer Service With Zenefits
Zenefits provides multiple levels of support for you and your employees. It offers an HR adviser or payroll adviser service that can help you manage everything from retro pay to questions about at-will employment. However, unless you pay for one of its advisory services, your only help options are online. You send an email or fill out a form, and someone from the company will get back to you.
What Zenefits Is Missing
Zenefits is on the pricier side when you start to add in the features it offers such as performance management, time and attendance, and paid adviser services, which some of the other providers like Gusto include or provide at a lower cost. Many of Zenefit's competitors offer those features as standard and not with as add-ons.
What Users Think About Zenefits
Zenefits has solid reviews in the range of about 4 out of 5 stars. Many find it helpful to have their benefits offerings built into the same software that manages their payroll and HR data. Others comment on how innovative it is, frequently offering new features. However, some have mentioned their customer support is weak, and payroll and accounting options and reports aren't as flexible as other providers.
SurePayroll: Best for Small Organizations in Niche Industries

SurePayroll targets small organizations in niche industries, such as churches, household (for nannies/babysitters), and agriculture by offering payroll features specific to their needs that some payroll providers don't offer. It helps churches manage housing allowances for clergy, household employers pay their nanny taxes on time, and farmers file Form 943 in addition to getting payroll tax credits.
SurePayroll Pricing
For basic small business and nonprofit payroll services, the price is $29.99 monthly plus $4 per employee. If you're a household employer, the price is $39.99 monthly for one employee; there's an additional $10 fee per extra household worker.
If you need other features like benefits and HR tools, you'll have to speak with a representative to get pricing specific to your business. You can add on a time clock for an extra $9.99 monthly.
SurePayroll Features
Sure Payroll has basic payroll processing features like automated payroll and tax remittance the proper agencies. There's also a payroll tax guarantee, so you don't have to worry about paying penalties for mistakes its representatives make. It has some HR features available at an additional cost. And if you need help, there's live customer service available six days a week.
Payroll Processing
SurePayroll handles basic payroll processes like paying employees via direct deposit and submitting tax payments to the proper agencies (federal, state, and local). There's a two-day processing time, so you have to run payroll at least two days in advance of the date you want employees to receive it, but you can request a shorter turnaround when necessary.
You can also set payroll to run on autopilot and pay out multiple pay rates when employees work in two or more different positions.
HR Tools
SurePayroll offers limited HR tools, but if you need a feature like new hire reporting, you can get it by purchasing it as an add-on. There are also pre-employment screening options if you need to run background checks before issuing a job offer.
Employee Benefits
SurePayroll offers basic employee benefits like insurance, 401(k), and so on. It connects you to health insurance providers through its parent company, Paychex, so regardless of what state you're in, you're covered. Its 401(k) plans range from safe harbor to solo (k) plans, so you can purchase what makes sense for your business structure.
Customer Support
You can speak to a live representative six days a week, unlike many payroll providers targeting small businesses (they usually provide support five days a week). Hours are Monday through Friday, 7 a.m. to 8 p.m. Central time, and Saturday, 9 a.m. to 1 p.m. CT.
You can sign up for basic payroll service within minutes on the website, but if you're interested in add-ons like benefits and HR features, you'll have to speak to a representative who specializes in the products in which you're interested.
What SurePayroll is Missing
SurePayroll is missing simple integration options. Some are available, like accounting or time clock software, but only if you pay a regular monthly fee (monthly or per pay run).
What Users Think About SurePayroll
SurePayroll has mixed user reviews on our site and that of other third parties. It seems like small companies tend to find the service more useful than those managing more employees. There were comments of praise about how simple it is to pay employees via direct deposit or check. Many of the complaints are about poor customer service.
TriNet PEO: Best for Multistate Employers

We recommend TriNet as best for companies with employees in multiple states that want hands-off payroll services. It's great for those who want to offer employees an excellent onboarding experience, group rates on benefits, and self-service all in one place. TriNet is the PEO that we use at Fit Small Business because of the features like its insurance buying power, which provides great rates for our staff.
Like Justworks and ADP, TriNet can leverage hundreds of thousands of employees across multiple companies to negotiate better insurance plan rates. TriNet offers a good range of coverage plans in all states in the US, even providing medical, dental, and vision insurance in small communities. One of the main benefits of TriNet, and why Fit Small Business uses it, is because it offers big-name health insurance plans to our remote employees and discounts to our distributed team.
TriNet PEO Pricing
TriNet's pricing varies based on location and size. A New York-based rate might range from $125 to $155 per employee, per month. Based on our comparison company of 10 employees, TriNet's prices ended up being $16,800 a year—more than double that of Justworks, which would come to less than $6,000 per year for the same 10 employees.
As TriNet's pricing varies based on location and number of employees, you'll want to contact it for a customized quote. It's a good idea to familiarize yourself with the available features before the call to ensure you receive the best quote.
TriNet Features
In addition to all the standard features you'd expect of a payroll service, TriNet offers a wide variety of PEO employer extras. Most notable is the all-in-one easy-to-navigate user interface for both employer and employees. Employees, for instance, can manage everything from downloading year-end W-2s to looking up information about their benefits programs and providers themselves.
TriNet's Payroll Processing
Unlike some of the other payroll services, TriNet has a mobile application in addition to its portal. It can manage unemployment, time off, and expense reimbursement through the mobile app, saving you and your employees time and frustration.
HR Tools
TriNet stores employee data, signed forms, and provides employees with a self-service dashboard. Some standout features include your company organizational chart and people directory. If you set up and manage employee training such as food safety, you can track that in TriNet as well.
Employee Benefits
TriNet offers a huge range of employee benefits and also manages Consolidated Omnibus Budget Reconciliation Act of 1985 (COBRA) processing for terminated employees. It also offers your business practice liability insurance, keeping all your employee and insurance information in one system. It operates like your in-house HR and benefits department, in addition to managing payroll.
Customer Support With TriNet
TriNet provides customer service via phone and email. It also offers online case management that allows you to open a ticket on its website. It even has a separate email for employee questions. What it lacks is online chat and its hours are limited: Monday to Friday, 4:30 a.m. to 9 p.m. Pacific time.
What TriNet Is Missing
TriNet's support hours are limited to weekdays. That may be a problem for small businesses like retail and foodservice that operate on weekends. In addition, it's more than double the cost of Justworks.
What Users Think About TriNet
Compared to ADP Run's, TriNet user reviews are slightly higher and more on par with Justworks—nearly 5 out of 5 stars. Users liked that they don't have to have an on-site HR person because everything they need is on the dashboard. Some employees reported minor difficulties such as setting up their payment account.
Additional Payroll Service Alternatives
| Additional Payroll Service Alternative | Best for |
| --- | --- |
| | Businesses that want HR tools plus payroll processing in an all-in-one software solution |
| | Small companies that don't mind managing tax payments and vendor deductions manually |
| | Those that want to outsource payroll to a co-employer and not have to deal with each payroll processing |
| | Entrepreneurs who can manage HR & compliance themselves with software instead of outsourcing |
Bottom Line
When it comes to the best payroll service for your business, you have multiple options. Making the right decision for your business depends on your immediate needs and your plans for growth. For additional resources to help you make the best choice for your business, we have payroll software reviews and payroll articles comparing many of these providers side by side.
For businesses that want their payroll service to offer an employee self-service portal and the option to purchase workers' compensation and health insurance, consider Gusto. Gusto provides a full-service HR, benefits, and payroll solution that starts with electronic onboarding and e-signature for a low monthly price. It also offers a free 30-day trial.