Number porting is the process of transferring a phone number from one service to another. The terminology makes the process seem overly technical and complicated. However, in reality, modern business telephony services make it relatively easy to take your old number wherever you go, as long as you stay within the same geographic area.
Most of the advice in this article will apply for any modern business voice-over-internet-protocol (VoIP) service. With that in mind, we will step you through the process using RingCentral as an example. This is because RingCentral is one of the most popular VoIP solutions on the market today due to its affordable plans and powerful, yet highly intuitive features.
1. Determine If Porting Your Number Makes Sense
While porting a number from one provider to another is generally easy, the process is not entirely without risk of business disruption. Some services require contracts and you may also need to swap out hardware or supporting equipment during system setup. Therefore, before taking any steps toward switching providers, look at how your business telephony setup currently works and evaluate if making the switch is best for your business needs.
Signs indicating it might be time to switch providers include:
Customer calls keep getting dropped
Callers report having a difficult time hearing you and your staff
You are constantly fielding calls that could or should be addressed by an automated service
You often get frustrated by calls being transferred to the wrong team member or department due to misdials or inadequate phone tree menus
You are not satisfied by your current phone system's level of customer service or support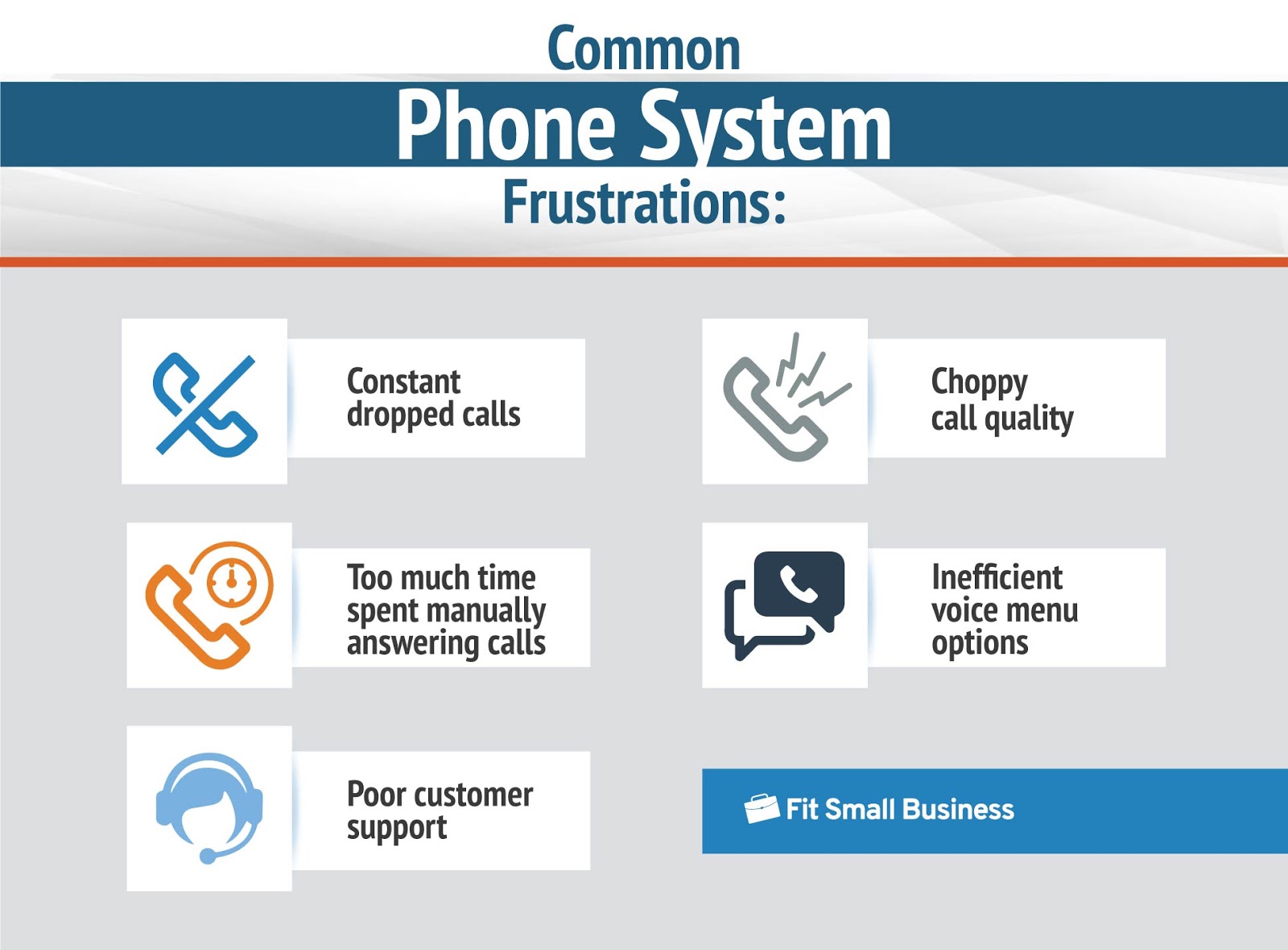 2. Decide the Best Provider for You
There are plenty of reasons business owners switch phone providers. Being able to effectively handle call traffic is important for any business, so it is important to research the right fit for you. We recommend taking a look at our business phone system buyer's guide to help you decide.
There is no shortage of capable phone systems for your team. It could be a low-cost virtual phone system, like Grasshopper, which requires your existing mobile or landline to forward calls from, or it could be a dedicated business VoIP service like RingCentral, which can work completely on its own. We suggest researching both kinds of services to determine the best fit for your company.
If you are in the market for a new business phone system, we recommend looking at RingCentral. The system is powerful, easy to use, and offers pricing plans for every budget. Fill in the form below to start your 14-day free trial.
3. Make Sure Your Number Is Available in Your New Area
In some cases, there could be restrictions in porting your number. One of the most common restrictions is geographical; if you are relocating to a new region, you may not be able to retain your number because someone else may already have the number in your new area code. This could be the sole deciding factor in whether or not you want to even bother with porting your number.
When in doubt, ask a representative. For examples, RingCentral's sales agents should be able to confirm this with you before you commit to their service.
4. Reach Out to Your New Provider
When you've decided to go with a new service and port your number, you will need to reach out to your new provider. The process will vary depending on what phone system you have, but here is what you can expect in the majority of cases:
Paperwork: In most cases, expect to have to sign the paperwork either from your old provider, your new system, or both parties.
Account information: It's wise to keep a recent copy of a bill handy during the setup process so that you have information like your account number handy if it's requested of you.
Process time: Don't expect the process to be instant. In some cases, the number porting process can take up to two months for everything to be fully transitioned, so be prepared.
Do not cancel your old service yet: It's important to realize that there is going to be a transition period, no matter what service you go with. While you wait, it can be helpful to keep your old service to make sure your organization does not go without a phone system in the interim period. Otherwise, you run the risk of being unreachable by your customers.

Before you commit any capital toward a new phone system, it is important to ask your potential provider some questions. You want to make sure the service will support number porting, and that the process will be easy. Perhaps most of all, you'll want to ask about any fees applicable to porting your number. Most reputable systems let you port for free, so this is a potential red flag.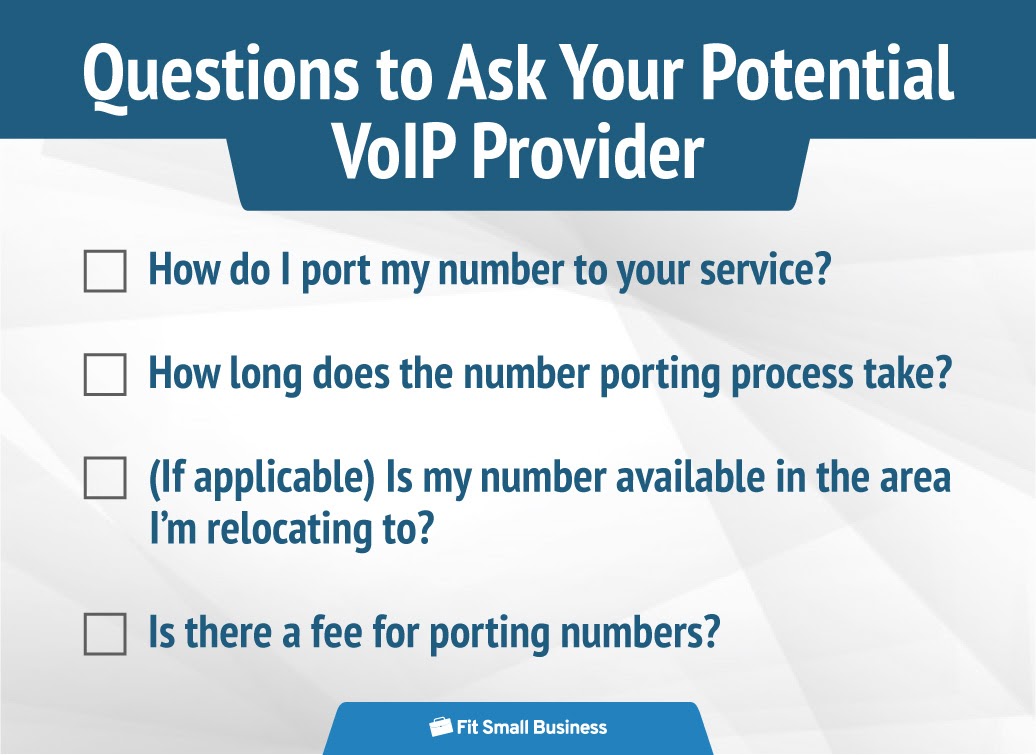 The fact that RingCentral makes porting numbers so easy is one of the many reasons we find it is one of the best phone systems on the market. RingCentral lets you port your number for free, and they provide plenty of documentation to help you carry your number over. If that fails, their customer service team is available 24/7 to assist you.
5. Enjoy Using Your New Service
Porting numbers and changing services is much different today than it was in the days of dial-up internet and setting up physical wires. It's not nearly as difficult to get a phone ported as it once was; it's simply a matter of understanding how it's done and knowing how to get it completed efficiently. In some cases, you might have already done it without realizing it.
Why You Should Port Your Business Number
Small businesses should consider porting their number for several reasons. Perhaps most notably is that even if you are switching services, you get to keep the same phone number that your customers have been using and remember for years. Porting to a new service also gives you access to new features that may come with your new phone system.
Thousands of businesses choose to port their number for the following reasons:
Customer Retention
If your business has been around for some time, chances are your customers are used to calling you at your original number. If you don't port your number and don't put in a great deal of work into advertising your new number, there is still a good chance that at least some of your customers will dial the old extension and be unable to reach you.
Use of Outdated Technology
If you have used the same phone system for a decade (or even longer), there is a good chance that it is quite outdated, at least compared to what's available on the market today. Systems like RingCentral offer many features beyond calling, such as video conferencing, file sharing, and the ability to take your work phone wherever you go via mobile apps.
If you are using a traditional landline-based service, then you should certainly take a look at what's out there in 2020 and consider porting your number to RingCentral or a similar system. VoIP and virtual phone systems offer substantial cost savings over landlines in that they offer unlimited calling to nearly anywhere in the United States, and even beyond. The fact that you can run most of these systems with a computer or mobile app is reason enough for many to make the switch.
What Prevents Businesses From Porting a Phone Number
In a perfect world, your entire number-porting process would be smooth and quick. Unfortunately, there are a number of factors that keep people from porting their number, and that might force them to stick with their old phone system.
Geography
If you are moving your office to a new region, you might not be able to keep your number. Check in advance with your chosen new provider to make sure that porting is even possible.
Errors on the Number Transfer Request
Human error is always going to be a factor when trying to switch to a new system. The following errors during number porting might affect your success:
Incorrect spellings of names, addresses, or business names
Information that doesn't match, e.g., Social Security numbers, PIN codes, telephone numbers, and so forth
An invalid or unrecognizable signature
Poor Account Holder Standing
Unfortunately, our past mistakes can catch up with us. If your organization has a poor history with providers or bad credit of some kind, you run the risk of having your transfer request denied. If this is a case, call the billing department of your proposed new service and try to get to the bottom of the situation.
Pagers
Modern business users may be surprised to hear that technologies that are considered obsolete are still crucial in many business settings. A notable example of this is the time-tested reliability of pagers, which have actually been shown to get messages to workers on a much more reliable basis than SMS from a smartphone.
This makes pagers especially useful in healthcare fields and other environments where it's absolutely crucial that messages are received every time. Some providers do support pagers, faxes, and other sorts of older technologies, but it's worthwhile checking ahead of time. RingCentral, for example, does offer virtual faxing.
Employee Buy-in
Adopting any new piece of technology in your organization can be painful. After all, you are asking your staff to make a fundamental change in their daily workflow. If your employees find the new service difficult to use, you run the risk of nobody using it and wasting a great deal of money.
As such, we recommend taking the time to train all of your employees on how to use any new phone system you bring in to your office. Make sure employees understand how to navigate new interfaces, implement new features, and ultimately make use of the system you put so much time and resources into adopting.
Bottom Line
Porting your number to a new system is a major undertaking. If you aren't adequately prepared, you run the risk of wasting hundreds, if not thousands, of dollars on software that goes unused. As such, it's important to take the time in understanding how number porting works and what you can expect.