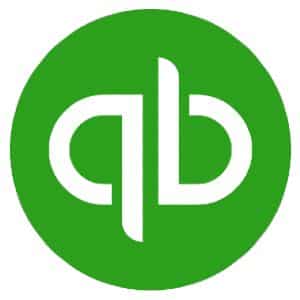 QuickBooks Desktop users provide their QuickBooks file to their accountant by creating an "Accountant's Copy." QuickBooks Accountant Desktop is the only software that can import the Accountant's Copy, so it is a valuable investment for supporting your QuickBooks Desktop clients.
Visit QuickBooks Accountant Desktop
What We Recommend QuickBooks Accountant Desktop For
We ranked QuickBooks Accountant Desktop as the best multi-company accounting software for independent full-service bookkeepers because of its powerful tools designed to assist with providing full-service bookkeeping to an unlimited number of clients for $449 per year. QuickBooks Accountant Desktop requires an active QuickBooks Desktop ProAdvisor membership, but the cost of the ProAdvisor program is included with the purchase of Accountant.
QuickBooks Accountant Desktop Is Especially Good For
QuickBooks Accountant Desktop is the best small business accounting software for bookkeepers and accountants who need options like payroll services and the ability to generate reports for specific industries. Firms that would benefit most from QuickBooks Accountant Desktop include:
Accountants who provide payroll services: With the option to provide full-service payroll for up to 50 clients for only $700 per year plus $1.75 per direct deposit, this is a cost-effective way to offer an additional service to your clients.
Accountants who want access to industry-specific reports: You can toggle to any industry-specific edition of QuickBooks Premier to provide clients with reports they may not have access to in their version of QuickBooks.
Accountants who provide on-site assistance: The software lets you log in through your client's QuickBooks Desktop program to gain immediate access to the special tools included in your QuickBooks Accountant Desktop subscription.
QuickBooks Accountant Desktop Is Not a Good Fit For
Accountants with QuickBooks Online clients: Since QuickBooks Accountant Desktop is only compatible with clients who have a desktop version of QuickBooks, firms with QuickBooks Online clients require QuickBooks Online Accountant
Accounting firms with remote employees: Because client files are stored locally, remote employees are unable to share client files with each other. The best option for this is QuickBooks Online Accountant.
Accountants who need project management features: Accountants who are looking for help with team management tasks, such as tracking projects that the team is working on, will have more success with Jetpack Workflow, which offers a great mix of features at a fair price.
Are you not sure which accounting practice management software is for you? Check out our top six recommendations.
QuickBooks Accountant Desktop Pros and Cons
PROS

CONS

Accountant Copy allows easy file sharing from clients
More difficult to access client books than in QuickBooks Online Accountant
Accountant Toolbox helps find client errors and make year-end adjustments
Only one user at a time is allowed to access the company file
Open client files from the previous year's edition of QuickBooks Pro or Premier
Cannot access the program remotely without third-party software
Includes Fixed Asset Manager
No real-time update of financial data
Ability to toggle between all QuickBooks desktop editions
Limited app integrations available
Includes QuickBooks Desktop ProAdvisor membership
Visit QuickBooks Accountant Desktop
Tip: You can also use QuickBooks Accountant Desktop to manage your own firm's books. It has all of the same features as QuickBooks Desktop Premier. To learn more about these features, check out our review.
QuickBooks Accountant Desktop Pricing
QuickBooks Accountant Desktop is only available with the purchase of a QuickBooks Desktop ProAdvisor membership. There are currently two membership levels available, both of which include QuickBooks Accountant Desktop and other features. The ProAdvisor Enterprise Software Bundle also includes other desktop products like QuickBooks Desktop Enterprise Accountant, QuickBooks Mac Desktop, and QuickBooks POS Desktop.
QuickBooks Accountant Desktop will support your clients that use the desktop versions of Pro, Premier, and any of the industry-specific editions of Premier. The 2021 version has added a QuickBooks Desktop Manager, which allows you to find and install all of your QuickBooks Desktop products easily from a single management tool.
| | ProAdvisor Premier Software Bundle | ProAdvisor Enterprise Software Bundle |
| --- | --- | --- |
| Price | $449 per year | $799 per year |
| Maximum Users Allowed | 1 | 1 |
| QuickBooks Desktop Training & Certifications | ✔ | ✔ |
| QuickBooks Accountant Desktop Plus | ✔ | ✔ |
| Unlimited Customer Support | ✔ | ✔ |
| QuickBooks Desktop Enterprise Accountant | N/A | ✔ |
| QuickBooks Mac Desktop | N/A | ✔ |
| QuickBooks POS Desktop | N/A | ✔ |
| Payroll Processing for Accountants | Additional fee | Additional fee |
QuickBooks Enhanced Payroll for Accountants Pricing
You can process payroll, enter after-the-fact payroll, make tax deposits, and file payroll tax returns for up to 50 clients with one subscription to QuickBooks Enhanced Payroll for Accountants. You'll pay $70 per month or the discounted price of $700 per year if you pay in advance, plus $1.75 per direct deposit. This is far less expensive than other options like Intuit Online Payroll for Accountants, which costs between $11.50 and $45 per month per client, plus an additional 75 cents to $4 per employee.
QuickBooks Accountant Desktop Features
QuickBooks Accountant Desktop has added several features for the 2021 version that will increase efficiency and save time. These features include:
Improved bank feeds: Automatically categorize bank transactions with more detail by using enhanced rules, batch editing, and improved matching.
Send statements automatically: Automate regularly sent statement emails tailored to different customer needs.
Customize payment receipts: Customize payment receipt formatting, including logos, for a professional and consistent look across your customer communications.
Create customer groups: Create rule-based customer groups based on fields like customer type, status, location, and balance so that you can manage and communicate with them easily.
QuickBooks Desktop Manager: Use one management tool to find and install all of your QuickBooks products.
QuickBooks Tool Hub: Fix common problems and errors with a hub containing easy-to-use troubleshooting tools.
The Accountant Toolbox included in QuickBooks Accountant Desktop provides great features for reviewing and adjusting clients' QuickBooks files. The Toolbox enables users to:
Access the Accountant Center: Your Accountant Center gives quick access to many of the features included in your toolbox:
Troubleshoot prior account balances: Users can compare the prior-year balances in a client's QuickBooks file to what they should be, based on the actual prior-year numbers that you input. The system will then prepare a proposed adjusting entry that you can accept.
Bulk reclassify transactions: Instead of making a journal entry when a client repeatedly makes a classification error, you can specify criteria to locate the suspect transactions. You can then select the individual transactions to reclassify and perform the bulk reclassification with one click.
Bulk write-off invoices: You can specify criteria to generate a list of invoices to review. After reviewing, perform a bulk write-off by indicating the appropriate invoices and clicking one button.
Fix incorrectly recorded sales and payroll taxes: Use this feature to find and correct instances where your client recorded tax payments incorrectly.
Merge vendors: If clients create duplicate vendor accounts accidentally, you can merge all of their transactions into a single vendor.
Batch enter transactions: You can input a large number of transactions very quickly using a spreadsheet-like interface. This is much quicker than entering checks or other transactions through the regular screens.
For a better understanding of the difference between different versions of QuickBooks, you can read our comparison of QuickBooks Pro vs Premier vs Enterprise vs Accountant.
QuickBooks Accountant Desktop Ease of Use
QuickBooks Accountant Desktop is fairly intuitive and contains several features that make it easier to transfer and access your clients' QuickBooks company files:
Open Pro & Premier files: The program can open your client's company files from either Desktop Pro or Premier without changing the format of the file.
Open prior-year files: QuickBooks Accountant Desktop can open client files from the immediately preceding two years without updating the file. This enables your client to still access the file with their older version of QuickBooks.
Toggle editions: You can also toggle between the following versions of QuickBooks Desktop: Pro, Premier General Business Edition, Premier Retail Edition, Premier Contractor Edition, Premier Nonprofit Edition, Premier Manufacturing and Wholesale Edition, and Premier Professional Services Edition.
Open Accountant's Copy: Clients create an Accountant's Copy to share their QuickBooks data. They specify a dividing date, usually the end of the most recent period. Only the client can work on transactions after the dividing date, and only the accountant can work on transactions prior to the dividing date. You can send your changes to the client when your review is complete.
Access Accountant's Toolbox on-site: Instead of a client sending their QuickBooks information, you can visit them at their site and activate the Accountant's Toolbox from within your client's QuickBooks program using your Intuit username and password.
QuickBooks Accountant Desktop Alternatives
| | | |
| --- | --- | --- |
| Best for: Accountants who manage QuickBooks Online clients or work remotely | Best for: Accountants who need project management features | Best for: Accountants with clients using Xero accounting software |
| Cost: Free with enrollment in QuickBooks Online ProAdvisor program, which is also free | Cost: Starting at $45 per user, per month | Cost: $149 per month for 10 users; free when you become a Silver Partner |
Bottom Line
If you have clients that use Pro or Premier versions of QuickBooks Desktop, then you need QuickBooks Accountant Desktop. It includes comprehensive tools to import your client's data file, review the file for errors, and make adjustments. The software is part of the QuickBooks ProAdvisor membership for $449 per year, and it will provide education and tools to expand your QuickBooks Desktop practice.