QuickBooks Online Accountant Review: Features and Pricing 2022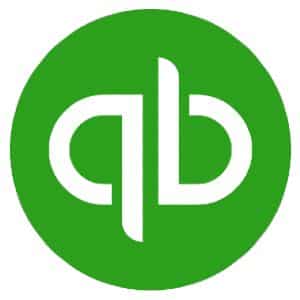 Visit QuickBooks Online Accountant
What We Recommend QuickBooks Online Accountant For
A special program that was developed with the needs of accounting specialists in mind, QuickBooks Online Accountant allows you to complete and manage accounting tasks for multiple client companies in one place, as well as provide project and task management tools for your own firm. You'll also have access to tools to help market your business, such as the Find-a-ProAdvisor Directory, which will increase your visibility as a QuickBooks Online ProAdvisor. It's an ideal complement to your client's QuickBooks Online, which we ranked as the top small business accounting software.
QuickBooks Online Accountant Is Especially Good For
Firms and accountants looking for free accounting practice management software: While it might sound too good to be true, QuickBooks Online Accountant is available for free for accounting professionals, making it one of our choices for the best accounting practice management software.
Firms with clients that use QuickBooks Online: Firms cannot access their clients' QuickBooks Online account without the use of QuickBooks Online Accountant.
Firms that want to manage their clients and their own business all in one place: The versatility of the software allows you to access all of your clients' financial data from one central dashboard. You'll also have access to QuickBooks Online Advanced so that you can manage your own books too.
Firms that want assistance with marketing their services: QuickBooks Online Accountant allows you to obtain the leads you want by showcasing your services in a custom Find-a-ProAdvisor profile, which is free with certification as a QuickBooks ProAdvisor. In addition, the Intuit Marketing Hub provides a library of guides and templates for expanding your brand and converting leads to clients.
New bookkeepers and accountants that want to become QuickBooks ProAdvisors: QuickBooks Online Accountant includes free training courses that you can tailor based on your schedule and experience level to help you learn how to use QuickBooks Online correctly. To become a certified QuickBooks ProAdvisor, you need to pass the certification exam administered by QuickBooks.
QuickBooks Online Accountant Is Not a Good Fit For
QuickBooks Online Accountant Pros and Cons
PROS

CONS

Portal to your clients' QuickBooks Online accounts with remote, real-time access to files
Not compatible with versions of QuickBooks Desktop
Free subscription to QuickBooks Online Advanced to use for your firm's books
No dedicated app for managing clients with QuickBooks Online Accountant
Seamless integration with Intuit ProConnect Tax
Doesn't calculate realization percentage when employee time is written off of a job or project
The ability to track projects across multiple clients
No document management and CRM features
Free access to the QuickBooks Online ProAdvisor program
No due date list
Accountants can use the app to manage their own books
Visit QuickBooks Online Accountant
QuickBooks Online Accountant Pricing
Intuit offers free access to QuickBooks Online Accountant, which includes a portal to your clients' books and QuickBooks Online Advanced, which you can use for your firm's books. Since you have free access to the QuickBooks Online ProAdvisor program, you can serve your clients regardless of the QuickBooks Online product they use, whether it's the QuickBooks Simple Start or QuickBooks Advanced version.
QuickBooks Online Accountant Features
There are a variety of features that make QuickBooks Online Accountant an attractive choice for accounting firms that manage QuickBooks Online clients. These include the ability to manage your firm and clients from one central dashboard, access to accountant-only tools, and access to the QuickBooks Online Advisor Program.
New Features for 2022
Intuit introduced a new feature that aims to provide an end-to-end workflow for accountants to better manage their clients' books. The new "Books Review" feature is an expanded version of "Month-End Review," and it's designed to help QuickBooks Online accountant users streamline their workflows for initial transaction review, reconciliation, and final review.
The Books Review includes two new review phases: "Setup" and "Wrap-up." The Setup phase allows you to find and fix errors made during setup, including errors on the existing balance sheet, profit and loss (P&L) reports, and opening balances as well as chart of account issues like bank accounts that haven't been linked to bank feeds, missing system accounts, and incorrectly classified account types.
The Wrap-up phase helps you add finishing touches to your work. With this new tool, it's easier for you to prepare a customized report of your client's monthly financial data and business performance, helping you provide them with better information for more strategic business decisions. This feature also enables you to email the report to your client as well as close the books for the accounting period.
Manage Your Firm
In the "Your Practice" section, you'll have access to built-in tools for workflow tracking, document sharing, and team assignments. This allows you to streamline your communications by sharing client documents and keeping them organized in a password-protected environment. You can also view your firm's upcoming deadlines and urgent tasks and filter by clients, assigned team members, or type of task. Additionally, you can manage employee permissions by allowing access to specific information. The client menu lets you add new clients, edit existing clients' details, or make a client inactive:
Accountant Toolbox
With these accountant-only tools, you can streamline your work and access customizable reports so you can advise clients quickly. The accountant toolbox includes quick links to your chart of accounts, journal entries, and reports as well as tools for performing several functions like reconciliation and reclassifying transactions:
Chart of Accounts: Review the list of your client's chart of accounts to make sure it's still relevant to their business.
Journal entries: Create an accounting journal entry easily to track money spent and received by your client.
Reconcile: Match your client's transactions on QuickBooks to their bank and credit card statements to make sure their books are accurate.
Report: Build and view different types of reports. You can pick from standard reports, like balance sheets, P&L statements, and cash flow reports, or you can create a customized report based on your client's business needs. The Performance Center gives a visual chart of your financial data, which is easier to comprehend than plain numbers:
Void/Deleted Transactions: Quickly run a report of voided or deleted checks. You can select your desired date range and track which user made the transaction.
Close Books: Reconcile your client's books to the prior year's tax return. If everything is accurate and complete, you can close the books to prevent unwanted changes.
Reclassify Transactions: Reclassify income, expenses, cost of goods, and balance sheet accounts to make sure that no transactions are incorrectly paired up with classes or accounts.
Write off Invoices: Record uncollectible invoices as a bad debt by using the Write Off Invoice tool. This feature helps you keep your net income and accounts receivable up to date.
Prep for Taxes: Review and adjust your client's accounts to prepare for the tax season. After you review their accounts, you can export the pre-filled form to ProConnect Tax Online to help you file your client's tax returns easily.
Mobile App and Integrations
While there isn't a mobile app designated for managing client books within QuickBooks Online Accountant, you can access your own books through the QuickBooks Online mobile app, just like any other user. The app has most of the same features as the software itself, such as entering transactions, recording expenses, invoicing customers, and sending reports.
There are also many integrations for both your firm and your clients. These include:
Accounting firm: Practice Ignition, Karbon, Aero Workflow, and Hubdoc
Clients: Method:CRM, SOS Inventory, Expensify, Float, Plooto, and Veem
To learn more available integration options in QuickBooks, read our review of QuickBooks Online.
Access to the QuickBooks ProAdvisor Program
The QuickBooks ProAdvisor program offers benefits and resources that get better as your firm grows. You'll earn points and rewards such as free training and software discounts for the things you do already, like training in QuickBooks Online, adding clients, and attaching software. Once you complete the training, pass the exam, and become a QuickBooks ProAdvisor, you're eligible to list your profile for free in the Find-a-ProAdvisor Directory. Essentially, the faster your firm grows and earns points, the faster you'll elevate your status and gain access to rewards.
Trial Balance
This tool reduces time spent on manual data entry by exporting your clients' QuickBooks Online data directly into their tax returns prepared with Intuit ProConnect and correcting entries to simplify end-of-year duties. This includes adjusting entries and mapping account balances to specific tax lines.
Access to QuickBooks Online Advanced
When you sign up for QuickBooks Online Accountant, you'll also have access to QuickBooks Online Advanced, which has features such as Batch Transactions, which gives you the ability to define and automate specific tasks and workflows. It also assists with organization, integrating seamlessly with Google Sheets. The Performance Center also allows accountants to track business performance and gain valuable insights with customizable, presentation-ready reports.
For more information about QuickBooks Online Advanced and the other QuickBooks Online versions, read our comparison of QuickBooks Online products.
Customer Service and Ease of Use
QuickBooks Online Accountant provides a variety of support methods, which include a searchable knowledge base, video tutorials, webinars, and quick start guides. You can also pose a question in the community forum, and other users may be able to help troubleshoot issues. Additionally, you can fill out a support form on the website to request a phone call from support staff.
The dashboard is uncluttered and intuitive, allowing you to access both your books and your clients' books in one central area, as shown below:
Go to QuickBooks: This is where you'll find links that take you to your clients' QuickBooks Online accounts. Select the client you want to view, and you'll have access to their QuickBooks Online company dashboard. The Client Switcher stays at the top of the screen, allowing you to switch quickly to another client's books.
Accountant Tools: This drop-down menu is only available to you as an accountant user. Selecting this takes you to a list of accountant-only tools, including Prep for Taxes, Reclassify Transactions, and Write-Off Invoices.
Add New Transaction: This is the go-to button to swiftly create or add transactions to your firm's books. There are quick links for vendor- or customer-type transactions, as well as for employee activities and more general activities.
Your Practice: Here you can find links to view your list of client companies, see the team section where your team members and their access rights are listed, and the ProAdvisor section, which has great tips for ProAdvisors to develop their business. You can also access the Work space, where you can create Projects and Tasks, and there's a link to the Apps space, with additional apps that can help your practice and support clients.
Your Books: This area is where your firm's own versions of QuickBooks Online Advanced and Payroll Elite are accessed. You can manage expenses and sales dashboards, calculate taxes, view financial reports, and track mileage here.
Shortcuts: Many common bookkeeping tasks can be accessed here, such as adding a customer, adding an estimate or invoice, receiving payment, adding or paying a bill, adding a receipt, and running payroll.
Discover More: Special offers and announcements from QuickBooks are listed here—for example, a link that allows you to estimate your tax credits based on new COVID-19 tax credits.
Bank Accounts: Your current bank account balances are listed here. If your bank accounts are connected, then you can view both the bank and QuickBooks balances.
QuickBooks Online Accountant Alternatives
| | | |
| --- | --- | --- |
| Best for: Firms with clients using QuickBooks desktop products or offering full-service payroll | Best for: Firms with clients using Xero | Best for: Firms needing CRM features |
| Cost: Starting at $499 per year for the ProAdvisor Premier software bundle | Cost: $149 per month for up to 10 users—free when you become a Silver Partner | Cost: $1,500 per year—includes support and unlimited access to all features |
Bottom Line
QuickBooks Online Accountant is more than just a portal to your clients' information. It includes a free subscription to QuickBooks Online Advanced to use for your firm, free access to the QuickBooks Online ProAdvisor program, free training and other educational materials, and a listing on the QuickBooks Certified ProAdvisor website. It'll also help you improve your business by providing key trends based on client data, performance indicators, and financial ratios.