QuickBooks Desktop Premier Review: Features and Pricing for 2022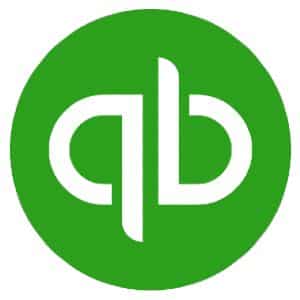 QuickBooks Desktop Premier is a desktop version of QuickBooks bookkeeping software that enables you to perform a wide range of accounting tasks, such as sending and tracking invoices, running payroll, and managing bills. It's ideal for businesses that need to keep separate books for multiple companies and have an experienced bookkeeper who rarely needs assistance from an offsite accountant.
QuickBooks Desktop Premier is available starting at $549.99 to $1,275 for one user, with the price scaling up with more users.
What We Recommend QuickBooks Desktop Premier For
We evaluated QuickBooks Desktop Premier using our exclusive case study to assess its performance across 11 key areas. QuickBooks Desktop Premier performed exceptionally well in inventory, project management, and banking, so we recommend QuickBooks Desktop Premier for small businesses that buy and sell inventory, offer services in the form of projects, or both. Moreover, QuickBooks Desktop is our choice for best desktop accounting software in our best small business accounting software guide.
QuickBooks Desktop Premier Is Especially Good For
Users with multiple companies: A single QuickBooks Desktop Premier license allows you to do the bookkeeping for unlimited companies. This is ideal for companies with multiple entities to keep the books separately for tax or other purposes. If you're bookkeeping for companies that need consolidated financial statements, check out our guide to the best multi-company accounting software.
Full-time company bookkeepers: QuickBooks Desktop Premier operates faster than cloud-based programs because you aren't waiting continually for a web page to reload after each transaction is entered or a new screen is selected. If you're only in QuickBooks for an hour per day, a slight pause between transactions isn't a big deal. However, a full-time bookkeeper working in QuickBooks all day will be far more productive with QuickBooks Desktop Premier than cloud-based software.
Specific industries: QuickBooks Desktop Premier comes in five industry-specific versions:
QuickBooks Desktop Premier Is Not a Good Fit For
Users who need online access anytime and anywhere: QuickBooks Desktop Premier can only be accessed from the computers that have the program installed. There are solutions to this problem, such as allowing outside access to your office computer or having QuickBooks Desktop Premier hosted online by a third party. You can check our best QuickBooks hosting providers for more information. However, most people wanting access to their QuickBooks from anywhere will choose QuickBooks Online. You can read QuickBooks Online vs Desktop for a complete comparison of the desktop and online products.
Independent bookkeepers: Independent bookkeepers that keep the books for many different clients will be served better with QuickBooks Desktop Accountant. It has the same features as Premier, plus additional accountant tools, including the ability to toggle between industry editions. It also allows you to import company files from QuickBooks' editions up to three years old without updating the file, so your changes can be imported by your client into their older software.
Working with an offsite bookkeeper: With cloud-based software, your offsite accountant can see your books from their office computer. But with QuickBooks Desktop Premier, you must make an Accountant's Copy and send it to your offsite accountant. It's not a bad system, but it's not something you want to deal with on a daily or weekly basis.
More than five users: QuickBooks Desktop Premier can only support up to five concurrent users. If your business has an entire accounting department that needs continuous access, you'll be better off with QuickBooks Enterprise, which supports up to 30 concurrent users. You can learn more about your desktop options in our QuickBooks Desktop comparison guide.
Are you looking for something different? Read our guide to the best small business accounting software and check out our top picks.
QuickBooks Desktop Premier Pros and Cons
PROS

CONS

Fast data input compared to cloud-based software
Desktop software requires installation
Bookkeeping for multiple companies for no additional charge
More difficult to share with external accountant than cloud-based software
User-defined classes for multiple locations or product types
Powerful features take time to master
Reports can be printed on a cash or accrual basis
Not as user-friendly as some other accounting programs
Visit QuickBooks Desktop Premier
Fit Small Business Case Study
Fit Small Business has created a case study to help fully gauge the capabilities of every accounting software program we review. Our case study covers 11 key areas of accounting and the important accounting features that must be present.
Here's the result of our comparison between QuickBooks Premier, QuickBooks Online, and Xero.
QuickBooks Premier's strongest area is inventory. It outshines its online counterpart QuickBooks Online Plus in this area but QuickBooks Online Plus takes the spotlight in the areas of accounts receivable (A/R) and reporting. Xero, however, is head-to-head with QuickBooks Premier in the areas of banking and project accounting.
In the succeeding sections, we'll discuss in greater detail the features of QuickBooks Premier and how it can help your business' accounting needs.
QuickBooks Desktop Premier Pricing
The QuickBooks Desktop Premier 2022 version costs $549.99 to $3,566 per year for one to five users.
| Pricing & Features | Premier Plus 2022 | Premier Plus 2022 + Payroll | Enterprise 22.0 |
| --- | --- | --- | --- |
| Pricing | $/Year | $/Year | $/Year |
| One User | $549.99 | $1,049.99 | $1,275 |
| Two Users | $849.99 | $1,349.99 | $2,037 |
| Three Users | $1,149.99 | $1,649.99 | $2,547 |
| Four Users | $1,449.99 | $1,949.99 | $3,057 |
| Five Users | $1,749.99 | $2,249.99 | $3,566 |
| Industry-specific Editions | ✔ | ✔ | ✔ |
| Unlimited Customer Support | ✔ | ✔ | ✔ |
| Data Backups | ✔ | ✔ | ✔ |
| Upgrade to New Editions | ✔ | ✔ | ✔ |
| Payroll | Enhanced Payroll Subscription is required | ✔ | Enhanced Payroll Subscription is required |
Premier Plus 2022
Premier Plus includes industry-specific reports and the ability to create sales orders, track costs for products and inventory, set product and service prices by customer type, and customize your inventory reports. You can collaborate with one to five concurrent users. With QuickBooks Premier's new pricing plan, you can access the latest versions and security patches and enjoy unlimited customer support.
Premier Plus 2022 + Payroll
This plan includes everything in Premier Plus 2022, plus free direct deposit and enhanced payroll features. QuickBooks Desktop Payroll calculates your payroll taxes, lets you run your payroll in minutes, and allows automatic import of your time data.
When to Upgrade to QuickBooks Desktop Enterprise 22.0
If you're planning to scale to more than five users, you'll need QuickBooks Enterprise 22.0. It contains all the features of Premier Plus 2022 but can reach up to 40 users. There are more than 200 report templates available and, like Premier, Enterprise comes in a general business edition and five industry-specific editions.
Enterprise also includes advanced pricing rules, inventory management and fulfillment tools, and preset roles and permissions. You can also track employee hours, run payroll―with the purchase of an add-on―and integrate Salesforce CRM (Enterprise Diamond subscription required).
You can learn more about your desktop options in our QuickBooks Desktop comparison guide.
QuickBooks Desktop Premier Features
QuickBooks Desktop Premier offers a wide range of tailor-made features specially designed for your industry. Whether you're a general contractor, nonprofit organization, or professional service provider, you'll find many useful functionalities in the QuickBooks Desktop Premier software. Below is a list of some of its key features.
Setting up QuickBooks Desktop Premier is easy and detailed. You can input company information and set entity type. After setting up basic information, you can also modify or import a chart of accounts, close prior period accounts, and input beginning balances.
When it's time to share your books with an offsite accountant, like a certified public accountant (CPA) at tax time, you create an electronic file called the Accountant's Copy. When creating the Accountant's Copy, you must choose a dividing date. For instance, if you're sending a CPA the information for your 2021 tax return, you'll choose a dividing date of December 31, 2021.
Your accountant will be able to work on transactions on or before December 31, 2020, to prepare your return. You'll be able to continue working on 2022 information but won't be able to change any information prior to 2022. This allows both you and the CPA to work on the company file simultaneously without interfering with each other. When the accountant is done, they'll send you an Accountant Changes file that you'll import to record the changes made and release the divide date.
The only downside of this feature is that you have to send the Accountant's Copy every time you need a CPA to check your books. This is inconvenient compared to cloud software, which allows your accountant direct access to your books with a simple invite.
QuickBooks Desktop Premier shares many similar features with its online counterparts. Features like creating recurring expenses, converting purchase orders into bills, creating service items, and recording e-payments are also available in QuickBooks Desktop.
The bill tracker in QuickBooks will show you the progress of upcoming payments, which is helpful in projecting your cash flow. The bill tracker follows expenses from purchases to open bills to paid bills.
However, QuickBooks Desktop Premier's A/P module isn't easy to use. Users with no experience in bookkeeping and accounting software programs will have a hard time navigating.
Invoice creation in QuickBooks Desktop Premier is excellent because it allows users to select invoice templates and change invoice colors for branding purposes. You can also print or email invoices to customers after recording them. Another great feature worth considering is adding service items for services provided to minimize data entry when frequently billing for the same service.
The collections center provides a list of invoices that are overdue or almost due. It also provides the customer's phone number and a place to keep notes on your contact with the customer. You can view the income tracker to see the status of your future cash flow, which is helpful for projections. In addition to unpaid invoices, the income tracker shows you unbilled estimates, sales orders, time, and expenses.
The A/R module is full of useful features that are adaptable to different industries. However, we still find it difficult and confusing to use. QuickBooks Desktop Premier's interface isn't as minimal as QuickBooks Online. If you plan to self-manage your books, you'll have a hard time using QuickBooks Desktop Premier unless you're willing to take tutorial and training courses.
You can set up a feed from your bank for checking, savings, and credit card accounts. Transactions will be loaded into QuickBooks automatically for you to classify. You can create rules, so QuickBooks will classify transactions from certain vendors automatically.
With or without bank feeds, you can account for cash transactions and reconcile bank accounts just by entering the bank statement balance. Other accounting software programs require a bank feed connection to reconcile accounts. With QuickBooks Desktop Premier, you can still perform reconciliation even if you choose not to connect your bank accounts.
QuickBooks Premier has a great "undeposited funds" feature that allows you to combine checks and cash into a single deposit. By properly grouping checks and cash with QuickBooks, your bank deposits will match your bookkeeping deposits, making bank reconciliation much easier.
QuickBooks Desktop Premier doesn't calculate or track depreciation of your fixed assets. You can only record the purchase of your fixed assets. That means that you'll have to set up depreciation manually and keep track of fixed asset information like ID numbers in a separate program or even in a spreadsheet file. We recommend Xero if you're looking for bookkeeping software that includes fixed asset depreciation.
Many businesses rely on their tax accountant to compute depreciation on their fixed assets annually. With QuickBooks Premier, you can add a journal entry easily to record the depreciation once it's computed.
QuickBooks Desktop Premier also does well in project accounting. It has all the vital features like assigning estimates and costs to projects and comparing budget-to-actual costs (which QuickBooks Online doesn't do). That's why this version of QuickBooks is great for project-based businesses like contractors and designers. Advertising and marketing firms will also make good use of these project accounting features for keeping track of client projects.
QuickBooks will track the accrual and payment of sales tax separately for each taxing authority. You can define which types of sales should have sales tax collected. Though it's convenient that you can track taxes on QuickBooks, there's no direct way to file and pay tax liabilities directly through QuickBooks.
QuickBooks will track both the quantity on-hand as well as the average cost of all your inventory items. You can access information regarding each inventory item through the Inventory Center. We like the level of detail that QuickBooks Desktop Premier can give to users because it can help in making decisions. Moreover, we also like that the inventory features are integrated into A/R and accounts payable (A/P), and QuickBooks handles purchases, cost of goods sold (COGS), and ending inventory automatically.
You can define class lists to departmentalize your financials in whatever way you find useful. For example, a property manager might create a class for each of its managed buildings. By assigning every transaction to a class, the property manager can generate profit and loss reports and balance sheet reports by building. Classes can be used creatively to develop highly customized software.
QuickBooks Desktop Premier's customer service is a bit disappointing. It offers phone assistance, but you must leave a message, and they'll call you back. Aside from that, you can either interact with live chat or a chatbot to receive immediate assistance. QuickBooks also has a robust help center where you can read help articles while waiting for live support.
QuickBooks Desktop Premier is built for desktops, so we don't expect high functionality for the app. Instead, we recommend choosing QuickBooks Online if you plan to stay within the QuickBooks product line. Otherwise, we recommend Zoho Books because of its outstanding app functionality.
QuickBooks Desktop Premier Ease of Use
QuickBooks rarely requires journal entries. Instead, transactions are entered on forms that create the journal entry for you. For instance, cash expenses are recorded by writing a check. Not only will cash be decreased, but the appropriate expense will be increased. The company homepage within QuickBooks lays out the workflow process so that you can click on whichever form needs to be created. Alternatively, all the necessary actions are available through the top menu.
Overall, QuickBooks Desktop Premier's ease of use is above average to difficult. Though the home page presents a workflow to guide users, it won't do much good for those who haven't used bookkeeping software programs before. Even CPAs will likely require a little QuickBooks training.
We highly recommend looking for accounting advisors who can coach you in bookkeeping using QuickBooks. Also, we don't recommend learning QuickBooks Desktop Premier on the job because it'll only affect the integrity and accuracy of accounting data.
Assisted Bookkeeping Options
QuickBooks doesn't offer assisted bookkeeping options for Desktop Premier. Instead, you can hire independent CPAs and bookkeepers with QuickBooks certification to handle your books. Unfortunately, QuickBooks Live is only available for QuickBooks Online users. Check out our article on how to find a QuickBooks ProAdvisor to learn where to find ProAdvisors on the internet.
QuickBooks Desktop Premier Integrations
QuickBooks Desktop Premier integrates with ecommerce platforms like Shopify, WooCommerce, Big Commerce, and Magento. You can also integrate seamlessly with online marketplaces like eBay, Amazon, and Walmart.
QuickBooks Desktop Premier Alternatives
| | | |
| --- | --- | --- |
| Best for: Companies looking for cloud-based accounting software | Best for: Great customer service | Best for: Small businesses looking for a low-priced option for managing inventory |
| Software from: $30 | Software from: $15 | Software from: $12 |
| | | |
Bottom Line
QuickBooks Desktop Premier is powerful accounting software with many advanced features and reporting capabilities that take time and patience to learn. Full-time bookkeepers will love QuickBooks Desktop Premier for its quick data input and fast navigation compared to cloud-based software. However, inexperienced bookkeepers might be served better with cloud-based software, such as QuickBooks Online, if they need frequent help from an offsite bookkeeper.