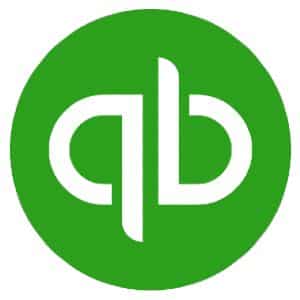 QuickBooks Desktop Premier is a desktop version of QuickBooks bookkeeping software that enables you to perform a wide range of accounting tasks, such as sending and tracking invoices, running payroll, and managing bills. It's ideal for businesses that need to keep separate books for multiple companies and have an experienced bookkeeper who will rarely need assistance from an off-site accountant.
QuickBooks Desktop Premier is available for a one-time fee of $649 for one user, or it can be purchased as an annual subscription with fees starting at $499 per year for a single user.
Visit QuickBooks Desktop Premier
What We Recommend QuickBooks Desktop Premier For
QuickBooks Desktop Premier's main strengths are the ability to work on multiple companies, quick navigation and data entry, and its industry-specific editions. However, users need to be prepared to spend the time to learn the program and be able to work with limited assistance from an off-site accountant. QuickBooks Desktop is our choice for best desktop accounting software in our guide to the best small business accounting software.
QuickBooks Desktop Premier Is Especially Good For
Users with multiple companies: A single QuickBooks Desktop Premier license allows you to do the bookkeeping for unlimited companies. This is ideal for companies that might consist of multiple entities where the books must be kept separately for tax or other purposes. If you are bookkeeping for companies that need consolidated financial statements, check out our guide to the best multicompany accounting software.
Full-time company bookkeepers: QuickBooks Desktop Premier operates faster than cloud-based programs because you aren't waiting continually for a web page to reload after each transaction is entered or a new screen is selected. If you're only in QuickBooks an hour per day, a slight pause between transactions is not a big deal. However, a full-time bookkeeper working in QuickBooks all day will be far more productive with QuickBooks Desktop Premier than cloud-based software.
Specific industries: QuickBooks Desktop Premier comes in five industry-specific versions:

Manufacturers and distributors
Professional service firms
Retailers
QuickBooks Desktop Premier Is Not a Good Fit For
Users who need online access anytime and anywhere: QuickBooks Desktop Premier can only be accessed from the computers with the program installed. There are solutions to this problem, such as allowing outside access to your office computer or having QuickBooks Desktop Premier hosted online by a third party. However, most people wanting anywhere access to their QuickBooks will choose QuickBooks Online. You can read QuickBooks Online vs Desktop for a complete comparison of the desktop and online products.
Independent Bookkeepers: Independent bookkeepers that keep the books for many different clients will be served better with QuickBooks Desktop Accountant. It has the same features as Premier, plus additional accountant tools, including the ability to toggle between industry editions. It also allows you to import company files from QuickBooks' editions up to three years old without updating the file, so your changes can be imported by your client into their older software.
Inexperienced bookkeepers: Unlike cloud-based software, your off-site accountant can't see your books from their office computer effortlessly. With QuickBooks Desktop Premier, you must make an Accountant's Copy and send it to your off-site accountant. It's not a bad system, but it's not something you want to deal with on a daily or weekly basis.
More than five users: QuickBooks Desktop Premier can only support up to five concurrent users. If your business has an entire accounting department that needs continuous access, you'll be better off with QuickBooks Enterprise, which supports up to 30 concurrent users. You can learn more about your desktop options in our QuickBooks Desktop comparison guide.
Are you looking for something different? Read our guide to the best small business accounting software and check out our top picks.
QuickBooks Desktop Premier Pros and Cons
PROS

CONS

Fast data input compared to cloud-based software
Desktop software requires installation
Bookkeeping for multiple companies for no additional charge
More difficult to share with external accountant than cloud-based software
User-defined classes for multiple locations or product types
Powerful features take time to master
Reports can be printed on a cash or accrual basis
Not as user-friendly as some other accounting programs
Visit QuickBooks Desktop Premier
QuickBooks Desktop Premier Pricing
The QuickBooks Desktop Premier 2021 version can be purchased for a one-time license fee of $649 for one user. It also offers two annual Premier subscription options, with fees starting at $499 per year for a single user. All plans can accommodate up to five concurrent users.
Pricing & Features

Premier 2021
(Software Purchase)




Premier Plus 2021
(Subscription)




Premier Plus 2021 + Payroll
(Subscription)




Pricing

License Fee

$/Year

$/Year

1 User

$649

$499.99

$999.99

2 Users

$999

$799.99

$1,299.99

3 Users

$1,399

$1,099.99

$1,599.99

4 Users

$1,749

$1,399.99

$1,899.99

5 Users

$2,099

$1,699.99

$2,149.99

Industry-specific Editions

✔

✔

✔

Unlimited Customer Support

N/A

✔

✔

Data Backups

N/A

✔

✔

Upgrade to New Editions

N/A

✔

✔

Payroll

N/A

N/A

✔

Free Direct Deposit

N/A

N/A

✔
Premier 2021 (Software Purchase)
Premier is available for a one-time fee, and it includes industry-specific reports and the ability to create sales orders, track costs for products and inventory, set product and service prices by customer type, and customize your inventory reports. You can collaborate with one to five concurrent users. Unlimited customer service is available as an add-on for $299.99 per year. If you want unlimited customer service, I recommend the Premier Plus subscription since customer service is included for no additional charge.
Premier Plus 2021 (Subscription)
Premier Plus 2021 includes everything in Premier 2021, plus the following subscription features: unlimited customer support, automatic data back-up and recovery, access to the latest features, security patches, and updates, and the new QuickBooks Desktop mobile app receipt management feature. An additional fee is required if you need payroll and remote access via hosting.
Premier Plus 2021 + Payroll
This plan includes everything in Premier Plus 2021, plus free direct deposit and enhanced payroll features. QuickBooks Desktop Payroll calculates your payroll taxes, lets you run your payroll in minutes, and allows automatic import of your time data. You can access your software remotely for an additional fee.
When to Upgrade to QuickBooks Desktop Enterprise 21.0
If you are planning to scale to more than 5 users, you'll need QuickBooks Enterprise 21.0. It contains all the features of Premier Plus 2021 but has six times the capacity. There are more than 200 report templates available and, like Premier, Enterprise comes in a general business edition and five industry-specific editions.
Enterprise also includes advanced pricing rules, inventory management and fulfillment tools, and preset roles and permissions. You can also track employee hours, run payroll―with the purchase of an add-on―and integrate Salesforce CRM (Enterprise Diamond subscription required).
You can learn more about your desktop options in our QuickBooks Desktop comparison guide.
QuickBooks Desktop Premier Features
QuickBooks Desktop Premier offers a wide range of tailor-made features specially designed for your industry. Whether you are a general contractor, nonprofit organization, or a professional service provider, you will find many useful functionalities in the QuickBooks Desktop Premier software. Below is a list of some of its key features.
QuickBooks Desktop Premier Key Features
Reporting: QuickBooks Desktop Premier outshines its competitors with more than 150 reports that can be customized and saved for later use. Reports go far beyond the basic financials with detailed reports on:

Customers and receivables
Sales
Jobs, time, and mileage
Vendors and payables
Purchases
Inventory
Employees and payroll
Banking
Budgets and forecasts

Cash and accrual reports: Most QuickBooks reports can be printed using either the accrual or cash method of accounting. This feature is ideal if you, like many small businesses, keep your company books on the accrual method but file tax returns on the cash method.
Reports linking to Excel: Reports can be exported to Excel for further analysis. When the data in QuickBooks changes, the existing Excel spreadsheet can be updated from within QuickBooks. Updating the data in the spreadsheets preserves all the work, formulas, and tables you've already created.
Batch invoicing: You can generate invoices for individual customers or for multiple customers who are billed the same amount for the same service. For instance, a trash service might bill multiple clients $50 per month for service. Generating and emailing hundreds of invoices at once can save hours of work.
Collections center: The collections center provides a list of invoices that are overdue or almost due. It also provides the customer's phone number and a place to keep notes on your contact with the customer.
Income tracker: You can view the income tracker to see the status of your future cash flow, which is helpful for projections. In addition to unpaid invoices, the income tracker shows you unbilled estimates, sales orders, time, and expenses.
Report and pay sales tax: QuickBooks will track the accrual and payment of sales tax separately for each taxing authority. You can define which types of sales should have sales tax collected.
User-defined class lists: You can define class lists to departmentalize your financials in whatever way you find useful. For example, a property manager might create a class for each of its managed buildings. By assigning every transaction to a class, the property manager can generate profit and loss reports and balance sheet reports by building. Classes can be used creatively to develop highly customized software.
Inventory: QuickBooks will track both the quantity on-hand as well as the average cost of all your inventory items. You can access information regarding each inventory item through the Inventory Center.
Bank feeds: You can set up a feed from your bank for checking, savings, and credit card accounts. Transactions will be loaded into QuickBooks automatically for you to classify. You can create rules, so QuickBooks will classify transactions from certain vendors automatically.
Bill tracker: The bill tracker in QuickBooks will show you the progress of upcoming payments, which will be helpful in projecting your cash flow. The bill tracker follows expenses from purchases to open bills to paid bills.
Workflow navigation: QuickBooks rarely requires journal entries. Instead, transactions are entered on forms that create the journal entry for you. For instance, cash expenses are recorded by writing a check. Not only will cash be decreased, but the appropriate expense will be increased. The company homepage within QuickBooks lays out the workflow process so that you can click on whichever form needs to be created. Alternatively, all the necessary actions are available through the top menu.
Accountant's Copy: When it's time to share your books with an off-site accountant, like a certified public accountant (CPA) at tax time, you create an electronic file called the Accountant's Copy. When you create the Accountant's Copy, you must choose a dividing date. For instance, if you are sending a CPA the information for your 2020 tax return, you will choose a dividing date of Dec. 31, 2020.
Your accountant will be able to work on transactions on or before Dec. 31, 2020, to prepare your return. You will be able to continue working on 2021 information but won't be able to change any information prior to 2021. This allows both you and the CPA to work on the company file simultaneously without interfering with each other. When the accountant is done, they will send you an Accountant Changes file that you will import to both record the changes made and release the divide date.
Customer Service and Ease of Use
QuickBooks Desktop Premier is not as user-friendly as QuickBooks Online or some other cloud-based accounting programs, and beginners or inexperienced accountants may have a difficult time setting it up or learning how to use its advanced features. You need to devote time and effort to learn QuickBooks Desktop Premier.
If you want unlimited customer support over the phone, you should purchase the Premier Plus subscription starting at $499.99 per year. You can also seek help through its in-software help center, live chat, a knowledgebase of how-to articles and getting-started information, a community forum, blogs, and QuickBooks' social media channels.
QuickBooks Desktop Premier Alternatives
| | | |
| --- | --- | --- |
| Best for: Companies looking for cloud-based accounting software | Best for: Creating professional-looking invoices | Best for: Small businesses looking for a low-priced option for managing inventory |
| Software from: $25 | Software from: $15 | Software from: $9 |
Bottom Line
QuickBooks Desktop Premier is powerful accounting software with many advanced features and reporting capabilities that take time and patience to learn. Full-time bookkeepers will love QuickBooks Desktop Premier for its quick data input and fast navigation compared to cloud-based software. However, inexperienced bookkeepers might be served better with cloud-based software, such as QuickBooks Online, if they need frequent help from an off-site bookkeeper.
Sign up for QuickBooks Desktop Premier today and see how it compares with your existing accounting program.