Xero Practice Manager Review: Features and Pricing 2022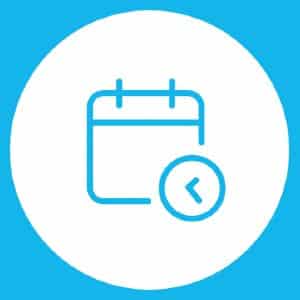 What We Recommend Xero Practice Manager For
Xero Practice Manager is among our choices for the best accounting practice management software, particularly for accounting firms with clients using Xero. By signing up for the Xero partner program, you gain access to the software, which also provides discounts and the opportunity to become Xero-certified. Xero Practice Manager can also be customized for your practice. For example, it can allow you to set up custom-branded documents like invoices or configure templates to match your workflow.
Xero Practice Manager Is Especially Good For
Firms with clients using Xero: If any of your clients are using Xero, this is the best option since Xero Practice Manager provides a portal to your clients' Xero accounts.
Firms seeking strong report functionality: Xero Practice Manager not only allows access to several saved reports, but you can also customize report templates that you can apply to any client. The report options are limitless and can be tailored to your client's needs.
Firms seeking robust time and billing features: Time tracking and invoicing clients are among Xero Practice Manager's most valuable functions as they allow the ability to use a stopwatch or enter time manually. The billing process is seamless, and the integration with Xero allows for convenient payment by clients.
Project managers: Xero Practice Manager allows you to assign jobs to staff members with due dates and view the number of hours that your staff is allocated to work on a certain task.
Firms needing fixed asset management features: Xero Practice Manager's direct integration with Xero lets you manage and track your clients' fixed assets, such as machinery, equipment, and vehicles.
Xero Practice Manager Is Not a Good Fit For
Firms that provide full-service payroll: Intuit Enhanced Payroll for Accountants integrates directly with QuickBooks Accountant Desktop. This enables you to offer full-service payroll for up to 50 clients for only $700 per year plus $1.75 per direct deposit, a cost-effective way to provide additional services to your clients.
Firms seeking powerful customer relationship management tools: Because of its strong customer relationship management (CRM) functionality, such as the ability to create email marketing campaigns and collaborate with clients using an integrated Outlook calendar, TaxWorkFlow is an excellent option.
Firms with QuickBooks Online clients: QuickBooks Online Accountant is free when you enroll in the QuickBooks Online ProAdvisor program, and it enables you to support your clients no matter which QuickBooks Online product they are using.
Are you interested in learning about other accounting software options? Check out our review of the best small business accounting software.
Xero Practice Manager Pros and Cons
PROS

CONS

Free for Silver, Gold, and Platinum-level partners
Expensive for new and Bronze-level partners
The ability to allocate jobs and tasks with due dates
No telephone support available
Robust time and billing system with the ability to enter time manually or use a time tracker tool
No tools available for team collaboration
The ability to use Xero for your own firm's accounts for free and connect them to Xero Practice Manager
Free trial is subject to review and approval
Powerful mobile app with many of the same features as the software
Xero Practice Manager Pricing
To begin using Xero Practice Manager, you must first become a member of the Xero partner program, which is free to join. New partners and those at the Bronze-level status can try Xero Practice Manager, which supports up to 10 users, for 14 days for free before they decide to subscribe for $149 per month. Once you reach the Silver, Gold, or Platinum status, you can use Xero Practice Manager for free.
New and Bronze partners: $149 per month
Silver, Gold, and Platinum partners: Free
In the Features section below, we discuss Xero's eligibility criteria to earn points to reach different status levels―especially Silver―so that you can use Xero Practice Manager for free.
Xero Practice Manager Features
There are many benefits to signing up for Xero Practice Manager, including free access to the Xero partner program, Xero HQ, and Xero Workpapers. It also has a robust mobile app, and strong job management, invoicing, and reporting capabilities.
Access to the Xero Partner Program
Similar to the QuickBooks ProAdvisor program, Xero's partner program has multiple levels of membership. Perks of this program include discounts for you and your clients, dedicated support, and the opportunity to become Xero certified, attend events, and receive support and advice from a dedicated account manager. Finance professionals who are Xero certified are eligible to be listed in their advisor directory. The program also provides free Xero software for your firm. Check out our Xero review for more information about its features.
How does the Xero Partner Program Work?
Accountants, bookkeepers, and financial advisors with clients are eligible to join the partner program. When you and your clients use Xero products, you'll receive points that increase your partner status and rewards. When a partner reaches a new level, they're eligible to get new benefits.
You earn points when:
You bring more clients onto the Xero platform, whether you or your clients pay for their subscription. You'll receive more points if your client pays for their subscription and invites you in.
You or your client actively use Xero add-ons: Xero Expenses, Xero Projects, Hubdoc, and WorkflowMax.
You pay for your client's subscription for Xero's partner plans: Cashbook and Ledger.
You can check out Xero's website for detailed information on eligibility criteria and points breakdown.
Bronze Partner Status
When you maintain between 25 and 74 points, you'll unlock Bronze status and receive benefits like access to conversion tools to help clients move their data to Xero, access to Xero marketing materials, a Xero directory listing to help your firm's visibility, and access to Xero Accelerate programs. Bronze-level partners are also eligible for a 15% discount on Xero subscriptions.
Silver Partner Status
Silver partners who maintain between 75 and 299 points can use Xero Practice Manager for free. Additional benefits include a free subscription to Xero Workpapers, expert conversion assistance for more than 100 clients, consulting and project support from the Xero team, and a 20% discount on Xero subscriptions.
Gold Partner Status
Gold partners need to maintain between 300 and 999 points. When you reach Gold status, you'll receive new benefits like access to marketing and event funding to promote Xero and a 24% discount on Xero subscriptions.
Platinum Partner Status
You need to maintain between 1,000 and 3,999 points to achieve Platinum status. In addition to all the benefits offered by the other levels, you'll get a 30% discount on Xero subscriptions.
Tip: Most business owners look for Platinum partners. The Platinum status shows that you know Xero intimately, and you're hand-picked to provide advice and support on how to use Xero.
Invoicing
Time and costs are converted to progress or final invoices, and you can enter a fixed price or use rates and markups. You can automate entering tasks into invoices by creating task descriptions and viewing the dollar value of all work in progress or segments of a project. Because the invoices are created in Xero and sent online, it's easy for your clients to pay you because it connects to their version of Xero automatically. You'll also be updated when they open the invoice.
From the invoice dashboard, you can view your invoices and their status:
Draft: These are the invoices that have been created but not approved
Awaiting payment: View invoices that are approved but not yet paid
Overdue: These are invoices that are past the invoice due date
Xero HQ
All Xero partners have free access to Xero HQ, which enables you to view your clients, upcoming jobs, alerts, and queries. The activity feed helps you to streamline your work and stay up to date with client activities and tasks.
Use the Explorer feature to dig deeper into client insights, such as which apps they use, the industries they operate within, and who they bank with so that you can gain a better understanding of what matters most to them. Explorer visualizes the client data Xero already has, letting you spot trends and patterns easily. For example, Explorer shows you which apps are the most popular among your clients so that you can focus on learning those. You can then pass along that knowledge to clients in similar businesses that are seeking advice about which apps might be most beneficial to them.
Your client list shows all contacts, even the ones that aren't on Xero. You can also send requests to clients for the documents you need and correspond with them securely. Set Xero HQ as your homepage to have instant access to this information.
Mobile App
Manage your practice's workflow, time tracking, and job costing with the Xero Practice Manager mobile app, which is available for both iOS and Android users. You can access information about jobs and use notes to communicate with other members of your practice. There's also a time tracker available, or you can enter time directly. Your contact list is available as well so that you can call, message, or email your clients directly from the app.
You can download the app on Google Play and the iTunes website. To give you an idea of how the mobile app looks, below is a screenshot of its job management mobile dashboard.
Third-party Integrations
Xero Practice Manager also integrates with more than 30 third-party apps, which you can use for things like collaborating with clients, tracking projects, providing financial forecasting and analysis, and simplifying client proposals. These apps can be accessed through Xero HQ.
Xero Workpapers
Xero Workpapers, which is free with Xero Practice Manager, enables you to streamline the compliance process using templates. You can create working papers and schedule the work that's needed, such as requesting documents from clients. Workpaper packs can be assigned to staff with start and stop dates for a job, and you can also review clients' trial balances. Track progress by setting Workpaper alerts and customizing client correspondence, such as management letters, compilation agreements, and year-end questionnaires.
Reporting
In addition to the standard reports available, including analysis, performance, and work-in-progress (WIP) reports, you can produce and customize practice-wide report templates that can be applied to any client and tailor the reports further to suit the client's business. These reports are generated while also allowing each organization to keep using its own chart of accounts. Reports on productivity, recoverable costs, and internal time are also available, and you can include charts so they're easy to understand at a glance.
A key performance indicator (KPI) dashboard is also available under Performance Reports in the Reports menu, and it provides users with an overview of business performance, including work-in-progress days, debtor days, average hourly rate, write-offs, and revenue per fee earner.
The report builder lets you create custom reports and filter reports based on the date it was created, who it's assigned to, and who created the report:
Job Management
With Xero Practice Manager, you can assign and view scheduled jobs, see who's working on them, view staff schedules, and set due dates and milestones that are checked off when completed. To track time, you can either use the timer to record while you work or enter job times into your timesheet as you go. Actual billable time and productivity targets can be viewed on the dashboard:
Customer Service and Ease of Use
The dashboard is very user-friendly, with an uncluttered interface. It also contains shortcuts to commonly used functions at the top so you can navigate to different sections. The dashboard displays an overview of your practice and shortcuts to features that you use regularly. The screen displays time summary and productivity, today's jobs, important dates, tasks, and jobs you're scheduled to complete, tax alerts, and more.
Below is a screenshot of Xero Practice Manager's dashboard:
Xero Practice Manager Alternatives
| | | |
| --- | --- | --- |
| Best for: Firms providing full-service payroll that are looking for an affordable solution | Best for: Firms seeking strong CRM functionality | Best for: Firms with QuickBooks Online clients |
| Cost: Available with the purchase of a QuickBooks Desktop ProAdvisor membership, which starts at $499 per year | Cost: Available for a flat annual fee of $1,500, which includes unlimited users and unlimited access to all features | Cost: Free with enrollment in the QuickBooks Online ProAdvisor program, which is also free |
Bottom Line
Intended for accounting firms to manage their Xero clients, Xero Practice Manager can also be used to manage your own firm's books. It has several attractive features, including a portal to your client books, powerful time tracking and billing capabilities, and customized reporting. The program is cloud-based, and with its dedicated mobile app, you can also access it from anywhere.