As a real estate agent, it is important to constantly seek inspiration and guidance from industry experts in order to thrive and succeed in this competitive field. In this article, we've gathered a collection of real estate agent quotes from some of the brightest minds in the real estate and business fields. It covers everything, from the value of buying and investing in real estate to motivational quotes for fellow agents. Whether you're a new or seasoned agent, you'll find a real estate quote that will help spark further growth and inspiration to boost your real estate career.
Real Estate Quotes for Buyers
Searching for the perfect home can sometimes be a daunting and exhausting journey. But as a real estate agent, you can be someone they trust and draw hope from. Inject some inspiration and enthusiasm into their search by sharing these real estate quotes specifically curated for buyers.
1. "Some people look for a beautiful place. Others make a place beautiful." ~ Hazrat Inayat Khan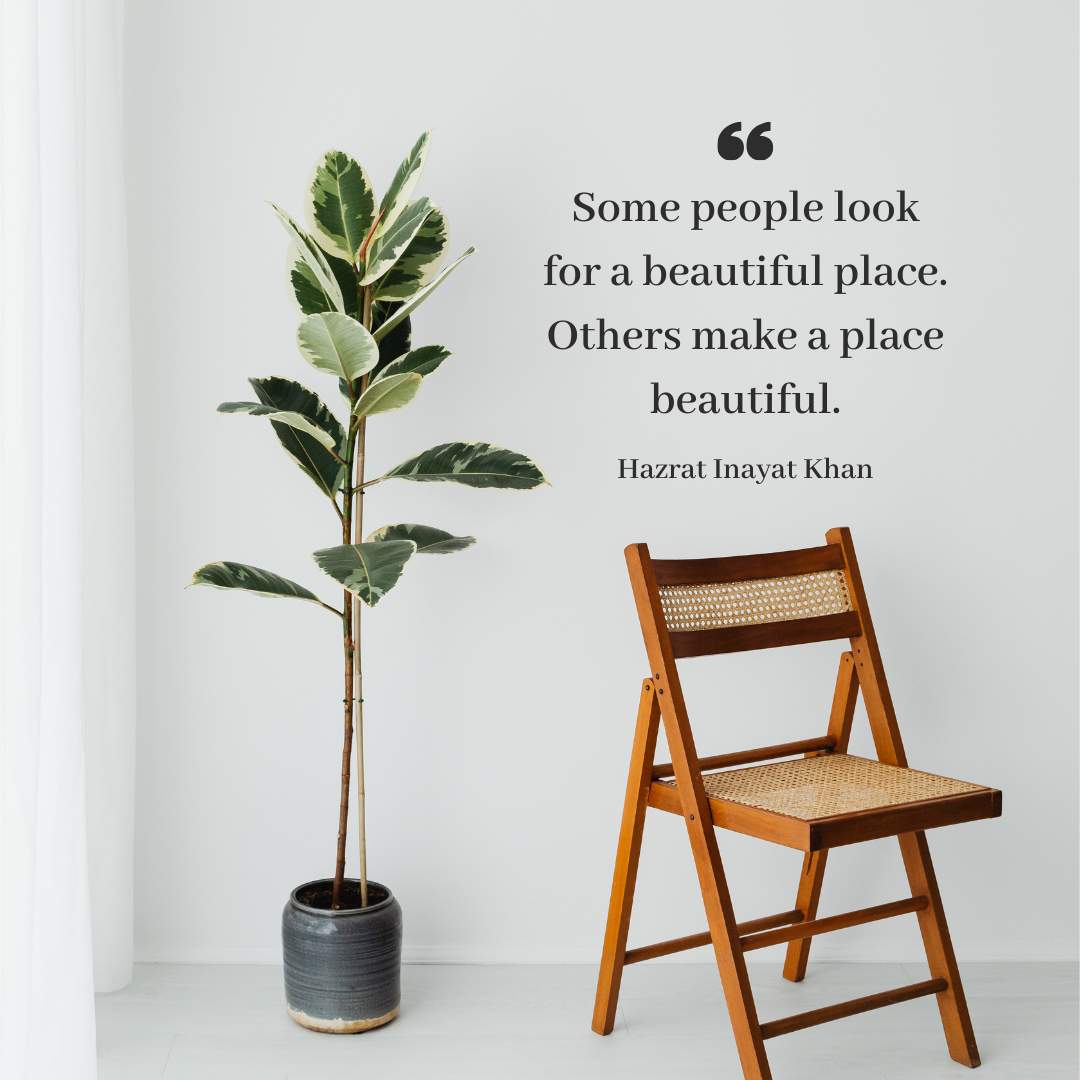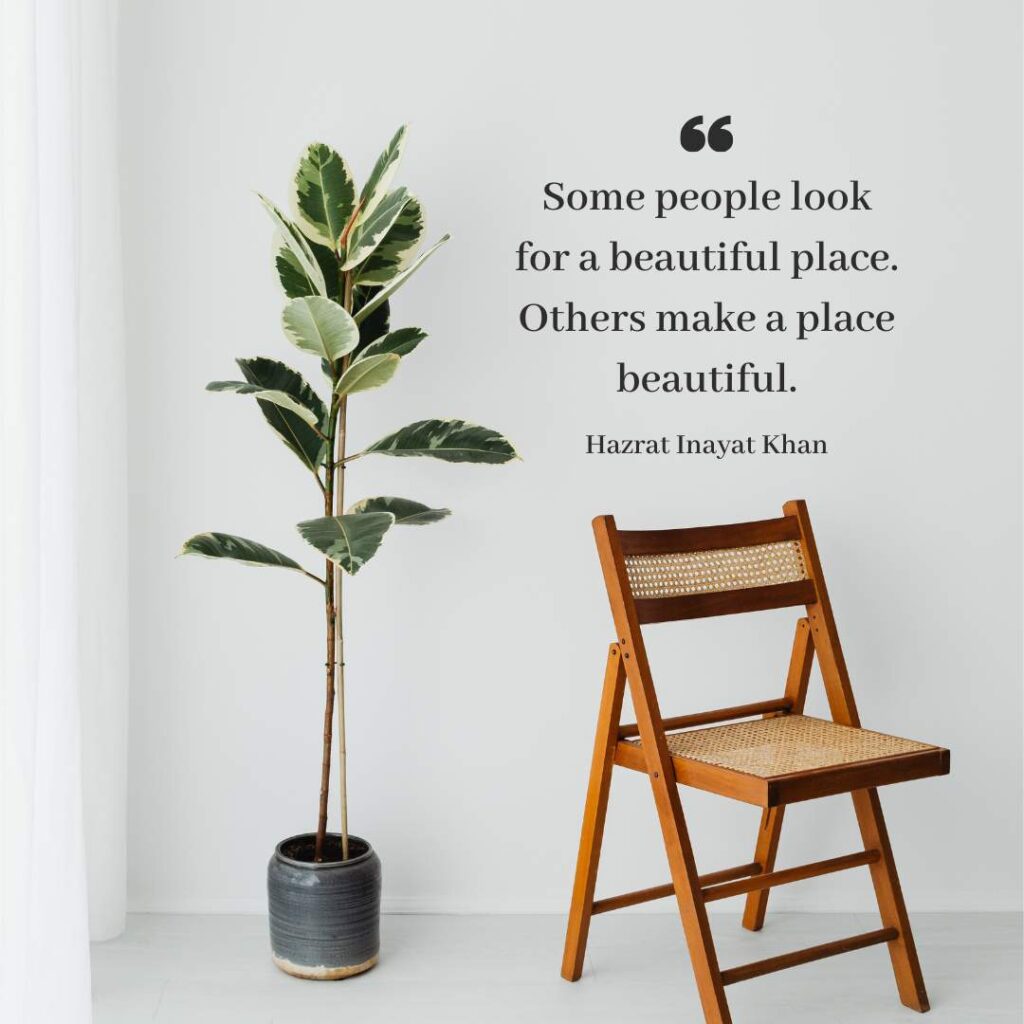 2. "Don't wait to buy real estate. Buy real estate and wait." ~ Will Rogers
3. "Now, one thing I tell everyone is to learn about real estate. Repeat after me: real estate provides the highest returns, the greatest values, and the least risk." ~ Armstrong Williams
4. "It is a comfortable feeling to know that you stand on your own ground. Land is about the only thing that can't fly away." ~ Anthony Trollope
5. "If you don't own a home, buy one. If you own a home, buy another one. If you own two homes, buy a third. And lend your relatives the money to buy a home." ~ John Paulson
6. "I still think buying a home is the best investment any individual can make." ~ John Paulson
7. "Find out where the people are going and buy the land before they get there." ~ William Penn Adair
8. "Buying real estate is not only the best way, the quickest way, the safest way but the only way to become wealthy." ~ Marshall Field
9. "The best investment on Earth is earth." ~ Louis Glickman
10. "Every person who invests in well-selected real estate in a growing section of a prosperous community adopts the surest and safest method of becoming independent, for real estate is the basis of wealth." ~ Theodore Roosevelt
Real Estate Quotes for Sellers
As a real estate agent, selling a property can be a challenging task. It can be tough to find interested buyers and even harder to keep sellers motivated throughout the process. Share some of these real estate agent quotes to encourage your seller clients to keep pursuing their goals.
11. "Typically, the research tells us that a high-quality real estate agent that really knows what they are doing will add more to the equation than they cost. Because people make mistakes when selling their own home – the mistakes are costly…" ~ Dave Ramsey
12. "Every sale has five obstacles: no need, no money, no hurry, no desire, no trust." ~ Zig Ziglar
13. "If you don't like where you are, move. You are not a tree." ~ Jim Rohn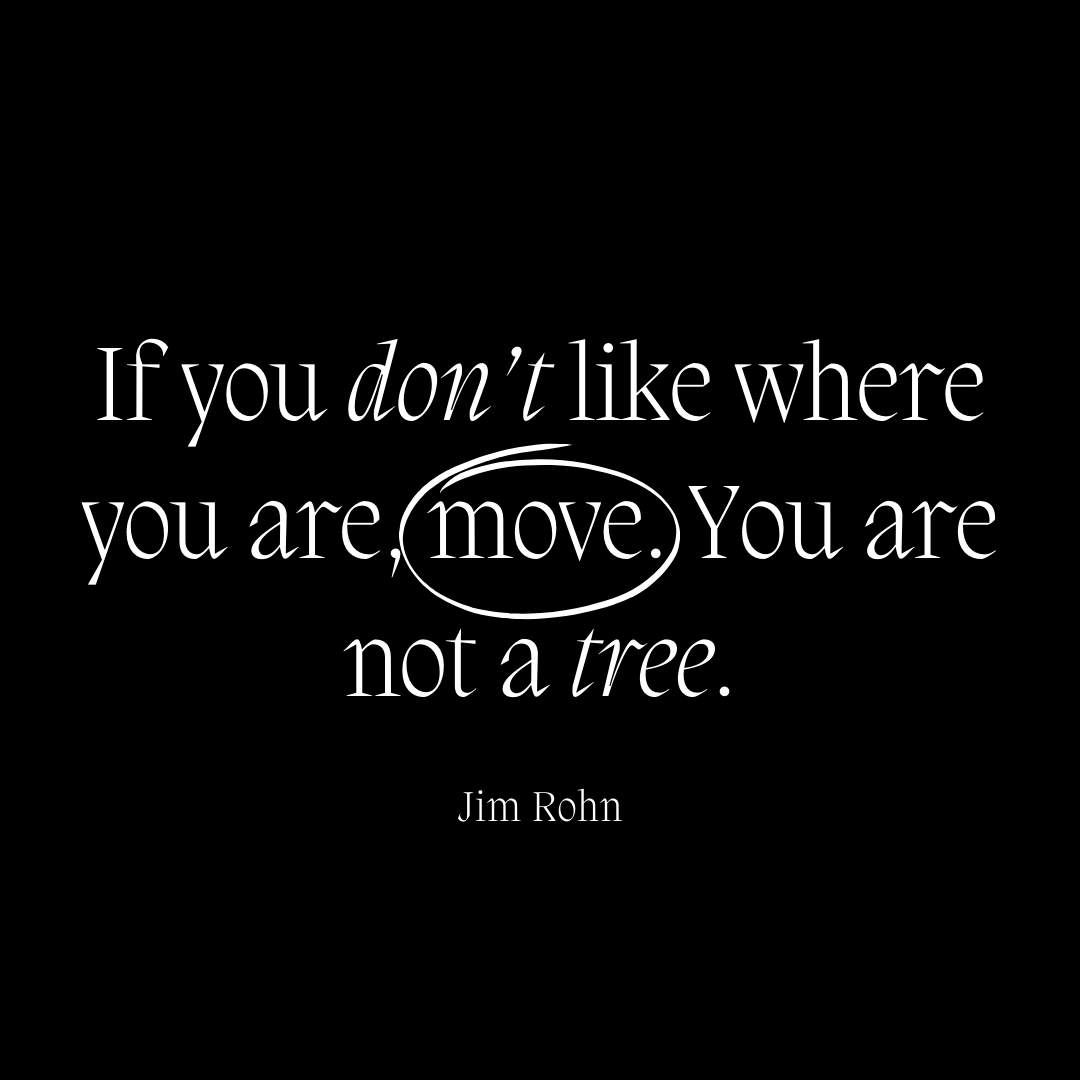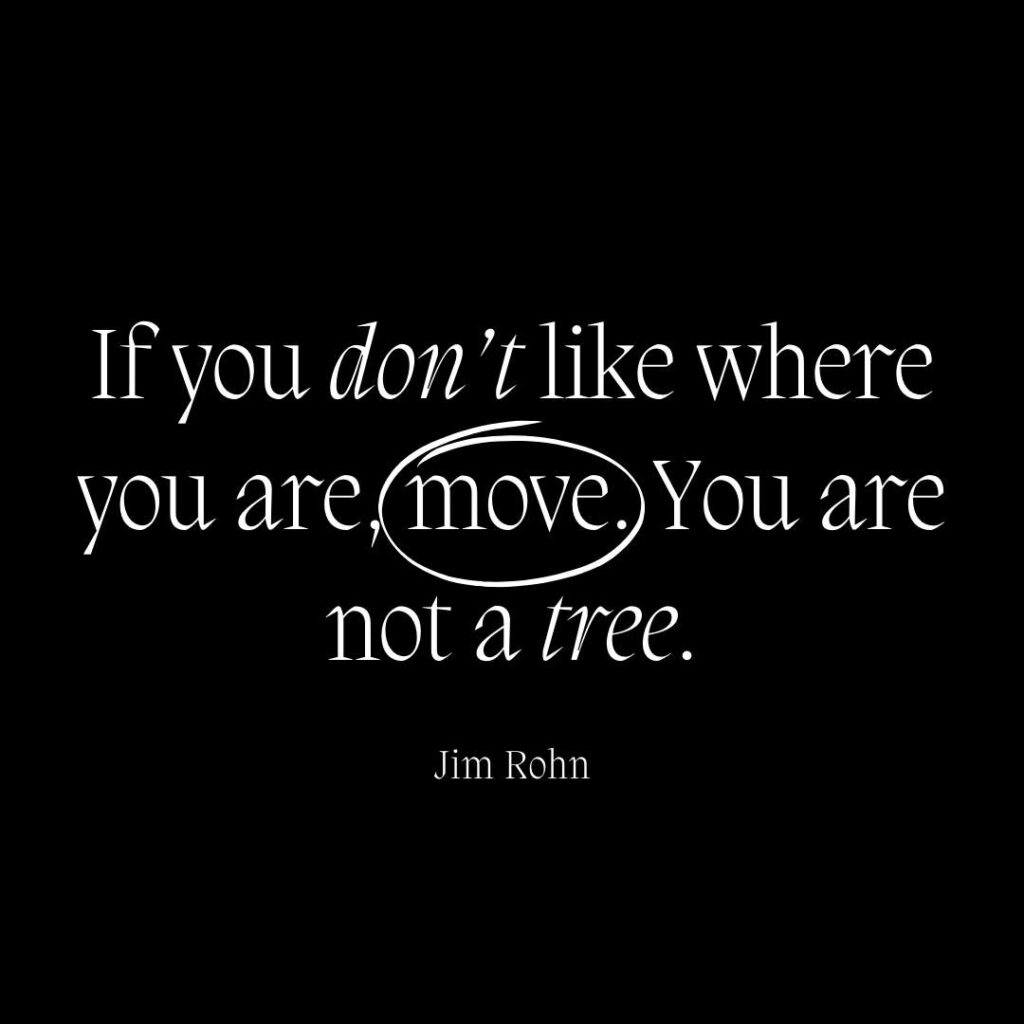 14. "A man travels the world over in search of what he needs and returns home to find it." ~ George A. Moore
15. "Real estate is the best investment for small savings. More money is made from the rise in real estate values than from all other causes combined." ~ William Jennings Bryan
Real Estate Agent Quotes for Investors
Investing is a great way to build wealth and achieve financial freedom. However, it's not always easy and may feel rather intimidating because of the complexity of the field. Here are some great real estate quotes on investing that can offer valuable wisdom and guidance for anyone looking to make informed decisions and stay focused on their goals.
16. "You will become at least as rich as the amount of good debt you take in your life." ~ H. J. Chammas
17. "Buy land, they're not making it anymore." ~ Mark Twain
18. "Real estate is an imperishable asset, ever-increasing in value. It is the most solid security that human ingenuity has devised. It is the basis of all security and about the only indestructible security." ~ Russell Sage
19. "Every person who invests in well-selected real estate in a growing section of a prosperous community adopts the surest and safest method of becoming independent, for real estate is the basis of wealth." ~ Theodore Roosevelt
20. "A funny thing happens in real estate. When it comes back, it comes back up like gangbusters." ~ Barbara Corcoran
21. "The land is the only thing in the world worth working for, worth fighting for, worth dying for because it's the only thing that lasts." ~ Margaret Mitchell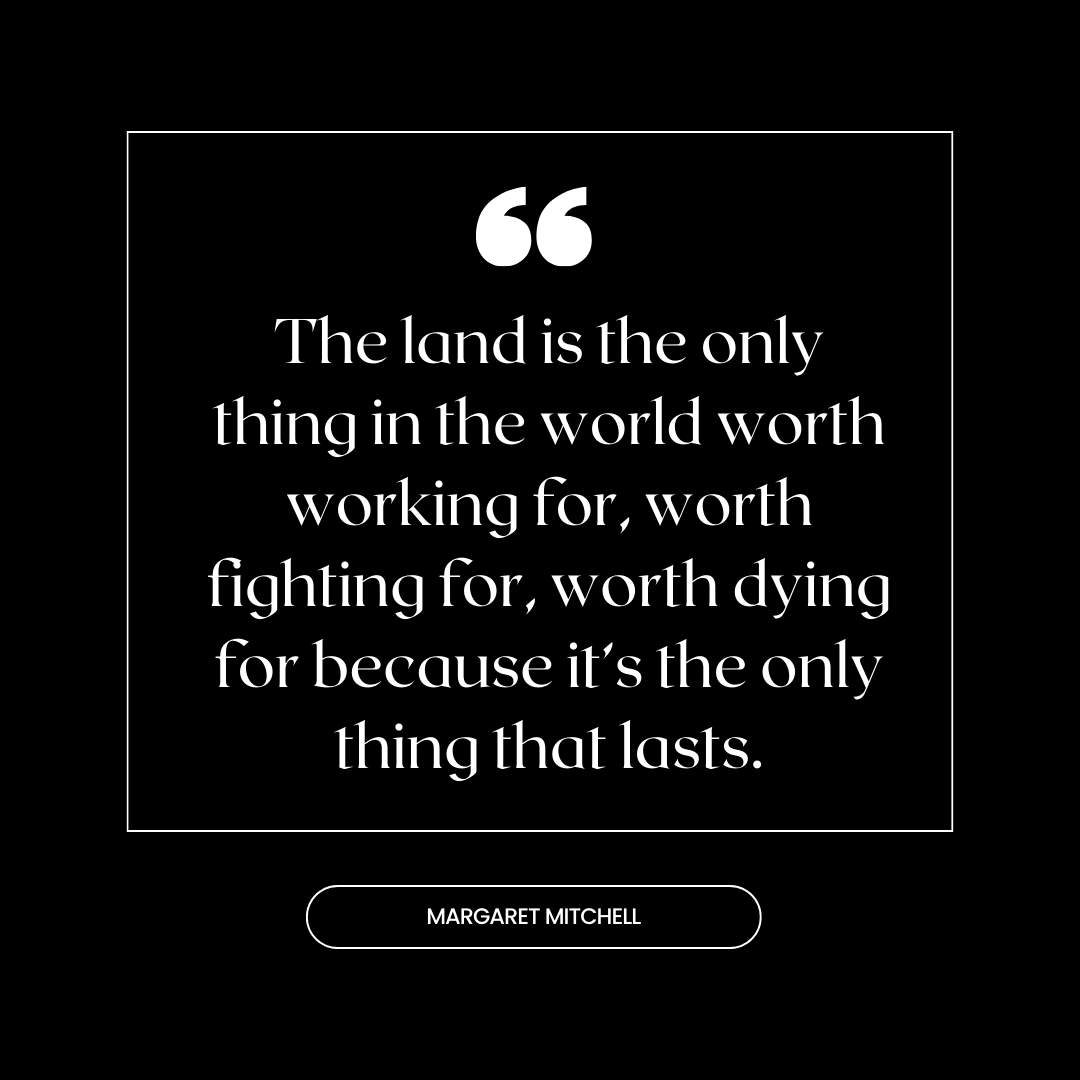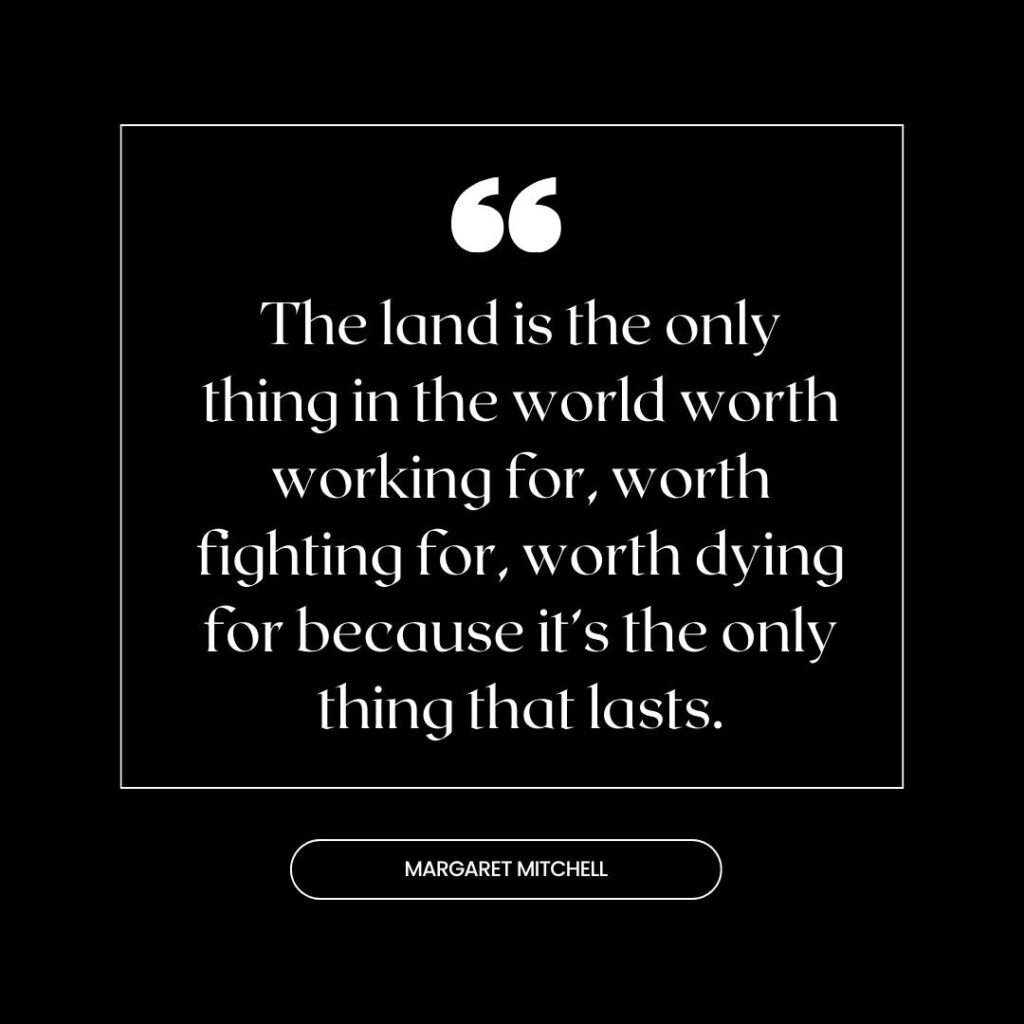 22. "Real estate cannot be lost or stolen, nor can it be carried away. Purchased with common sense, paid for in full, and managed with reasonable care, it is about the safest investment in the world." ~ Franklin D. Roosevelt
23. "Everyone wants a piece of land. It's the only sure investment. It can never depreciate like a car or washing machine. Land will only double its value in ten years." ~ Sam Shepard
24. "What we call real estate—the solid ground to build a house on—is the broad foundation on which nearly all the guilt of this world rests." ~ Nathaniel Hawthorne
25. "No investment on earth is so safe, so sure, so certain to enrich its owner as undeveloped realty. I always advise my friends to place their savings in realty near some growing city. There is no such savings bank anywhere." ~ Grover Cleveland
26. "Real estate investing, even on a very small scale, remains a tried and true means of building an individual's cash flow and wealth." ~ Robert Kiyosaki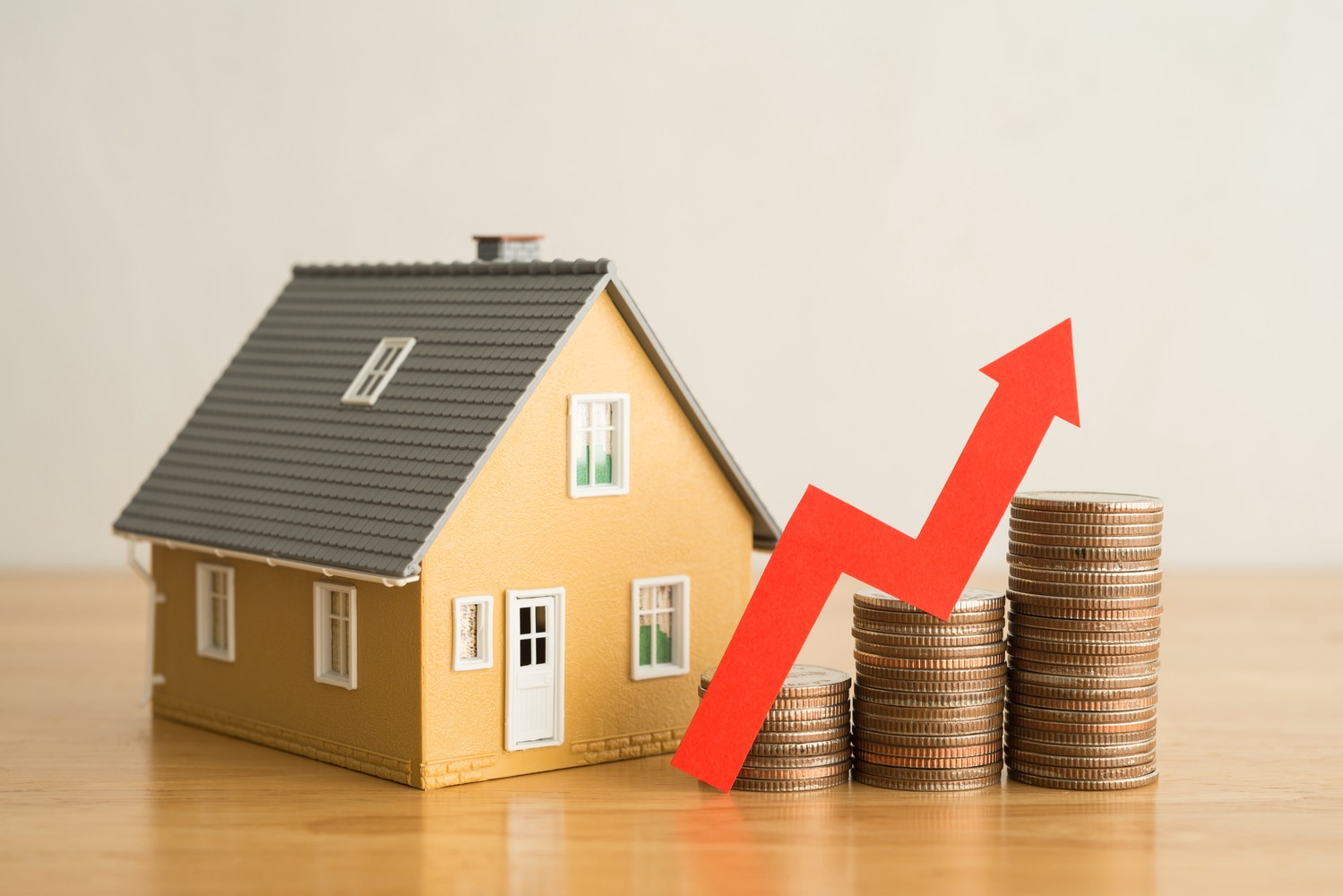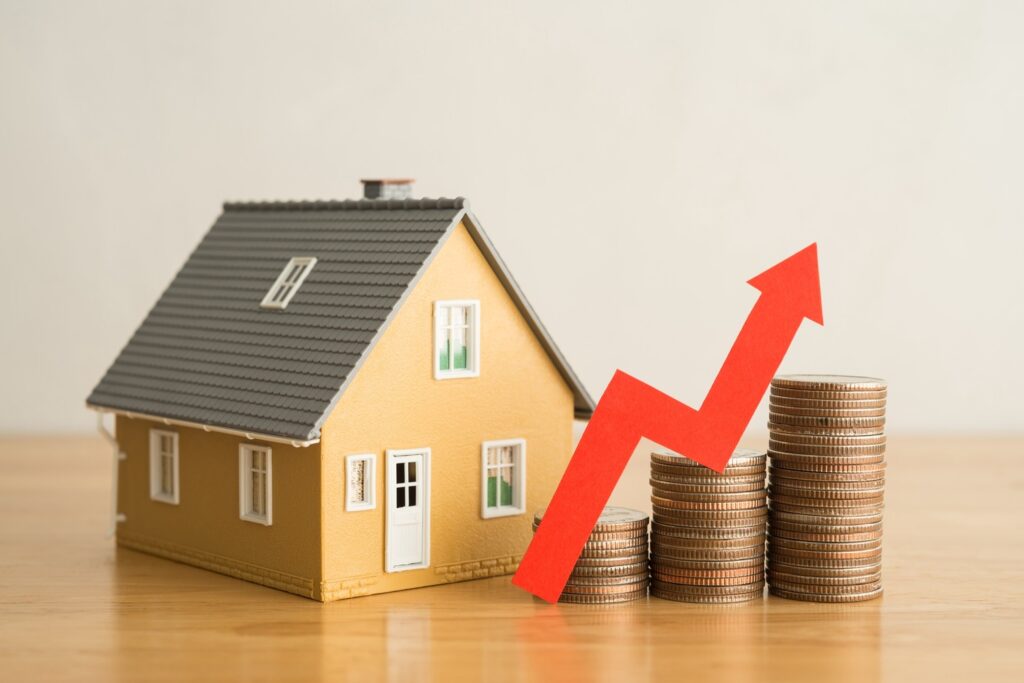 27. "Ninety percent of all millionaires become so through owning real estate. More money has been made in real estate than in all industrial investments combined. The wise young man or wage earner of today invests his money in real estate." ~ Andrew Carnegie
28. "Real estate is the best investment for small savings. More money is made from the rise in real estate values than from all other causes combined." ~ William Jennings Bryan
29. "Real estate is attractive because it leads people closer to financial independence—the ability to live life on one's own terms, rather than simply earning enough to pay bills and survive." ~ Joshua Dorkin
30. "Real estate investing can make you wealthy, and it can make you wealthy faster than any other investment out there, if you are willing to work toward it. And that's the key: work." ~ Brandon Turner
Real Estate Quotes for Motivating Fellow Agents
Do you know a fellow real estate agent who needs help staying motivated and focused on their goals? Whether they're struggling to find interested buyers, feeling discouraged by the industry's challenges, or still learning the ropes as new agents in the field, these real estate motivational quotes can offer the wisdom and encouragement they need to keep pushing forward. Share these realtor quotes on social media or with your fellow agents, and keep the inspiration flowing.
31. "There's always opportunity in real estate. It's just a matter of finding that opportunity in the current market." ~ Samantha DeBianchi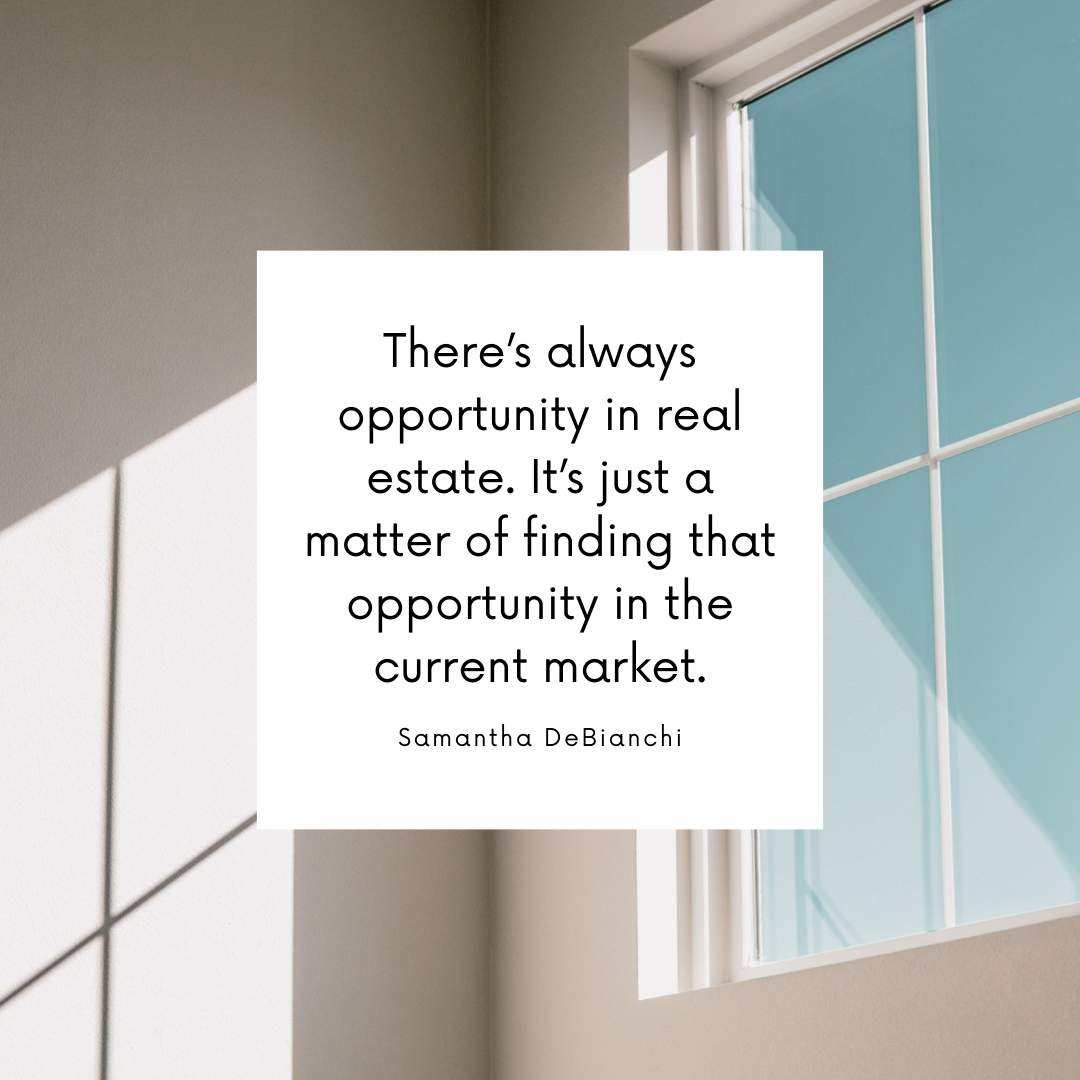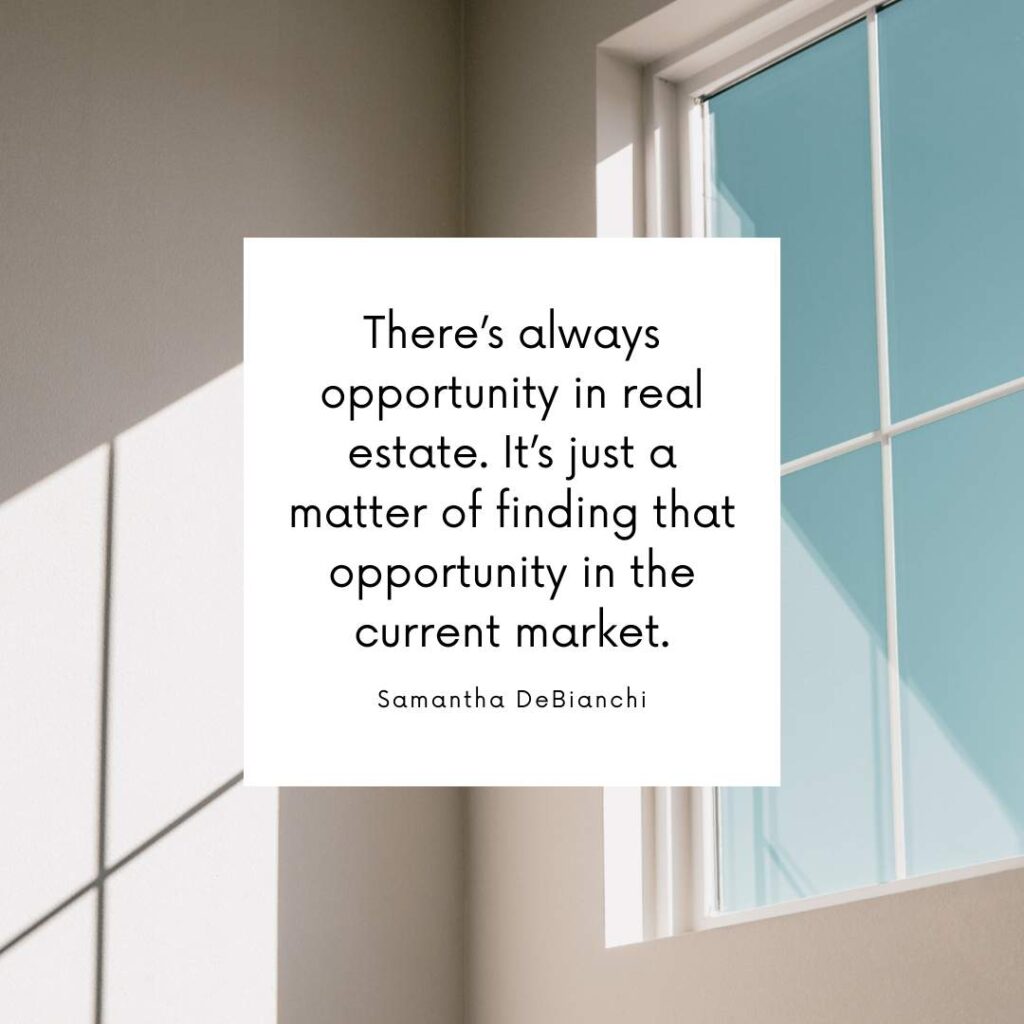 32. "To be successful in real estate, you must always and consistently put your client's best interests first. When you do, your personal needs will be realized beyond your greatest expectations." ~ Anthony Hitt
33. "Success is actually a short race—a sprint fueled by discipline just long enough for habit to kick in and take over." ~ Gary Keller
34. "In the real estate business, you learn more about people, and you learn more about community issues, you learn more about life, you learn more about the impact of government, probably than any other profession that I know of." ~ Johnny Isakson
35. "Most top producers in real estate, like in every business, are focused on learning and biased towards action. If you want to keep growing, you have to make learning and action your highest priorities." ~ Kurt Uhlir
36. "At what lengths are you willing to go to on a daily basis to build a thriving real estate career?" ~ Jon Cheplak
37. "Surround yourself with players in the industry and those important to you. In this business, your immediate circle can be your next paycheck." ~ Jaréd Goodloe
38. "People say they get into real estate for 'freedom,' but if you have a lot of freedom, you're probably not selling any houses!" ~ Dana Galli
39. "A top-producing real estate agent is an amateur who didn't quit." ~ Sotero M. Lopez II
Real Estate Quotes for Marketing & Lead Generation
These inspiring quotes about real estate from successful industry leaders and mentors can help you convey valuable insights and attract potential clients. Share these real estate quotes on social media, use them in your marketing campaigns, or keep them in mind as valuable advice.
40. "Your brand is a promise. It tells clients what the experience of working with you will be like." ~ Kofi Nartey
41. "Real estate practice is not about selling or buying a home. It's about representing your client's greatest asset to your client's greatest benefit." ~ Alex Delgado
42. "Never count on making a good sale. Have the purchase price be so attractive that even a mediocre sale gives good results." ~ Warren Buffet
43. "Without interest, you're plain white toast. Boring. Uninteresting. Seen it. Heard it. Moving on." ~ Jessica Swesey
44. "You need to be courageous, even when things come up against you… you need to be vibrant because your energy is what's going to attract your business." ~ Terrica Lynn Smith
45. "Learn how to leverage technology because that's going to put you into this next generation of how business is being done." ~ Chad Nash
46. "Wealth exists in the gap between ideas and their implementation." ~ Brett Jennings
47. "Real estate sales was perfect training for the experience of going into public life because you learn to accept rejection, learn to meet new people, learn to work with people, and find common ground. That's the way you sell houses." ~ Johnny Isakson
48. "Success in real estate comes down to two factors: taking care of and valuing the customer." ~ Michael Miedler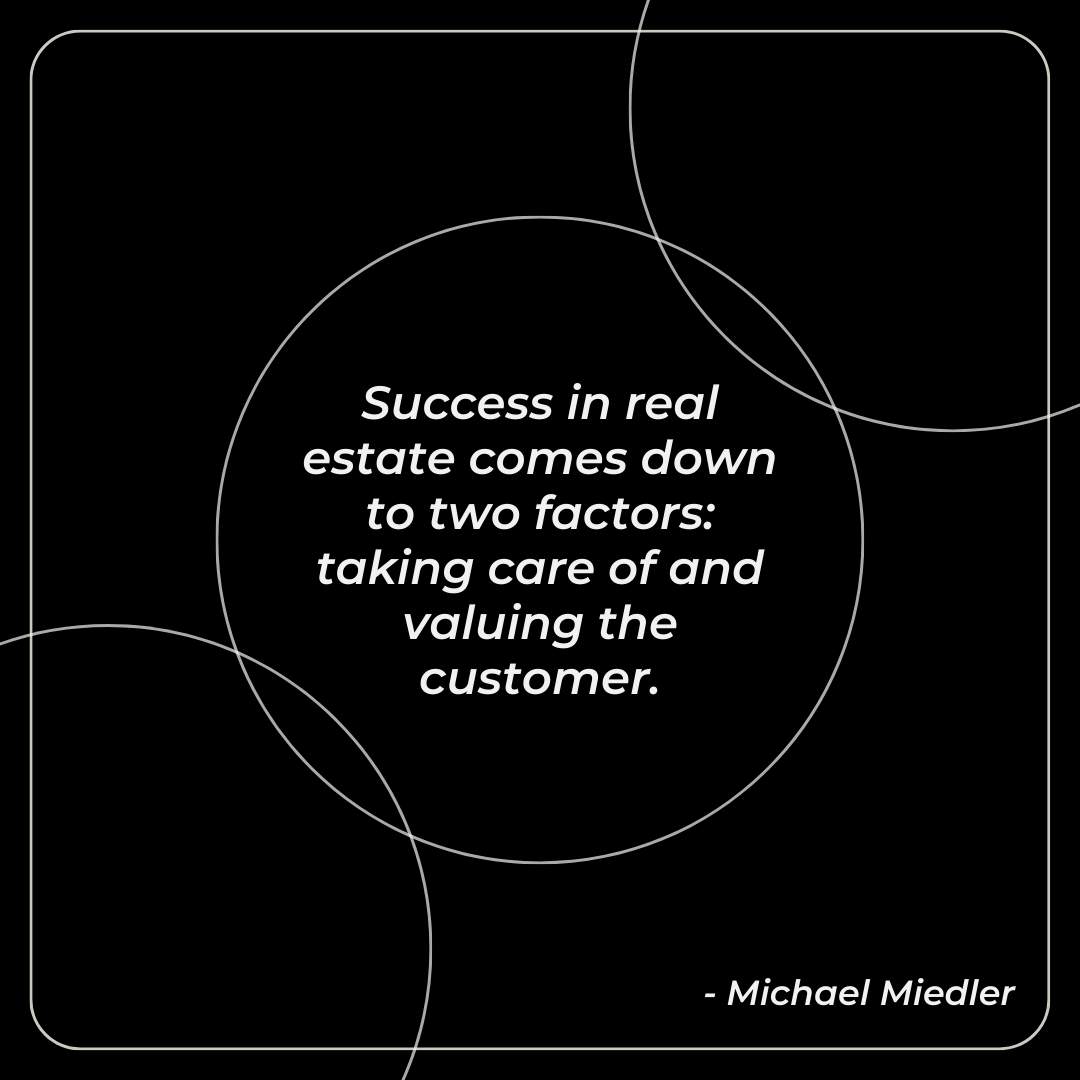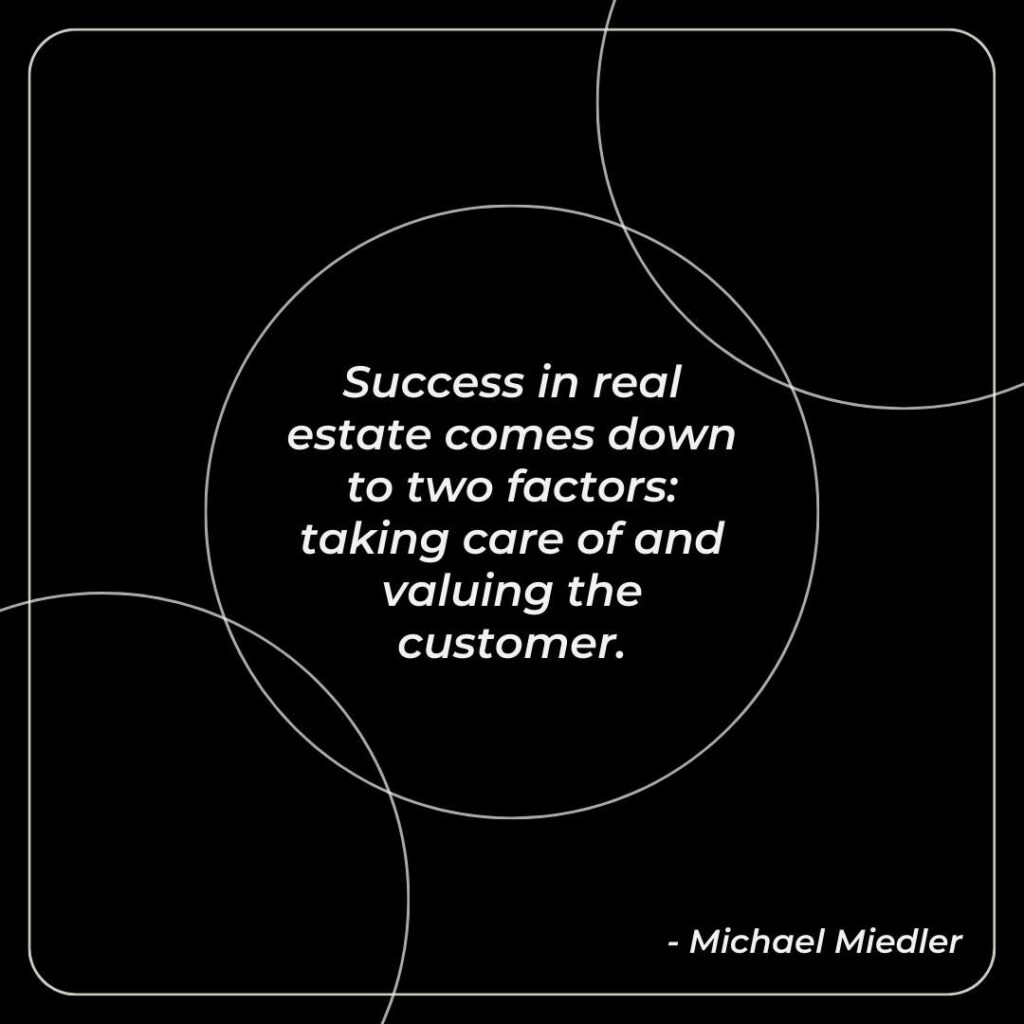 49. "As a real estate professional, if you're trying to build a big business, you need to invest in that business." ~ Glenn Sanford
50. "You must never try to make all the money that's in a deal. Let the other fellow make some money, too, because if you have a reputation for always making all the money, you won't have many deals." ~ J. Paul Getty
51. "Make a customer, not a sale." ~ Katherine Barchetti
52. "Look at market fluctuations as your friend rather than your enemy; profit from folly rather than participate in it." ~ Warren Buffett
Bottom Line
The real estate industry can be challenging, but success is within reach with the right mindset and approach. By sharing these real estate agent quotes with clients and fellow agents, you can inspire and motivate them to achieve their goals. From overcoming obstacles to seizing investing opportunities, these best real estate quotes offer valuable guidance and inspiration for navigating the ever-changing real estate landscape. Use them to enhance your marketing efforts, attract more clients, and build a successful brand in the world of real estate.