Real estate marketing is all about promoting your brand and securing buyer and seller leads by sharing your listings on social media, advertising your agency, and building your website content. For fresh marketing ideas, check out our ultimate list of marketing advice from top-producing agents below.
Here are 41 of the best real estate marketing ideas the pros use
---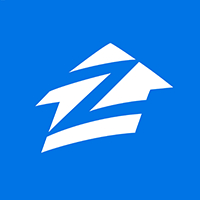 Approximately 90% of home buyers house hunt online. Zillow is the largest real estate website, receiving 195 million visitors each month. You can advertise on local listings using Zillow Premier Agent, and capture leads who visit Zillow and Trulia. We estimate that for every $1 you spend, you'll earn $2.60 in commissions. Click here to find rates in your area.
---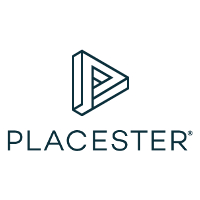 Try using a comprehensive real estate marketing system, like Placester, to save you time you could be spending on closing deals. Placester is a website builder and marketing software made for real estate industry professionals. Its many features include internet data exchange (IDX) listings, blogging, advanced property search, custom website templates, and unlimited sites and pages. Paid plans start at $59 per month for National Association of Realtors (NAR) members, and it's best for agents who want to grow their network. Visit Placester to learn more today.
---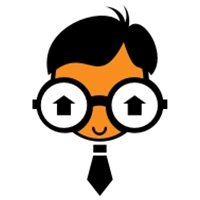 Capture seller leads by using the Real Geeks home valuation tool, which you can put right on your website. Sellers can create a valuation report for their property and receive monthly updates with minimal effort. You benefit from collecting these seller email addresses, which are added to your list of leads. Click here for a home valuation tool demo.
---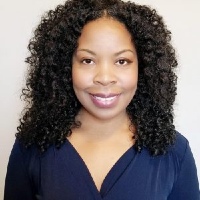 4. Provide a Complimentary Moving Truck
Candice Williams, Realtor, RE/MAX Space Center
My number one marketing idea for real estate is my complimentary moving truck, available for use by clients who buy or sell a home. I also offer the truck for use to nonprofit organizations. It's a moving billboard, and no other agent in the area offers a moving truck. It gets lots of attention. I also park it strategically in high-traffic areas when not in use. When events are in town that cater to homeowners, such as the home or boat show, my moving truck will be there.
---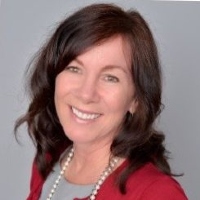 5. Generate Referrals by Hosting Community Events
Annemarie du LeBohn, Community Engagement Strategist, TNG Real Estate
My favorite marketing advice is to embrace community engagement. For example, in May and June, we host two free community paper shred events—one in Los Alamitos, California, and the other in Brea, California. The event reduces paper in the landfill and helps people reduce identity theft. To help spread the word, our agents farm various neighborhoods with flyers and door hangers. People can shred up to five boxes of paper for free, which is about a $100 savings.
To ensure your community events leave a lasting impression reference our guide, reference our marketing materials guide to promote the community events you'll be hosting.
---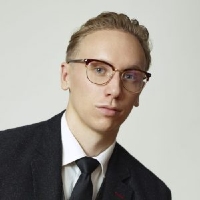 6. Leverage Influencer Marketing
Chris Stapleton, Sales Representative, Blue Elephant Realty Inc. Brokerage
One way to gain social validity and expand the hype around a listing is to utilize influencers and public relations. You can reach out to local bloggers and Instagram influencers and have them create related content. Some several websites and blogs have a condo of the week showcase that you can try and have your space featured in.
---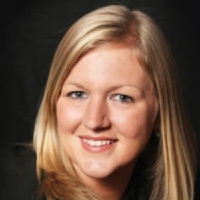 7. Make Your Website Your Storefront
Lindsay Bolton, Marketing Manager, Finger Lakes Premier Properties
Your website is the storefront to your business and primary marketing tool. Having a mobile-friendly site that ranks high in organic traffic will surpass any of your paid digital advertising. Use your site to showcase yourself and your differentiators and the attention to detail you pay to your listings. The photography has to be on point, which you will use in every marketing piece, including social media posts.
Start creating your own website with our guide to real estate web builders.
---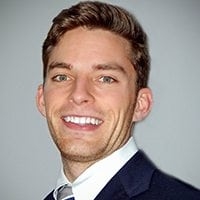 8. Create Real Estate Websites for Individual Communities
Ryan Fitzgerald, Owner, Raleigh Realty
One way we can generate five or more new leads daily is with our local community pages. What makes this such an effective marketing idea is the fact you are reverse-engineering attention to generate real estate leads. Once you put the work in upfront, these leads are continuous.
---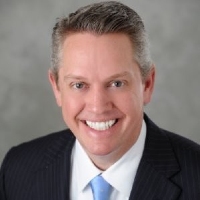 9. Book Public Speaking Engagements
John Crossman, CCIM, CRX, CEO, Crossman & Company
One marketing idea that is unique and has an impact is public speaking. Most people hate to do it. If you train to be a public speaker, you will get asked to speak frequently. This will assist you in being seen as an industry leader, and you can leverage it to market your properties.
---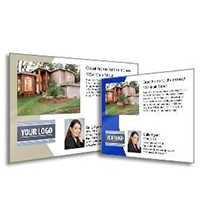 Postcards are an eye-catching and affordable way to directly market to home buyers and homeowners in your farm area. You can use direct mailers to market a nearby property to homeowners in a specific neighborhood, share statistics about recently sold properties, or promote your local real estate office. ProspectsPLUS! offers a variety of full-color postcards specifically for real estate agents. Click here to choose from one of their beautiful, professionally designed templates or upload your own design.
---
11. Send Postcards That Are 'Fridge-worthy'
Karen Wachtel, Director of Marketing & Communications, PorchLight Real Estate Group
Wachtel recommends using "fridge-worthy" subjects like best metro area hikes, a great go-to recipe for guacamole, a guide to what NFL referee signals mean or advice for timing your Thanksgiving meal perfectly. As she explains, "We regularly hear from clients—and even prospective agents—who end up calling their agent or us directly based on a postcard that had been hanging on their refrigerator or memo board."
---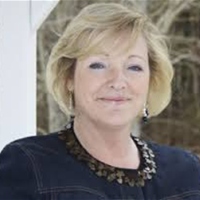 12. Create Subdivision Website Pages
Anita Clark, Realtor, Warner Robins Real Estate
While you may not be able to compete with Zillow for search terms like "houses for sale in [city]," you might be able to rank on Google for more niche search terms for micro-neighborhoods, pretty streets, or subdivisions. Photos, videos, a market snapshot, school district information, and pertinent details about a subdivision or area are great ways to build organic traffic to your website.
---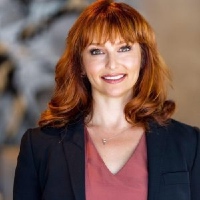 13. Use Unique Decor to Set Your Listing Apart
Heather Witt, Realtor, Rodeo Realty, Inc.
Have one quirky item in the house. This way, buyers can say, "the house with the giant Buddha" or "the orange rug house." Have something that stays in their mind about the style or design. Sometimes, a perfectly nice, normal house can be forgotten about if it is the middle house of six houses seen during the same day.
You'll find more tips to make your listing stand out in our real estate listing marketing plan.
---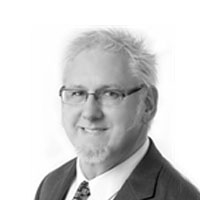 14. Highlight Homes With Professional Photography
Chuck Vosburgh, Licensed Realtor, NextHome Gulf to Bay
In my experience, more than 95% of buyers start their search online, and the quality of the photography will determine if a property gets seen or not. It's also a known fact that if the photographs are not excellent, the homebuyers won't stop and read the description of the property. Even when a real estate agent suggests a property to their customer, the buyer with a busy schedule will decide based solely on the photos if they want to visit a property.
---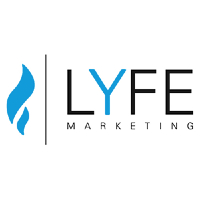 If you want to use Facebook ads strategically but simply don't have the time for trial-and-error, contact the experts at Lyfe Marketing to handle it for you. As a social media marketing agency, it can help you reach the right customers, generate more clicks, and drive more leads to your offering with targeted ad campaigns. Visit their site to get a free proposal and learn more today.
---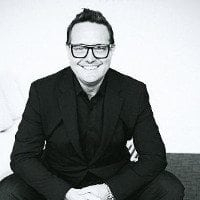 16. Livestream Your Agency's Day-to-Day
Peter Lorimer, Founder, PLG Estates
When scrolling through a social media feed, a "Live Now" tag is pretty much irresistibly clickable. People are naturally curious. Seeing a new listing for the first time? Why not show your audience via livestream? They'll feel like they're getting the inside scoop, and you'll be able to build your audience and get more leads. That's a win-win situation.
---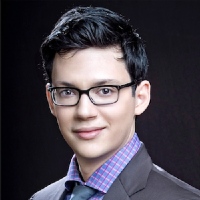 17. Create High-quality Content That Is Interesting & Unique
Andrew Weinberger, Founder & CEO, PropertyClub
The best way to show your expertise is to give potential clients something they can't find elsewhere. Some of our best performing content is about investing in real estate, architecture in New York City, or tax tips and information regarding owning properties. Agents who will create high-value content for readers will be marketing their expertise and setting themselves apart from the crowd.
---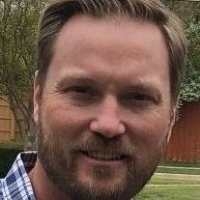 18. Market to a Smaller Area
Adam Mitchell, Owner, We Buy Houses Fast in Dallas
As a real estate investment company that helps homeowners in stressful home situations, we have learned that marketing more often to a smaller geographic area works better than marketing wide and shallow. We use a combination of direct mail, calls, targeted search engine optimization (SEO), and pay-per-click (PPC) to find our customers.
Use our free real estate marketing plan template to build your own marketing strategy that is focused on the unique aspects of your market.
---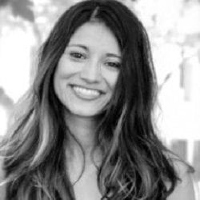 19. Showcase Your Charitable Side
Priscilla Vega, Founder, PR Vega
Real estate professionals need to differentiate themselves, and one way to do that is through Giveback Homes, which is an organization of agents that builds homes for those in need. This organization is creating social change, giving real estate professionals a good social platform and a way to differentiate themselves from the competition.
---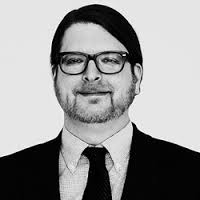 20. Learn How to Market to Millennials
Emile L'Eplattenier, Managing Editor, The Close
It's estimated that millennials accounted for 34% of all real estate buyers in 2017 and that 66% of millennials are expected to buy a home in the next five years. This audience is so important that Zillow recently launched a real estate portal just for millennials. To maximize the impact of your marketing on millennials, offer experiential marketing like in-person classes and events. Creating a brand that is authentic, informative, and sociable will help you get over the finish line with millennial buyers.
---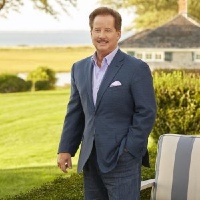 21. Create a Blog That Answers Client Questions
Tim Davis, Regional Brokerage Advisor, Corcoran
Real estate is always a hot topic of discussion, so any talking points I can provide in a blog is good reading. Clients and customers want to hear from me—whether it is my update on current market conditions or my opinion/personal views on design and architecture. My breadth of business and market knowledge is encapsulated in the data I provide with quotes from me often used in the press.
---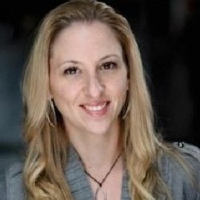 22. Stand Out With Handwritten Notes
Danielle Procopio, CSC, Real Estate Broker & Certified Home Staging Consultant, Coldwell Banker Residential Brokerage
My favorite marketing advice is to write thank-you notes. I thought going the high-tech route when contacting people would be the way to go. I was wrong. People are very receptive to receiving handwritten letters and thank-you notes. This old-school technique seems to set me apart from my competition. Not many people are doing this anymore. In real estate, you need any advantage you can get.
---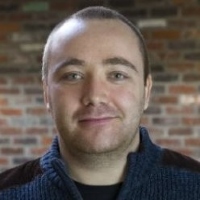 23. Employ Google Ads
Mike Khorev, Growth Lead, Nine Peaks Media
Generate new clients for real estate agents and brokerages using Google Ads remarketing. Target people who recently searched for "sell house," "buy house," or "Realtor" and those who visited multiple listing service (MLS) listings and real estate websites, including those of your competitors. To create that targeting list, go to theGoogle Ads campaign dashboard, create a remarketing list based on interests, and add a list of website URLs and keywords.
Click here to learn more about advertising your real estate business on Google.
---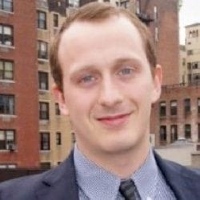 24. Grow Your Network With a Local Happy Hour
Nicholas Lee, Licensed Real Estate Agent, Sierra Residential
Besides advertising on StreetEasy, Trulia, and Zillow and sending out monthly newsletters, my top strategy remains the personal touch. I host a monthly happy hour open bar in New York City and invite my top clients and their friends and families. It's a great way to grow your network organically, and I've gotten some of my best sales clients this way. I highly recommend it.
---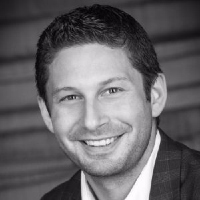 25. Create Custom, Property-specific Signage
Daniel Steinfeld, CEO, On The Block Realty Inc.
Our most effective marketing practice has been "anti-marketing" in its implementation. While most signs focus on the agent and brokerage rather than the listing, we have produced custom signage for every property we sell. The ability to market the home itself to passersby provides additional benefit to our client. It sends a message to would-be sellers that we understand our focus is selling real estate, not ourselves. We were shocked at how many more inbound calls we received as a result of this conscious attempt not to market ourselves so directly.
---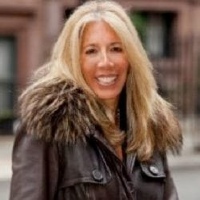 26. Host Virtual Open Houses
Reba Miller, Founder, RP Miller Realty Group
Using technology, I hosted a virtual open house that included 360-degree immersive panoramic photography. The result? A person attending the open house could feel like he or she was in the apartment doing an in-person walkthrough. To make it more attractive, I attached a contest to the virtual open house. Anyone who walked through five of the seven rooms was entered into a raffle automatically for the chance to win an iPad. The unit sold in a matter of days.
---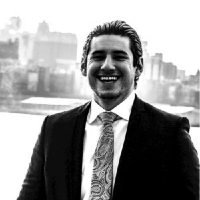 27. Cross-pollinate Clients
John Vagueiro, President & Founder, Adapting Social
One of the strategies we like to employ is what we call "cross-pollinating," where we build relationships via social media with local restaurants, stores, boutiques, and so on in towns where the agent is looking to dominate. It highlights the agent's expertise of the landscape or, as we say, presents them as the "mayor" of the towns they're looking to target. Agents show their familiarity with the local establishments, build relationships with local business owners, and generate engaging content.
---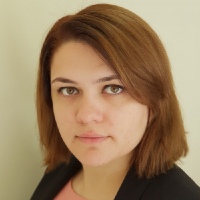 28. Make Connections With Local Businesses
Daniela Andreevska, Marketing Director, Mashvisor
Real estate is a people business. To market yourself successfully and to attract new leads and clients, you first have to make them like you as a person and to show them that you care about the local area and community. Establish relations with the local shopkeepers, business owners, and employees. Take part in local events. All of these efforts will not only make you feel better and more engaged but will also make you stand out from other agents and brokers who are not so involved in the life of the local community.
---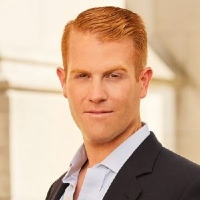 29. Use Strategic PR to Build Authority
Mike Fabbri, Ryan Serhant Team, Nest Seekers International
While many agents think PR is something that only celebrities and titans of industry can afford, very few realize they can do it themselves—for free. Mike Fabbri uses sites like Help a Reporter Out (HARO) to pitch his expertise in real estate to journalists looking for sources. In return, he gets his name in the press as well as the chance to get a link back to his website, which is great for SEO.
---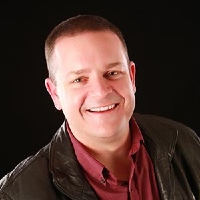 30. Create a Video Series to Share With Leads
Matt McGee, Chief Marketing Officer, Cari McGee Real Estate Team
Social media is an important way to both stay in touch with people you know and to get your name out in front of new people. We post regularly on Facebook, Instagram, Twitter, and so on. We do a weekly video series called "Ask the Realtor"—we just finished season one and are planning season two—and turn those short videos into Facebook ads. The videos typically earn around 4,000 views each at about a nickel per view. They've been great for exposure to new people in our area.
---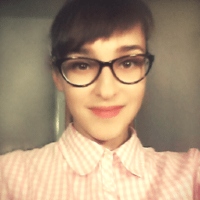 31. Use Retargeting Campaigns to Drive Website Traffic
Ira Chopovska, Marketing Manager, Agent Drive
A powerful way to enhance your marketing is to set up retargeting campaigns. The idea is to craft great ad copy that directs people to a dedicated landing page or a single-property website with the listing you're marketing. The ad follows your site visitors across the internet and social media, helping you redirect the traffic back to your site when they're ready to reach out.
---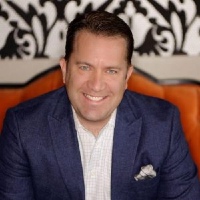 32. Target Serious Homebuyers
Jay Macklin, Broker & Owner, Platinum Living Realty
One lead generation system I like a lot is changing the message from "What's your home worth?" to "See what your home's asking price would be instantly if we put it up for sale." This removes the lookie-loos who want to know what their investment is worth so that you are more likely to get somebody eager to sell and want to know the asking price of their home. This will drive the prospect to an automated valuation model (AVM) lead capture landing page that would instantly give them what their asking price would be based on active homes currently on the market in their neighborhood.
---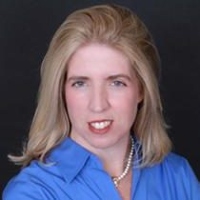 33. Focus on a Small Client List
Audrey Darby, Founder & CEO, Match Me With an Agent
If you want to get big—you have to get small and get personal. Many top agents typically concentrate on a database of fewer than 200 clients and give these clients extraordinary personalized service, items of value, and inclusion in all things real estate related. The most important thing is to be "top of mind" as the go-to real estate agent for these elite few and consistently ask for a referral with every interaction. Build a solid and loyal clientele that results in the warmest new leads.
---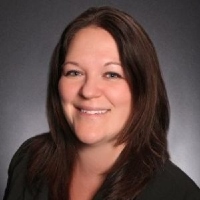 34. Don't Be Too Generic
Jennifer Murtland, Team Leader, eXp Realty
Don't be so generic. We are in a digital age, and information is readily available, so how do you stand out? Marketing is about personal connection. Most agents need 150 people that they are regularly talking to accomplish their sales goals. With 15 of those being "A" clients, or people that refer you to the most business who are likely your friends, too. Get to know these people; add value to their life.
---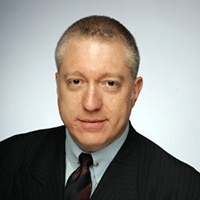 35. Host Local Neighborhood Tours
Jeffrey Goodman, Licensed Real Estate Salesperson, Halstead Property, LLC
When it comes to great marketing, nothing beats the personal engagement that comes from hosting a fun event for your sphere. Even better—why not host an event that shows off your own love and expert knowledge about your farm area? Goodman organizes regular walking tours of historic Manhattan neighborhoods for his sphere. Because he hires a professional tour guide for the events, he generally gets 70 or more people to attend each tour.
---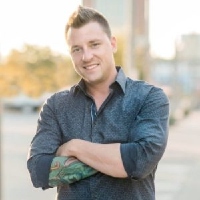 36. Beef Up Your Open House With Giveaways
Ryan Stewman, Owner, Hardcore Closer, LLC
I'm a real estate wholesaler, and we run something called "the open house on steroids" to move our listings. We spend $500 geotargeting anyone who's visited the ZIP code of the home in the last 30 days. Then, we have sponsors and giveaways like iPads as door prizes. We have everyone register via a phonesites.com link, and then we call them to let them know if they won or not on the following Monday for follow up. For $1,000, we typically get 200 people at our open houses.
Try using our open house checklist before your next open house.
---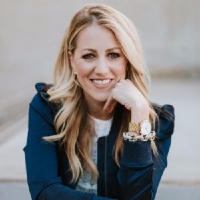 37. Host a Neighbor-exclusive Preview
Morgan King, Realtor®, Morgan King Real Estate Group
Prior to listing a home on the market, host a neighborhood exclusive preview. Door-knock the area prior to the event to invite the neighbors with an invitation. Let them know it is good for them to pop by not only to see how the house compares to their home to understand their home value better but also if they know of anyone who is looking to invite them along as well.
---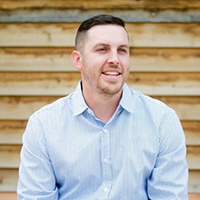 38. Use Instagram Stories
Dustin Brohm, Host, Massive Agent Podcast
The number of daily active users of Instagram Stories has surpassed 500 million. Engagement is key, so use the polls and Q&A stickers within Stories. Ask questions, use GIFs, and make the content as easy to engage with as possible.
The more people engage with you, the more you train the Instagram algorithm that you have great content, which Instagram then rewards with more organic reach. Master how to get people engaged and coming back for more, and you'll win.
---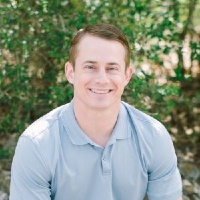 39. Send Clients to Your Website
Nick Disney, Owner, Sell My San Antonio House
If you have spent a lot of time and money on your website, use social media to send more people to your website. A great website will start to tell the story of why a client should choose to work with you and having links or running ads will help drive more traffic to your website. Adding posts on your own social media is a free way to drive traffic to your website and paying for ads on social media networks is much less expensive than some of the other online advertising options.
---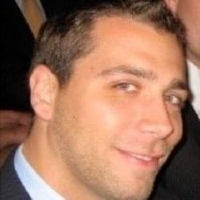 40. Craft a Personalized Message for Your Buyers
Chris Haddon, Founder, REI 360
I have found the best results come from a personal message in my own voice. When you write your message, remember to focus on the person you're reaching out to. It's about them, not you. Be clear and explain how you can help them as quickly as possible. Make your message short and sweet. People rarely read all their emails, so if you want your message to be heard, make it short.
Not sure what to say? Start with a real estate focused email marketing template and customize the content.
---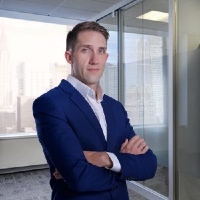 41. Get Google's Attention With Long-form Content
Matthew Baltzell, Real Estate Analyst, Boardwalk Wealth
At Boardwalk Wealth, we've noticed long-form blog posts and content with more than 1,500 words generate more traffic and is more valued with Google. As a result of publishing fewer "Top Three" articles and other briefer forms of content, we are seen as more professional and can get more traffic and real estate leads.
Bottom Line
The perfect real estate marketing ideas depend on your market, firm, and preferred lead management tools. However, maximizing your web presence, sharing videos, and creating SEO-optimized content are generally effective tools for marketing your agency. For more ideas, be sure to use the tips above to make the most of your marketing efforts.