The best real estate marketing strategies are the key to promoting your services—bringing exposure to your brand and generating leads for your business. The most successful real estate professionals use a combination of online and offline methods, such as creating a real estate website, writing personal notes, and hosting open houses. Follow our innovative, cost-effective strategies and ideas listed below to set yourself apart from the competition, capture potential client attention, and generate more income.
One of the best online marketing strategies is creating a real estate website. Placester provides customizable templates and landing pages to modify the site to reflect your brand quickly. Develop a website yourself or work with its design professionals to build a website that meets your requirements. To ensure website visitors can find properties that match their needs, incorporate IDX listings for lead generation.
Here are our top 21 best real estate marketing ideas and strategies for success in real estate:
General Real Estate Marketing Ideas & Strategies
The general real estate marketing ideas listed below can be applied to your online and offline marketing strategies, like niche marketing, providing complimentary services, and giving referral gifts. These will help you build trust and strengthen relationships and networks with your clients.
1. Real Estate Marketing Ideas for Niche Targeting
Niche marketing in your online and offline marketing strategy helps you stand out from the competition and focus your marketing efforts. Location, property type, buyers or sellers, or various group interests can be considered niches. Real estate professionals should tailor their message toward a specific niche to prove their expertise with prospective clients.
After choosing the market niche you wish to target, you need to reach out to clients in that market niche through the proper channels, such as employing direct mail, hosting neighborhood gatherings, or attending local social media groups. In addition, you must keep engaging with prospective clients within your niches consistently to create brand recognition.
Read our article 10 Most Lucrative Real Estate Niches & Why They Work to discover your niche. Having a real estate niche will help you develop authority and expertise, allowing you to stand out from your competitors, maximize your marketing effort, and increase your income.
2. Ask for Referrals & Give Referral Gifts
Real estate referrals are among the most successful and cost-effective marketing ideas for realtors. It has a 30% higher close rate than leads generated through other channels. Agents can obtain referral leads from colleagues, family members, or friends and ask former clients with whom they have a great relationship. In addition, sending periodic follow-up messages to past clients, incentivizing real estate referrals, and hosting client events are some ways to get real estate referrals and grow your business.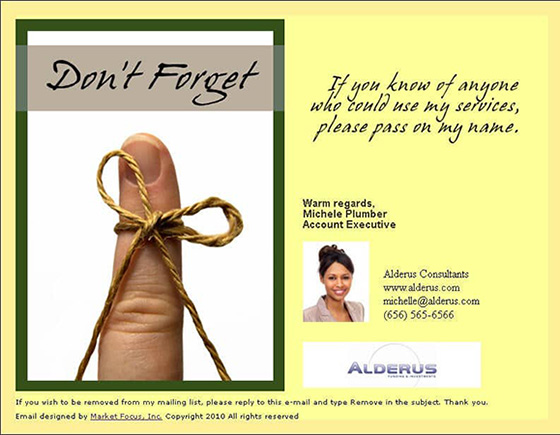 ---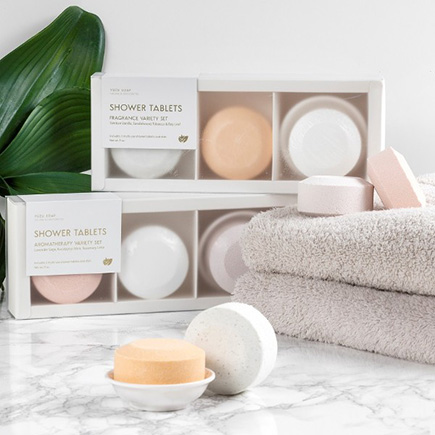 ---
Connect a platform like EvaBot to your customer relationship management (CRM) software to automatically send gifts on your behalf. It uses artificial intelligence to determine the recipient's gift preference and ensures they don't receive the same gift twice.
3. Provide Complimentary Services
Offering online and in-person complimentary services as part of a real estate marketing strategy may seem paradoxical, given that you're looking to increase income to expand your firm. However, providing supplemental services can be a smart move to assist your company in the long run. Free items frequently spark curiosity and get potential customers excited about your offerings.
Provide a free comparable analysis to sellers to collect email addresses for future marketing campaigns. Create social media contests to encourage business, increase your following, and grow your email subscriber list. This real estate marketing idea helps prospective clients understand your business and what you offer so they return to you for paid services.
4. Support & Partner With Local Businesses
Real estate professionals can expand their clientele and market reach, and increase revenue by engaging in cross-promotion with local businesses. The partnership should have mutual objectives that will benefit both companies and be a business you can personally support. For instance, since you specialize in real estate, collaborating with a nearby furniture or moving firm can give potential customers another reason to choose you.
Strategic collaborations leverage businesses' contact lists and brand power to drive leads. Once a partnership is established, promote collaboration on each business's social platforms, website, in-person events, and email marketing campaigns. In addition, both parties can send clients to each other continuously as the relationship grows.
Online Real Estate Marketing Ideas & Strategies
Marketing your real estate business using online digital marketing strategies is one of the fastest and most affordable ways to broaden your audience, raise brand awareness, and generate more leads. A landing page, an email drip campaign, and social media ads are some online real estate marketing tips that can help you establish your company as an authority in the field and yield more revenue.
Continue reading to learn more about online real estate marketing ideas and strategies you can use for your real estate business.
5. Create a Real Estate Website & Landing Page
A well-curated real estate website provides prospective clients with the information they need about you and your services. The website should have a fast loading speed, be visually appealing, easy to navigate, and have a distinct call to action (CTA) and content to optimize your website's user experience (UX).
Performing audience research is also beneficial to understand the first thing your prospects want to look for as they visit your website. In addition, you can add landing pages to your website to market and generate leads. These real estate landing pages focus the site visitor's attention and encourage them to leave their contact information while you offer something in return.
Agents looking for the best real estate website builders for landing pages should check out Real Geeks. It provides lead-generating websites connected to the Internet Data Exchange (IDX), which allows you to capture leads through property searches on your site. Real Geeks also offers a variety of customizable landing page templates, such as a property landing page or a coming soon landing page.
6. Develop Real Estate Email Marketing Campaigns
Effective real estate email marketing campaigns increase engagement with your business and keep your services top of mind, which drives more leads and sales. Before sending email campaigns, develop a targeted list of contacts and curate email marketing campaigns based on interest levels, such as new acquaintances versus hot leads ready to look at homes.
Each email campaign should have a specific marketing goal, like welcoming new subscribers, introducing yourself, or boosting engagement. Whatever the goal, ensure the content matches the goal intent and is sent to the right segments of your audience.
Set your email campaigns on autopilot through a client relationship manager (CRM), so you don't forget to send them or manually add contacts as new emails are created. Check out the table below to know which real estate CRM software is best for you and your business:
CRM Software

Best For

Extensive customization options and third-party integrations

Real estate professionals looking for a low-cost CRM with a mix of essential features

Agents and brokers seeking an all-in-one real estate CRM

Key Features

Integrates with Google Workspace and Microsoft 365
Highly customizable
Offers the broadest range of features and products available with integrations

24/7 customer support on live chat and email
Sales-focused CRM with a visual drop-and-drag pipeline
Integrates with Zillow

Built-in IDX website with landing pages
It has email and SMS marketing tools
Provides online advertising tools

Starting Price

$20 per user monthly

$21.90 per user monthly

$299 per month

Learn More
7. Be Active on Social Media
With social media marketing, you can boost brand awareness, generate more leads for your website, and connect with a broader audience on real estate- and non-real estate-specific websites. Instagram, Facebook, YouTube, TikTok, and LinkedIn are a few popular social media sites that can increase your lead generation. Since each site has unique qualities, you must adjust your marketing message accordingly.
Increasing your social media following takes a significant amount of time and effort. Real estate agents can use a product like Constant Contact to quickly build and schedule social ads for Facebook, Instagram, and Google Ads, and lead generation landing pages. Save time with Constant Contact, and get 20% off your first three months.
Visit our article Top 15 Ways to Crush Your Real Estate Social Media Marketing for more social media marketing tips for realtors. This article provides effective social media marketing ideas for real estate that you can use in your marketing strategy to broaden your target market, develop a reliable brand, and boost your income.
8. Write a Blog
Real estate blog posts can be personal or business-related to share your thoughts on topics that may interest your target audience. Blogs with search engine optimization (SEO) help attract new visitors to your website and are an impactful real estate marketing idea for lead conversion. Like real estate newsletters, your blog posts offer another way to keep prospects updated on new listings and provide more in-depth information about listings, services, and yourself.
According to HubSpot, a CRM platform with marketing and sales integrations, a blog is used to drive traffic to your website and create an opportunity to convert those visitors to leads. Attaching a CRM like HubSpot to your website can nurture leads through automation by sending your website visitors updates when you post a new blog.
9. Produce a Monthly Real Estate Newsletter
Newsletter marketing provides informational and business-related content to contact lists to keep your services top of mind, establish your expertise, and give prospects interesting, educational, or entertaining information. Newsletters must have a catchy headline, a clear call to action, and be easy to read and comprehend. You can send your newsletter electronically or through direct mail weekly, biweekly, or monthly. Also, you can implement many real estate newsletter ideas, like holiday-themed, current market trends, or recipe newsletters.
10. Start a YouTube Channel
YouTube is a free video-sharing platform that allows users to create and store videos for prospective clients to watch online. Consistently uploading videos on a predetermined schedule is the key to satisfying and growing your video subscribers. Once published, they can help to generate leads over and over as they are viewed on the platform, shared on social networks, or embedded into your website and email marketing content.
Provide a video introduction of yourself, your services, and valuable information your viewers might enjoy. To attract viewership on YouTube, use specific keywords in your video header and the description. Agents can also take these videos on social platforms, email marketing, or post them as a library of information on your website.
To generate highly targeted YouTube real estate leads, read our 11 Top YouTube Real Estate Tips for Agents + Examples. This article will guide you on creating a YouTube real estate channel that attracts your target audience, generates highly-quality real estate leads, and increases your revenue.
11. Pay-per-click Ads Online
In addition to generating real estate leads organically, you can also use pay-per-click advertising to grow your business. The cost structure for paid advertising may be based on clicks or impressions by visitors. This ensures those engaging with your ad are active within their search. Social media ads and search engine marketing are all forms of real estate ads.
Social media advertisements rely on eye-catching images and precise taglines to provoke a response. A Quick Response (QR) code in print advertisements brings readers to your real estate website or landing page, where you can collect leads. Advertising on Google and Google local search help you attract leads that are ready to convert based on search intent, and remarketing display ads put your brand in front of people who have visited your website in the past to keep your services top of mind.
12. Offer Zoom Client Meetings
Offering Zoom client meetings is an excellent method to engage with clients in a more time-efficient manner, given their hectic schedules. Agents can get in touch with potential and existing clients to talk about the market, learn about their needs and wants, or respond to any unanswered questions they may have after a showing.
Using virtual communication tools opens up the opportunity to prospect for new clients without hosting an in-person event to provide real estate information. Voice and visual communication create a realistic environment that benefits prospective clients who may be physically located within your service area. Agents can use virtual events to showcase their expertise to a broader audience or offer free consultations that can turn into leads.
13. Write for Real Estate Publications
Real estate publications allow you to advertise yourself, establish your real estate expertise, and gain significant exposure for your website and social media profiles. Choose topics the publication's readers find relevant and helpful, so they return to keep reading your column. To get the chance to write for a publication, agents can network and connect with the editors of their desired publication or current writers, use LinkedIn to introduce themselves, and attend real estate events organized by the publication.
Websites like Help a Reporter Out (HARO) connect writers to expert sources for their content pieces. To use HARO, sign up for topic-specific requests from journalists and submit pitches for those you're most interested in contributing. You will then (hopefully) get published in online articles that link back to your website and showcase your expertise.
Print Real Estate Marketing Ideas & Strategies
Print marketing is a tactic in which companies choose their target market and publish print advertisements where their clients will see, hear, or interact with them offline. Utilizing print marketing will assist you in leaving a lasting impression on your customers and attracting and engaging with your target audiences through print and direct mail. But keep in mind that you must do it in a natural way that evokes a feeling of interest.
14. Write Personal Notes to Stand Out
Personal notes are a tried-and-true and cheapest real estate marketing strategy to establish closer bonds with clients, demonstrate your gratitude, and make a lasting impression on clients and peers. Your notes should be personalized and free of any commercial marketing if you want them to have an impact.
Hi [Client's first name]!
I want you to know how grateful I am for your trust in allowing me to lead you through the process of [purchasing/selling] your home. I sincerely appreciate your continuous faith in my abilities to get you through to the end. I also thoroughly enjoyed working with you and getting to know you throughout the time we spent together.
Even though the transaction is over, please keep our contact information handy if you need vendor recommendations, have inquiries about the housing market, or want to say hello.
Thank you once again for choosing me to represent you, and I wish you all the best in the future.
Best,
[Your name and contact information]
When someone refers your business, closes a transaction, hosts an event, or gives you their time, send them a thank-you note. Sending your thank-you notes too late may make you seem unappreciative. Be sure to send them as soon as possible. Birthdays, new baby arrivals, and career changes are all fantastic occasions to send a personal message.
15. Publish a Neighborhood Guide
Publishing neighborhood maps is another unique marketing strategy for realtors. They are valuable tools for potential clients who are interested in a particular area. Posting a neighborhood guide on your social groups' site and community webpage can drive leads to your business when clients come across your information when learning more about a prospective location.
Neighborhood guides can position you as the local expert and should include your contact information with a call to action so potential clients can reach out. Make sure your neighborhood guides are as authentic as possible, and don't just re-up generic information from other resources. Some things to include in your neighborhood guides are:
Housing market trends
Area amenities
Educational establishments
Transportation options
Dining options
Shopping outlets
Fun facts about the area
Since you're targeting buyers and sellers within a specific area to position yourself as the neighborhood expert, include information pertinent to your ideal client types. To assist with designing and creating neighborhood guides, hire a freelance designer through Fiverr. It's an excellent resource for cost-effective and unique real estate marketing ideas that need a quick turnaround, with prices starting as little as $5 for a quick task to $15,000 for a long-term project.
16. Distribute Promotional Materials
Branded real estate marketing materials can be distributed during an event, open houses, or mailed with a note. These items are used to keep your contact information available to prospective clients, especially if the item distributed is useful.
Agents can get as creative as they want by using items that stand out, like branded reusable water bottles, cellphone cases, or recyclable grocery bags. These items are cost-effective, demonstrate your success in the real estate industry, and can help you obtain new client and listing leads.
While branded materials are a traditional real estate marketing idea, putting your own spin on materials will increase the likelihood of being remembered by prospective clients. You can find a wide selection of unique promotional items at AnyPromo. It offers fast and free shipping with a real estate industry-specific selection to help capture the attention and interest of your clients.
17. Send Farming Postcards
Real estate farming is a proven lead generation strategy and marketing idea for realtors targeting homeowners in a specific neighborhood. Use real estate farming postcards to implement this strategy to get your brand and contact information in front of prospective clients. Postcards should display your contact information and showcase your experience, knowledge, and personality with engaging content. They should have a different call to action to drive leads and grow business.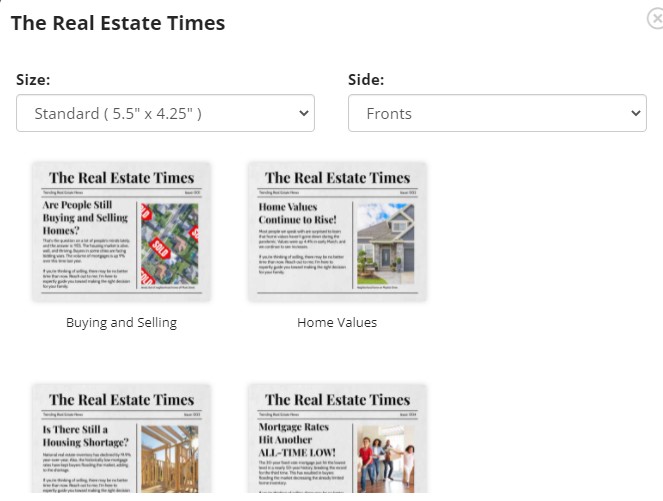 ---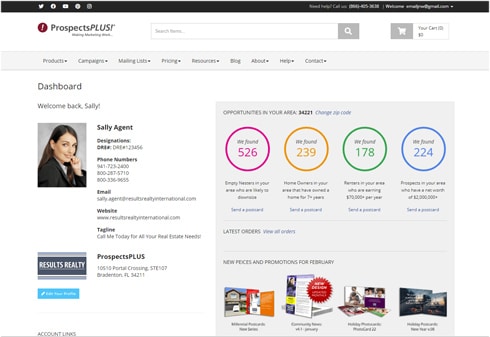 ---
To save time, use a service like ProspectsPLUS! to customize and send your postcards. ProspectsPLUS! is a direct marketing company that sends promotional mailers. Its services include designing, printing, and publishing mailers. It provides mailing lists to target geographical areas, demographics, and lifestyle-based mailing lists if you don't have your own.
In-person Real Estate Marketing Ideas & Strategies
In-person marketing can be a low-budget but effective technique to attract customers and get your brand into the public eye. If you want to go entirely offline as your marketing strategy, hosting open houses and participating in your local community and charities are some of the best marketing ideas for real estate agents to meet potential clients and showcase your brand.
18. Host Open Houses
Create a marketing method to make your open house successful, attract buyers and sellers, and generate leads. If you have access to exclusive real estate listings, take advantage of the opportunity to host open houses for extra exposure. Place open house signs in the yard and the neighborhood to help market yourself and the listing. Design a single-listing website to showcase your listing and capture leads.
Ensure your signage includes your logo to reinforce your branding and contact details. Plus, collect attendees' contact information and add it to your CRM so you can follow up with listing updates and automated email drip campaigns.
Manage leads from your open houses using Market Leader's CRM software, and work your contacts using its advanced filters so you can target the right people. Market Leader allows you to easily import all your contacts to put them on email drip campaigns, add new leads you meet into your contact manager, and sort your contacts into groups. This makes it easier to prospect more leads and nurture them, so when you invite them to an open house event, you've already developed a meaningful relationship.
19. Participate in Community Events
Real estate agents can engage with and draw potential clients locally by participating in community events. Community events are typically posted on social media sites, messaging platforms, and local community newspapers. These occasions allow you to leave a lasting impact, grab the attention of neighbors, create a dependable stream of new real estate leads, and foster more significant community ties.
To avoid appearing insincere, only engage in activities that are true to your interests. Another way to use a local event to generate leads is to reach out to clients on your contact list who are in the neighborhood and invite them to join you, give them your business cards, and send an email after the event.
20. Throw Co-branded Events With Other Real Estate Professionals
Co-marketing events with other real estate pros is a mutually beneficial partnership. These connections should have distinct marketing goals to avoid being in direct competition. Make partnerships with business professionals in the industry that will complement your business, such as mortgage brokers, contractors, appraisers, real estate developers, painters, and landscapers.
To create a collaborative marketing message for prospective clients, be aware of the target audience for each partner before arranging an event. Real estate agents should be mindful of the objectives of any potential partners so they can support and benefit from one another. Some possible events to host are first-time homebuyer seminars, how to purchase distressed real estate, and "how to obtain a mortgage" webinars.
21. Volunteer & Sponsor Local Charities
Volunteering your time to local charities connects you to like-minded people who share your values and can be a catalyst to help you drive strong leads and referrals. Real estate agents and brokerages should view these events as a networking opportunity to connect with other professionals and sponsor events for additional brand exposure.
Real estate agents can find local charity events posted on various social media sites, messaging platforms, and local community newspapers. To subtly market yourself at charity events, you can sponsor the event in exchange for publicity. With sponsorships, you can market yourself and give back to your community. In addition, add contacts to your CRM and assign them to your real estate newsletter audience and various general real estate marketing campaigns.
Monitor your lead-nurturing efforts using a CRM system like Pipedrive, which provides detailed communication tracking. You can add the people you've met at the charity events to your contact list since the platform allows you to call your contact directly and log the activity automatically. It also provides insights into email activity to see which contacts have been engaged with your communications.
Frequently Asked Questions (FAQs)
The 4 P's of marketing in the real estate industry are Product, Promotion, Price, and Place.
Product: The product is more than simply the actual house; it's also the features that appeal to potential purchasers. It also can refer to your services, which is a product you are selling to clients.
Promotion: Realtors promote their seller's product to potential purchasers by highlighting the property's distinctive features in various advertising materials, including flyers and brochures, and via online channels, including social media sites. This also applies to promoting your services as a real estate professional.
Price: This could be the price of a home or the price of your services.
Place: This refers to the market where the product or service is sold. The real estate market(s) where homes are being sold or bought and the market where the real estate agent can exhibit their expertise.
---
Utilizing social media is currently one of the most widely used real estate marketing strategies. An excellent way to connect with prospective clients is through websites like Facebook, Twitter, and Instagram. You can upload images of properties, share information on new homes for sale, and give suggestions for buying or selling real estate.
Social media marketing can enable you to reach out to more potential clients and successfully expand your brand. Read our article 15 Ways to Crush Your Real Estate Social Media Marketing for more tips.
---
You can employ various marketing tactics in the real estate industry, but the key is to figure out which ones are most effective for your business. Try out multiple online and offline marketing strategies to find which ones deliver the best results and help you to expand your company and increase your revenue.
For instance, you can use in-person real estate marketing strategies like hosting open house tours, participating in community events, and volunteering for local charities to build connections and capture and generate more leads.
---
Bottom Line
For an agent or brokerage, the best real estate marketing ideas listed above are key to growing your business. Determine your marketing budget and business goals before executing these real estate agent marketing ideas. Remember that your real estate marketing campaign should combine online digital, print marketing, and in-person relationship development to keep your sales funnel full consistently.