Restaurant inventory management software systems are computer programs for foodservice businesses with full commercial kitchens. These systems help manage ingredient stock levels, purchase orders, recipes, and menu costs. The best restaurant inventory management software systems sync with or are built into POS systems and cost anywhere from $50 to $150 per month.
Based on our evaluations, the best restaurant inventory management software is:
How We Evaluated Restaurant Inventory Management Software
We compared dozens of popular food inventory software tools based on what's essential to restaurants: ease of use, price, stock tracking, and vendor management. We also considered our retail and restaurant experts' personal evaluations of each software.
Based on the above criteria, MarketMan is the best restaurant inventory management software. MarketMan received the highest overall score according to our grading system for inventory software (4.68 out of 5). Based on our personal experience testing inventory software and working in and with restaurants that manage inventory every day, MarketMan is also one of the top software that we personally recommend.
Click through the tabs below for our full evaluation criteria:
30%
Advanced Inventory Features
15% of Overall Score
First, we looked at whether each software offers a free plan, free trial, or a plan option under $100 per month. Then, we looked for plans that include unlimited user logins, product listings, and vendor transactions. Finally, we gave points to systems with installation costs lower than $150 and POS integration; both are more user-friendly for small restaurants.
30% of Overall Score
We looked for essential inventory functions, like supply levels that sync with sales in real-time. We also looked for customizable inventory tracking sheets that match the layouts of your storerooms. Software that fully integrates with restaurant POS systems, is cloud accessible, and supports detailed reporting earned the highest marks.
30% of Overall Score
To support automated restaurant operations, we looked for inventory software that enables physical counts via barcode scanning and direct vendor ordering via electronic data interchange (EDI).
15% of Overall Score
Because restaurants typically count inventory in early mornings, late nights, or otherwise outside of regular business hours, we prioritized solutions that offer 24/7 customer support. Any systems that offer one-on-one installation support or training also earned high marks.
10% of Overall Score
Finally, we considered any stand-out software features and whether or not the system offers an excellent overall value for its price. We also judged how popular each system is with other restaurant owners. Then, we awarded points based on our personal experience interacting with the software and the company's customer support.
*Percentages of overall score

Best Overall Restaurant Inventory Management Software

PROS
Robust POS and accounting integrations
Scan invoices for easy order receiving
Month to month or annual memberships

CONS
In-app orders are email-based
Received invoices must be entered manually by you or the MarketMan team
RATING CRITERIA

Pricing
3.33
OUT OF
5
General Features
5.00
OUT OF
5
Advanced inventory features
4.75
OUT OF
5
Ease of Use
5.00
OUT OF
5
Expert Score
5.00
OUT OF
5
MarketMan is a cloud-based inventory and vendor management system explicitly designed to support restaurants. Its full suite of features includes physical counting, budgeting, purchasing, order optimization, food costing, and vendor management. This system stops just short of EDI with suppliers. Instead, it supports streamlined ordering via email with administrative support from the MarketMan team to process received invoices.
MarketMan earned the highest score (4.68 out of 5) out of any restaurant inventory management software we considered. It received the highest marks for its general and advanced inventory management features and scored well on price, too.
MarketMan Pricing
MarketMan offers three pricing tiers: Operator, Professional, and Ultimate. The system supports simple invoice scanning at volume-based prices for restaurants that only want accounts payable automation.
Operator

Professional

Ultimate

Monthly price

$149

$199

$399

Included functions

POS & accounting software integration
Inventory counting
Purchase ordering
20 invoices per month

All Operator features
Inventory waste and advanced profitability reporting
Menu costing
50 invoices per month

All Professional features
2 vendor integrations
300 invoices
All memberships include a dedicated account manager and one-on-one training sessions. Since MarketMan is cloud-based, you can operate it on Windows and Mac computers and Android and iOS mobile devices.
MarketMan Standout Features
No food inventory software is cheap—and MarketMan combines the most features for a transparent, competitive price. The number of tasks that you can perform on a smartphone is incredible, and you can customize your count sheets to match your storage areas for "shelf-to-sheet" accuracy.
MarketMan's standout features include:
Flexible hardware: You can access your MarketMan inventory tools on any computer or internet-connected mobile device, meaning you can place orders or count inventory directly from a smartphone.
Delegate tasks: In the MarketMan dashboard, you can assign specific access levels to employees, enabling more staff to assist with large tasks like weekly physical counts. Enlist bartenders, line cooks, servers, and supervisors to count various stock areas. The software will prompt them if any numbers appear erroneous and send you an email if they override these prompts, so you can still keep tabs on your stock, personally.
Real-time reporting: With POS integration, MarketMan will deplete your stock quantities in real time as items are sold. You can create custom alerts to send via email or text message when items run low.
In-app ordering and invoice management: MarketMan software sends your orders via email directly to sales reps. You can also require the owner, executive chef, or general manager is cc'd on all new orders. To receive invoices, you can input them manually or scan physical invoices with a smartphone, and the MarketMan team will enter them within 24 hours.
Cookbook feature: MarketMan can compile all of your restaurant's recipes into an easy-to-navigate cookbook. You enter ingredients, portion sizes, instructions, and photographs, and MarketMan takes care of the formatting. Your staff can access cookbooks via computers, phones, and internet-connected tablets, or you can print hard copies. The cookbook is an excellent feature for ensuring consistency across multiple locations.

Best Restaurant POS With Built-in Inventory and Vendor Management

PROS
Fully integrated POS inventory management
One-click ordering places multiple orders simultaneously
Order tracking alerts you when suppliers receive placed orders

CONS
Baseline POS is pricey
Does not have EDI supplier connection
RATING CRITERIA

Pricing
2.08
OUT OF
5
General Features
4.79
OUT OF
5
Advanced inventory features
4.75
OUT OF
5
Ease of Use
5.00
OUT OF
5
Expert Score
5.00
OUT OF
5
Relying on your point of sale (POS) system's built-in inventory tools is a great way to control your restaurant software costs. Upserve by Lightspeed offers the most automation of any built-in POS inventory software we've encountered. Upserve's POS and inventory management features are a great fit for small to medium restaurants that want to automate administrative tasks like ordering and receiving supplies.
Upserve earned an overall rating of 4.43 out of 5 on our restaurant inventory management criteria. It scored well on ease of use and advanced inventory functions. The high-functioning underlying POS also contributed to Upserve's strong performance. The system could have scored higher if it communicated to suppliers via EDI and was slightly less expensive.
Upserve by Lightspeed Pricing
Upserve's inventory tools are only available as part of the Upserve POS system. Pricing for the baseline POS starts at $59 per month, but unlocking inventory management requires the higher-priced Pro membership; at $199 per month plus $50 per terminal. Upserve also operates on pre-configured, Upserve-supplied tablets and mobile devices, increasing the system's cost.
| | Core | Pro | Pro Plus |
| --- | --- | --- | --- |
| Monthly Subscription | $59 | $199 | $359 |
| Monthly Per-Terminal Charge | $60 | $50 | $40 |
| Includes Inventory Software | N/A | ✔ | ✔ |
All of Upserve's subscription tiers include Upserve's 24/7 customer support and a comprehensive, searchable online knowledge base. The underlying POS consistently ranks as one of our top restaurant POS recommendations.
Upserve by Lightspeed Standout Features
Upserve combines a high-functioning, restaurant-specific POS with insightful automation to drastically reduce the time required to order and track restaurant supplies. When used to its fullest extent, Upserve's inventory software will save you hours of administrative time.
Upserve's standout features include:
One-click re-ordering: As you sell items throughout the day, Upserve depletes your on-hand inventory count. As supplies dwindle, Upserve sends low stock alerts and generates suggested orders from your suppliers. You can review these orders, then submit them all with one click in your Upserve back office dashboard.
Smartphone scanning: You can download the Upserve Inventory App from the App Store and Google Play and transform your smartphone camera to act as a barcode scanner to receive and count inventory items.
Color-coded order alerts: Orders change color in your inventory dashboard, so you can see at a glance when a vendor order has been submitted, received by the vendor, delivered, and completed. You'll see your order status change in real time as suppliers open and read your order emails and text messages.
Offline functionality: We all know there is zero internet connection in the walk-in cooler. Upserve leverages the POS system's robust offline functionality to support inventory counts on mobile devices. When you lose internet connection, the system saves updated item quantities in your mobile device's local cache. When you regain internet access, a simple refresh syncs your changes with the cloud. You'll know your data is updated when the "Changes Saved" banner appears at the top of the screen.
Comprehensive reporting: Since Upserve's inventory software directly integrates with the POS, the reporting features are highly detailed. You can see dynamic food cost and usage reports as well as menu optimization reports that draw your attention to high-cost, slow-selling menu items that drag your menu down.

Best Restaurant POS With Built-in Inventory for High Volume Restaurants

PROS
Customizable user permissions let you delegate tasks
Supports internal supply transfers
Robust reporting

CONS
POS requires a 3-year subscription
Bigger system than small restaurants need
RATING CRITERIA

Pricing
2.50
OUT OF
5
General Features
4.79
OUT OF
5
Advanced inventory features
4.50
OUT OF
5
Ease of Use
4.50
OUT OF
5
Expert Score
5.00
OUT OF
5
Revel Systems is a pioneer in the restaurant POS world. This system was the first iPad-based cloud POS for restaurants, and it still manages to pack an impressive number of features into a streamlined package. It consistently appears on our list of best POS systems for small businesses.
The system is best suited for high-volume restaurants because of its massive footprint. Revel Systems easily supports multi-location restaurants that want built-in POS inventory.
Revel Systems earned an overall score of 4.34 out of 5 on our inventory software rating system. This software scored well for ease of use and both general and advanced inventory management functions. Shorter contract lengths and a free trial would have helped Revel Systems score even higher.
Revel Systems Pricing
Like Upserve, Revel Systems' inventory tools are only available as part of the greater Revel POS package. Unlike Upserve, however, Revel Systems includes inventory management in the baseline POS subscription. Revel POS pricing starts at $99 per month, which is pricey for a cloud-POS but competitive for restaurant inventory software. You'll also need to pay a one-time implementation fee of $674. Getting a complete picture of your costs requires a custom-quote from the Revel sales team.
Revel Systems Standout Features
Revel has the most sophisticated user permissions of any POS-hosted inventory management software. Bars and restaurants that rely on multiple teams for physical counts or struggle with employee theft and breakage will not find a better inventory tracking solution.
Revel's standout features include:
Customizable permissions: Revel Systems supports highly customizable user permissions. You can give individual users access to specific functions like inventory counting without giving them access to every report or managerial function. So, you can assign weekly liquor counts to bartenders and dry goods counts to line cooks without compromising overall information security.
Control information: You can choose to block the "expected count" column on inventory counting worksheets to prevent your team from copying and pasting old counts. This function is also a great way to prevent fudging numbers to hide theft and breakage.
Create orders in-app: You can create POs in the Revel system's management dashboard and email them directly to suppliers. Revel's PO interface is slightly less automated than Upserve's; in Revel, you can generate POs from low stock alerts, but the system doesn't do it automatically. But, like Upserve, receiving a PO in Revel's back-office dashboard allows you to update your on-hand quantities as you receive new products.
Shelf-to-sheet counting: Revel Systems allows you to create physical count sheets that reflect the layout of your restaurant's storage areas. You can drag and drop listed products to arrange them in the same order they appear on your shelves to speed your physical inventory counts.
Smartphone counting app: Revel's Stocktake smartphone app allows your team to take physical inventory counts on iPhones. Divide your restaurant into manageable, easily counted sections, and assign specific count sheets to any trusted employee. Via the Management Console, you can view counts while they are in progress, so you know when you can begin month-end or other accounting procedures.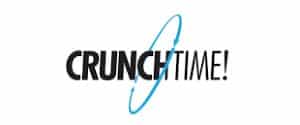 Best for Controlling Labor and Inventory Costs

PROS
1,000+ integrations include popular restaurant POS and accounting software
Syncs with USDA nutritional database to generate recipes' nutritional information
Also offers scheduling and labor cost management

CONS
Custom-quoted pricing
Bigger system than small restaurants need
RATING CRITERIA

Pricing
2.08
OUT OF
5
General Features
5.00
OUT OF
5
Advanced Inventory Features
5.00
OUT OF
5
Ease of Use
3.75
OUT OF
5
Expert Score
4.38
OUT OF
5
CrunchTime has supported restaurants since 1995, providing purpose-built restaurant inventory and labor control tools. CrunchTime's software designers and customer support representatives are all restaurant-industry veterans, so you never lose time explaining your pain points or processes. This robust software excels at automating processes, and it is an excellent fit for medium to large restaurants that need to control labor costs alongside food costs.
CrunchTime earned an overall rating of 4.31 out of 5 on our restaurant inventory management software scoring system. It earned high marks for general and advanced inventory functions, but the lack of a free trial and overall cost prevented CrunchTime from scoring higher.
CrunchTime Pricing
CrunchTime does not publicly list its pricing information. Interested restaurant owners must contact CrunchTime for a custom quote. Like other tools on this list, CrunchTime follows the software as a service (SaaS) model. You purchase the ability to operate the software on hardware you already own. The software is cloud-based, and you can operate it on Windows and Mac computers and Android or iOS mobile devices.
CrunchTime Standout Features
CrunchTime includes a lot of insightful features that show the company's restaurant experience. The combination of labor cost tracking and inventory management tools makes CrunchTime a full-spectrum cost-control system. Smart automation touches further streamline time-consuming administrative tasks. That said, the overall system may be more machine than a small restaurant needs. If you're not wrangling a staff of 40+ or juggling multiple locations, you'll probably be happier with inventory software that's built into your POS.
CrunchTime's standout features include:
Detailed analytics: You can customize your CrunchTime dashboard and alerts to track which data you see. POS integration allows you to track profit and loss in real time, so you can make critical business decisions in time to impact your bottom line.
CrunchTime! Impact: This attached mobile reporting app shows you up to 50 Key Performance Indicator (KPI) metrics on any mobile device. You can set custom alerts and view data from multiple locations from a single dashboard. Impact works on Android and iOS devices, including Apple Watches.
Physical count on mobile devices: Your staff can count inventory on any Wi-Fi-enabled device by logging into the CrunchTime site. Or, you can download the Counter app from the Apple App Store or the Google Play Store to process physical inventory counts.
Task-specific apps: You can extend your restaurant's efficiency with custom-designed smartphone apps for each area of your restaurant. CrunchTime's Line Check app helps your kitchen team perform quality control checks. Kitchen Sync generates detailed prep lists and syncs with your inventory to track products as it is prepared. You can expand your CrunchTime system with employee scheduling and team messaging through the TeamWorx app.
Order automation and forecasts: Your CrunchTime system can generate suggested orders based on your par levels or historical use. The system will also use your actual sales data to forecast future needs. Detailed forecasts tell your kitchen team how much food to prepare to meet expected traffic levels, preventing waste and spoilage.

Best Multi-Location Restaurant Inventory Software

PROS
Easy internal transfer of raw ingredients or prepped food items
Automated email reports
Integrates with liquor pour control systems for accurate bar management

CONS
Pricing is only available with a custom quote
Live customer support is not 24/7
RATING CRITERIA

Pricing
2.08
OUT OF
5
General Features
5.00
OUT OF
5
Advanced Inventory Features
4.50
OUT OF
5
Ease of Use
3.25
OUT OF
5
Expert Score
4.38
OUT OF
5
Yellow Dog's inventory management software is a free-standing inventory software solution, similar to MarketMan and CrunchTime. Yellow Dog's unique functions make it an excellent fit for multi-location restaurant management, especially groups like food truck fleets and large-scale catering operations that rely on a central commissary kitchen. It would also be a terrific choice for tracking inventory in high-volume ghost and cloud kitchen groups.
Yellow Dog earned an overall score of 4.09 out of 5 on our restaurant inventory software criteria. It earned points for its massive array of general and advanced inventory tracking functions but lost points for price and customer service hours. While Yellow Dog does provide comprehensive online training tools, its live customer service team is not available 24/7.
Yellow Dog Pricing
Like CrunchTime, pricing for Yellow Dog's inventory management software is only available via a custom quote. The system is app-and browser-based, with downloadable counting apps for both iOS and Android mobile devices. Yellow Dog also sells task-specific hardware for barcode printing, barcode scanning, and handheld inventory counting.
Yellow Dog Standout Features
Yellow Dog allows you to print detailed barcode labels with ingredient lists based on your restaurant's recipes. This is excellent for creating and selling grab-and-go items in your restaurant storefront. However, on a larger scale, this feature enables commissary kitchens to prepare bulk foods for food truck fleets, ghost kitchens, catering operations and track every item as it moves through the production chain.
Yellow Dog's standout features include:
Connect to suppliers via EDI: Yellow Dog Inventory integrates directly with most popular restaurant suppliers via EDI. This integration automatically downloads your vendor invoices and adds them to your inventory system. Set up invoices to be processed automatically or require manager approval before posting. Any new products are automatically added to your Yellow Dog system. It will also send you an email to alert you to cost fluctuations.
Rugged hardware: You don't have to rely on smartphones for mobile inventory counting. Yellow Dog sells inventory counting devices that are as user-friendly as smartphones but much more secure (and drop resistant).
Supported barcode printing: Yellow Dog's barcode printing system supports design templates for an unlimited number of barcode label types. You choose what information to include, from ingredients and price to nutrition information, expiration date, and graphics. Print detailed sales labels for grab-and-go items or shelf labels for your storerooms to speed inventory counting.
Integrations: Yellow Dog integrates with almost every recognizable restaurant POS system and popular accounting tools. Bars that struggle with heavy-handed bartenders will find lots of bar-specific integrations for pour-tracking, too.
Commissary kitchen support: If you supply multiple locations with prepped food from a central kitchen—commonly called a commissary kitchen—you have unique product tracking needs. Yellow Dog allows you to create internal transfers of prepared items—like fresh juice blends—that deplete your commissary inventory based on the attached ingredients. The recipient location, however, will be internally invoiced for the final, prepped item.
Auto email reports: You can create custom reports to track granular operational details. To keep everyone on the same page, you can schedule saved reports to email your owners and managers on a set timetable automatically.

Best User-Friendly POS Solution for Small Restaurants

PROS
Built into the popular Toast POS
Robust reporting
Incredibly easy to use

CONS
Less automated than Upserve
No direct communication with suppliers
RATING CRITERIA

Pricing
3.75
OUT OF
5
General Features
4.79
OUT OF
5
Advanced Inventory Features
2.75
OUT OF
5
Ease of Use
5.00
OUT OF
5
Expert Score
4.69
OUT OF
5
Toast is possibly the most universally useful POS for any restaurant type. This user-friendly POS system continually evolves to suit a shifting restaurant environment, so it's no surprise that the built-in inventory tools scored well. The ease of use and friendly price point make Toast's inventory functions a terrific fit for small and medium restaurants that want a built-in POS solution.
Toast scored a 4.04 out of 5 in our evaluation, earning top marks for ease of use and its general inventory management functions. Toast also outscored the others on this list for affordability. It lost some ground where automation is concerned, requires the most regular administrative attention of the software listed here, and does not directly integrate with or support in-app emailing to restaurant suppliers.
Toast Pricing
Toast offers three pricing tiers for its restaurant POS software: Starter, Essentials, and Growth. Pricing starts at $69 monthly for the baseline Starter subscription. Historically, all Toast subscription tiers included inventory management. Occasionally, however, Toast offers promotional pricing packages that may not include inventory tools. The Toast POS also operates on Toast-supplied terminals and tablets. You can purchase these through Toast and custom-quoted prices.
Toast Standout Features
Since Toast inventory is built into the Toast POS, the reporting functions have a lot of data to compare. You can easily pull highly detailed reports that show how much money individual dishes and ingredients contribute to your bottom line. Dynamic graphs present sales and food costs, so you can see your current inventory's value or underperforming menu items at-a-glance. If you have any questions or problems, Toast has an excellent 24/7 customer support team.
Toast's standout features include:
User-friendly: Toast is hands-down one of the easiest restaurant POS systems to use; staff and managers can learn the system in a few hours. With tedious administrative tasks like inventory management, this ease of use goes a long way. With Toast, you also gain 24/7 customer support and a wealth of searchable online training resources.
Full POS integration: The best restaurant inventory management software is one that integrates with your POS. With inventory built into your POS, you won't have any communication errors or unexpected glitches. You also aren't paying the higher prices of the third-party software.
Easy to read reports: Toast's reporting module is easy to navigate and comprehensive. You can stick to overview reports that show overall sales and food costs or drill down to granular details like how much the cost of a specific ingredient has changed over time.
Easy invoice import: Most vendors nowadays will email you a .csv invoice, and you can import this to your Toast inventory module. This feature helps you keep your supply costs current, which ensures your menu is priced profitably.
Bottom Line
You can find restaurant inventory management software as a free-standing system or as part of restaurant POS. Restaurants of all types, however, will find a use for our overall winner MarketMan. MarketMan is a cloud-based restaurant inventory software tool that is full-featured and affordable for independent restaurants. The features are all packed into a user-friendly, browser-based system that you can access from any internet browser. Visit MarketMan to schedule a demo.