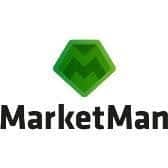 MarketMan is a cloud-based restaurant inventory and vendor management app. This restaurant software focuses on streamlining restaurant purchasing, supply-tracking, and accounting processes. With multiple subscription tiers, integrations with popular point-of-sale (POS) systems, and robust accounting functions, MarketMan is a valuable tool for any restaurant that wants to control costs and save time on month-end processes.
When to Use MarketMan
MarketMan is an incredibly insightful inventory tool for restaurants, built to fit the food and beverage operations' unique needs. Any restaurant owner that struggles to control their food and beverage margins can benefit from this cloud-based inventory software.
In particular, we recommend MarketMan for:
Restaurants that want to streamline inventory management: MarketMan earned the highest score out of any restaurant inventory management software we've reviewed. Its mobile inventory counting features, budgeting tools, user-friendly purchase ordering, and easy invoice management make it a great solution for growing restaurants.
Restaurants with high-volume bars: If you need to track liquor inventory along with your kitchen supplies, MarketMan's smartphone counting tools will save you hours every week.
Pizzerias: Pizza shops need to track a staggering number of toppings and to-go containers. Pizzeria owners will love the ability to sync with their POS in real time.
Multi-location restaurant groups: MarketMan supports centralized reporting and internal product transfers. So, your central accounting and operations teams can keep your reports accurate.
When MarketMan Would Not Be a Good Fit
Independent food trucks: While food trucks benefit from inventory tracking tools, a small footprint operation simply doesn't need MarketMan's robust features. Instead, look at a simple item-based inventory system like the one built into TouchBistro.
Small restaurants without bars: Small spots that operate without a bar—like slice shops and burrito stops—will be better served by item-based inventory tools in an affordable POS like Square for Restaurants' simple tools.
Small, owner-operated restaurants: If you handle all of the day-to-day restaurant operations yourself, you probably won't get much use from a comprehensive tool like MarketMan. An organized pen and paper system may be all you need.
Looking for something different? Smaller businesses may be better suited with a top-rated POS system. See our recommended restaurant POS systems to find a solution that's right for your business.
MarketMan Overview
PROS

CONS

Shelf-to-sheet customization saves time on stock counting
Paper invoices must be entered manually by you or the MarketMan team
Automated low stock alerts
More robust than small operations need
Place orders in the app and send them to vendors in their preferred format
In-app orders are email-based
MarketMan Pricing
MarketMan is available at three pricing tiers: Operator, Professional, and Ultimate. The most significant difference between them is the volume of scannable invoices each supports per month. Pricing starts at $149 per month for the Operator plan, for users that pay month-to-month. However, MarketMan offers a 15% discount to users who pay all their monthly subscription fees in one annual payment.
| | Operator | Professional | Ultimate |
| --- | --- | --- | --- |
| Monthly price | $149 | $199 | $399 |
| Monthly price when paid annually | $127 | $169 | $339 |
| Included invoice scans | 20 | 50 | 300 |
MarketMan Features
All MarketMan memberships support POS integration and one-on-one training with a dedicated MarketMan account manager. The software is cloud-based, so you can operate it on internet-enabled devices from desktop computers to smartphones. Unlocking API access for custom integrations requires a Professional level membership or higher, however.
Reporting: MarketMan includes a full suite of inventory reports to help you identify waste and profitability. Basic reports include the Cost of Goods Sold (CoGS) report and purchasing reports. You can view your order history by vendor, the amount spent, or the person who placed the order. Upgrading to a Professional or Ultimate subscription unlocks more detailed inventory and waste tracking, advanced profitability reporting, and the actual-versus-theoretical inventory that helps identify shrinkage and theft.
Multiple user permissions: You choose what staff members have access to purchasing, counting, and receiving functions. Allow managers to place vendor orders and allow bartenders and sous chefs to assist with weekly and monthly physical stock counts.
Suggested order automation: When your stocks are low, MarketMan generates suggested orders to bring your stocks up to par levels. This feature ensures that orders are placed with the correct vendors,
Invoice scanning: Save time entering invoices by scanning paper invoices and sending them to the MarketMan team. Your MarketMan team will input the necessary information into your management dashboard, saving you time and administrative bandwidth.
Cookbook feature: For Professional and Ultimate subscribers, MarketMan compiles your restaurant's recipes into an easy-to-navigate digital cookbook. The cookbook feature is a great way to ensure consistency across multiple cooks or multiple locations. Your employees can access the cookbook via computers, phones, and internet-connected tablets, or you can print hard copies.
MarketMan Inventory Management
Ingredient-level tracking: MarketMan depletes your supply levels as dishes are sold, down to the smallest ingredient.
Customizable unit measures: Track proteins by weight, bulk goods by volume, and ready-to-drink items by bottle.
Real-time data: Always know the total value of your in-house supplies and receive alerts when stocks get low.
Mobile stock-taking: Your team can count stock directly from their smartphones to speed inventory counts.
Set par levels: Input your preferred standing inventory by item.
Shelf-to-sheet: Create physical count sheets that match your storage areas to streamline physical counts.
MarketMan's inventory tracking settings are highly customizable. You choose units to measure each ingredient and supply in your restaurant. When you create menu item recipes, you attach bulk ingredients, and MarketMan depletes each item as you sell it. The system then alerts your managers to low item stocks so they can place the correct orders with the correct vendors, ensuring that you never run out of popular ingredients.
When it comes time to count your stock physically, MarketMan includes several time-saving features. First off, the system supports multiple user permissions, so you can give employees access to specific tasks without compromising your inventory operation's security. This allows you to spread counting tasks among your team to speed weekly and monthly physical counts.
You can arrange physical count screens to match your physical shelf configurations, and you can access the physical count sheets via an internet browser or the MarketMan mobile app. The system also lets your team scan item barcodes with their smartphone camera to locate them on the inventory count sheet.
MarketMan Vendor Management Functions
Digital purchase orders: Create, approve, and receive purchase orders directly in your MarketMan dashboard.
Detailed vendor profiles: Include delivery days, order cutoff times, contact information, and order reminders so you never miss a deadline.
Real-time alerts: See when your vendors receive your order and read it.
Authorized suppliers: Tie supplies to specific vendors to prevent rogue orders from unexpected places.
Custom limits: Set purchasing budgets and order limits, so you're never surprised by a random order.
Email oversight: Choose to automatically email the chef or owner on certain orders.
MarketMan strives to be as paperless as possible. Your management team can generate a new purchase order (PO) in the MarketMan dashboard, and you can approve them from your phone. MarketMan then sends the order to the vendor via their preferred channel; email, fax, API integration, or EDI (where available). With your purchase order already in your MarketMan system, it is easy to receive the delivered order in the app and get it in the accounts payable pipeline.
The customizable order controls and vendor profiles ensure you never miss a vendor's order deadline. Vendor profiles include order timelines, delivery days, and contact information. You can also set alerts to remind you of upcoming order deadlines, so you always order on time.
You get the most out of MarketMan's paperless system if you use it from PO creation to delivery acceptance. Orders that don't originate in the MarketMan dashboard will need to be manually entered. If you don't have the administrative bandwidth to enter every paper invoice manually, you can scan the invoice and send it to MarketMan to enter. Scanned invoices are typically entered within 24 hours of receipt.
MarketMan Accounting Functions
Smartphone scan bills: Take a photo with your smartphone camera to upload invoice information to the MarketMan app.
Sync with your accounting software: QuickBooks, Xero, and Sage are supported.
Accounting reports: See how much you spend with each vendor and track price changes over time.
Easy reconciliation: Track vendor credits and payments at a glance in a graph-based dashboard.
You can use MarketMan's connection with your vendors to pay your vendors directly from the app. MarketMan calls this function "MarketMan Snap." The name is a nice reminder to add unpaid invoices to the app by "snapping" a photo of the paper invoice with your smartphone camera. You can make payments via a business credit card or via direct deposit. Payments include invoice information, so you and your suppliers are always on the same page. You can also sync your MarketMan software with QuickBooks, Xero, or Sage to transfer detailed vendor and payment information; there is no need to manually add general ledger codes or invoice number memos.
MarketMan Integrations
MarketMan has an open API that allows restaurant users to build their own integrations with other restaurant software tools. Integration is a great way to streamline your administrative functions further, so you can focus on the more exciting aspects of your restaurant business, like developing new menu items and training staff. If you don't want to build custom integrations, you can rely on MarketMan's pre-built integrations with popular restaurant POS and other software tools.
MarketMan's built-in integrations include:
POS: Square, Lightspeed, Upserve, Toast, TouchBistro, Lavu, Aloha, POSitouch Ordyx, Micros, Clover, Squirrel, and more
Analytics and Accounting: QuickBooks, Xero, Sage, Tenzo
Enterprise-level consulting platforms: Bluebird, Twice Baked
Marketing: LuckyDiem
MarketMan Ease of Use
24/7 support: Customer support is available by phone, email, or in-app chat anytime.
Guided training: MarketMan assigns a dedicated service representative to all users.
Online resources: MarketMan maintains a detailed support website with step-by-step guides and video tutorials.
Weekly webinars: MarketMan hosts weekly training webinars every Friday.
MarketMan is an intuitive system, but it has a lot of functions. No matter how tech-savvy you are, you'll need to set aside some time to learn all of MarketMan's niche functions. Once you've walked through the entire program, however, MarketMan is very easy to use.
The MarketMan team wants users to get the most out of the software. Each new MarketMan account receives guided training from a dedicated MarketMan representative. During your kickoff call, you will create a training plan for your team to ensure everyone knows how to use the system. If you have questions or get new managers, it is easy to get them up to speed by dropping in on MarketMan's weekly training webinars. These sessions focus on the software's core features and also answer user questions live. If you run into trouble at any time, you can reach a MarketMan representative via phone, email, or in-app chat any time.
MarketMan Restaurant Software Alternatives
| Software | Best For |
| --- | --- |
| | Restaurants that want robust inventory and vendor management built into a POS. |
| | Restaurants that want accounting, inventory, and labor costing in a single software platform. |
| | Restaurants that want user-friendly ingredient-level inventory in the POS. |
| | Small shops that only need to track whole ready-to-eat and ready-to-drink items. |
What Users Think of MarketMan
When we compared several restaurant inventory management tools, MarketMan outranked the competition to earn the top spot. And we're not the only ones to reward the strength of this comprehensive restaurant inventory system.
Finances Online: MarketMan earns an overall rating of 8.3 out of 10 and a user-satisfaction rating of 100% based on positive social media mentions.
Capterra: This software earns a rating of 4.7 out of 5 based on 58 user reviews.
G2: This software reviews site gives MarketMan a rating of 4.7 out of 5, based on 23 user reviews.
MarketMan users rave about the software's easy-to-navigate dashboard. Many reviewers mention how much time they save on weekly and monthly inventory tasks with MarketMan. There are very few critical comments, and those that exist are pretty granular. For example, one user complains that the system requires him to exit one invoice before entering another, adding several extra steps to the process. A few large restaurant group users would like to see even more customizable reporting functions.
| Users Like | Users Don't Like |
| --- | --- |
| Intuitive back office interface | Large multi-location restaurants may want even more detailed reporting |
| Time-saving inventory counts | Manual invoice entry could be further streamlined |
| System streamlines month-end inventory and accounting reconciliation | |
Bottom Line
MarketMan is a robust, user-friendly inventory and vendor management system that helps restaurants control costs and save administrative time. Restaurant users rave about the customizable settings that prevent large, unexpected orders and support detailed physical counts. Outfitted with POS integration and friendly customer support, MarketMan is a valuable addition to all but the smallest restaurants. To see if MarketMan will work for your restaurant, visit its website to schedule a free demo.