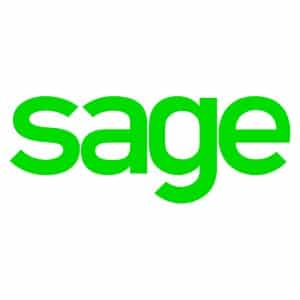 What We Recommend Sage 100 Contractor For
Sage 100 Contractor is a popular accounting and enterprise resource planning (ERP) software used by small and midsized contractors to control every aspect of their business, such as accounting, scheduling, estimating, and service management. It is a terrific solution for startups and small organizations, including general contractors, service contractors, and home builders who need an all-in-one solution for powerful accounting and project tracking at a fraction of the cost of expensive ERP programs.
Sage 100 Contractor Is Especially Good For
Construction companies seeking a single, comprehensive solution: Sage 100 Contractor combines project management and accounting in one platform so that you won't have to purchase separate software for managing and tracking projects and bookkeeping. Explore our other top accounting programs for construction companies in our guide to the best construction accounting software.
Small contractors looking for an affordable solution with basic ERP features: Get access to basic ERP features, such as data analysis, automation, job orders, and inventory management, to collect, store, manage, and analyze data to make informed decisions.
Contractors outgrowing QuickBooks: Sage 100 Contractor is a great QuickBooks alternative for growing contractors that need more management features and automated construction accounting than offered by QuickBooks.
Sage 100 Contractor Is Not a Good Fit For
Mobile app users: There is no available mobile app version for the accounting functions of Sage 100 Contractor. If you often run your business from the road, you can check out our review of the best mobile accounting apps.
Managers that need to track employee locations: Sage 100 Contractor doesn't track employee locations, which can be a drawback if you have teams that work in the field.
Are you looking for something different? Read our guide to the best small business accounting software and check out our top picks.
Sage 100 Contractor Pros and Cons
PROS

CONS

Create customized reports from scratch
Takes time to set up and learn
Easy-to-understand job income statements
No mobile app for accounting functions
Includes ERP features
Time tracking doesn't track employee location
Assistance transferring history from QuickBooks
No client portal
Sage 100 Contractor Pricing
Sage doesn't publish its prices directly on its website, so you'll need to contact its sales team to request a quote. However, users report a starting price of $99 per month, per user, with a 12-month commitment. Sage doesn't offer a free trial, but you can test-drive the full version before purchasing the software.
Sage 100 Contractor Features
Sage 100 Contractor offers a huge array of features and modules to help you manage and track your books and projects. As a result, it eliminates the need to use multiple programs to address the different needs of your construction business.
Upon logging in to your Sage 100 Contractor account, you will get instant access to all of the important data you need to manage and monitor your business—straight from its dashboard.
The customizable dashboard allows you to drill down to key details. For instance, when viewing underbilled jobs, you can drill down to see the details to determine which jobs are affected and check any related documents, such as change orders and billing invoices. You can also review the dashboard every day to track issues that need attention, such as aging receivables and declining bank balances.
Here is the default Sage 100 Contractor view:
Estimating
Sage 100 Contractor makes it easy to manage your budget and complete bids. It enables you to export budgets, estimates, subcontracts, and purchase orders (POs), saving you more time and reducing the chance of data entry errors. You may also include budgeted hours in your estimates and copy a budget directly from Excel.
Job Costing
This feature is integrated with all of its modules, so it's easy for you to organize and track your job cost information. The software generates detailed cost reports, including job status, job cost journals, job cost summaries, labor totals, labor journals, and billing summaries.
Inventory Management
Sage helps you keep an eye on your inventory, whether for a central warehouse or different locations and service trucks. The platform also helps you organize nonstock and serialized items for bin numbers and multiple locations and vendors.
Project Management
Its project management module gives you access to documents and task lists, operation status, daily field reports, and correspondence. You can also collect and approve your employees' time and enable the entire team to share and access documents and photos online.
Report Writer Wizard
The report writer wizard provides the tools you need to design customized reports on any fields that are tracked on the system. You can modify some of the existing reports available in the system or create entirely new reports based on your needs.
To access the Report Writer Wizard, go to Review & Reporting (drop-down 13) under My Menu tab and then click on Report Writer:
Equipment Management
The equipment management add-on allows you to maximize your productive hours using in-depth analytics on equipment, such as cost, maintenance, and revenue records. It provides the data you need to allocate equipment costs directly to jobs, service your equipment at the right cycles, and optimize equipment ROI.
Scheduling
Sage 100 Contractor generates subcontractor and supplier notices automatically that alert them when work should be done. It also creates call sheets with schedules, phone numbers, dates, and work descriptions, and it sends project documents automatically to your customers and subcontractors at your set dates and times.
Remote Access
Using a remote server, you can access project information, job cost, and other Sage 100 contractor data from anywhere and anytime.
Reports
Sage 100 Contractor generates nearly 1,200 reports and 100 form designs. It creates reports on accounting, general ledger, accounts receivable (A/R) and accounts payable (A/P), payroll, project management, inventory, estimating, and more. Accounting reports include income statements, balance sheet reports, cash flow statements, and chart of accounts.
Customer Service and Ease of Use
After signing up for the test drive, I found that Sage 100 Contractor has an outdated interface, and it's not as easy to use as other similar software. It can be daunting to create and customize a report unless you practice and master it. If you are accustomed to a basic accounting program, you will need to invest a lot of time in training.
Nevertheless, Sage 100 Contractor has valuable resources to help you ease into the system. From anywhere within the software, you can access a library of easy-to-find topics to learn more about particular features. Other support resources include an online Sage Knowledgebase and online user community forums, a Sage 100 Contractor InfoCenter, and Sage 100 Contractor virtual conferences. You can contact Sage over the phone or submit your request for customer support online 24 hours a day through the customer log-on portal.
Sage 100 Contractor Alternatives
| | | |
| --- | --- | --- |
| Best for: Tracking job costs for a low price | Best for: QuickBooks Online or Xero users | Best for: Businesses looking for a low-cost option to track costs by job with powerful reporting capabilities |
| Software from: $70 per month | Software from: $99 per month | Software from: $499.99 per year |
Bottom Line
If you have outgrown your generic accounting program and need robust software that allows you to manage your books and all phases of construction and service management at the same time, Sage 100 Contractor is all you need. It wasn't designed to be a full-fledged ERP system but, with its low price point and essential ERP features, you get a lot of value for your money.
Sign up for a test drive today to try the fully functional version of Sage 100 Contractor.