The best construction accounting software for general contractors and subcontractors can vary greatly based on your company's needs. Some contractors only need basic bookkeeping software that will calculate profit and loss by job. Others want accounting software that is just one component of full-blown enterprise resource planning (ERP) software. We selected a range of software to fit different business needs, from simple accounting software for contractors with one crew to ERP software for midsized construction companies.
You can answer a few short questions below to receive a customized recommendation for the best software for your business. Afterward, continue reading the article for details about each software.

Answer a few questions about your business, and we'll give you a personalized product match.
How We Evaluated Construction Accounting Software
We considered a range of construction accounting software and evaluated each based on pricing, ease of use, general features, contractor features, and our own expert opinion. The contractor features include some items that should be included in good construction accounting software, such as job costing and estimates, plus other items generally available in ERP software like project management, employee location tracking, and managing equipment.
10% of Overall Score
Construction accounting software is sophisticated and generally requires the most expensive version of most software. Pricing is only 10% of the score because it's more important to focus on getting the contractor accounting software that fits your business than to fixate on price.
20% of Overall Score
Ease of use is an important factor, particularly if the owner or other nonaccountant will be keeping the books. In addition to our subjective evaluation, Ease of Use includes the availability of customer support and whether common integrations require a third-party software.
20% of Overall Score
General Features are weighted to give more importance to features particularly important to contractors, such as tracking project income or loss, tracking employee time and assigning it to jobs, and integrated payroll.
30% of Overall Score
Contractor features include accounting features like creating customer estimates and budgets for individual projects. It also includes enterprise resource planning features like managing jobs and service departments, tracking employee locations, managing bid requests, and managing equipment.
20% of Overall Score
Our Expert Evaluation is a subjective evaluation of a software's features, mobile app, and reports.
*Percentages of overall score

Best Overall Construction Accounting Software When Integrated With QuickBooks Online Plus

PROS
Customer relationship management (CRM), including a customer portal and automated surveys
Time clock feature tracks employee's location on a map
Organize and manage projects with communication and reporting tools
Integrates with QuickBooks or Xero for great accounting features

CONS
Must pay a separate fee for your QuickBooks or Xero subscription
Cannot manage equipment
Customer service is not available via telephone
Processing change orders requires the Pro subscription
RATING CRITERIA

Pricing
3.10
OUT OF
5
Ease of Use
3.88
OUT OF
5
General Features
5.00
OUT OF
5
Contractor Features
4.29
OUT OF
5
Expert Analysis
4.75
OUT OF
5
*Score is for Buildertrend Core integrated with QuickBooks Online Plus
Our Expert Opinion
Instead of having its own accounting software, Buildertrend integrates with your QuickBooks or Xero account. While both of these accounting programs will track costs by project, adding Buildertrend can take your business to the next level by combining great cost accounting with management features. For instance, you can communicate with project managers, schedule crews, and provide real-time cost reports to help your managers stay on budget. Crew members can save your office staff time by clocking themselves in and out on their mobile devices, which also gives you peace of mind by tracking their location while on the clock.
Buildertrend Pricing
Buildertrend does not fully disclose its pricing on the website, but you can start using Buildertrend for only $99 per month for three months.
Buildertrend Core: $99 per month for the first three months
Buildertrend Pro: $299 per month for the first three months

Includes warranty tracking, customer surveys, bid management, and change orders
It's likely that the price you pay after the first three months will vary based on the features that your company needs. You'll also need a subscription to either QuickBooks Online or Xero.

Best Construction Accounting Software With Basic ERP Features

PROS
ERP features include managing projects, remote time tracking by employees, and managing equipment
Assistance transferring income from QuickBooks
Access project information from Sage Construction Anywhere App
Great reports include an easy-to-understand job income statement

CONS
No mobile app for the accounting functions
Remote time tracking system doesn't track employee location
No customer portal
Whole team must be committed to using the project management features and will require training
RATING CRITERIA

Pricing
2.50
OUT OF
5
Ease of Use
4.25
OUT OF
5
General Features
4.55
OUT OF
5
Contractor Features
3.00
OUT OF
5
Expert Analysis
4.00
OUT OF
5
Our Expert Opinion
Sage has been producing reliable bookkeeping software for 40 years. Sage 100 Construction is a solid choice for small contractors looking for an affordable solution with basic ERP features to avoid duplicate systems. Sage 100 Contractor allows you to manage project activities and record worker hours in the same system that produces employee payroll. This helps ensure all costs incurred are assigned to your jobs. It lacks some of the advanced features of a more comprehensive ERP system, but at a fraction of the cost, it holds a great position between basic bookkeeping software and extravagant ERP systems.
Sage 100 Contractor Pricing
You'll need to contact Sage on its website to get a definite price, but users report a starting price of $99 per month, per user, with a 12-month commitment. Sage doesn't have a free trial, but you can "test drive" the full version of the software by visiting its website.

Best General Purpose Accounting Software for Construction Companies

PROS
Track income and expenses by class, location, job, and custom tags
Create and email estimates
Employees can submit time from the field
Plus edition includes five users plus two external accountants

CONS
Cannot create job-specific budgets
No ERP features like project or tools management
Cannot call customer service directly
RATING CRITERIA

Pricing
3.70
OUT OF
5
Ease of Use
3.88
OUT OF
5
General Features
5.00
OUT OF
5
Contractor Features
1.50
OUT OF
5
Expert Analysis
4.75
OUT OF
5
Our Expert Opinion
QuickBooks Online is our choice for best overall Small Business Accounting Software and will do a sufficient job for contractors even without the Buildertrend integration recommended above. Employees can submit their time from the field, and you track income and expenses by job. The biggest shortcoming is that estimates cannot be converted to budgets for comparison to actual job expenses. You'll probably want to save the estimates in Excel and then compare them to the actual job costs report, which can also be exported to Excel.
QuickBooks Online Plus Pricing
QuickBooks Online comes in four versions, but you'll need either Plus or Advanced to track revenue and expenses by project. I recommend Plus for most contractors unless you need more than five users.
QuickBooks Online Simple Start: $25 per month for one user
QuickBooks Online Essentials: $40 per month for three users
QuickBooks Online Plus: $70 per month for five users (recommended for most contractors)
QuickBooks Online Advanced: $150 per month for 25 users
QuickBooks Online offers 50% off for three months or a 30-day free trial with no credit card required.

Best Affordable ERP Software With GPS Tracking of Employees

PROS
Choice of on-premises or cloud-based software
More affordable than similar products
Integrated job costing and accounting
Remote time entry and employee tracking with JobPower Mobile

CONS
Estimating requires add-on software
Scheduling requires add-on software
Mobile app is limited to employee time and location tracking
No bid management
RATING CRITERIA

Pricing
2.50
OUT OF
5
Ease of Use
3.63
OUT OF
5
General Features
4.30
OUT OF
5
Contractor Features
2.50
OUT OF
5
Expert Analysis
3.88
OUT OF
5
Our Expert Opinion
JobPower offers both employee location tracking and tool management, which are both extremely useful features for contractors. The tool management feature allows you to set up hourly rates to charge to jobs when owned equipment is used, as well as track repairs and maintenance by tool. JobPower also has powerful construction accounting with job budgeting, change orders, processing of lien waivers, and excellent job cost reporting. Unfortunately, without an add-on, you'll need to import your estimates from Excel.
JobPower Pricing
You'll need to request a free demo on its website to receive exact pricing information, but users report pricing starting at $3,000 for the on-premise version and $200 per month for the cloud version.
QuickBooks Premier Contractor Edition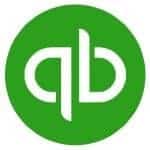 Best Low-cost Option for Tracking Costs by Job

PROS
Very affordable for one concurrent user
Excellent job cost reports
Produce estimates and convert to job budgets
Employees can submit time from the field

CONS
Must purchase an additional license at full cost for each concurrent user
Must install and maintain program on company desktop or server
Cannot telephone customer service directly
No mobile app
RATING CRITERIA

Pricing
2.37
OUT OF
5
Ease of Use
2.50
OUT OF
5
General Features
4.75
OUT OF
5
Contractor Features
2.25
OUT OF
5
Expert Analysis
4.38
OUT OF
5
Our Expert Analysis
Before QuickBooks Online, QuickBooks Premier was the dominant small business accounting software. It continues to be updated and supported and provides exceptional value for a business that doesn't require mobile accounting software. The Contractor Edition of Premier offers exceptional job cost reporting. You can create estimates and convert them to job budgets, which can then be compared to real-time costs as they are entered. Payroll software is integrated―for a separate fee―and can charge jobs for direct labor as well as the associated payroll taxes.
QuickBooks Premier Contractor Edition Pricing
QuickBooks Desktop Contractor Edition is an industry-specific edition of QuickBooks Desktop Premier. After purchasing Premier, you can select the Contractor Edition for download. You can purchase Premier for either a one-time fee or an annual "Plus" subscription.
$649.99 one-time fee for a program that is supported for three years

Optional unlimited customer support costs an additional $299.99 per year

$499.99 annual Plus subscription includes unlimited customer support, online backups, and an annual edition upgrade.
You can set up unlimited users and control their access rights, but only one user at a time can access the company file unless you purchase additional licenses. QuickBooks Premier comes with a 60-day guarantee. Be sure to select to download the Contractor Edition after your purchase of QuickBooks Premier.
How to Choose Contractor Accounting Software
Construction companies have a range of options when selecting accounting software, from general-purpose accounting software to large ERP software, which integrates your accounting with things like project management, estimating, service management, and human resources (HR). However, there are some necessities that every contractor's accounting software should provide, even if you are a one-person company.
When General-purpose Accounting Software Is Enough
If your construction company is small enough that you can personally oversee the day-to-day operations, you may not need many of the advanced tools of ERP software. In this case, you might be served well with less expensive general-purpose accounting software that has at least the following features:
Good general accounting: Your accounting software should invoice customers, manage unpaid bills, import and reconcile bank account activities, and print checks.
Integrated job costing: Knowing how much profit or loss you make on particular projects is important in identifying inefficiencies and deciding how to bid for future jobs. Integrating job costing with accounting ensures that every expense on your books is assigned to either a job or overhead.
Reporting: At the very least, your accounting software needs to be able to print a balance sheet, income statement, and profit or loss by job.
When to Save Time With Construction Accounting Software
If your company is large enough for two or more full-time office staff members, then you should start saving them time with good construction accounting software that allows information to flow from one process to the next without having to be reentered.
Estimating: A good accounting software will not only produce estimates to send to customers and insurance companies but should also flow into reports comparing actual to estimated costs.
Integrated payroll: By integrating payroll with your accounting software, you can make sure that payroll costs are included properly in your job costing.
Remote time tracking: Remote time tracking allows workers to track their own time
When to Upgrade to ERP Software
ERP construction software integrates accounting with other functions, such as HR, subcontractor compliance and management, customer management, project management, sales, and scheduling. While these are useful features, they come at a high price. I recommend considering the following questions before deciding whether ERP software is right for you.
Who will use the software? The best answer to this question is "everyone." ERP ties all the functions of your business together, so everyone should have access to it. ERP software is not reaching its potential if your bookkeeper and/or project managers are the only employees using it.
Is the owner or general manager ready for ERP? The software is powerful and provides useful real-time information for decision-making. If upper management doesn't access the program and only looks at periodic reports, you'll miss out on many of the benefits of ERP.
Can you train everyone? Even if the software company provides free training, you'll need to pull crews and project managers off profitable jobs to train.
Can you stay committed to ERP? Companies buy ERP software with the best intentions, only to stop using the program when people get busy and stressed. Learning new software will increase your workload and stress level in the near term, but you must stay committed to getting through the learning period to see the results.
Bottom Line
Managing a construction company is complicated, and good ERP software that integrates common tasks into your accounting system can be of great value. While good ERP software is fairly expensive, it's generally worth it if you consistently utilize even a fraction of its features. If you're ready to commit to an ERP accounting system, we recommend Buildertrend integrated with QuickBooks Online.