5 Best Sources for Cheap Shipping Supplies for Small Businesses (2023)
Part of an efficient order fulfillment process is delivering your products to customers quickly and cost-effectively. Successful product delivery starts with quality and affordable packaging and shipping supplies. The best shipping supply providers offer a wide range of customizable, high-quality packaging materials with pricing that fits your budget.
We evaluated many shipping supply providers based on price, product selection, user experience, reviews, reliability, and overall quality. Based on our evaluation, we recommend the following sources for small business shipping supplies:
Did You Know?
FedEx, UPS, and the United States Postal Service (USPS) all offer free shipping supplies for your business, complete with free shipping. While it's hard to beat free supplies, these couriers have strict quantity limitations, a limited variety of shipping supplies, and require you to ship your orders with them. So, this option is best for microbusinesses or companies just starting.
Read our comparative review of FedEx vs UPS vs USPS for more information on these providers.
Top Sources for Cheap Shipping Supplies Compared
Pricing

($ to $$$)

Unit Price Scaling

Return Policy

Product Selection

Customization Options

$

✓

(No applicable to custom products)

30 days;

return shipping plus 15% restocking fee

Excellent

Excellent

$ to $$

(varies)

Varies

30 days;

no fees

(Prime)

Excellent

None

$

(wholesale)

✓

30 days;

return shipping plus 20% restocking fee*

Very Good

Fair

$$

✓

30 days; return shipping fee

Excellent

Fair

$$

✓

(Most products)

10 days; return shipping plus 10% restocking fee

Good

None
*Does not apply in cases of fulfillment error.
The Packaging Company: Best Overall Source for Shipping Supplies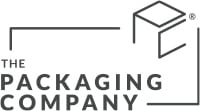 Pros
Extensive customization options
Wide product selection
Bundling, composite, and kitting tools
Cons
No significant bundle discounts
Returns incur 15% restocking fee
Quantity discounts don't apply to custom products
The Packaging Company was our top-ranking provider during our evaluation, earning a score of 4.65 out of 5. It is the only provider on our list that offers extensive customization features—you can set exact dimensions and colors and even add your branding at a competitive price.
It also has an excellent customer service department with 24-hour messaging support and helpful phone support during standard business hours. Plus, the provider doesn't tack on any additional shipping fees.
General product price point: Low
Bundle sizes: Many options
Return policy: 30 days; return shipping plus 15% restocking fee; except for custom orders unless defective
The Packaging Company offers competitive pricing on both its standard and custom materials.
Standard materials: Minimum order quantity: 10 to 50 units, price scaling available
Customer materials: Minimum order quantity: 25, no price scaling
---
Extensive customization options: The Packaging Company is most remarkable for the breadth of its supplies and customization options. It offers custom sizing, adhesives, stickers, boxes, and mailers.
Comprehensive packaging materials: It has standard packaging materials for every product type—from food and perishables to posters and clothes. As a plus, The Packaging Company uses eco-friendly materials and can keep its prices down simultaneously.
---
While it offers a lot of excellent services, The Packaging Company charges a restocking fee of 15% on top of return shipping costs for all returned merchandise. Meanwhile, Amazon offers many free shipping and return options.
---
Amazon: Best for Free Shipping & Returns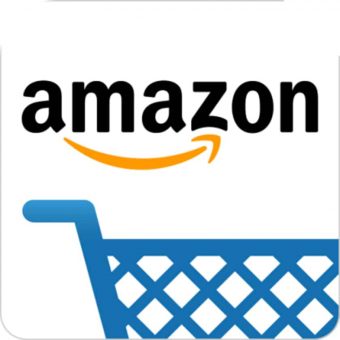 Pros
Free shipping and returns with Prime vendors
Wide variety of materials
Easy-to-use interface and customer support
Cons
Inconsistent pricing
Inconsistent quality
Limited customization and branding options
Amazon earned an impressive 4.13 out of 5 in our evaluation because of its massive selection of suppliers. As an online marketplace where sellers can list goods for consumers to shop, Amazon is sure to have the packaging materials to satisfy your shipping needs.
Plus, If you're a Prime member and work with a Prime-eligible seller, you're guaranteed free shipping and returns—which sets Amazon apart from other options. Amazon's major drawbacks are its inconsistent price points, quality standards, and lack of customization options.
General price point: Midrange
Price scaling: Yes (depending on the seller)
Bundle sizes: Many options, although may be limited for individual listings
Return policy: 30 days; free Prime returns
Due to the vast number of vendors on Amazon, its price points are highly varied. You can find both fantastic deals and high prices on the Amazon marketplace. Our recommendation would be to base your price point on a steadily economical supplier like PackagingSupplies.com or ULINE, then look for Amazon listings that can compete.
In general, Amazon requires a bit more digging and research to ensure you get a fair price but it's worth the effort to save on shipping and return fees in many cases.
---
One-stop shop: Like The Packaging Company, Amazon offers a wide variety of products for shipping in addition to janitorial supplies and other goods your business may need. Amazon's vast selection could serve as a one-stop shop for setting up your entire store.
Free shipping and returns: Amazon offers free shipping and returns on eligible products. To ensure you get free shipping and returns for Prime orders, you must become a Prime member for $14.99 per month.
Excellent customer support: Amazon itself is your point of contact for customer service. Rather than dealing with individual sellers, you can take up any issues with Amazon's 24/7 customer service representatives, and they will work with the seller on your behalf.
---
Amazon has a lot to offer, but bundle sizes are limited for individual listings, making it challenging to find the quantities and sizes you need in single orders. Additionally, unlike PackagingSupplies.com and others in our guide, unit prices do not typically decrease as order quantities grow.
---
PackagingSupplies.com: Best for Wholesale Pricing

Pros
Wholesale pricing
Price match guarantee
17,000 products and an ever-expanding catalog
Cons
Limited custom and color options
Large order size requirements
Most returns incur 20% restocking fee
PackagingSupplies.com — the only wholesale seller on our list—is dedicated to providing the lowest prices for your shipping materials, offering a price match guarantee. It is also well-regarded for its customer service and easy shopping experience. With all this, PackagingSupplies.com earned a total score of 4.13 out of 5. It lost points for moderate color and size limitations in its product selection, return fees, and authorization requirements.
General price point: Low; price match guarantee
Price scaling: Yes
Bundle sizes: Some options
Return policy: 30 days; return shipping plus 20% restocking fee (depending on the reason for return); authorization required
PackagingSupplies.com's best asset is its pricing. Not only are prices low but they also decrease as your quantities grow. It offers wholesale pricing and a price match guarantee.
Like ULINE, shipping charges are based on an order's size and weight, but it doesn't tack on any additional handling fees.
Unless the products arrived damaged or a fulfillment error occurred, PackagingSupplies.com charges a 20% restocking fee—the highest among the providers we have evaluated.
---
Bulk and wholesale ordering: Unlike The Packaging Company, which offers small orders that work well for budding businesses PackagingSupplies.com supports orders of up to 2,000 units. PackagingSupplies.com is best for larger businesses simply because of the large orders it expects you to place with them.
Special packaging options: Under its Retail Packaging product category, it also offers in-store packaging supplies, such as bagging bags, candy and jewelry boxes, and takeout containers. This makes it a helpful resource for all the packaging materials you need for your in-store operations.
---
PackagingSupplies.com does not allow you to split cases or order custom quantities and has limitations to its customization options (go with The Packaging Company for extensive customization). It also requires a return authorization for any return requests and charges return shipping plus restocking fees (unlike Amazon).
---
ULINE: Best for Fast and Reliable Shipping
Pros
Wide product and bundling selection
Fast, reliable shipping times
Easy site navigation
Cons
Limited customization and branding options
Return shipping fee
Limited deals and sales
ULINE is one of the country's most trusted shipping supplies resources, hugely known for its fast delivery times. In our evaluation, it earned a 3.95 out of 5, mainly owing to its large variety of shipping materials in various bundle sizes. It primarily lost points because of its mid-tier product price range and limited customization options.
General price point: Midrange
Price scaling: Yes
Bundle sizes: Many options
Return policy: 30 days; return shipping fee (except in cases of fulfillment error)
While it doesn't run many sales or offer wholesale pricing, ULINE delivers consistent midrange price points, along with its fast shipping. It doesn't offer free shipping, but it won't add fees on top of USPS prices. All shipping costs are based on the weight and size of your materials, so be prepared for larger orders to incur relatively high shipping costs.
---
Fast shipping: ULINE has eight warehouses across the country, enabling reliably fast delivery if you need supplies in a rush. For most addresses, it can guarantee a two-day shipping window, although it incurs an additional fee, unlike with Amazon orders.
Expansive product line and bundle selection: All its products come in various bundle sizes and offer office and janitorial supplies.
Order by phone or via mail: The company provides a free catalog if you want to browse the newest products and place orders over the phone or via mail.
---
Except in cases of a fulfillment error, ULINE charges return shipping fees (unlike Amazon). It doesn't require a restocking fee like The Packaging Company, but larger orders can incur high shipping costs, which will be your responsibility. It also doesn't offer wholesale prices like PackagingSupplies.com.
---
ShippingSupply.com: Best for Customer Service
Pros
Excellent material quality
Responsive customer service department
Easy site navigation
Cons
Limited bundle and customization options
Smaller range of materials
10% restocking fee for returns
ShippingSupply.com is a smaller provider than others on our list and provides a more basic selection of shipping supplies and fewer flashy or high-tech packaging materials (unlike some larger competitors such as ULINE). However, it's highly regarded for its dedication to customer service and for providing a painless buying process. Overall, ShippingSupply.com earned a 3.14 out of 5 for its offerings. Its mid-tier pricing point and return shipping and restocking fees prevented it from getting a higher score.
General price point: Midrange
Price scaling: Yes (most products)
Bundle sizes: Some options
Return policy: 10 days; return shipping plus 10% restocking fee; authorization required
While it doesn't offer low prices and price matching like PackagingSupplies.com, ShippingSupply.com offers competitive pricing in most cases. Not all of its goods decrease in unit price with more significant bundle sizes.
Compared to other providers in our list, it has a shorter window on returns, although it charges a lower restocking fee.
---
Good user experience: ShippingSupply.com has an easy-to-use website with straightforward navigation and ordering procedures.
Strong customer support: The company prides itself on its strong customer service department, which is highlighted in user reviews.
---
ShippingSupply.com's return window is just 10 days from delivery, significantly shorter than its competitors. Another drawback is that ShippingSupply.com tends to have longer shipping times (unlike Amazon or ULINE, which offer one- or two-day shipping on many products).
---
How We Evaluated the Best Sources for Shipping Supplies
When evaluating sources for cheap shipping supplies, we look for features that make the ordering process seamless and provide the best quality goods. We also factor in budgeting considerations like pricing, shipping fees, and each company's return policy.
Overall, The Packaging Company was our top-ranking provider with a 4.65 out of 5 score. We found that The Packaging Company offers the most comprehensive services, the best branding and customization features, a wide product selection, competitive pricing, and a strong customer service department to help make for a more effortless buying experience.
Click through the tabs below for our full evaluation criteria.
30% of Overall Score
We looked at the overall price point as well as shipping fees, return fees, and bundle options.
30% of Overall Score
We looked at product variety, color selection, customization options, and size availability.
20% of Overall Score
We looked at ease of website navigation and customer service quality.
20% of Overall Score
We looked at overall quality, reliability, and user reviews.
*Percentages of overall score
Bottom Line
Affordable packaging is a crucial element for small retail businesses, and finding suppliers that meet your needs while fitting into your budget can be daunting. Knowing the best providers on the market, their strengths and weaknesses, and how they will function in your business's operations is vital.
Considering these factors, we think The Packaging Company is your best bet for reliable and customizable materials at a reasonable price.